Holiday Australia 2015

Show all days on one page (a long download!)
Day 2 :A day and another day of travel (Thursday 22nd October 2015 )
Day 3 :Daylight at last, but not for long .. (Friday 23rd October 2015 )
Day 4 :Ferry to Kangaroo Island.. (Saturday 24th October 2015 )
Day 5 :The littlest lighthouse (Sunday 25th October 2015 )
Day 6 :Today will be mostly driving... (Monday 26th October 2015 )
Day 7 :Wilapena & the Sacred Canyon (Tuesday 27th October 2015 )
Day 8 :Show me the way to Parachilna (Wednesday 28th October 2015 )
Day 9 :The Arkaroola Ridge top tour.. (Thursday 29th October 2015 )
Day 10 :Leigh Creek to our bear cave ! (Friday 30th October 2015 )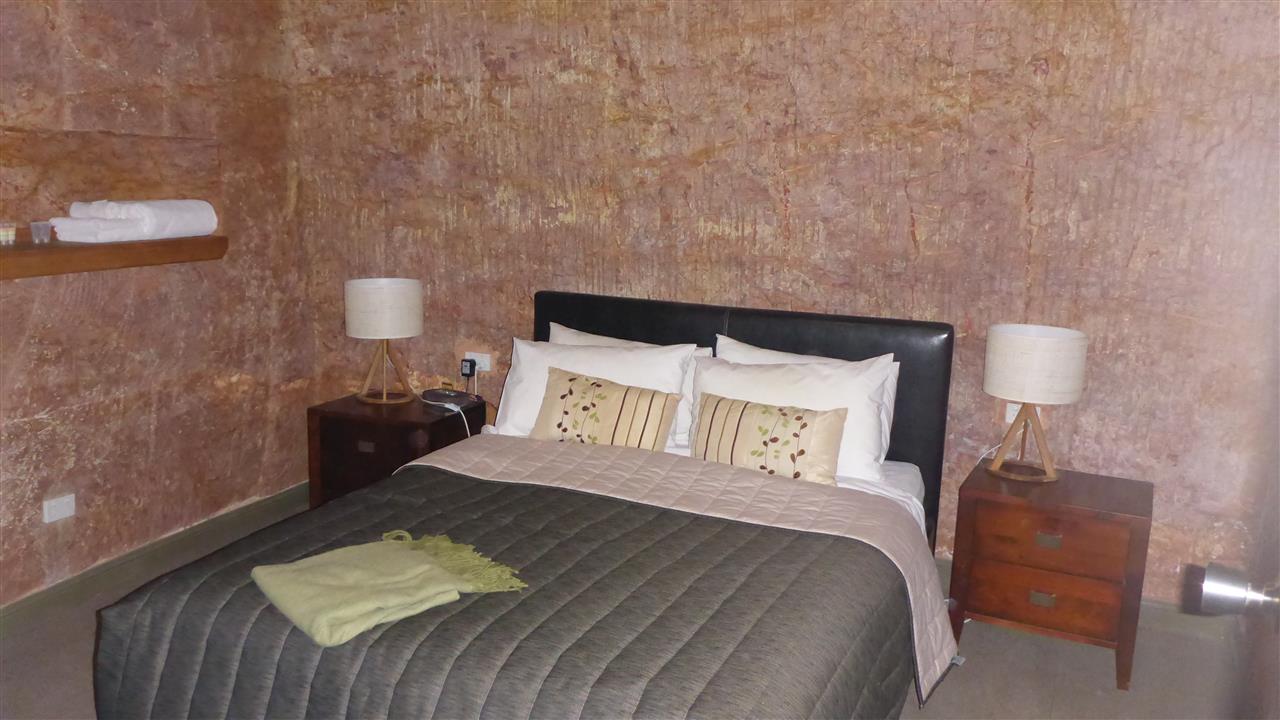 My bedroom in the Lookout Motel Coober Pedy .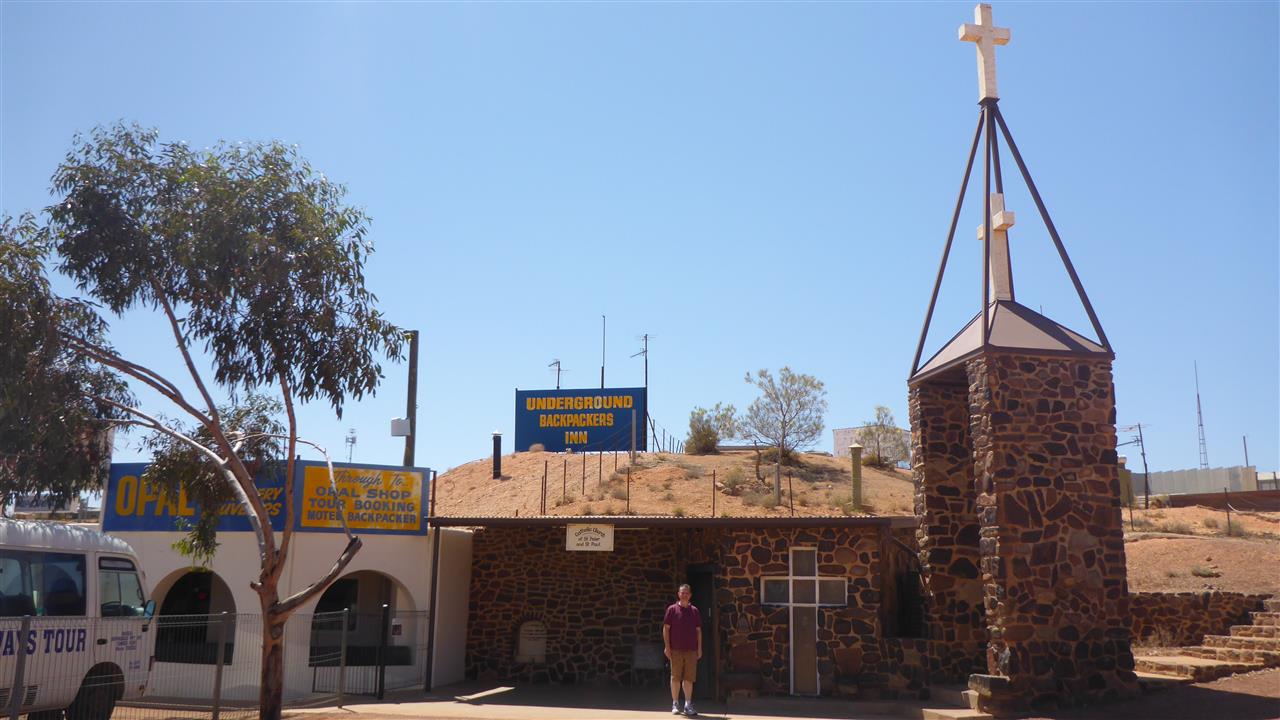 A variety of charming churches can be visited. Anglican , Catholic & Slovenian Orthodox.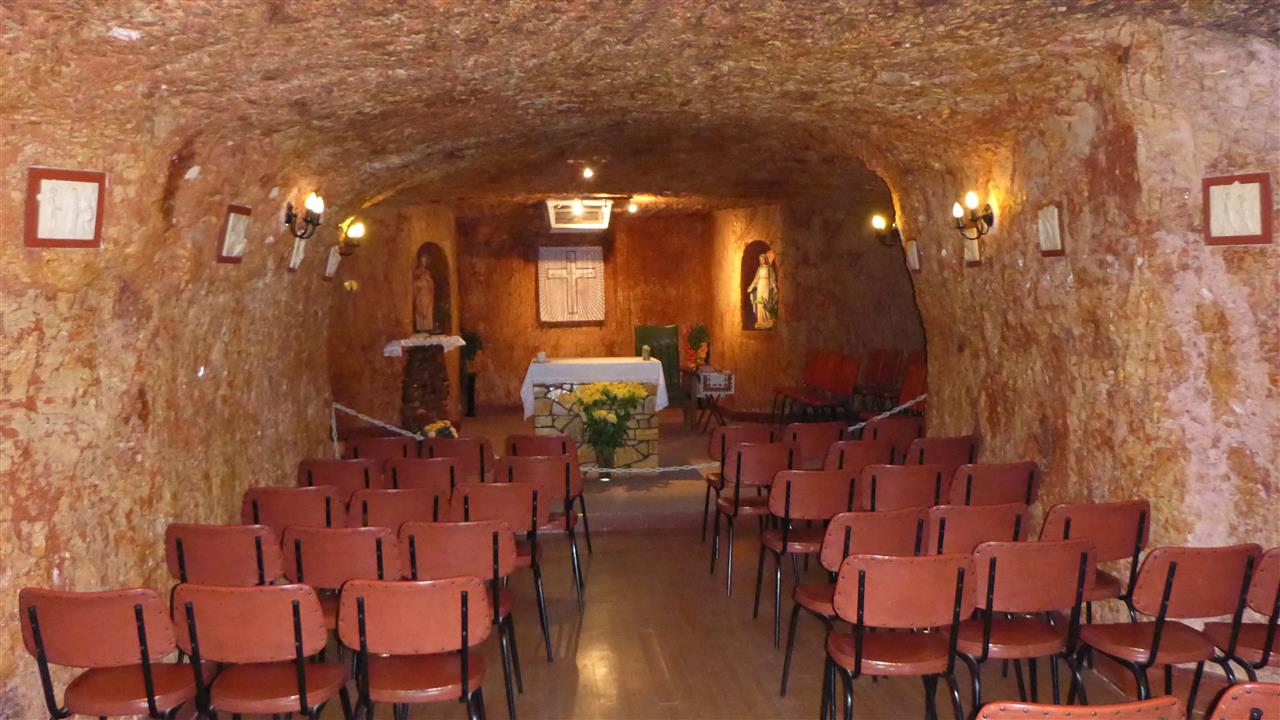 The cool interiors available to anyone to just wander in , as long as you turn off the lights when you leave.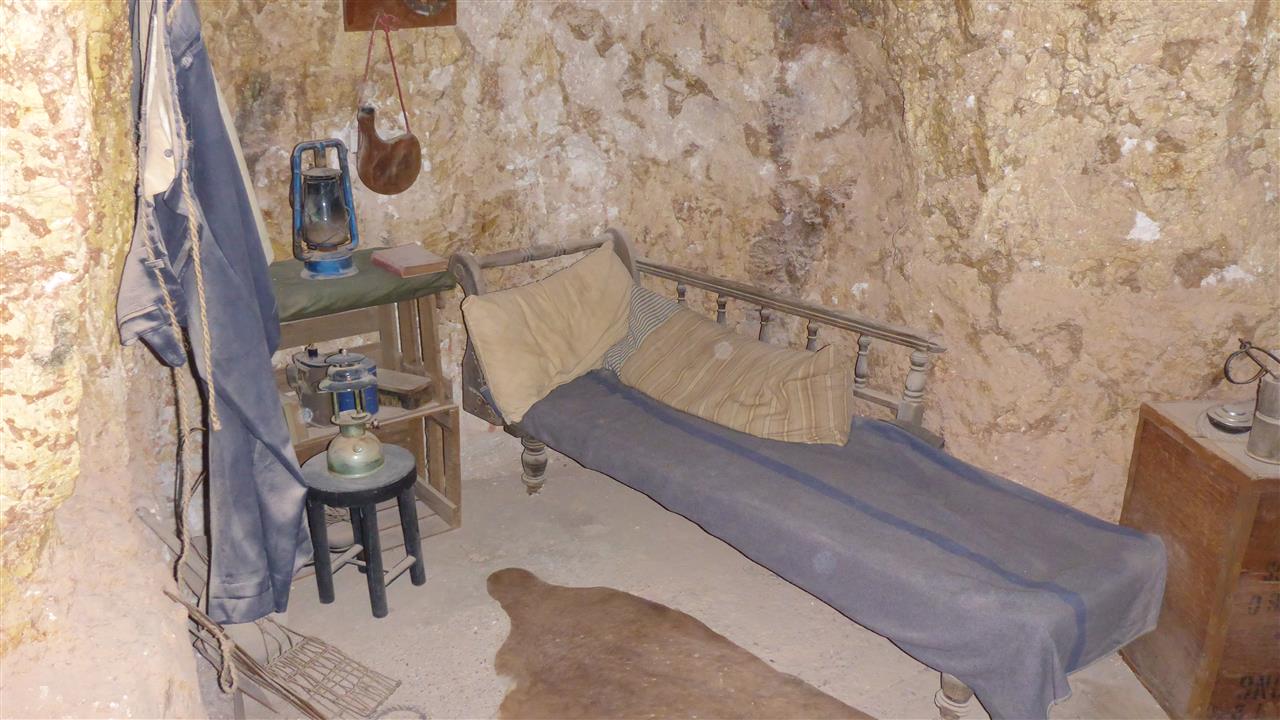 Ians bedroom...Not really !
This is a recreation of a 1920's prospectors underground dug out. Part of our Umoona Opal Mine & Museum tour.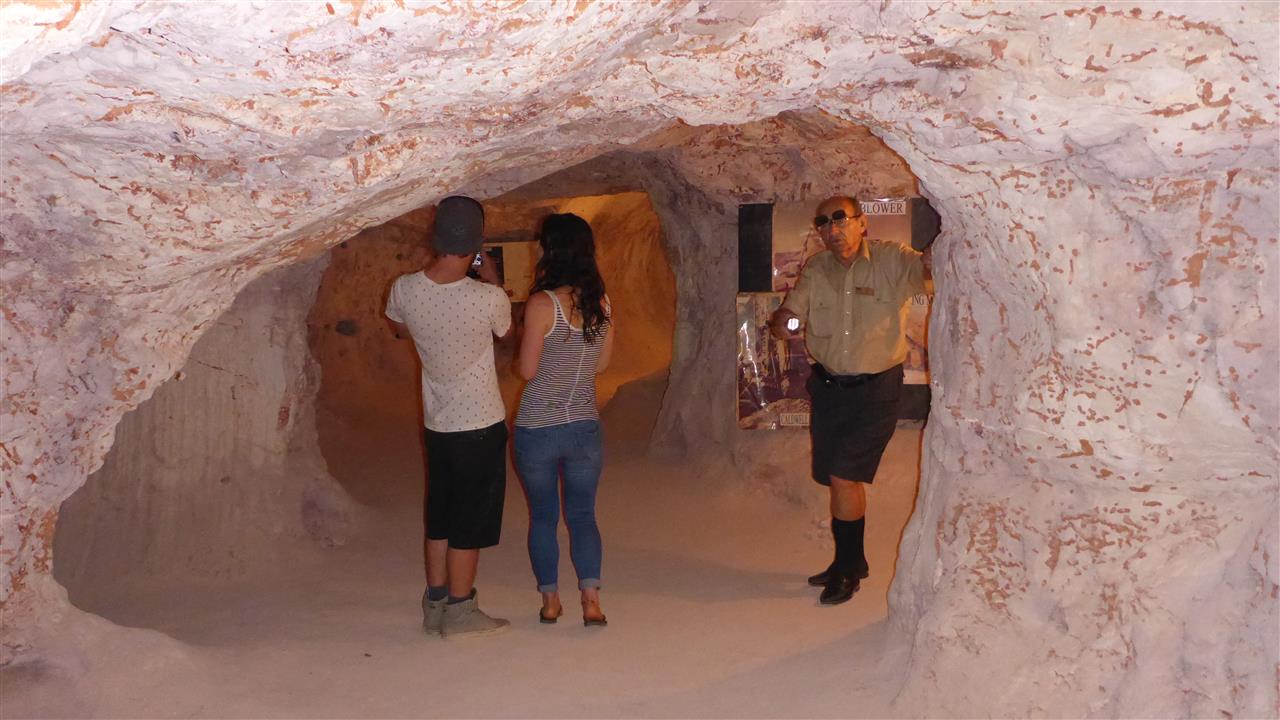 Rudy our 80 yr old guide, told us many fascinating tales of his 15 yrs mining in Coober Pedy which means " white man caves" in the Aboriginal language .

We were also treated to a video of the discovery of this massive opal seam, as well as the scientific principal of how the silica purifies and compresses to create these remarkable gems.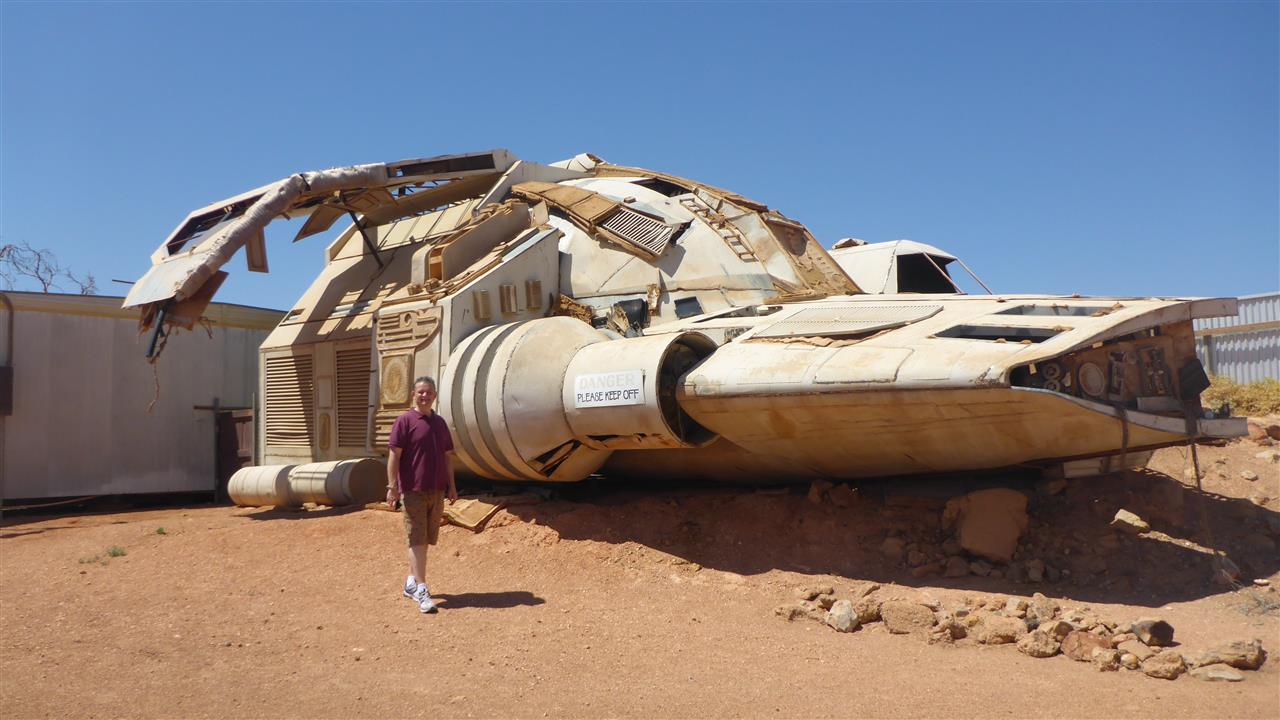 A neglected space ship in a parking lot... This was used in the movie " Pitch black " with Vin Diesel.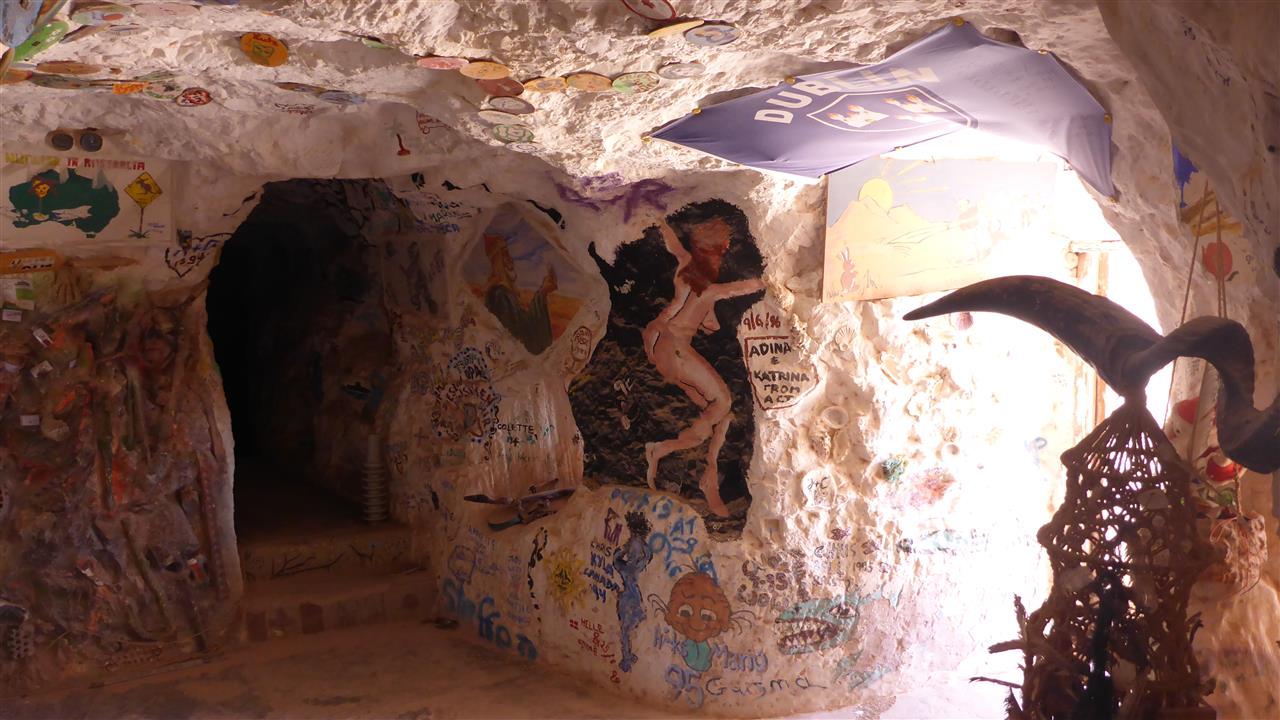 The very wierd Crocodile Harrys, 5KM outside town brings you to a set of graffitti daubed caves, complete with Harrys bedroom adorned with trophy bra's and knickers festooned in the dusty corners.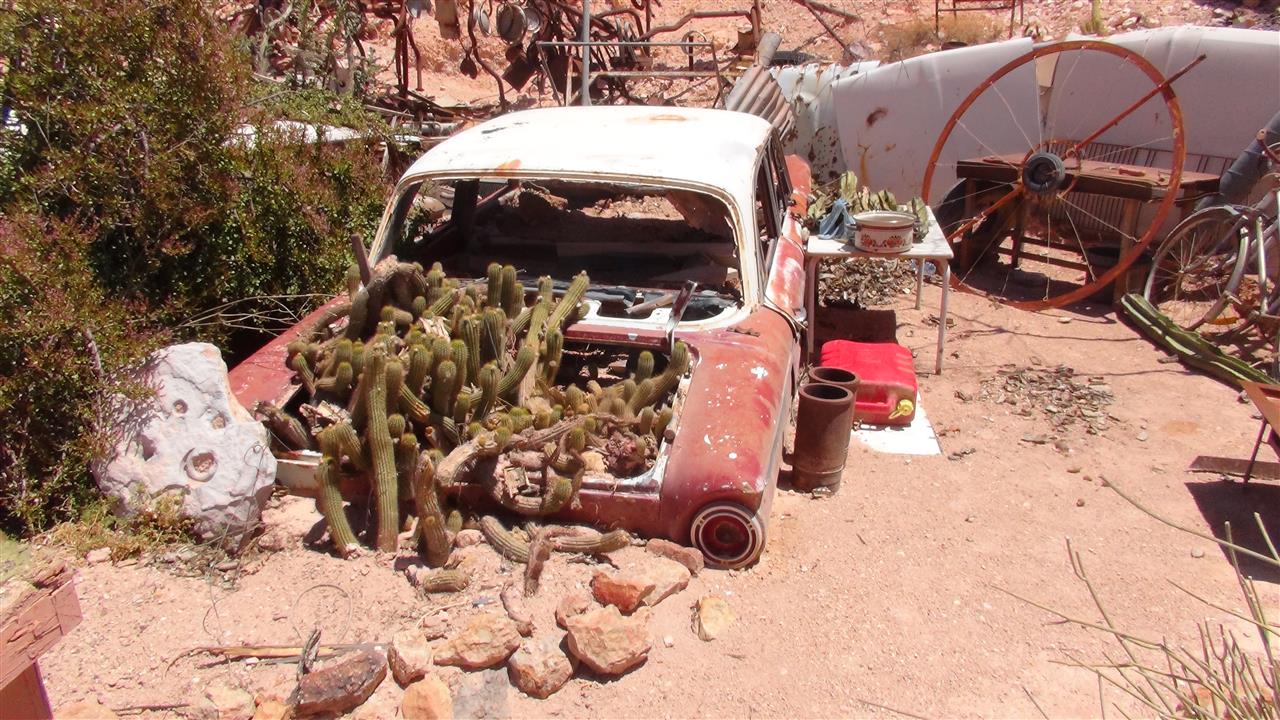 Some scenes from Mad Max 3 were shot in this bizarre landscape.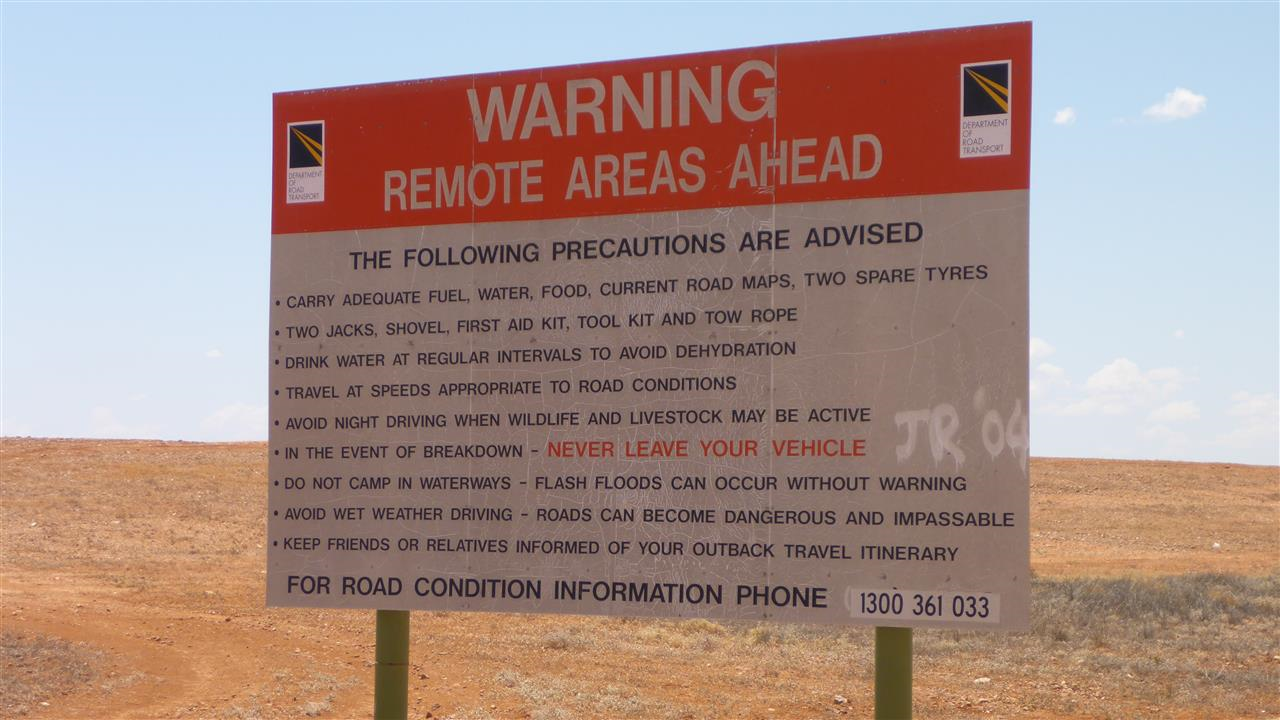 And here we go !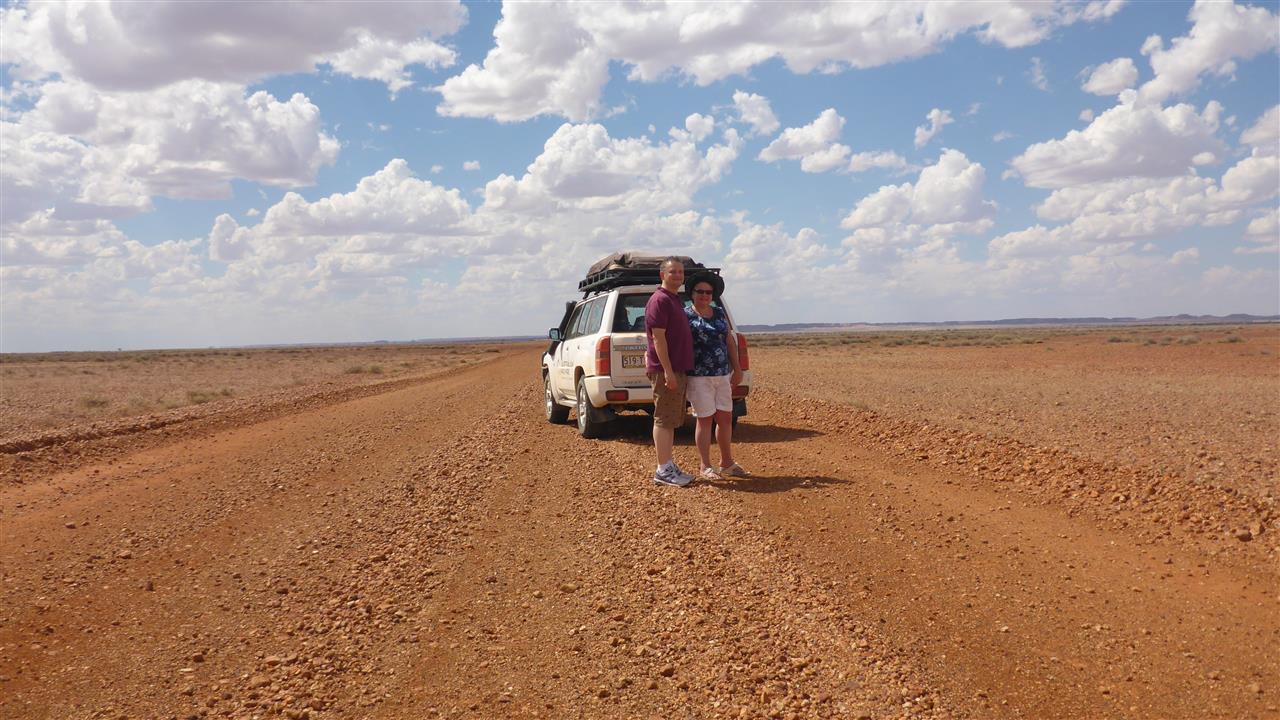 We began our lonely 250 KM drive to Oodanata.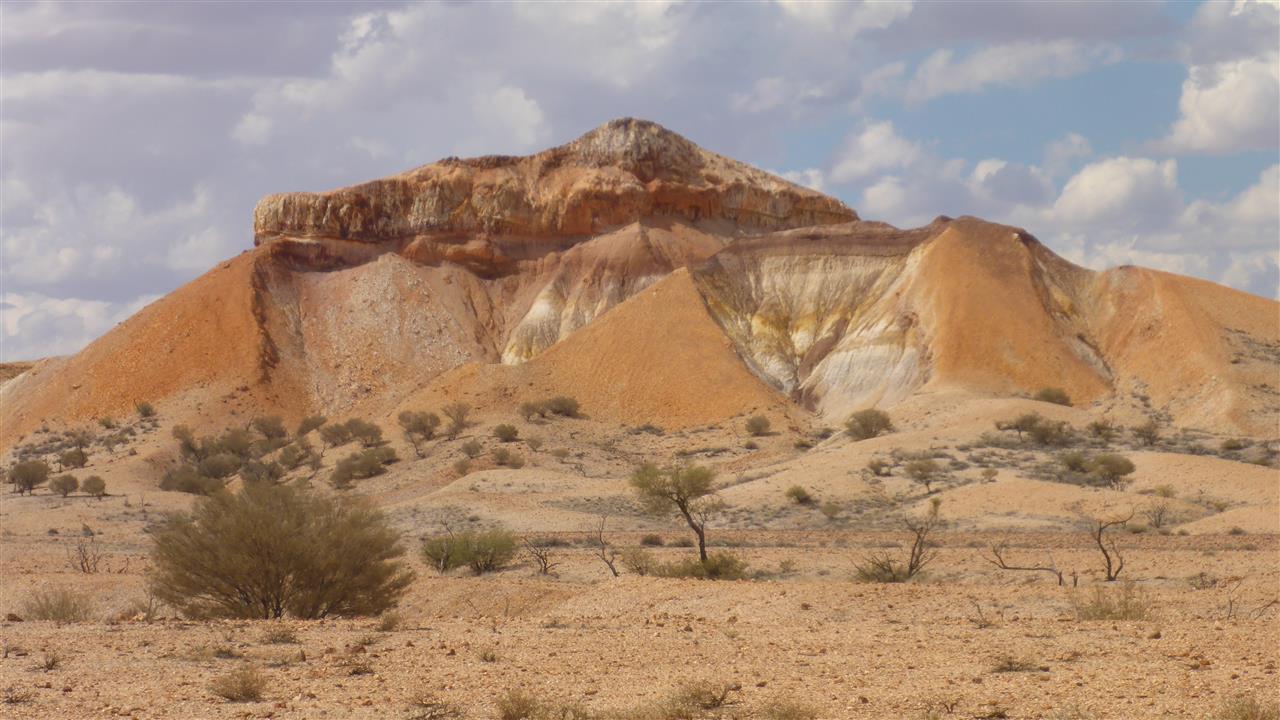 The Highlight of our bumpy ride, The Painted Desert .Fabulous rich colours across the grand cliffs , spot lit by the sun, then thrown into stark relief once shaded by the massive fluffy clouds.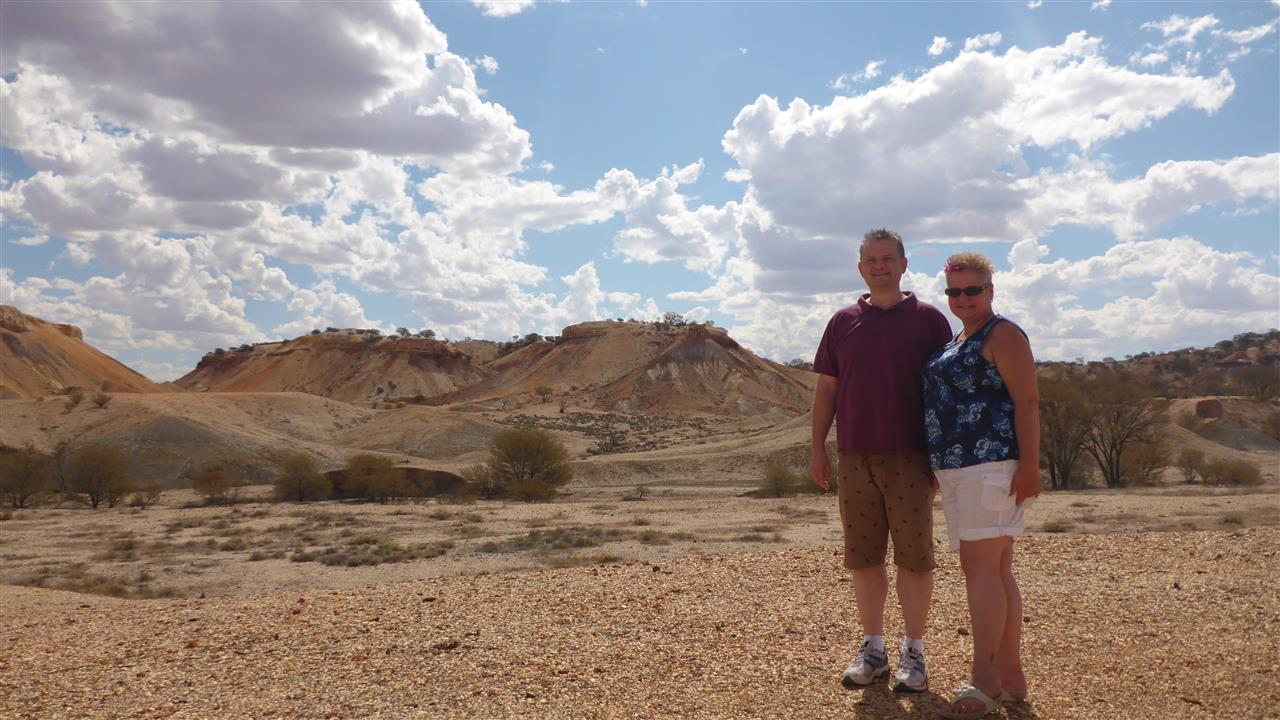 As the temperature rose we left the car for shorter and shorter periods.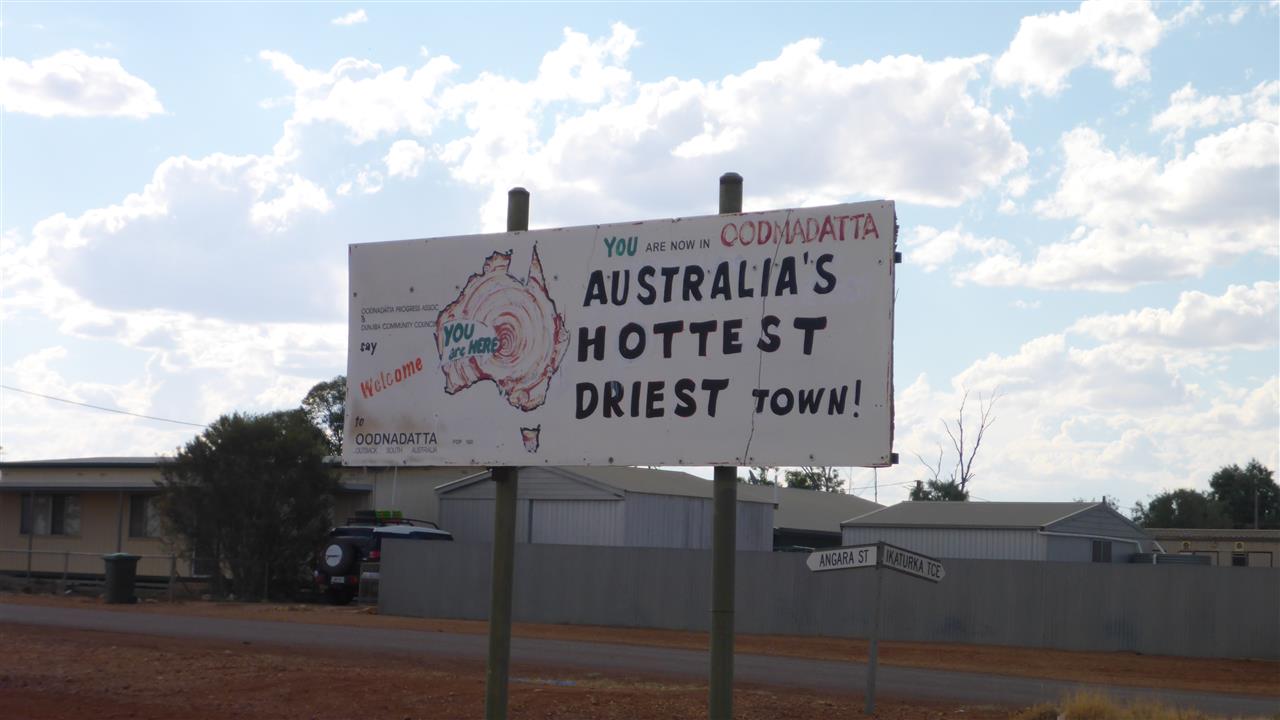 Well here we are.. We had a quick count up of all the vehicles we had seen on our mamouth journey ....2 and a handful of cows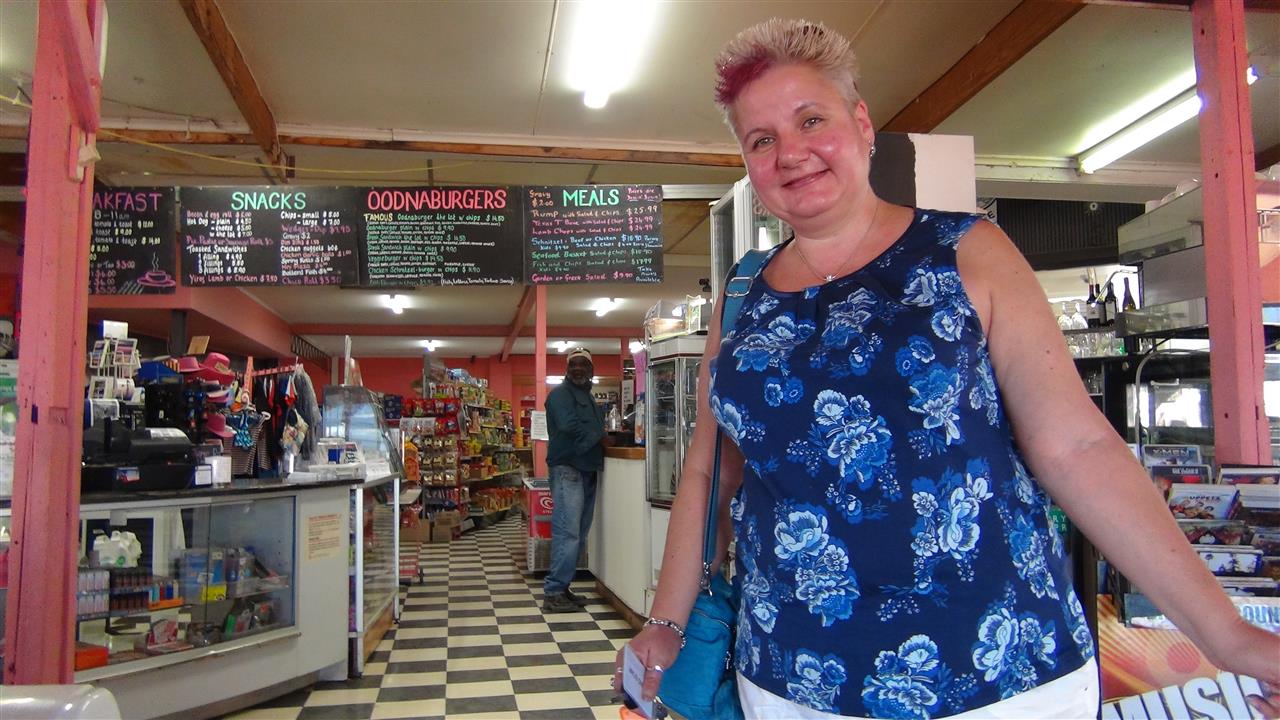 The town of Oodnadata is officially closed as of 6pm tonight, we arrived 5.25 and were fortunately able to order some sandwiches and chips to take to our Luxury cabin.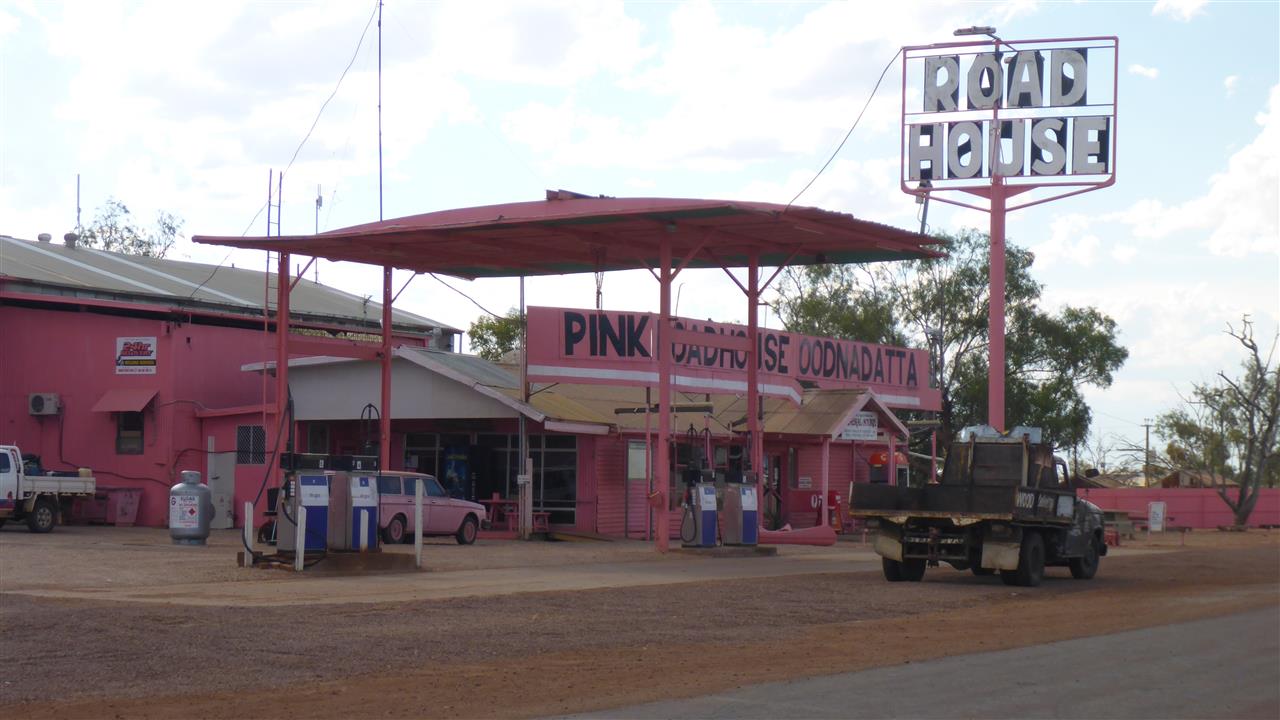 The squeeky screen door of our tin hut opened to reveal the 1970's interior.
The aroma of molten melamine the perfume of choice here. every item in the kitchen , plates worktops tv etc had been baking all day. The hut was incredibly hot & 2 hrs later the air con is struggling to make a dent. The fridge is warming up our beers nicely though.
A storm rages outside & Ian is out trying to photograph the lightening. At least the temperature might drop a few degrees as the sky darkens.

Happy Halloween fellow witches & warlocks xxx