Holiday Australia 2015

Show all days on one page (a long download!)
Day 2 :A day and another day of travel (Thursday 22nd October 2015 )
Day 3 :Daylight at last, but not for long .. (Friday 23rd October 2015 )
Day 4 :Ferry to Kangaroo Island.. (Saturday 24th October 2015 )
Day 5 :The littlest lighthouse (Sunday 25th October 2015 )
Day 6 :Today will be mostly driving... (Monday 26th October 2015 )
Day 7 :Wilapena & the Sacred Canyon (Tuesday 27th October 2015 )
Day 8 :Show me the way to Parachilna (Wednesday 28th October 2015 )
Day 9 :The Arkaroola Ridge top tour.. (Thursday 29th October 2015 )
Day 10 :Leigh Creek to our bear cave ! (Friday 30th October 2015 )
Day 11 :Coober Pedy & the painted desert (Saturday 31st October 2015 )
Day 12 :Sunday on the way to Mount Dare. (Sunday 1st November 2015 )
Day 13 :A nail biting finish! (Monday 2nd November 2015 )
Day 14 :A town called Alice to Kings Canyon. (Tuesday 3rd November 2015 )
Day 15 :Ayers Rock (Wednesday 4th November 2015 )
Day 16 :Not much happened... (Thursday 5th November 2015 )
Day 17 :On the road again & off to the UFO capital of Australia... (Friday 6th November 2015 )
Day 18 :Devils Marbles (Saturday 7th November 2015 )
Day 19 :Goodbye Daly Waters. (Sunday 8th November 2015 )
Day 20 :Kakadu do do (Monday 9th November 2015 )
Day 21 :Aligator river with no aligators. (Tuesday 10th November 2015 )
Day 22 :Kakadu farewell (Wednesday 11th November 2015 )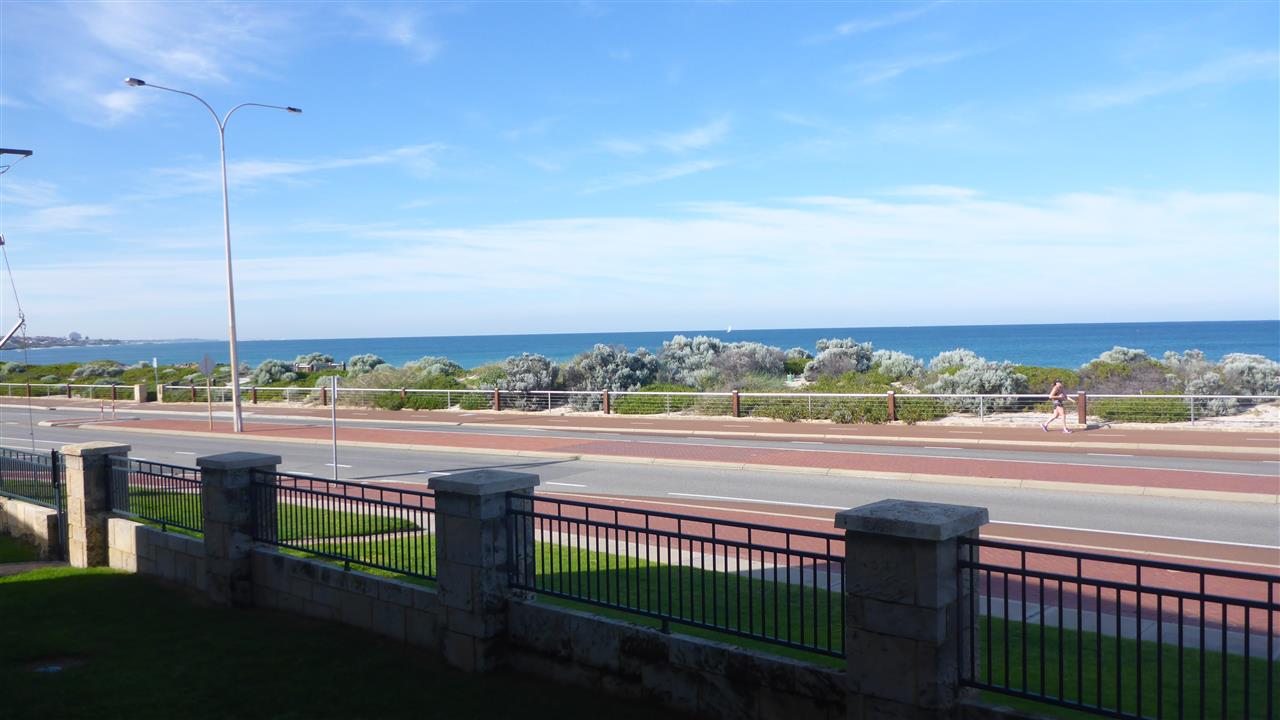 Not a bad view to wake up to ?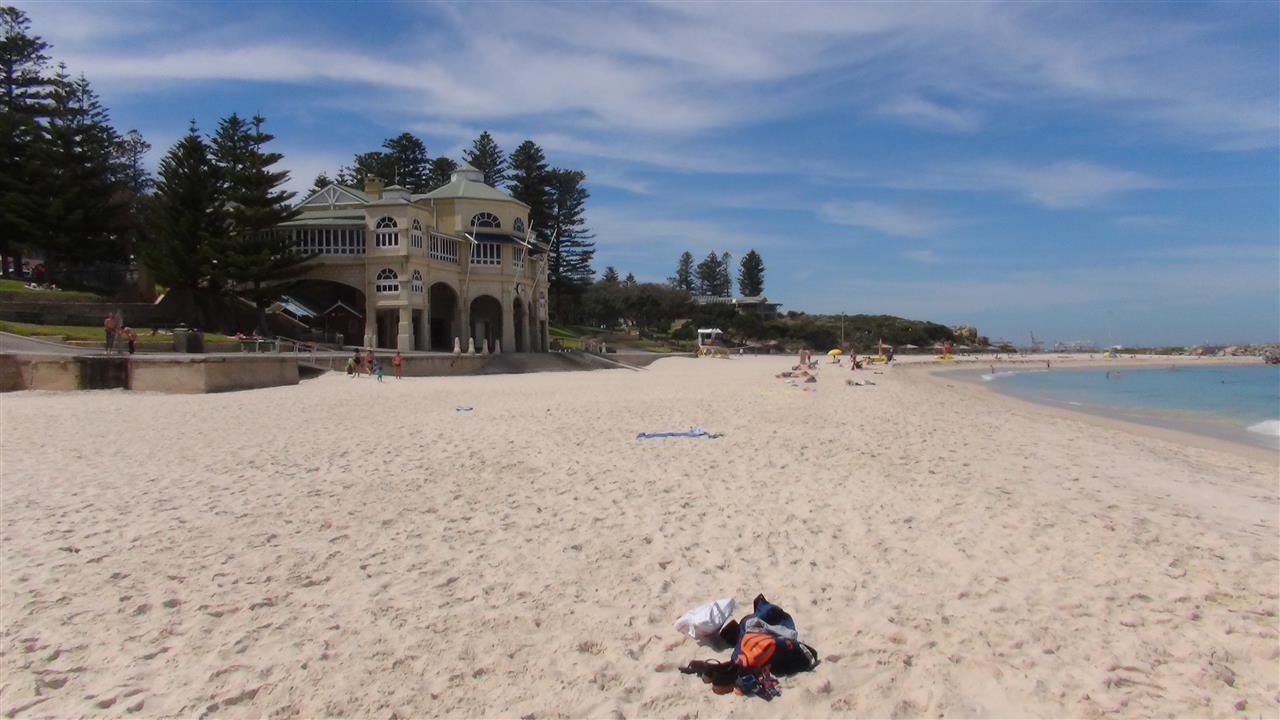 After our continental breakfast , we headed off to Cottesloe beach , apparently Charles & Camilla will be having a beach BBQ here on saturday !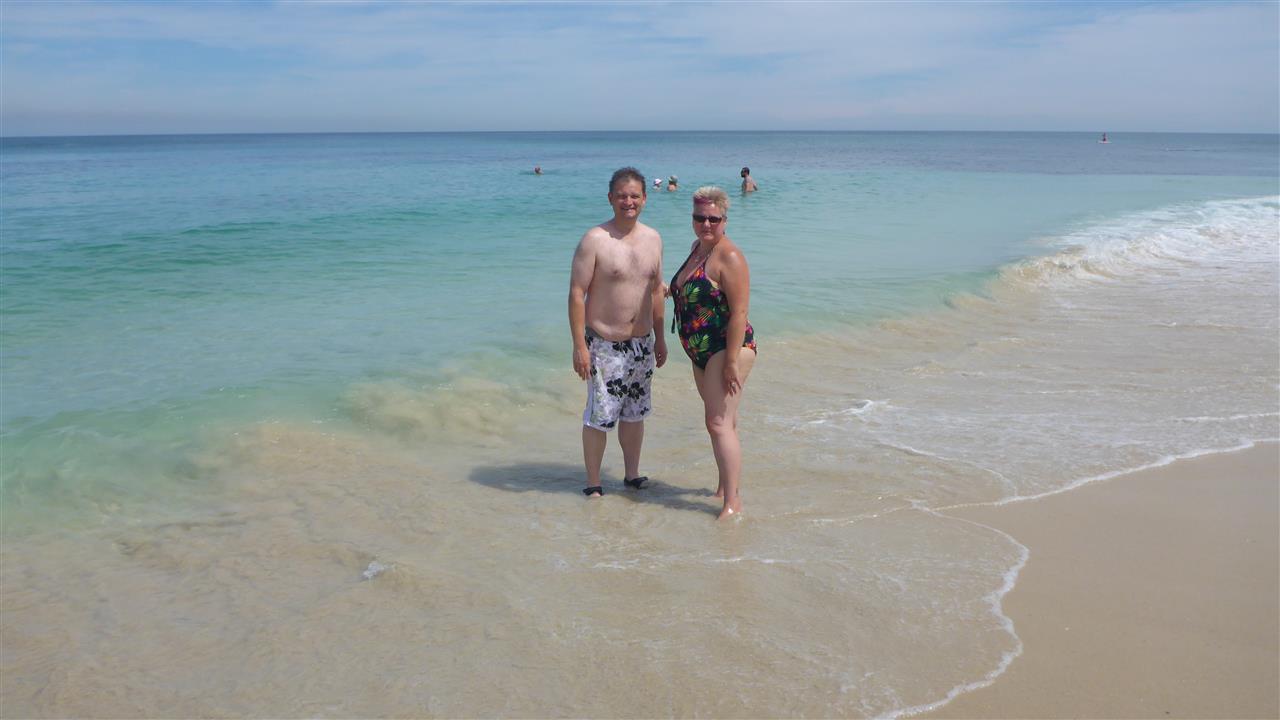 Seems this is Perths premier swimming beach.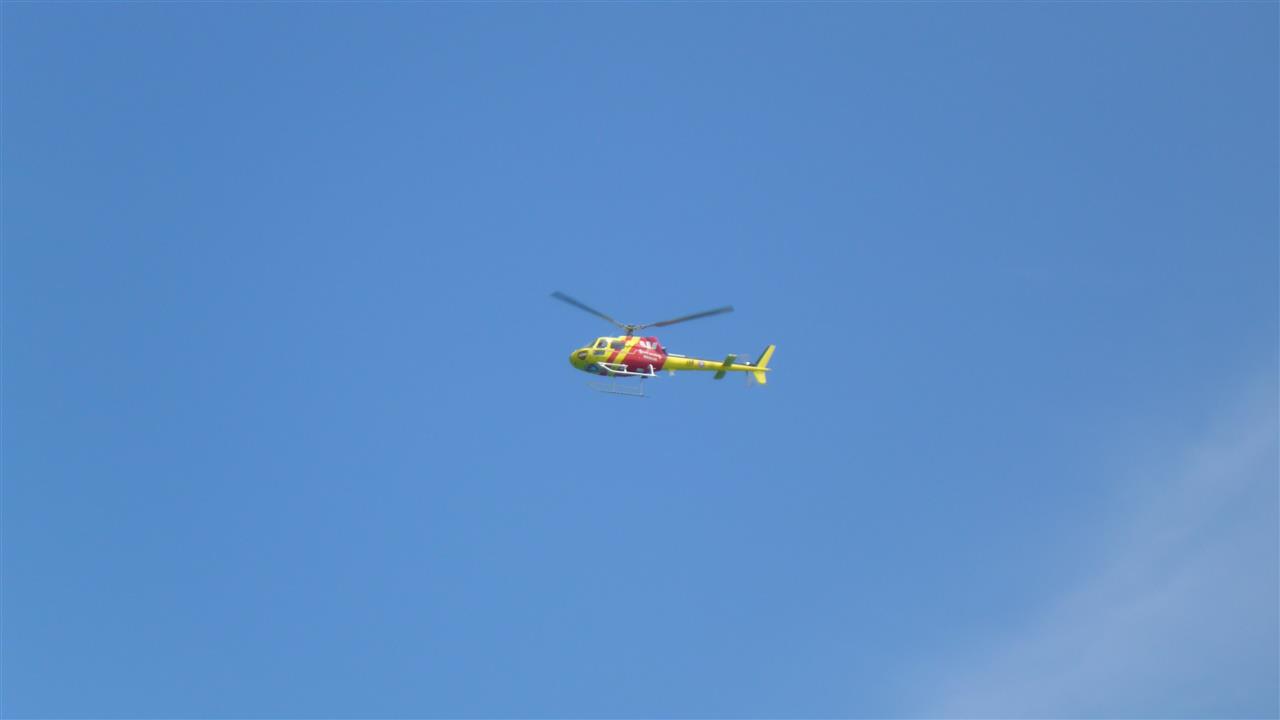 Having spent a bouncy hour and a half enjoying the refreshing surf, This helecopter made several passes before sounding a siren. We were ushered from the water as a 3.5m Great white shark had been spotted moving north , not far off shore. Click Perthnow News Report for the full story.

Seems like everywhere we go in Oz with a beach, there is a shark sighting!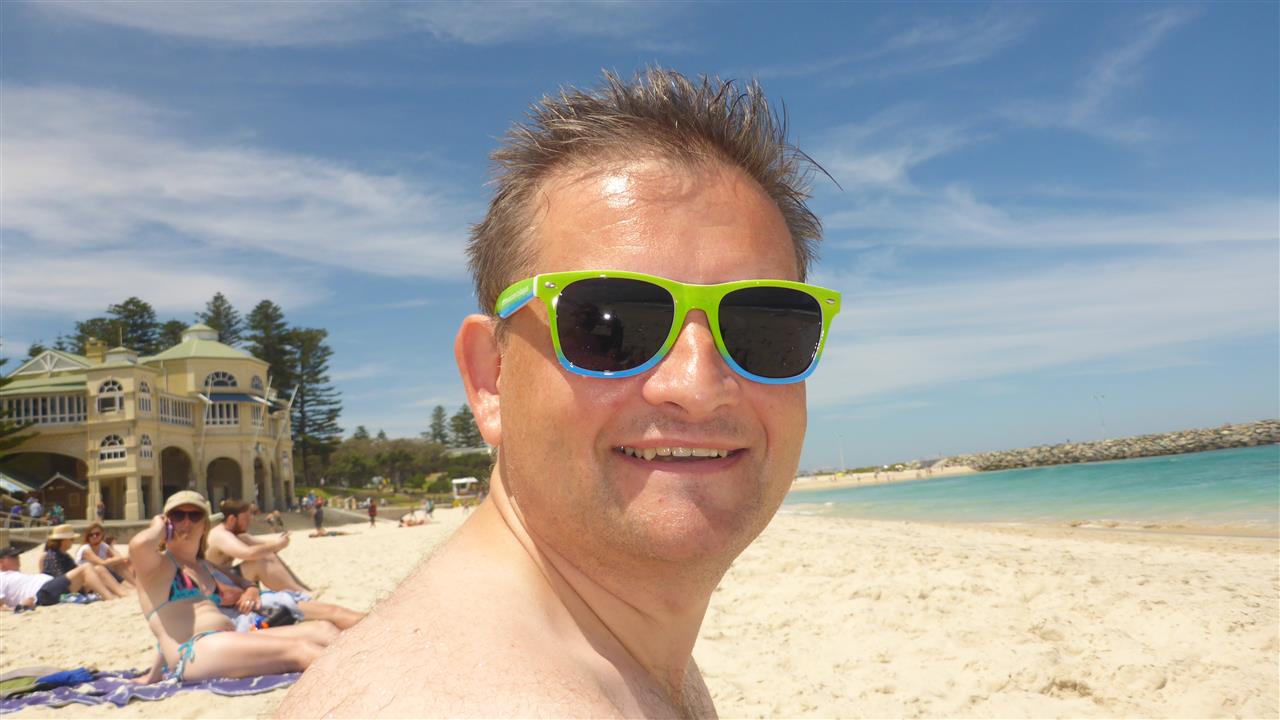 Funny how Ian can smile & look great when hiding behind his trendy SSE sunglasses !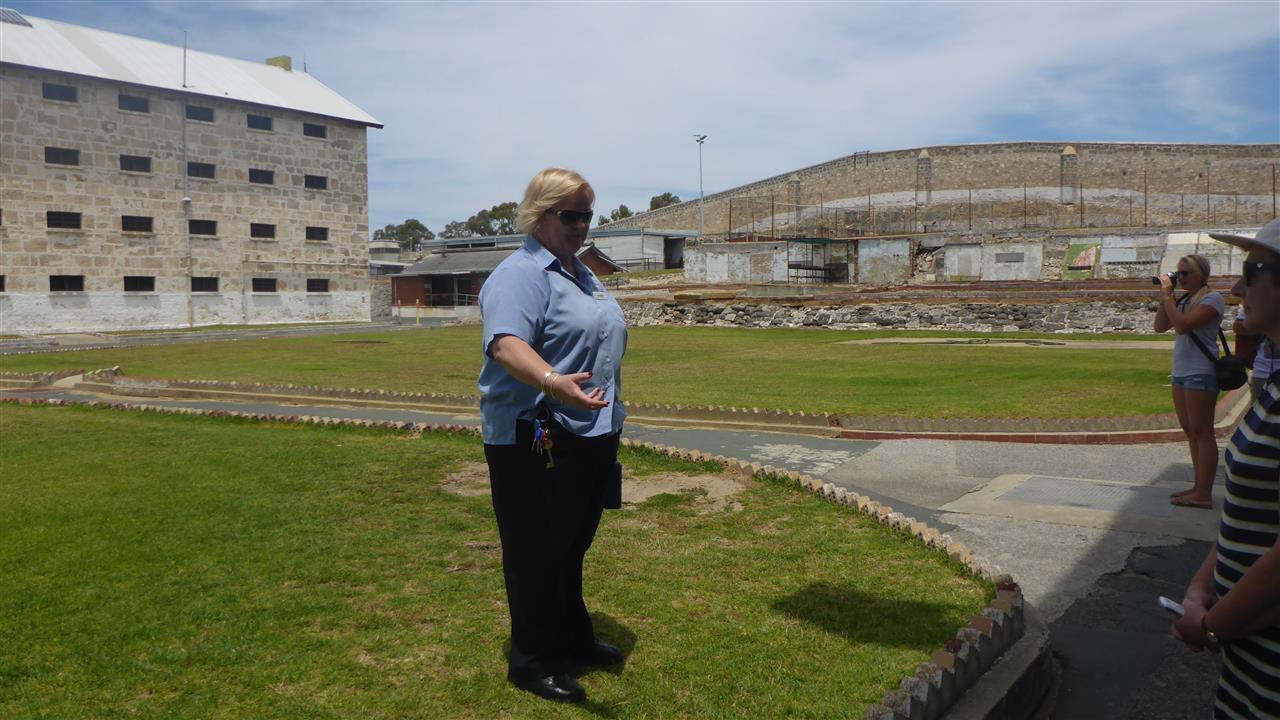 Next stop Fremantle Jail, built by the Convicts exported by us in the UK.
Opened in the 1850's it wasn't decomissioned til 1991. We were escorted expertly by our personal officer Janine.
The convicts dug into the hill on Janines right..The strip of white paint indicating the top of the original hill. The buildings built from south to north, as they were completed the men could move in. The site covers 14 acres in total.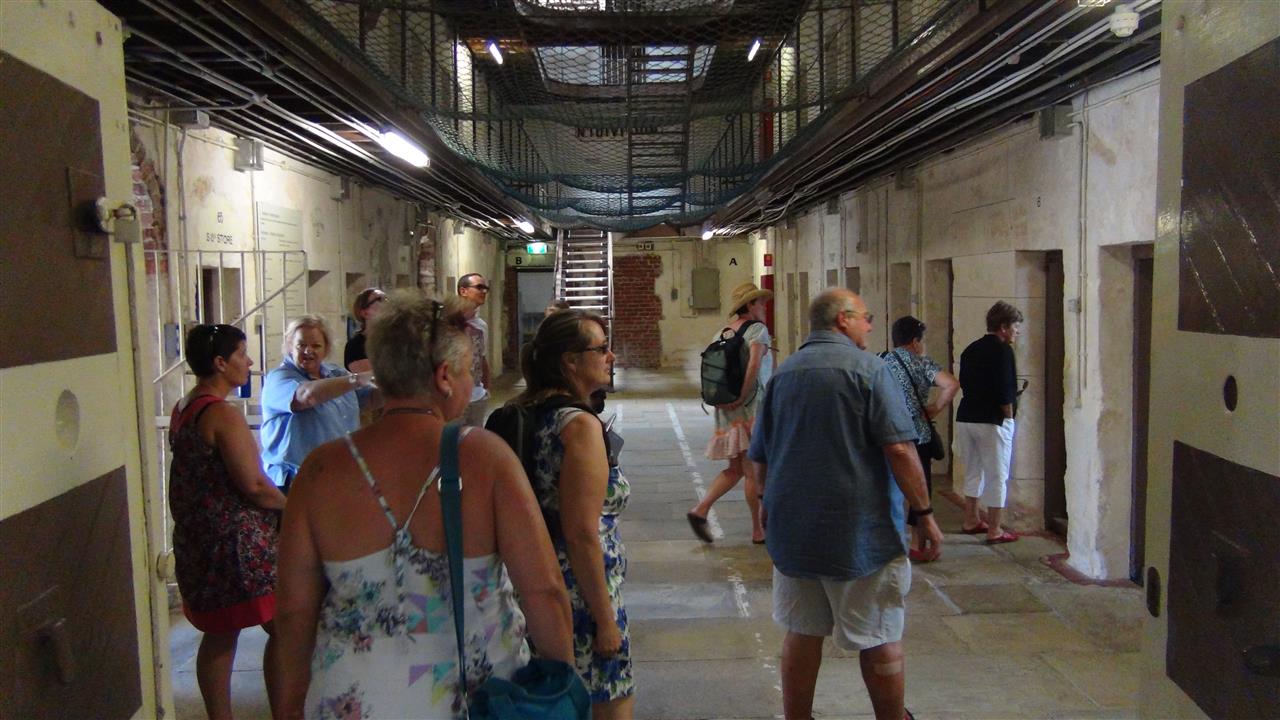 We made our way through " Reception " where the men were stripped, searched , de loused & treated to one of their 3 times weekly 4 minute showers , clothes were changed twice a week.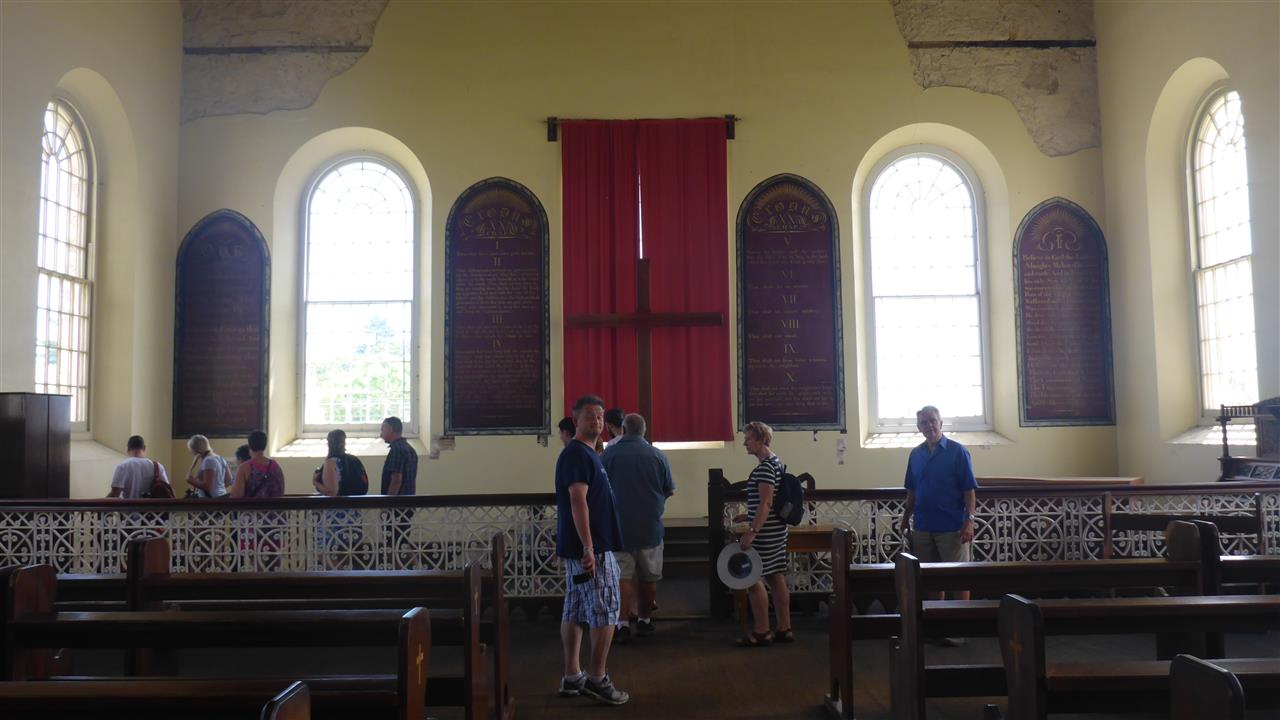 70% of the prisoners were expected to re offend, The neighbouring Womens prison was also a sad & harsh place, populated in the 50's largely by aboriginal women, convicted of Drunkeness taken from the native lands speaking no english & often never having seen a white person.

The beautiful hand painted panels including the 10 commandments , were painted by an inmate who earned 2 yrs early release from his attempted murder sentence,sadly within 10 yrs he was back , having tried again to murder someone.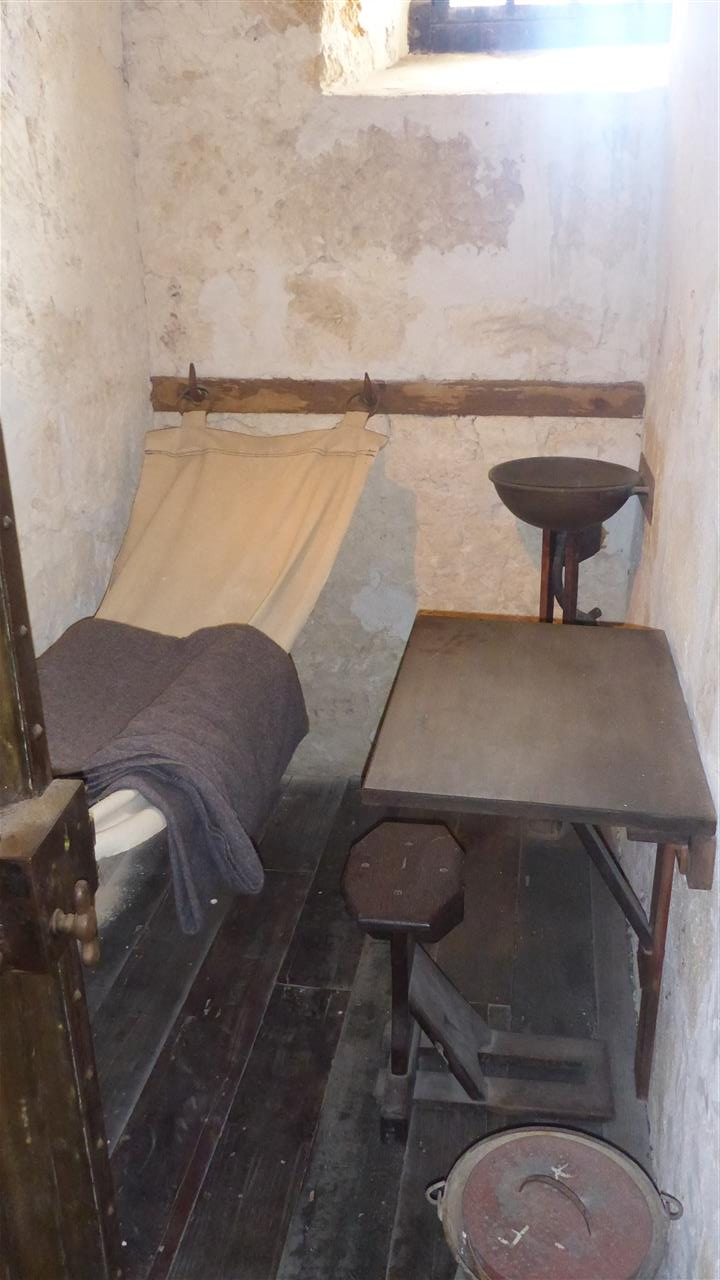 A reconstruction of the 1850's cell .
Until its closure in 1991 the prison still had no inside plumbing, 1 bucket per cell.
This may have contributed to the massive riots in the 80's which made headline news, 5 guards being held hostage , but thankfully getting out alive.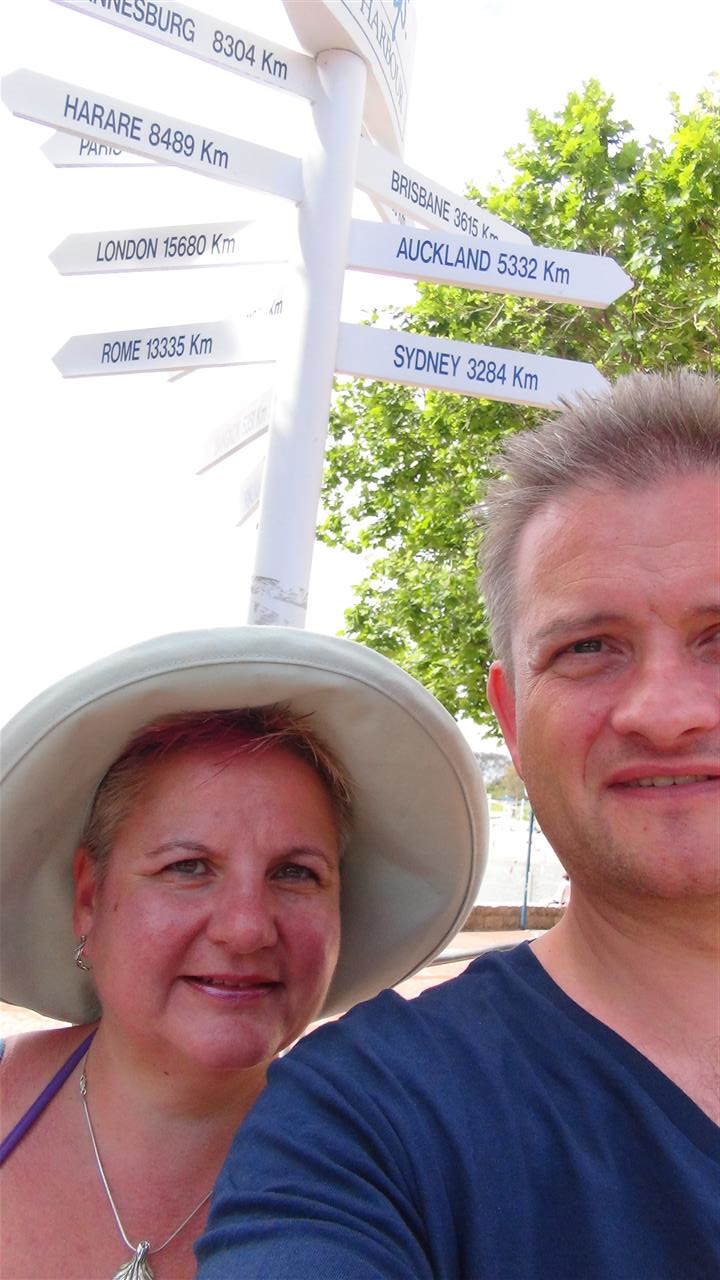 SHOPPING !
We found this useful sign...Long way to walk home I think.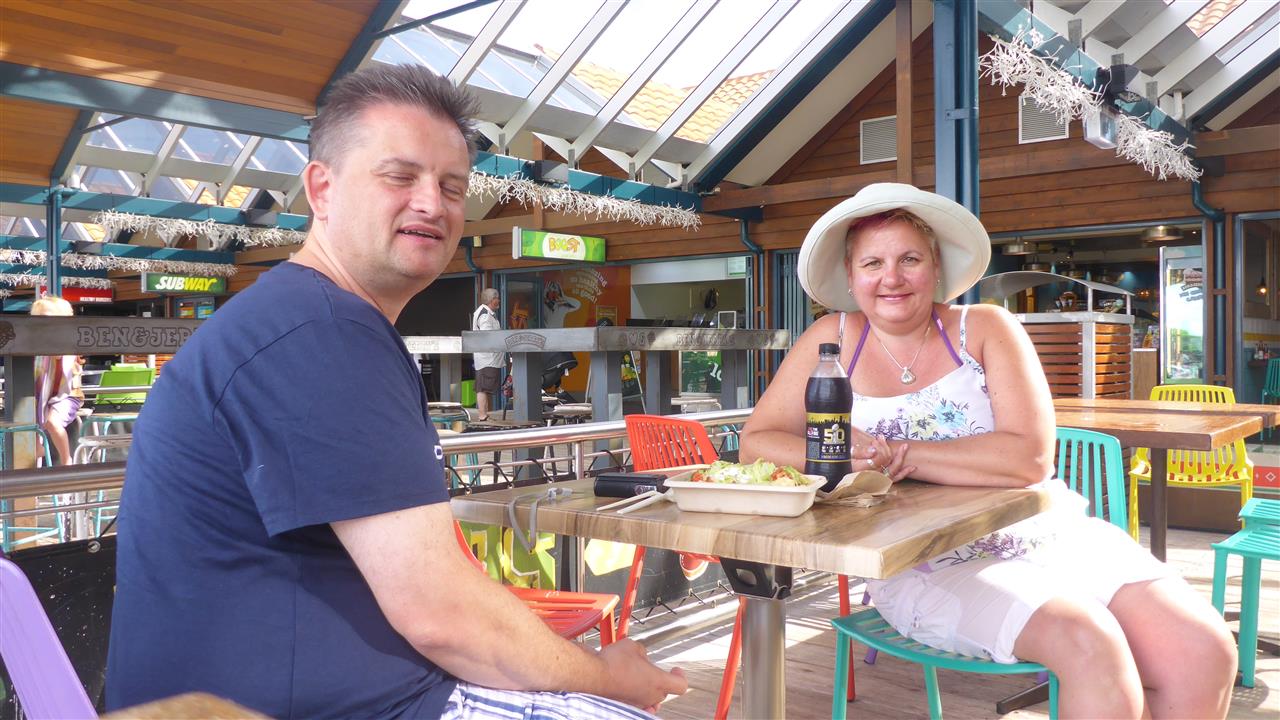 Nacho's for lunch & a stroll round the gift shops of Sorrento beach's equivalent of Port Solent.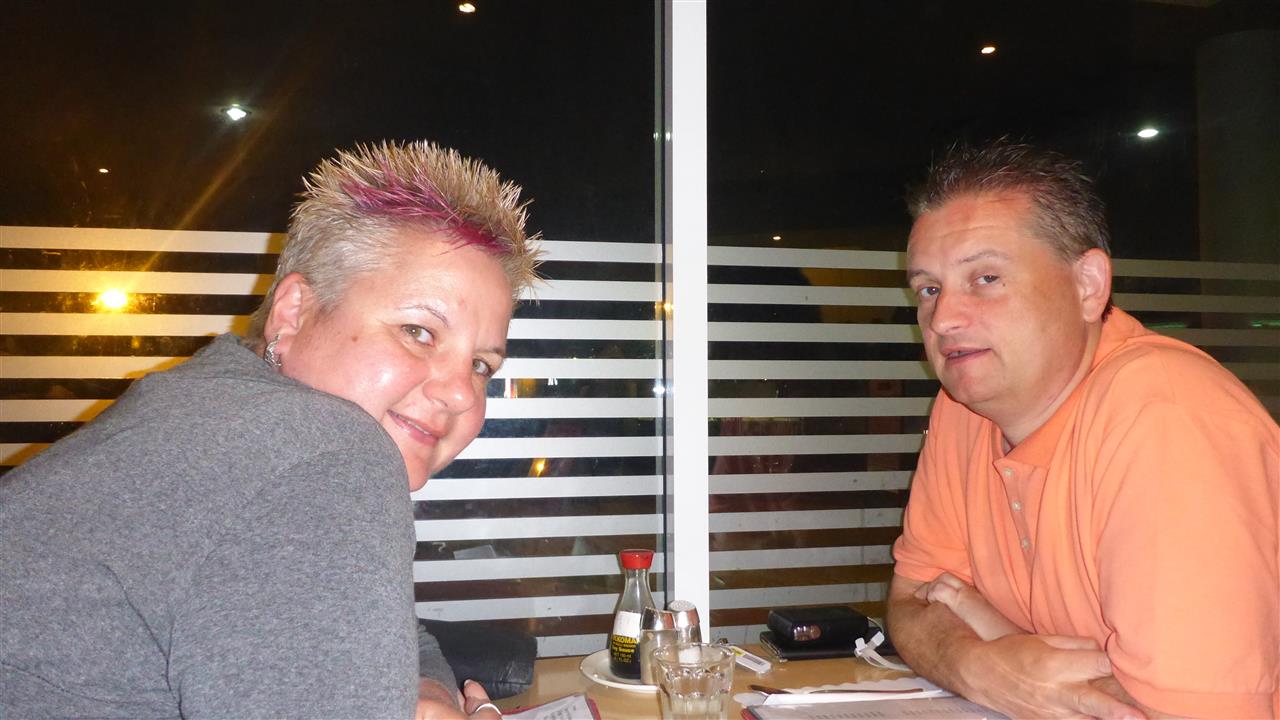 Mandarin Chinese tonight , waaaay too much food ordered, Ian is making a valliant effort thank goodness.

Goodnight family & friends we begin the long walk home tomorrow xxxx
---
Day 24 :Black Friday, the end of the fantasy. (Friday 13th November 2015 )