Holiday Australia 2015

Show all days on one page (a long download!)
Day 2 :A day and another day of travel (Thursday 22nd October 2015 )
Day 3 :Daylight at last, but not for long .. (Friday 23rd October 2015 )
Day 4 :Ferry to Kangaroo Island.. (Saturday 24th October 2015 )
Day 5 :The littlest lighthouse (Sunday 25th October 2015 )
Day 6 :Today will be mostly driving... (Monday 26th October 2015 )
Day 7 :Wilapena & the Sacred Canyon (Tuesday 27th October 2015 )
Day 8 :Show me the way to Parachilna (Wednesday 28th October 2015 )
Day 9 :The Arkaroola Ridge top tour.. (Thursday 29th October 2015 )
Day 10 :Leigh Creek to our bear cave ! (Friday 30th October 2015 )
Day 11 :Coober Pedy & the painted desert (Saturday 31st October 2015 )
Day 12 :Sunday on the way to Mount Dare. (Sunday 1st November 2015 )
Day 13 :A nail biting finish! (Monday 2nd November 2015 )
Day 14 :A town called Alice to Kings Canyon. (Tuesday 3rd November 2015 )
Day 15 :Ayers Rock (Wednesday 4th November 2015 )
Day 16 :Not much happened... (Thursday 5th November 2015 )
Day 17 :On the road again & off to the UFO capital of Australia... (Friday 6th November 2015 )

Day 18 : Devils Marbles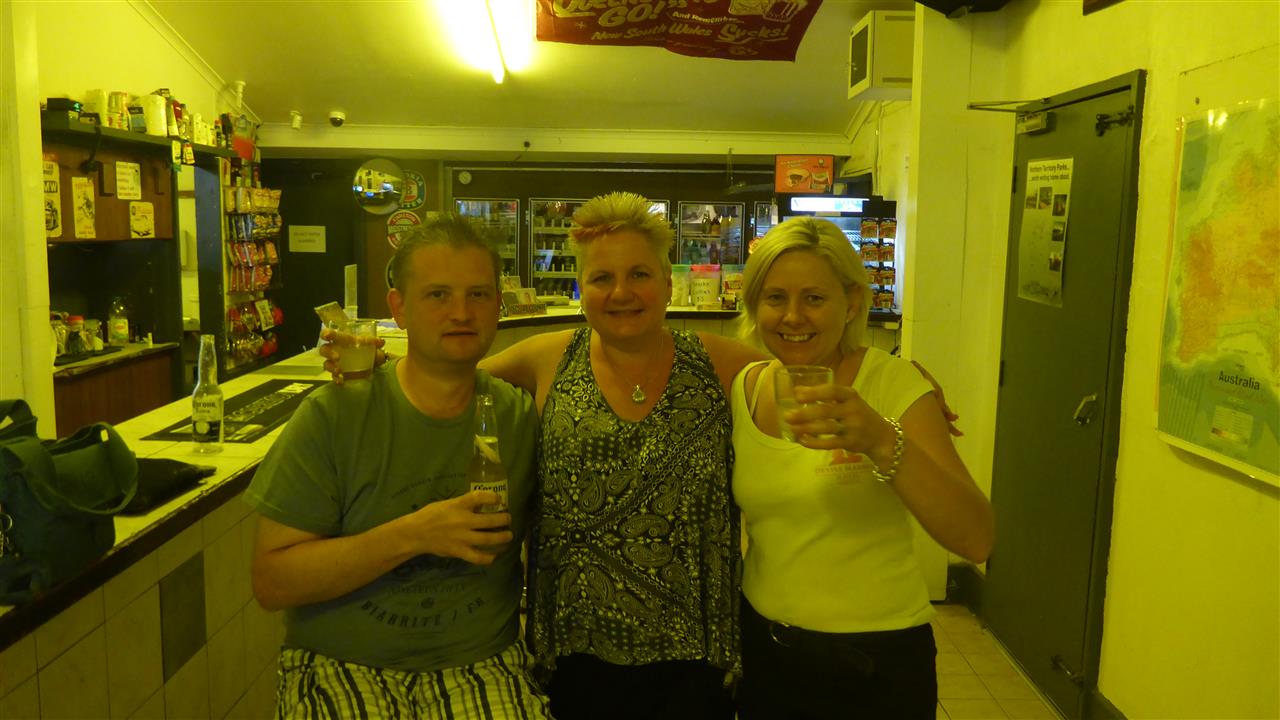 I thought I'd had a stroke when I woke up this morning. Meet Annie our host at the Devils marbles hotel, She is a bad woman, plying me with Tequila Slammers & Cocktails of Vanilla Galliano & Lift.

My day began with poor vision & spraying hairspray where deodorant should have gone.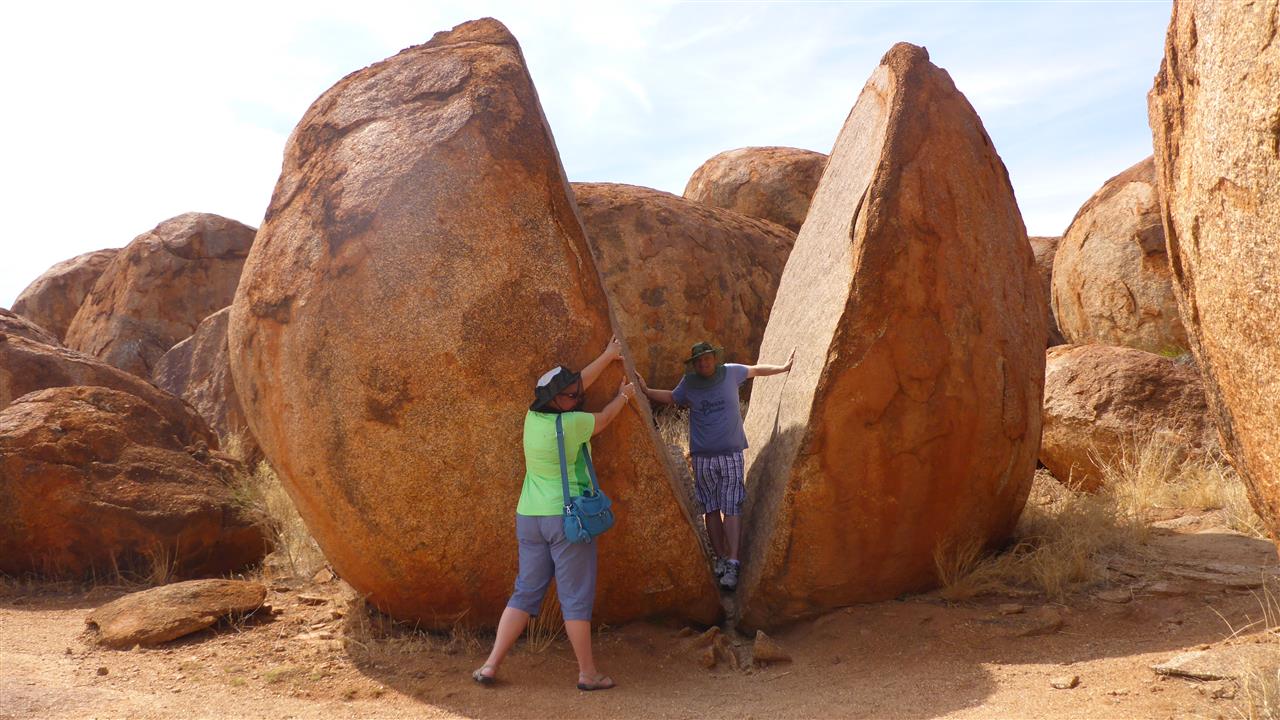 Ian narrowly escaped beng crushed by the devils marbles.
Our friends the flies accompanied us on our visit to these geological marvels.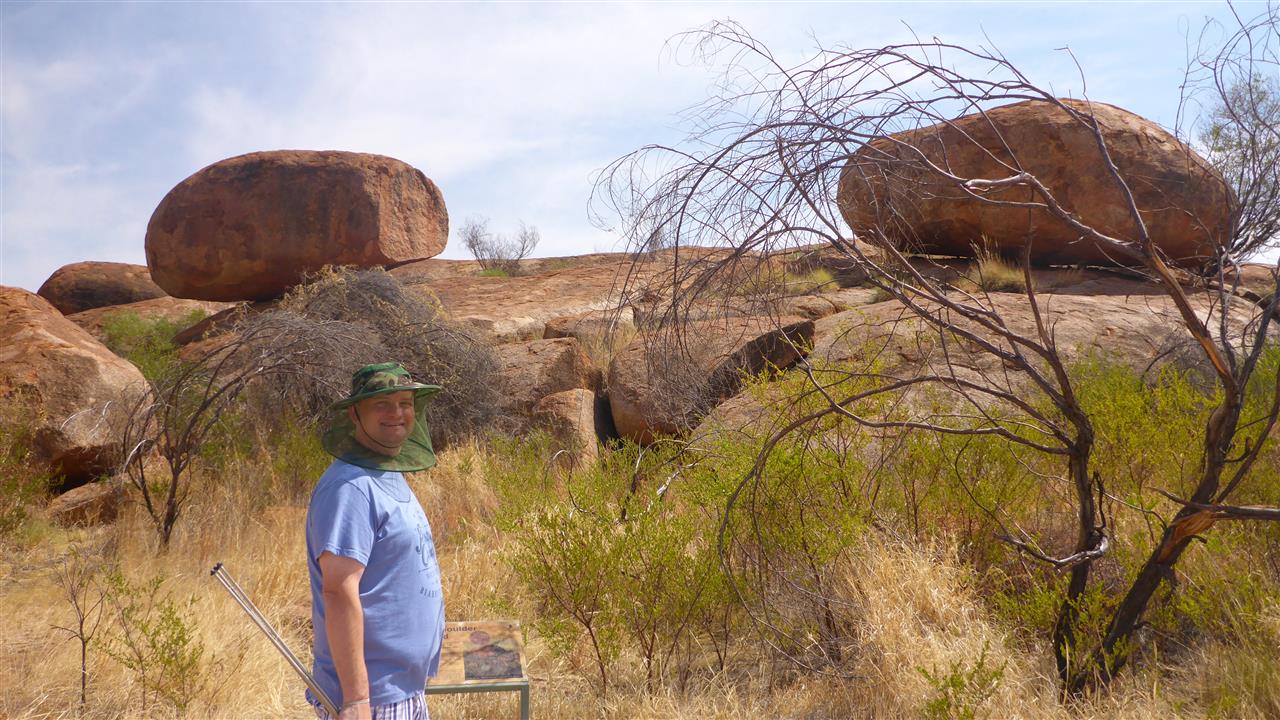 The oppressive heat made our 20 minuite circuit of the site seriously sticky.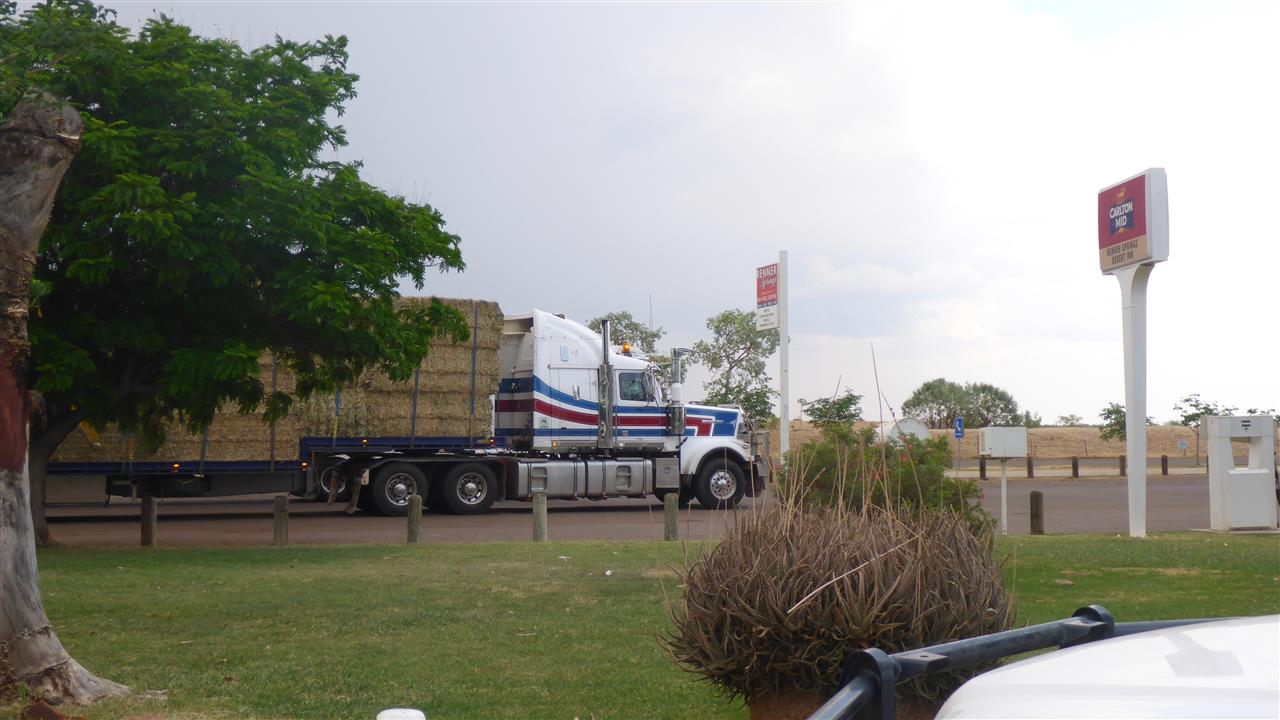 Lunch at a truck stop for these vast road trains, Renner Springs.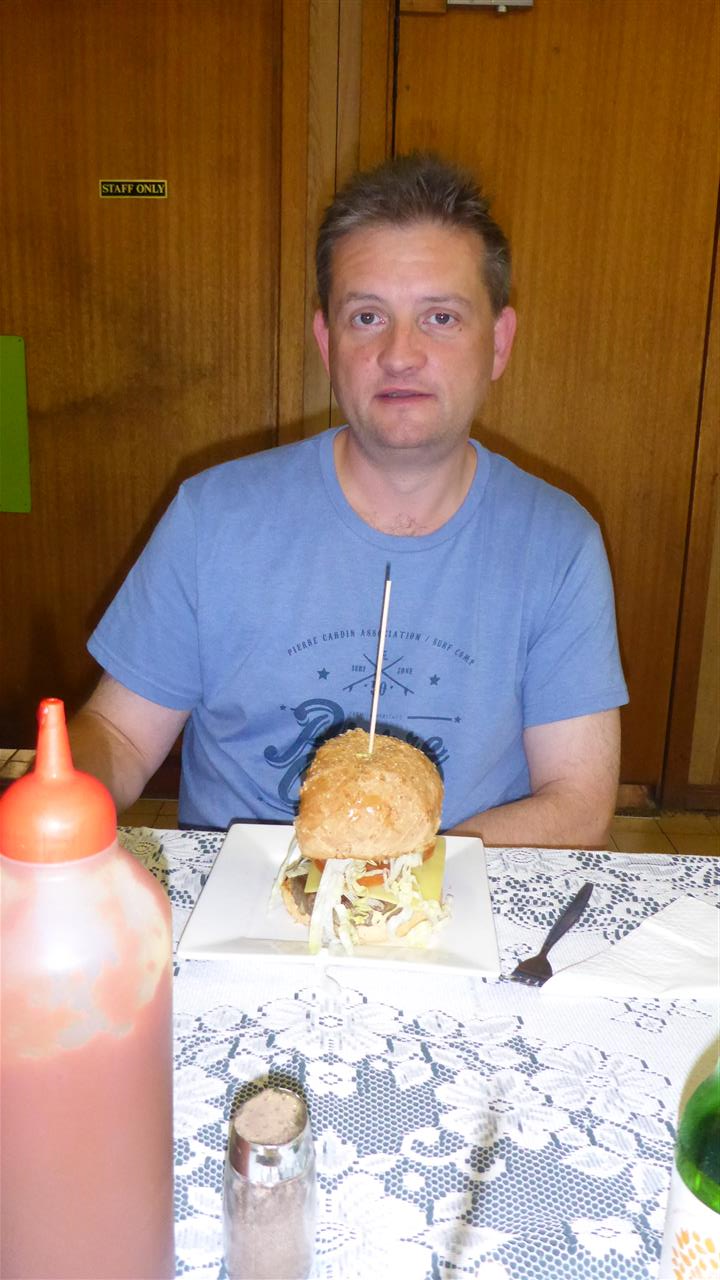 Ian chose this massive burger with salad.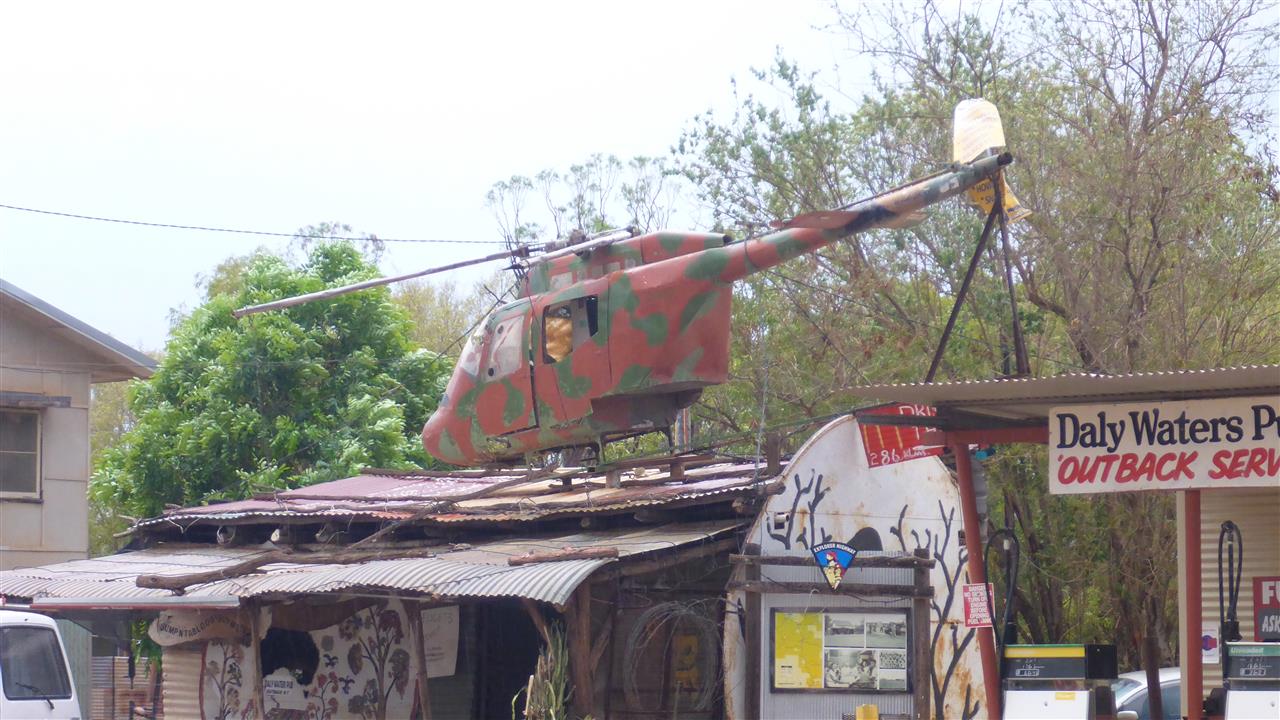 As recommended by the very mad Annie, Daly Waters pub is a quirky historic site.
We arrived during a storm, high winds whisked the sand & dry trees into a frenzy.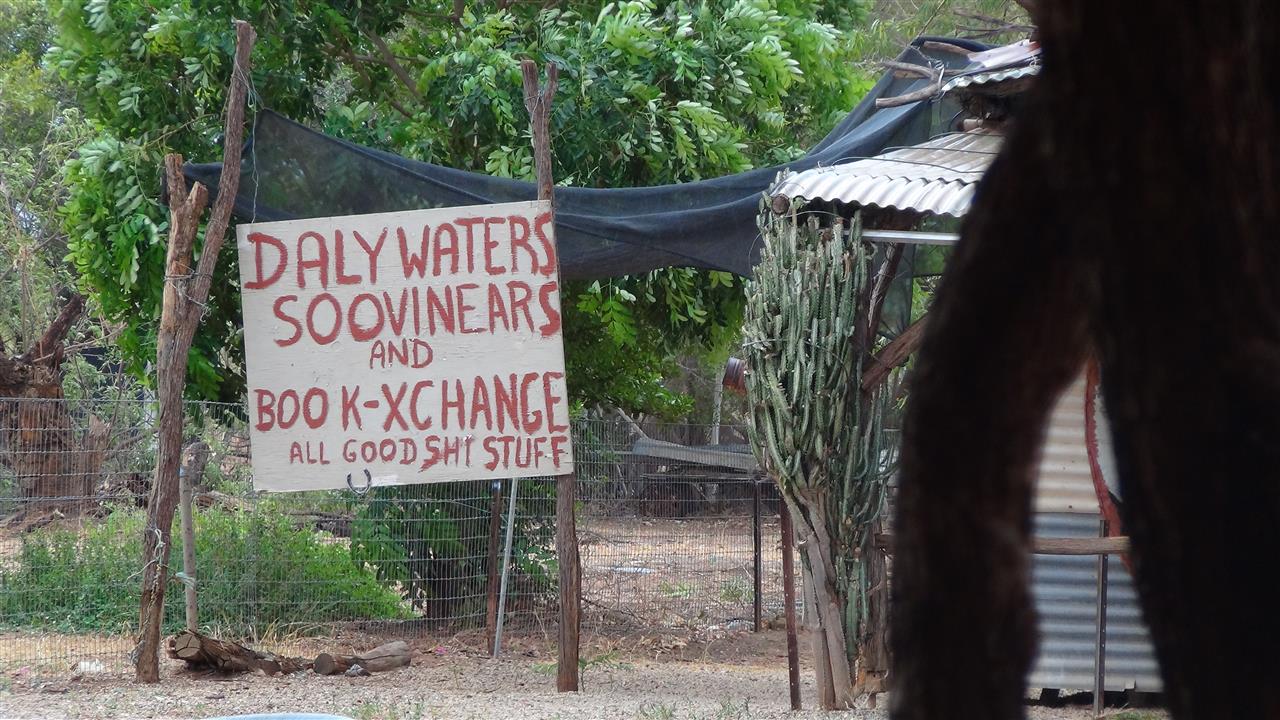 We took a seat outide the bar for a relaxing pint.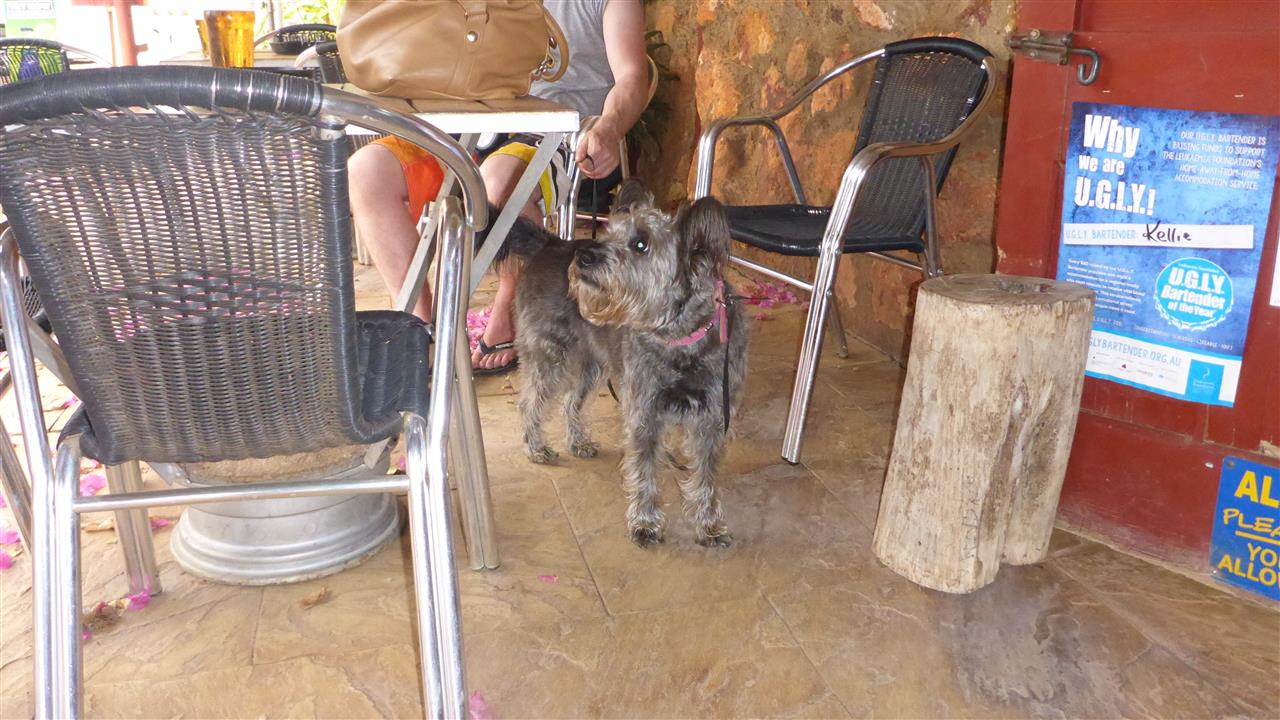 We met Guinness , a beautiful maltese, shitzue, poodle mix.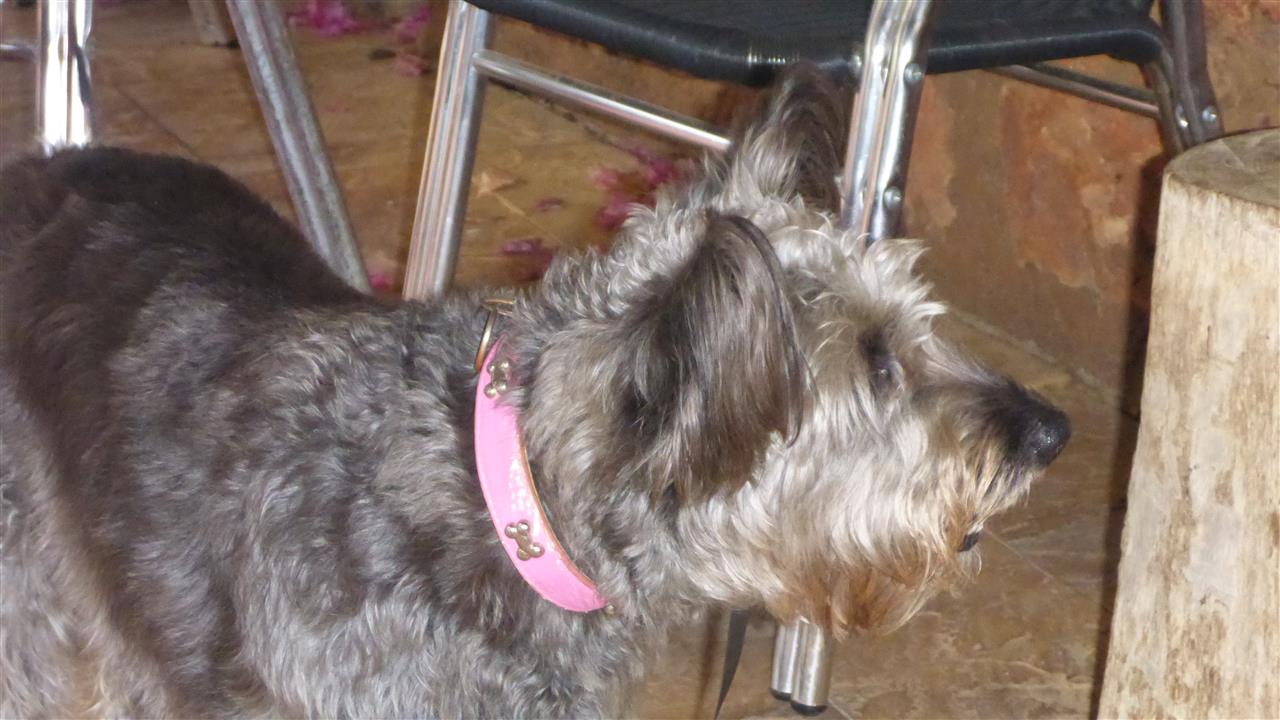 Guiness was accompanied by Jo & Paul our lovely new young Irish friends. Paul from Co Leitrim & Jo from outside Belfast.
They met in May & decided to go travelling together a few weeks ago when their jobs finished.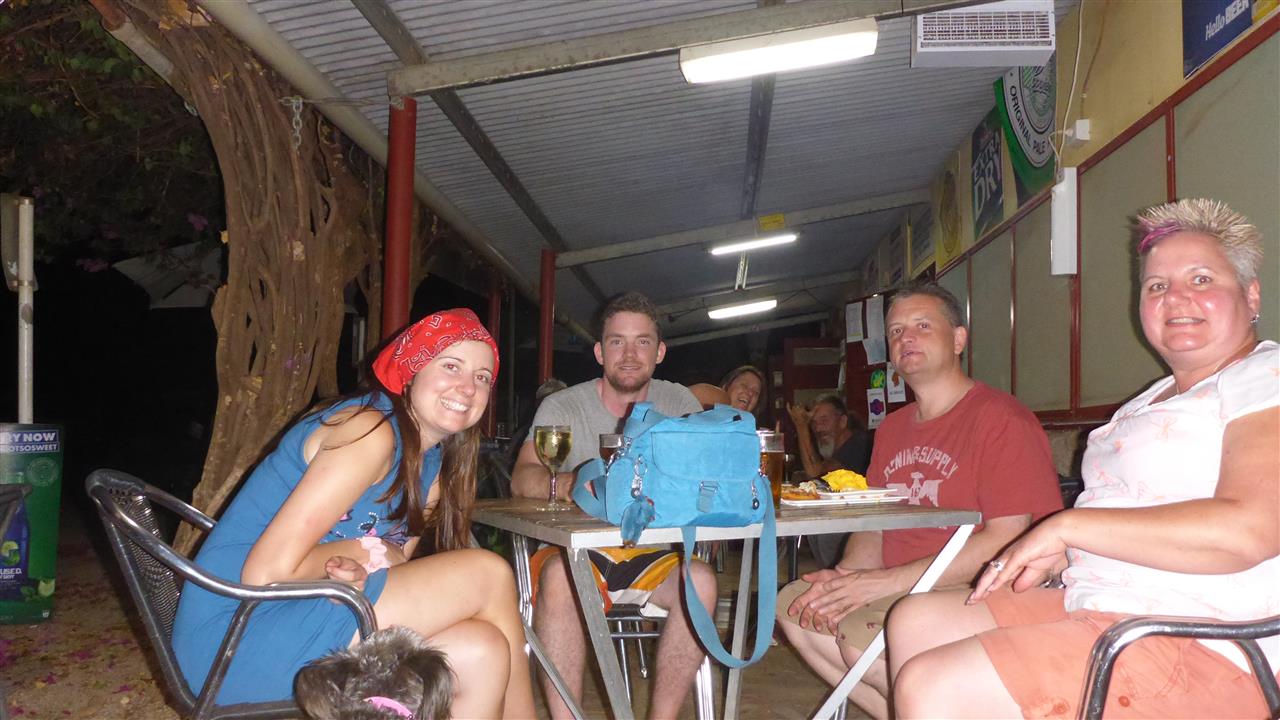 We enjoyed another fun evening with lovely new friends, a great dinner and too much beer !

Another busy day tomorrow, back to our small cabin & a good nights sleep.

Goodnight merry shipmates xxx
---
Day 19 :Goodbye Daly Waters. (Sunday 8th November 2015 )
Day 20 :Kakadu do do (Monday 9th November 2015 )
Day 21 :Aligator river with no aligators. (Tuesday 10th November 2015 )
Day 22 :Kakadu farewell (Wednesday 11th November 2015 )
Day 23 :Shark bait mate ! (Thursday 12th November 2015 )
Day 24 :Black Friday, the end of the fantasy. (Friday 13th November 2015 )