Holiday Australia 2015

Show all days on one page (a long download!)
Day 2 :A day and another day of travel (Thursday 22nd October 2015 )
Day 3 :Daylight at last, but not for long .. (Friday 23rd October 2015 )
Day 4 :Ferry to Kangaroo Island.. (Saturday 24th October 2015 )
Day 5 :The littlest lighthouse (Sunday 25th October 2015 )
Day 6 :Today will be mostly driving... (Monday 26th October 2015 )
Day 7 :Wilapena & the Sacred Canyon (Tuesday 27th October 2015 )
Day 8 :Show me the way to Parachilna (Wednesday 28th October 2015 )
Day 9 :The Arkaroola Ridge top tour.. (Thursday 29th October 2015 )
Day 10 :Leigh Creek to our bear cave ! (Friday 30th October 2015 )
Day 11 :Coober Pedy & the painted desert (Saturday 31st October 2015 )
Day 12 :Sunday on the way to Mount Dare. (Sunday 1st November 2015 )
Day 13 :A nail biting finish! (Monday 2nd November 2015 )
Day 14 :A town called Alice to Kings Canyon. (Tuesday 3rd November 2015 )
Day 15 :Ayers Rock (Wednesday 4th November 2015 )
Day 16 :Not much happened... (Thursday 5th November 2015 )
Day 17 :On the road again & off to the UFO capital of Australia... (Friday 6th November 2015 )
Day 18 :Devils Marbles (Saturday 7th November 2015 )
Day 19 :Goodbye Daly Waters. (Sunday 8th November 2015 )
Day 20 :Kakadu do do (Monday 9th November 2015 )
Day 21 :Aligator river with no aligators. (Tuesday 10th November 2015 )
Day 22 :Kakadu farewell (Wednesday 11th November 2015 )
Day 23 :Shark bait mate ! (Thursday 12th November 2015 )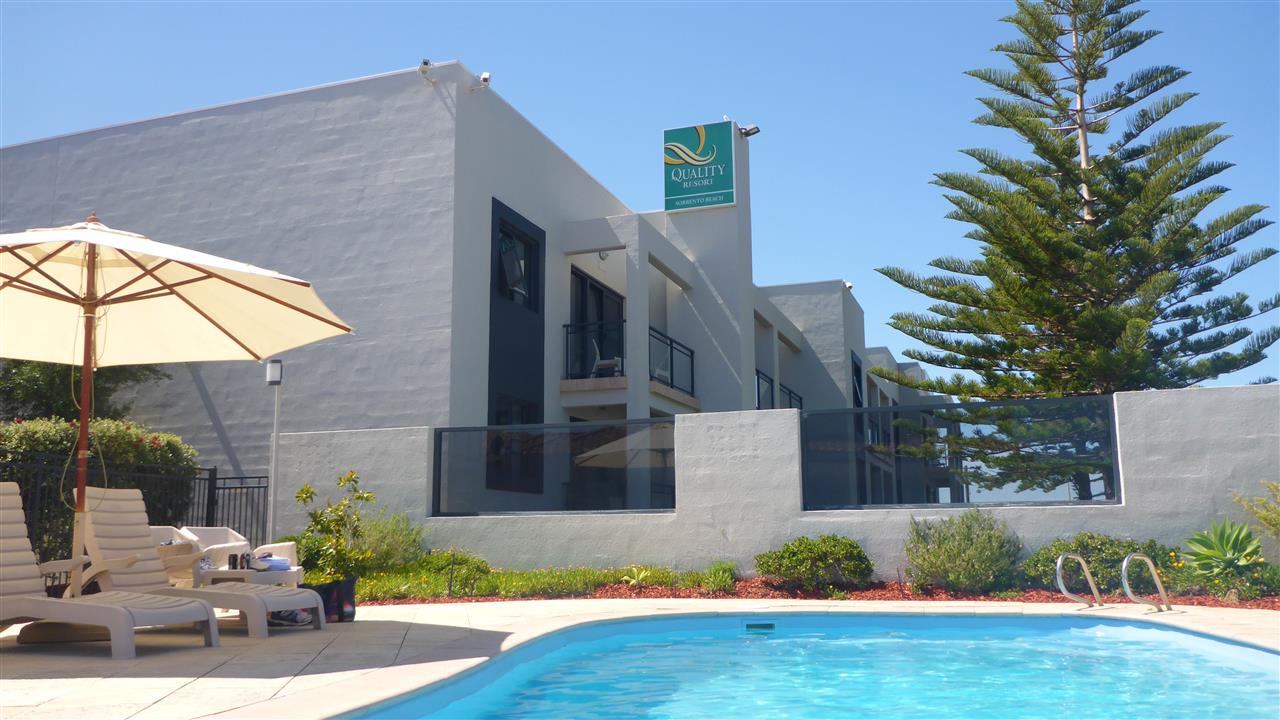 Last day & a lazy morning by the pool.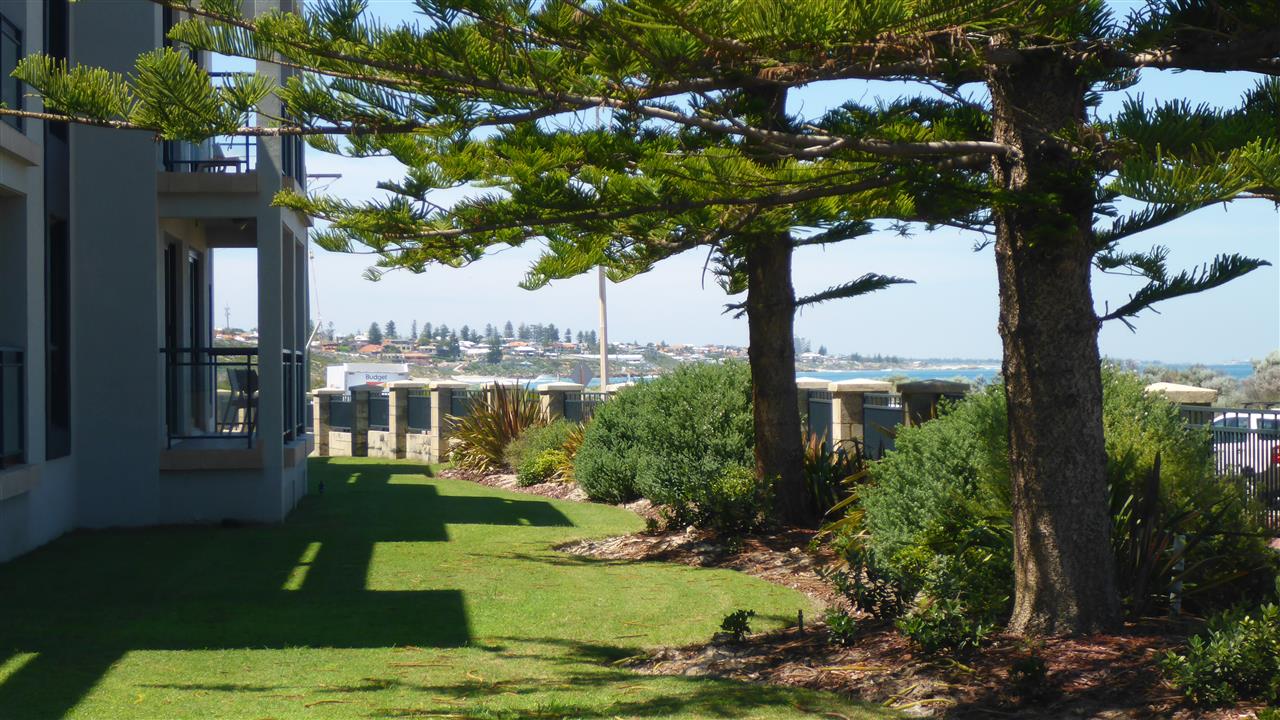 The view into nearby Scarborough, News reports today still quoting our lucky escape from being chomped by Jaws.If you are eagle eyed & watching "This morning show" on channel 7 today, you may have got a glimpse of us on Cottesloe beach yesterday.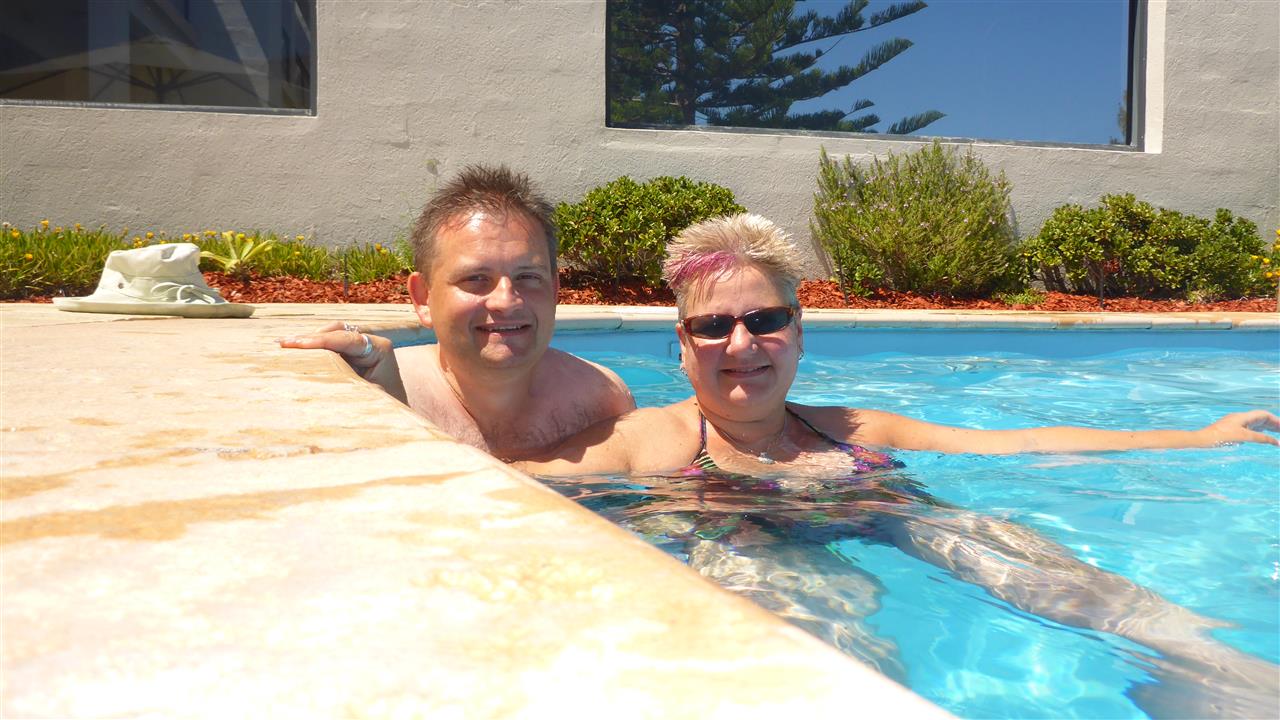 After topping up our tans , a quick shower & off to Perth airport to deliver our Hertz rental car to its somewhat disorganized & casual owners.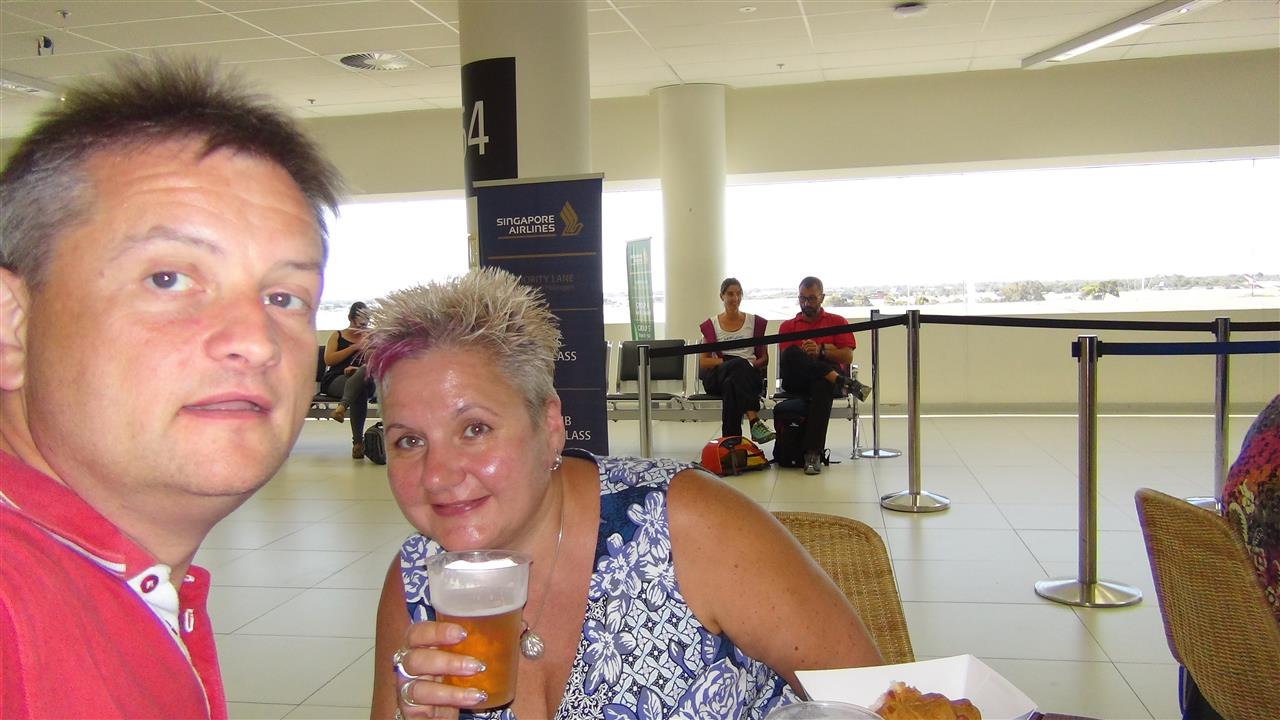 The obligatory beer / airport selfie, before begining our transcontinental flight (s).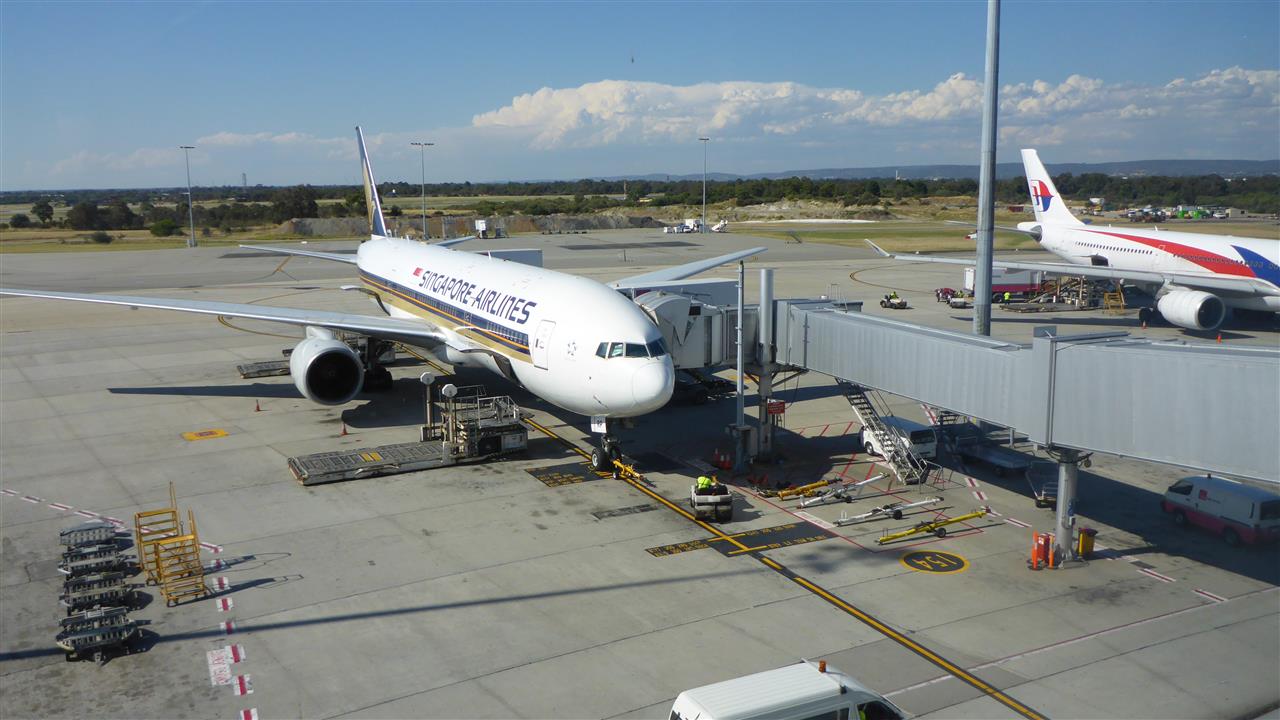 The gin is being loaded & it won't be long til we & maybe our luggage are on board.
Hope you have enjoyed our adventures as much as we have .

See you on the dark side...Goodnight all xxxx
---