Holiday Australia

Show all days on one page (a long download!)
Day 1 :Up , up and away..hopefully (Wednesday 22nd October 2014 )
Day 2 :The day that time forgot. (Thursday 23rd October 2014 )
Day 3 :Lifes a Bondi Beach! (Friday 24th October 2014 )
Day 4 :Tea with Auntie Dee. (Saturday 25th October 2014 )
Day 5 :Katoomba to Morpeth via pie country. (Sunday 26th October 2014 )
Day 6 :Skippies in the ( Lighthouse ) Garden.. (Monday 27th October 2014 )
Day 7 :A Carpet Python, Jellyfish , a Shark & Some Horse Flies. (Tuesday 28th October 2014 )
Day 8 :Our day on the Waterfalls way. (Wednesday 29th October 2014 )
Day 9 :Byron Bay Lighthouse & Dracula's (Thursday 30th October 2014 )
Day 10 :Crikey & a warm welcome in Peregian Springs. (Friday 31st October 2014 )
Day 11 :Whistle stop tour with Annette & Ken (Saturday 1st November 2014 )
Day 12 :Surf Club fry up & a ferry to Fraser Island (Sunday 2nd November 2014 )
Day 13 :Navigating Fraser Island's sophisticated motorway system. (Monday 3rd November 2014 )
Day 14 :The long & winding road (Tuesday 4th November 2014 )
Day 15 :Throw another shrimp on the bonfire , Guy Fawkes (Wednesday 5th November 2014 )
Day 16 :Capella to Airlie Beach via the sugar cane fields. (Thursday 6th November 2014 )
Day 17 :SV Domino day (Friday 7th November 2014 )
Day 18 :Whitsundays & The Great Barrier Reef from the air (Saturday 8th November 2014 )
Day 19 :Waterfall way day (Sunday 9th November 2014 )
Day 20 :My Boomerang won't come back (Monday 10th November 2014 )
Day 21 :Yorkies Knob & Tubing The Mulgrave River. (Tuesday 11th November 2014 )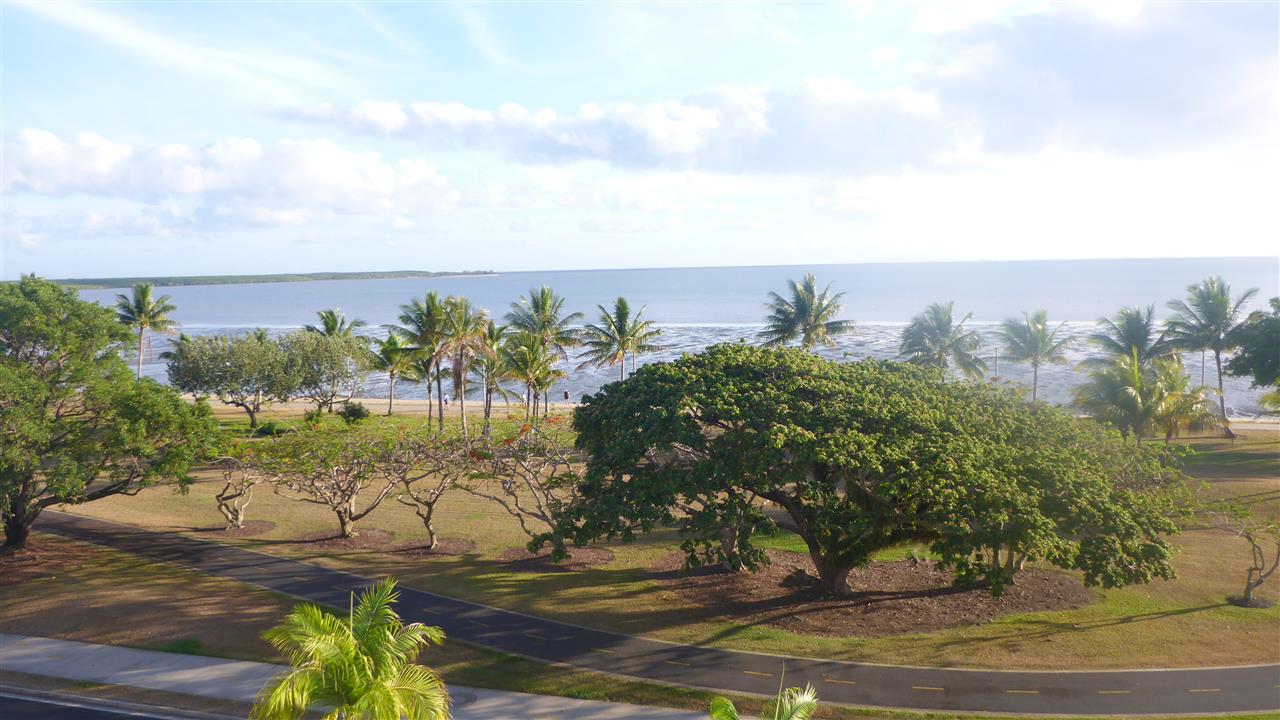 Goodbye Cairnes & goodbye lovely view.
We took a painless flight to Sydney with no frills" Jetstar " , slightly overbooked , one lucky lady spent her journey on the flight deck in a spare seat !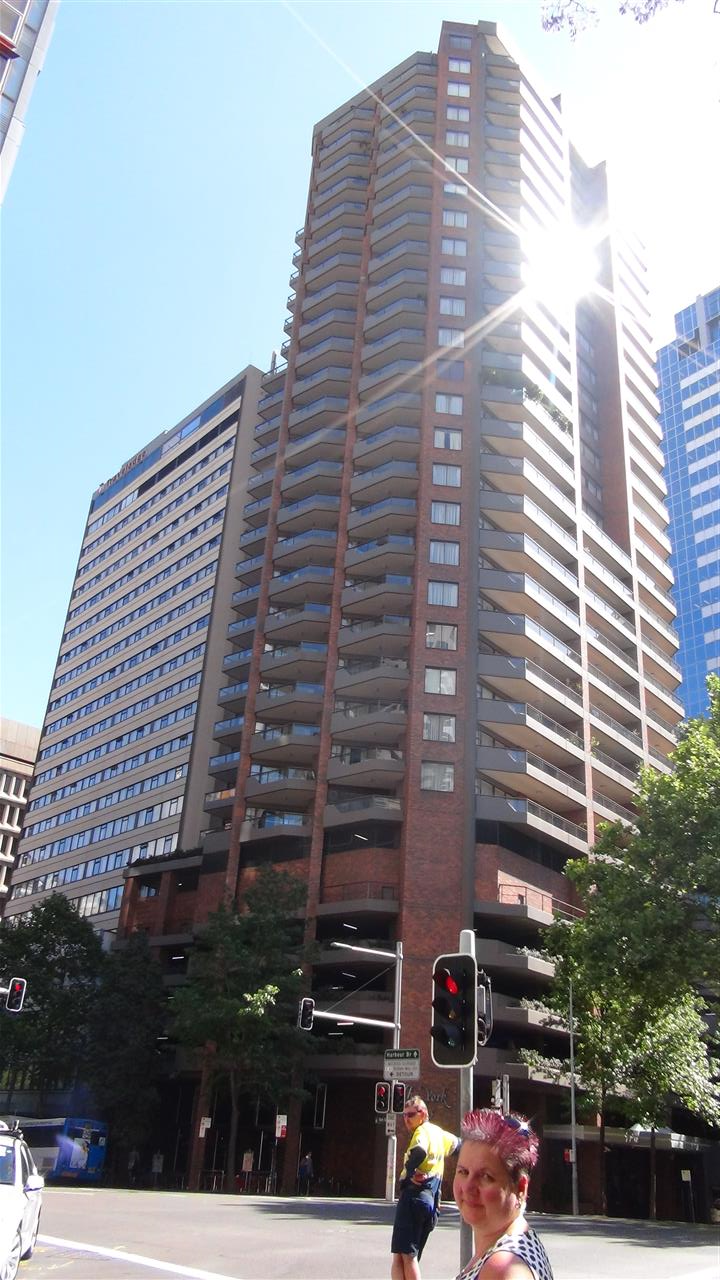 Our final stop in The York Hotel, we have a spacious apartment & my own personal washing machine & mini tumble dryer, I'm in heaven.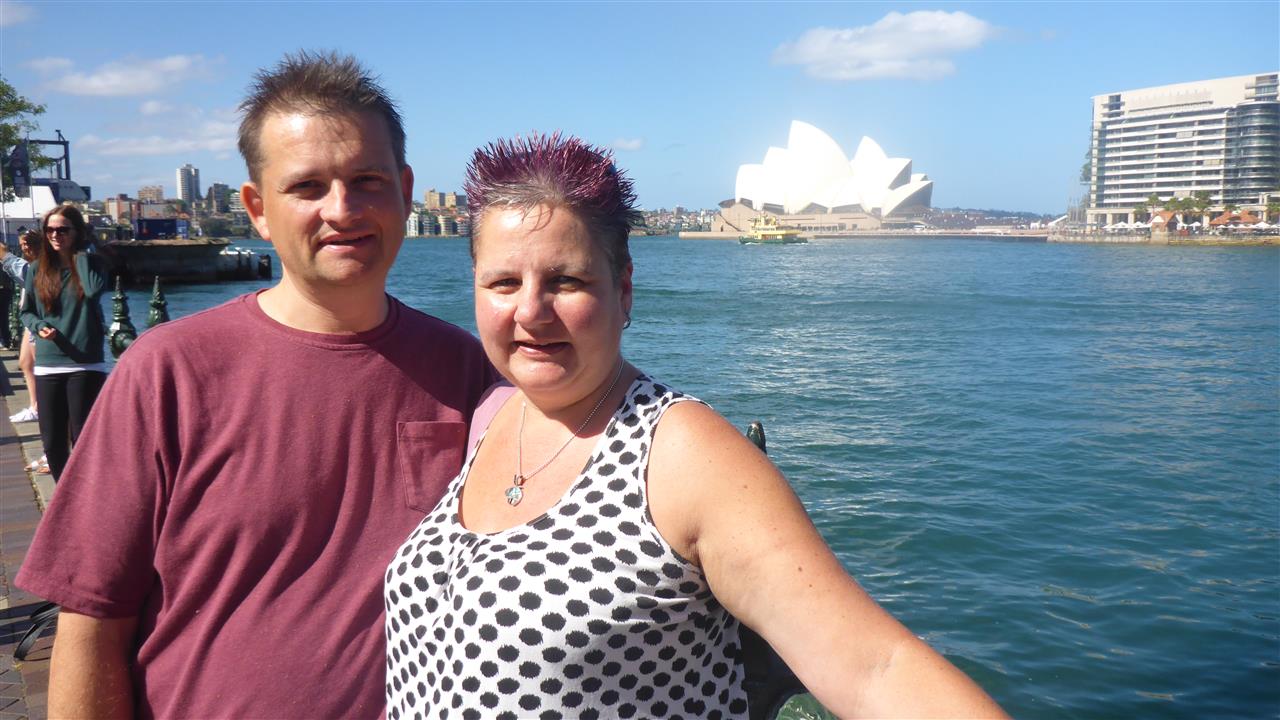 As soon as my first load was on , We headed out to the Opera House, The magnificent landmark dominating the bay.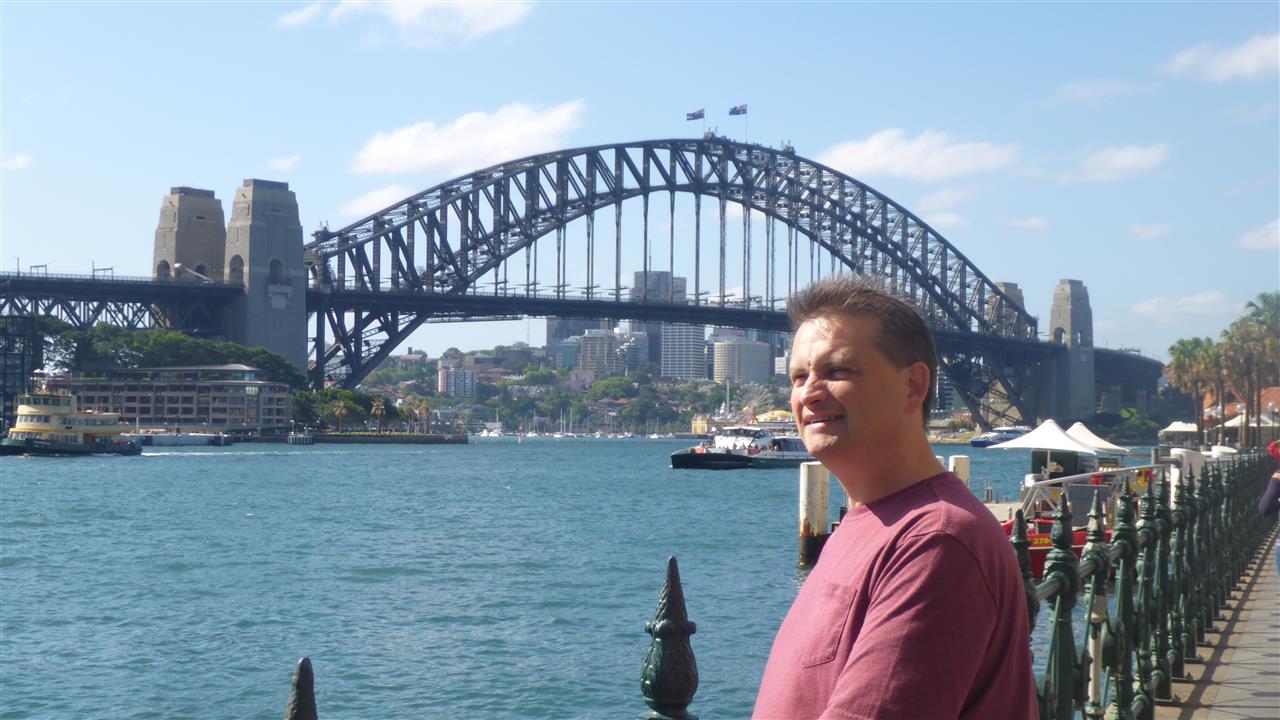 Directly opposite is Sydney Harbour Bridge, home of Sydney's New Year fireworks extravaganza.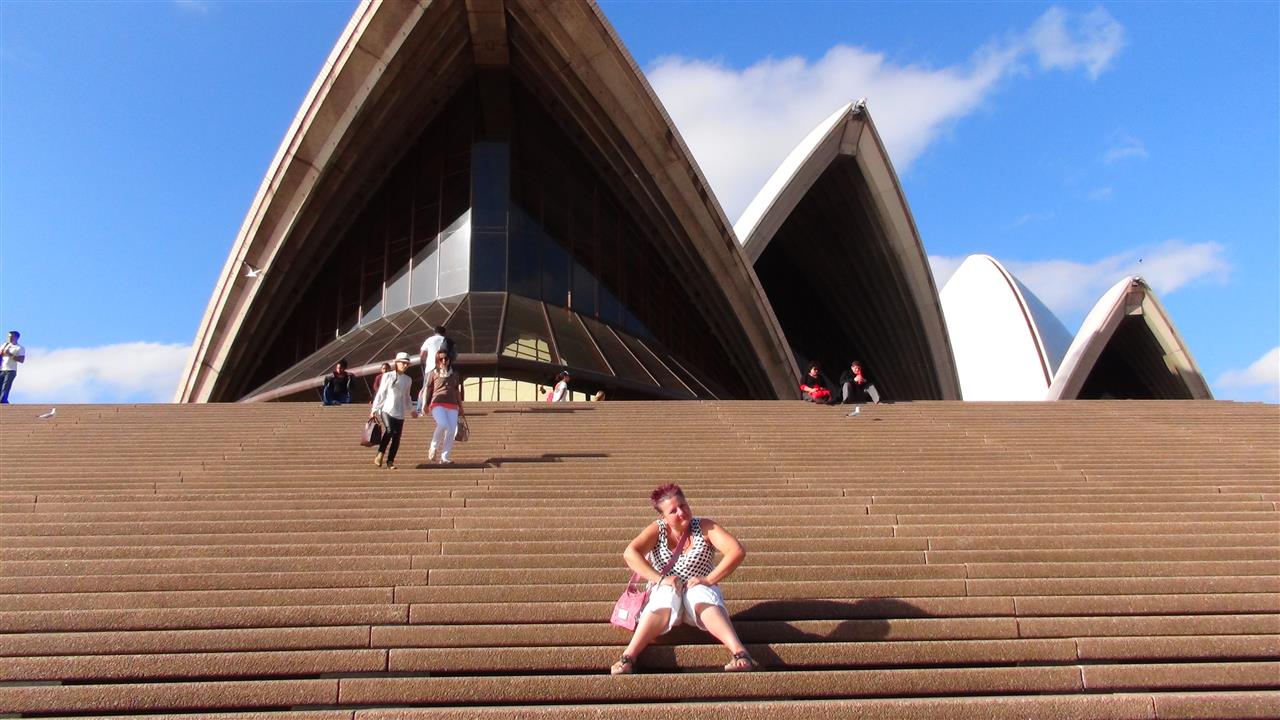 Ian & I took the 4.30 Guided tour & learned about the 16 yr construction process & the challenges the architects faced , once the fantastic design was chosen in 1959.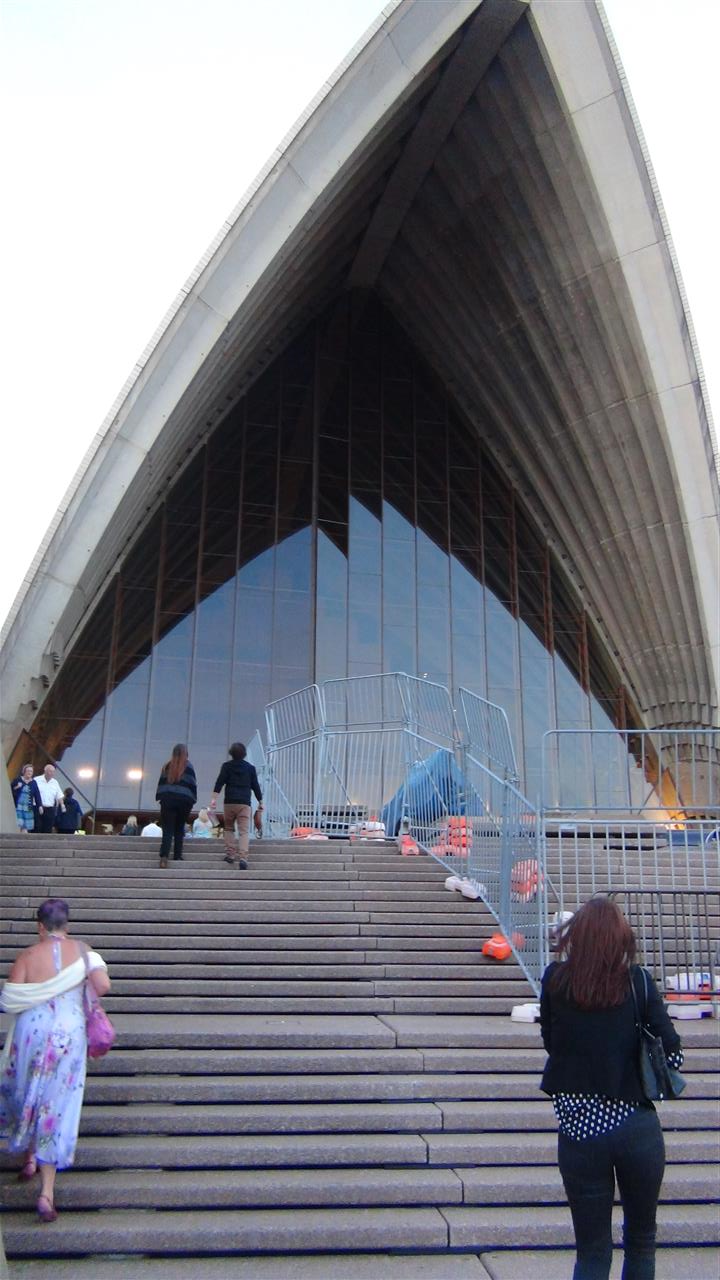 Whilst booking our tour we decided we should try & see a performance , The Ballet wasn't on Ian's short list.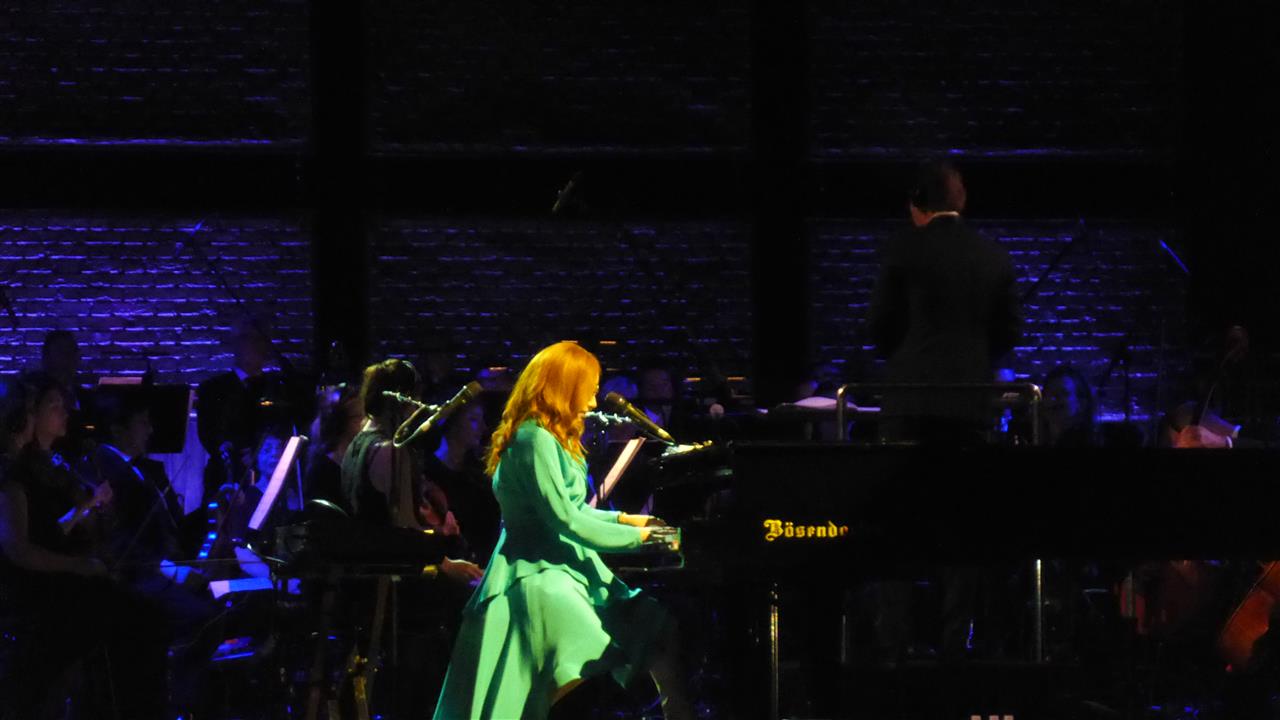 So we opted for, The Sydney Symphony Orchestra & Tori Amos....We can safely say we didn't recognise a single tune throughout the entire performance, However her devoted fans cheered & roared as each song began.
The Orchestra were superb & made it a thoroughly enjoyable event.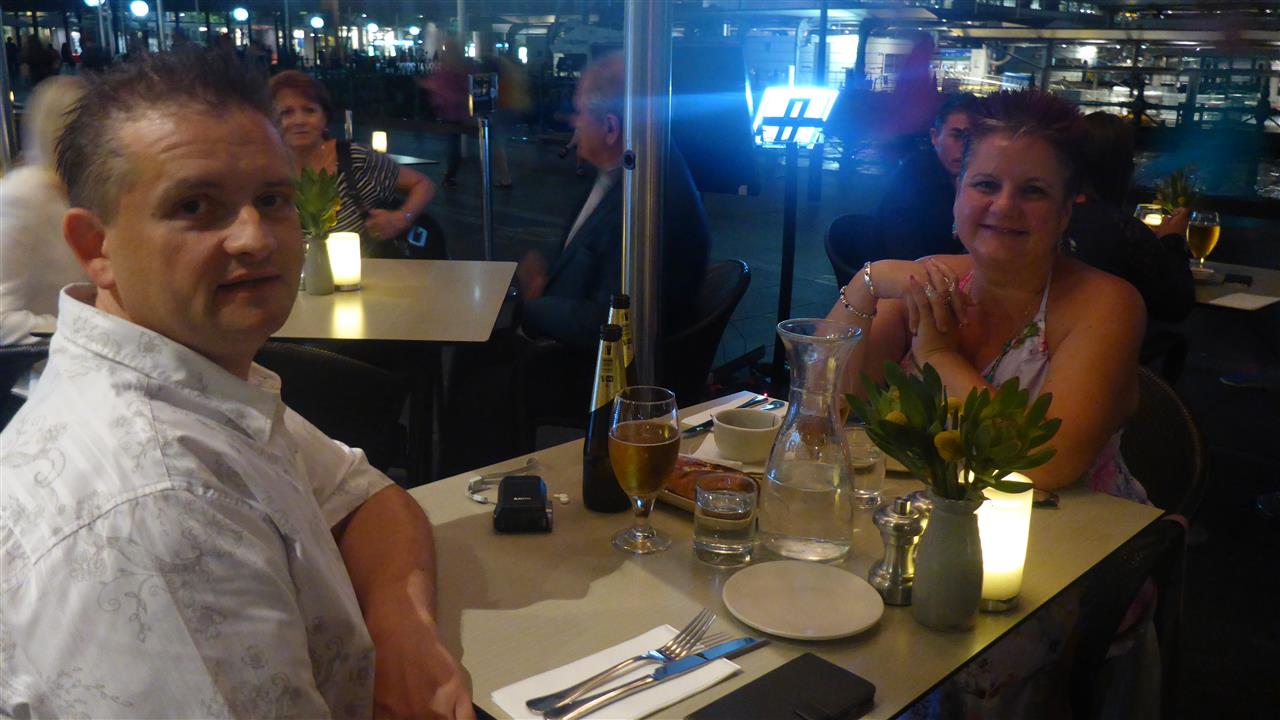 Dinner was served at The Eastshore Restaurant. The view of the opera House & Harbour Bridge were awe inspiring .

Anyway reader back to our apartment with its 12th floor corner balcony for 40 winks before tomorrows adventures.

Goodnight reader xxx


---
Day 23 :Jet boat & the revolving restaurant (Thursday 13th November 2014 )
Day 24 :Bon voyage Sydney (Friday 14th November 2014 )