Holiday Australia

Show all days on one page (a long download!)
Day 1 :Up , up and away..hopefully (Wednesday 22nd October 2014 )
Day 2 :The day that time forgot. (Thursday 23rd October 2014 )
Day 3 :Lifes a Bondi Beach! (Friday 24th October 2014 )
Day 4 :Tea with Auntie Dee. (Saturday 25th October 2014 )
Day 5 :Katoomba to Morpeth via pie country. (Sunday 26th October 2014 )
Day 6 :Skippies in the ( Lighthouse ) Garden.. (Monday 27th October 2014 )
Day 7 :A Carpet Python, Jellyfish , a Shark & Some Horse Flies. (Tuesday 28th October 2014 )
Day 8 :Our day on the Waterfalls way. (Wednesday 29th October 2014 )
Day 9 :Byron Bay Lighthouse & Dracula's (Thursday 30th October 2014 )
Day 10 :Crikey & a warm welcome in Peregian Springs. (Friday 31st October 2014 )
Day 11 :Whistle stop tour with Annette & Ken (Saturday 1st November 2014 )
Day 12 :Surf Club fry up & a ferry to Fraser Island (Sunday 2nd November 2014 )
Day 13 :Navigating Fraser Island's sophisticated motorway system. (Monday 3rd November 2014 )
Day 14 :The long & winding road (Tuesday 4th November 2014 )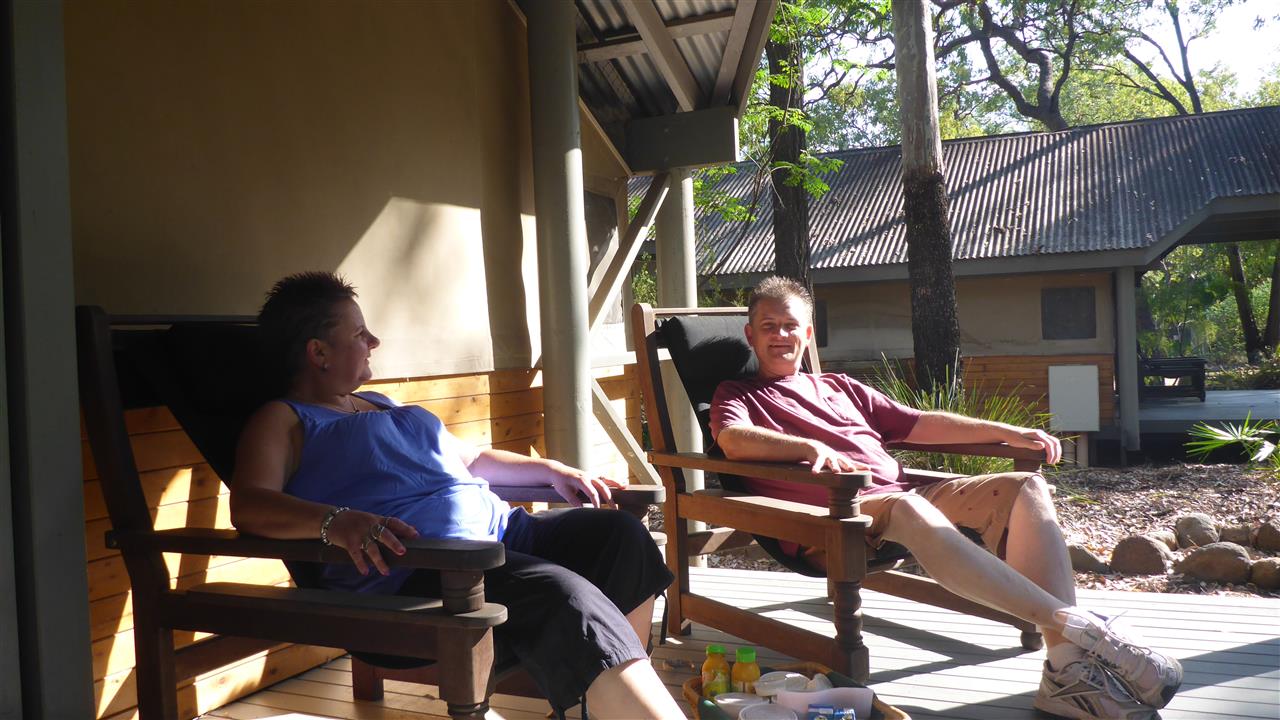 We enjoyed our balcony breakfast, while watching an amourous skippy being rebuffed by his lady love.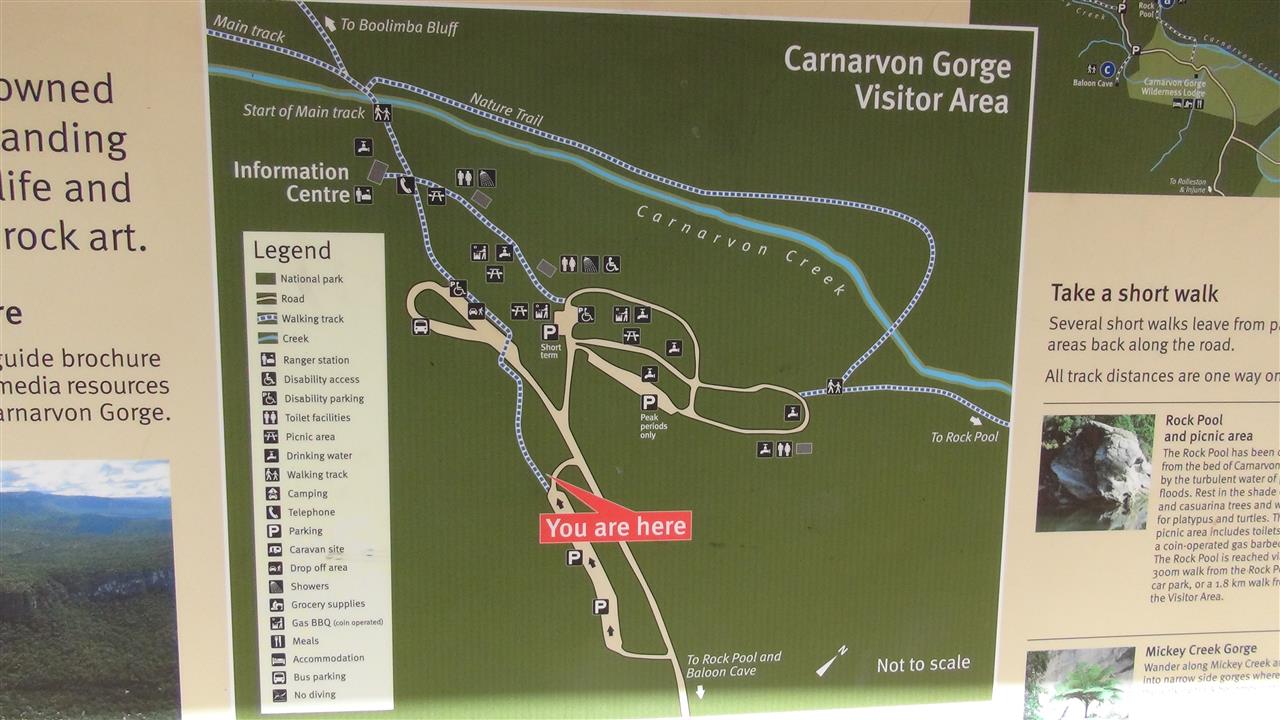 Carnarvon Gorge our destination for the day.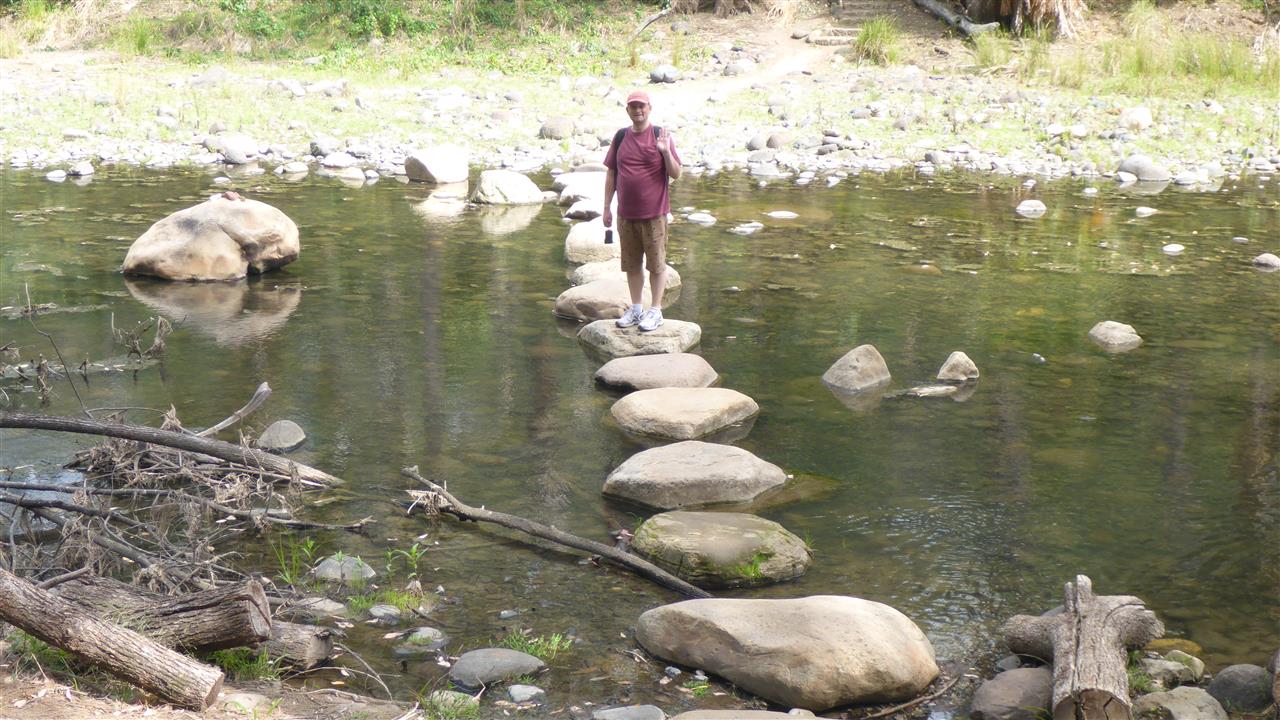 Although the water levels are woefully low, we still managed to find several sets of stepping stones to navigate.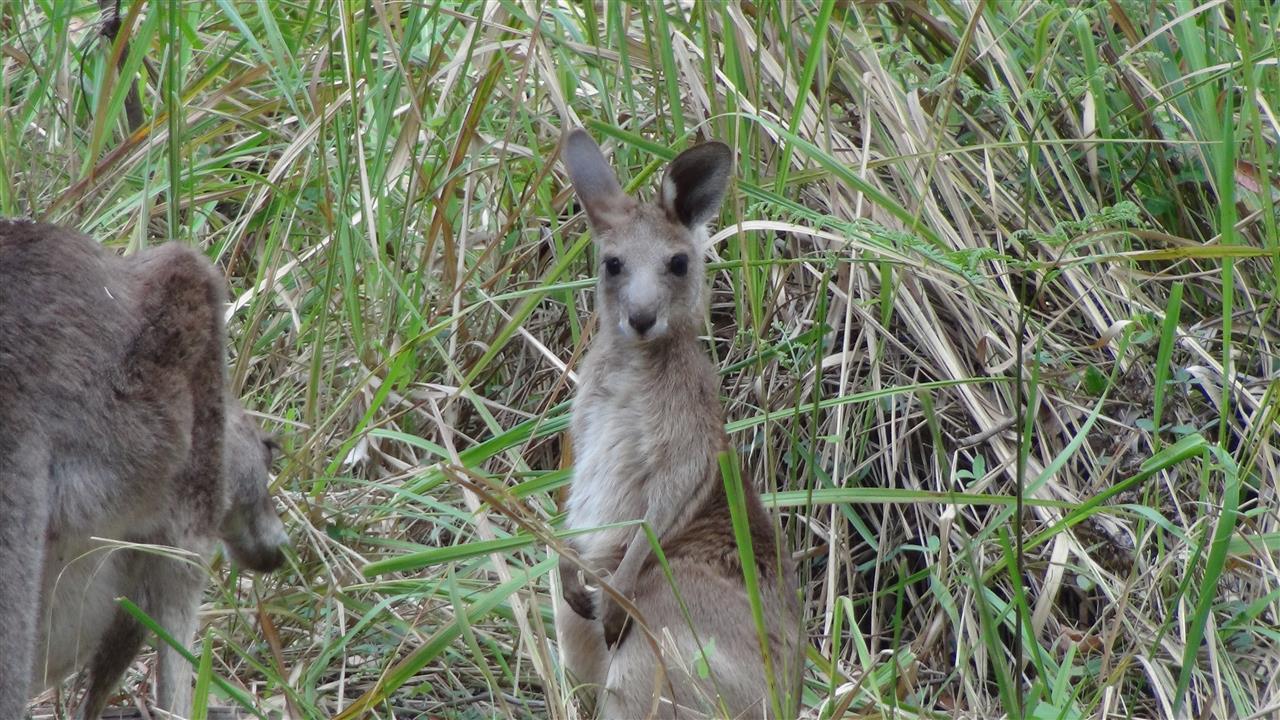 A mum & baby Kangaroo seemed unafraid of us & allowed us a great photo shoot opertunity.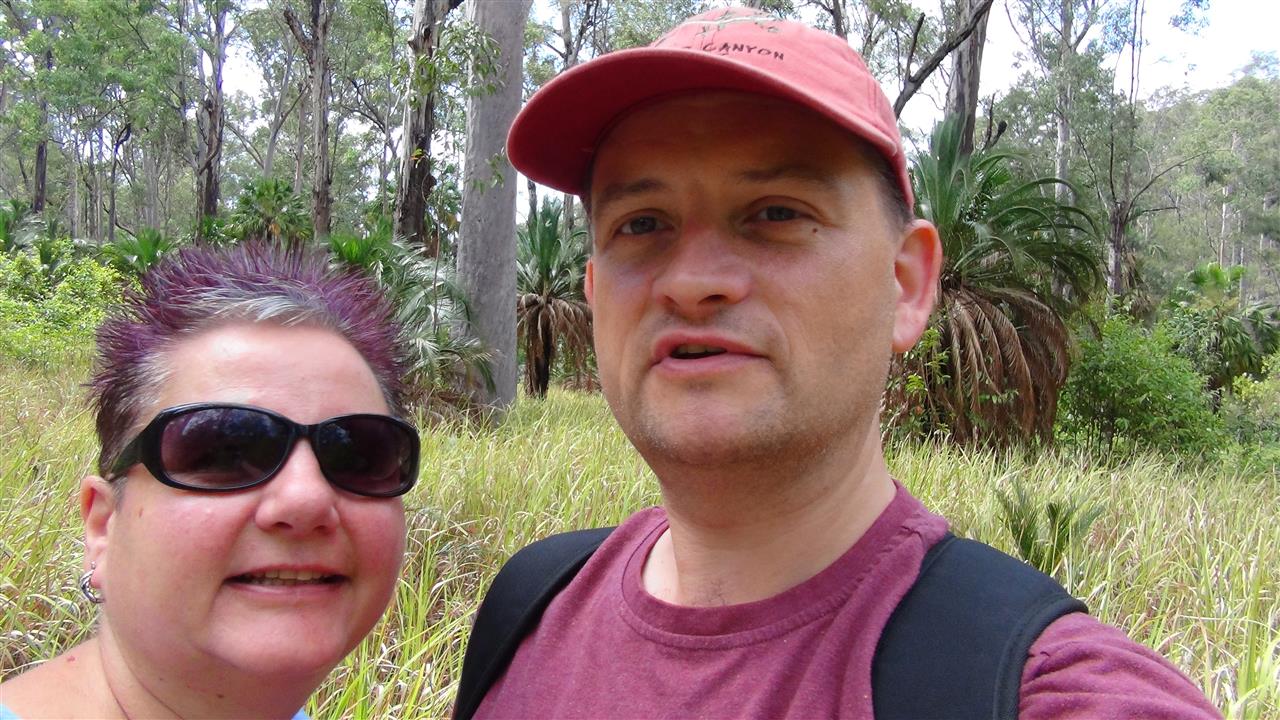 Our 8 mile walk through the ozzie landscape in Carnarvon Gorge gave us many great photo stops.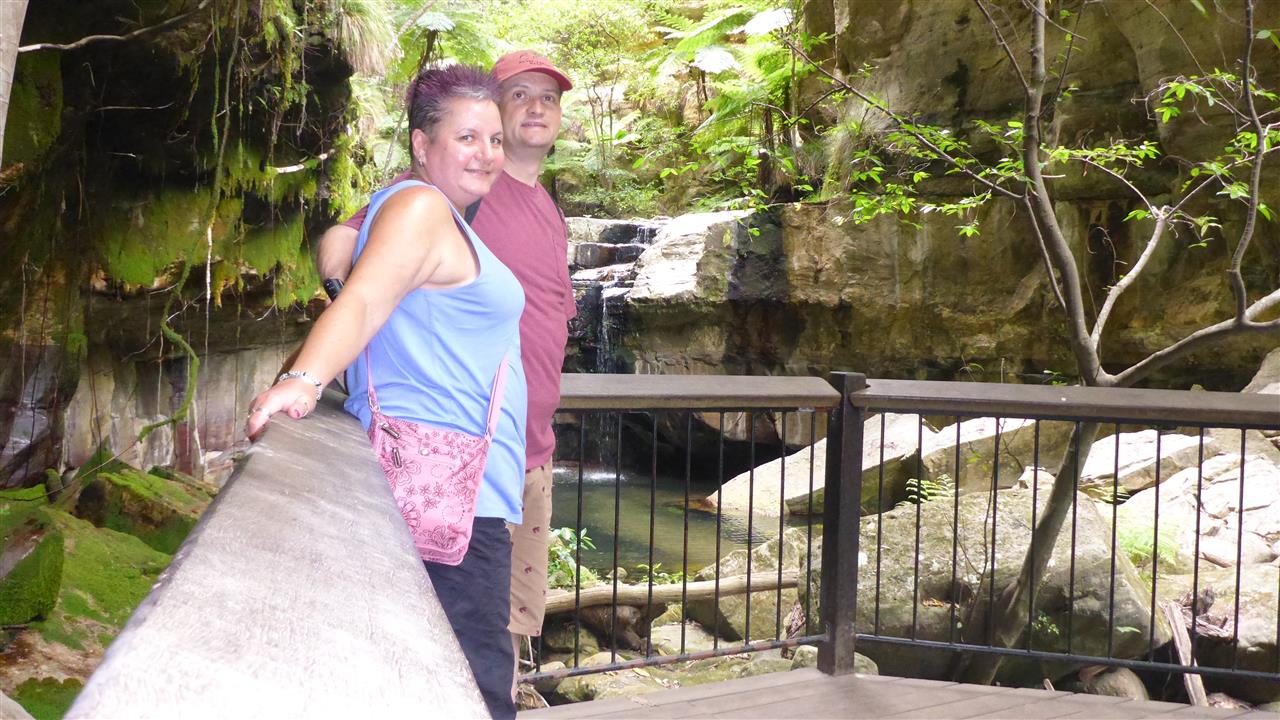 The Moss gardens, an exquisite water fall where the filtered water meets the layer of shale in the rock face resulting in a series of slow drips.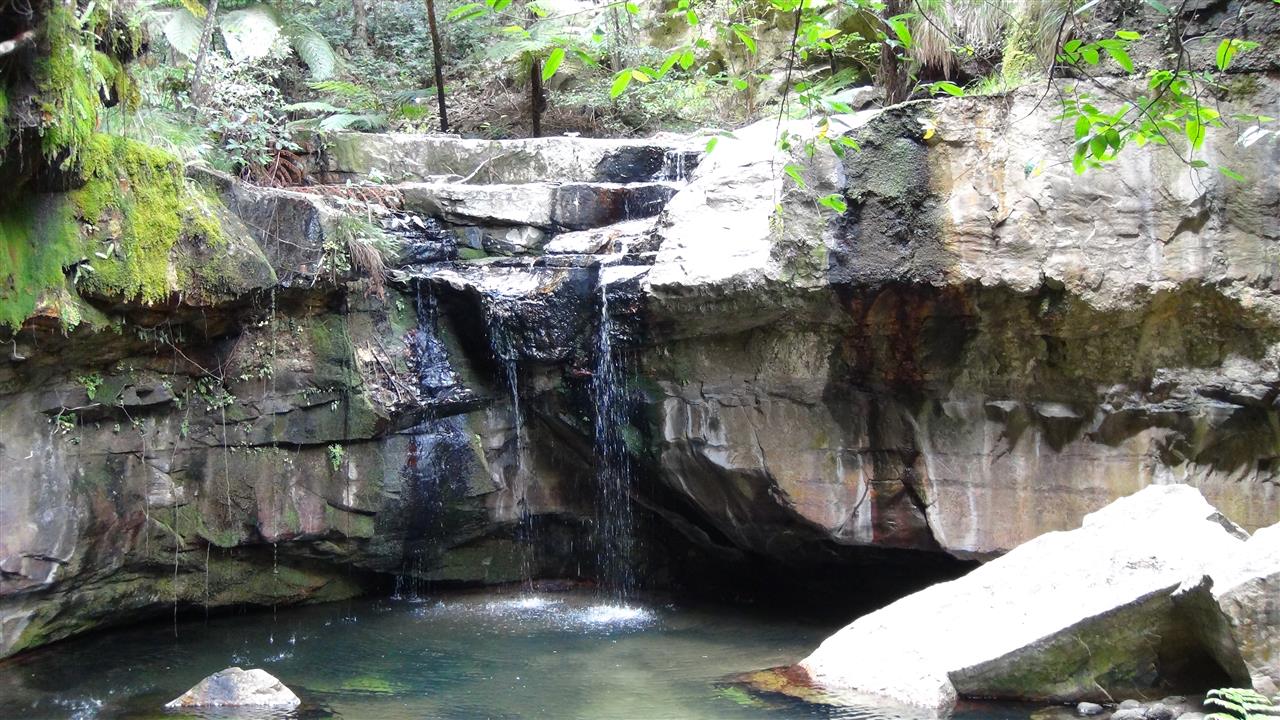 along the edge , ferns and mosses grow in bright colourful greens.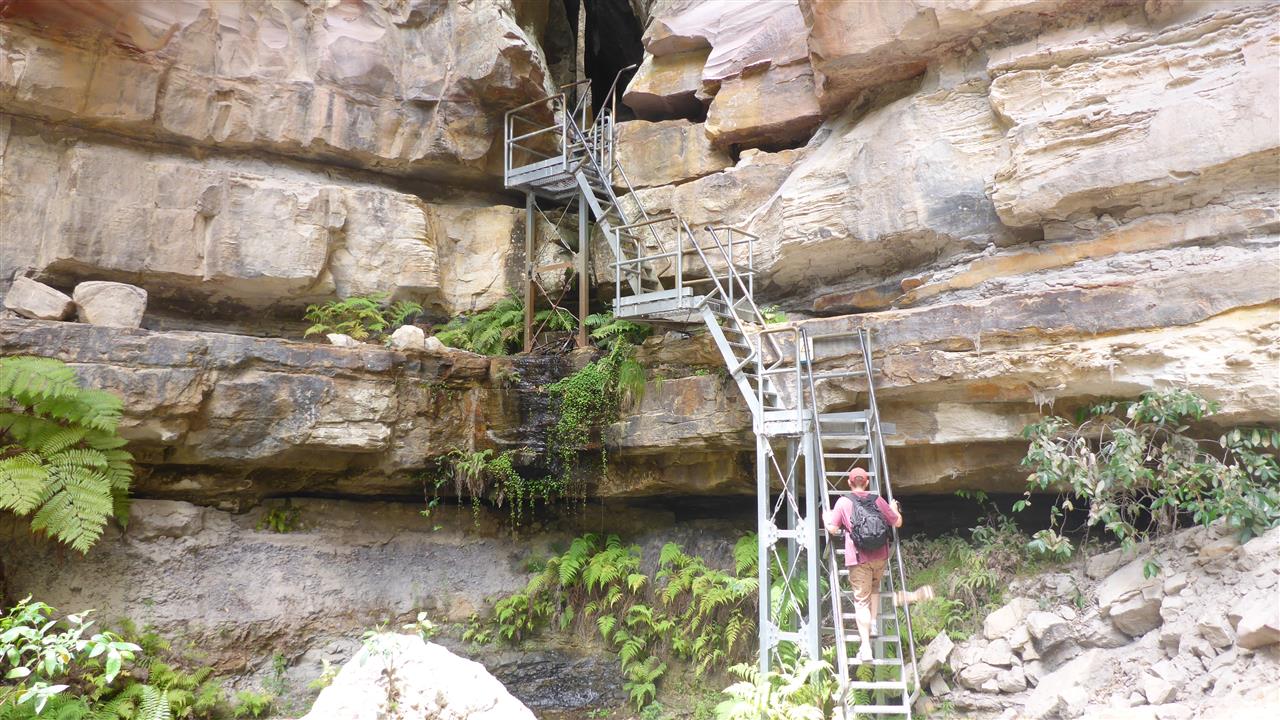 Next stop " The Amphitheatre" a 30m ladder climb to the hidden tube of rock.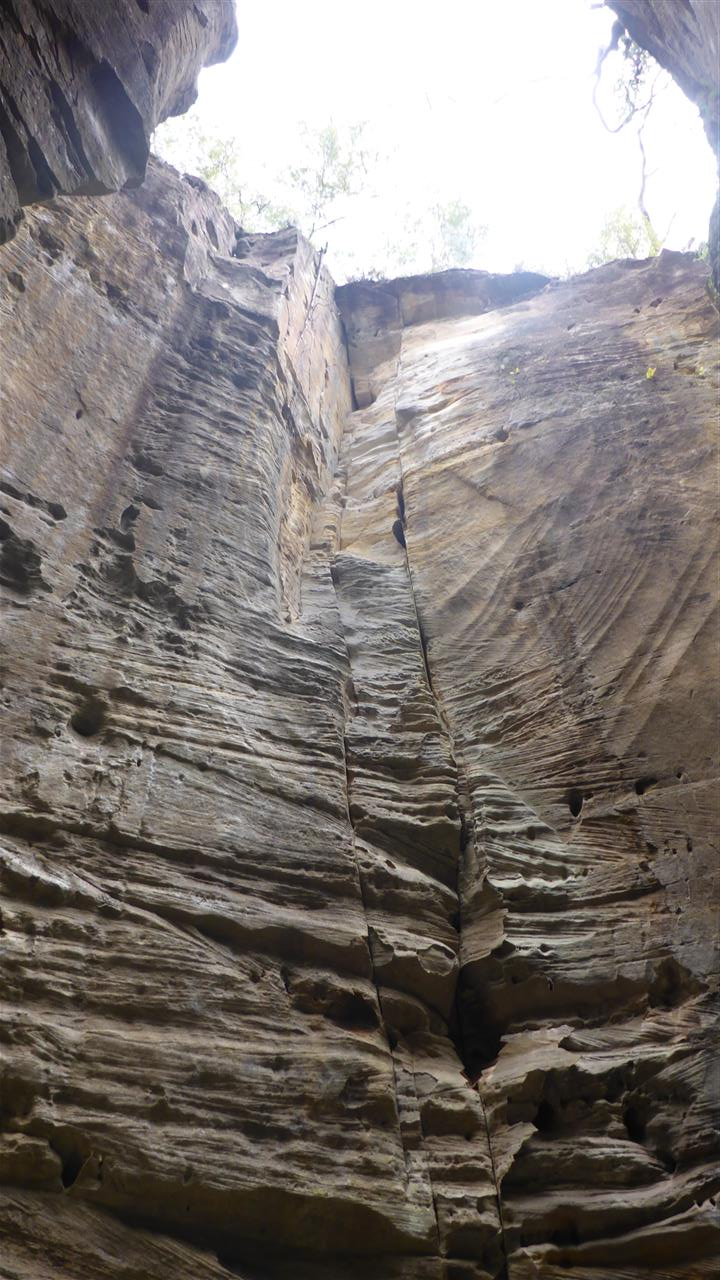 Smoothed out by years of water erosion, the amphitheatre has almost perfect acoustics..1 lucky crow took home Ians apple core to his grateful family as we sat enjoying the peacefulness.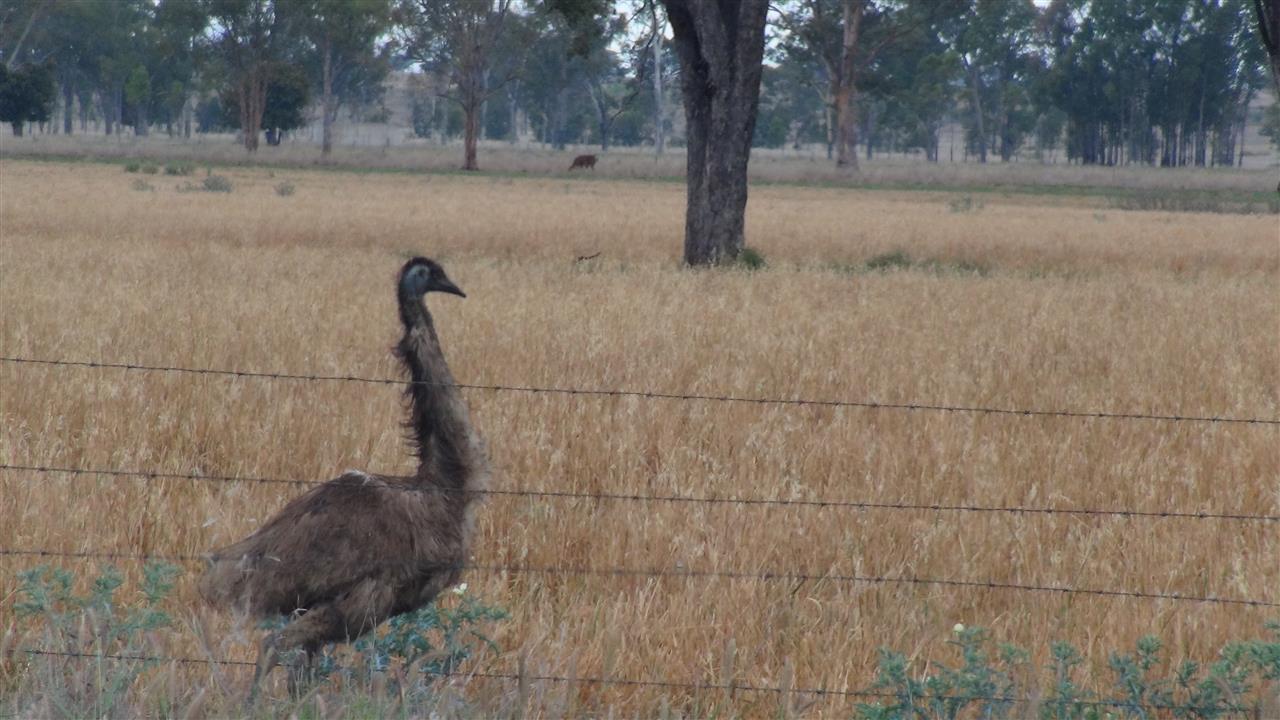 Leaving Carnarvon Gorge , we now have added a pair of frightened Emu's to our wildlife count.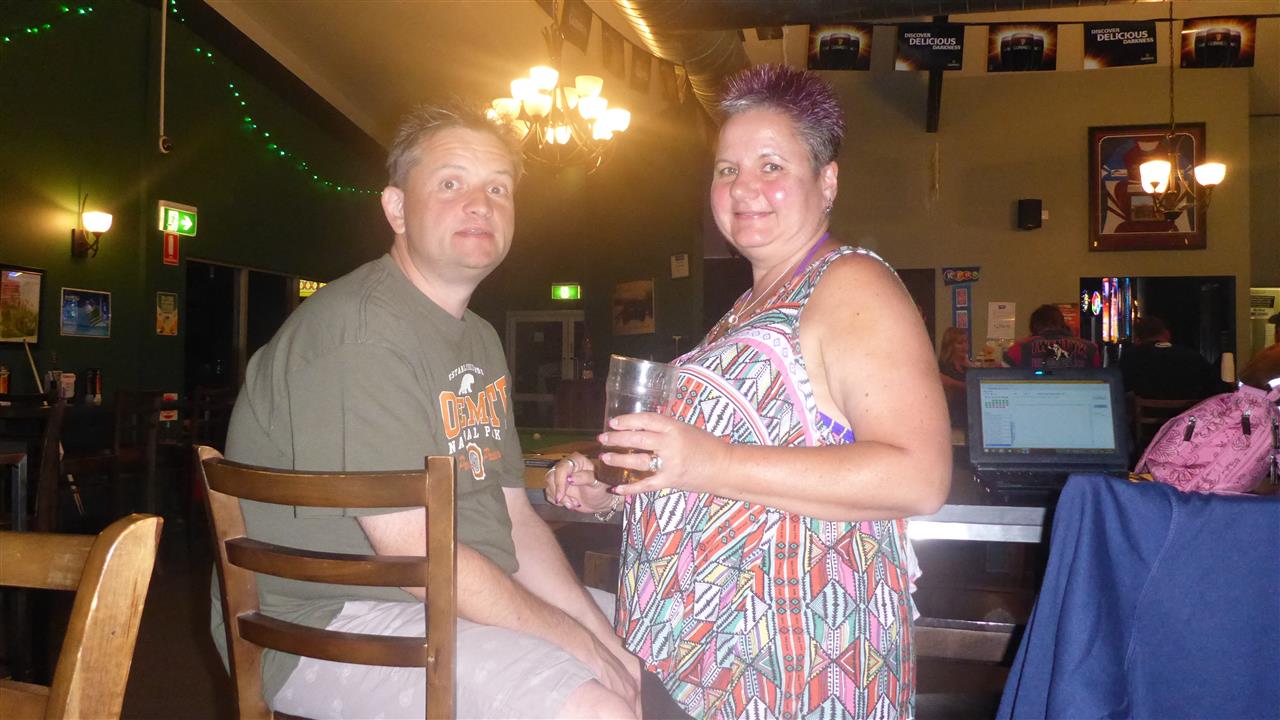 Dooleys Tavern, Motel, pole dancing club, Casino, whore house , car wash, laundry & Restaurant is our stop over point tonight.

They do a passable steak & my beef & Guiness pie was delightful.

Another early night no doubt , a drive ahead to Airlie beach is on the cards for tomorrow.

Goodnight reader xxxx
---
Day 16 :Capella to Airlie Beach via the sugar cane fields. (Thursday 6th November 2014 )
Day 17 :SV Domino day (Friday 7th November 2014 )
Day 18 :Whitsundays & The Great Barrier Reef from the air (Saturday 8th November 2014 )
Day 19 :Waterfall way day (Sunday 9th November 2014 )
Day 20 :My Boomerang won't come back (Monday 10th November 2014 )
Day 21 :Yorkies Knob & Tubing The Mulgrave River. (Tuesday 11th November 2014 )
Day 22 :A surprise concert at Sydney Opera House (Wednesday 12th November 2014 )
Day 23 :Jet boat & the revolving restaurant (Thursday 13th November 2014 )
Day 24 :Bon voyage Sydney (Friday 14th November 2014 )