Holiday Australia

Show all days on one page (a long download!)
Day 1 :Up , up and away..hopefully (Wednesday 22nd October 2014 )
Day 2 :The day that time forgot. (Thursday 23rd October 2014 )
Day 3 :Lifes a Bondi Beach! (Friday 24th October 2014 )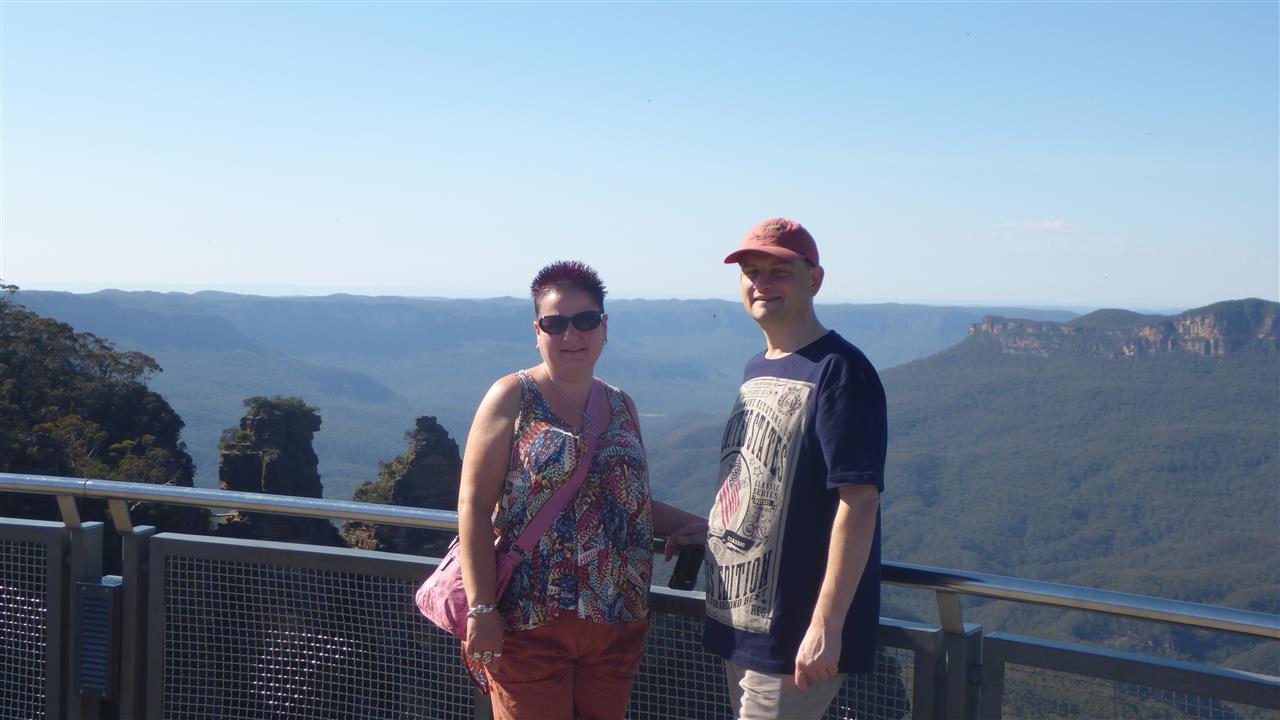 After a solid sleep we were awake bright & early, we returned to echo point where Prince William & Kate stopped to admire the same views, Ian took a path to one of the 3 Sisters rocks.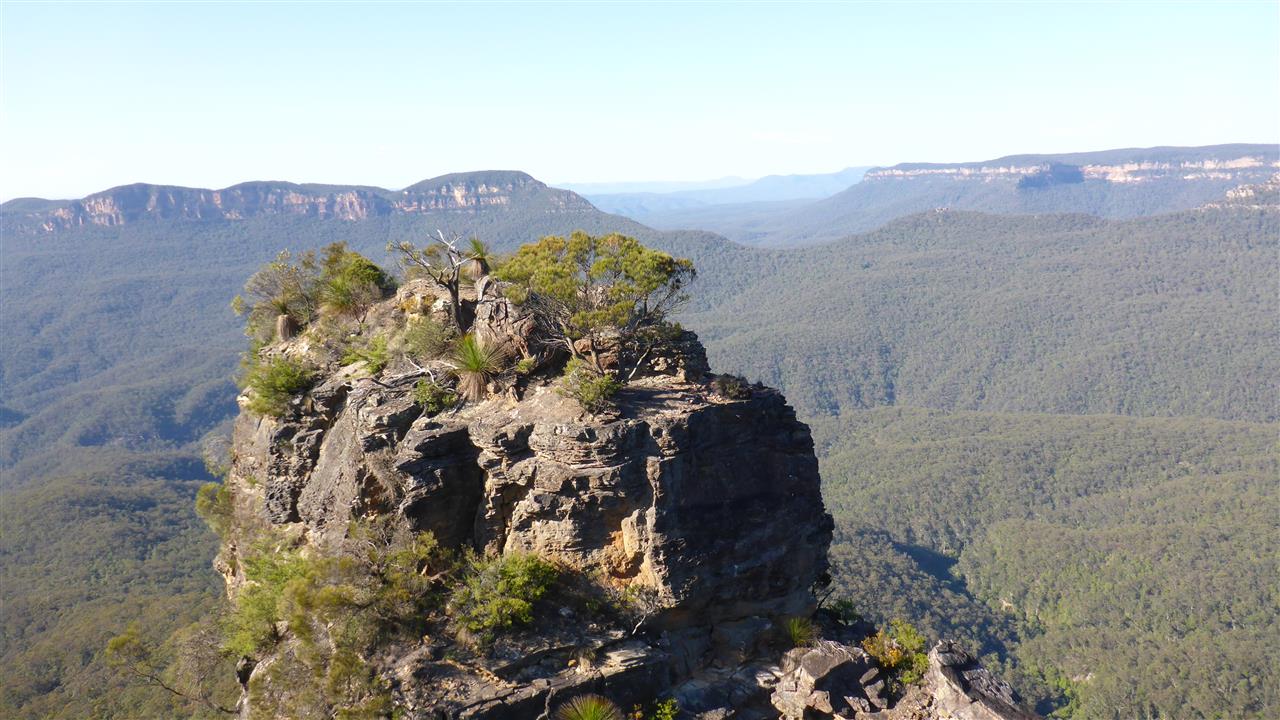 Advertised as a 1 hour return adventure, boasting over 900 steps! Not for me thank you. He returned puffing after a mere 10 minutes, having made it about 100 steep crumbling steps..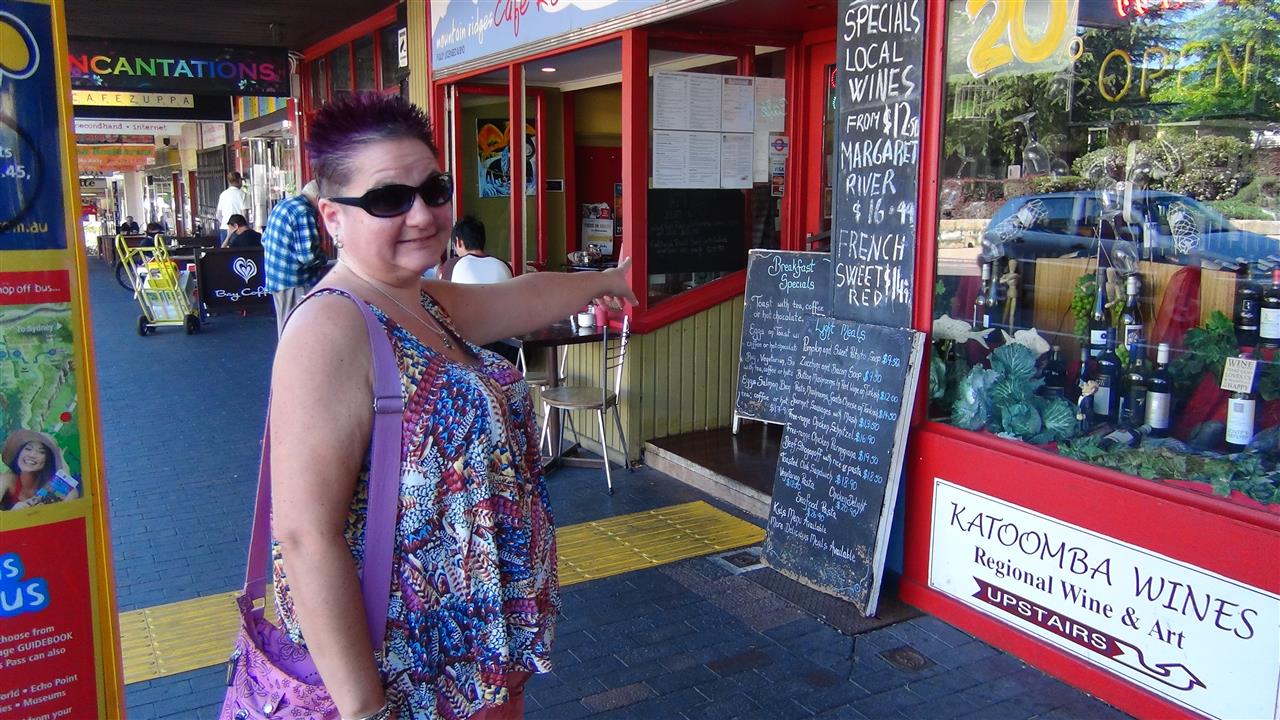 Breakfast at the Mountain Cafe on main street was delightful.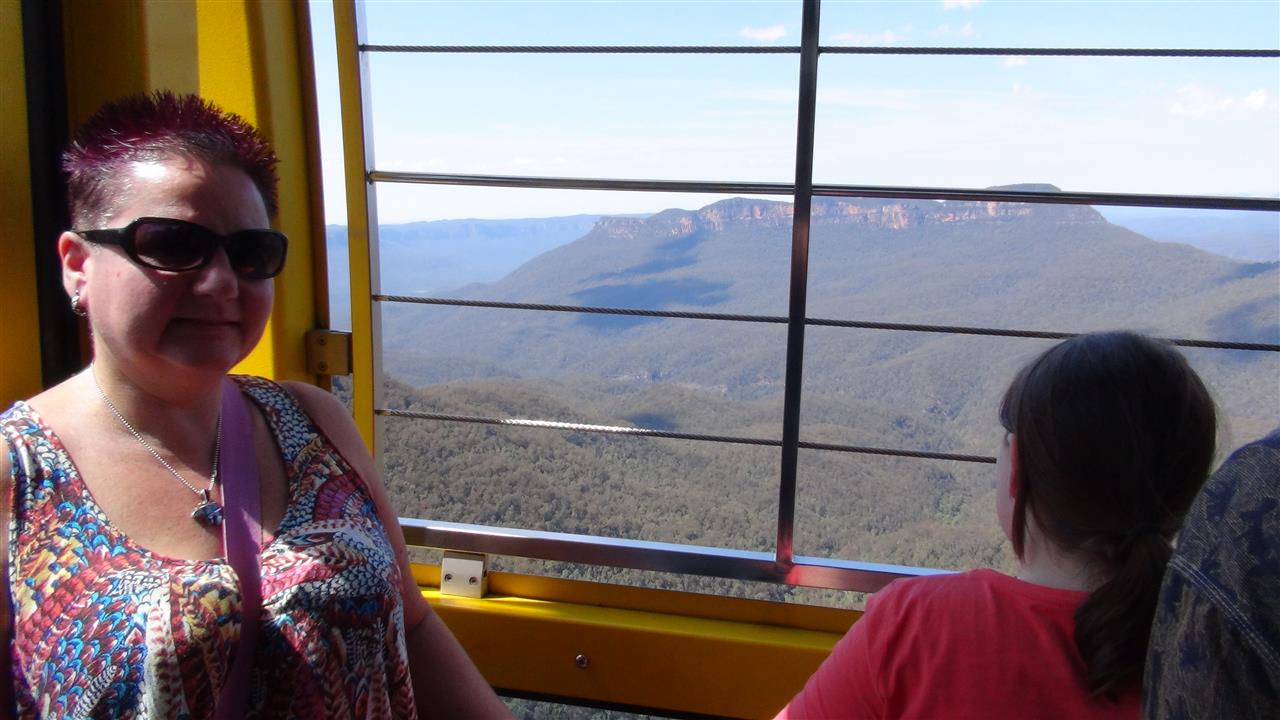 Off to "Scenic World " ( not phoenix world Hollie) Sounding more like a theme park , than a set of Tropical rain forest walks, linked together by a series of cable cars & trains.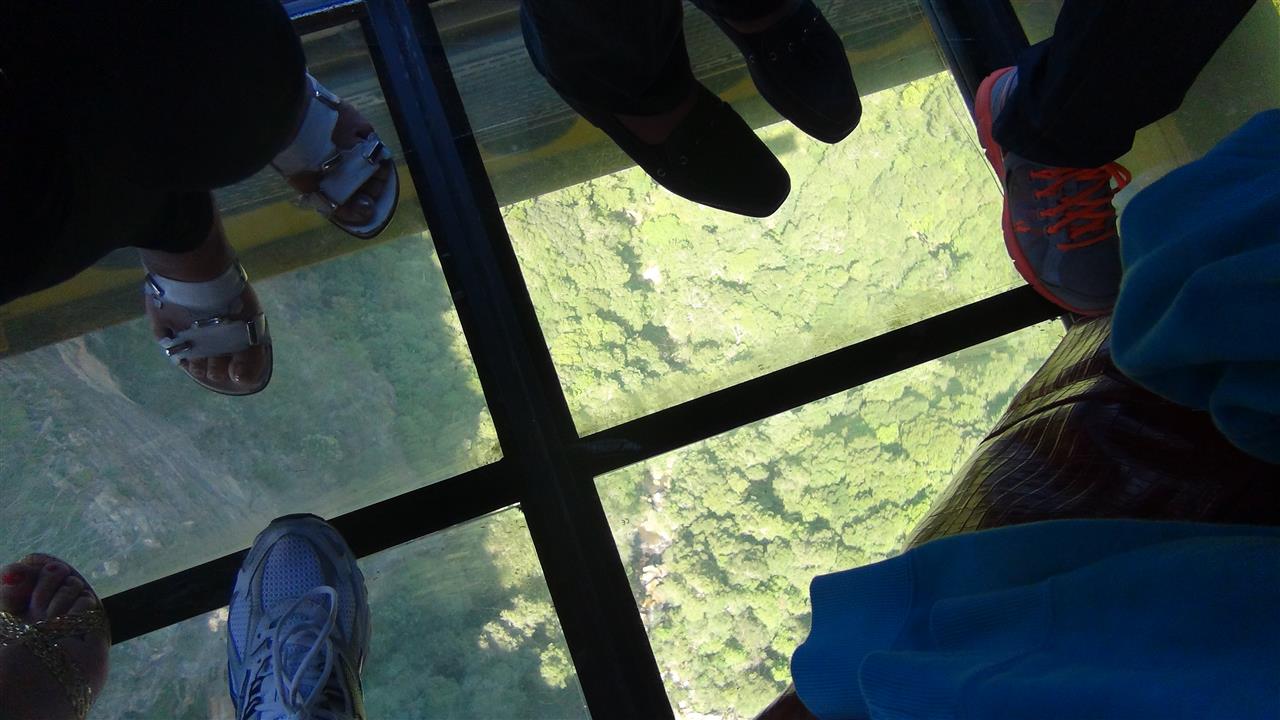 The first cable car, complete with glass floor, taking us across the gorge for a view of the 3 Sisters from the opposite side.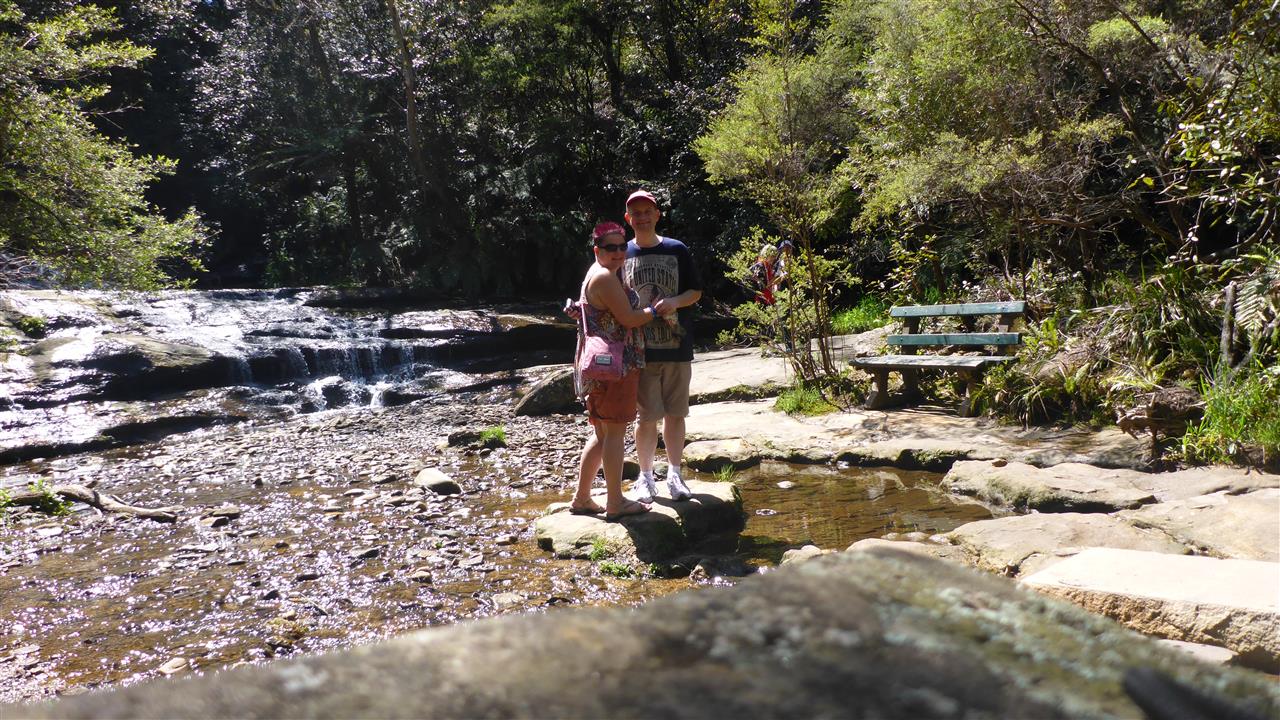 We walked to another spot dedicated to Kate & William who came to the area on their recent tour, via some pretty water falls.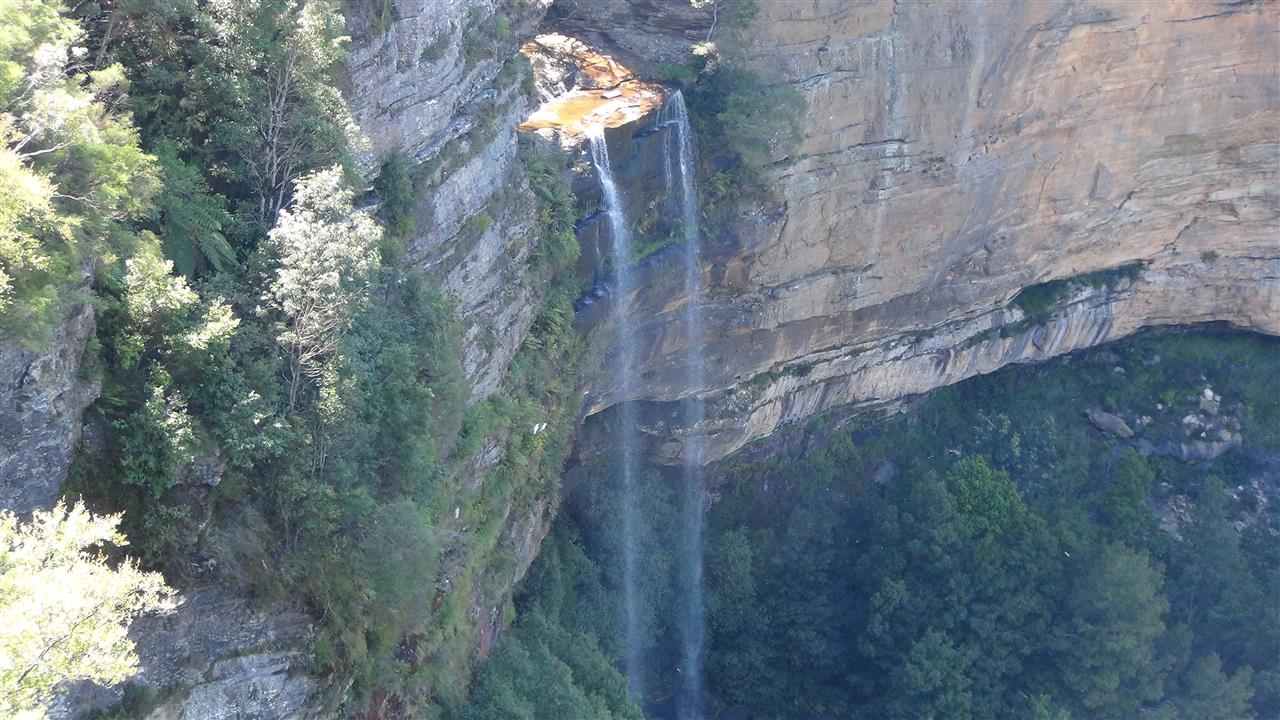 We saw the falls from every angle!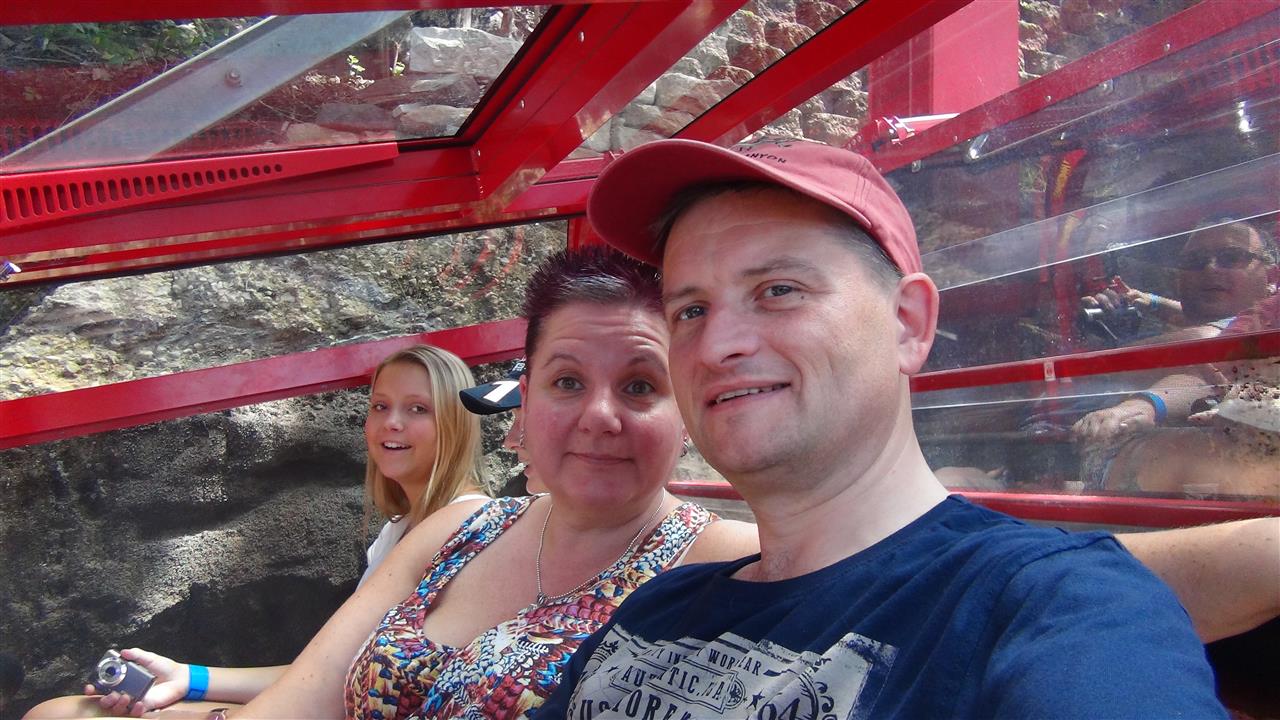 We walked round the Gorge to get the " Worlds Steepest train " Complete with adjustable seat to offer a ride which could be laid back or"cliff hanger" Which gave the impression that you were about to tumble vertically into your fellow passengers below!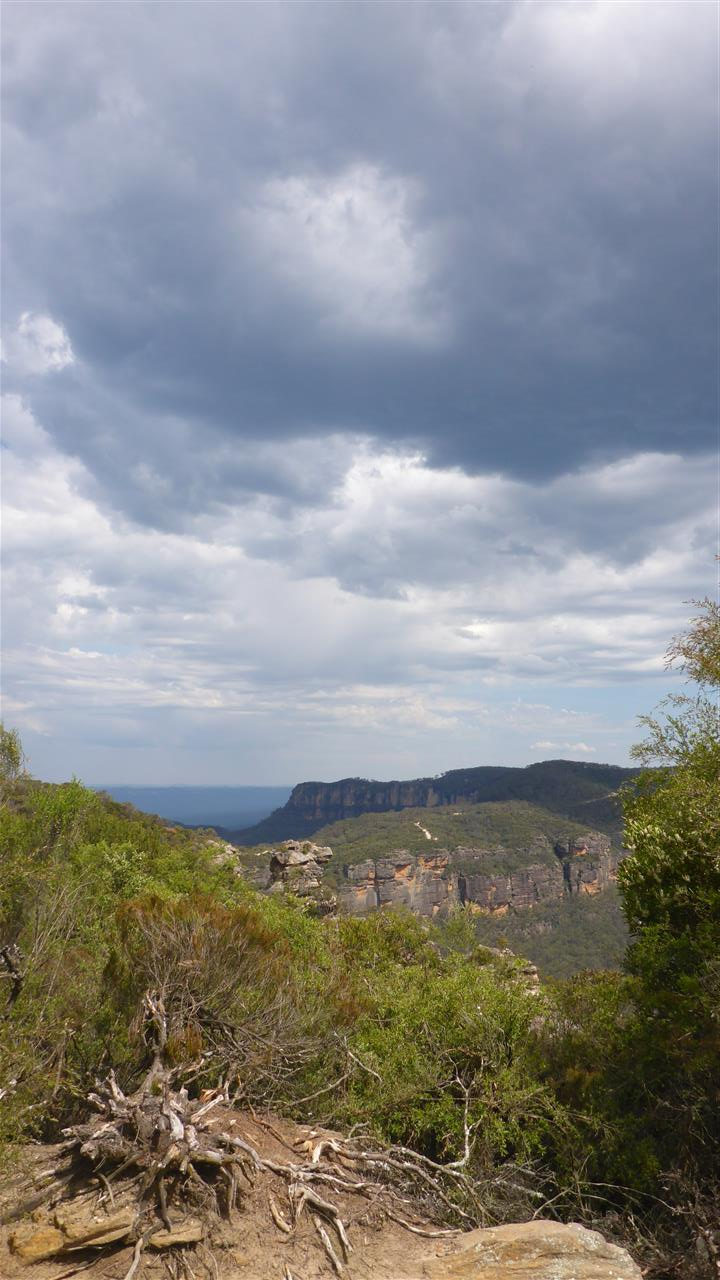 More view points & a fabulous thunder storm.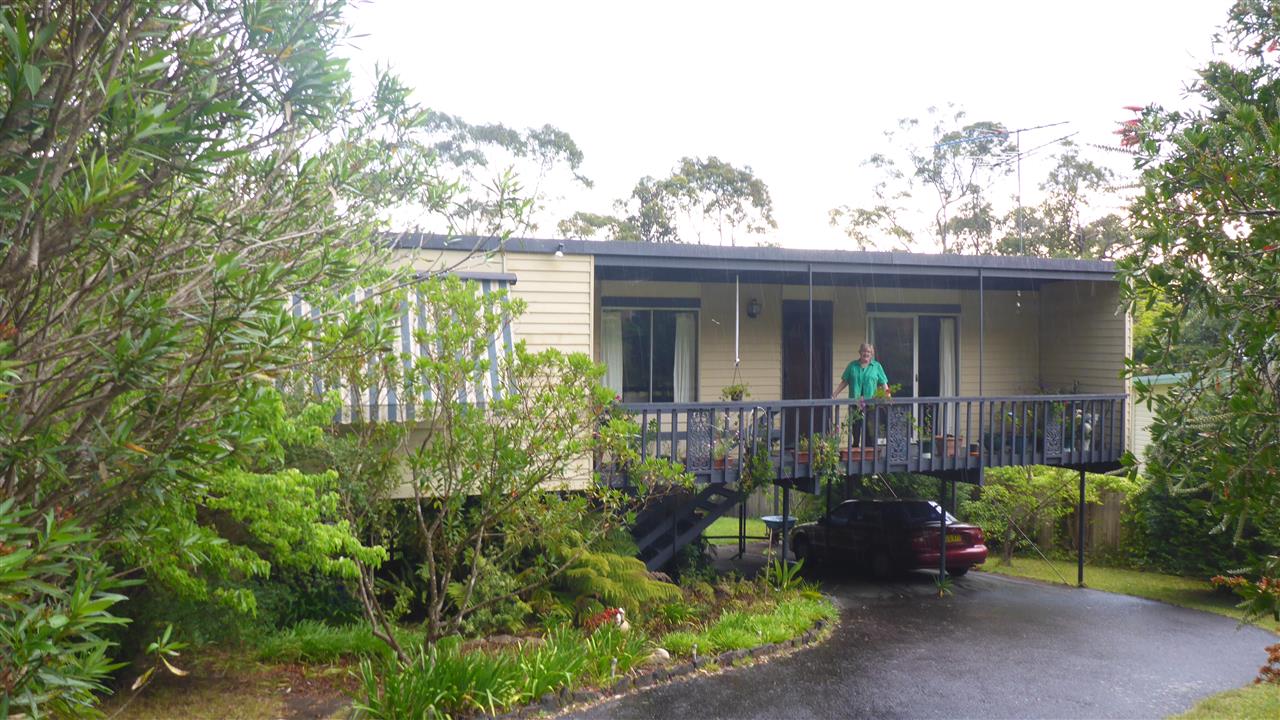 We arrived at Auntie Dee's, She & Colin gave us a tour of their cosy home.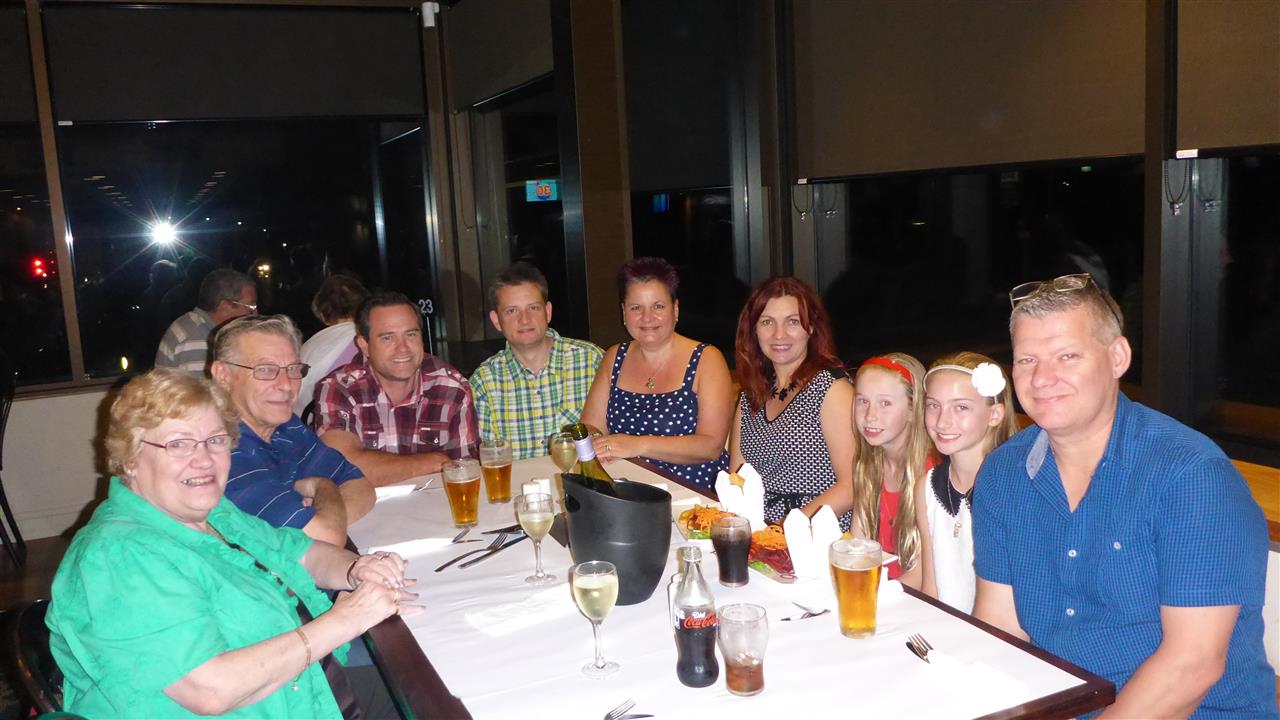 Dinner at The Springwood Sports Club with a selection of their great & welcoming family.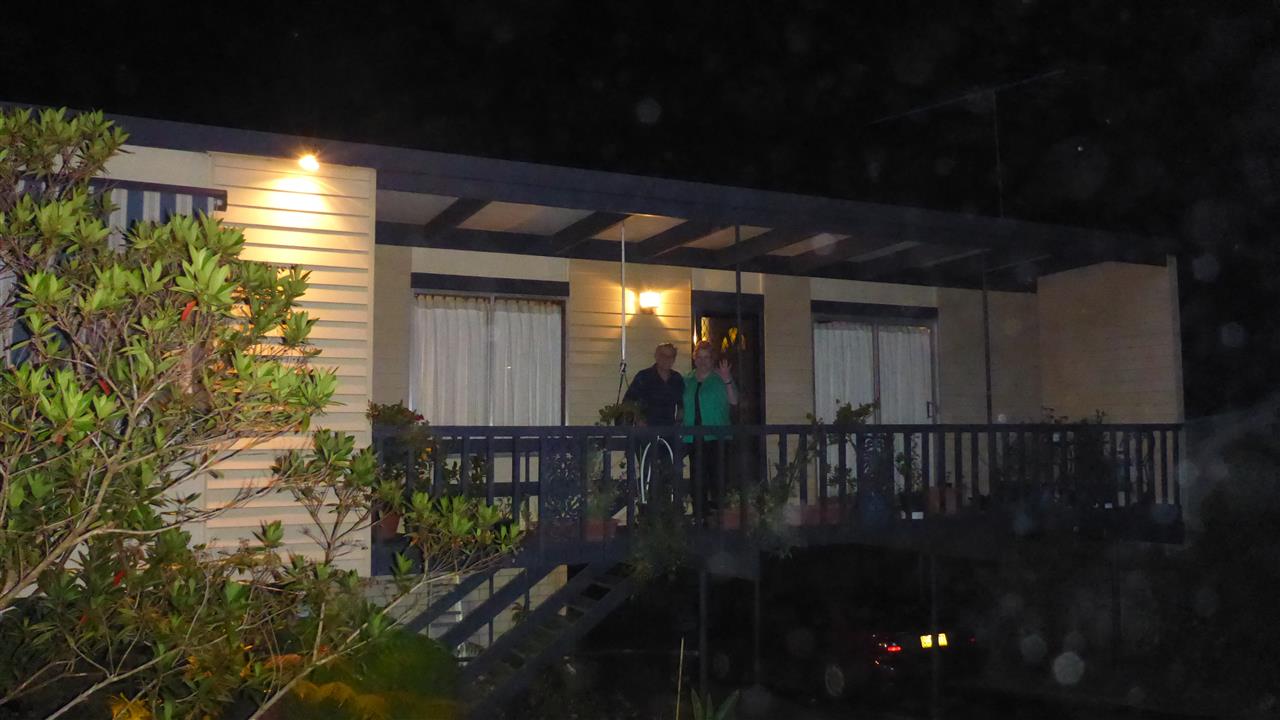 After a smashing meal & a good catch up, we waved goodbye to Colin & Delia, With promises to see them & their children next time they come to England.

After another packed day , we are ready for our beds..

Goodnight all xxxx
---
Day 5 :Katoomba to Morpeth via pie country. (Sunday 26th October 2014 )
Day 6 :Skippies in the ( Lighthouse ) Garden.. (Monday 27th October 2014 )
Day 7 :A Carpet Python, Jellyfish , a Shark & Some Horse Flies. (Tuesday 28th October 2014 )
Day 8 :Our day on the Waterfalls way. (Wednesday 29th October 2014 )
Day 9 :Byron Bay Lighthouse & Dracula's (Thursday 30th October 2014 )
Day 10 :Crikey & a warm welcome in Peregian Springs. (Friday 31st October 2014 )
Day 11 :Whistle stop tour with Annette & Ken (Saturday 1st November 2014 )
Day 12 :Surf Club fry up & a ferry to Fraser Island (Sunday 2nd November 2014 )
Day 13 :Navigating Fraser Island's sophisticated motorway system. (Monday 3rd November 2014 )
Day 14 :The long & winding road (Tuesday 4th November 2014 )
Day 15 :Throw another shrimp on the bonfire , Guy Fawkes (Wednesday 5th November 2014 )
Day 16 :Capella to Airlie Beach via the sugar cane fields. (Thursday 6th November 2014 )
Day 17 :SV Domino day (Friday 7th November 2014 )
Day 18 :Whitsundays & The Great Barrier Reef from the air (Saturday 8th November 2014 )
Day 19 :Waterfall way day (Sunday 9th November 2014 )
Day 20 :My Boomerang won't come back (Monday 10th November 2014 )
Day 21 :Yorkies Knob & Tubing The Mulgrave River. (Tuesday 11th November 2014 )
Day 22 :A surprise concert at Sydney Opera House (Wednesday 12th November 2014 )
Day 23 :Jet boat & the revolving restaurant (Thursday 13th November 2014 )
Day 24 :Bon voyage Sydney (Friday 14th November 2014 )