Holiday Australia

Show all days on one page (a long download!)
Day 1 :Up , up and away..hopefully (Wednesday 22nd October 2014 )
Day 2 :The day that time forgot. (Thursday 23rd October 2014 )
Day 3 :Lifes a Bondi Beach! (Friday 24th October 2014 )
Day 4 :Tea with Auntie Dee. (Saturday 25th October 2014 )
Day 5 :Katoomba to Morpeth via pie country. (Sunday 26th October 2014 )
Day 6 :Skippies in the ( Lighthouse ) Garden.. (Monday 27th October 2014 )
Day 7 :A Carpet Python, Jellyfish , a Shark & Some Horse Flies. (Tuesday 28th October 2014 )
Day 8 :Our day on the Waterfalls way. (Wednesday 29th October 2014 )
Day 9 :Byron Bay Lighthouse & Dracula's (Thursday 30th October 2014 )
Day 10 :Crikey & a warm welcome in Peregian Springs. (Friday 31st October 2014 )
Day 11 :Whistle stop tour with Annette & Ken (Saturday 1st November 2014 )
Day 12 :Surf Club fry up & a ferry to Fraser Island (Sunday 2nd November 2014 )
Day 13 :Navigating Fraser Island's sophisticated motorway system. (Monday 3rd November 2014 )
Day 14 :The long & winding road (Tuesday 4th November 2014 )
Day 15 :Throw another shrimp on the bonfire , Guy Fawkes (Wednesday 5th November 2014 )
Day 16 :Capella to Airlie Beach via the sugar cane fields. (Thursday 6th November 2014 )
Day 17 :SV Domino day (Friday 7th November 2014 )
Day 18 :Whitsundays & The Great Barrier Reef from the air (Saturday 8th November 2014 )
Day 19 :Waterfall way day (Sunday 9th November 2014 )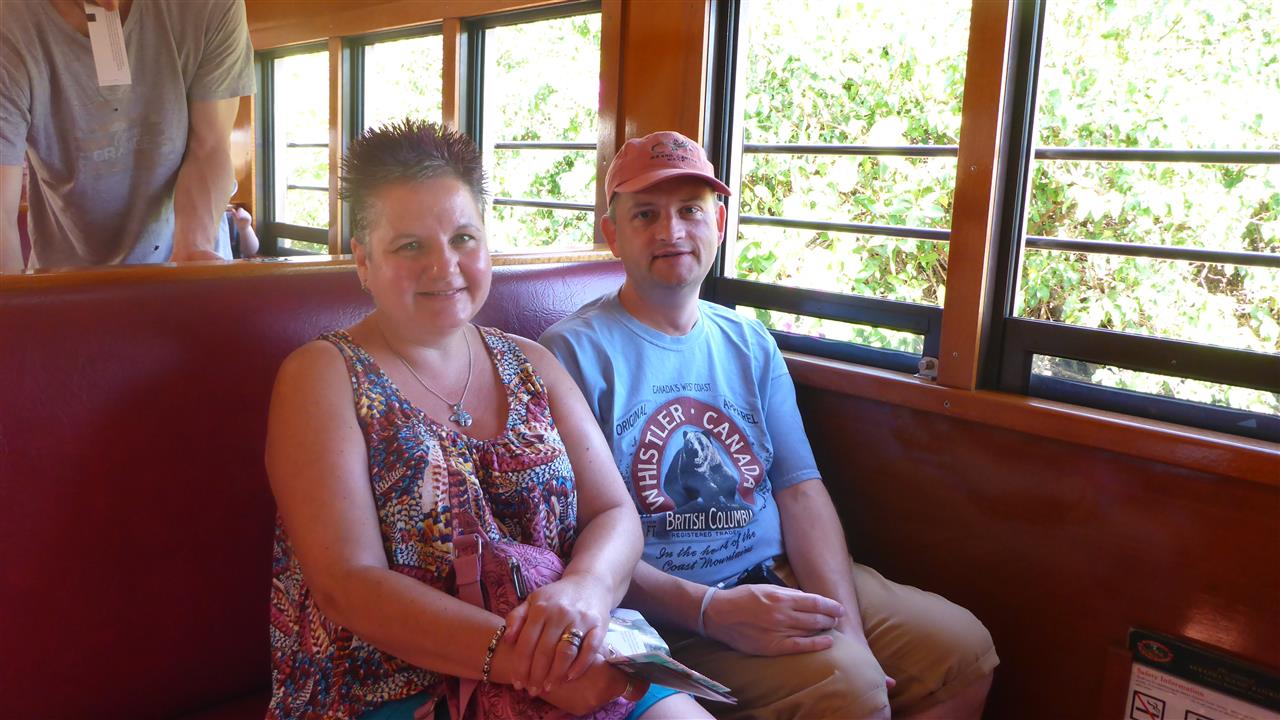 Our day began at Freshwater Station where we caught the scenic railway to Karunda. The train will climb 1 metre in every 50 metres we travel, karunda being a hilltop village.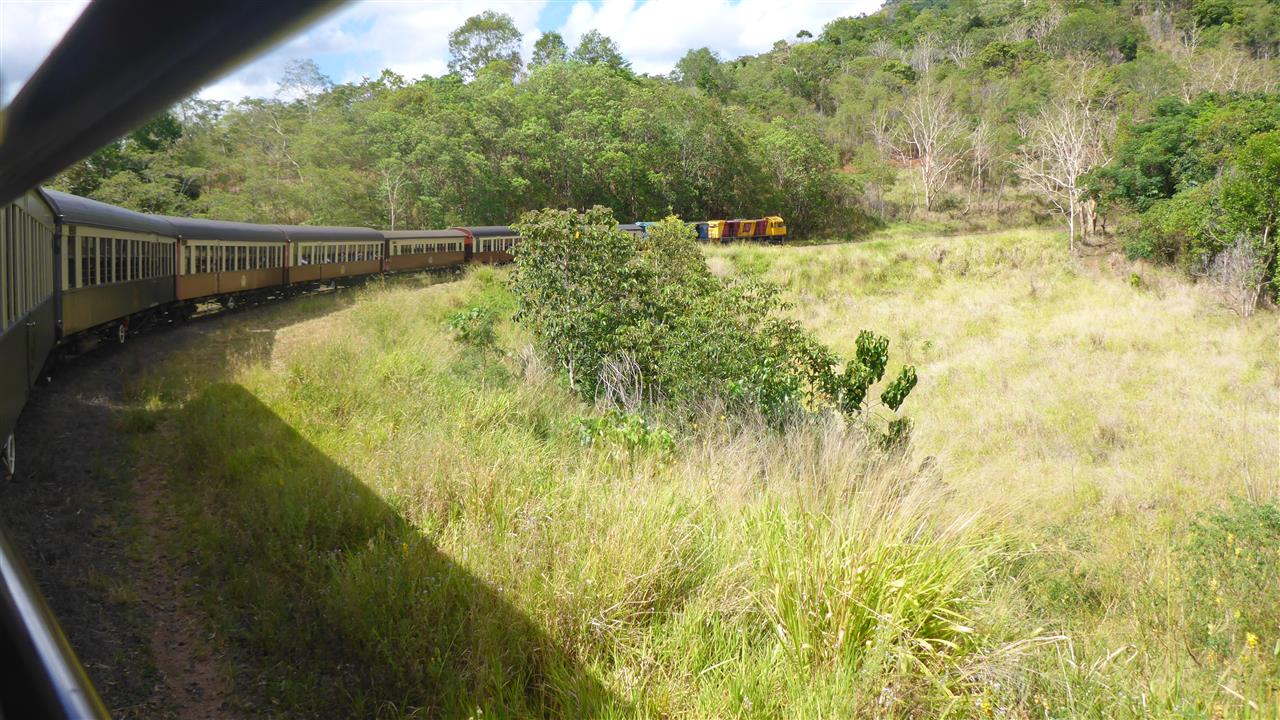 The Pioneering railway , originally built to get supplies to the the mines in the north, was built over 100 yrs ago by up to 1500 men at a time.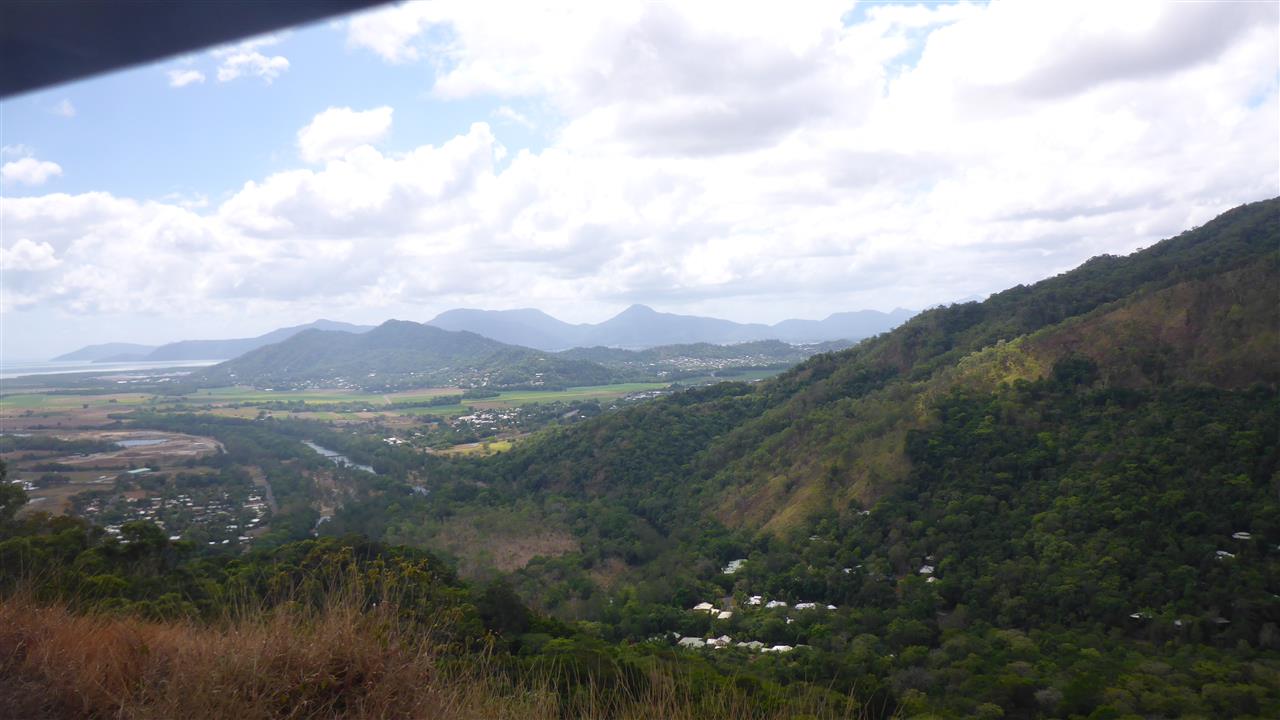 With 36 recorded fatalities, The workers chipped through the rock with only hand tools, constructing 55 tunnels and numerous cut in's along the way..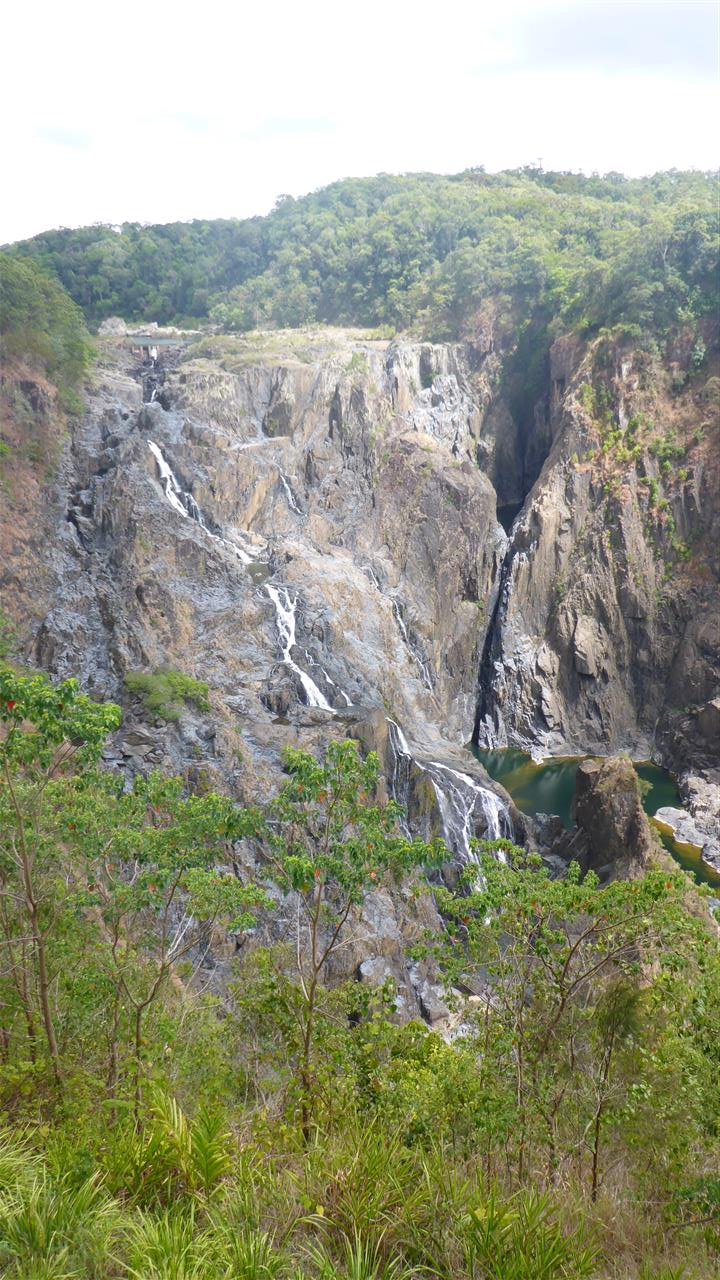 We saw the spectacular Barren Falls.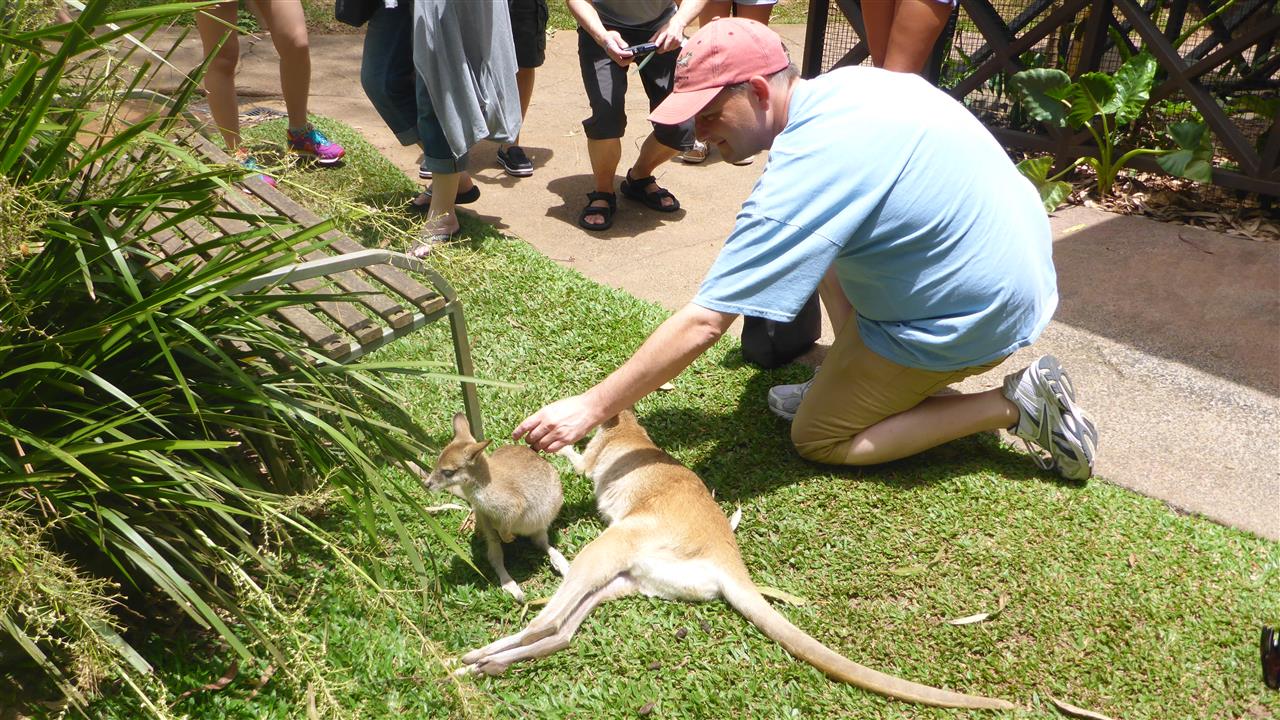 We arrived at Rainforestation . A zoo come Aboriginal cultural centre. Ian "Steve Irwin " Veck wrestles another ferocious beast ..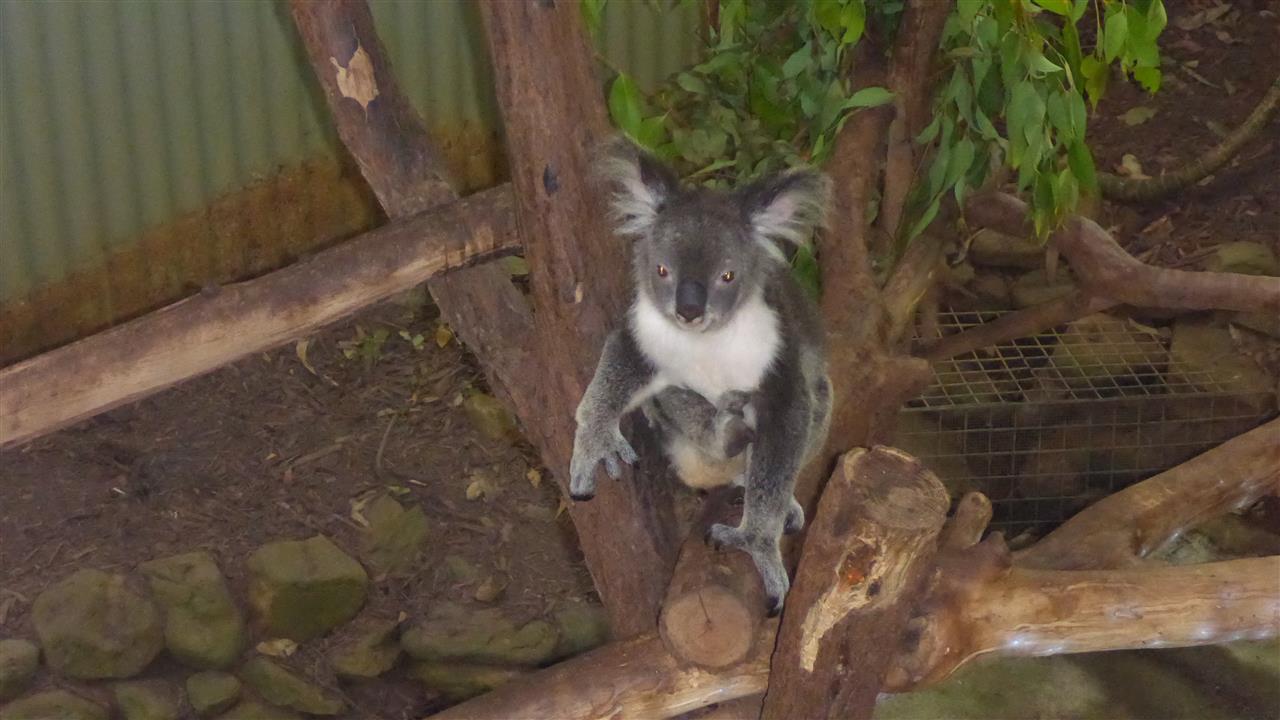 This cheeky little chap woke up just long enough for his photo call.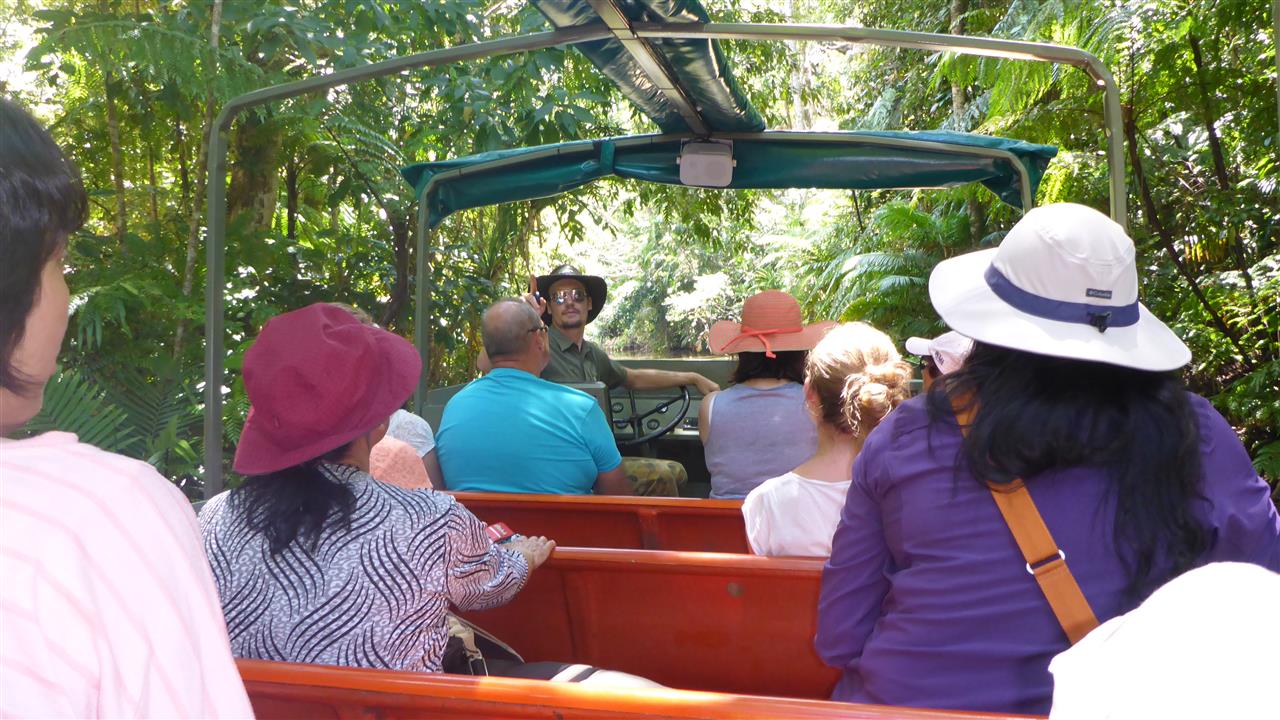 Next stop the Duck tour, Our guide ,"Alrighty" Luke ..Entertained us with his vast knowledge of the 10 plants, conveniently planted enroute.
Including these beautiful tree fearns, known to be a favorite food of the dinosaurs.
We continued to a pond where Luke demonstrated the versitility of his WW2 US military duck, gliding effortlessly through the 18 inches of muddy water , in boat mode.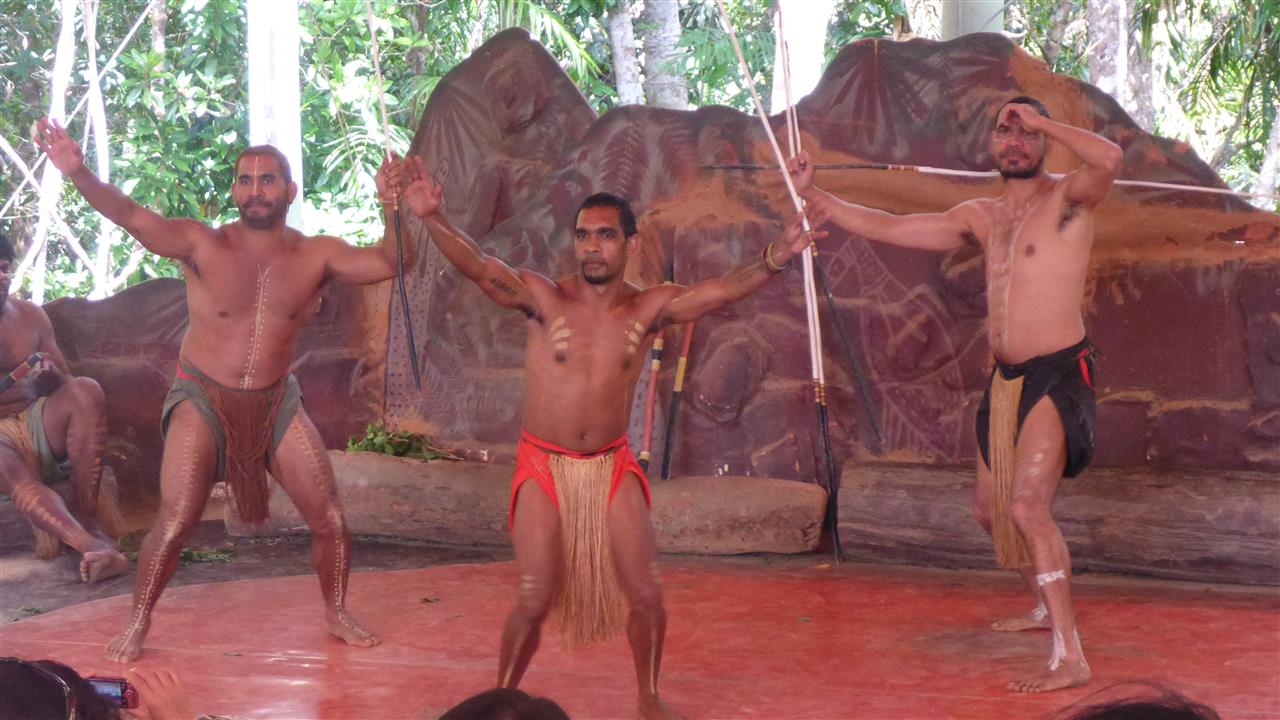 Now something for the ladies..Our Aborigine friends demonstrated their fearsome dance moves , with much leg shaking, wearing nothing more than a small pillowcase.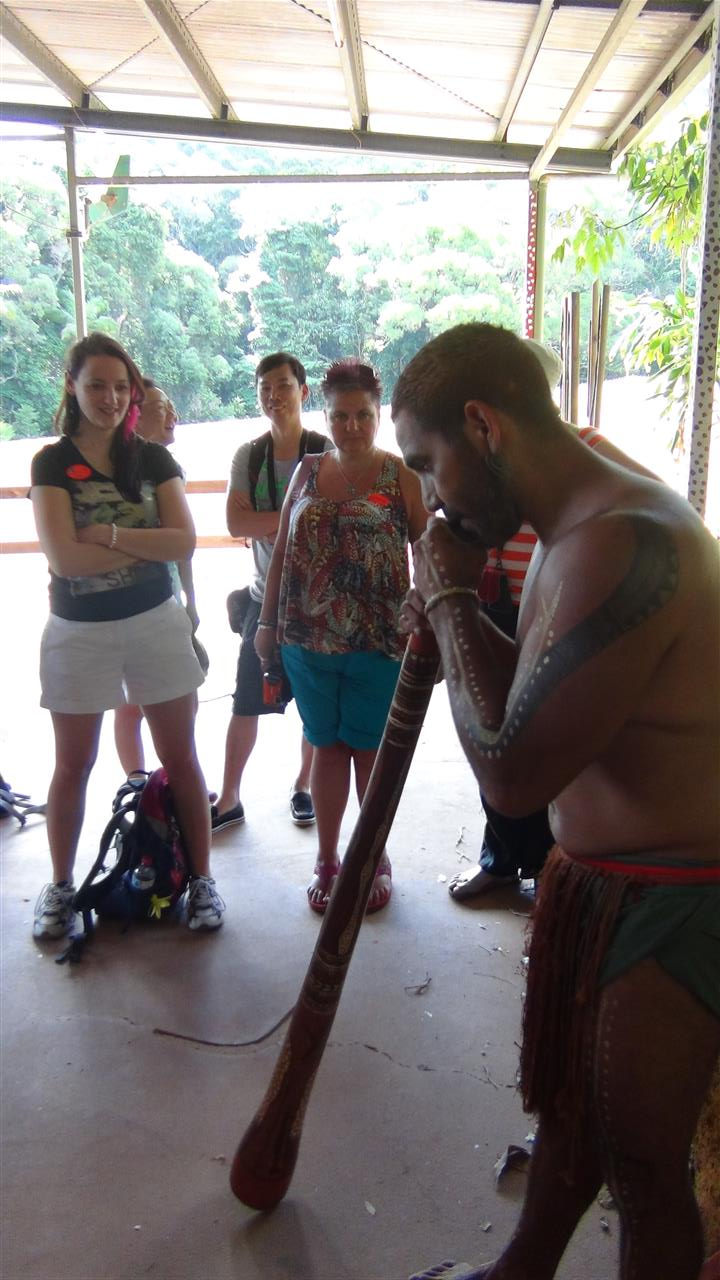 Then to the cultural centre where we were invited to throw a boomerang, I videoed Ian's effort, . Suffice to say the Auzzie wildlife will be in no danger from hunter Ian.
One of the nice semi naked fellas , demonstrated his large Digeree doo.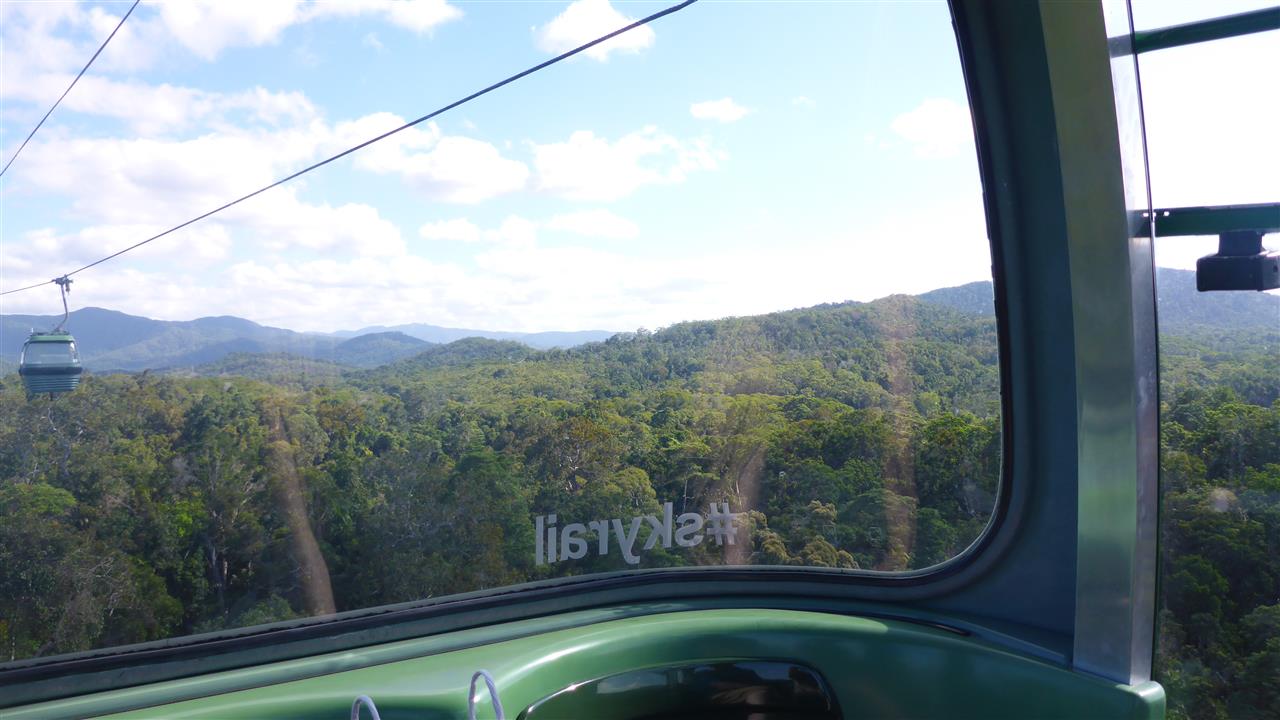 Final stop Sky rail, a 40 minute scenic ride back down to ground level.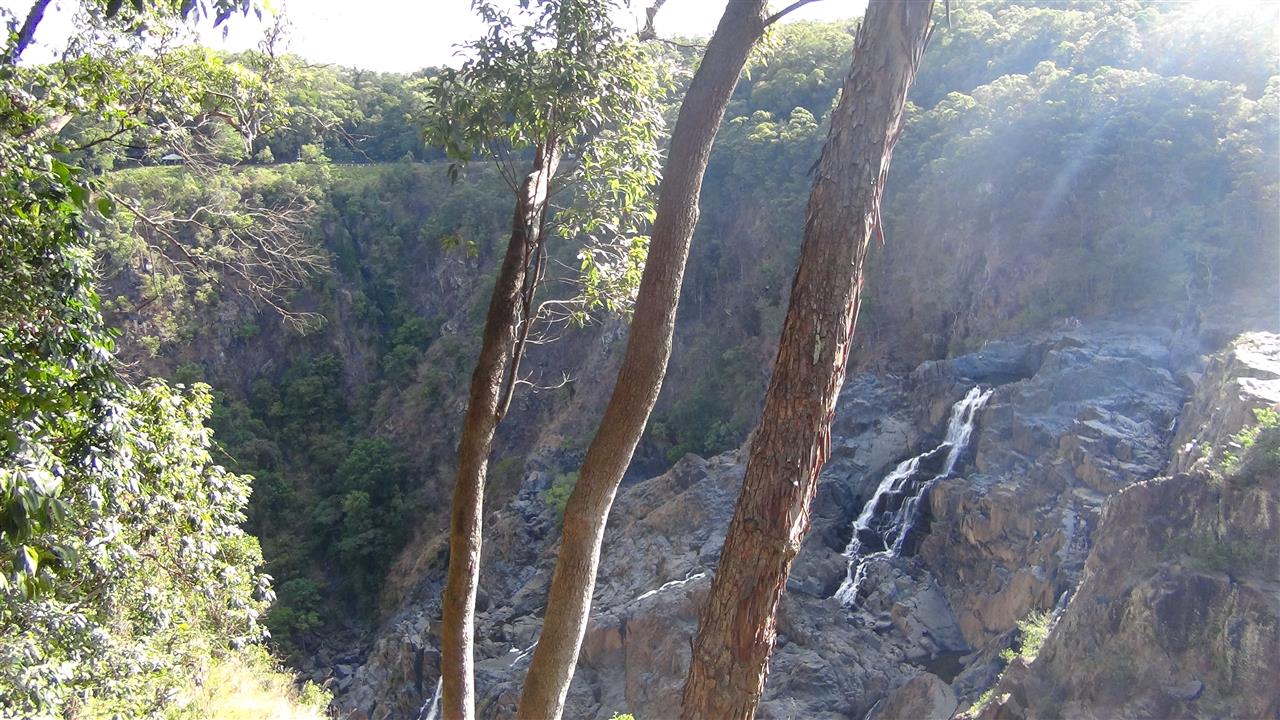 And a chance to view Barren Falls from the other side of the gorge, during 1 of our 2 stops on the way down on the massive cable car system.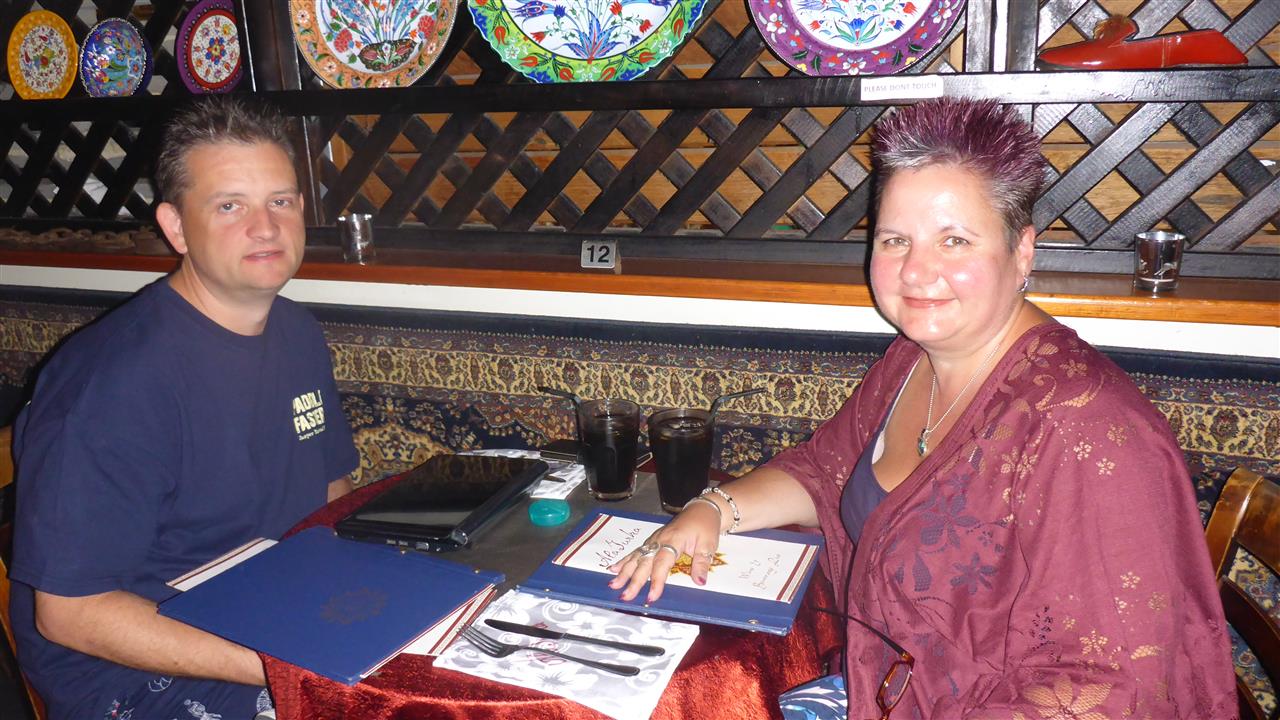 Dinner tonight was of the Turkish variety, very tasty too, down in the town centre.

Someone has switched the lights off on our hotel view , so we shall have to wait til morning to enjoy it again!

Goodnight dear reader xxx


---
Day 21 :Yorkies Knob & Tubing The Mulgrave River. (Tuesday 11th November 2014 )
Day 22 :A surprise concert at Sydney Opera House (Wednesday 12th November 2014 )
Day 23 :Jet boat & the revolving restaurant (Thursday 13th November 2014 )
Day 24 :Bon voyage Sydney (Friday 14th November 2014 )