Holiday Australia

Show all days on one page (a long download!)
Day 1 :Up , up and away..hopefully (Wednesday 22nd October 2014 )
Day 2 :The day that time forgot. (Thursday 23rd October 2014 )
Day 3 :Lifes a Bondi Beach! (Friday 24th October 2014 )
Day 4 :Tea with Auntie Dee. (Saturday 25th October 2014 )
Day 5 :Katoomba to Morpeth via pie country. (Sunday 26th October 2014 )
Day 6 :Skippies in the ( Lighthouse ) Garden.. (Monday 27th October 2014 )
Day 7 :A Carpet Python, Jellyfish , a Shark & Some Horse Flies. (Tuesday 28th October 2014 )
Day 8 :Our day on the Waterfalls way. (Wednesday 29th October 2014 )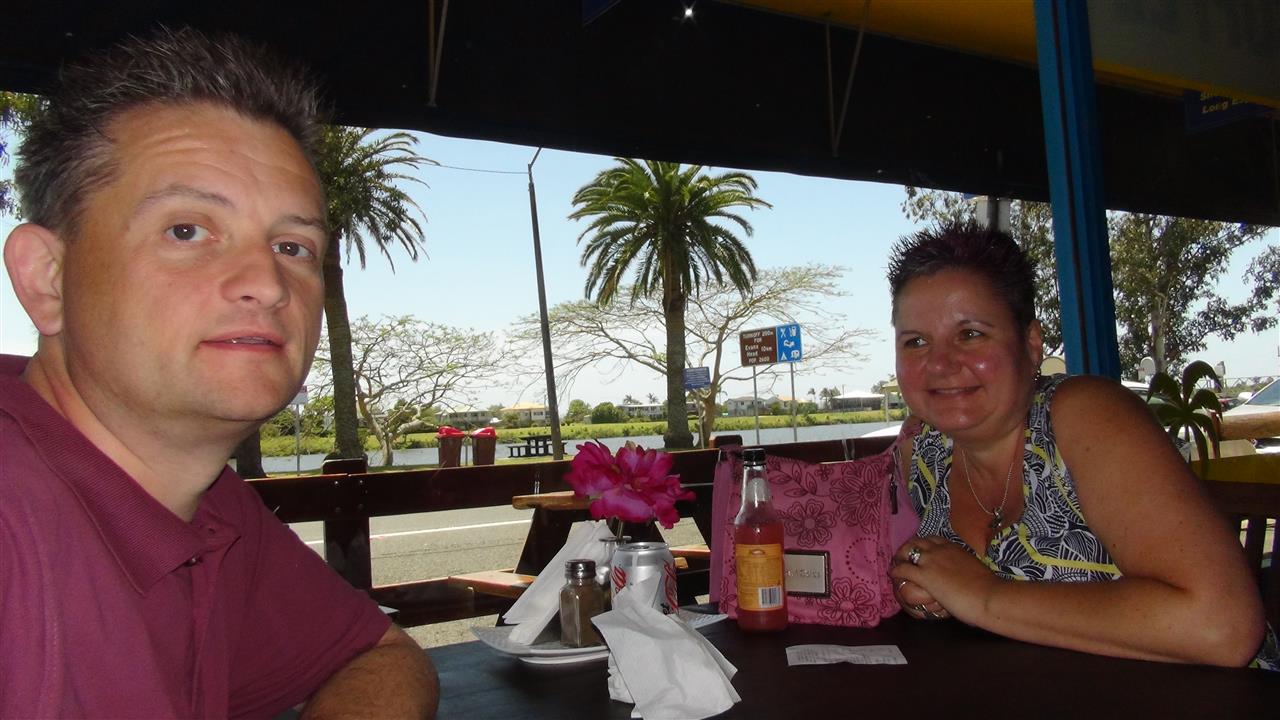 We woke to the smell of woodsmoke, Goodbye Dorrigo & a long drive through the varoius national parks on our route, We travelled through varying amounts of smoke, most of the view points obscured... Another bizarre lunch scenario at a 24 hour cafe , selling squid at a dollar a ring & chips liberally coated in plain or chicken salt ( whatever that is !)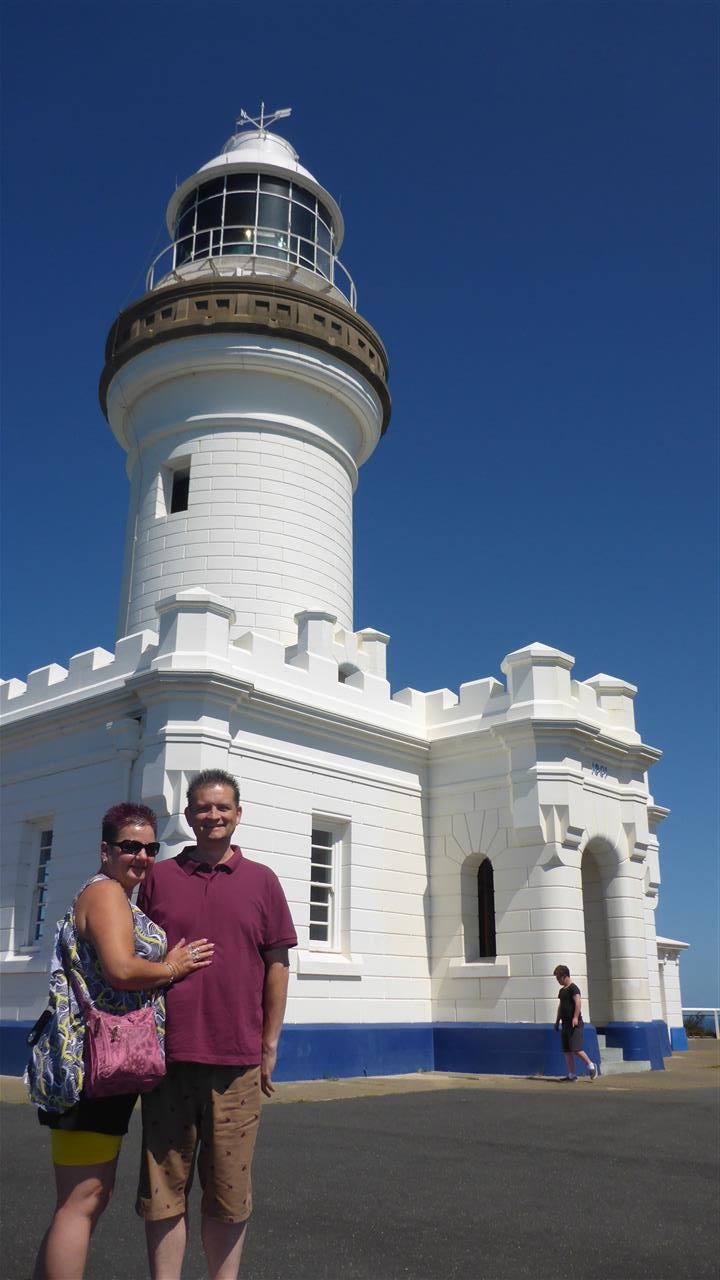 Byron bay lighthouse, for $7 we were afforded the luxury of driving to the car park near the top.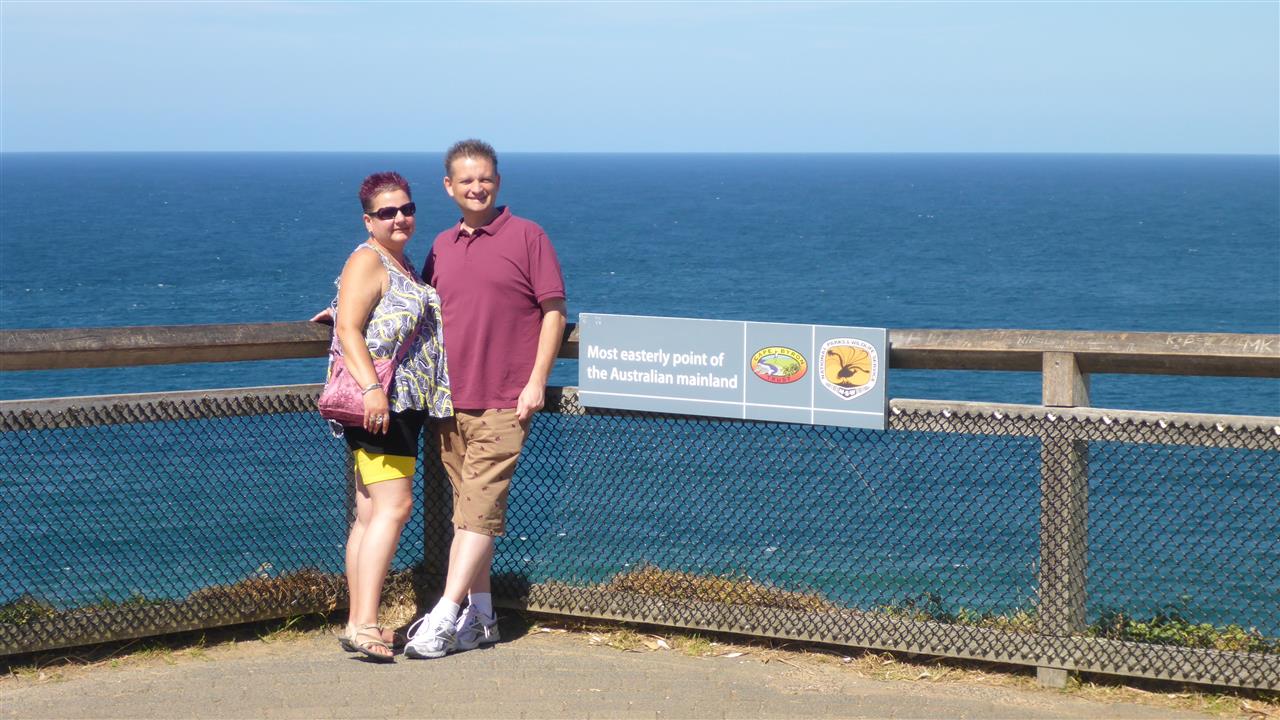 We pretended we could see the pod of Dolphins, another hiker was showing us & Posed by the sign telling us we were at the most eastern point on mainland Australia.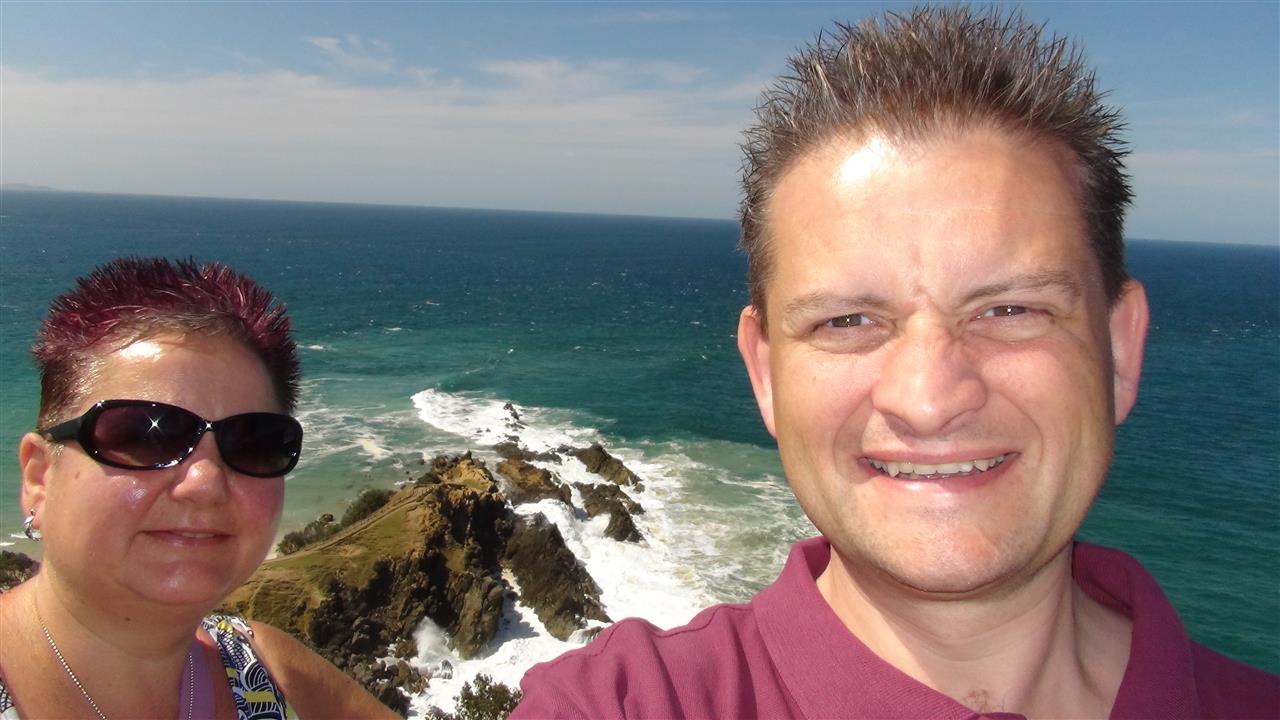 The rocky bay provided some stunning views.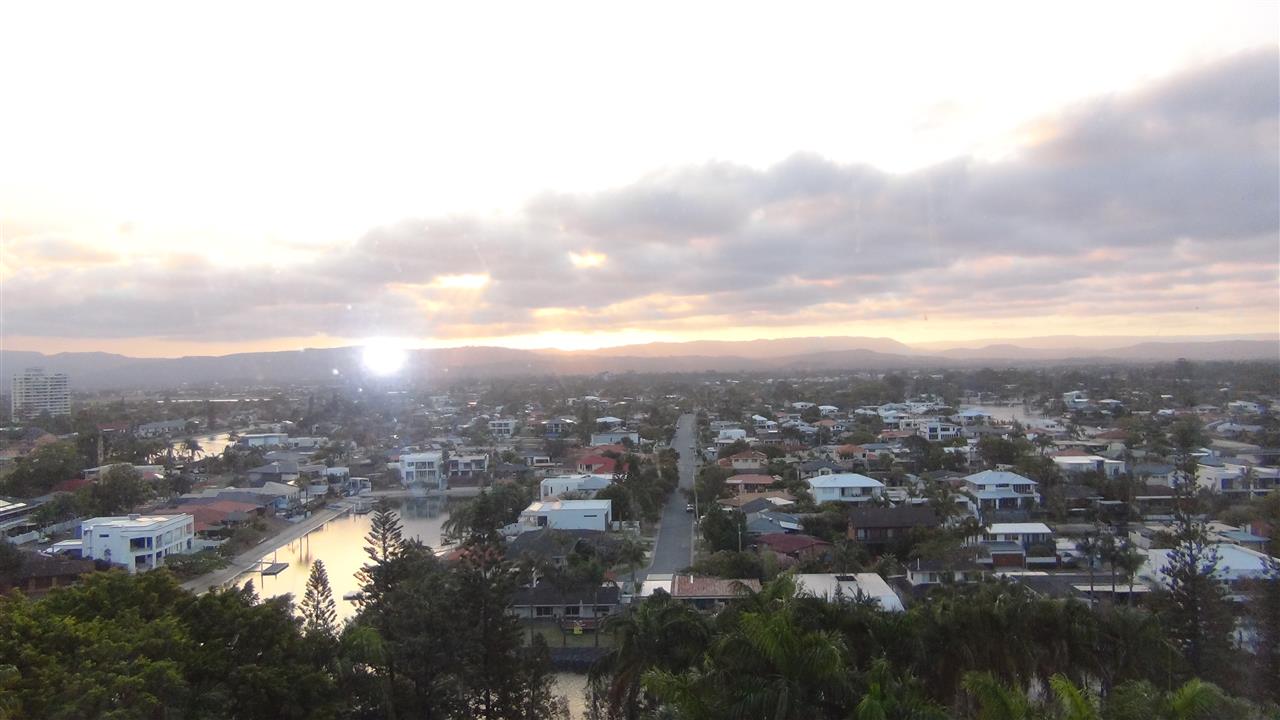 We arrived at Jupiters Casino & Hotel at Gold coast ( Oz's version of Vegas ) & our eagerly anticipated " Dracula Show ".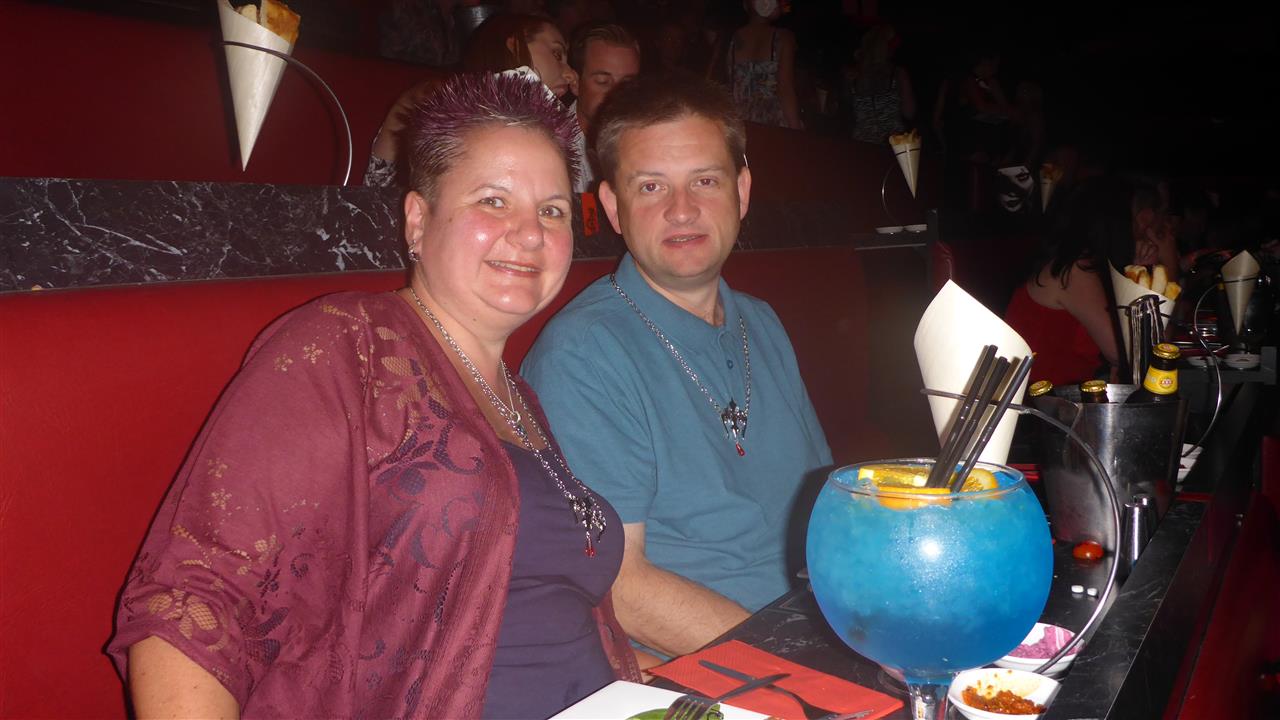 The meal was served by our weirdly dressed hosts, after a trip on their Ghost Train. The Show a burlesque extravaganza - a-la -Rocky Horror style , was polished & impressive..My massive fish bowl cocktail was a challenge to say the least.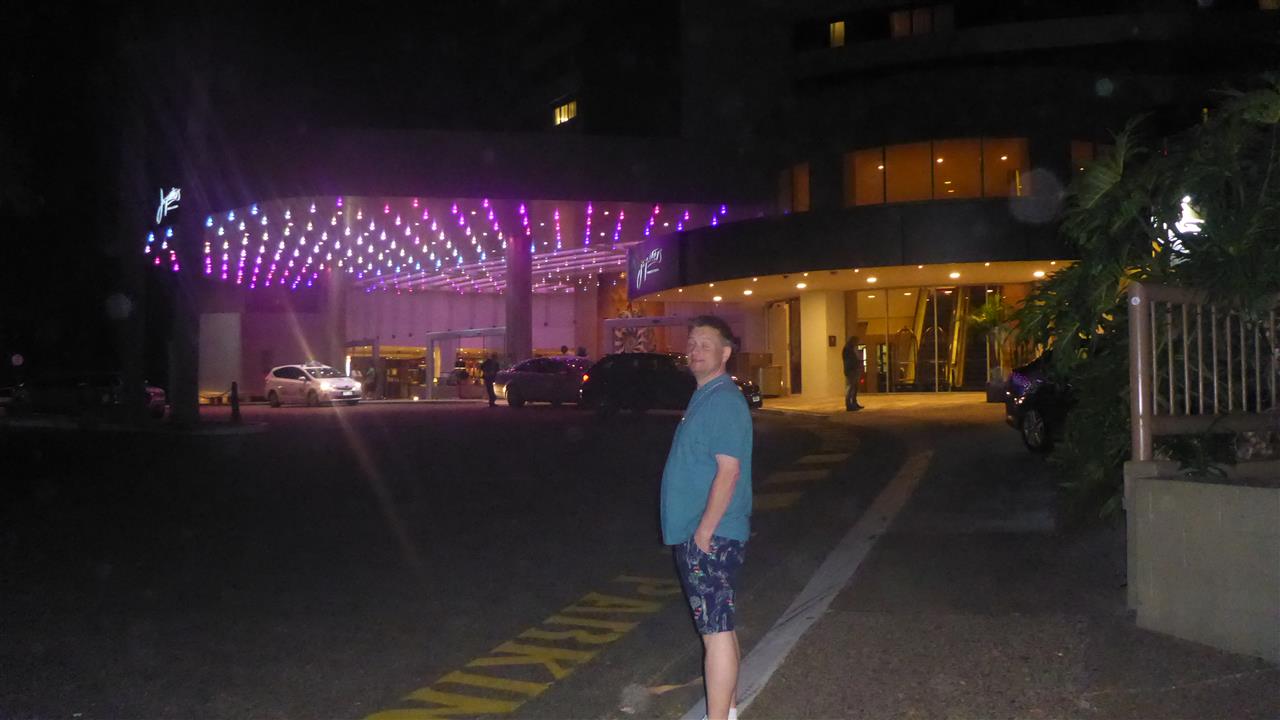 We returned to the hotel & took a quick tour of the vast casino.

We checked the news & can find no info on our potential bush fire, the region is tinder dry.

Ian wants to sleep with the curtains open to enjoy his " Hinterland View", I suspect he will be making a 4am journey to the curtains to switch it off !

Good night reader xx
---
Day 10 :Crikey & a warm welcome in Peregian Springs. (Friday 31st October 2014 )
Day 11 :Whistle stop tour with Annette & Ken (Saturday 1st November 2014 )
Day 12 :Surf Club fry up & a ferry to Fraser Island (Sunday 2nd November 2014 )
Day 13 :Navigating Fraser Island's sophisticated motorway system. (Monday 3rd November 2014 )
Day 14 :The long & winding road (Tuesday 4th November 2014 )
Day 15 :Throw another shrimp on the bonfire , Guy Fawkes (Wednesday 5th November 2014 )
Day 16 :Capella to Airlie Beach via the sugar cane fields. (Thursday 6th November 2014 )
Day 17 :SV Domino day (Friday 7th November 2014 )
Day 18 :Whitsundays & The Great Barrier Reef from the air (Saturday 8th November 2014 )
Day 19 :Waterfall way day (Sunday 9th November 2014 )
Day 20 :My Boomerang won't come back (Monday 10th November 2014 )
Day 21 :Yorkies Knob & Tubing The Mulgrave River. (Tuesday 11th November 2014 )
Day 22 :A surprise concert at Sydney Opera House (Wednesday 12th November 2014 )
Day 23 :Jet boat & the revolving restaurant (Thursday 13th November 2014 )
Day 24 :Bon voyage Sydney (Friday 14th November 2014 )