Holiday Australia

Show all days on one page (a long download!)
Day 1 :Up , up and away..hopefully (Wednesday 22nd October 2014 )
Day 2 :The day that time forgot. (Thursday 23rd October 2014 )
Day 3 :Lifes a Bondi Beach! (Friday 24th October 2014 )
Day 4 :Tea with Auntie Dee. (Saturday 25th October 2014 )
Day 5 :Katoomba to Morpeth via pie country. (Sunday 26th October 2014 )
Day 6 :Skippies in the ( Lighthouse ) Garden.. (Monday 27th October 2014 )
Day 7 :A Carpet Python, Jellyfish , a Shark & Some Horse Flies. (Tuesday 28th October 2014 )
Day 8 :Our day on the Waterfalls way. (Wednesday 29th October 2014 )
Day 9 :Byron Bay Lighthouse & Dracula's (Thursday 30th October 2014 )
Day 10 :Crikey & a warm welcome in Peregian Springs. (Friday 31st October 2014 )
Day 11 :Whistle stop tour with Annette & Ken (Saturday 1st November 2014 )
Day 12 :Surf Club fry up & a ferry to Fraser Island (Sunday 2nd November 2014 )
Day 13 :Navigating Fraser Island's sophisticated motorway system. (Monday 3rd November 2014 )
Day 14 :The long & winding road (Tuesday 4th November 2014 )
Day 15 :Throw another shrimp on the bonfire , Guy Fawkes (Wednesday 5th November 2014 )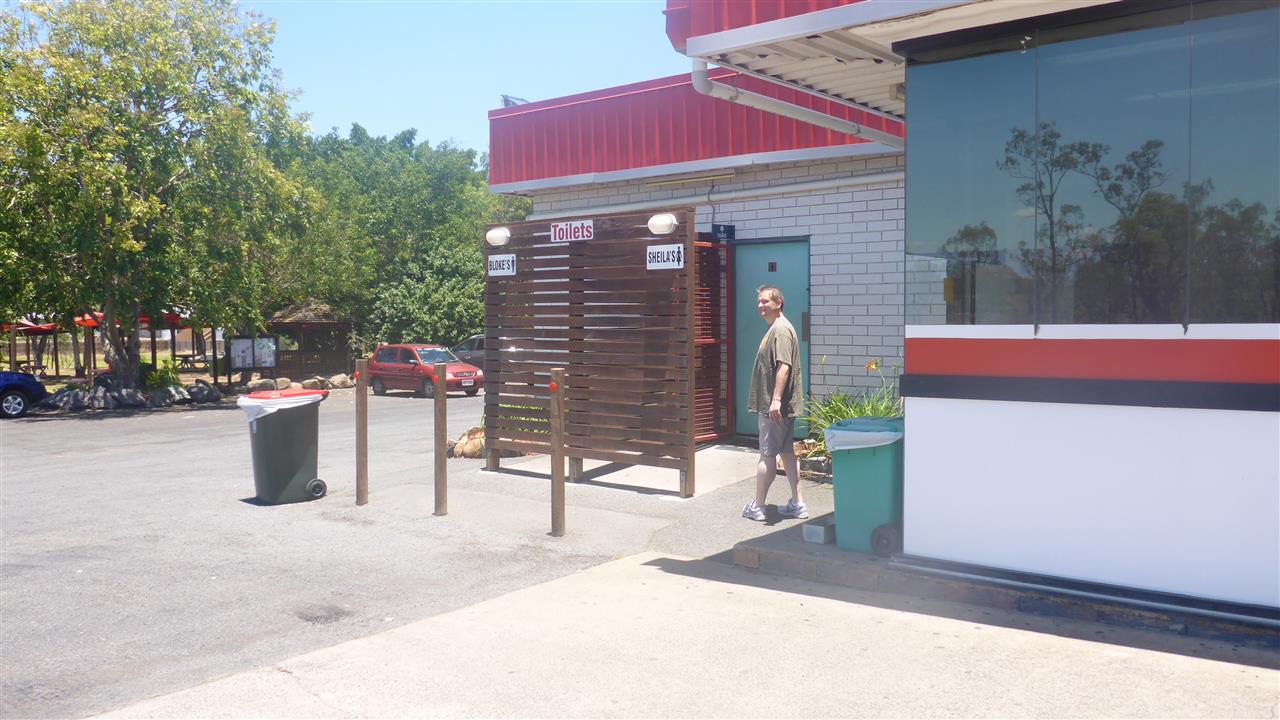 Up with the lark & a fond farewell to Doolies Tin shack Tavern. A confusing fuel stop / bog visit enroute presented Ian with the puzzle of , was he a bloke or a Shiela ?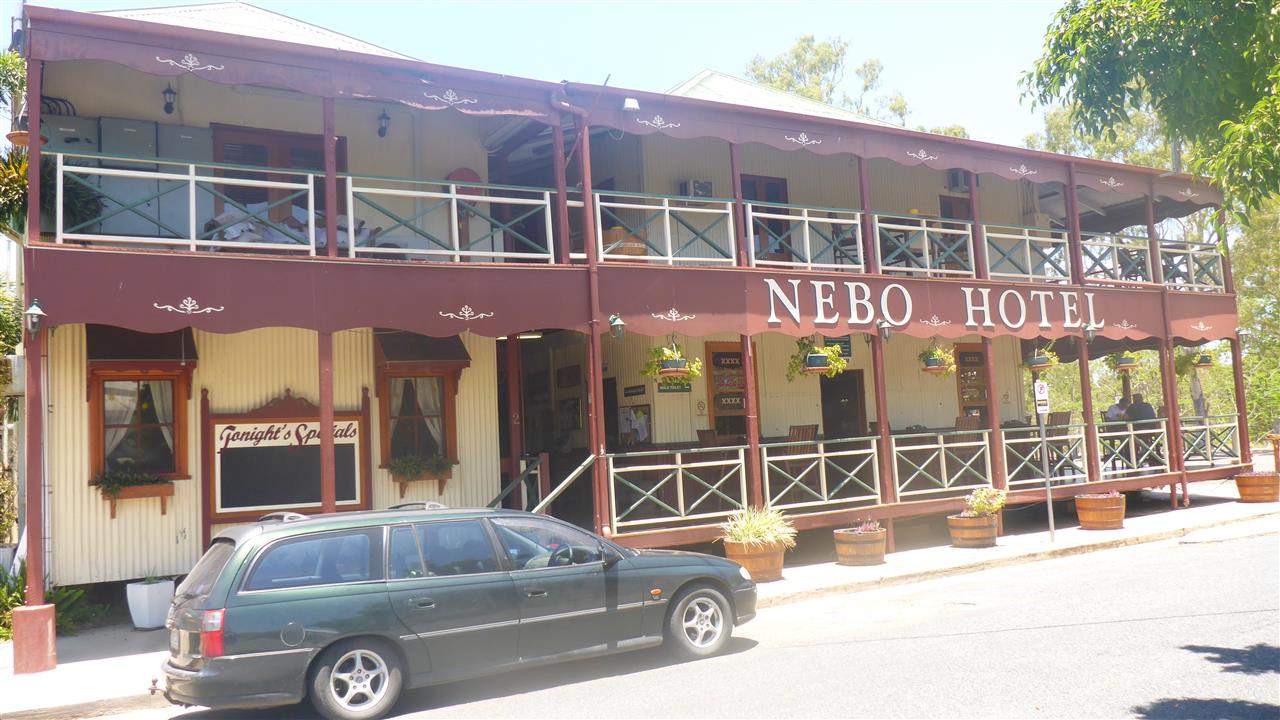 After a fairly uneventful 3hr drive we arrived in Nebo,,( Which we speculate is near Su Bo & Next to Elbow ! )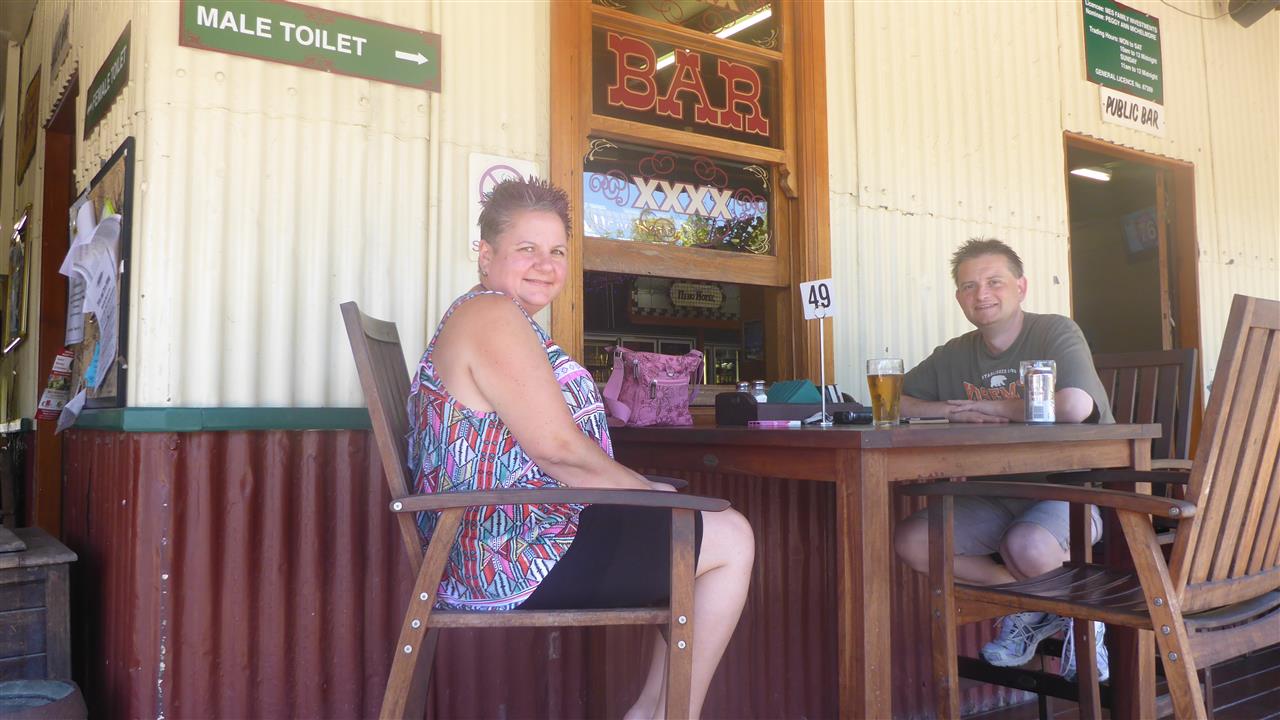 We stopped at their Historic Hotel, The historic guy propping up the bar invited us to try the Historic walk through the village, We suspected he kept a 12 bore shot gun in his truck & might appear in our rear view window, as we chose to avoid the Historic walk & 90+ degree heat.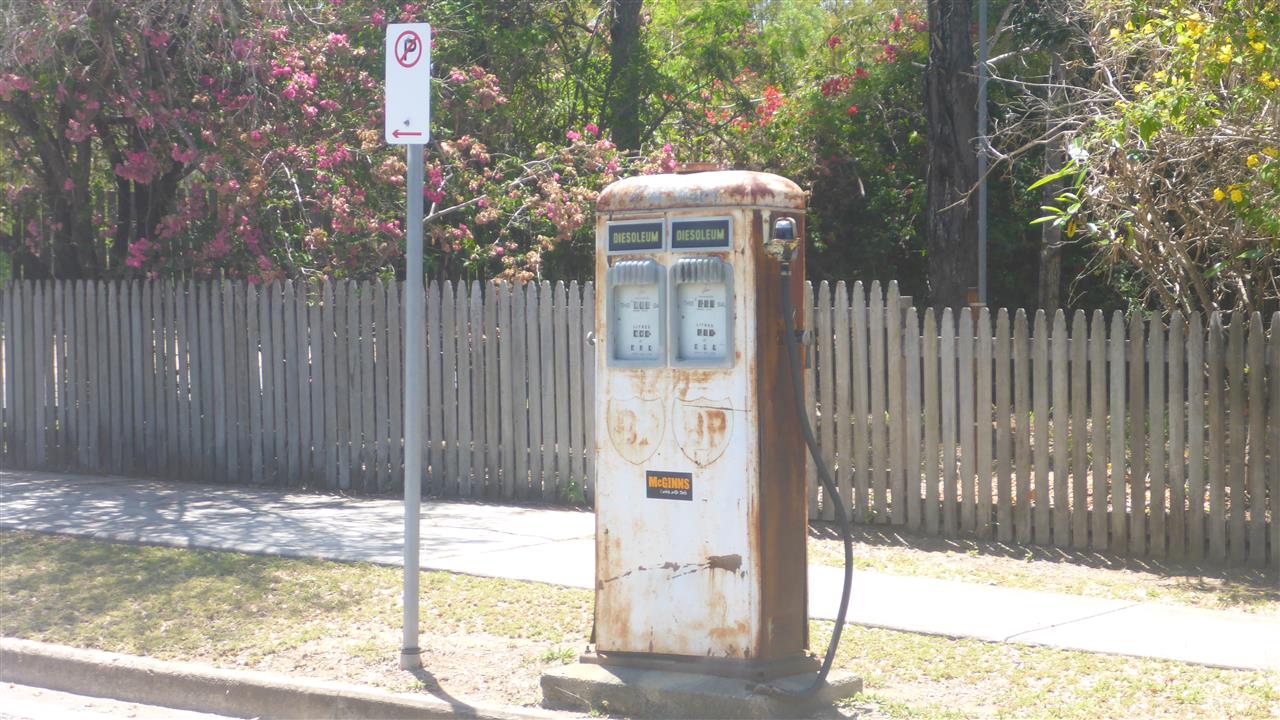 Ian purchased a massive pizza, a valliant effort was made to finish it, flies & all.

Thank Goodness we didn't have to rely on this old pump for fuel.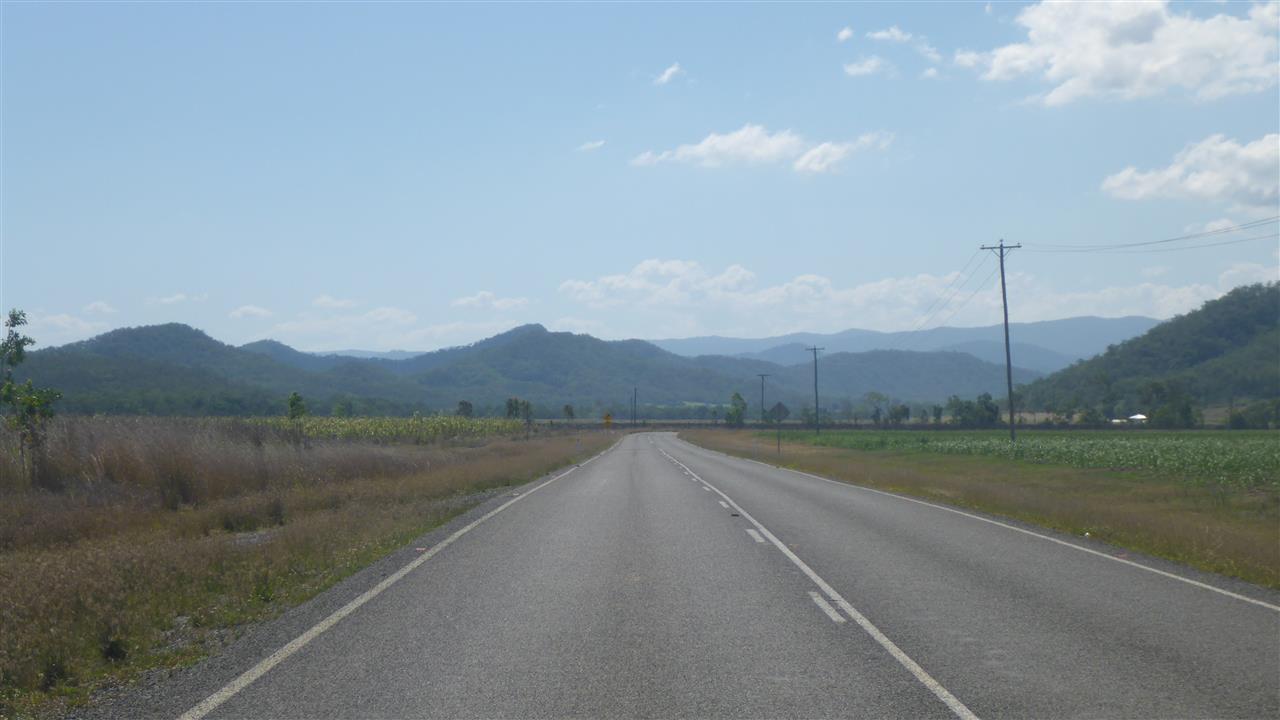 Another 3+ hour drive to Airlie beach & through Mount Osser, offered some stunning views as the road wound on through the never ending sugar cane fields.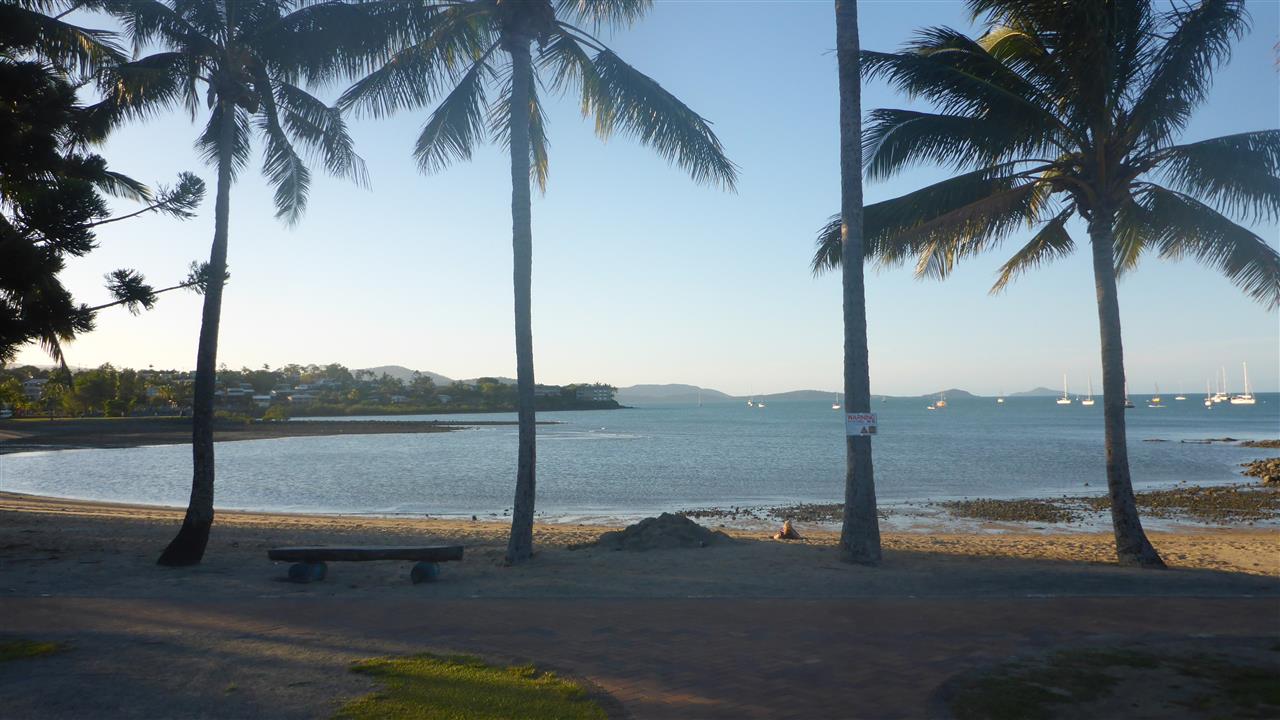 After checking in to our " Motor lodge " Airlie beach beckoned for a tea time stroll.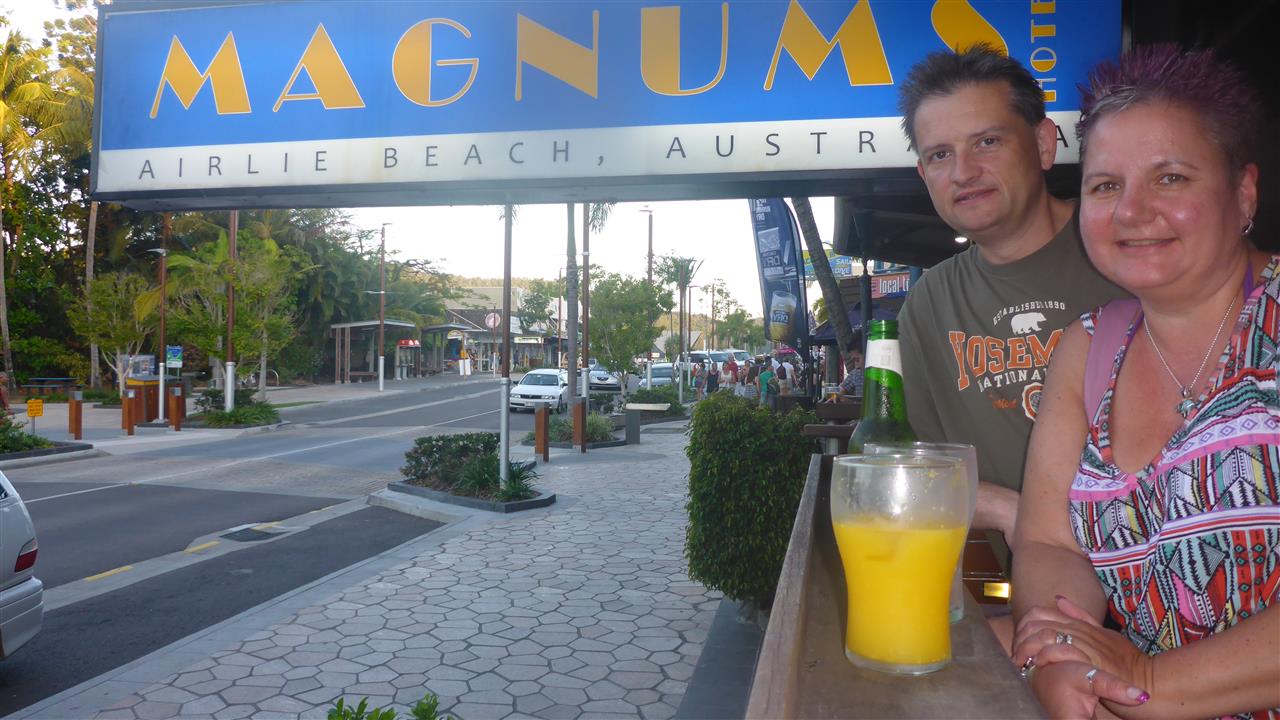 No stroll would be complete without a beer stop.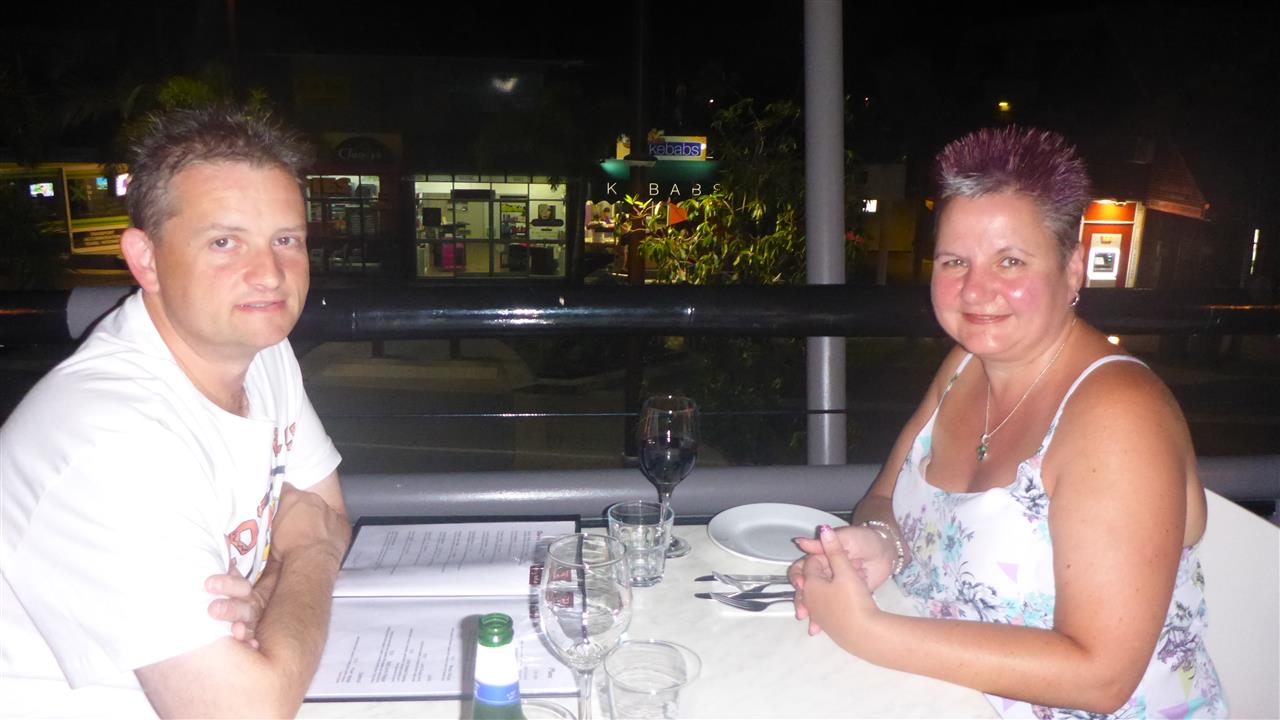 After a refreshing shower we visited the " Lovely India " Restaurant & Bar.
We puzzled the mix of Indian & Auzzie/Yankee staff by refusing to order our meal , all at once ..Fearing the usual , everything arriving at once problem we often experience on hols.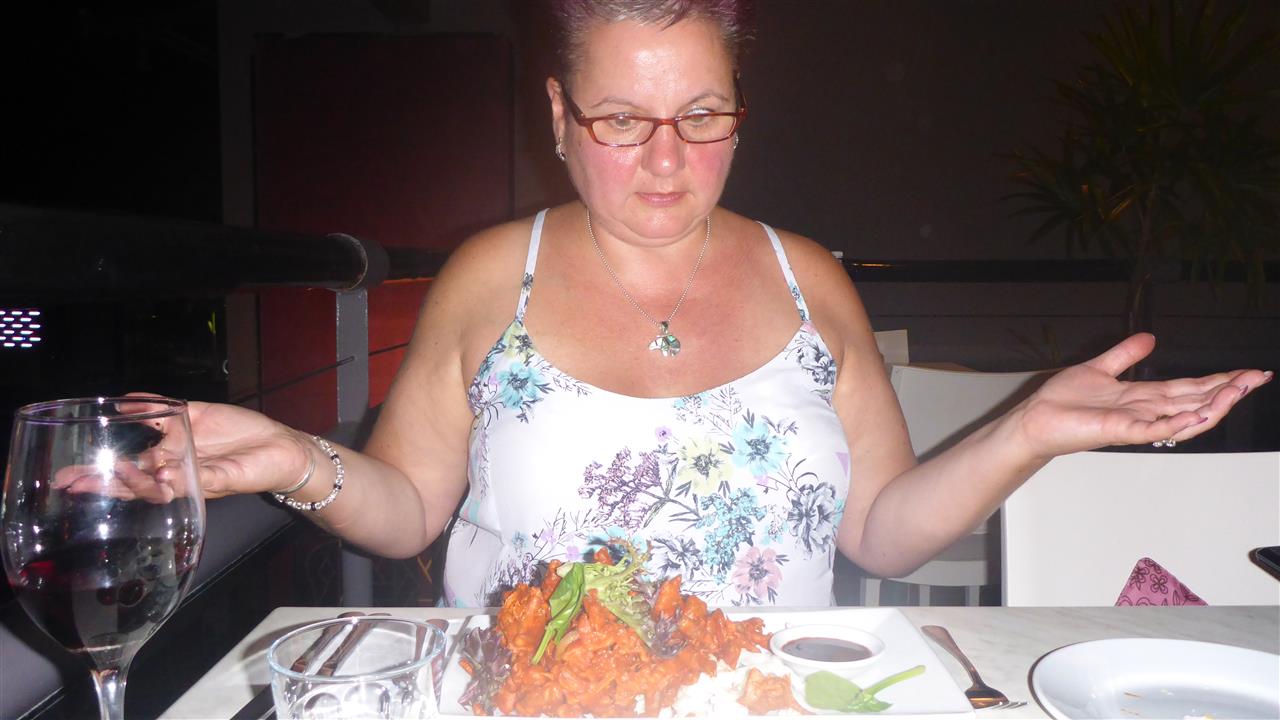 My starter was mind bogglingly enormous, thank heaven for Ian who obligingly ate most of it for me.
Goodness knows what the main course will bring ( If they ever figure out we haven't ordered it yet ! )

Anyway going sailing tomorrow, Shiver me timbers , hoist the mainbrace..
See you when the fog lifts xxx
---
Day 17 :SV Domino day (Friday 7th November 2014 )
Day 18 :Whitsundays & The Great Barrier Reef from the air (Saturday 8th November 2014 )
Day 19 :Waterfall way day (Sunday 9th November 2014 )
Day 20 :My Boomerang won't come back (Monday 10th November 2014 )
Day 21 :Yorkies Knob & Tubing The Mulgrave River. (Tuesday 11th November 2014 )
Day 22 :A surprise concert at Sydney Opera House (Wednesday 12th November 2014 )
Day 23 :Jet boat & the revolving restaurant (Thursday 13th November 2014 )
Day 24 :Bon voyage Sydney (Friday 14th November 2014 )