Holiday Australia

Show all days on one page (a long download!)
Day 1 :Up , up and away..hopefully (Wednesday 22nd October 2014 )
Day 2 :The day that time forgot. (Thursday 23rd October 2014 )
Day 3 :Lifes a Bondi Beach! (Friday 24th October 2014 )
Day 4 :Tea with Auntie Dee. (Saturday 25th October 2014 )
Day 5 :Katoomba to Morpeth via pie country. (Sunday 26th October 2014 )
Day 6 :Skippies in the ( Lighthouse ) Garden.. (Monday 27th October 2014 )
Day 7 :A Carpet Python, Jellyfish , a Shark & Some Horse Flies. (Tuesday 28th October 2014 )
Day 8 :Our day on the Waterfalls way. (Wednesday 29th October 2014 )
Day 9 :Byron Bay Lighthouse & Dracula's (Thursday 30th October 2014 )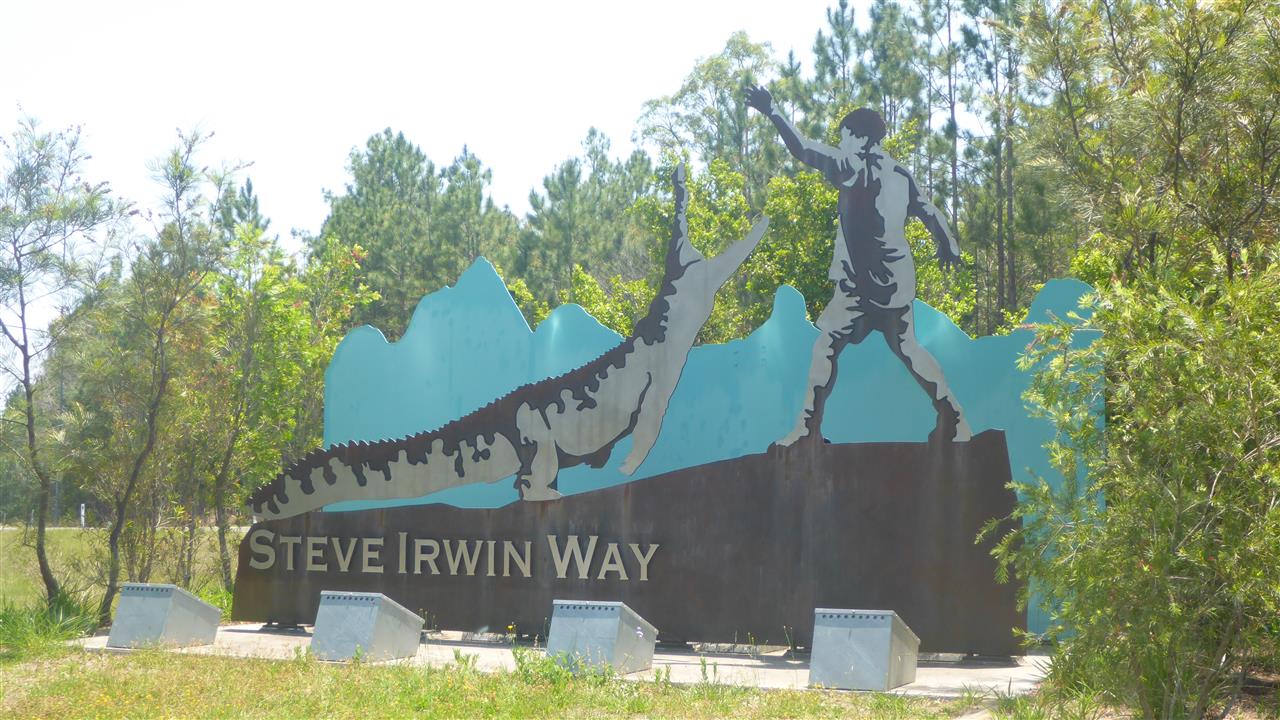 We made an early start , passed various view points then visited Cedar Falls , unfortunately the falls had been switched off.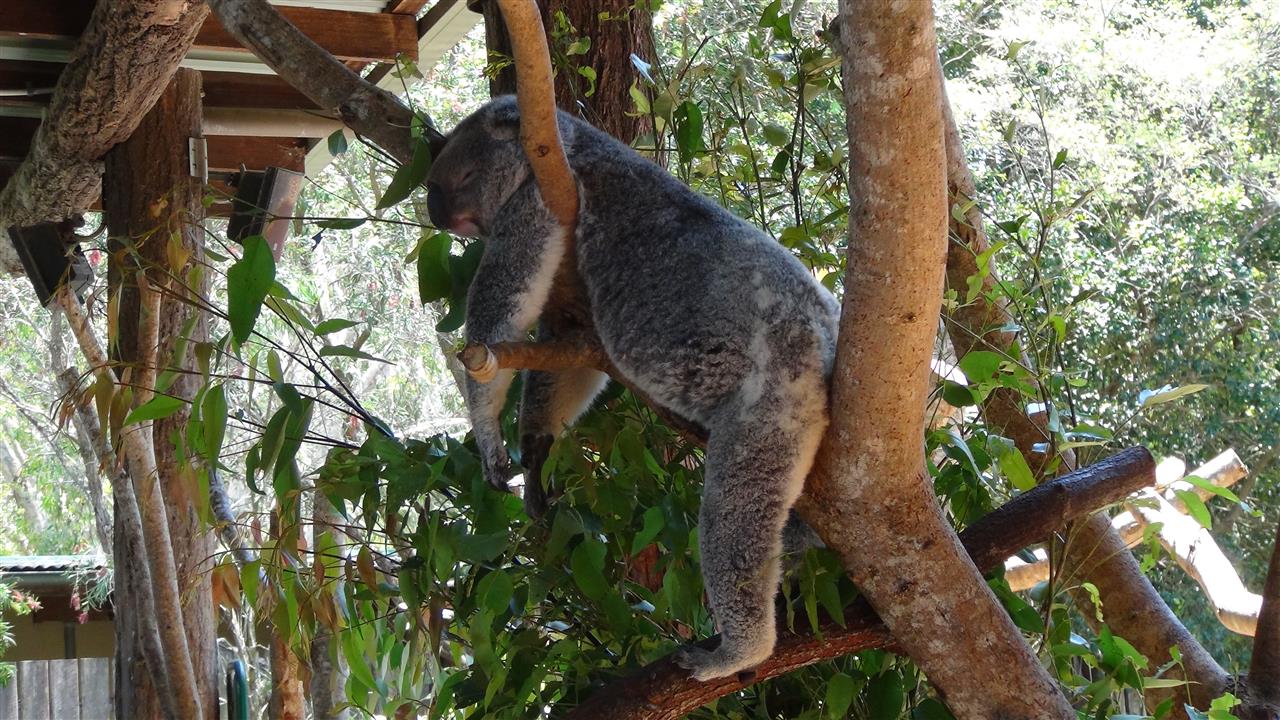 Australia Zoo, legacy of the great Steve Irwin our destination for the day.
Our first Koala..appeared to be hanging up in storage.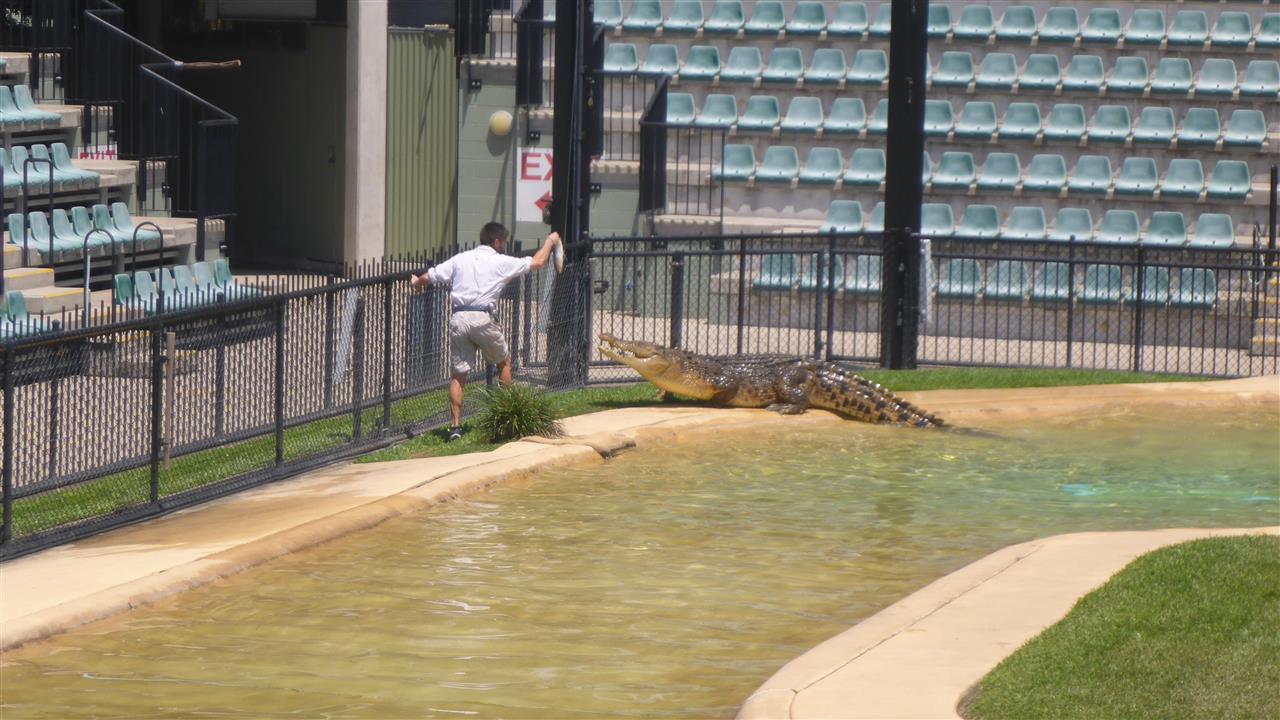 The Croc & bird show at noon, showcased some spectacular birds including parrots & a mighty condor with a 3 m wingspan.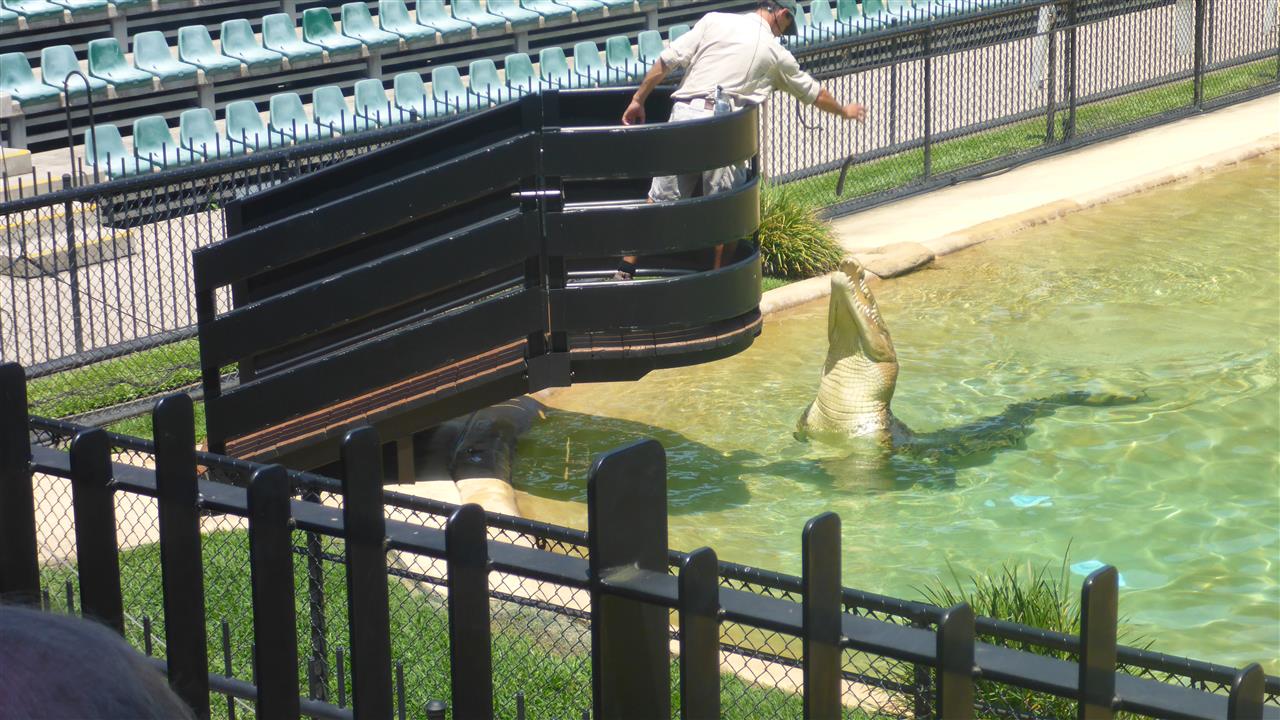 Mossman , a 380 lb croc showed off his massive jaws & agility beneath the water.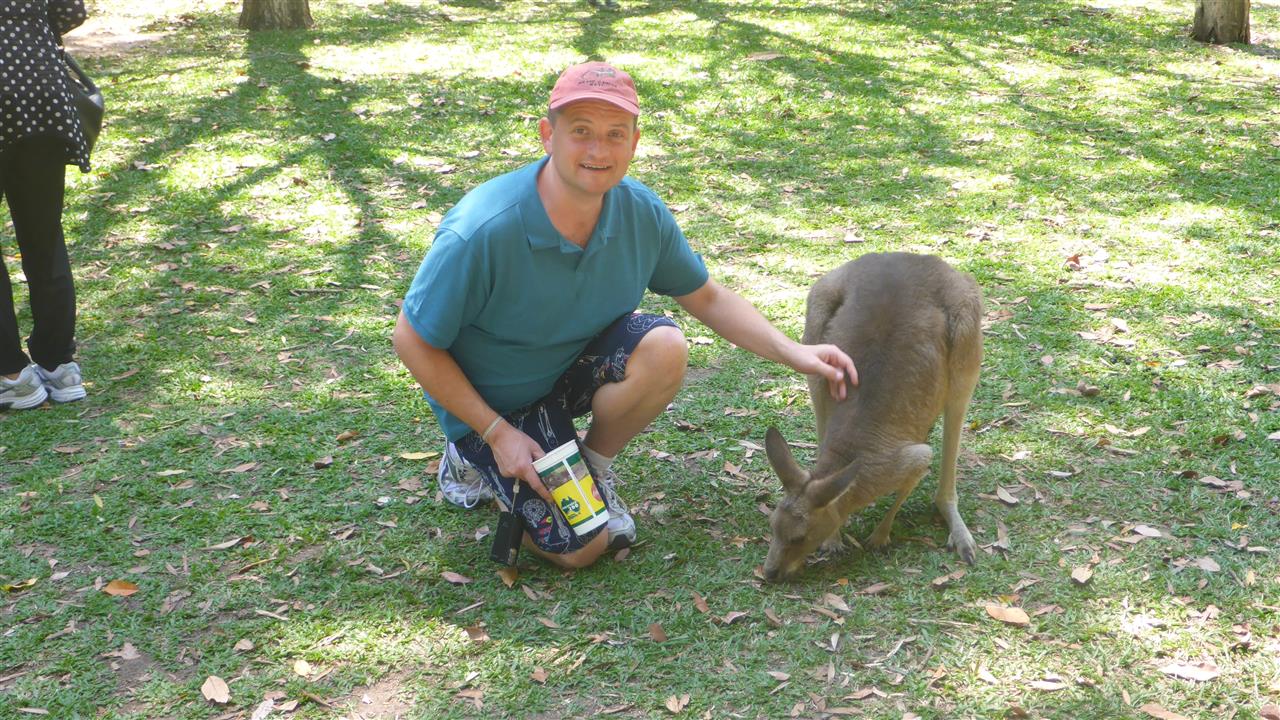 Ian achieved his ambition of petting a kangaroo.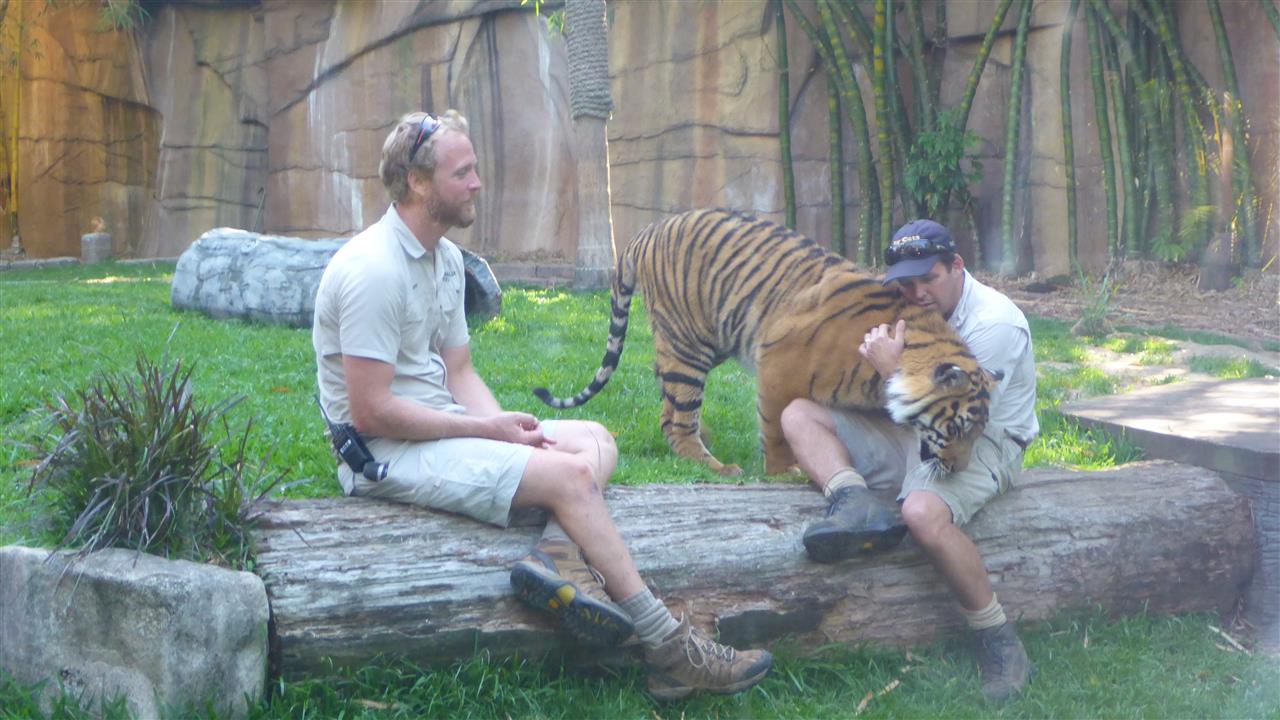 Finally the tiger enclosure, we just missed the presentation by the keepers, but while the men chatted the tigers nuzzled & enjoyed having their ears tickled.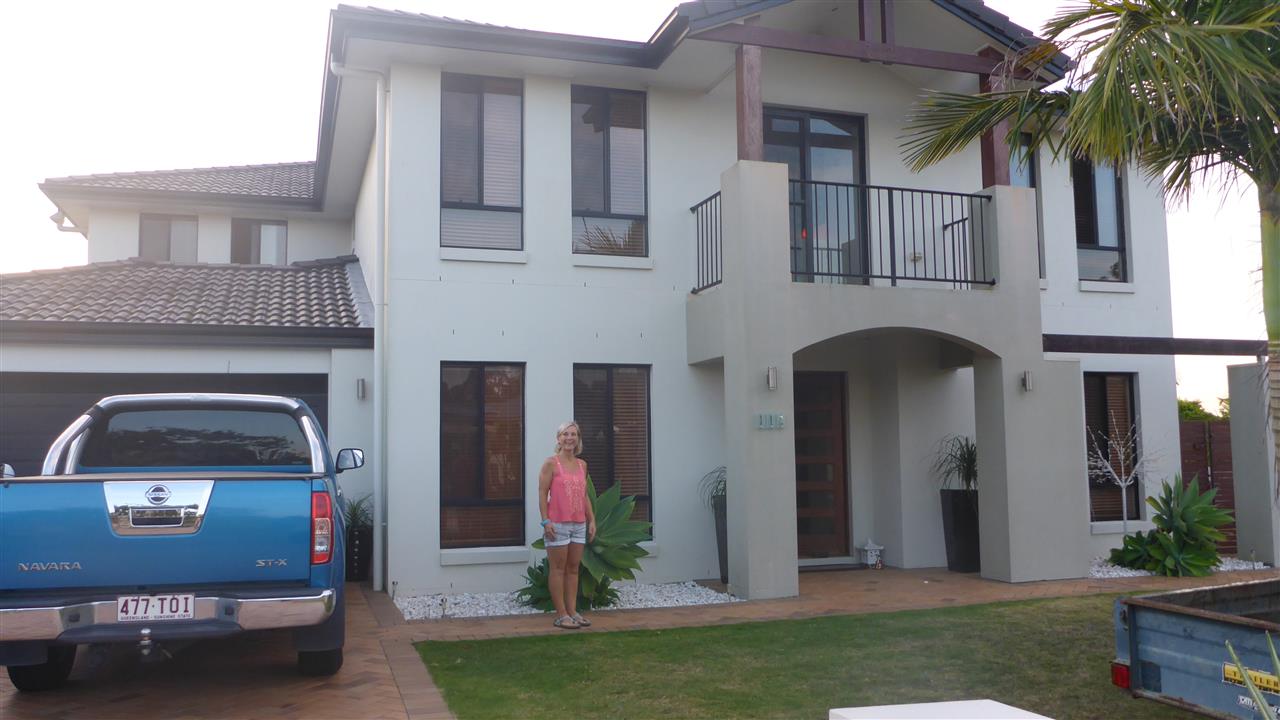 45 minutes later we arrived with Annette & Ken..
I took the grand tour of their lovely home & made myself comfortable in the 5 star guest suite!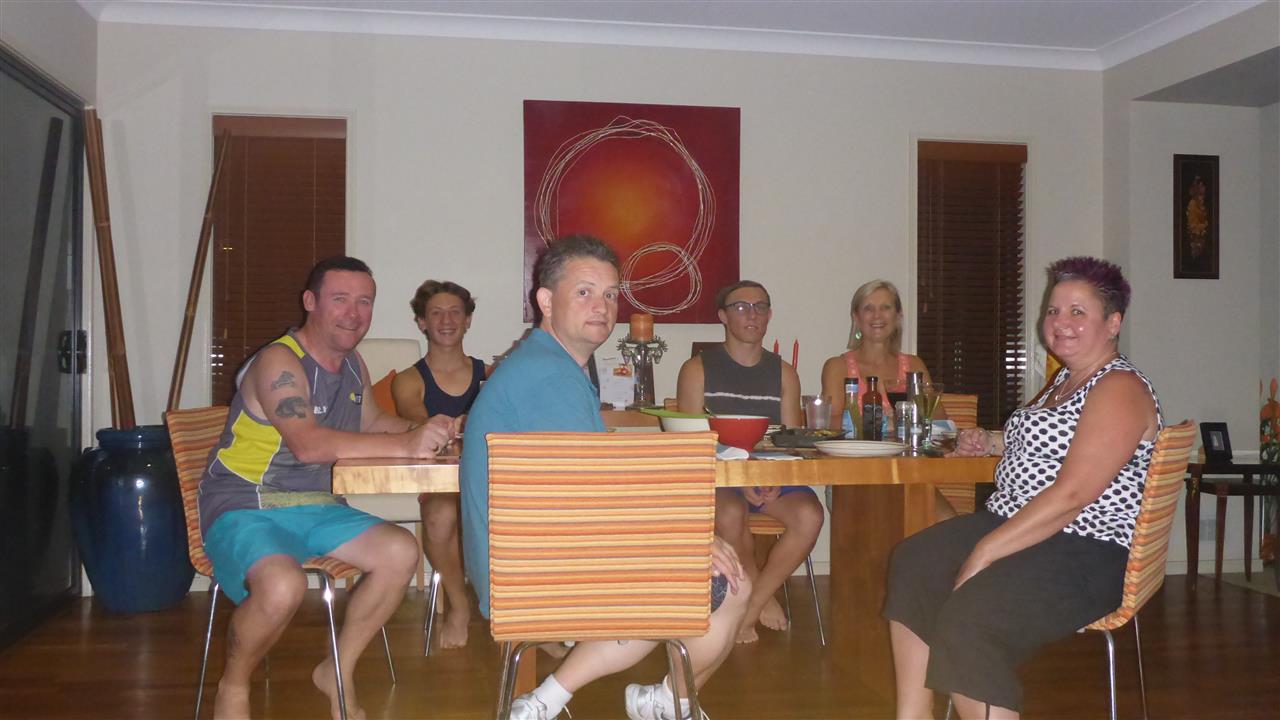 Tommy & Will joined us for a BBQ dinner before their social duties called them away.
Before bed we Skype'd Hollie she assures us the house is still standing & the dog hasn't been claimed by the RSPCA. We enjoyed a few glasses of wine & a good catch up, hard to believe its a full 7 yrs since we were all together.

Looking forward to tomorrow

Goodnight reader xx
---
Day 11 :Whistle stop tour with Annette & Ken (Saturday 1st November 2014 )
Day 12 :Surf Club fry up & a ferry to Fraser Island (Sunday 2nd November 2014 )
Day 13 :Navigating Fraser Island's sophisticated motorway system. (Monday 3rd November 2014 )
Day 14 :The long & winding road (Tuesday 4th November 2014 )
Day 15 :Throw another shrimp on the bonfire , Guy Fawkes (Wednesday 5th November 2014 )
Day 16 :Capella to Airlie Beach via the sugar cane fields. (Thursday 6th November 2014 )
Day 17 :SV Domino day (Friday 7th November 2014 )
Day 18 :Whitsundays & The Great Barrier Reef from the air (Saturday 8th November 2014 )
Day 19 :Waterfall way day (Sunday 9th November 2014 )
Day 20 :My Boomerang won't come back (Monday 10th November 2014 )
Day 21 :Yorkies Knob & Tubing The Mulgrave River. (Tuesday 11th November 2014 )
Day 22 :A surprise concert at Sydney Opera House (Wednesday 12th November 2014 )
Day 23 :Jet boat & the revolving restaurant (Thursday 13th November 2014 )
Day 24 :Bon voyage Sydney (Friday 14th November 2014 )