Holiday Australia

Show all days on one page (a long download!)
Day 1 :Up , up and away..hopefully (Wednesday 22nd October 2014 )
Day 2 :The day that time forgot. (Thursday 23rd October 2014 )
Day 3 :Lifes a Bondi Beach! (Friday 24th October 2014 )
Day 4 :Tea with Auntie Dee. (Saturday 25th October 2014 )
Day 5 :Katoomba to Morpeth via pie country. (Sunday 26th October 2014 )
Day 6 :Skippies in the ( Lighthouse ) Garden.. (Monday 27th October 2014 )
Day 7 :A Carpet Python, Jellyfish , a Shark & Some Horse Flies. (Tuesday 28th October 2014 )
Day 8 :Our day on the Waterfalls way. (Wednesday 29th October 2014 )
Day 9 :Byron Bay Lighthouse & Dracula's (Thursday 30th October 2014 )
Day 10 :Crikey & a warm welcome in Peregian Springs. (Friday 31st October 2014 )
Day 11 :Whistle stop tour with Annette & Ken (Saturday 1st November 2014 )
Day 12 :Surf Club fry up & a ferry to Fraser Island (Sunday 2nd November 2014 )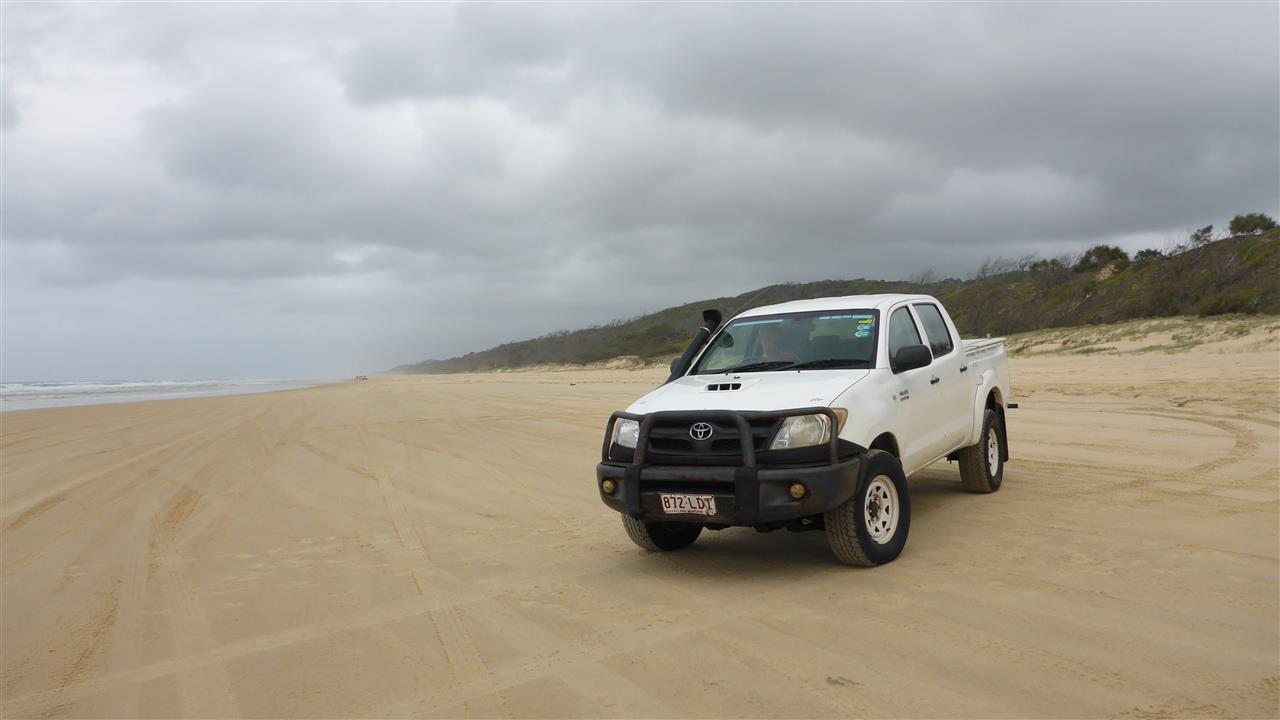 Bless his heart, our Auzzie Trax guy secured us an automatic vehicle for our day out on the Island.
The Hi Lux Truck seemed like it had seen better days & immediately alarmed us with an array of warning lights across the dashboard, Our guy suggested we ignore them all , based on his faith in the 50 point check he seemed to think it had just undergone.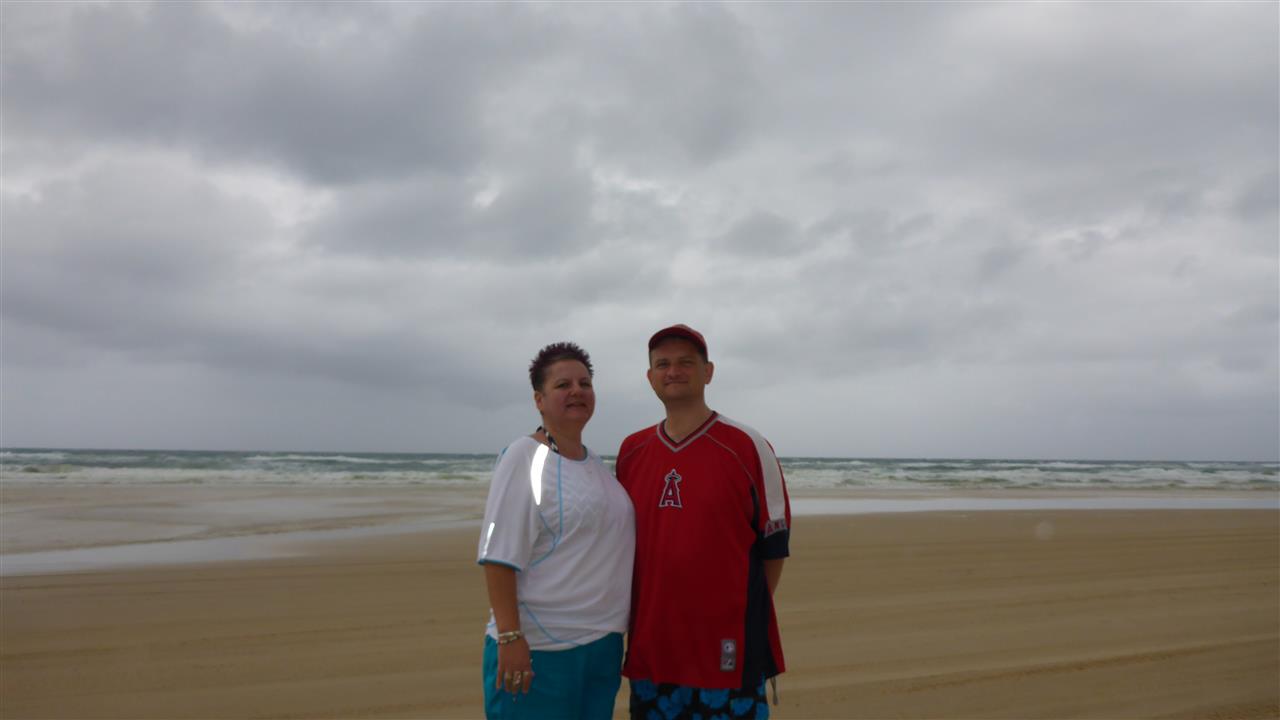 The day began overcast , between small showers of rain the weather failed to brighten up.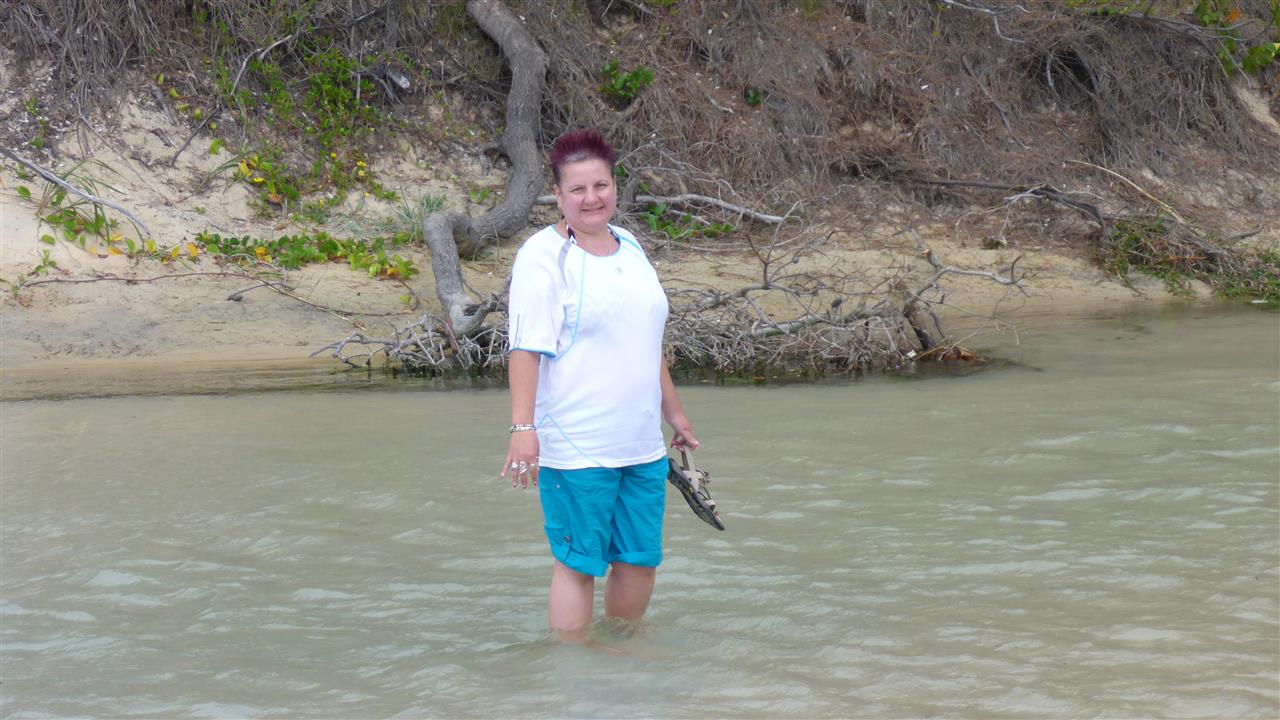 Armed with our trusty map we headed out from the resort towards Eastern Beach.
We were allowed to drive along the shore line, but not within 2 hours of low & high tides. First stop Eli Creek, I paddled in the tepid water.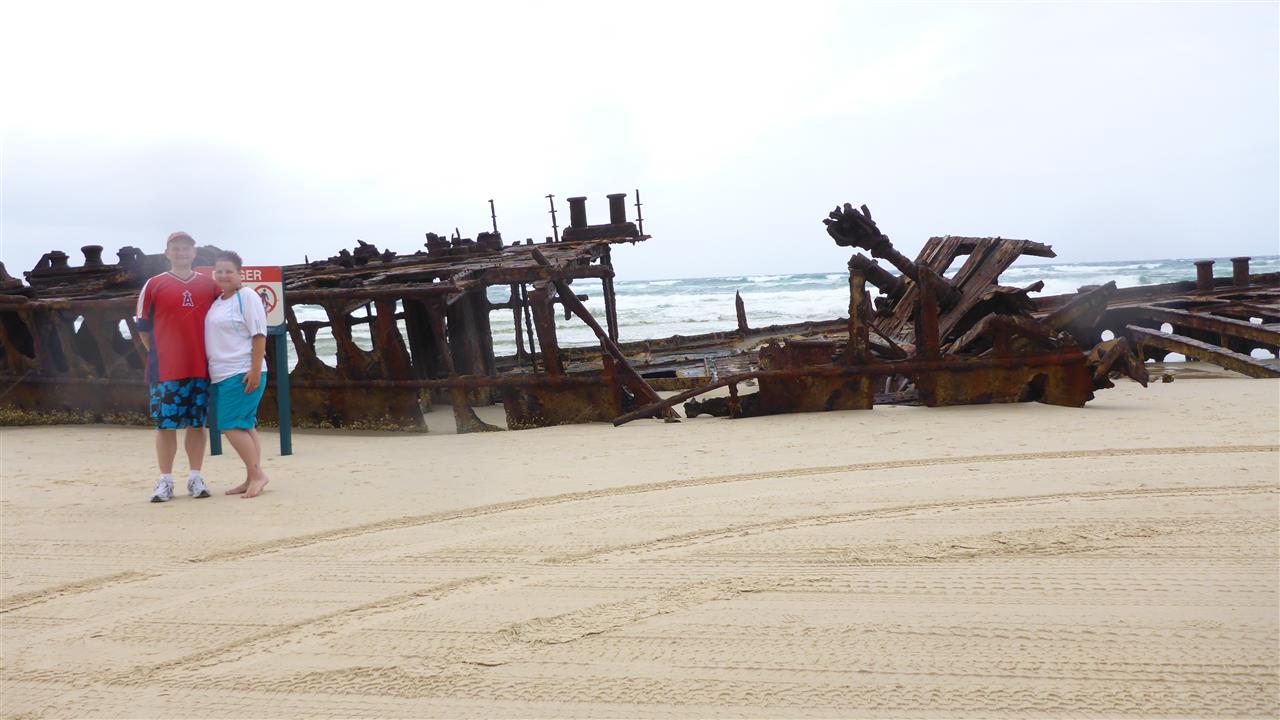 We tried to avoid the tour buses & successfully kept one step ahead of the crowds.
The rusting wreck of the "Maheno" poked out of the sand.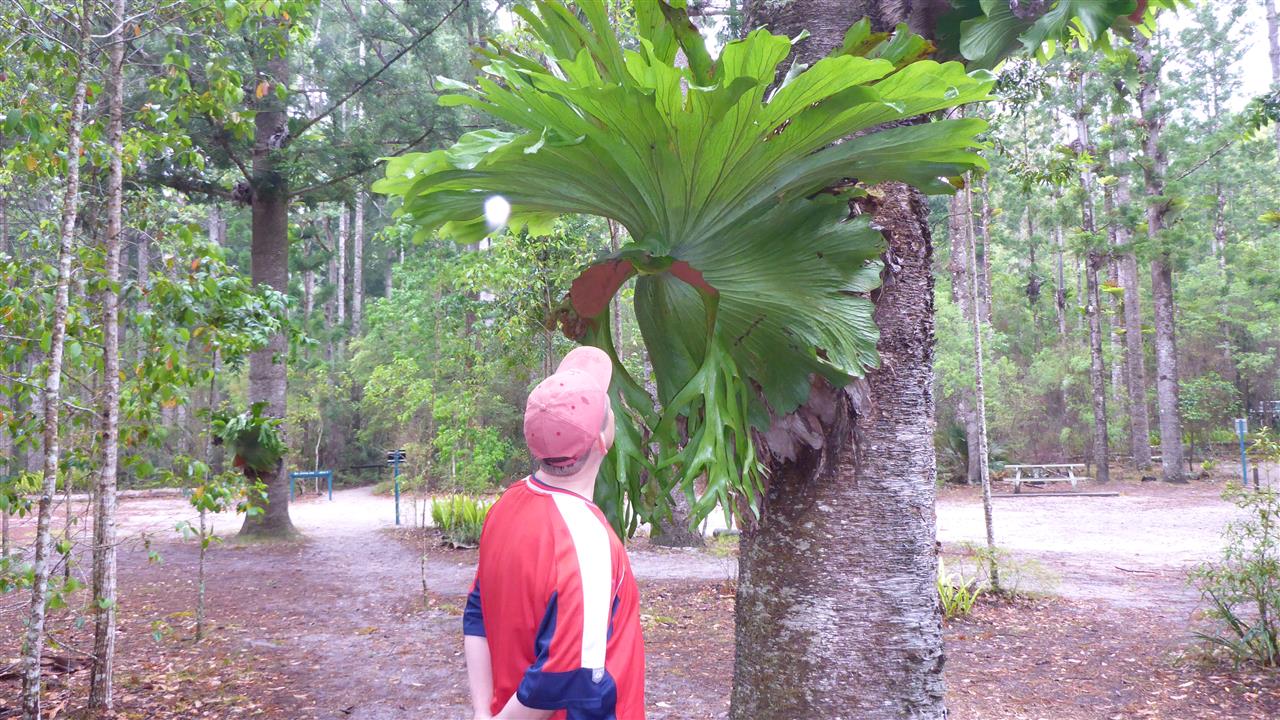 Further along the deeply rutted roads we arrived at Central Station, a Tropical rainforest stop off. These weird plants latch on to the side of the local trees.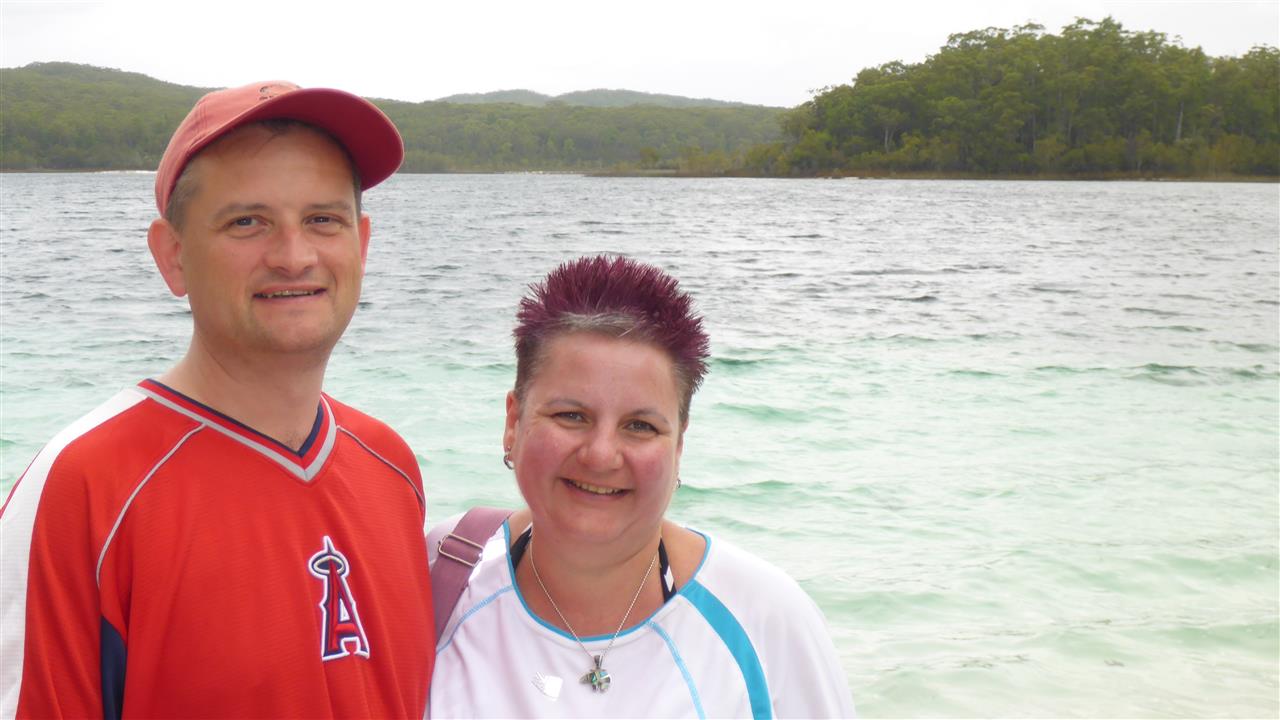 Our final point, Lake McKenzie..A vast inland lake, made entirely from rainwater..Beautifully clear & in shades of blue green.
The water was as warm as bathwater, I paddled, but we decided not to swim as the air temperature felt very chilly !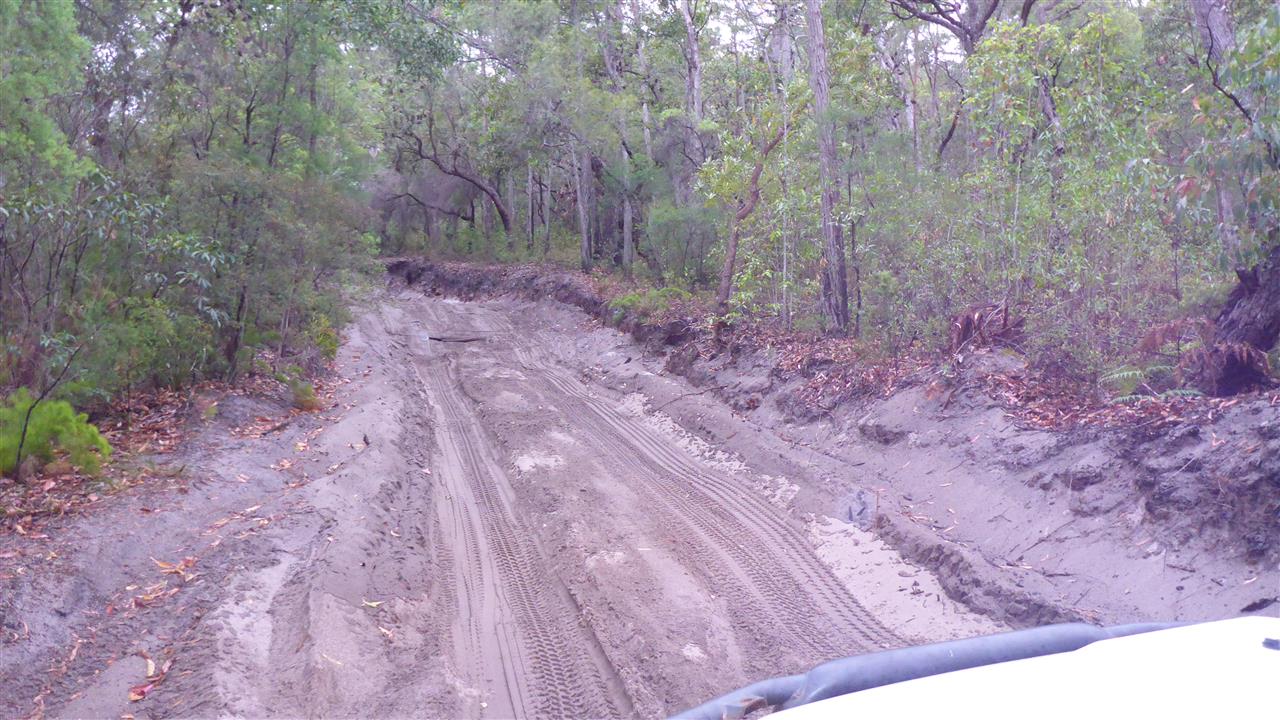 Poor Ian was quite exhausted by the challenge of the loose sand roads, The Hi Lux served us well & we managed to return it without adding to its dents & rusty war wounds.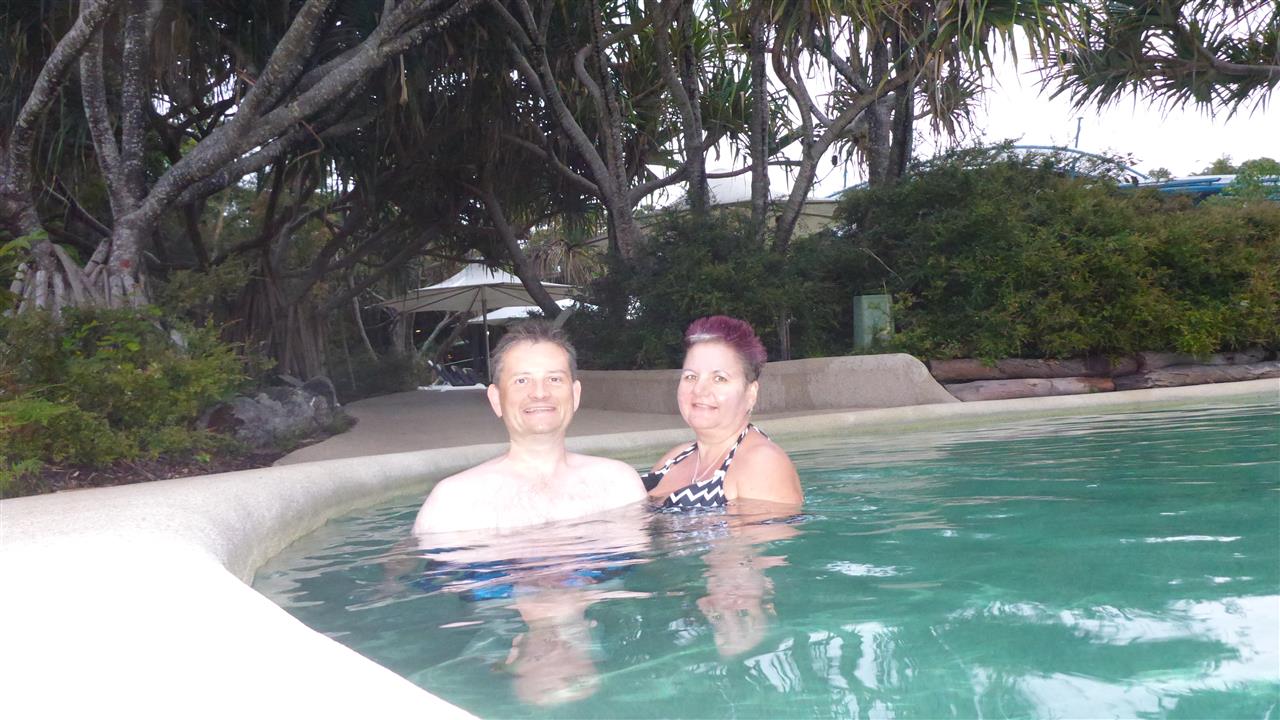 Ian pasted on his best smile for a tea time dip in our resort pool, we managed again to avoid the crowds, except for a few local birds that enjoyed a dip as we towelled dry.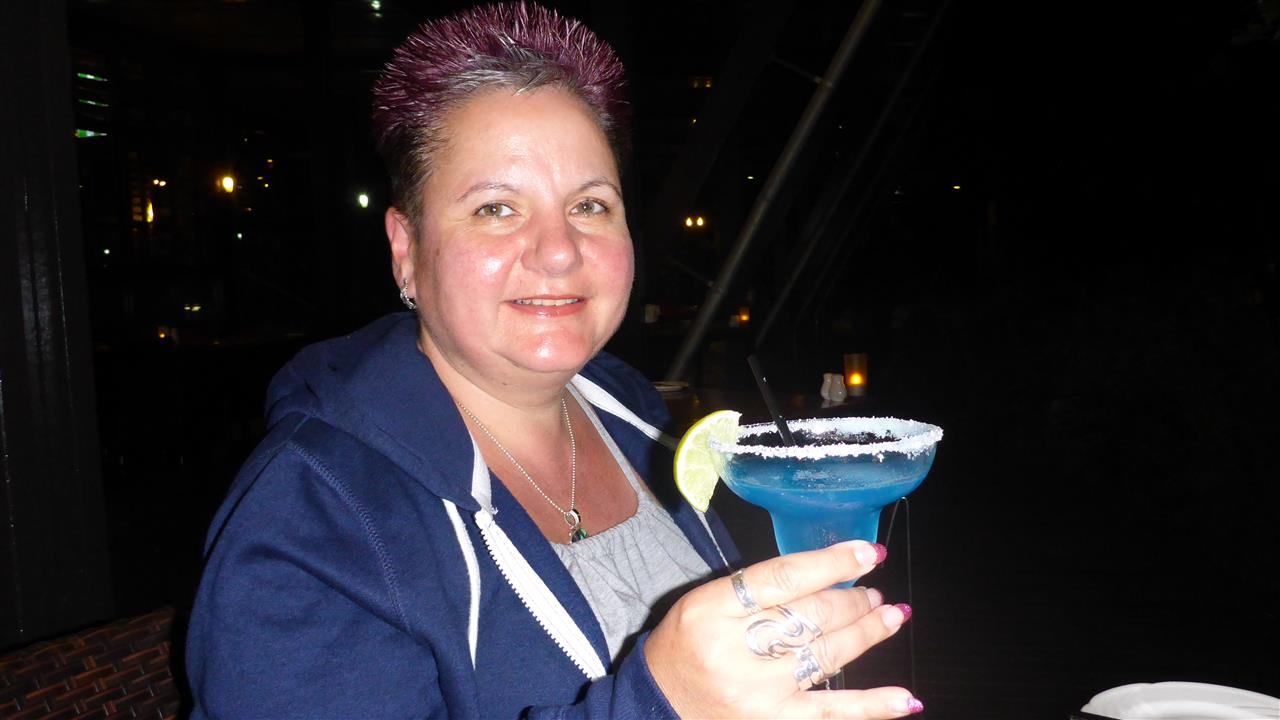 After my long day of being a passenger , I had earned my Fraser Island Lime Margarita.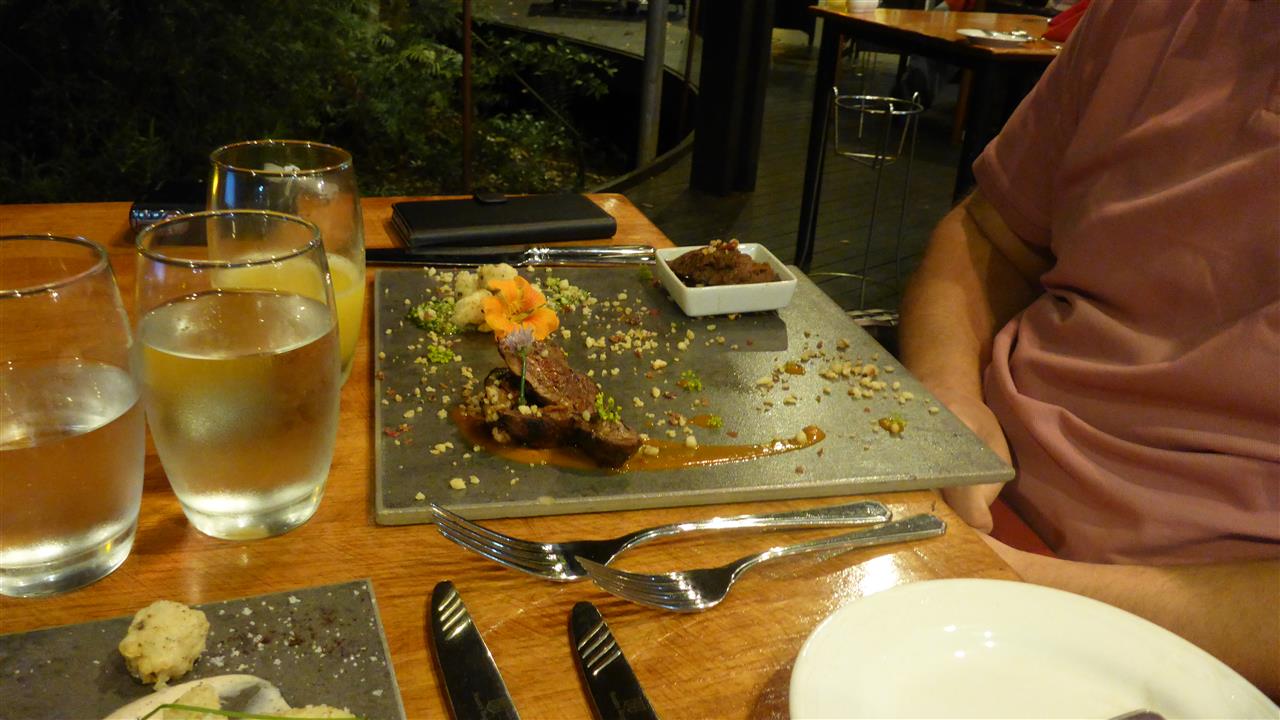 Dispite looking devastated , this is the " Before " pic of Ians taster platter of Emu, Croc & Skippy : (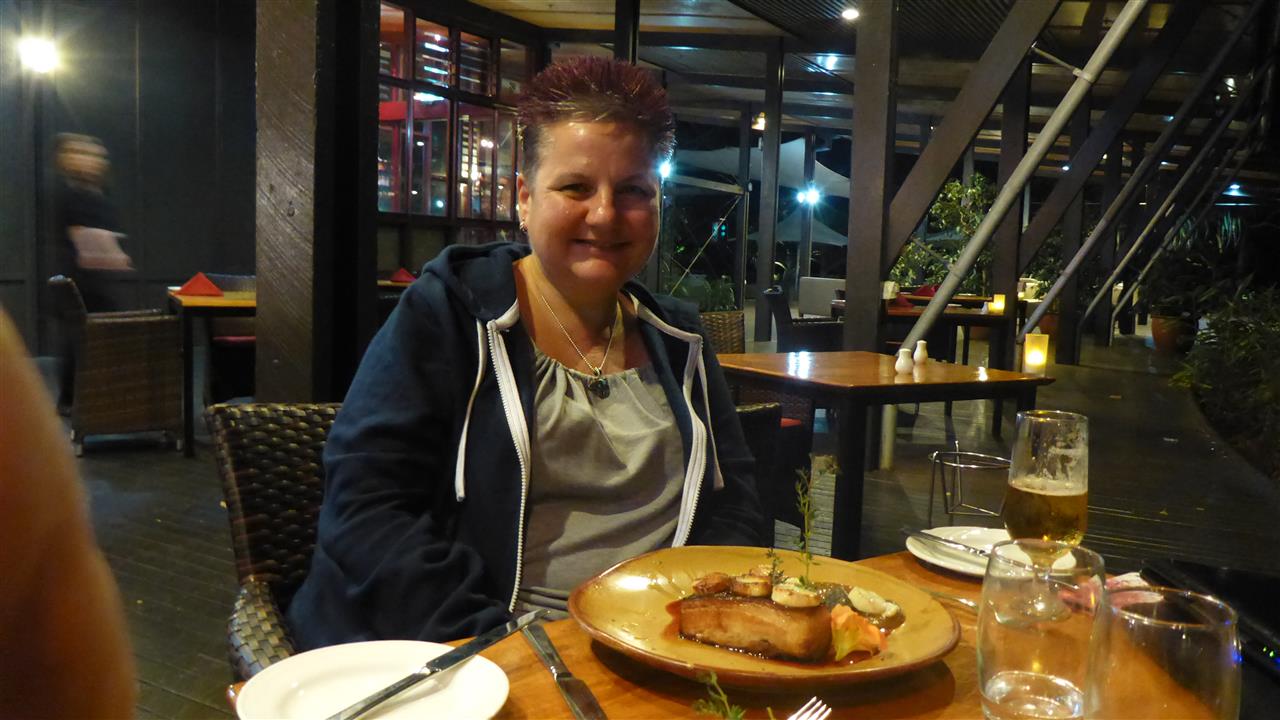 We enjoyed a posh dinner at Kingfisher Bay Resort. We have a long drive tomorrow so will sign off now..

Goodnight reader xxx
---
Day 14 :The long & winding road (Tuesday 4th November 2014 )
Day 15 :Throw another shrimp on the bonfire , Guy Fawkes (Wednesday 5th November 2014 )
Day 16 :Capella to Airlie Beach via the sugar cane fields. (Thursday 6th November 2014 )
Day 17 :SV Domino day (Friday 7th November 2014 )
Day 18 :Whitsundays & The Great Barrier Reef from the air (Saturday 8th November 2014 )
Day 19 :Waterfall way day (Sunday 9th November 2014 )
Day 20 :My Boomerang won't come back (Monday 10th November 2014 )
Day 21 :Yorkies Knob & Tubing The Mulgrave River. (Tuesday 11th November 2014 )
Day 22 :A surprise concert at Sydney Opera House (Wednesday 12th November 2014 )
Day 23 :Jet boat & the revolving restaurant (Thursday 13th November 2014 )
Day 24 :Bon voyage Sydney (Friday 14th November 2014 )