Holiday Australia

Show all days on one page (a long download!)
Day 1 :Up , up and away..hopefully (Wednesday 22nd October 2014 )
Day 2 :The day that time forgot. (Thursday 23rd October 2014 )
Day 3 :Lifes a Bondi Beach! (Friday 24th October 2014 )
Day 4 :Tea with Auntie Dee. (Saturday 25th October 2014 )
Day 5 :Katoomba to Morpeth via pie country. (Sunday 26th October 2014 )
Day 6 :Skippies in the ( Lighthouse ) Garden.. (Monday 27th October 2014 )
Day 7 :A Carpet Python, Jellyfish , a Shark & Some Horse Flies. (Tuesday 28th October 2014 )
Day 8 :Our day on the Waterfalls way. (Wednesday 29th October 2014 )
Day 9 :Byron Bay Lighthouse & Dracula's (Thursday 30th October 2014 )
Day 10 :Crikey & a warm welcome in Peregian Springs. (Friday 31st October 2014 )
Day 11 :Whistle stop tour with Annette & Ken (Saturday 1st November 2014 )
Day 12 :Surf Club fry up & a ferry to Fraser Island (Sunday 2nd November 2014 )
Day 13 :Navigating Fraser Island's sophisticated motorway system. (Monday 3rd November 2014 )
Day 14 :The long & winding road (Tuesday 4th November 2014 )
Day 15 :Throw another shrimp on the bonfire , Guy Fawkes (Wednesday 5th November 2014 )
Day 16 :Capella to Airlie Beach via the sugar cane fields. (Thursday 6th November 2014 )
Day 17 :SV Domino day (Friday 7th November 2014 )
Day 18 :Whitsundays & The Great Barrier Reef from the air (Saturday 8th November 2014 )
Day 19 :Waterfall way day (Sunday 9th November 2014 )
Day 20 :My Boomerang won't come back (Monday 10th November 2014 )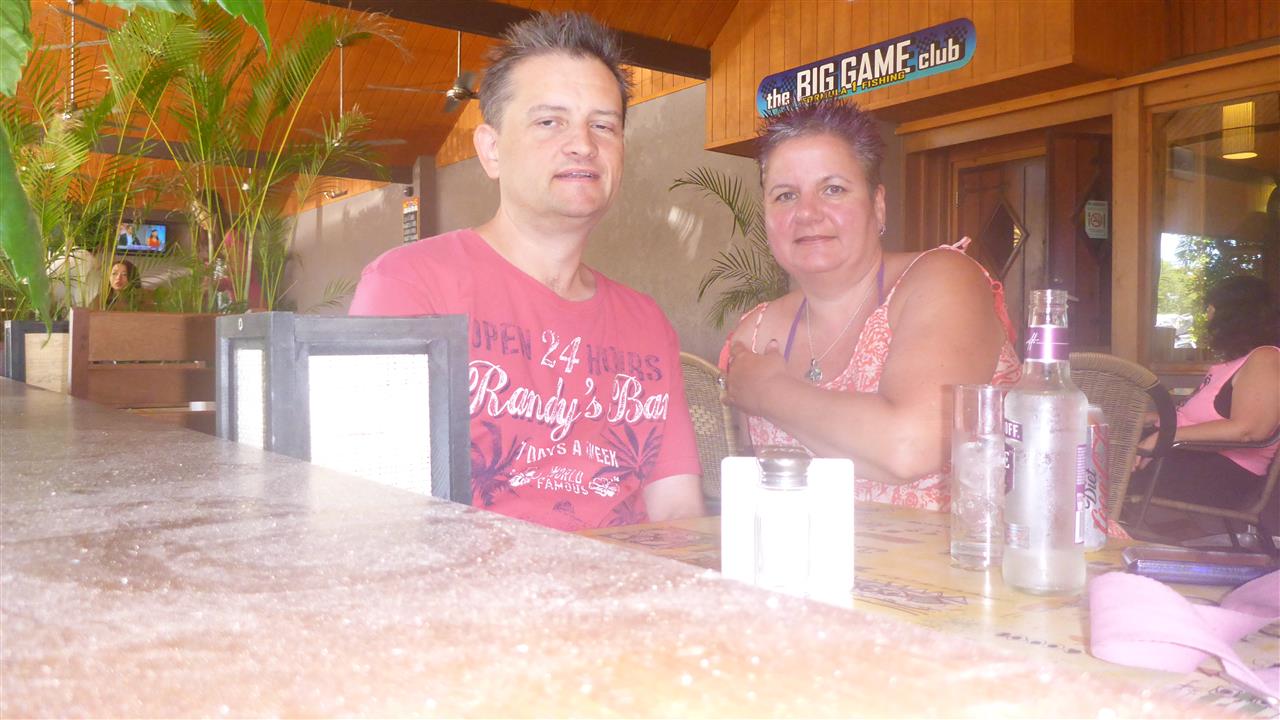 Our day began in a slightly more relaxed way, no plans & an aimless drive along the coast, taking in the interestingly named " Yorkies Knob " a quiet seaside village.
A pair of Giant bangers & chips at Auntie Dee's fave "The Cock & Bull"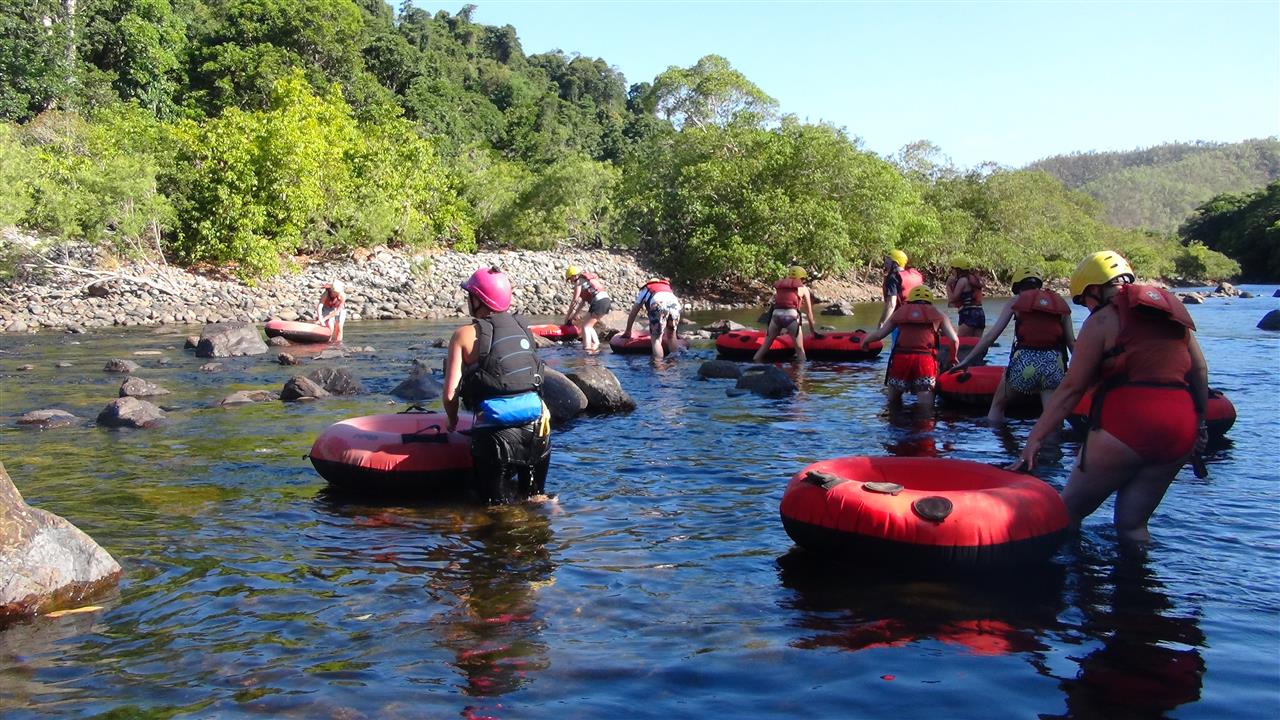 Back to our hotel & quick change to await our transpoert to the tubing session with " Foaming Fury ".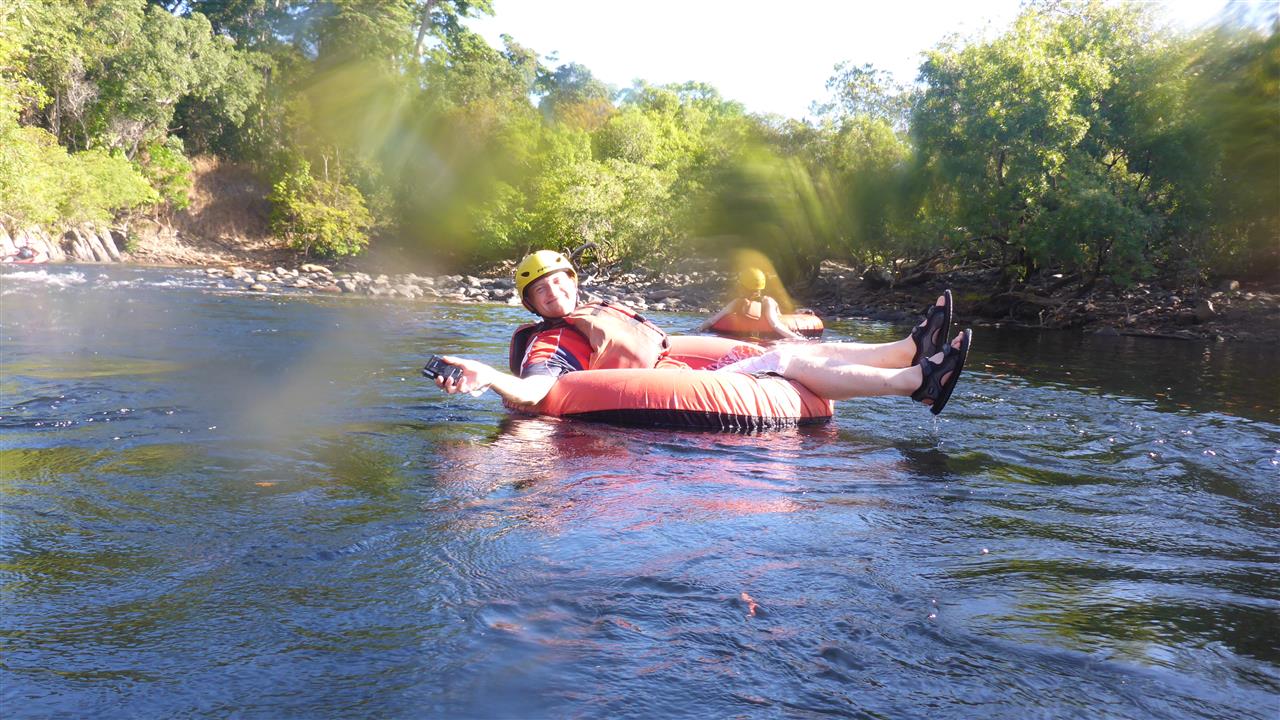 After a 5 minuite walk along some treacherous pathways, we entered the not so raging waters.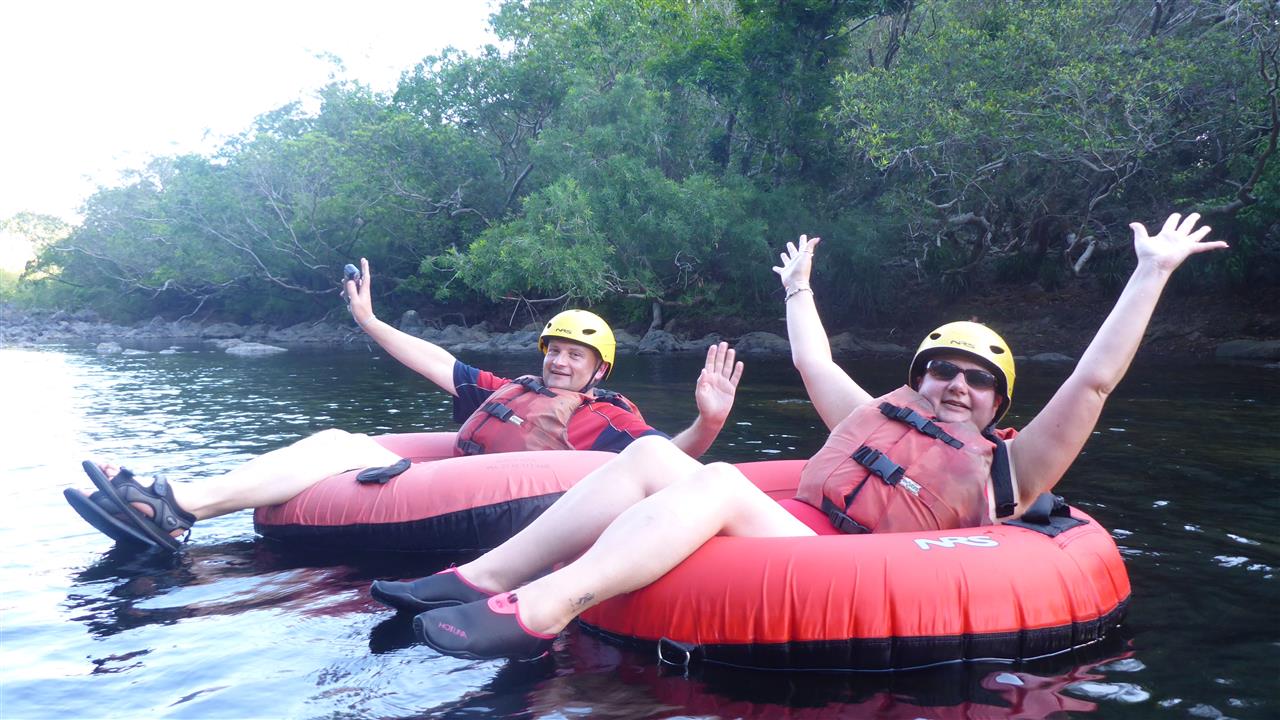 We stayed at the back of the pack & took full advantage of our Guide Amy, not only for her photographic skills , but also to push us off the rocks when we ran aground in the low waters.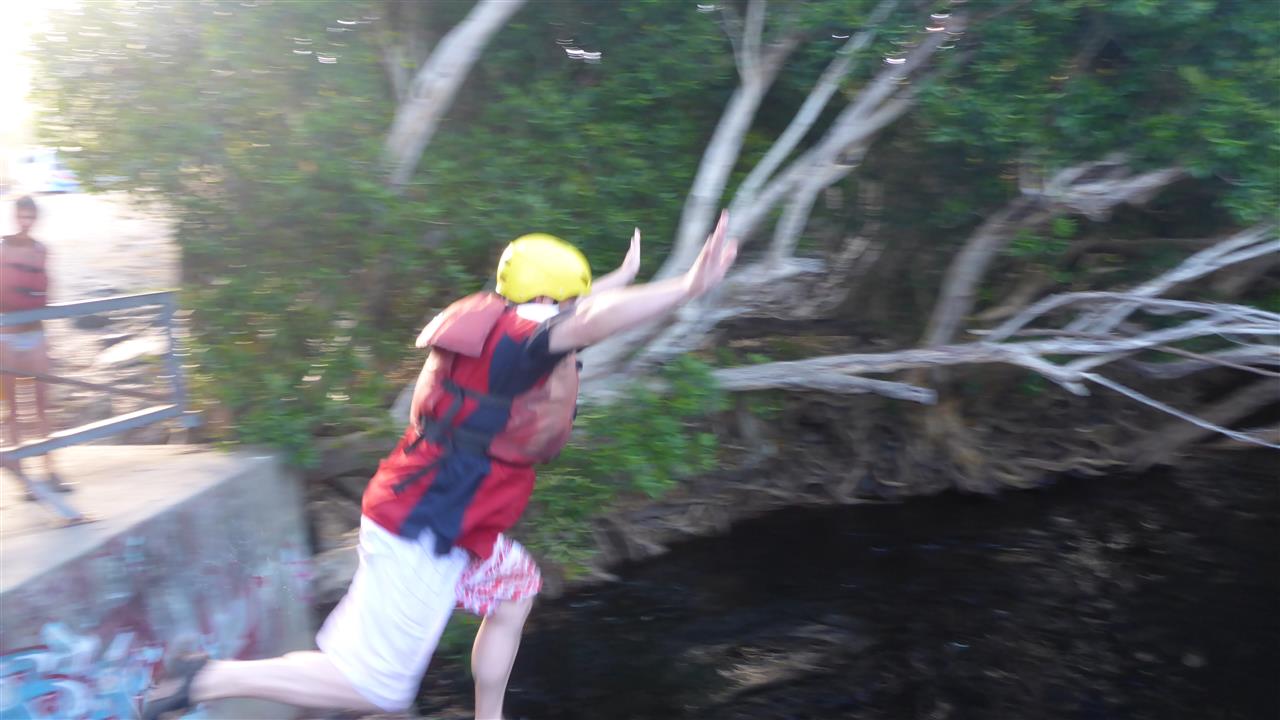 Mid way through our shenanigins we were invited to jump off a bridge, some idiots did, some sensible people photographed them !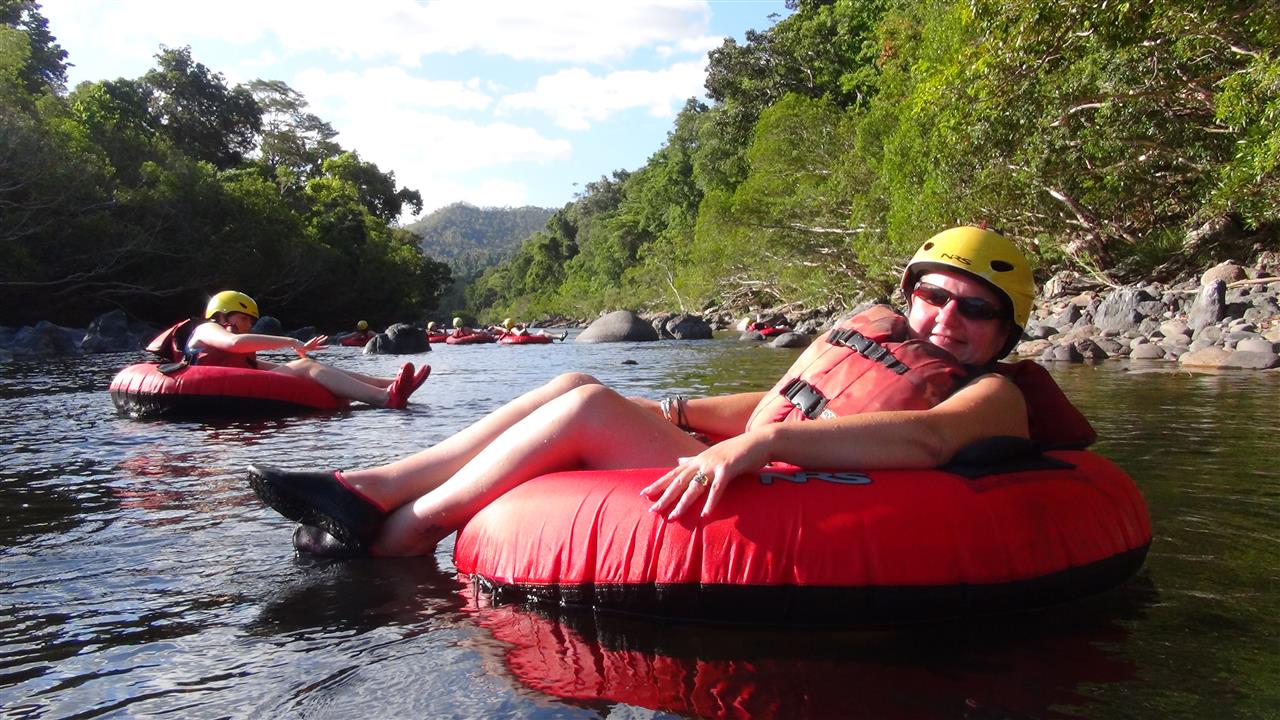 The river gave us a few minor rapids & a chance to lazy river float our way through the calm bits.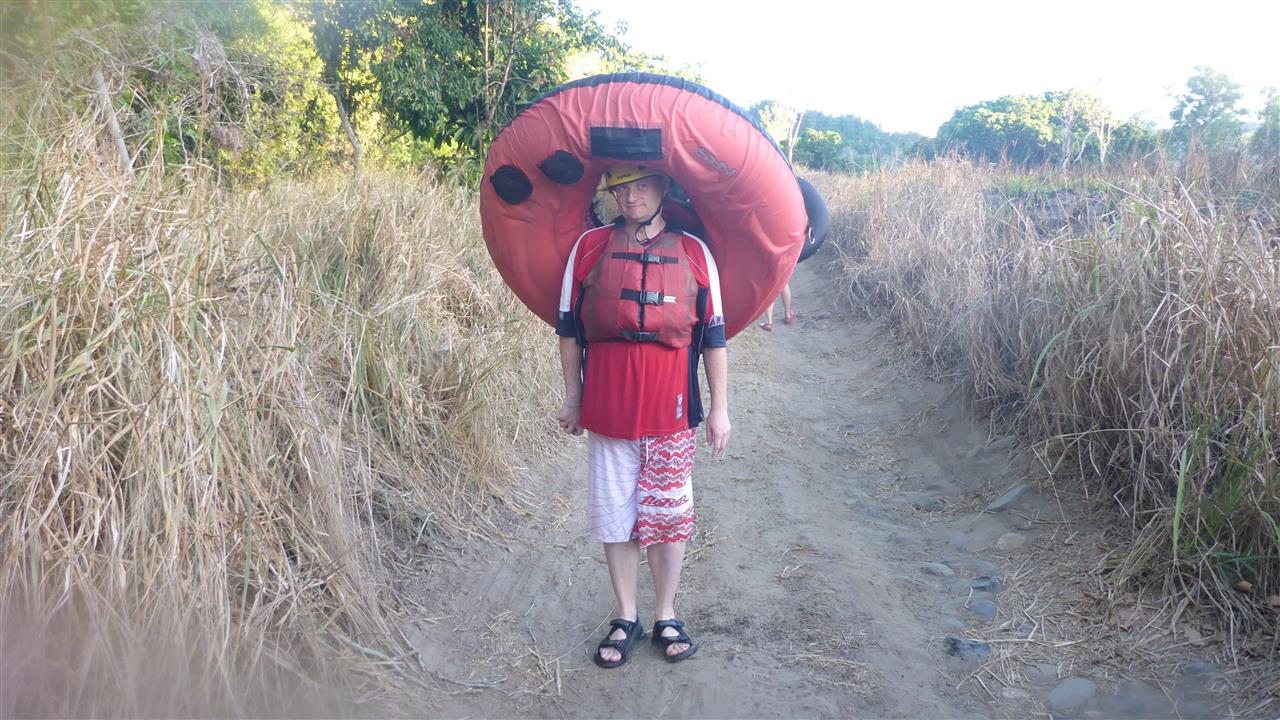 The best way to carry your tube ....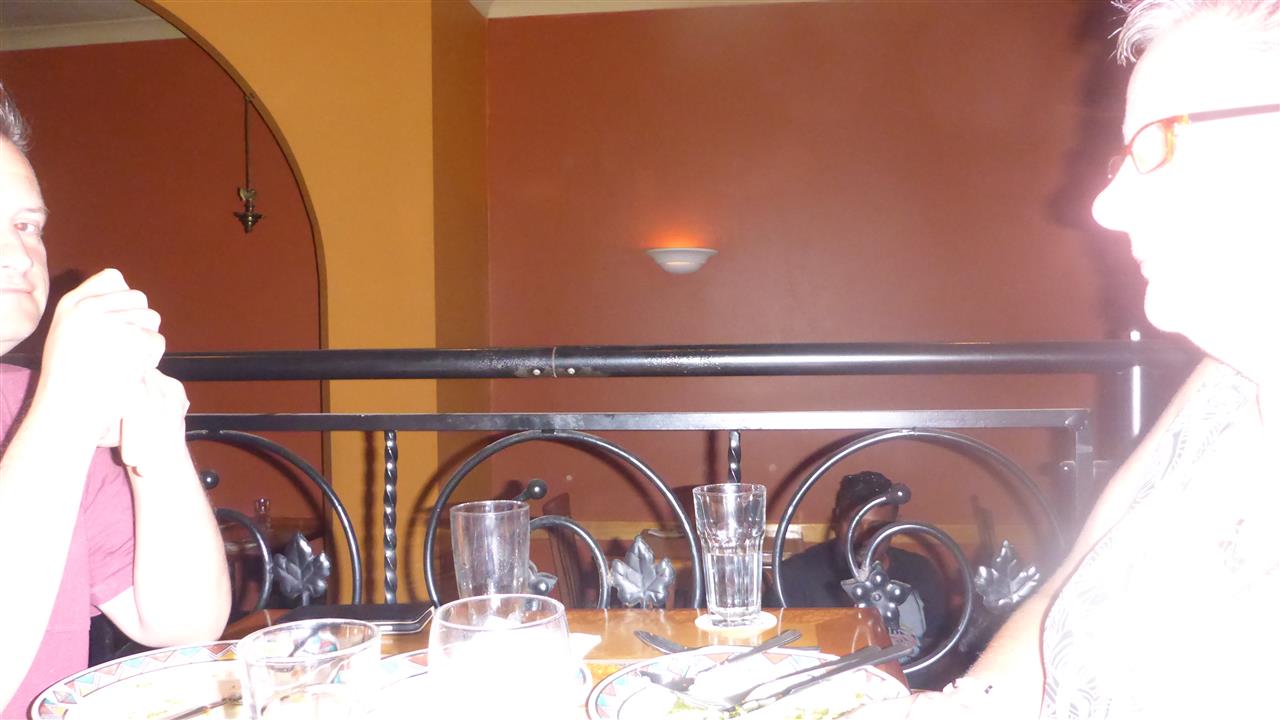 Dinner at Marinades, another India Emporium..The Service is shocking & we are having a ball, making them look idiots : )

They were sooooooooo crap look at the pic the waitress took ..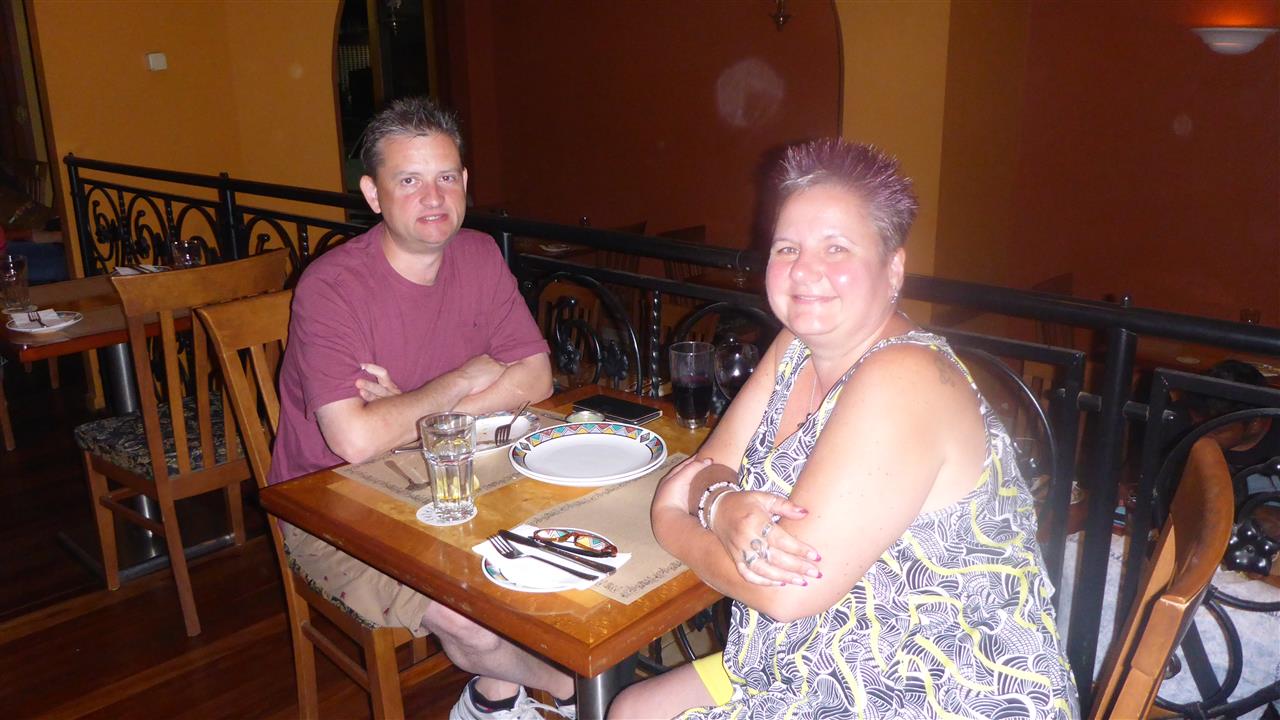 Sorry about Ian's expression, according to him, it's the only one he's got .........Really?


Goodnight reader xx
---
Day 22 :A surprise concert at Sydney Opera House (Wednesday 12th November 2014 )
Day 23 :Jet boat & the revolving restaurant (Thursday 13th November 2014 )
Day 24 :Bon voyage Sydney (Friday 14th November 2014 )