Holiday Australia

Show all days on one page (a long download!)
Day 1 :Up , up and away..hopefully (Wednesday 22nd October 2014 )
Day 2 :The day that time forgot. (Thursday 23rd October 2014 )
Day 3 :Lifes a Bondi Beach! (Friday 24th October 2014 )
Day 4 :Tea with Auntie Dee. (Saturday 25th October 2014 )
Day 5 :Katoomba to Morpeth via pie country. (Sunday 26th October 2014 )
Day 6 :Skippies in the ( Lighthouse ) Garden.. (Monday 27th October 2014 )
Day 7 :A Carpet Python, Jellyfish , a Shark & Some Horse Flies. (Tuesday 28th October 2014 )
Day 8 :Our day on the Waterfalls way. (Wednesday 29th October 2014 )
Day 9 :Byron Bay Lighthouse & Dracula's (Thursday 30th October 2014 )
Day 10 :Crikey & a warm welcome in Peregian Springs. (Friday 31st October 2014 )
Day 11 :Whistle stop tour with Annette & Ken (Saturday 1st November 2014 )
Day 12 :Surf Club fry up & a ferry to Fraser Island (Sunday 2nd November 2014 )
Day 13 :Navigating Fraser Island's sophisticated motorway system. (Monday 3rd November 2014 )
Day 14 :The long & winding road (Tuesday 4th November 2014 )
Day 15 :Throw another shrimp on the bonfire , Guy Fawkes (Wednesday 5th November 2014 )
Day 16 :Capella to Airlie Beach via the sugar cane fields. (Thursday 6th November 2014 )
Day 17 :SV Domino day (Friday 7th November 2014 )
Day 18 :Whitsundays & The Great Barrier Reef from the air (Saturday 8th November 2014 )
Day 19 :Waterfall way day (Sunday 9th November 2014 )
Day 20 :My Boomerang won't come back (Monday 10th November 2014 )
Day 21 :Yorkies Knob & Tubing The Mulgrave River. (Tuesday 11th November 2014 )
Day 22 :A surprise concert at Sydney Opera House (Wednesday 12th November 2014 )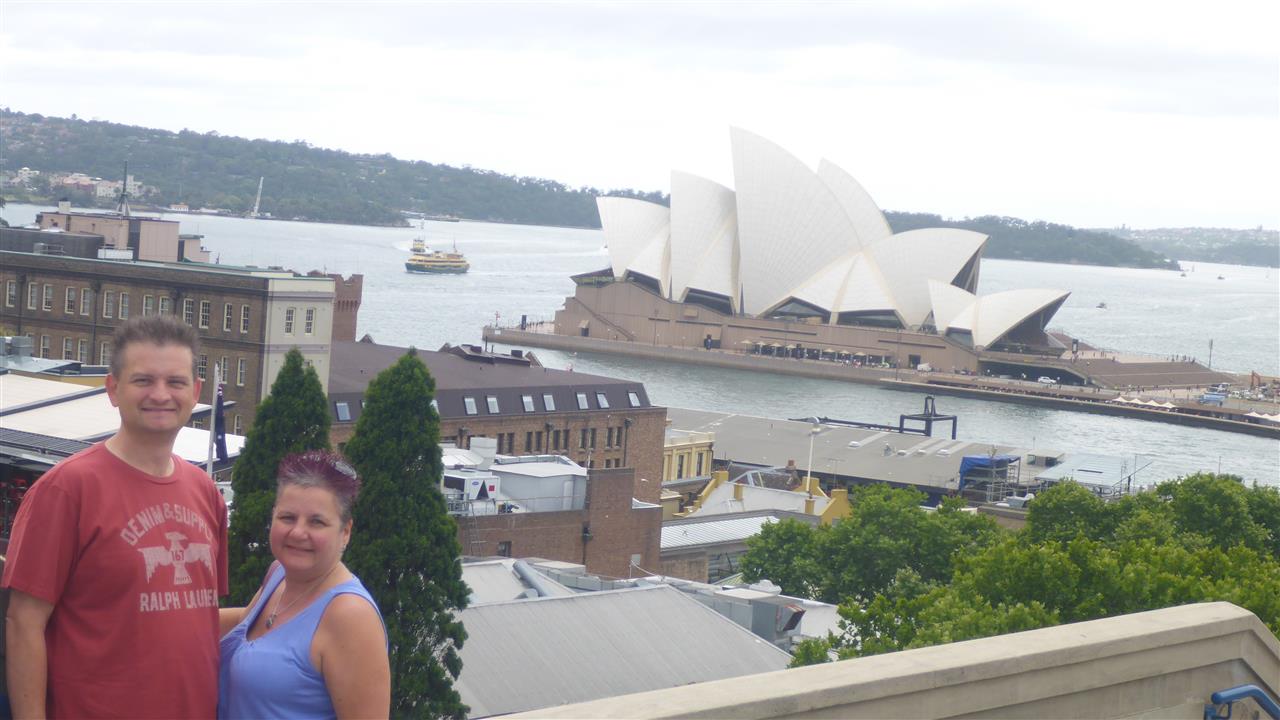 After a lazy start we decided to walk over the Sydney Harbour bridge.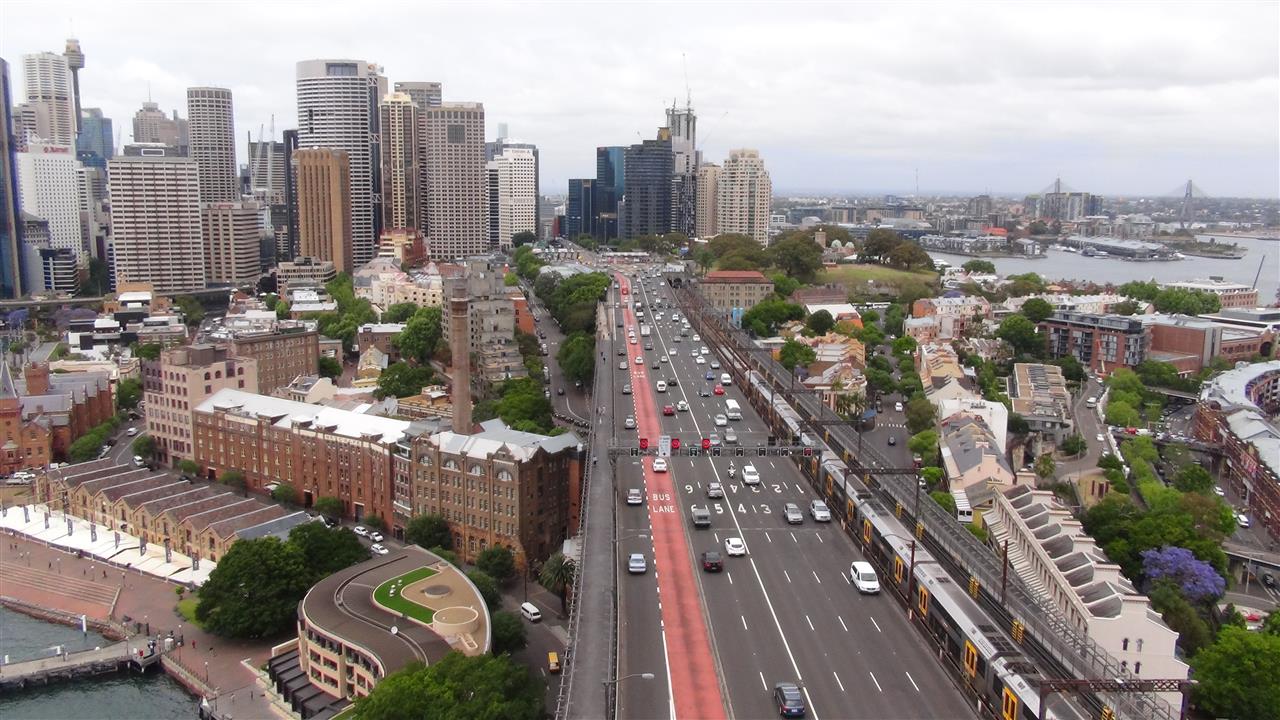 Part way across, Ian chose to climb one of the stantions,the 200 + steps held no allure to me, Ian caught some stunning views on camera.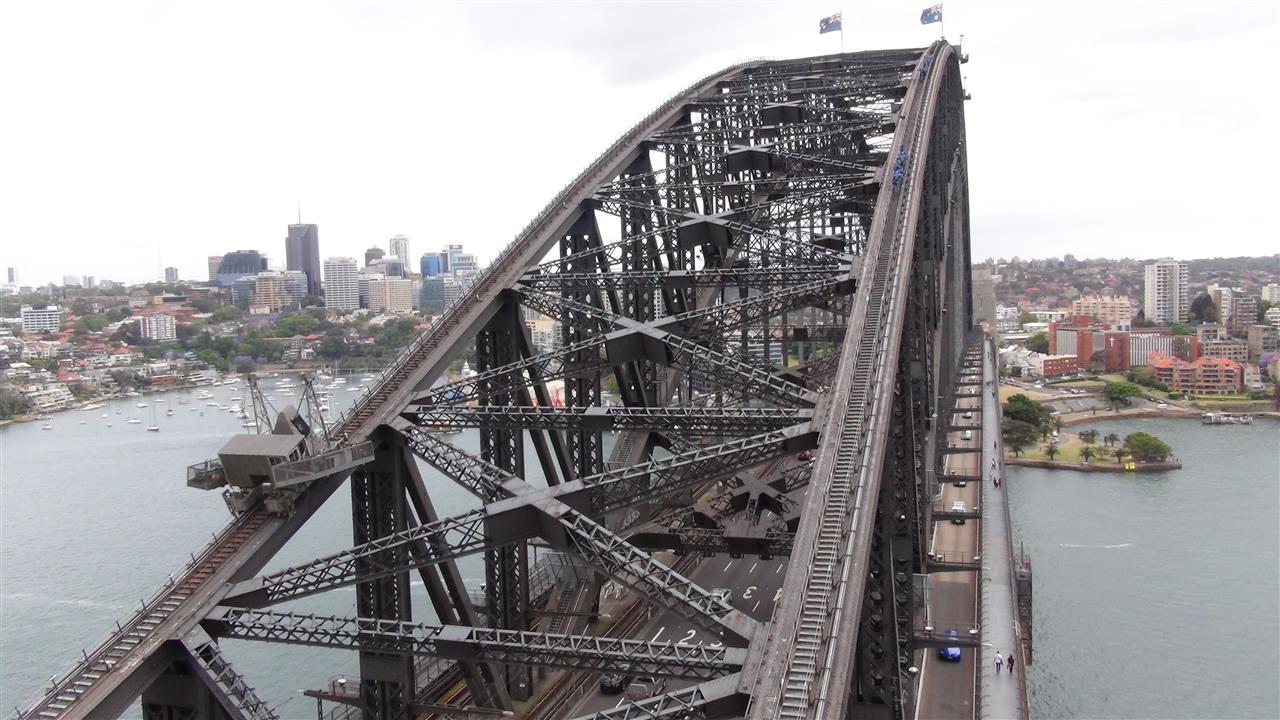 He also learned lots of interesting historical facts, It took lots of steel to build the bridge & it took quite a long time .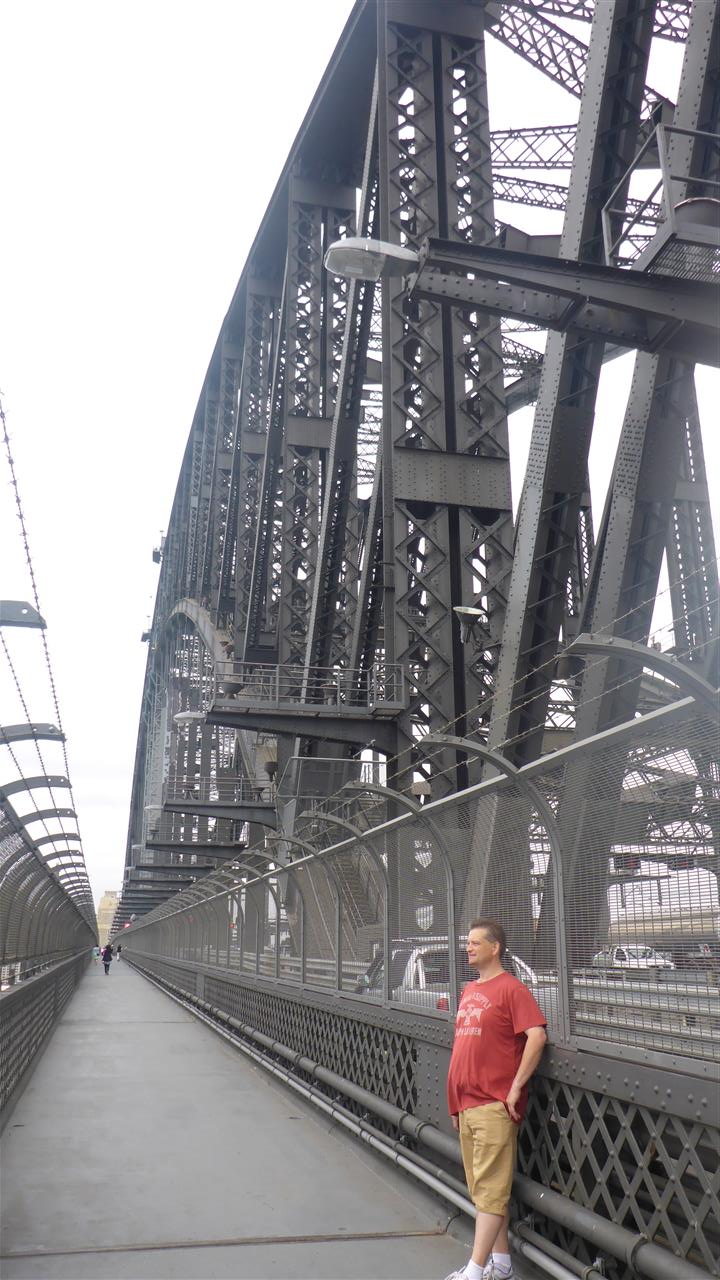 Quite an impressive structure , & a bridge.
Adding to our list of views of the Opera house.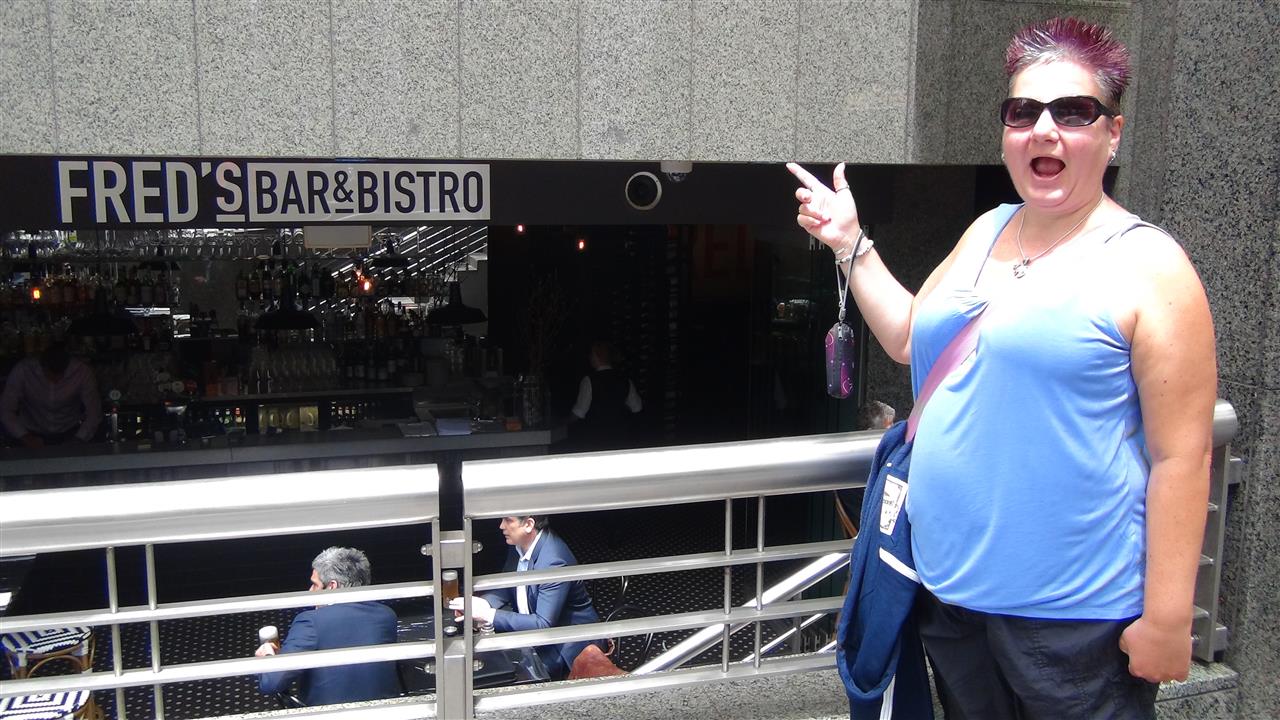 This high class establishment caught our eye , but sadly we couldn't afford the caviar & champagne prices!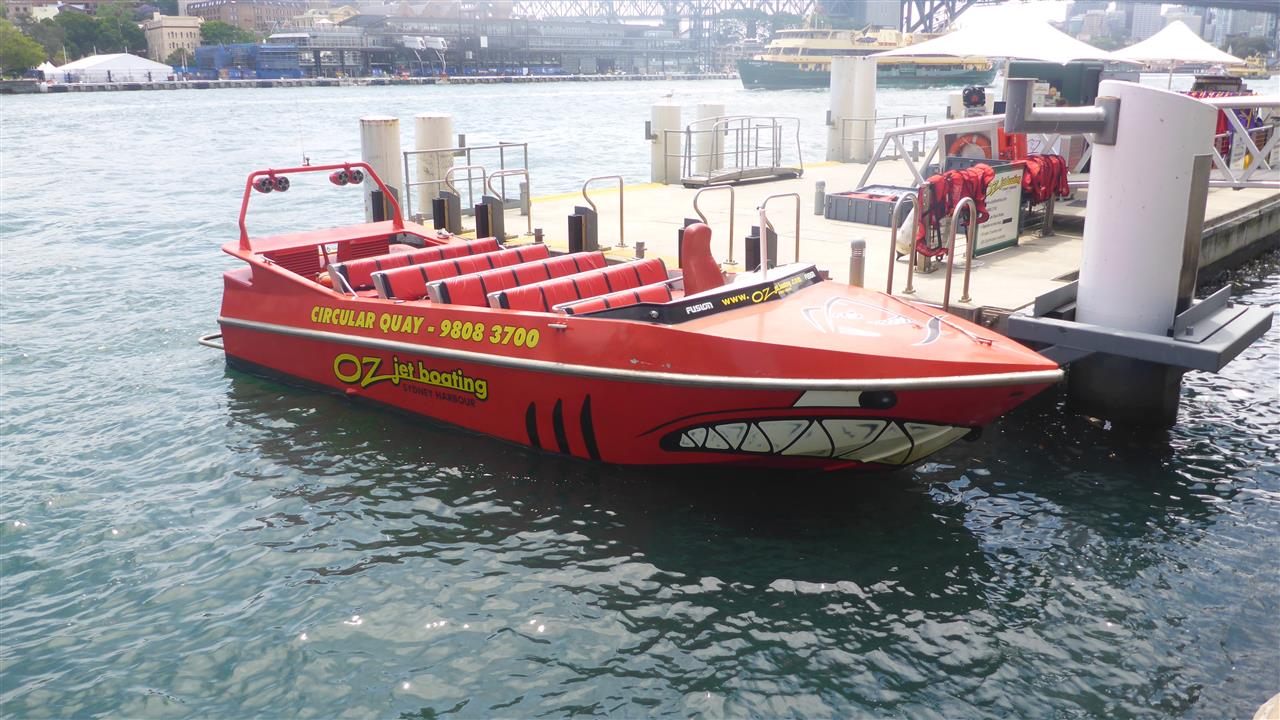 Next stop Jet Boating !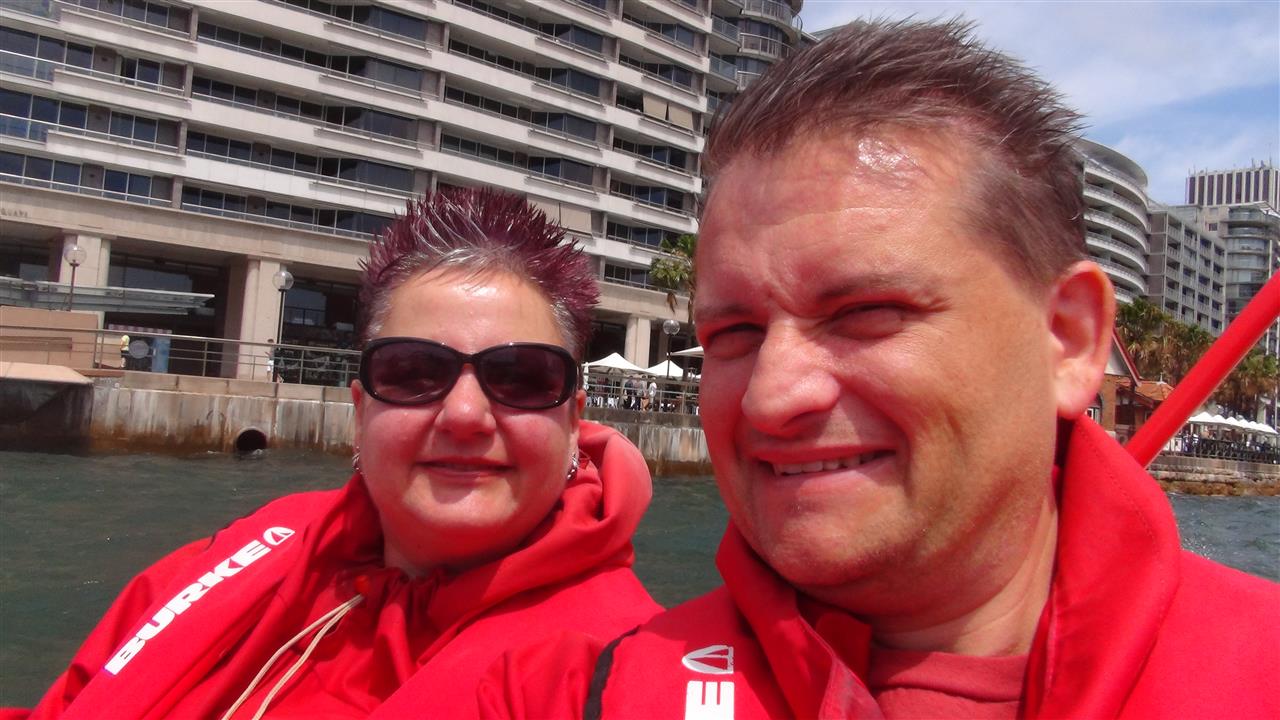 A high octane whiz around the harbour, 30 minutes of sheer adrenaline!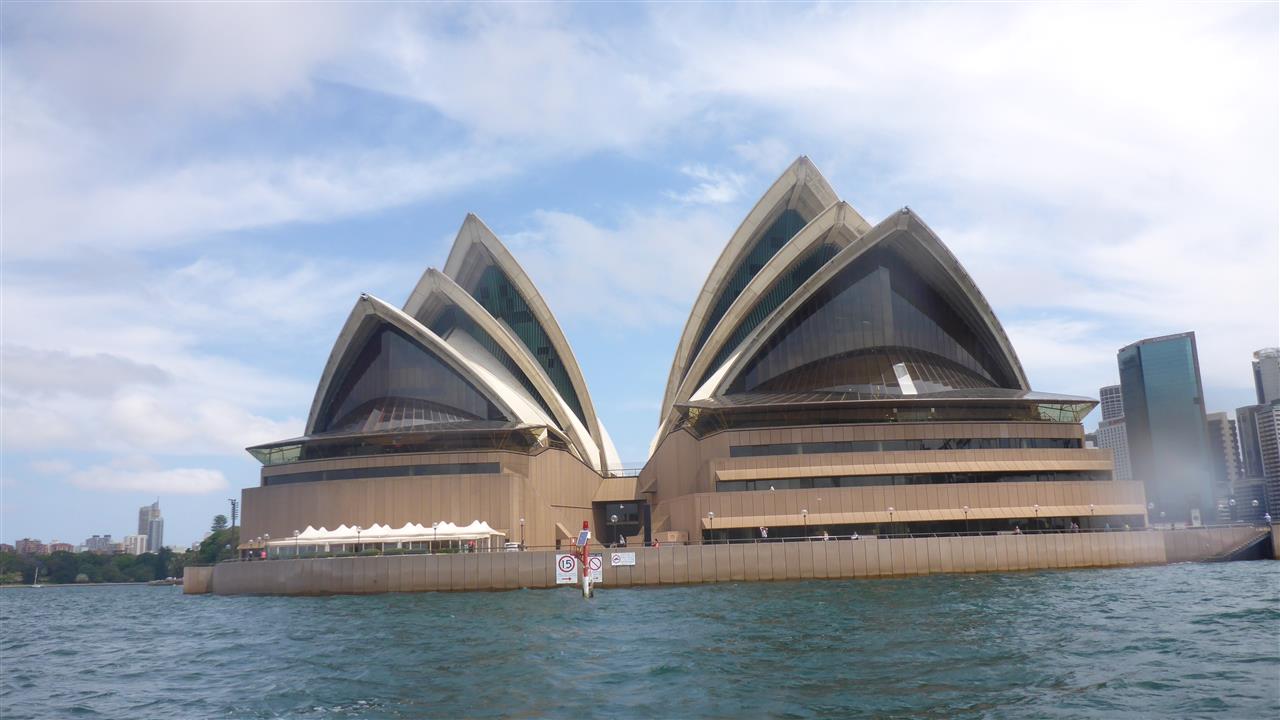 The stunning Opera House from the water .
We both got mouthfulls of salty water, we couln't stop laughing & grinning as our skilled skipper , performed stunts & soaked us!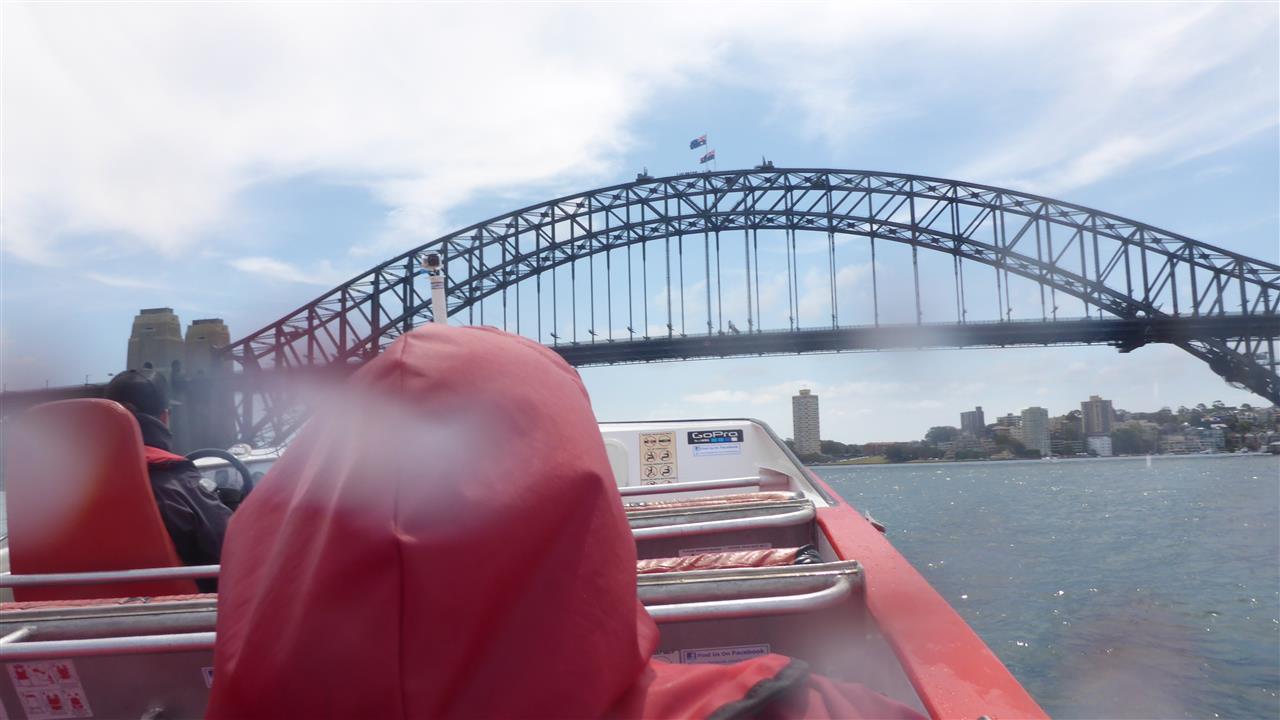 The Bridge from below.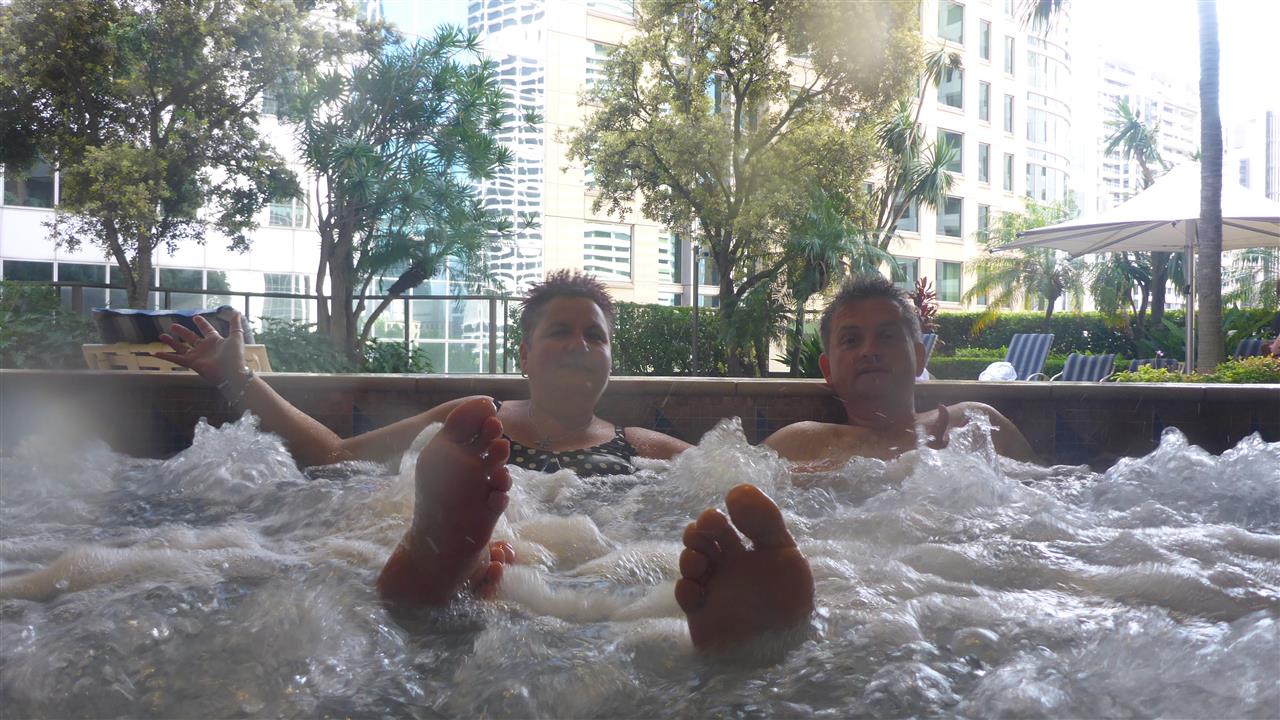 Back to our hotel, the pool proved to be a bit nippy , but the spa was perfect.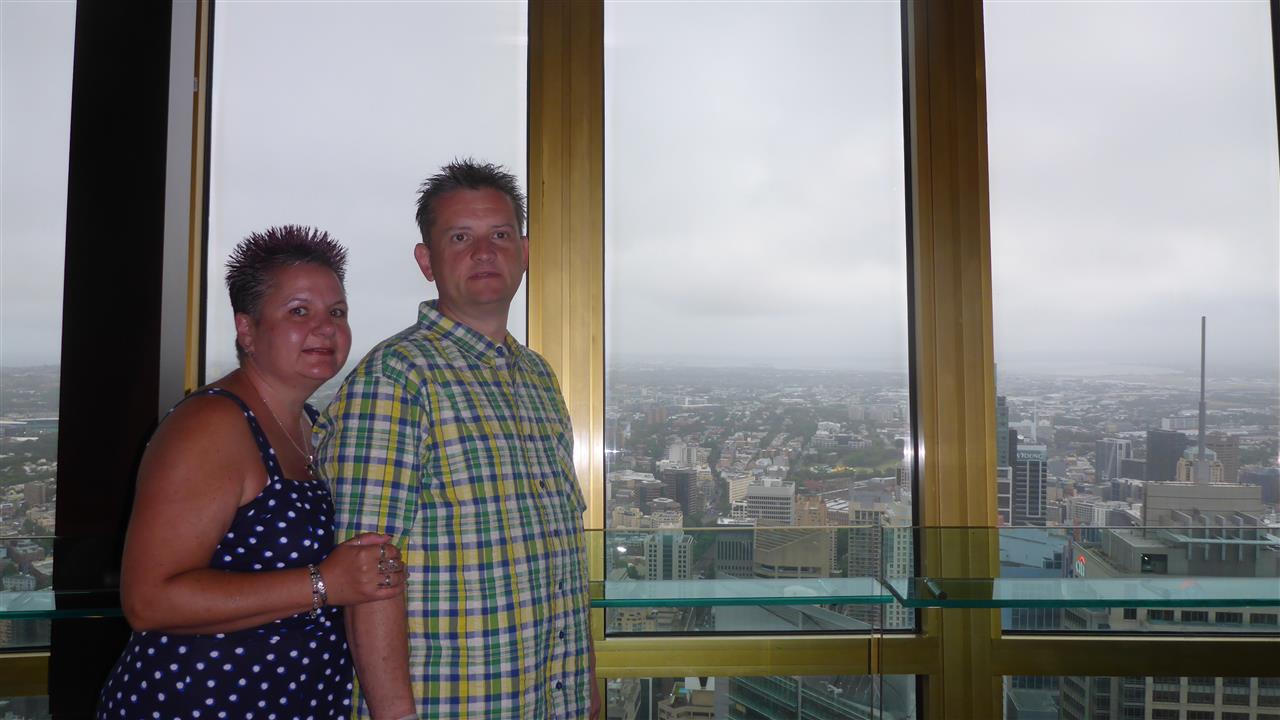 & Dinner at the Sydney Tower Buffet, we arrived early enough for a drink in the posh "360 " bar & it's panoramic daylight views.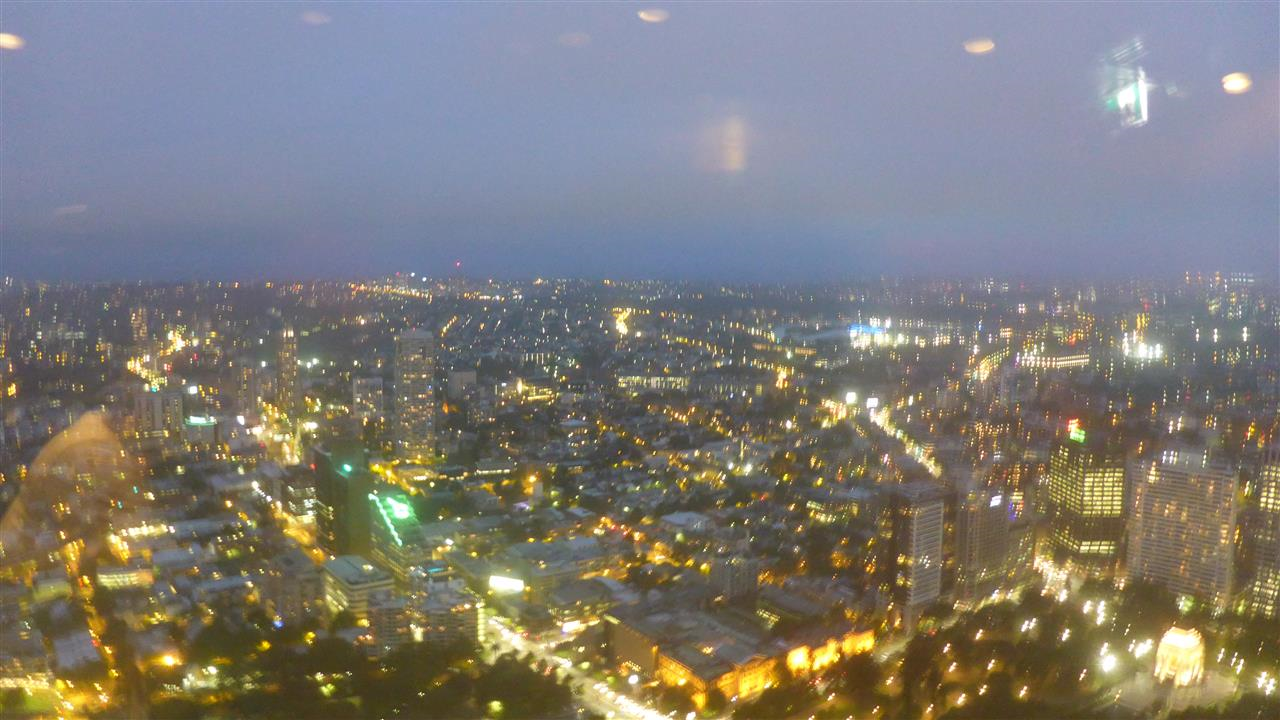 Then up one more floor to the buffet dining area. The food was plentiful & varied..We weren't rushed & spent a good couple of hours enjoying the sparkling nightime vista.

A short walk back to our hotel & to bed for the last time on Aussie soil.

Goodnight reader xxx
---
Day 24 :Bon voyage Sydney (Friday 14th November 2014 )