* USA 2011 *

Show all days on one page (a long download!)
Day 1 :The Longest Day (Tuesday 26th July 2011 )
Day 2 :Yosemite..We've been away too long. (Wednesday 27th July 2011 )
Day 3 :Ian & Debbi...2 years today Congratulations! (Thursday 28th July 2011 )
Day 4 :Ian & Min take to the river..SEE NEW UPDATES (Friday 29th July 2011 )
Day 5 :Sunset Inn to Mammoth Lakes.. (Saturday 30th July 2011 )
Day 6 :Death by vegas (Sunday 31st July 2011 )
Day 7 :Bellagio Babes (Monday 1st August 2011 )
Day 8 :Leaving Las Vegas (Tuesday 2nd August 2011 )
Day 9 :Fiery furnace with a delicate arch. (Wednesday 3rd August 2011 )
Day 10 :Petrified to leave Moab! (Thursday 4th August 2011 )
Day 11 :Its your Tombstone.. (Friday 5th August 2011 )
Day 12 :Helllooooo down there.... (Saturday 6th August 2011 )
Day 13 :Tucson pictures present...Return of the Cactus (Sunday 7th August 2011 )
Day 14 :Route 66 From Sedona & a slippery rock! (Monday 8th August 2011 )
Day 15 :Highway to Hell..( For our bottoms ) (Tuesday 9th August 2011 )
Day 16 :The long trek to Havasupai Falls (Wednesday 10th August 2011 )
Day 17 :Back to civilization ( and manners ) (Thursday 11th August 2011 )
Day 18 :The Joshua Bee's (Friday 12th August 2011 )

"Did you know its 20 to 9? " Asked Ian at 20 to 9 this morning..Frankly we didn't!

We showered & headed to our breakfast experience.. cereals , Juices & toast plus our choice of waffles or a freshly cooked omlette, Yum.


We decided to take the Palm springs aerial tramway to the top of the nearby, Mount San Jacinto .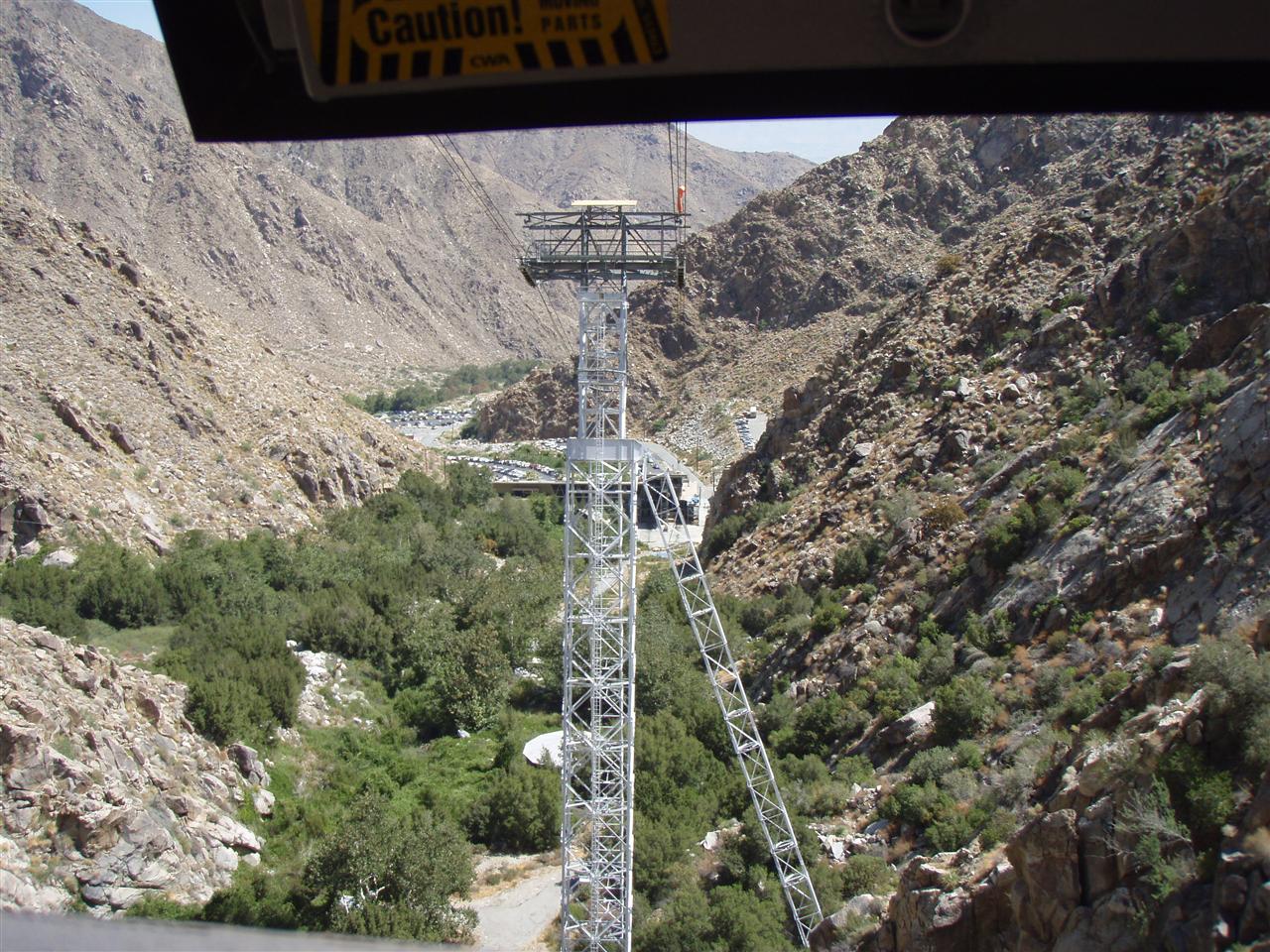 The tramway was the vision of Francis Crocker in the 1930's, he saw the tramway as a perfect way to transport hikers and day visitors to the sumitt in the minimum time.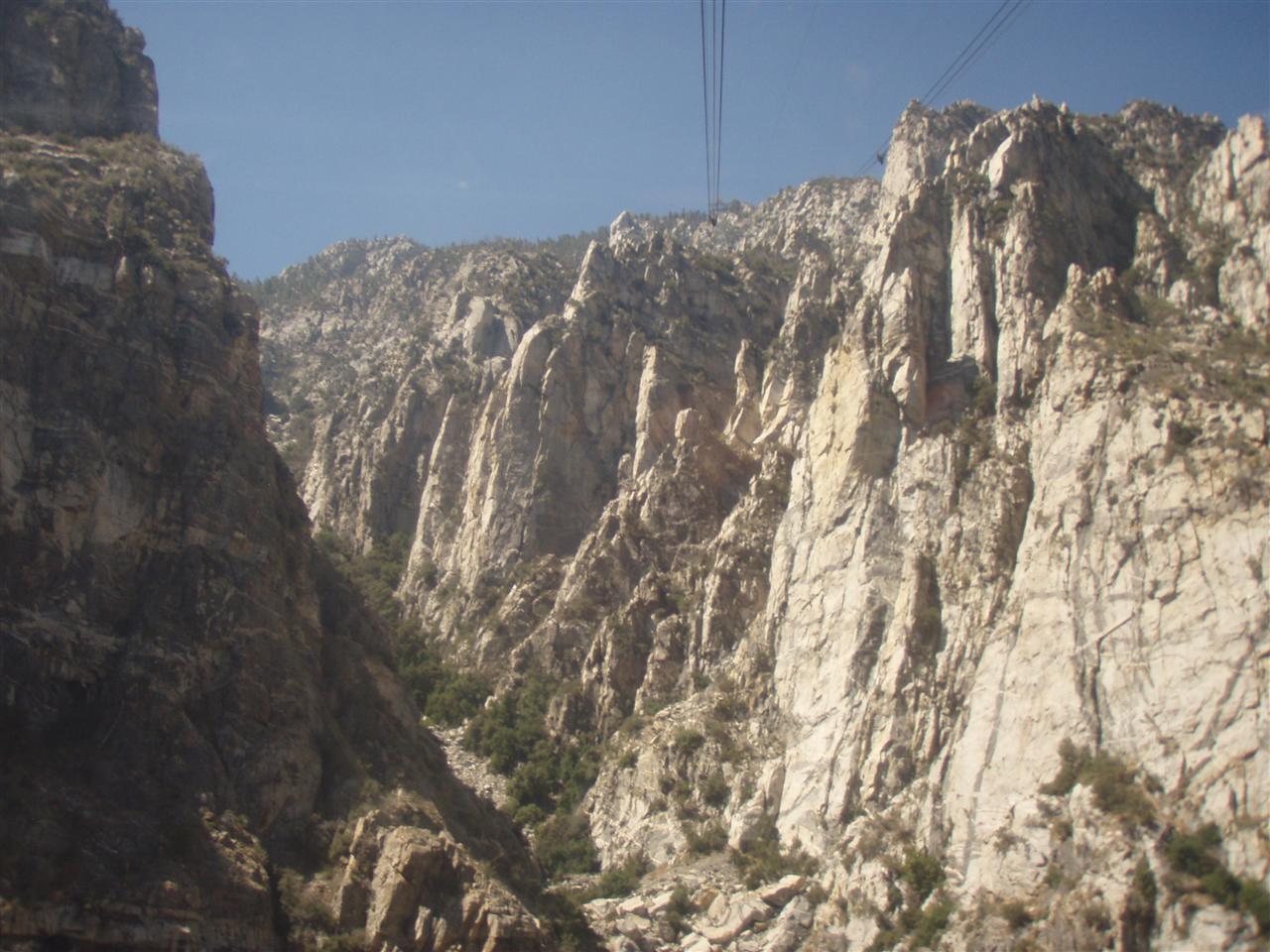 We travelled in cable cars , which covered the distance to the mountain top in around 10 minutes.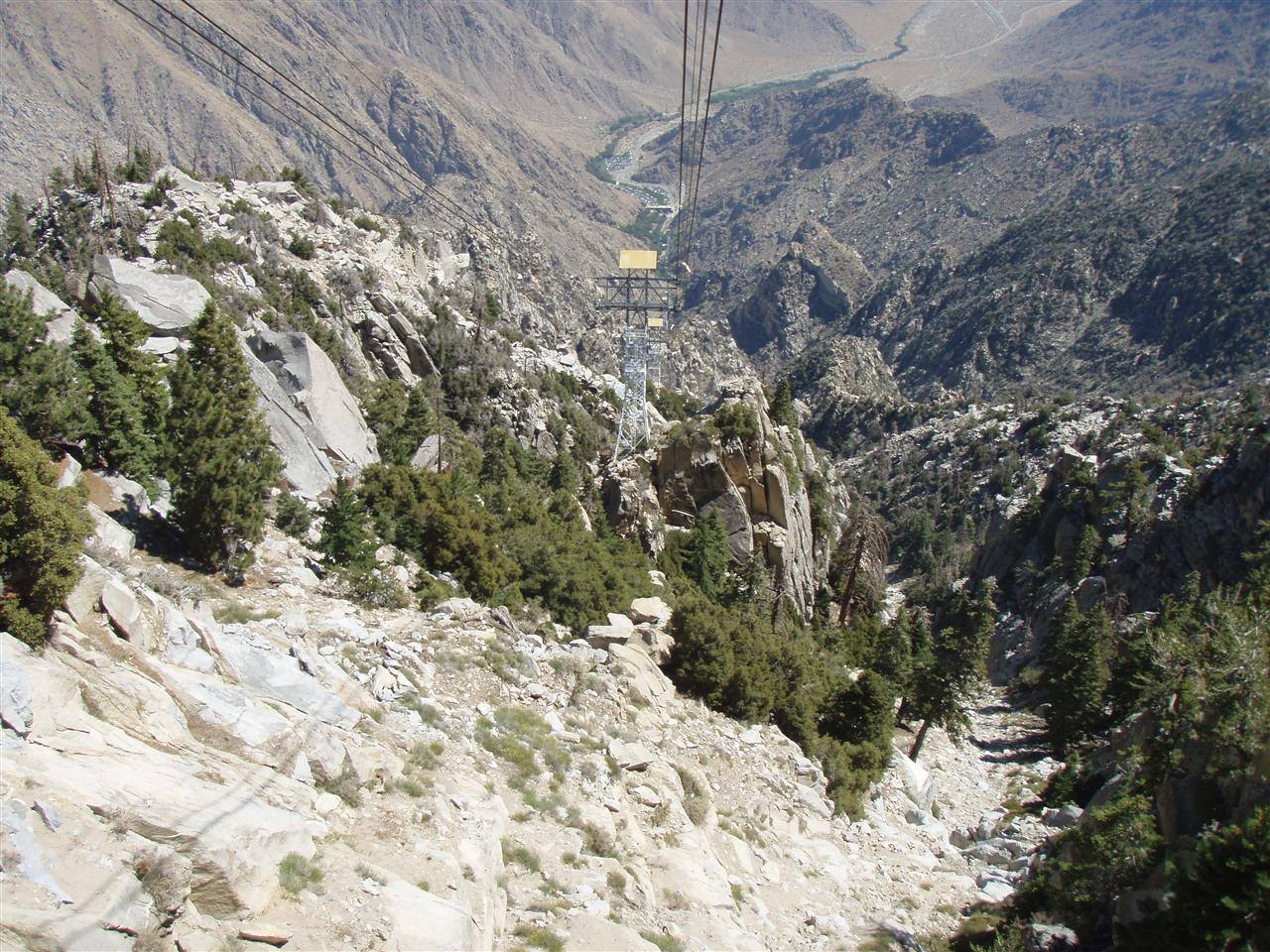 During the ride our car rotated 360 degrees twice (It was supposed to do this - Ian).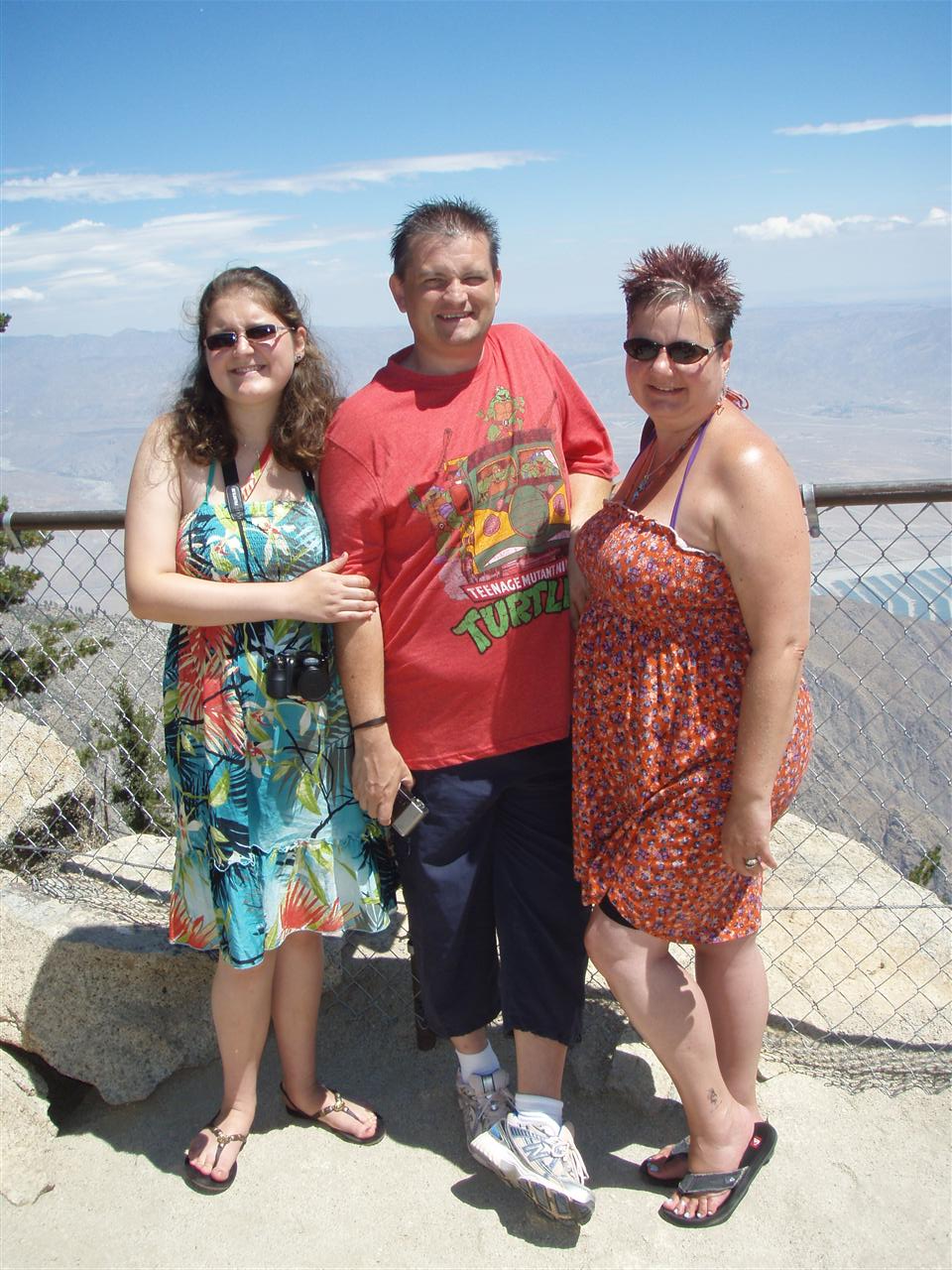 We visited Grubbs point , a vista allowing a panoramic view of the mountain slopes, named after a local prospector & woodsman.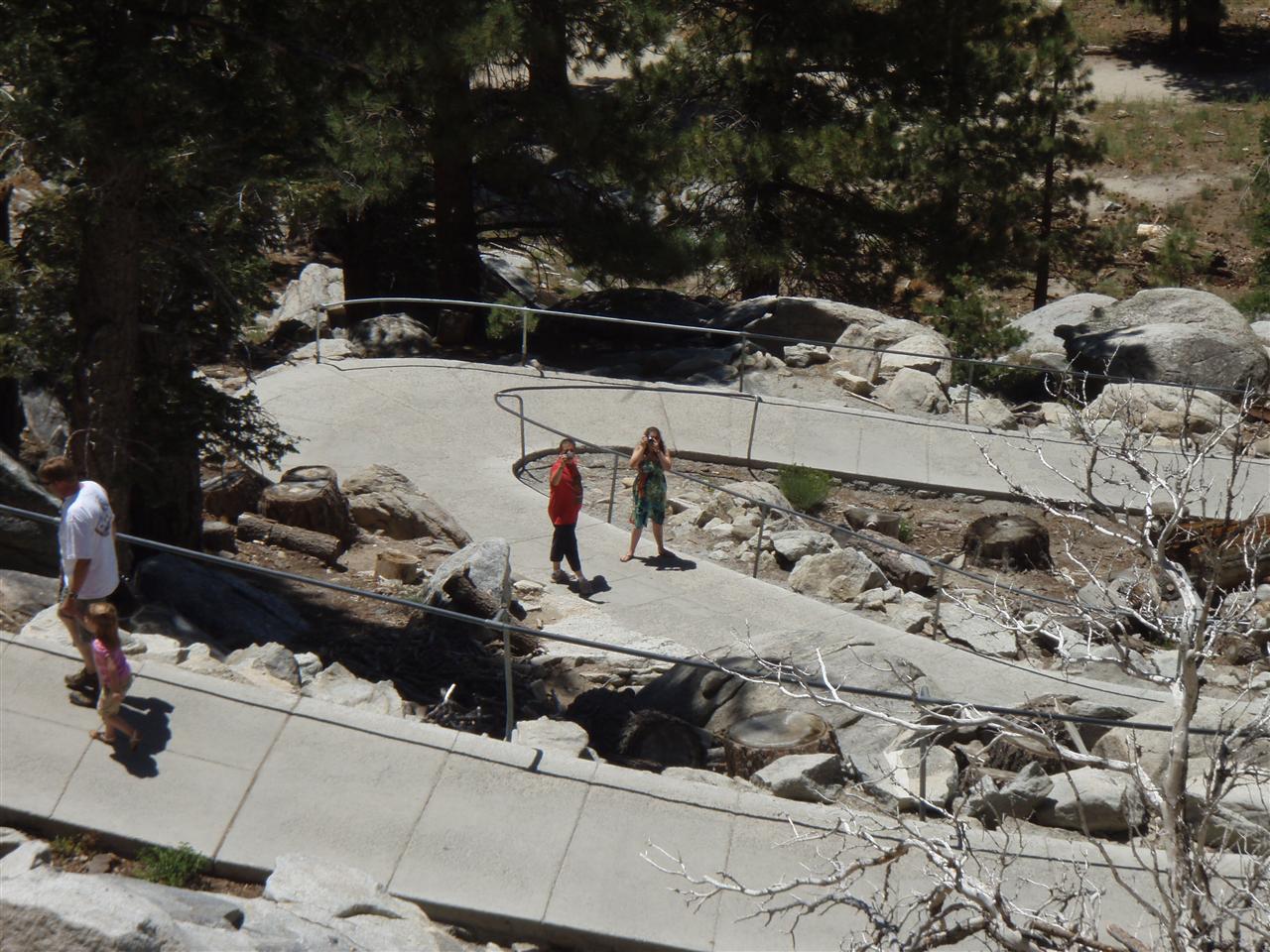 Ian & Min undertook the 2 thirds of a mile trail ( A wrong turn made it a lot longer! ) I cried off due to the old dodgy back.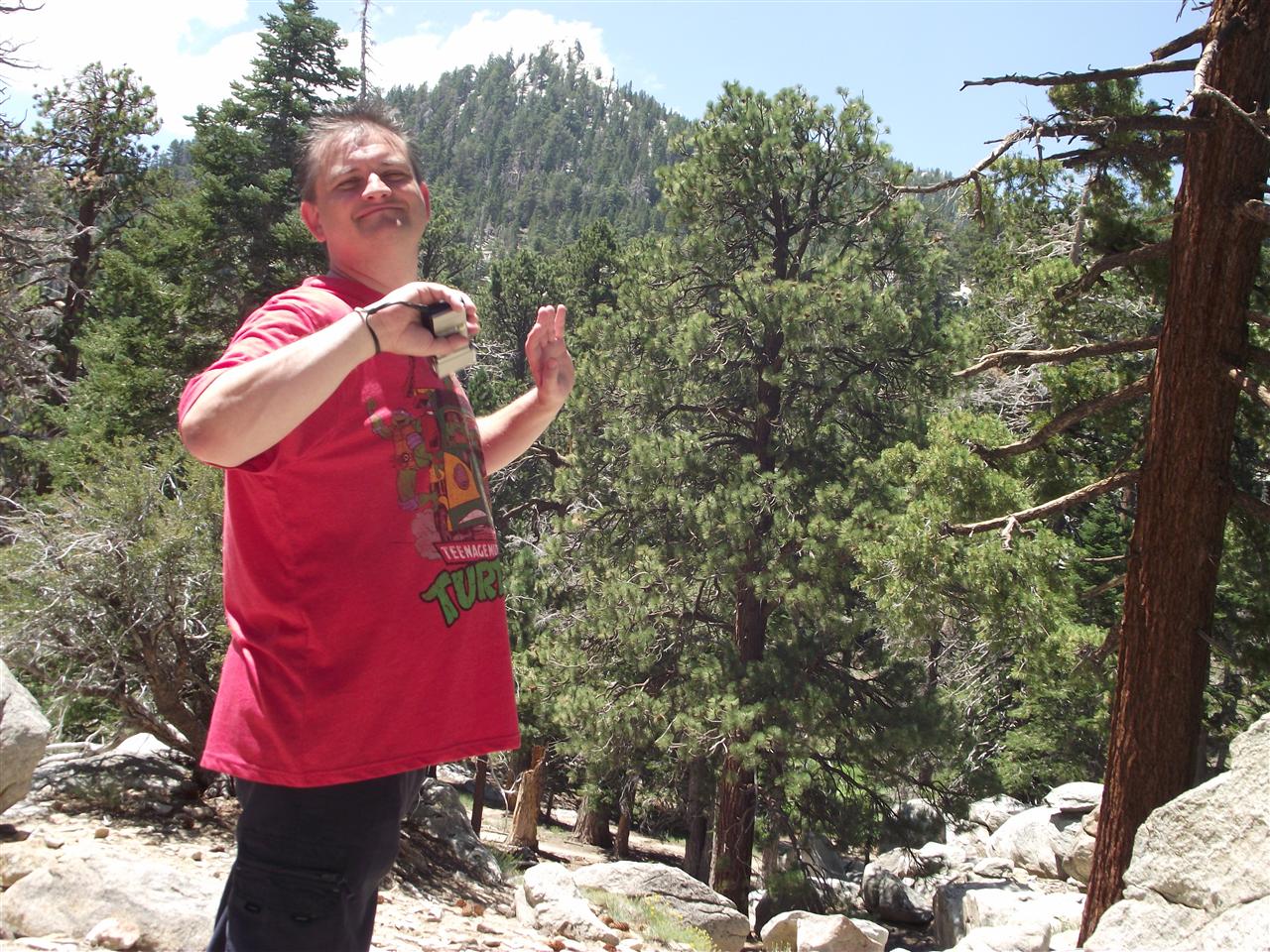 Ian celebrates reaching the top of the trail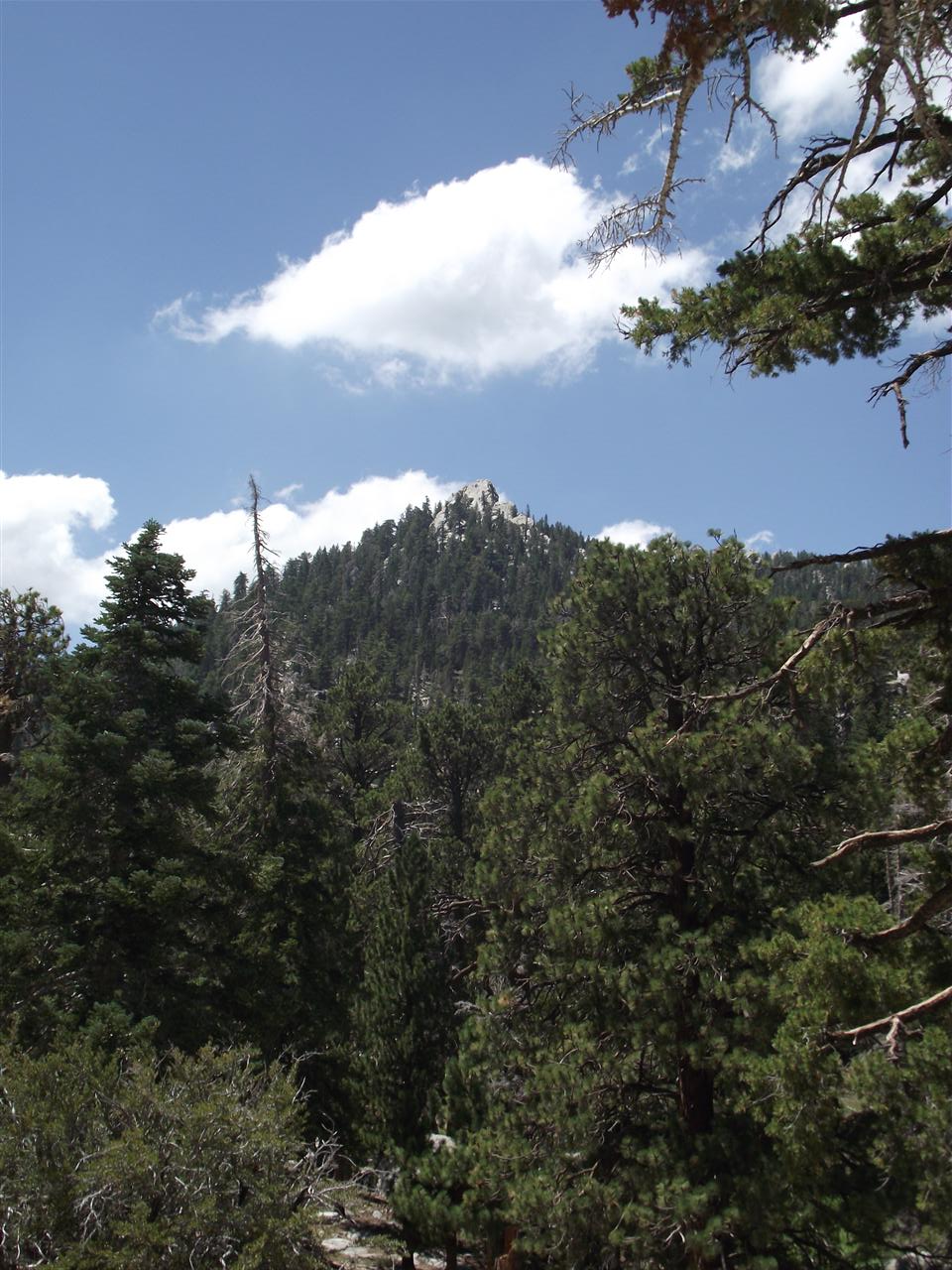 These shots are mins faves of the trail.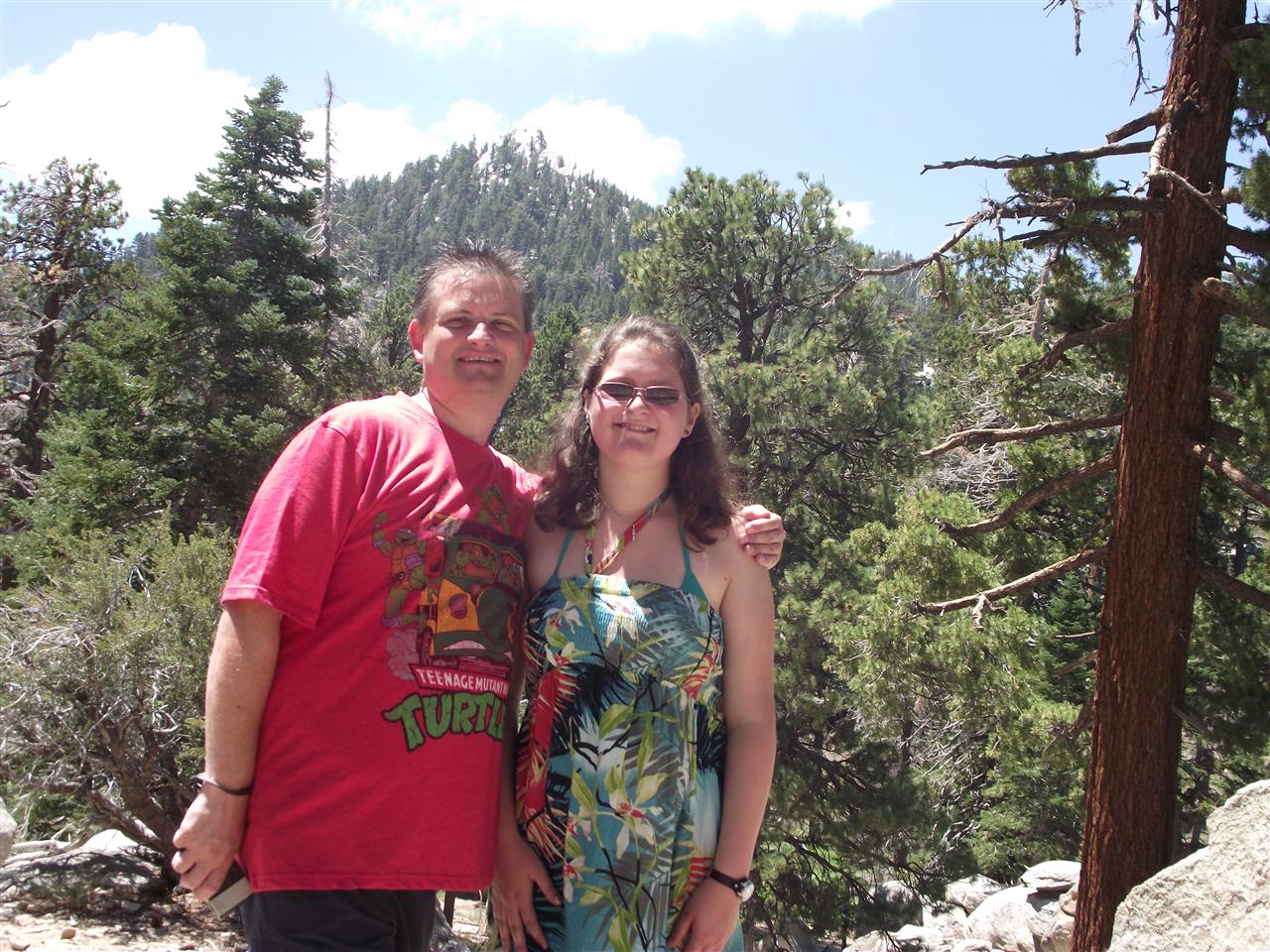 Big bear & baby bear exchange a rare comradely hug !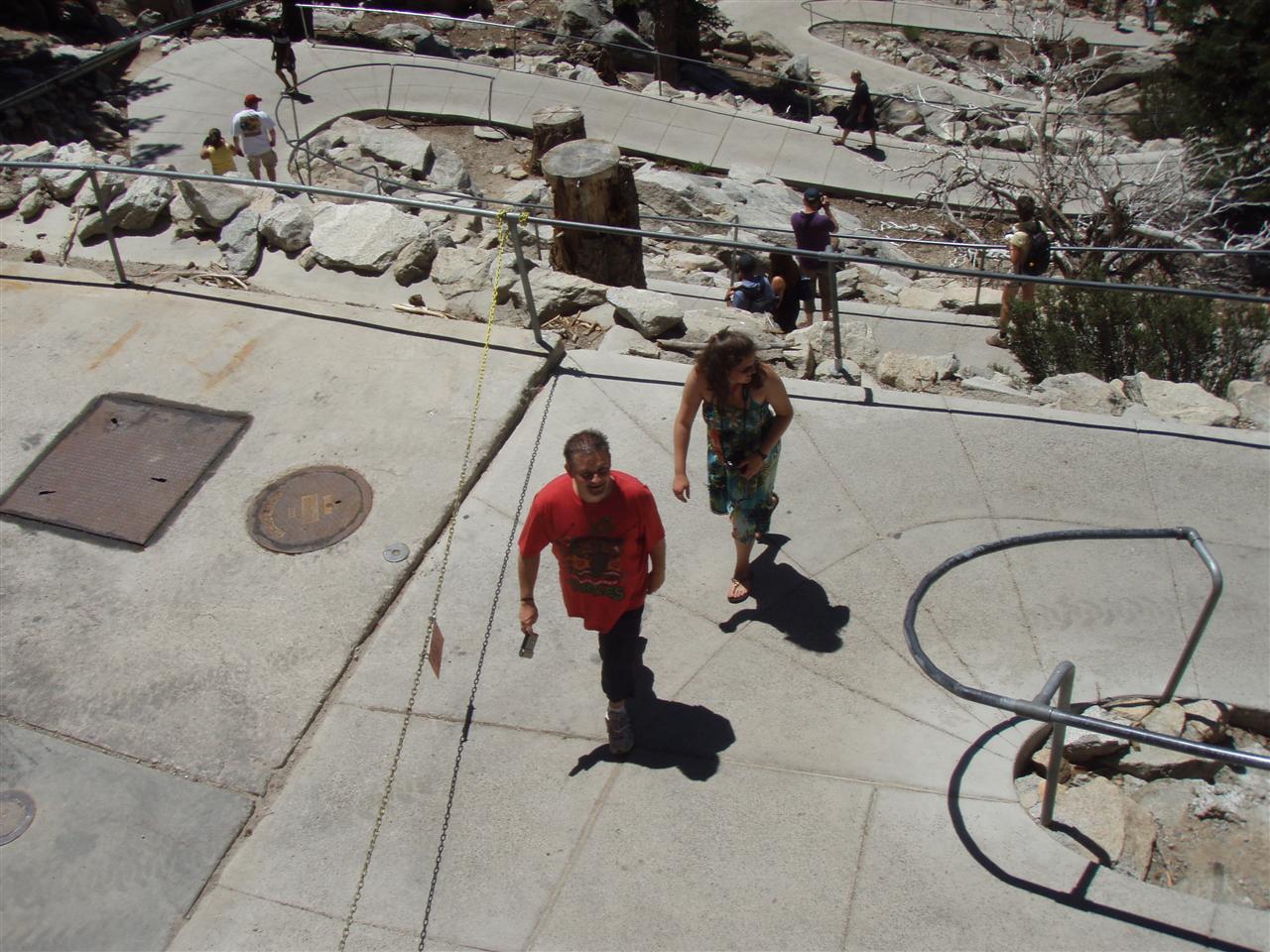 Puffed out they return..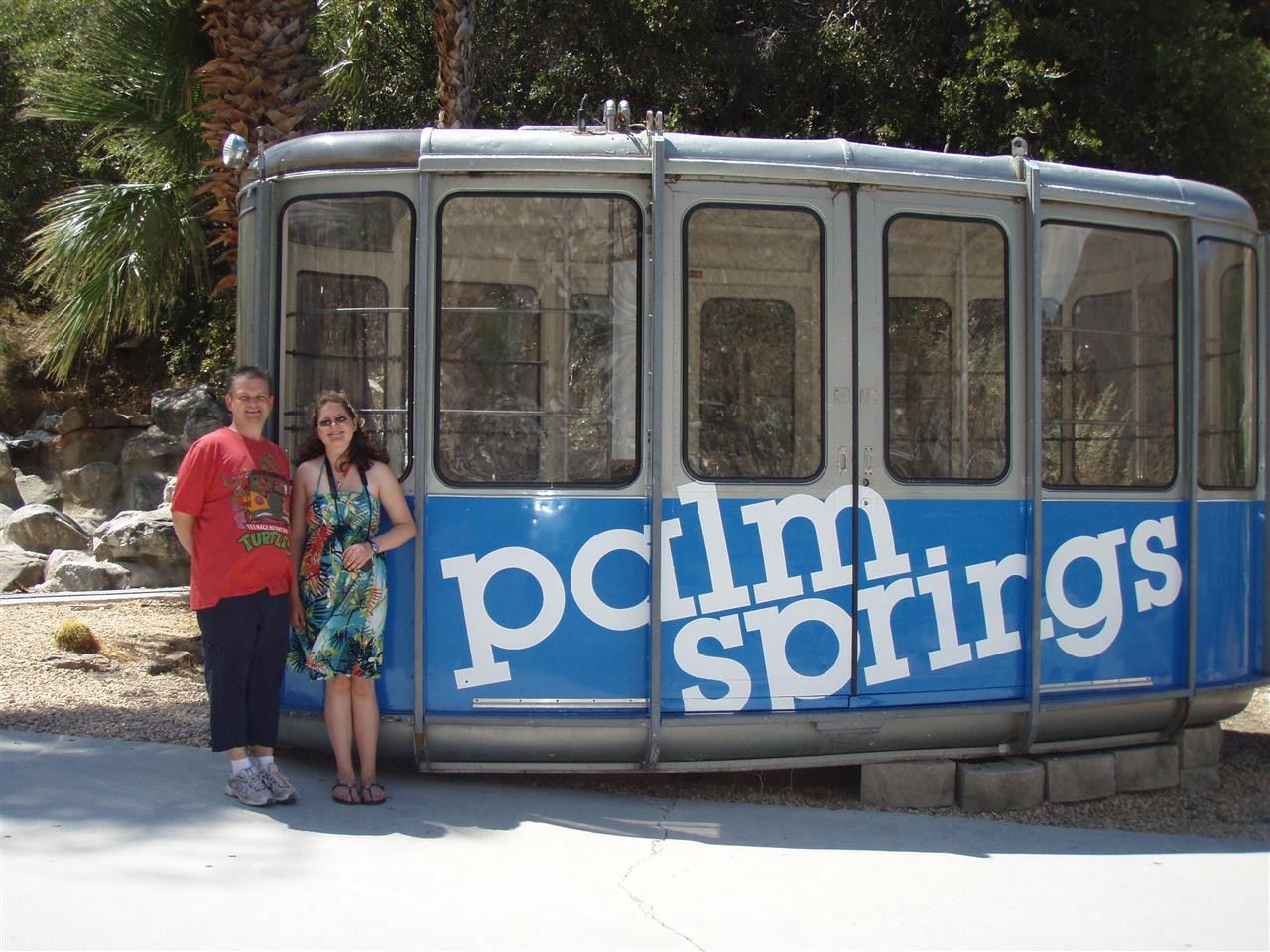 The original cable cars were replaced with the rotating carriages used today in the early 2000's.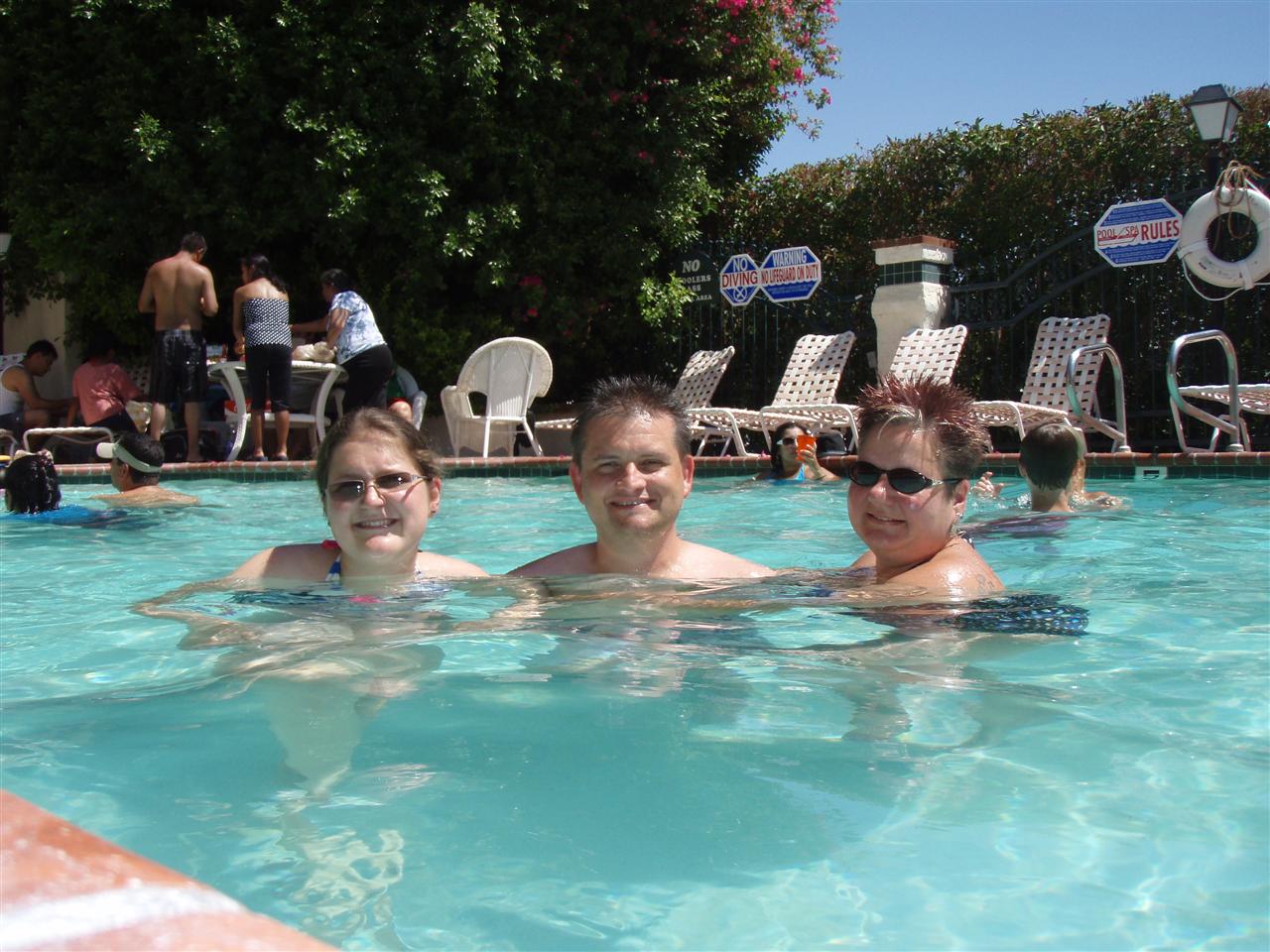 The pool offers welcome relief from our busy & hot morning.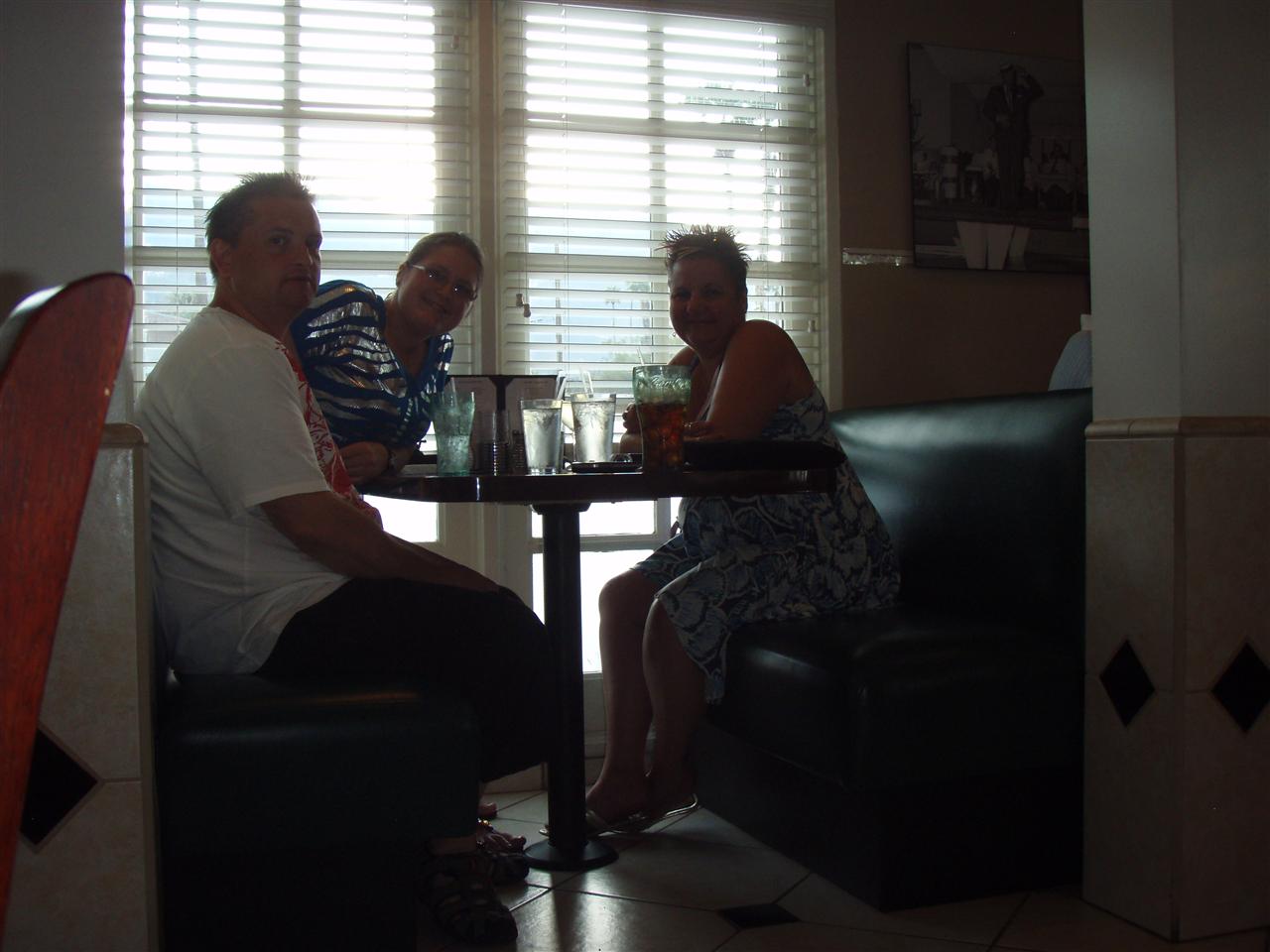 An excellent dinner at "Ricks Desert Grill" to end the day , Min tried the veggie lasagne , Ian a garlic & blue cheese steak..I ordered Turkey, stuffing , veg & mash..very good!

Goodnight to anyone who can bark or purr.....oh and all our human followers (in France, Spain, Waterlooville etc) ..xxxxx