* USA 2011 *

Show all days on one page (a long download!)
Day 1 :The Longest Day (Tuesday 26th July 2011 )
Day 2 :Yosemite..We've been away too long. (Wednesday 27th July 2011 )
Day 3 :Ian & Debbi...2 years today Congratulations! (Thursday 28th July 2011 )
Day 4 :Ian & Min take to the river..SEE NEW UPDATES (Friday 29th July 2011 )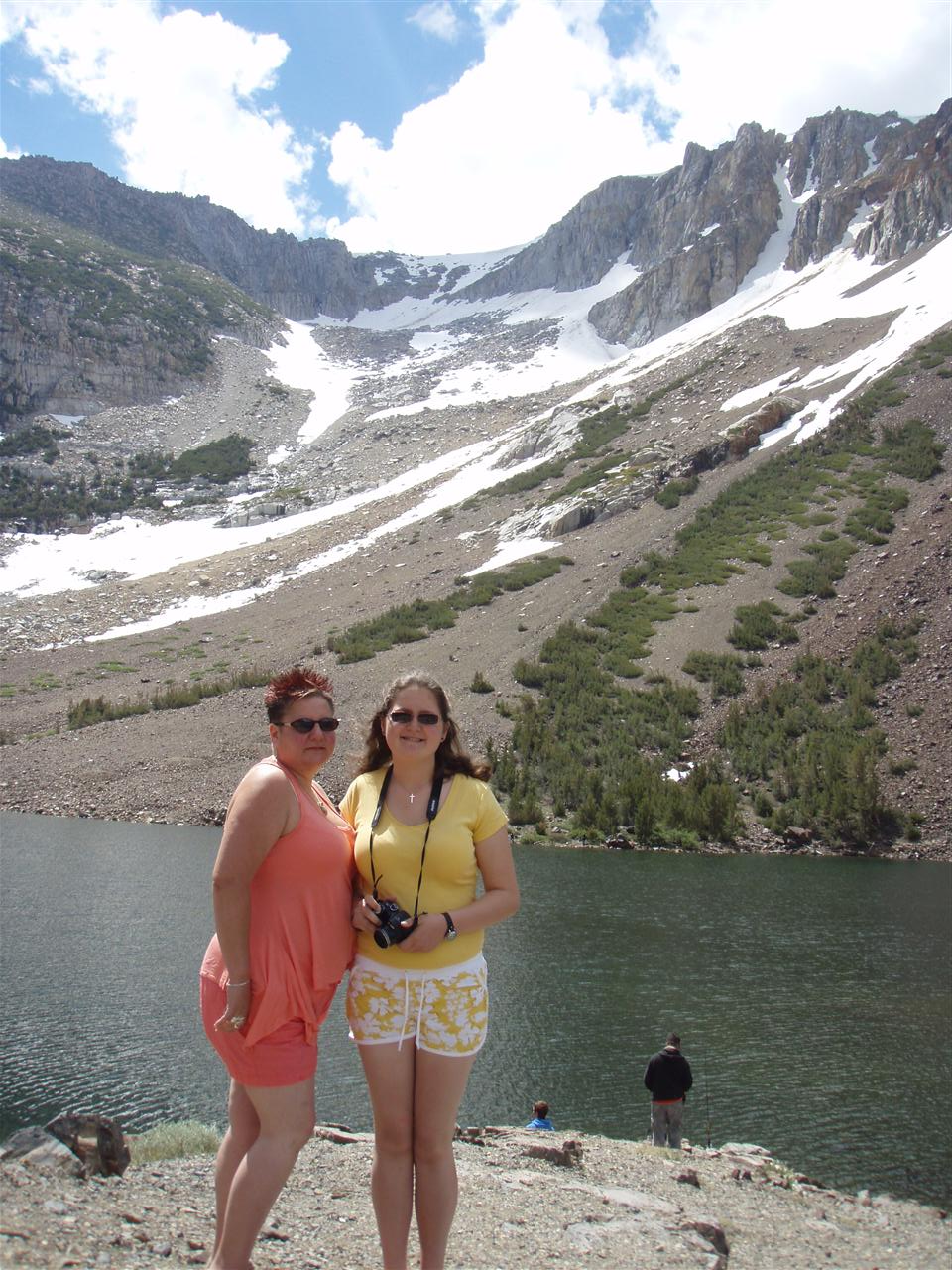 We said goodbye to the lovely sunset inn & took a leasurely drive through Yosemite & said farewell to our favorite spots.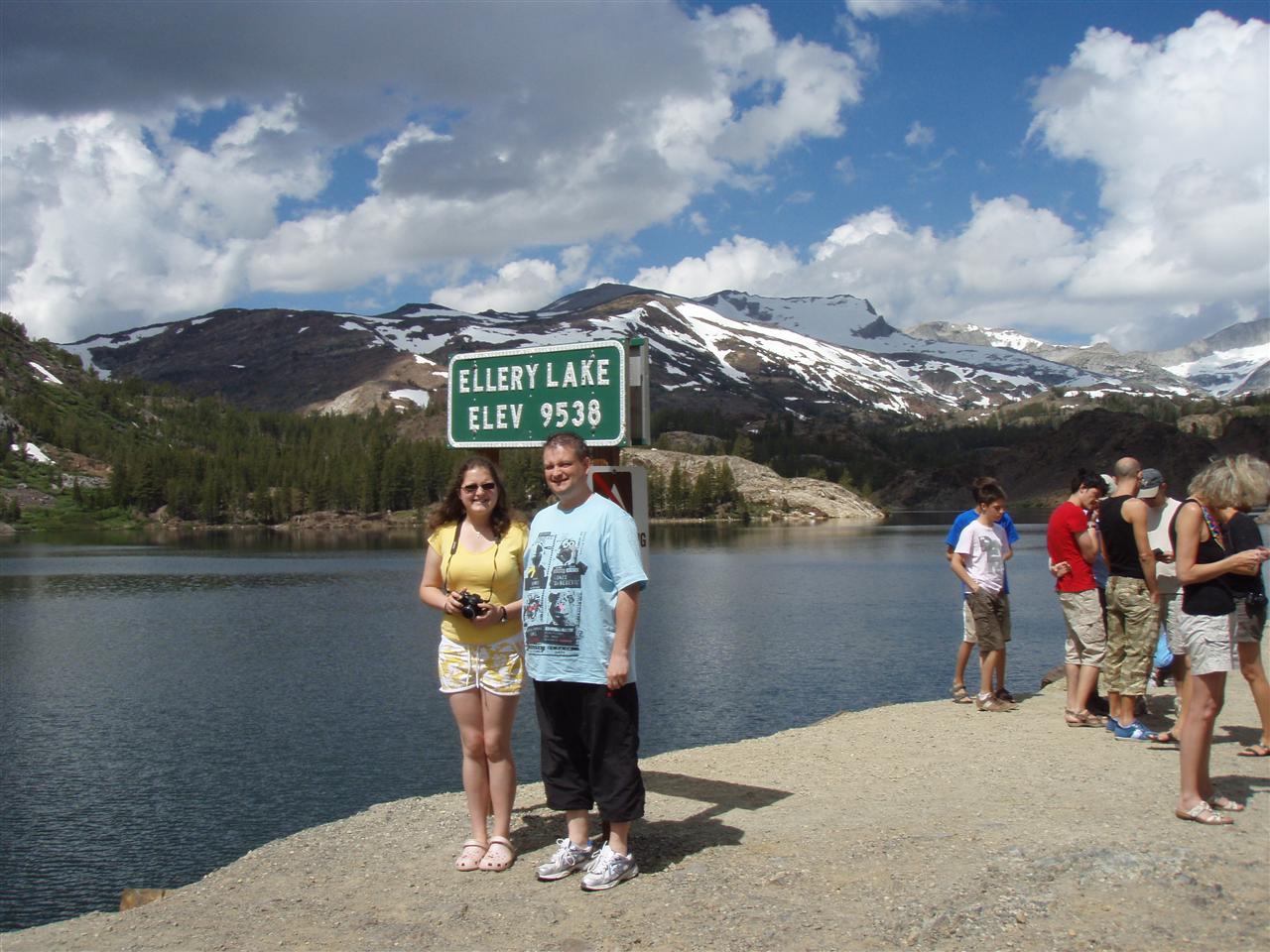 We found Toulme Lake or Mutton lake as we call it, in honour of our swims there with Martin.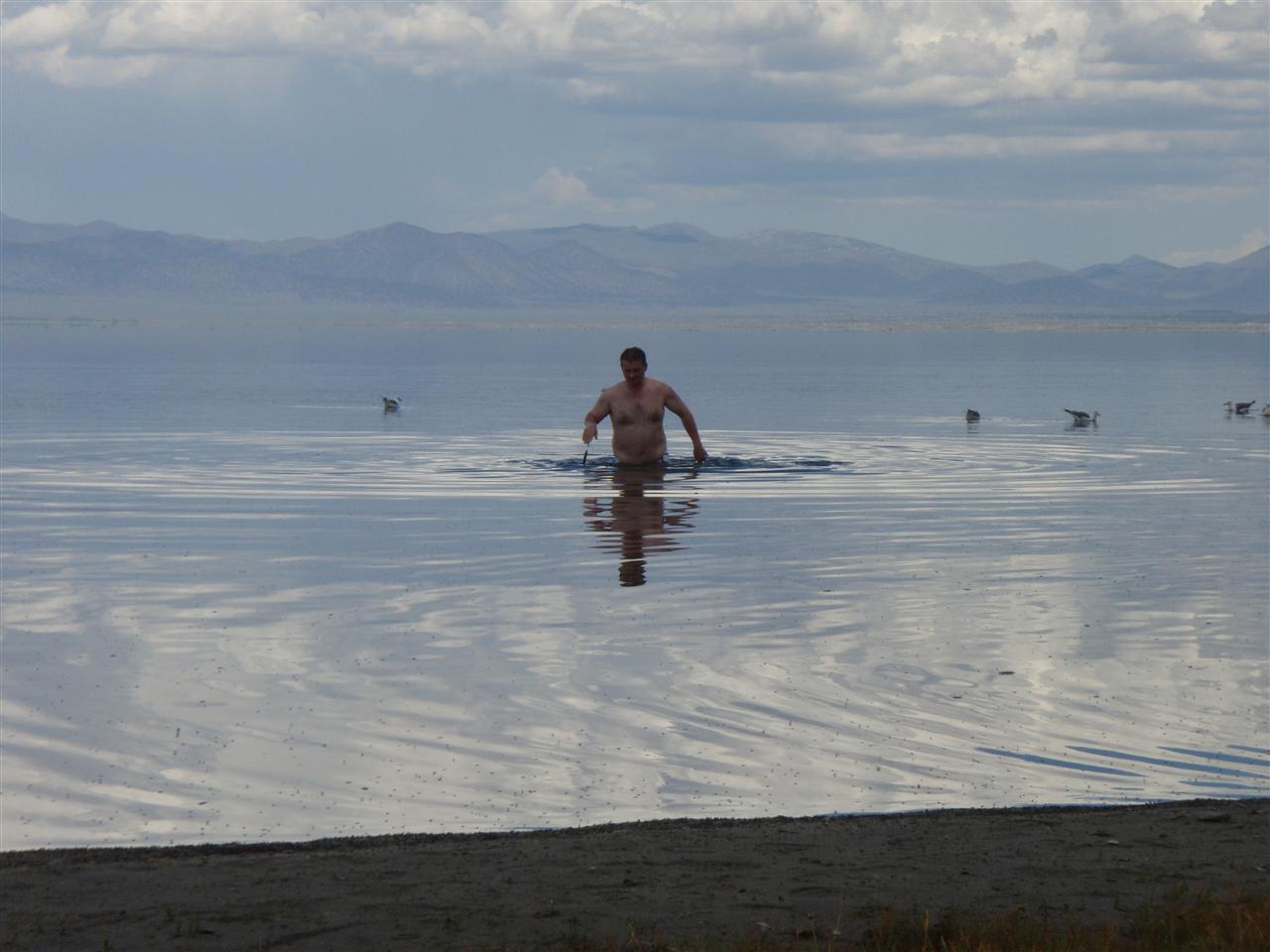 Mono lake was soon in sight, a massive body of water with a solitary island, We ventured to Navy beach as recommended by the friendly ranger as, a good place to swim.

We changed into our swimmies and once ankle deep in lake water we realized it had the consistency & colour of Ministrone soup.. Min & I decided that swimming in murky gravy with bugs & plankton the size of Macaroni really wasn't for us, Intrepid Ian however took the plunge!
Min however refused to swim & complained continuously throughout the picnic , that the beach smelled funny???

on the way to Mammoth we were treated to an almighty thunder storm , We stopped & watched lightening hit "June lake " right in front of us..Broad bean sized hail accompanied the light show.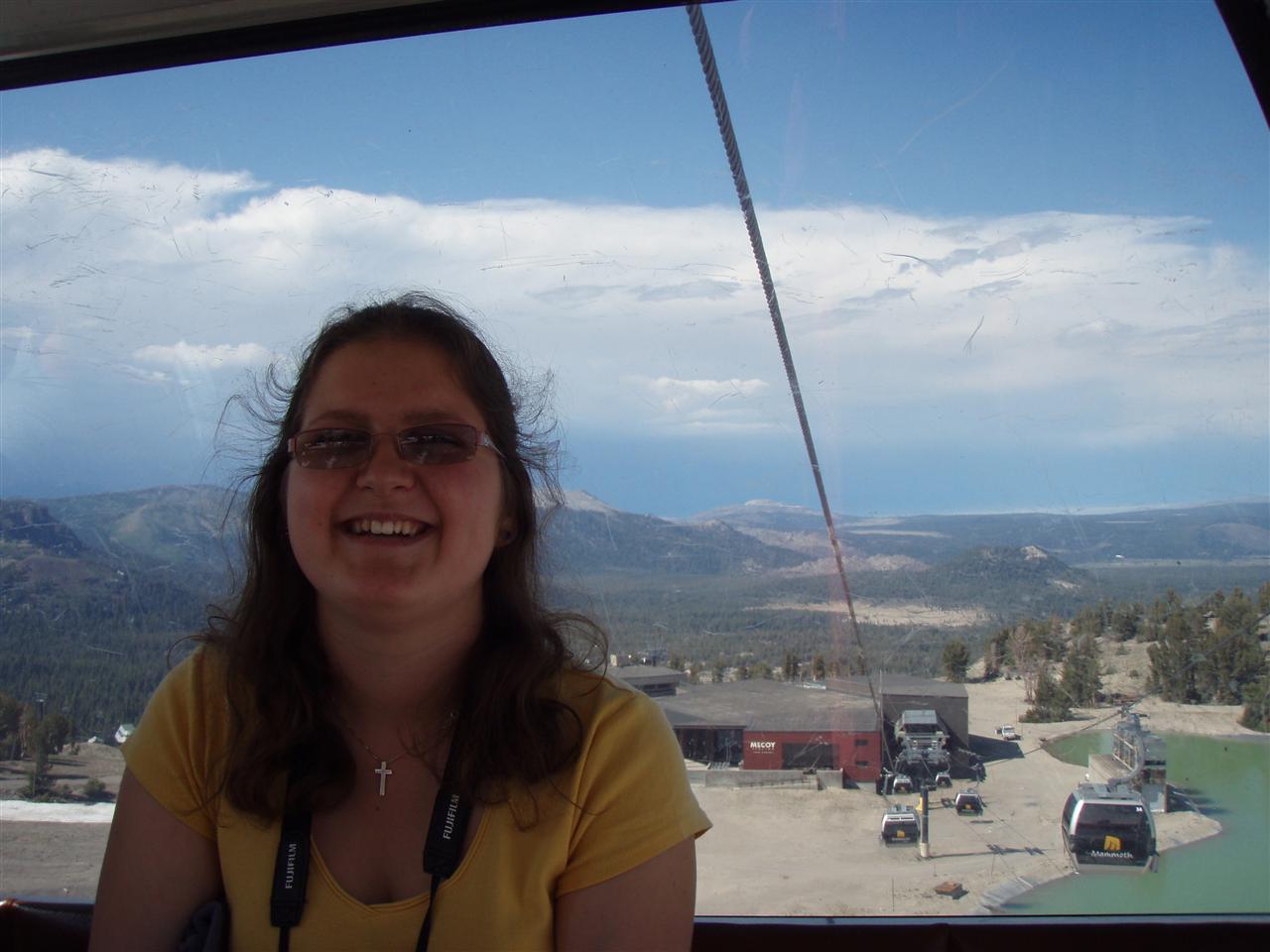 Our next stop was the Gondola's at Mammouth ..The cable car systems used by the ski parties in the winter, Make a fab tourist treat.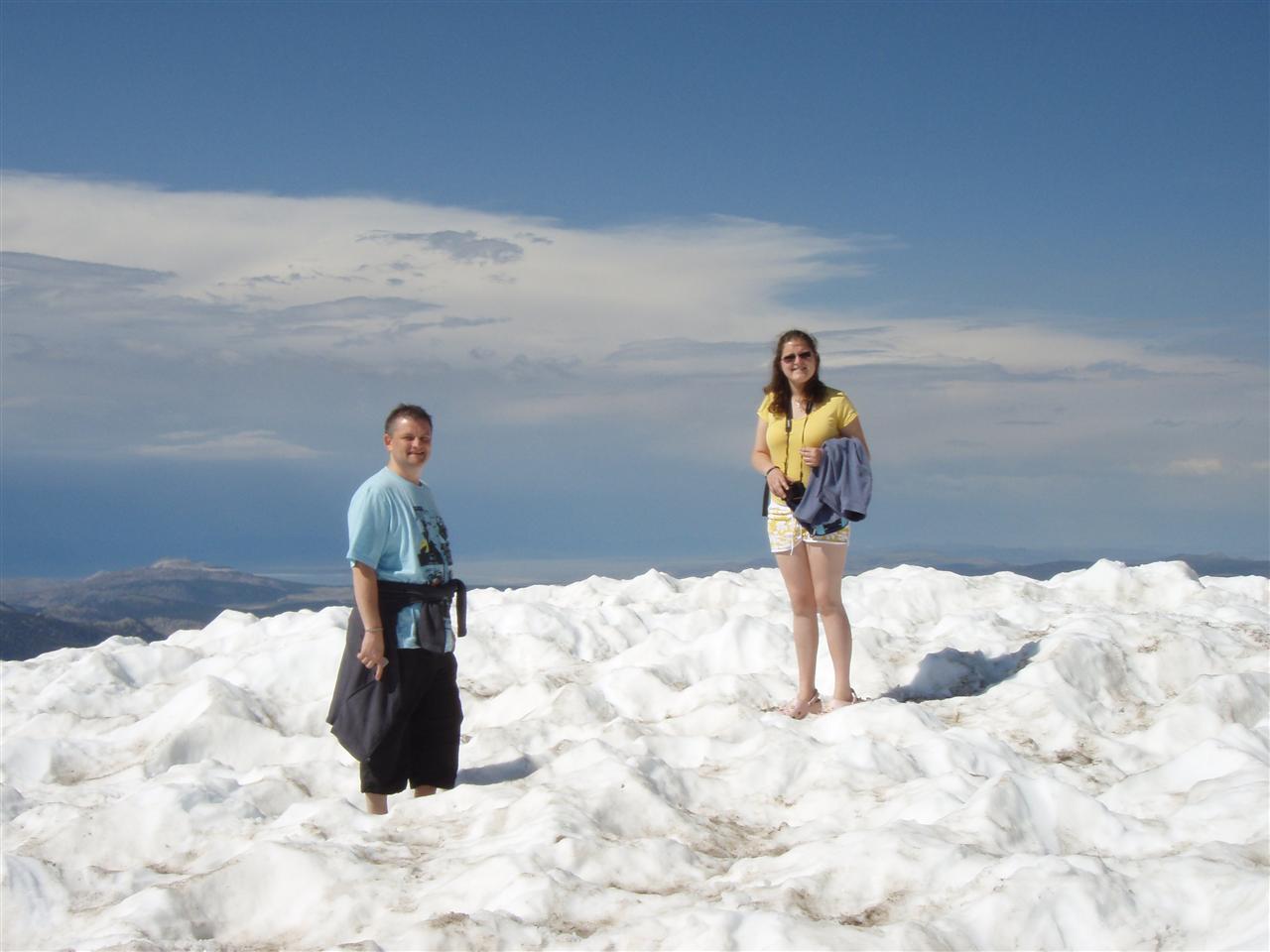 Once at the top we watched mad dirt bikers unload their bikes & begin a gravelly descent. They seemed to travel at astonishing speed!

As you can see the mountain top still has an amount of snow, we slithered onto the gritty snow for a pic,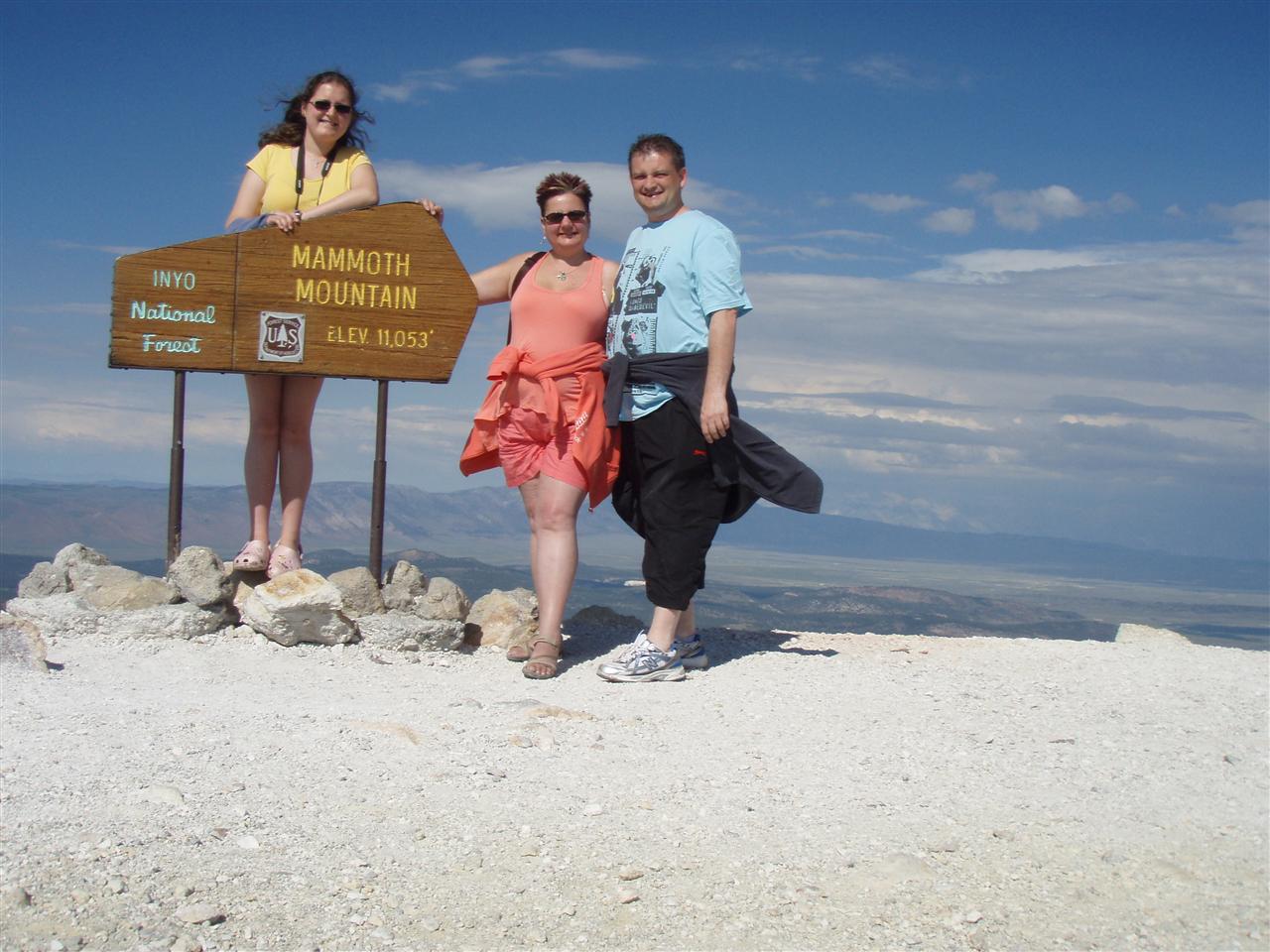 The Mountain offers incredible views from every angle.

Standing at the summit in the thin air, its possible to see steep mountains and snowy outcrops at their very best!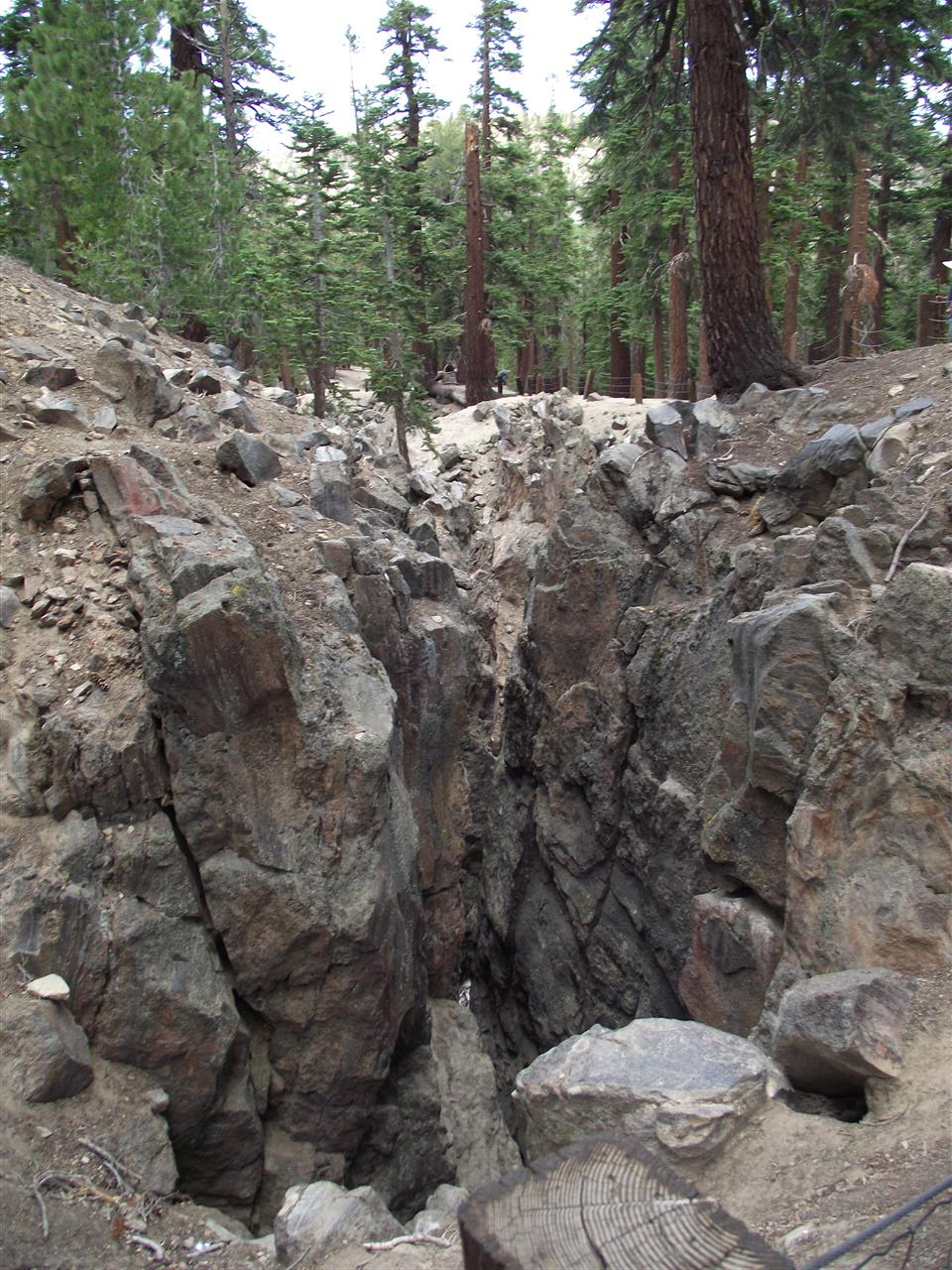 we took a detour the " The Earthquake fault " created 550-650 years ago by lava flow, the fault runs a mile or more up to "Minaret Vista" yet another stunning viewpoint.


Into Mammoth & our stopping point for the night " The Cinnamon Bear Inn" chosen mostly for its funky name.

More rain I'm afraid & some distant thunder .. Could have gone to Southsea for weather like this !!!

Dinner was enjoyed at " Slocombes " Relaxed dining at its best ( Says the sign )..big steaks & lots of garlic..Ian & I will be shaking hands goodnight ..phew !

Well a garlicky good night to you all x x x goodnight Marmite