* USA 2011 *

Show all days on one page (a long download!)
Day 1 :The Longest Day (Tuesday 26th July 2011 )
Day 2 :Yosemite..We've been away too long. (Wednesday 27th July 2011 )
Day 3 :Ian & Debbi...2 years today Congratulations! (Thursday 28th July 2011 )
Day 4 :Ian & Min take to the river..SEE NEW UPDATES (Friday 29th July 2011 )
Day 5 :Sunset Inn to Mammoth Lakes.. (Saturday 30th July 2011 )
Day 6 :Death by vegas (Sunday 31st July 2011 )
Day 7 :Bellagio Babes (Monday 1st August 2011 )
Day 8 :Leaving Las Vegas (Tuesday 2nd August 2011 )
Day 9 :Fiery furnace with a delicate arch. (Wednesday 3rd August 2011 )
Day 10 :Petrified to leave Moab! (Thursday 4th August 2011 )
Day 11 :Its your Tombstone.. (Friday 5th August 2011 )
Day 12 :Helllooooo down there.... (Saturday 6th August 2011 )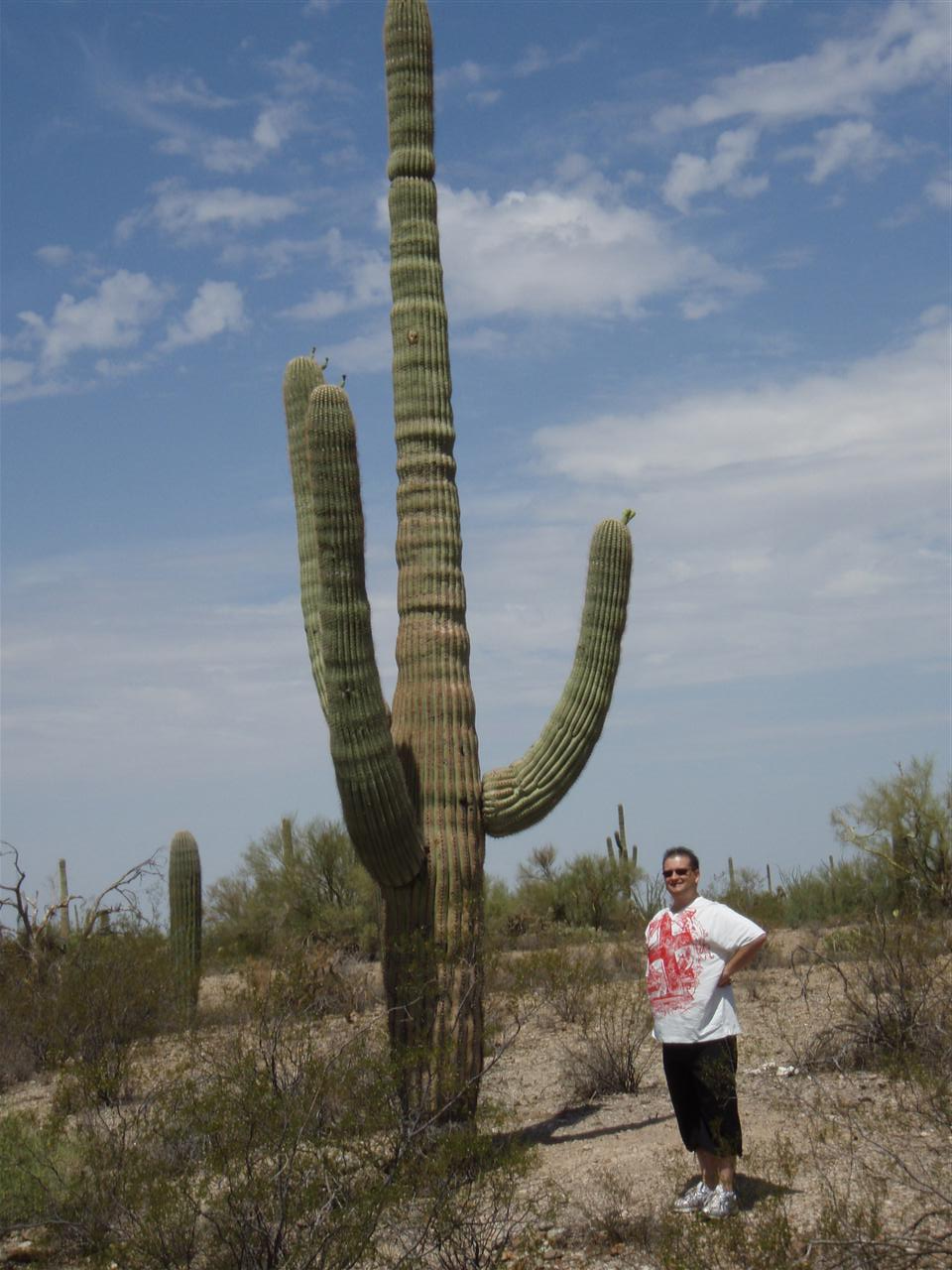 As we left Tombstone for a 5 hour journey to Sedona, Our prime objective was to catch sight of my beloved Saguaro cactus..Ian found one he liked.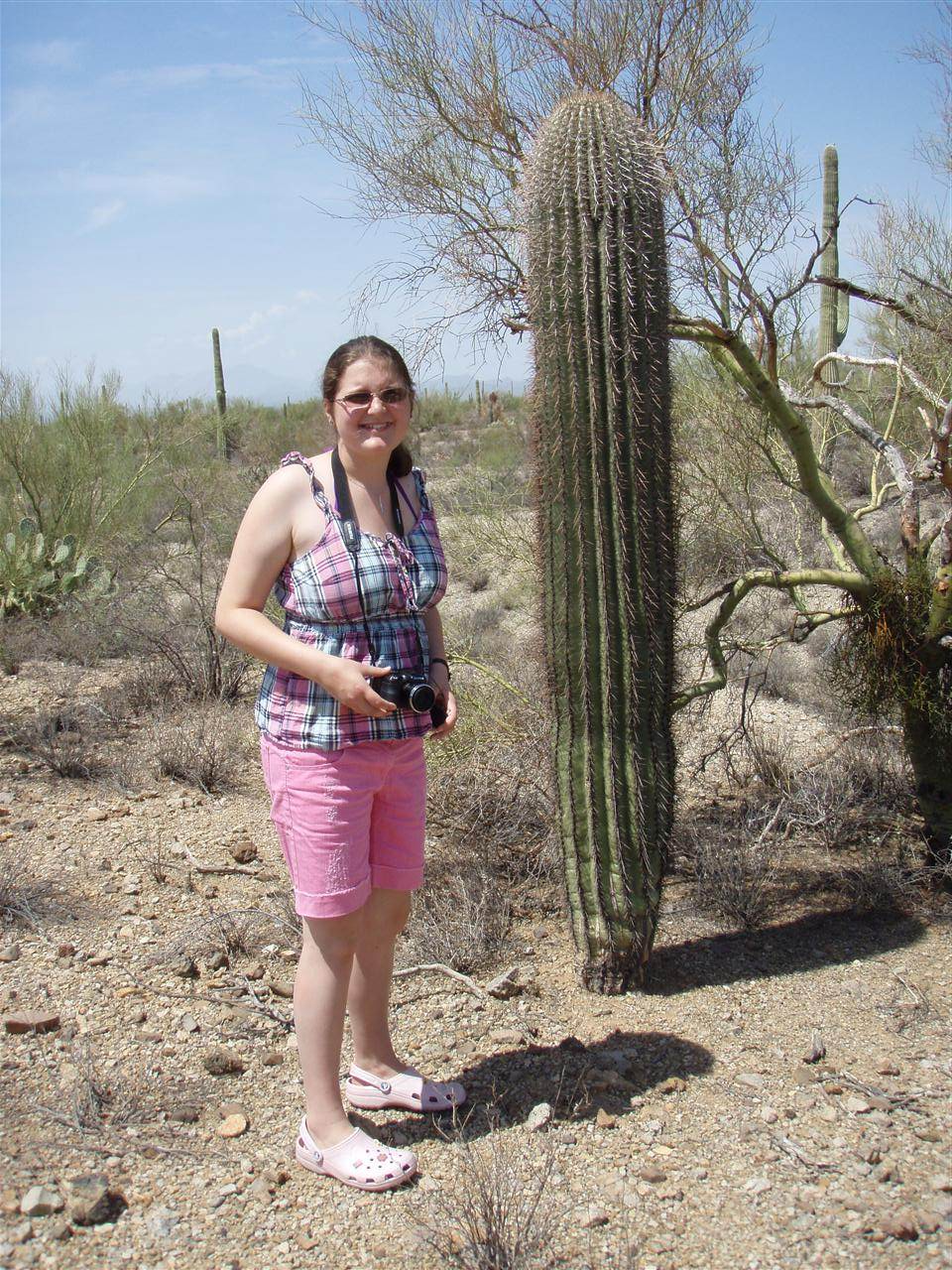 Min found one that looks like a....
I found one I liked too!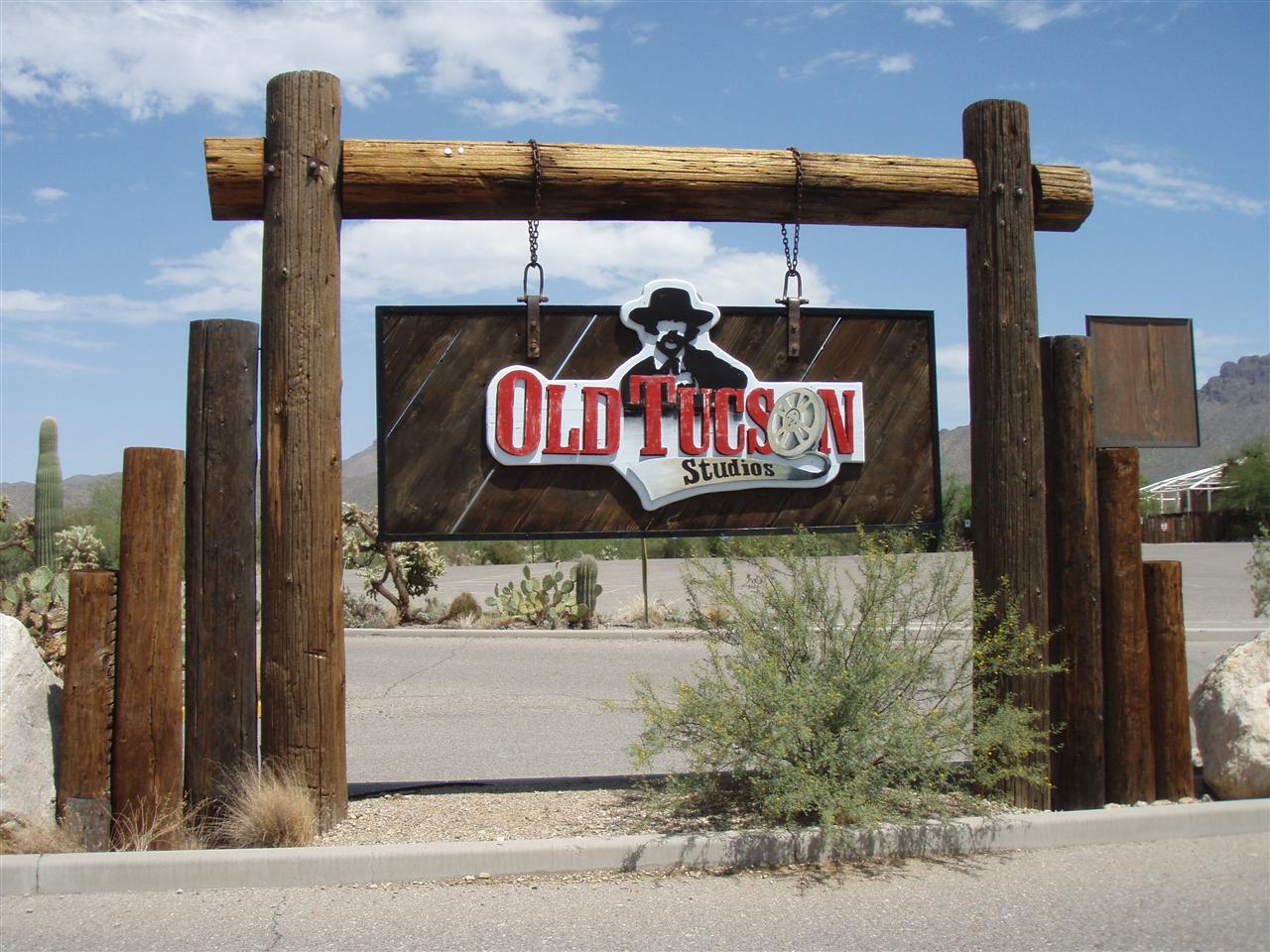 Ian had added a Tucson studio tour to our Ittinerary.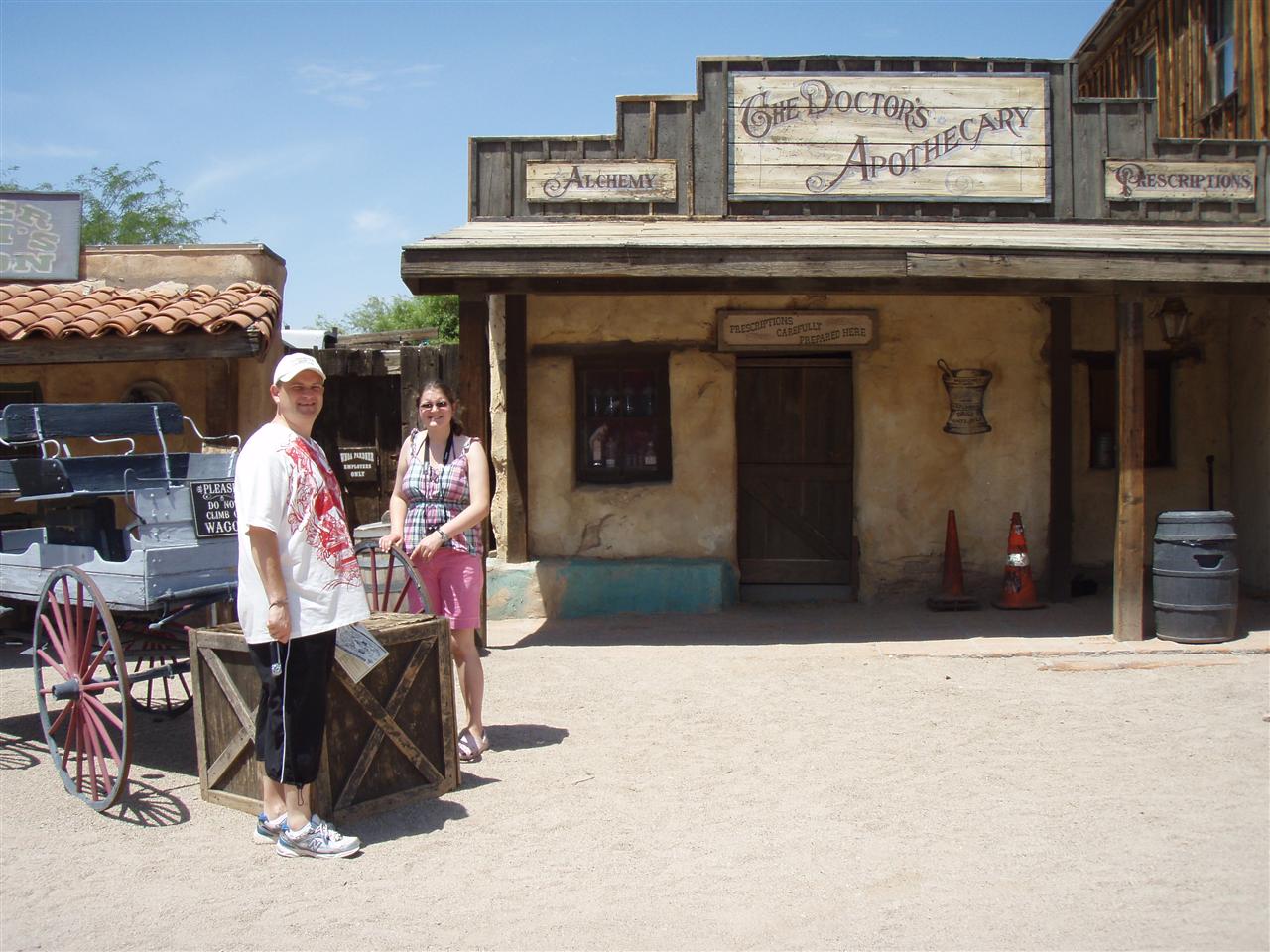 The place was suprisingly deserted for a sunday.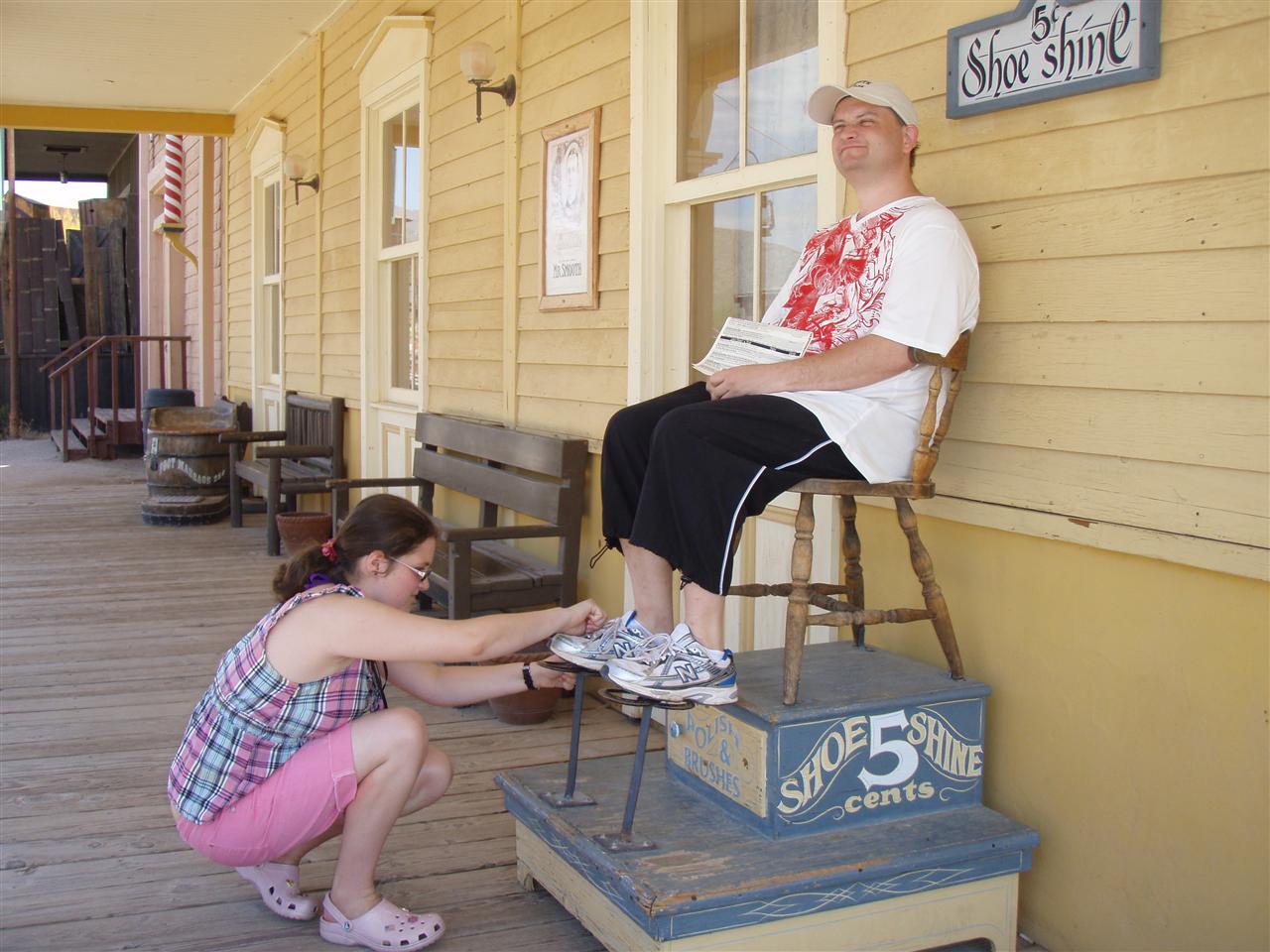 We wandered around the exhibits..Many movies were filmed here and at the companies other site in Macon ( a place with a much flatter terrain ).

I don't think Min ever got her 5 cent fee!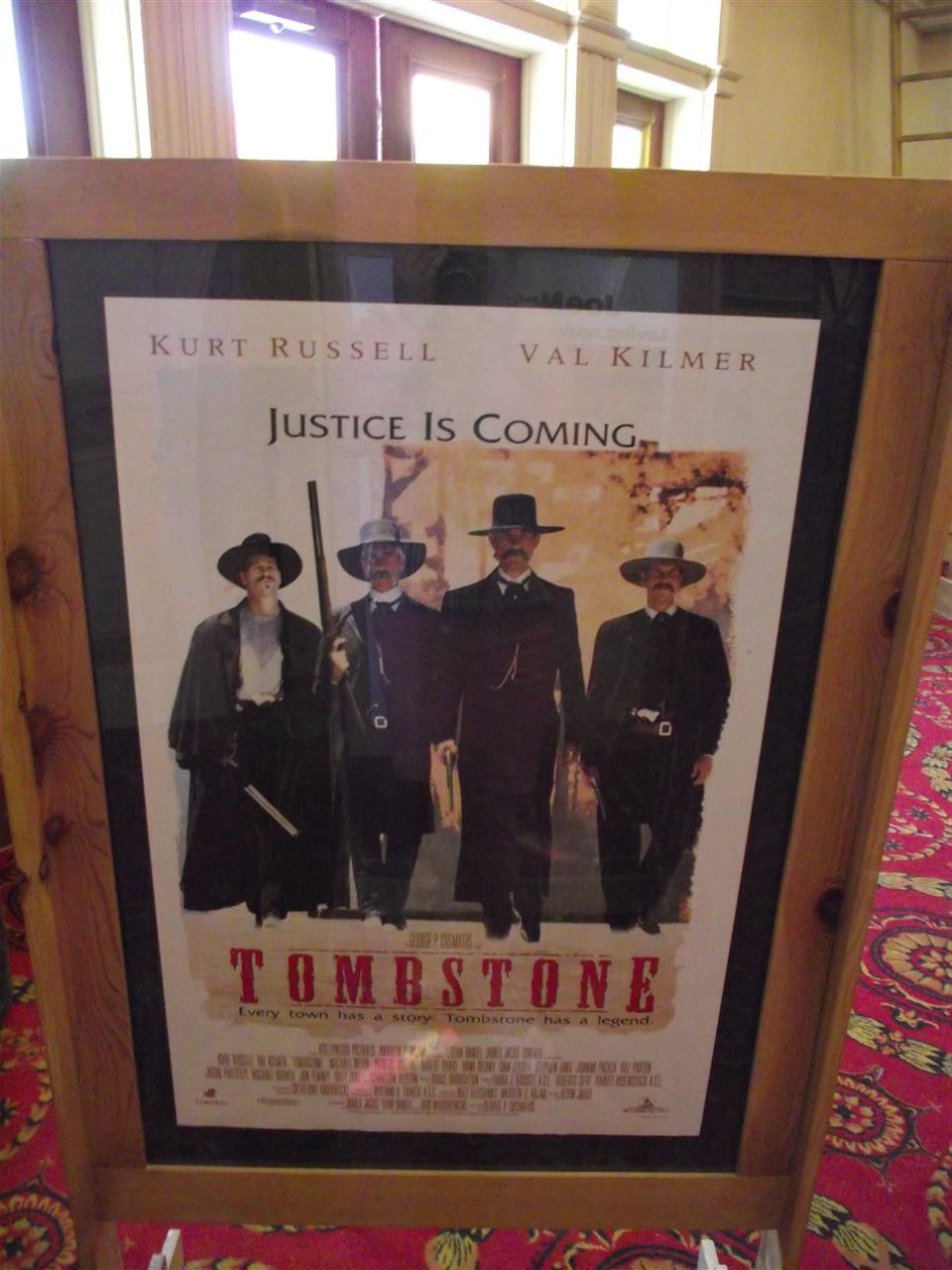 Made at this studio were the wonderful " Tombstone " ,Young Guns 2 , The 3 Amigos, Smokey & the Bandit 2 & an ill fated remake of Calamity Jane , Starring " Little house on the Prairies " Mellisa Gilbert.

Bonanza, Highway to heaven & many more.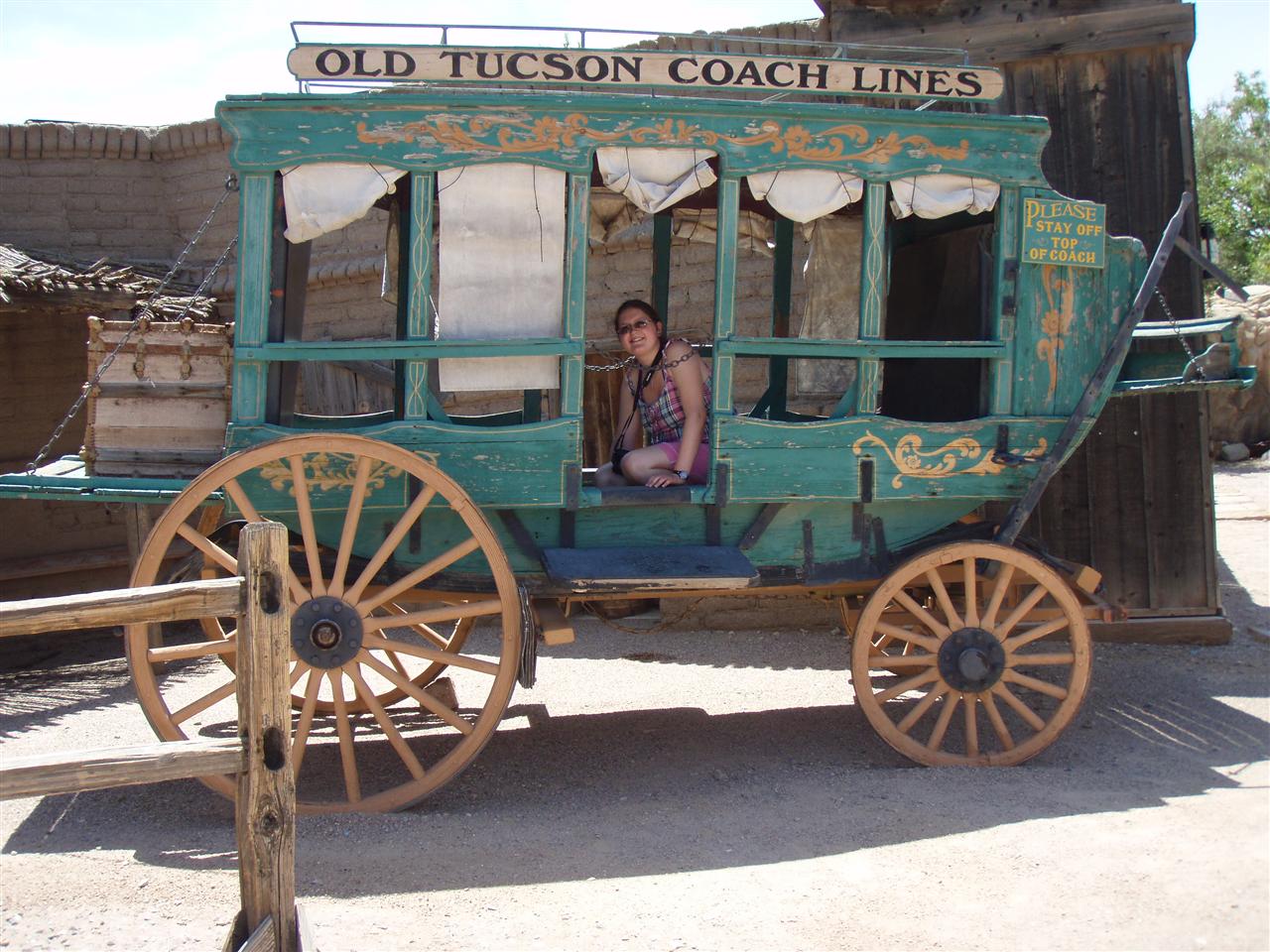 Might take you a while to get to Sedona Min !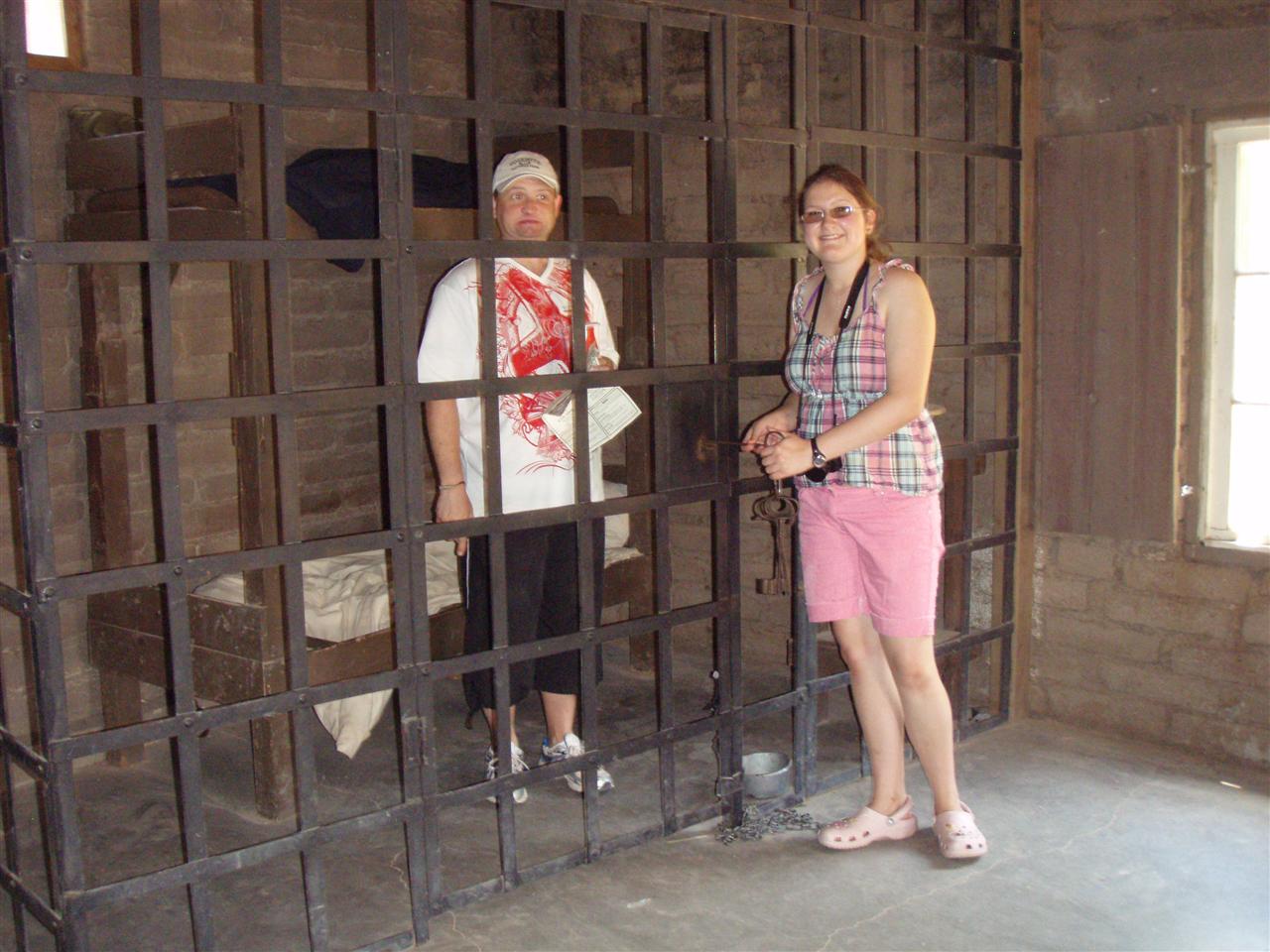 Sadly Min did eventually let Ian out ! Once he'd parted with his dag nabbit 5 cents fee : )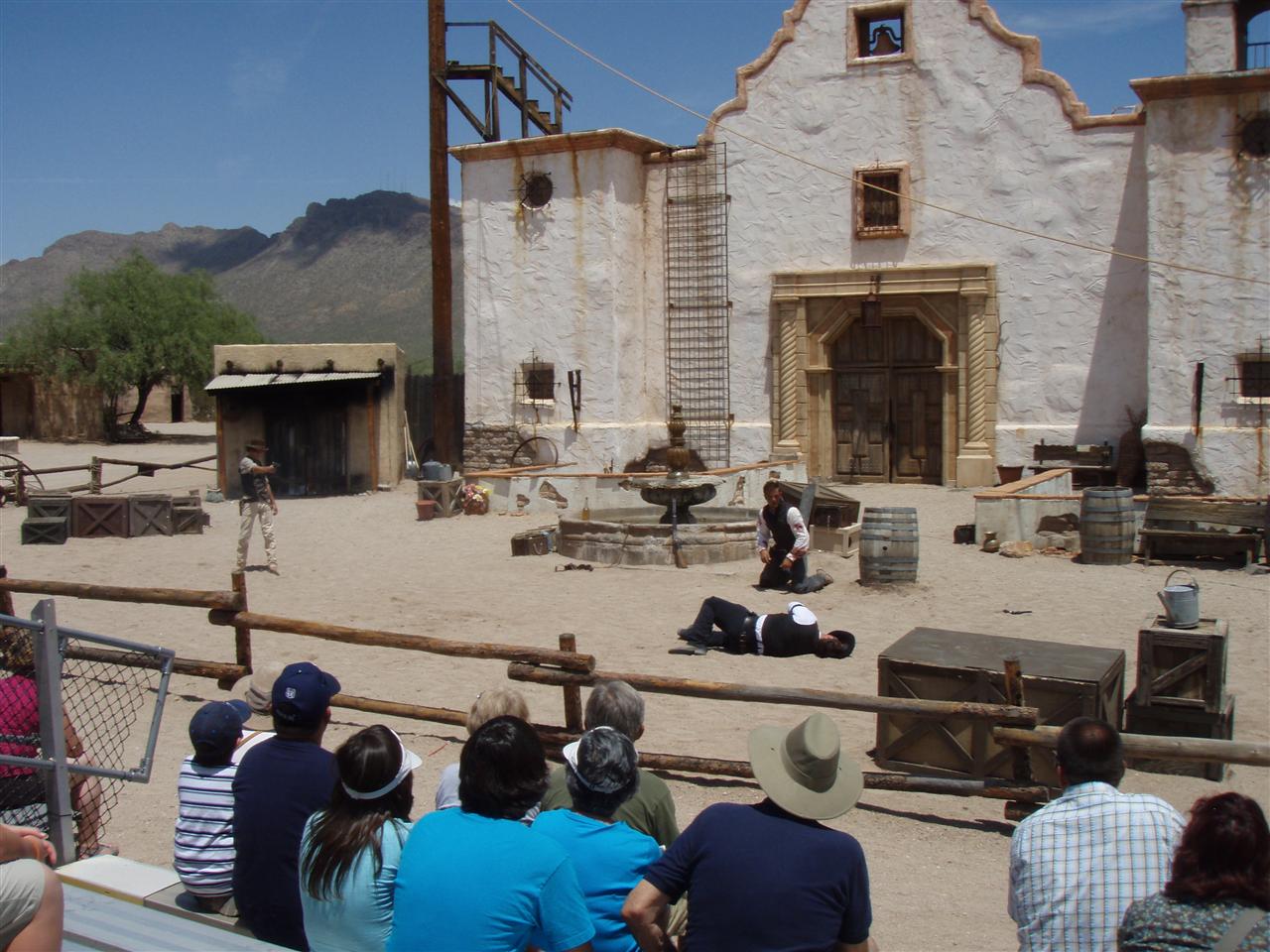 We saw a Gunfight over at the " Mission " some scenes from a film starring Russell Crow & Lionardo De Caprio..The Young & the Restless..The amateur actors did a fine job in the raging heat.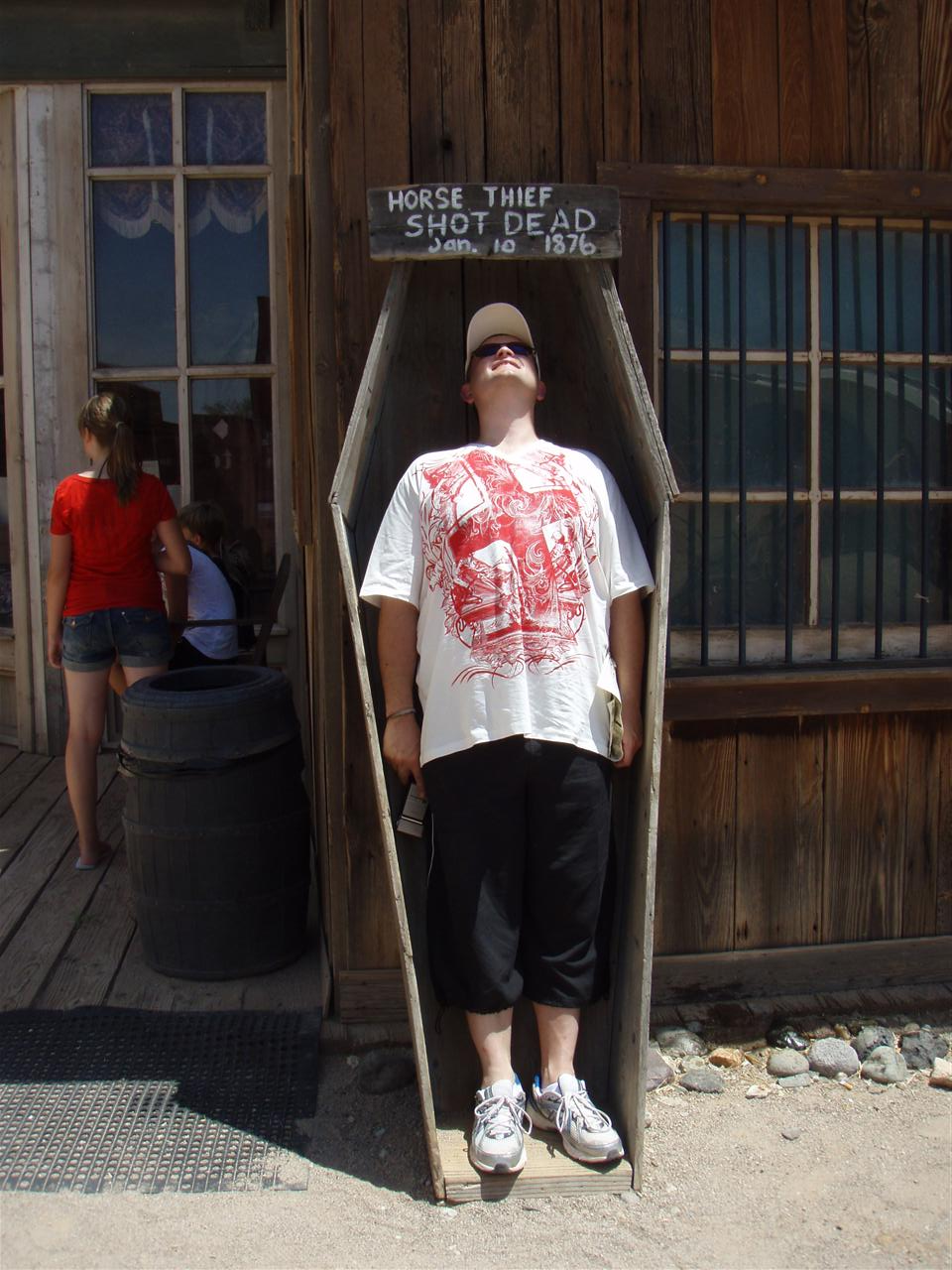 Oh dear... sorry misread that thought it said "Shot dead for eating a horse".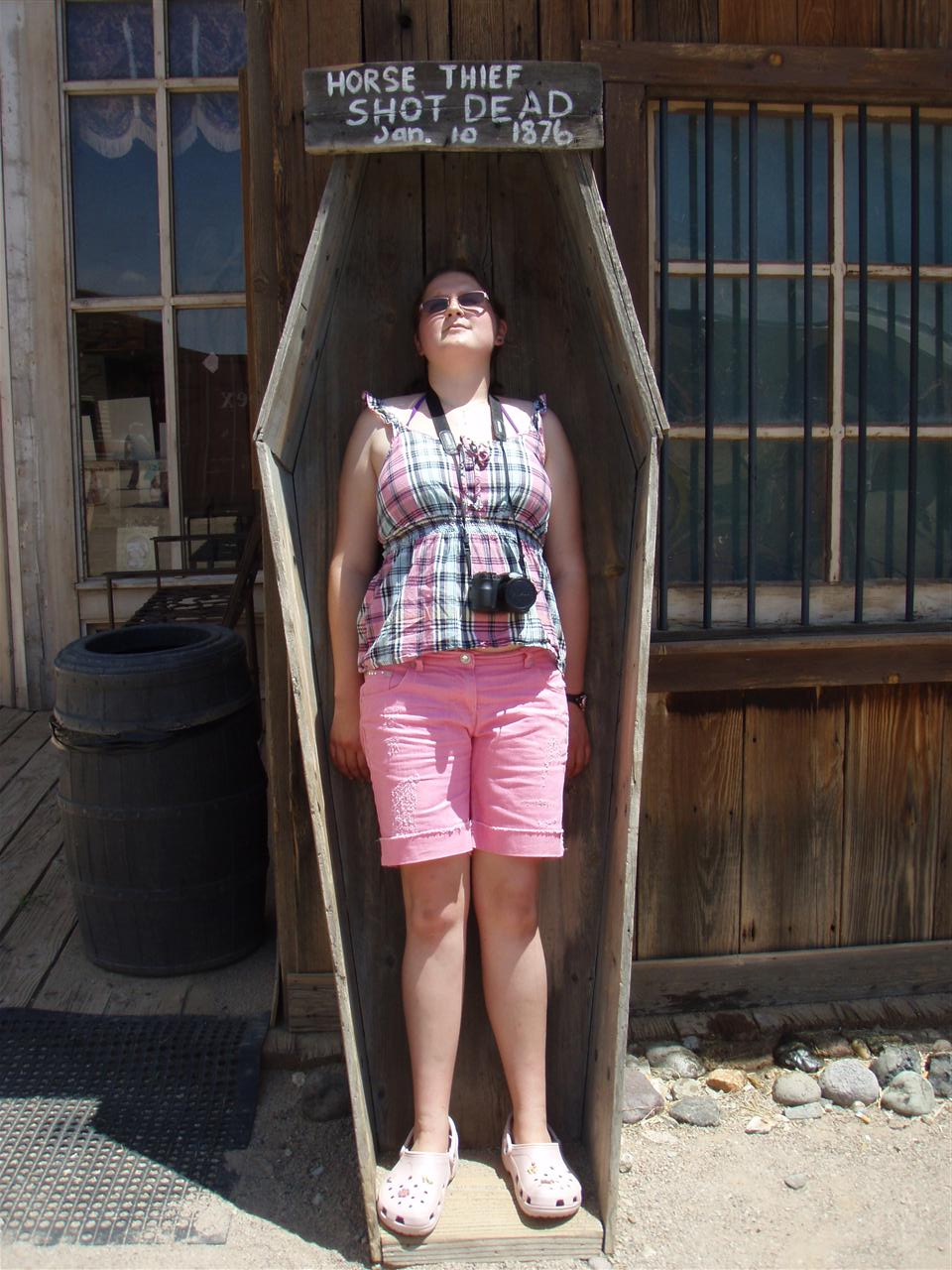 You'd never believe it ! Min also stole a horse .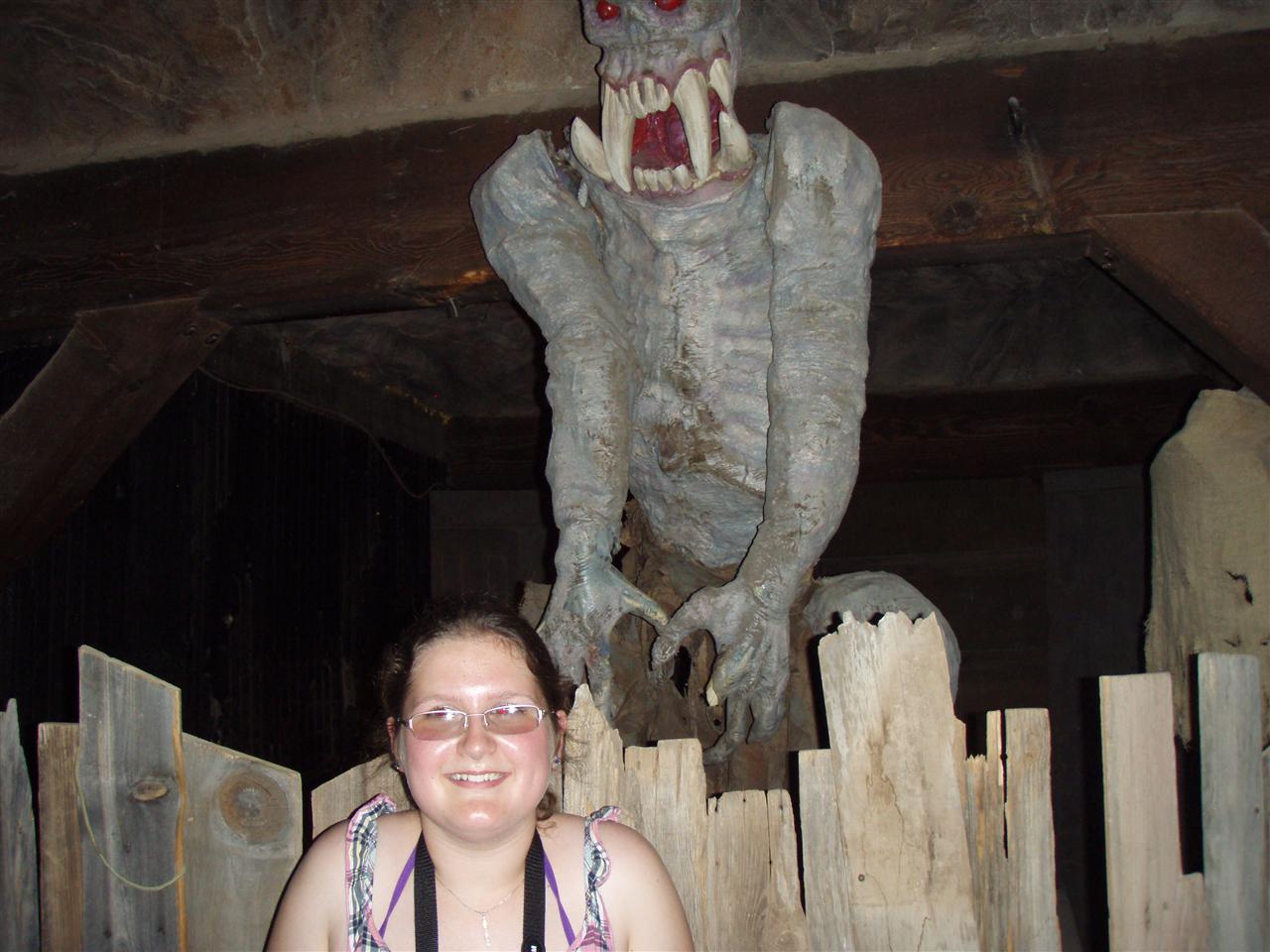 On our Haunted mine tour Min met the Zombie of her dreams " George "..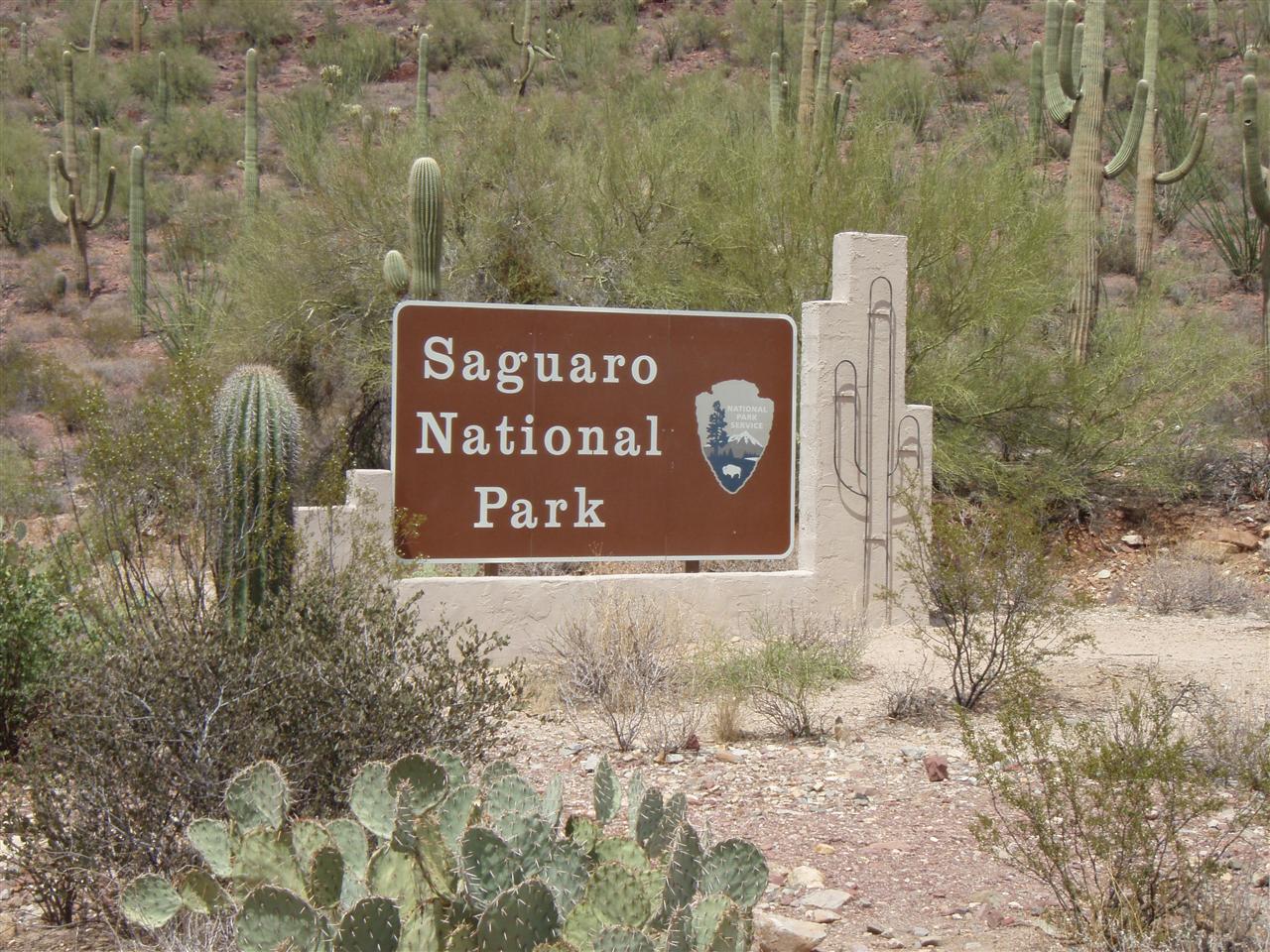 Highlight of my day, a whole national park dedicated to my fave cactus!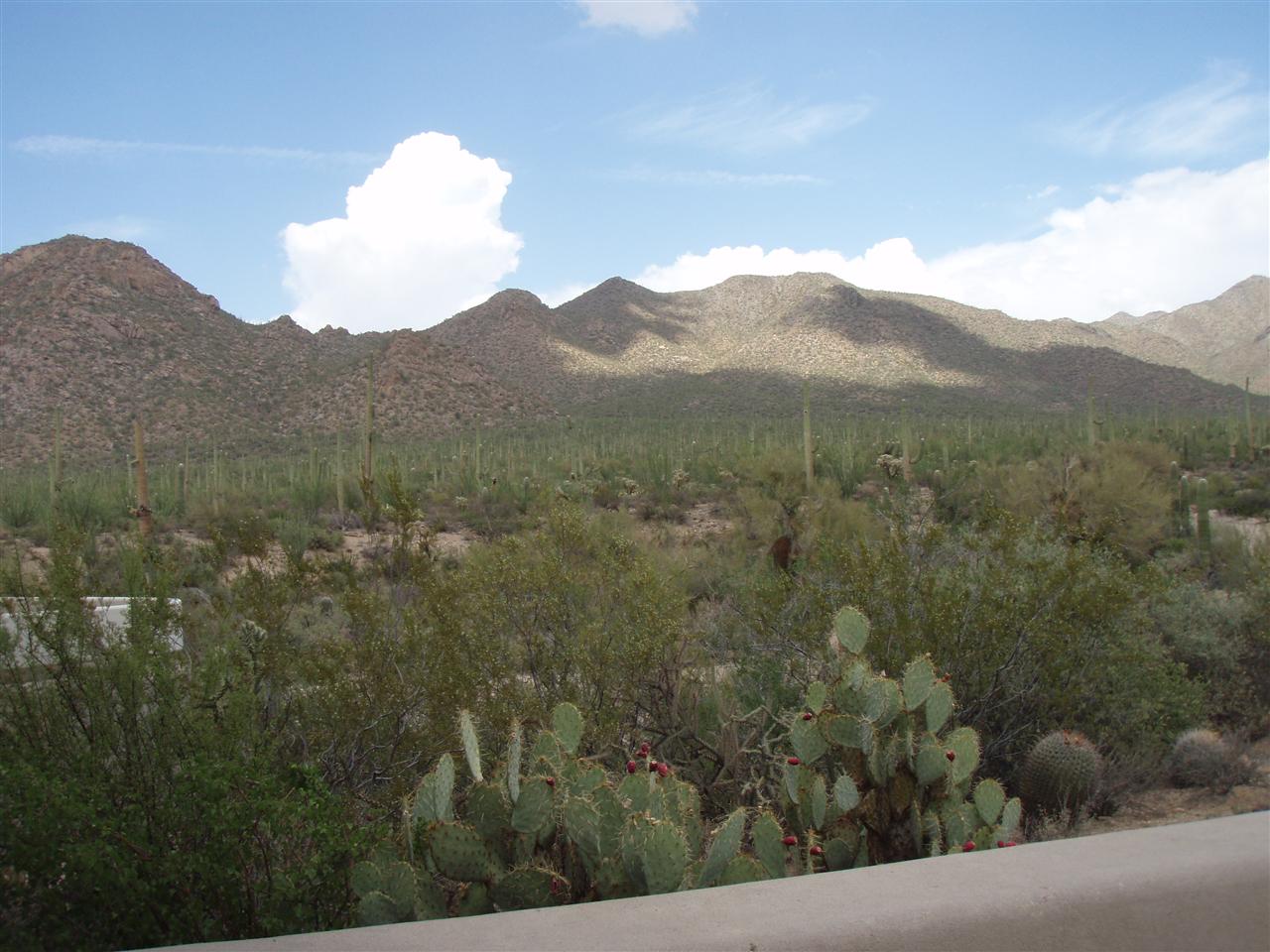 At the visitors centre having parted with the usual $10 fee I took a snap of their cactus garden.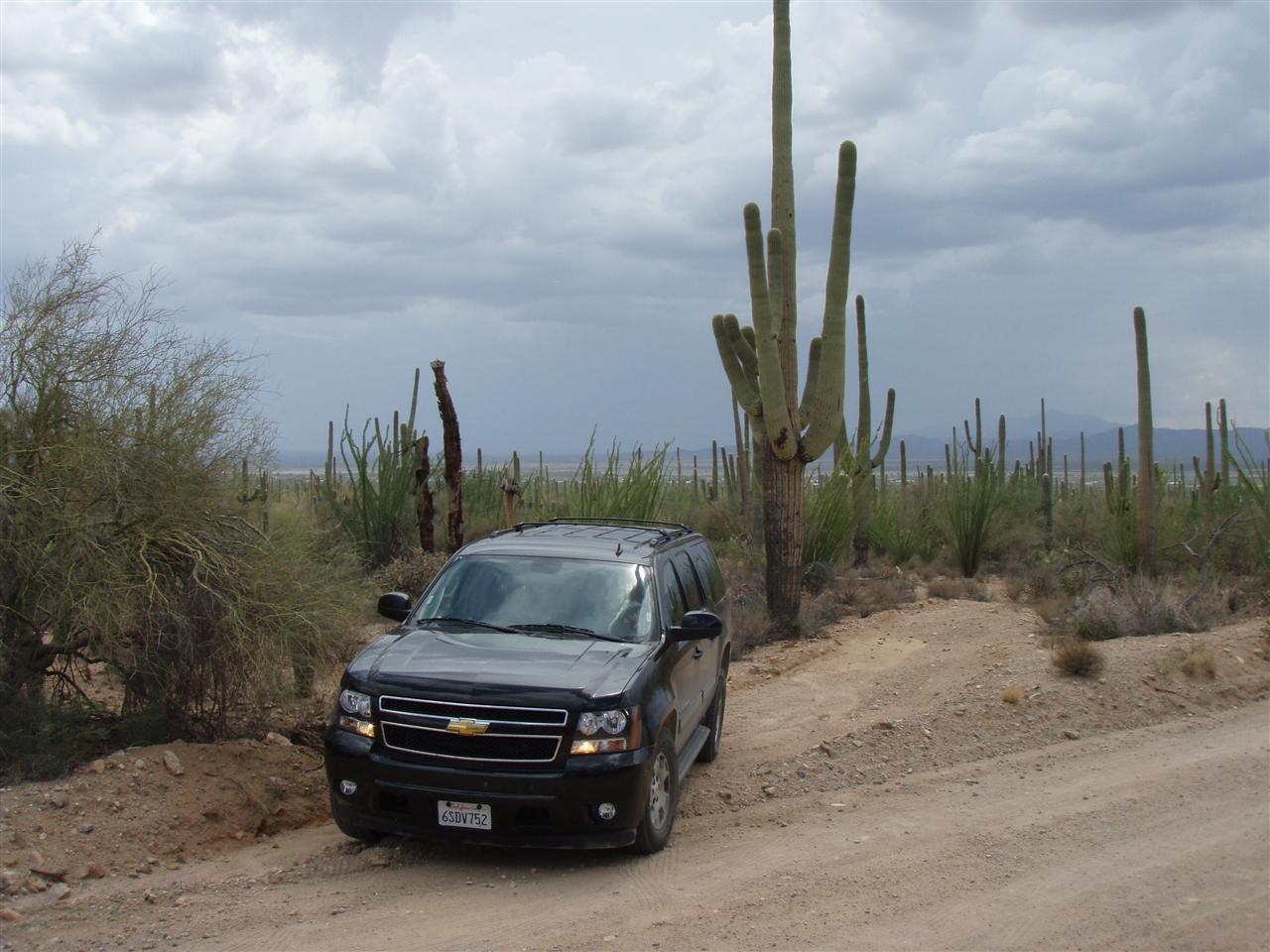 Another off roading experience with Veck tours.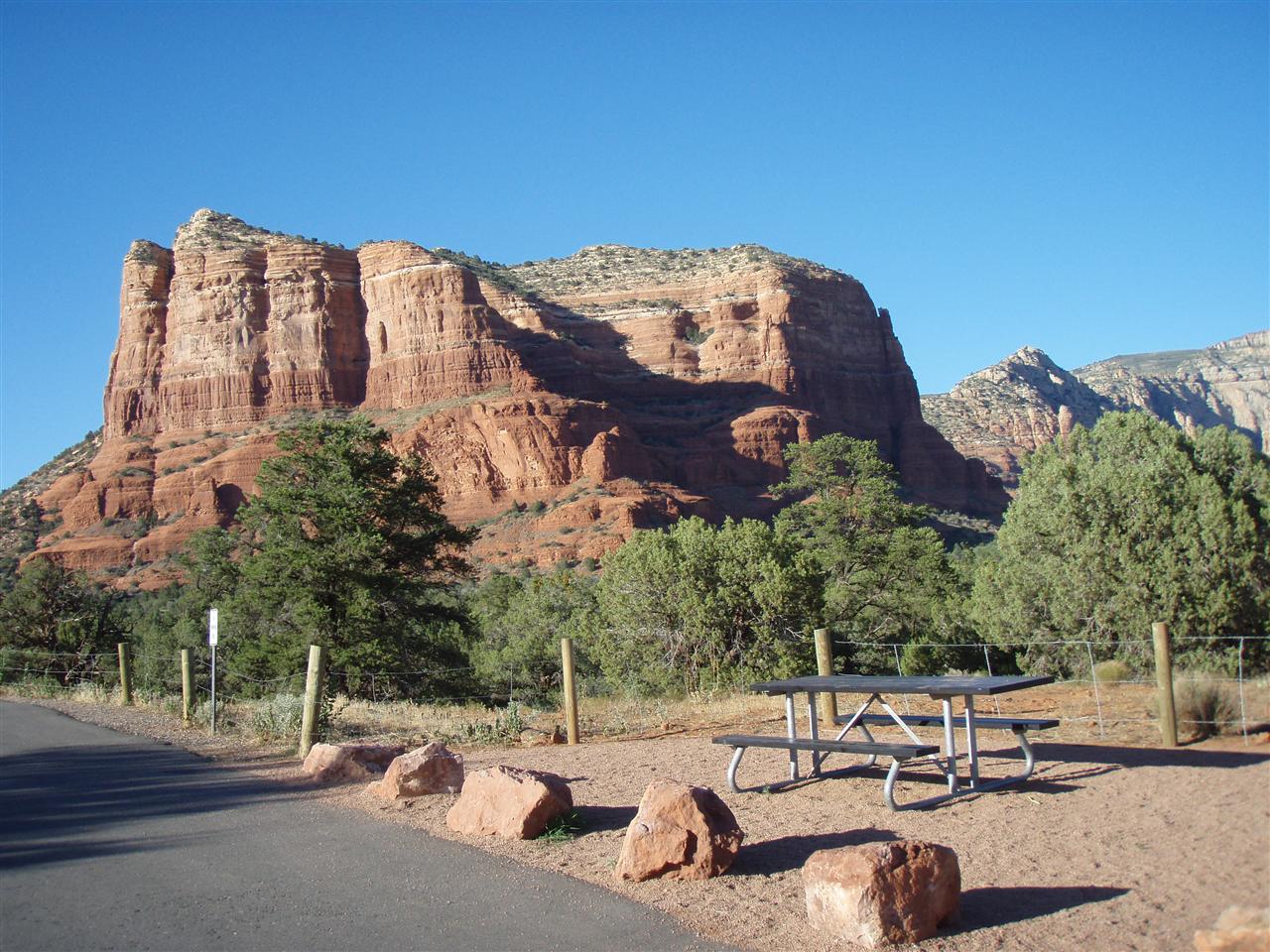 Once again the terrain changed as we approached Sedona.. The earth took on a rich red tone.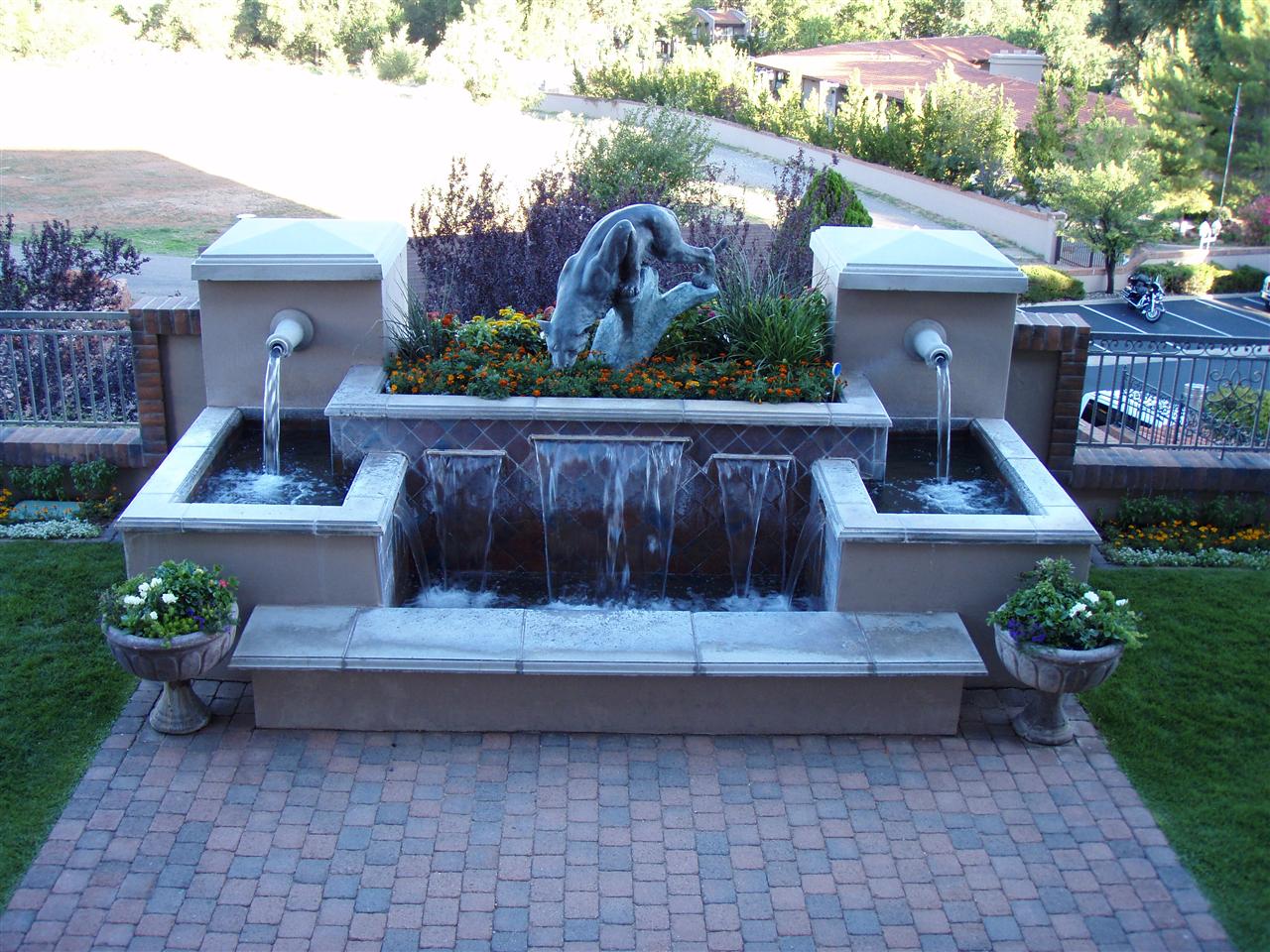 The Best western Arroyo Roble provided us with our personal water feature below the balcony, in our first room of the night...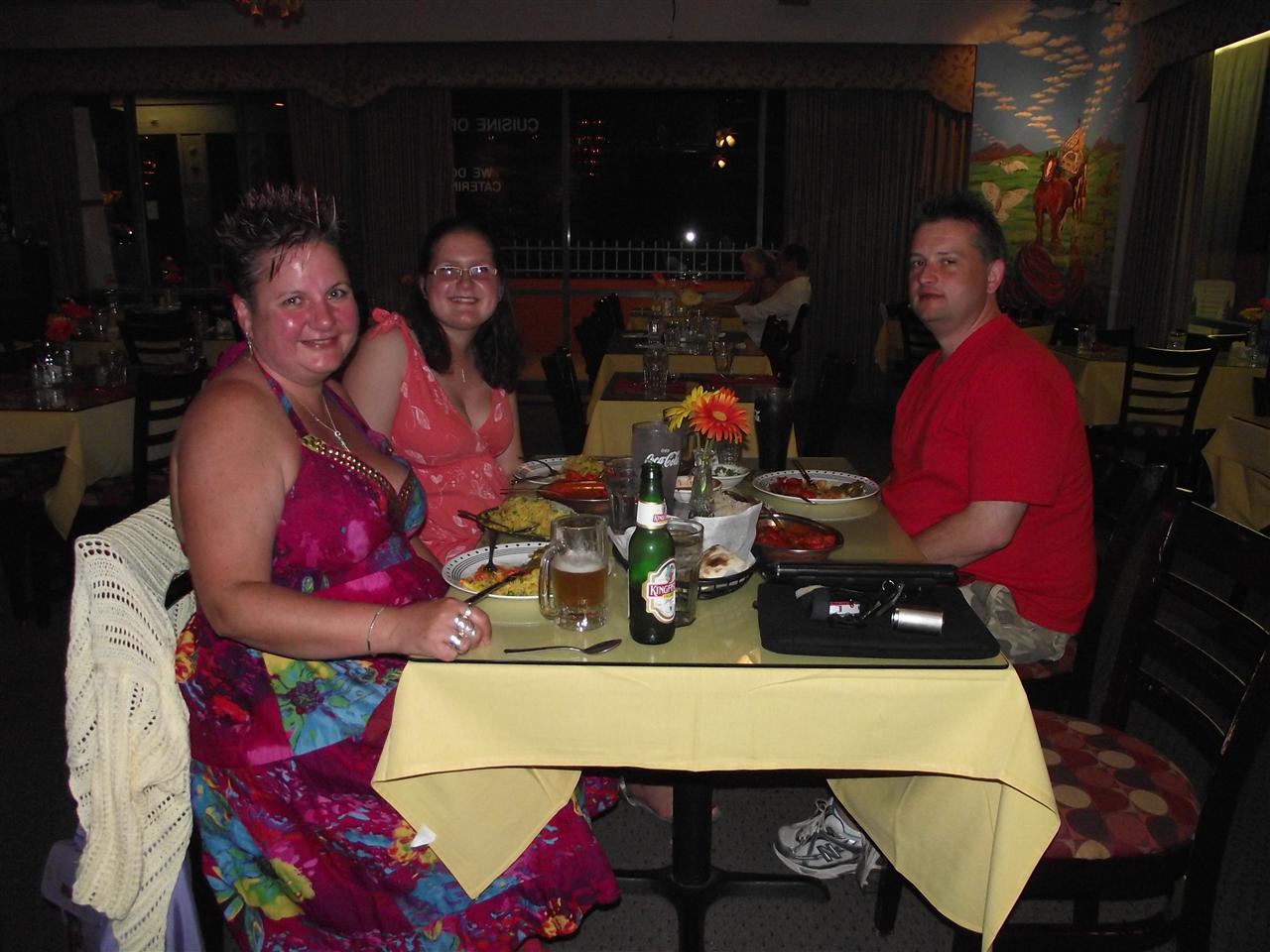 The best Indian meal stateside so far..Served at the Indian Palace Sedona...

Ians Vindaloo did indeed resemble a real Vindaloo, Our Garlic naan devine & the radioactively coloured Red curry min & I shared did not offend in any way ..Excellent!

Back to Our hotel, I ventured onto our balcony to admire the now darkened view, admitting several hundred hungry Gnats into our room, apparently I should have known this happens in Monsoon season!

Having squashed several dozen of the bloodthirsty critters , it occurred to me I was fighting a losing battle.

The nice young man relocated us to a blissfully gnat free new room...

Goodnight all & R.I.P horrid gnats, Min says goodnight Jo & Marmite, love yoooo xxxx