* USA 2011 *

Show all days on one page (a long download!)
Day 1 :The Longest Day (Tuesday 26th July 2011 )
Day 2 :Yosemite..We've been away too long. (Wednesday 27th July 2011 )
Day 3 :Ian & Debbi...2 years today Congratulations! (Thursday 28th July 2011 )
Day 4 :Ian & Min take to the river..SEE NEW UPDATES (Friday 29th July 2011 )
Day 5 :Sunset Inn to Mammoth Lakes.. (Saturday 30th July 2011 )
Day 6 :Death by vegas (Sunday 31st July 2011 )
Day 7 :Bellagio Babes (Monday 1st August 2011 )
Day 8 :Leaving Las Vegas (Tuesday 2nd August 2011 )
Day 9 :Fiery furnace with a delicate arch. (Wednesday 3rd August 2011 )
Day 10 :Petrified to leave Moab! (Thursday 4th August 2011 )
Day 11 :Its your Tombstone.. (Friday 5th August 2011 )
Day 12 :Helllooooo down there.... (Saturday 6th August 2011 )
Day 13 :Tucson pictures present...Return of the Cactus (Sunday 7th August 2011 )
Day 14 :Route 66 From Sedona & a slippery rock! (Monday 8th August 2011 )
Day 15 :Highway to Hell..( For our bottoms ) (Tuesday 9th August 2011 )
Day 16 :The long trek to Havasupai Falls (Wednesday 10th August 2011 )
Day 17 :Back to civilization ( and manners ) (Thursday 11th August 2011 )
Day 18 :The Joshua Bee's (Friday 12th August 2011 )
Day 19 :Palm Springs Aerial tramway & The pool (Saturday 13th August 2011 )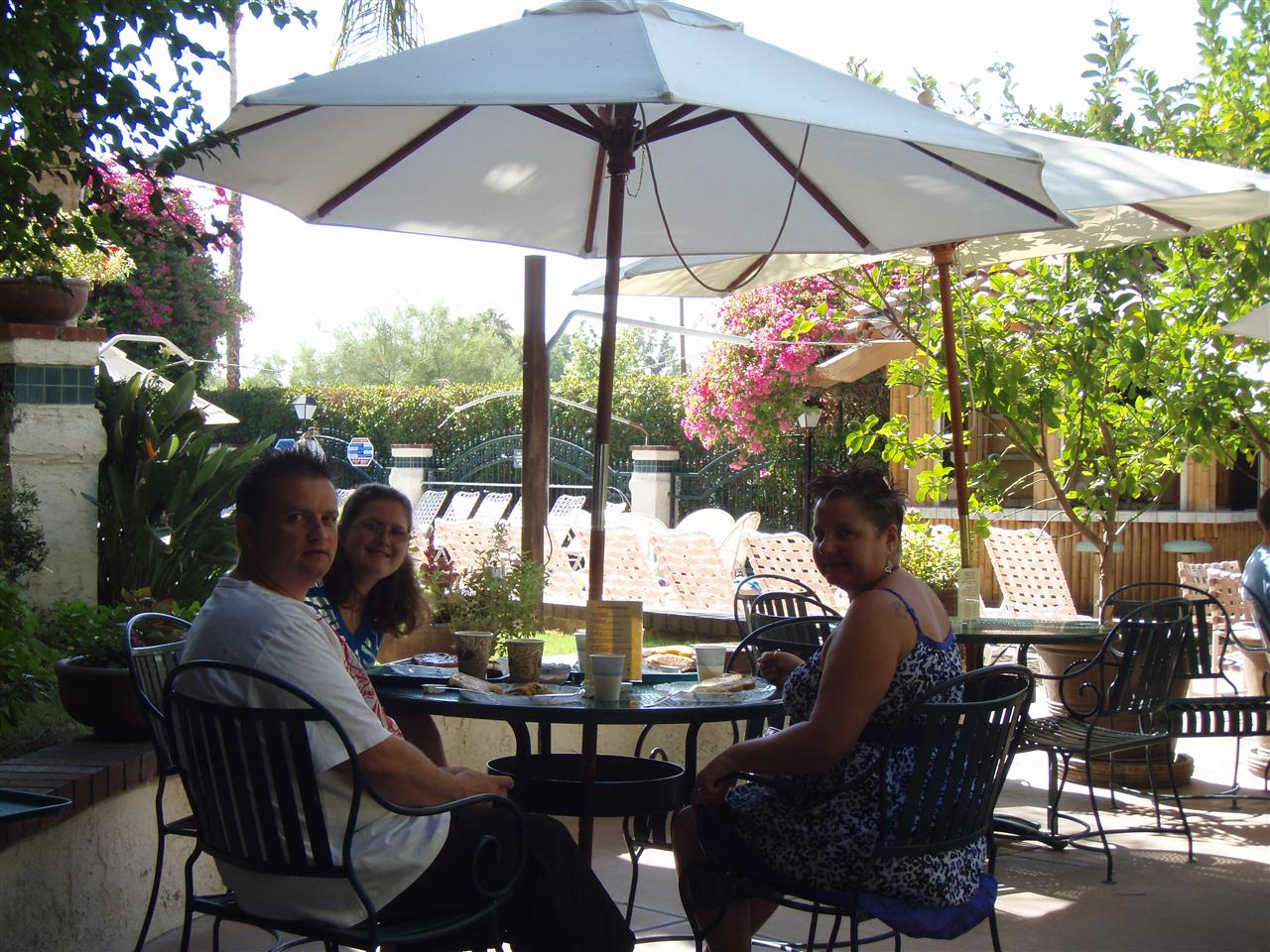 Breakfast al fresco at our hotel, as we mourn our last full day enjoying the USA.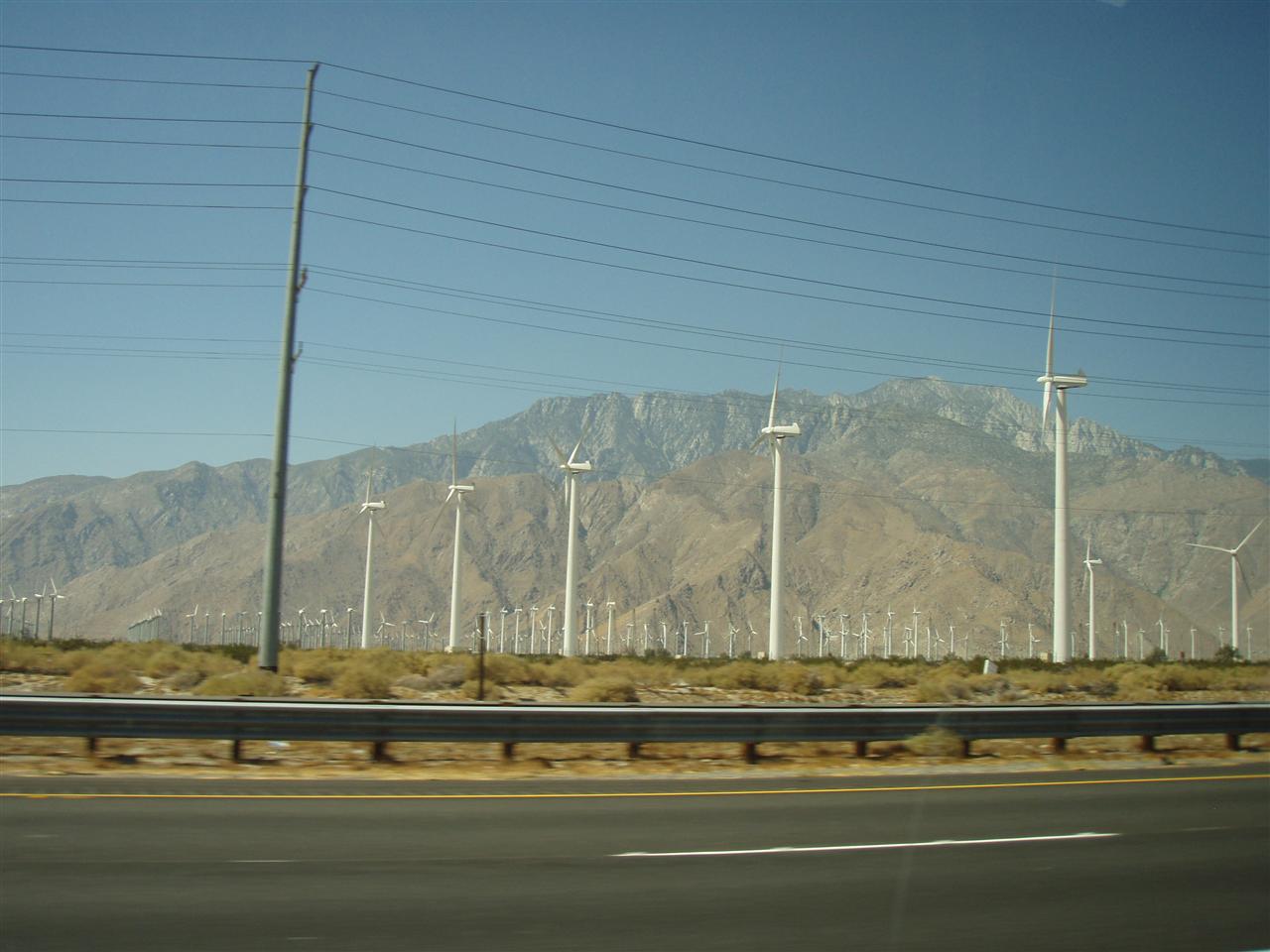 Ian was very excited ( It doesn't take much ) as we drove towards Yucca Valley..We encountered Windmills..As far as the eye could see.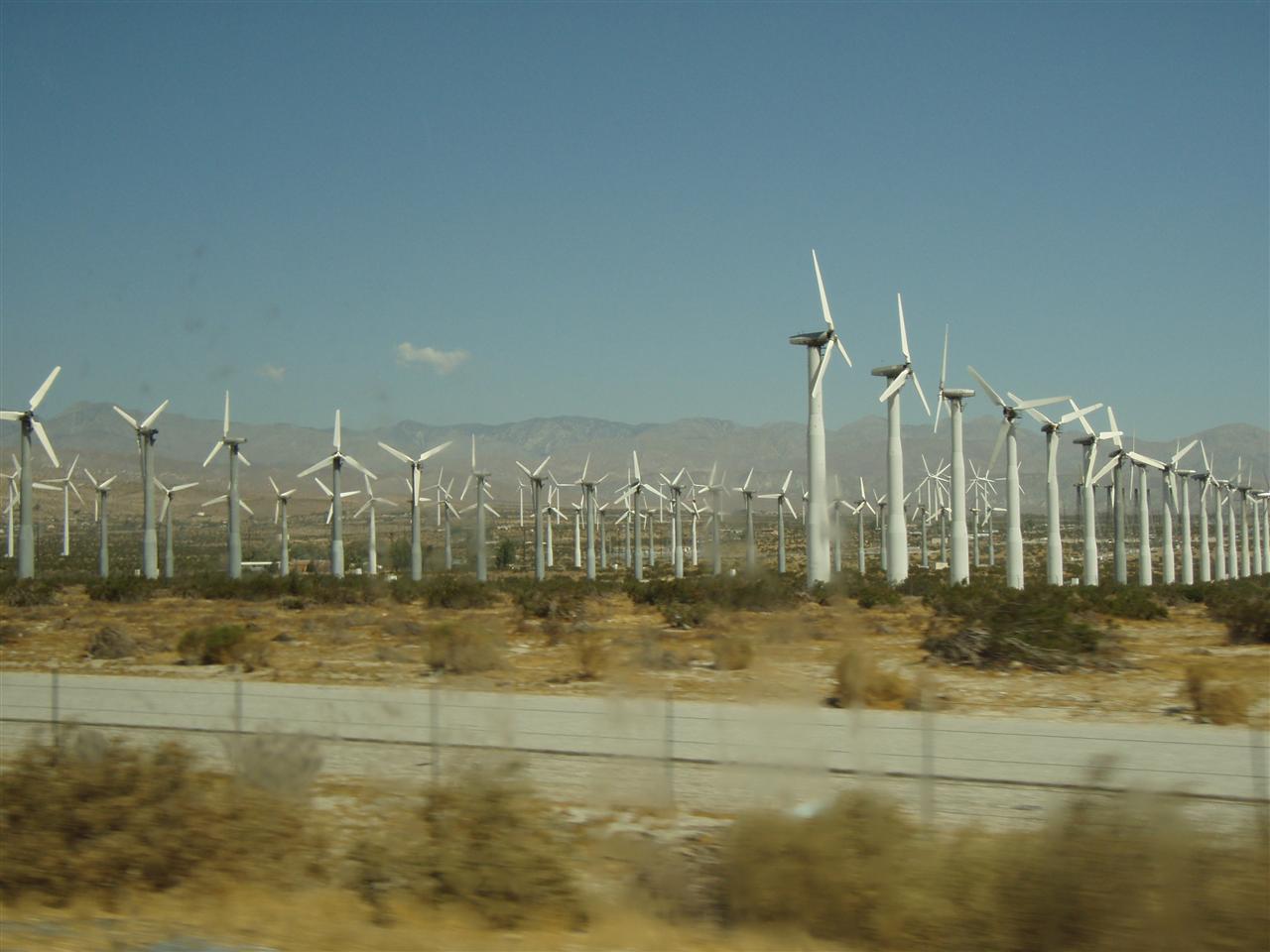 Acres & acres of wind turbines...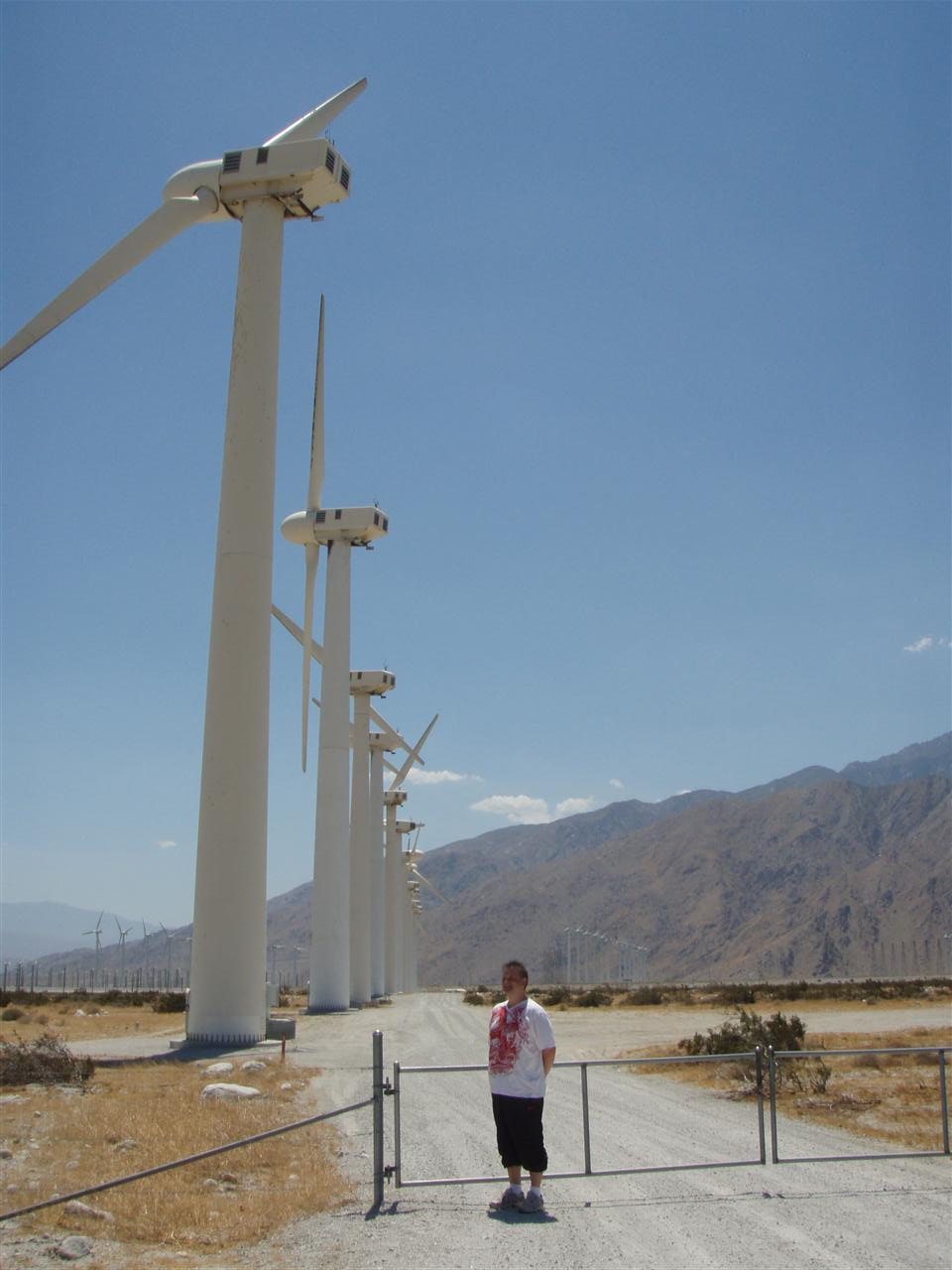 Ian wanted a picture of himself taken next to his favourite windmill, John.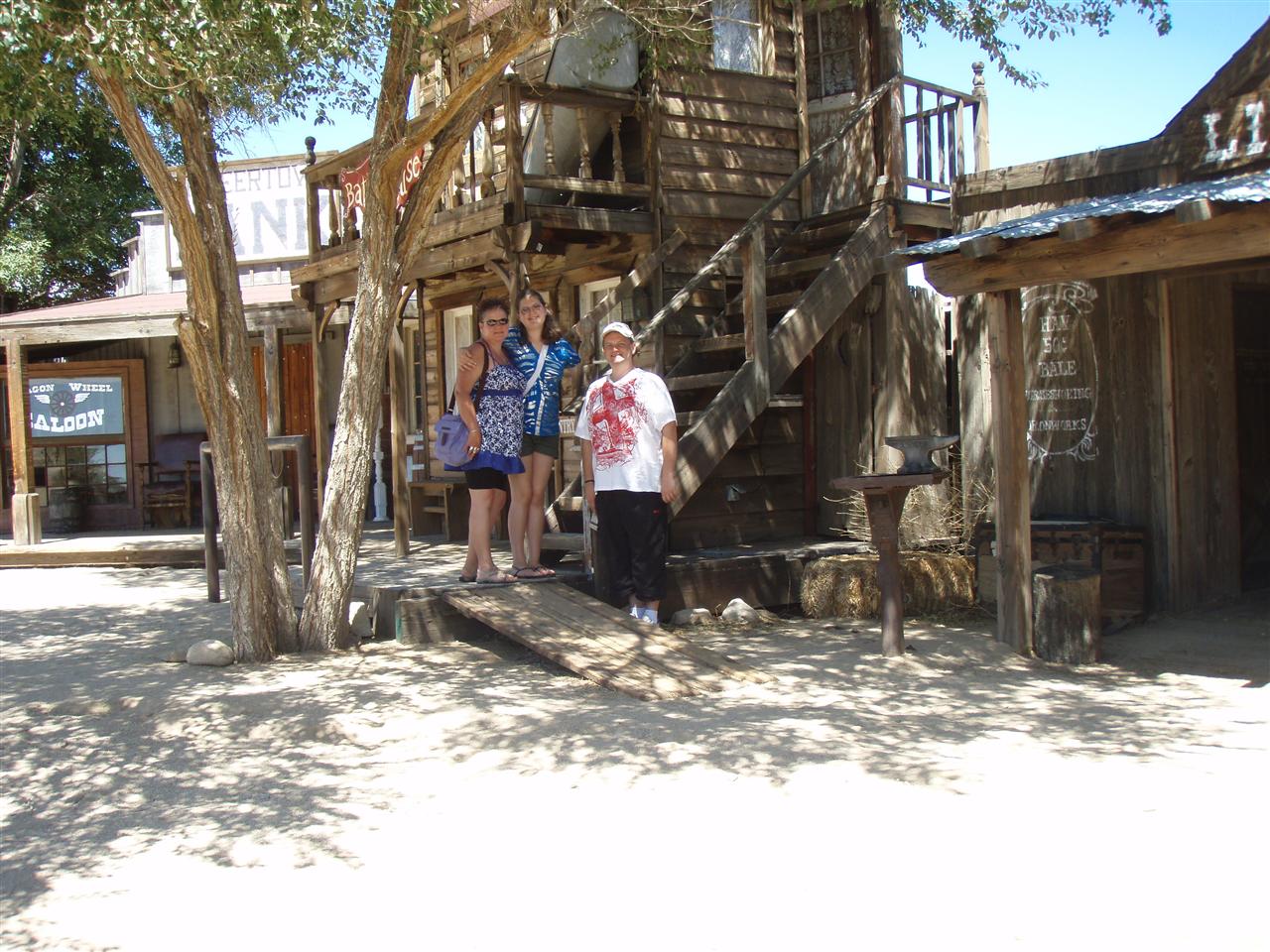 We found " Pioneer Town " built in the 1940's and is still used to this day for filming music videos, TV Commercials etc.

The TV Series Annie Hall & Many of Gene Autreys TV progs were produced here.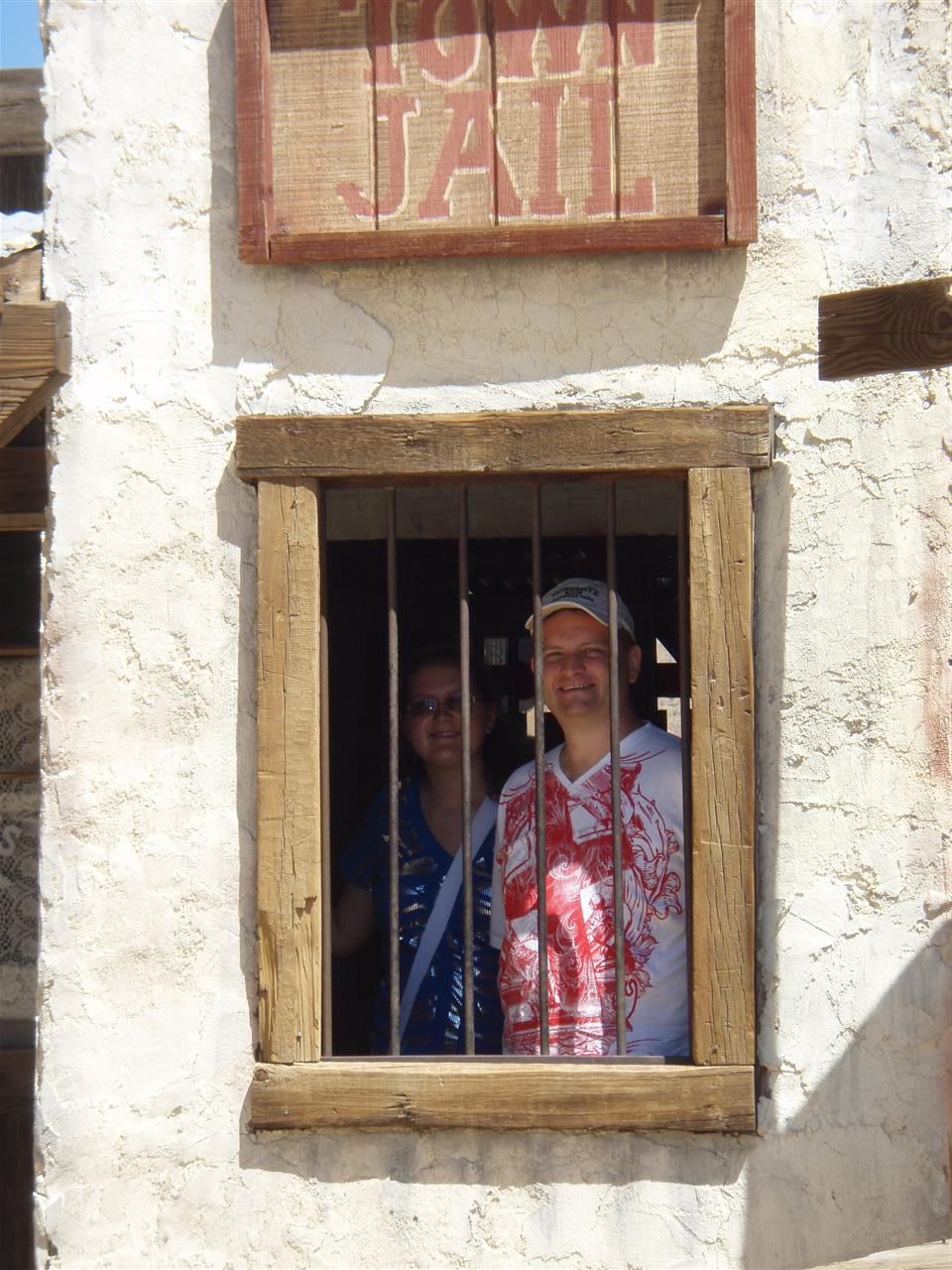 Best place for them !

Weekends they re enact gun fights etc , However we were way too early for todays offering & decided to mosey on outa town.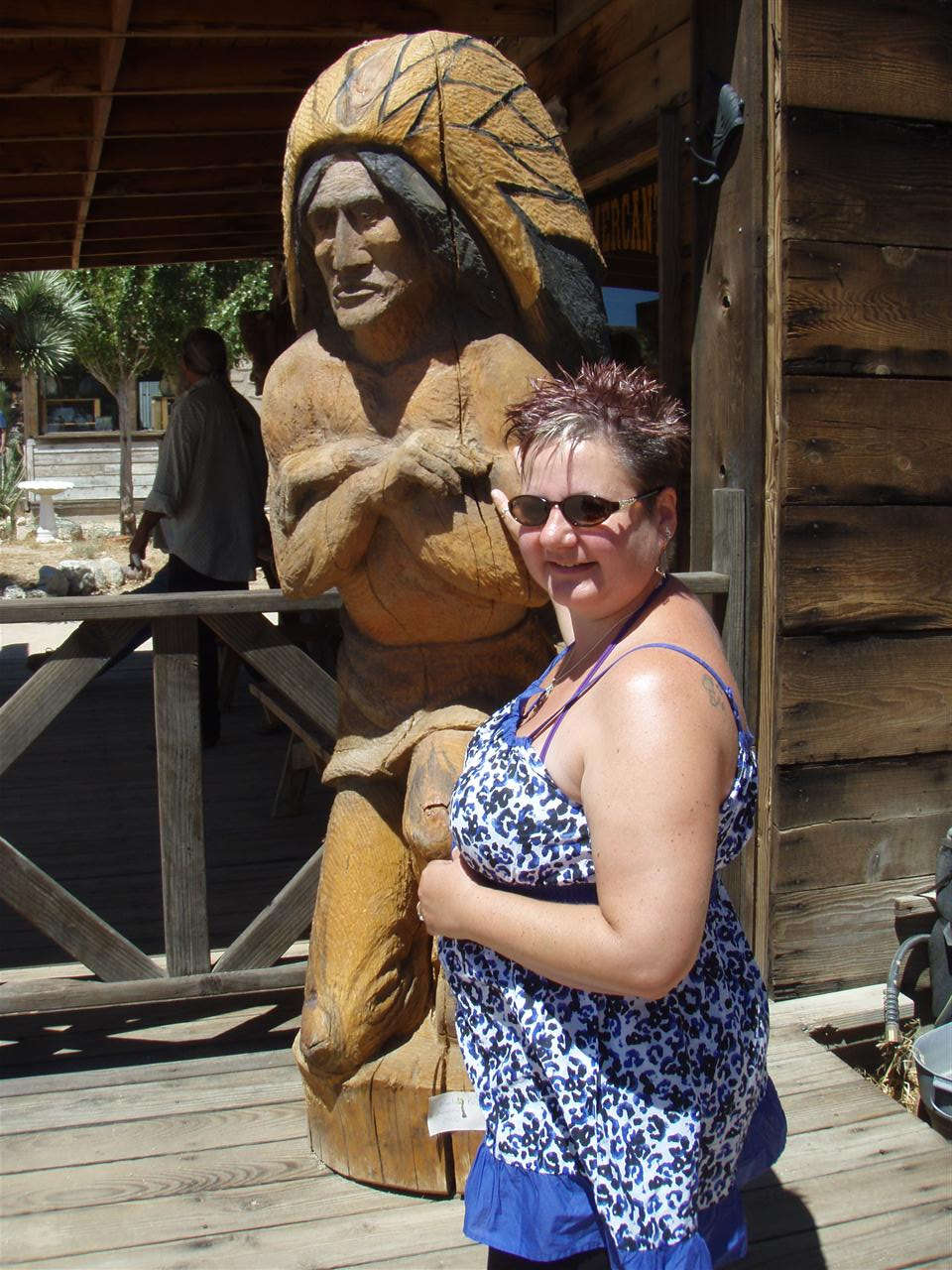 I managed to pull a fella.. Bit wooden, but at my age I can't complain!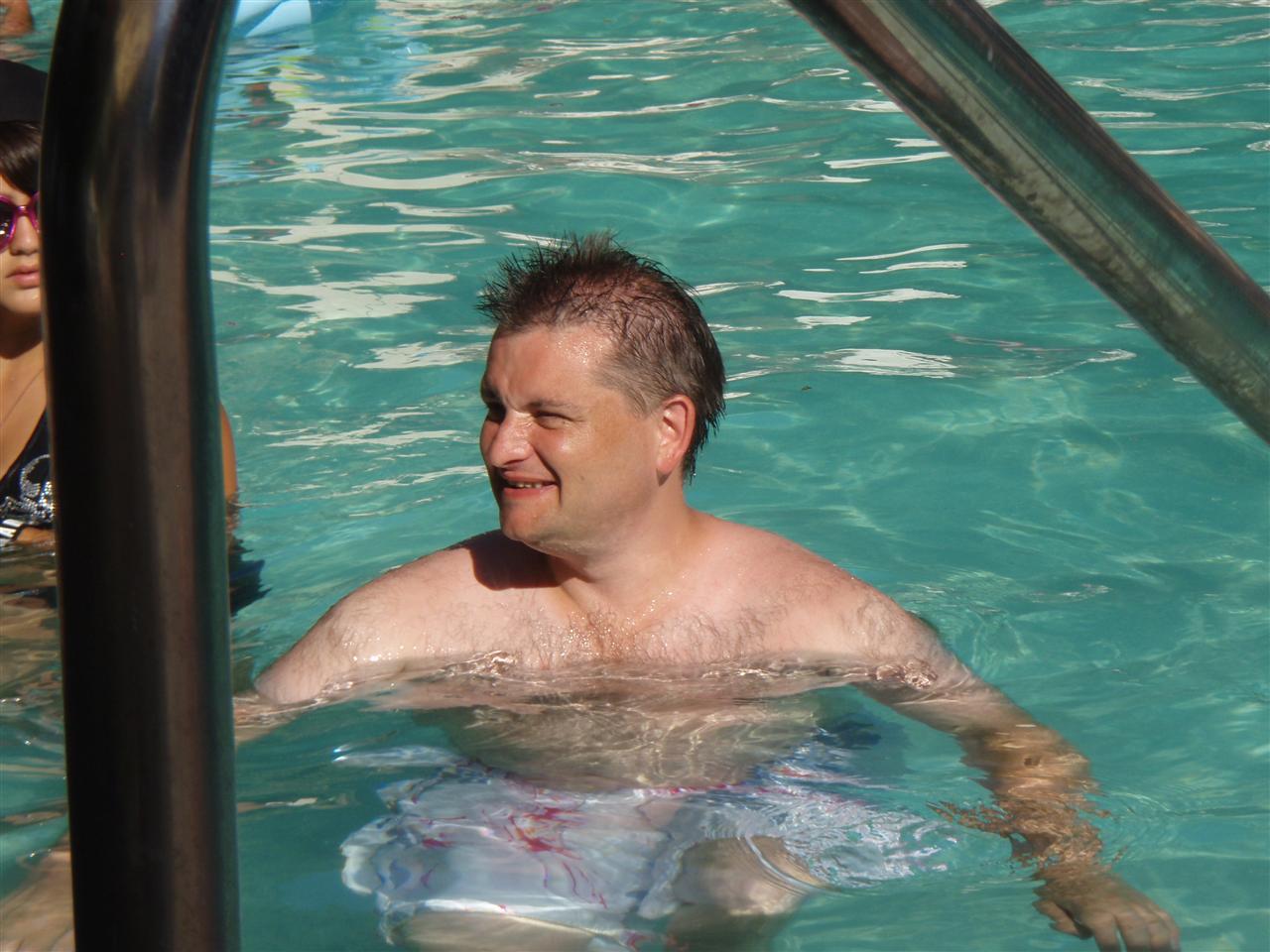 Back at our Hotel , its another relaxing afternoon at the pool..Ian emerges from the water like a Greek god.." Lardos ".
After a few hours bobbing in the pool, we showered and headed to " The Monsoon" again ..Guess who's choice that was ? They did us proud again with a Chicken Vindaloo, Mutter Paneer, Chicken Biriani.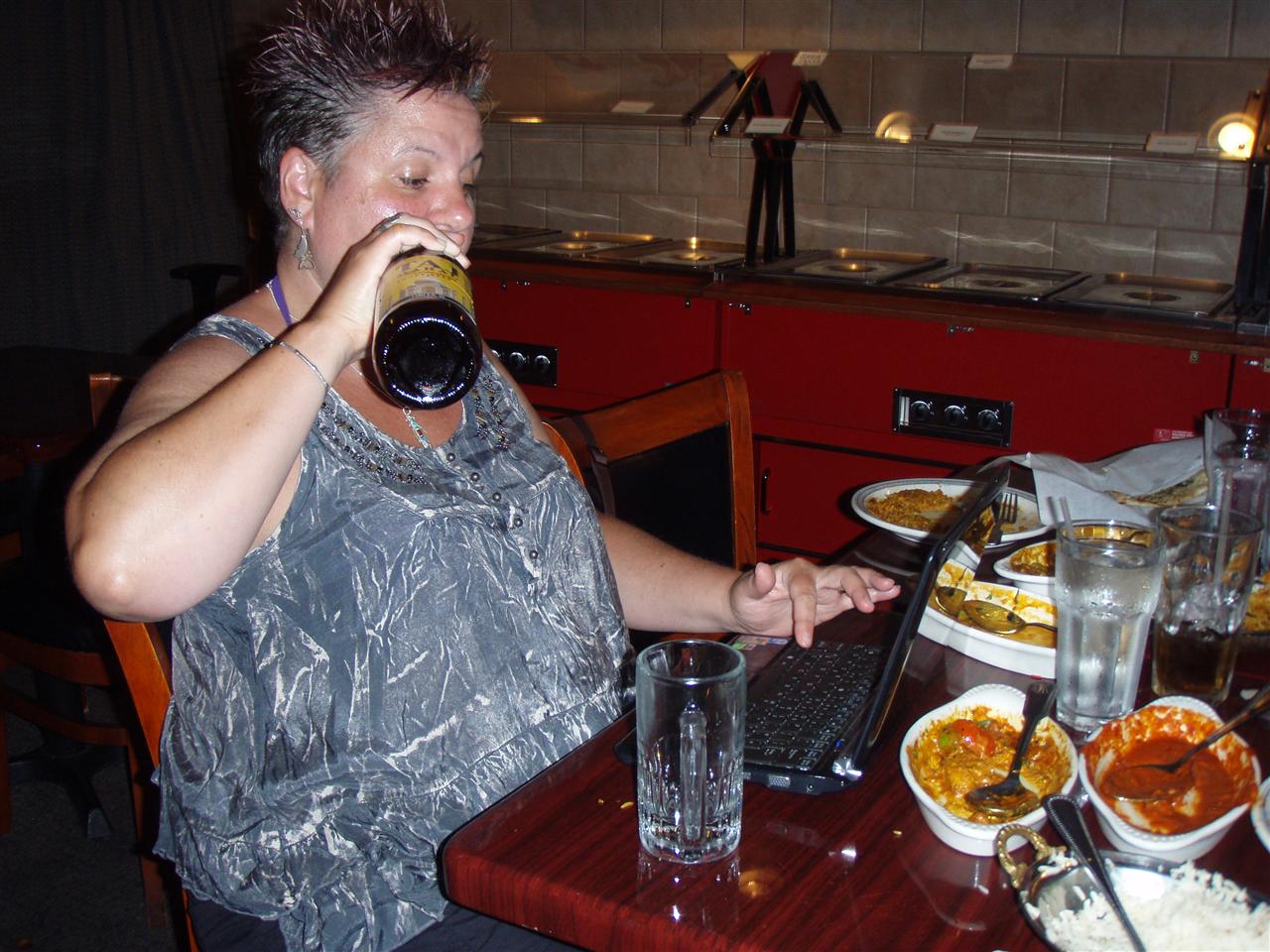 The Author of your recent ramblings enjoys a beer !

Back to the hotel for an episode of Fawlty towers on the I Pad & a finishing off of the Vodka bought at duty free, (Yes there is some left ! )

Ian has printed off our tickets for tomorrow, Its just sitting on & zipping up of the cases to be done.

As always we will be sad to leave the states ( I plan to lock myself in the wardrobe, they may not remember to take me with them! )

However there are people ( & Pets ) we are looking forward to seeing ,,You know who you are!

Once again, Love to our world wide companions for this journey ..We hope you have enjoyed your virtual holiday xxxxxx