* USA 2011 *

Show all days on one page (a long download!)
Day 1 :The Longest Day (Tuesday 26th July 2011 )

Bloody Cock ! Had me up with the lark ( oo,err Mrs )

Lauren & Bills Feathered friends begin their day early, Having met lovely Lauren & paid for our stay she gave me some complimentary eggs ( they come in all colours white, greeny hued & blueish ).

This is our cabin named Meadow Lark, Its fab : )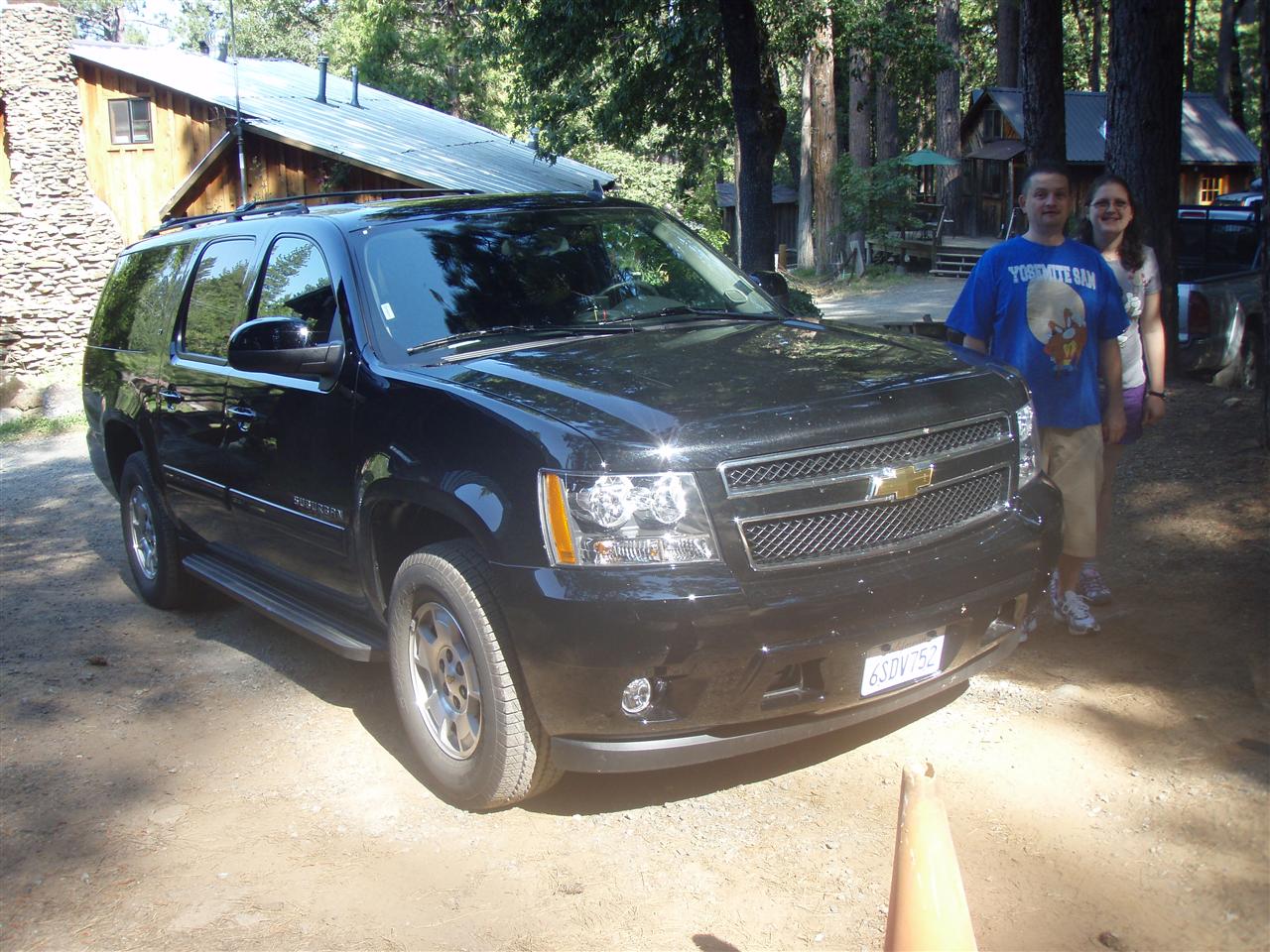 Thought we'd add a pic of the car b4 Ian trashes it!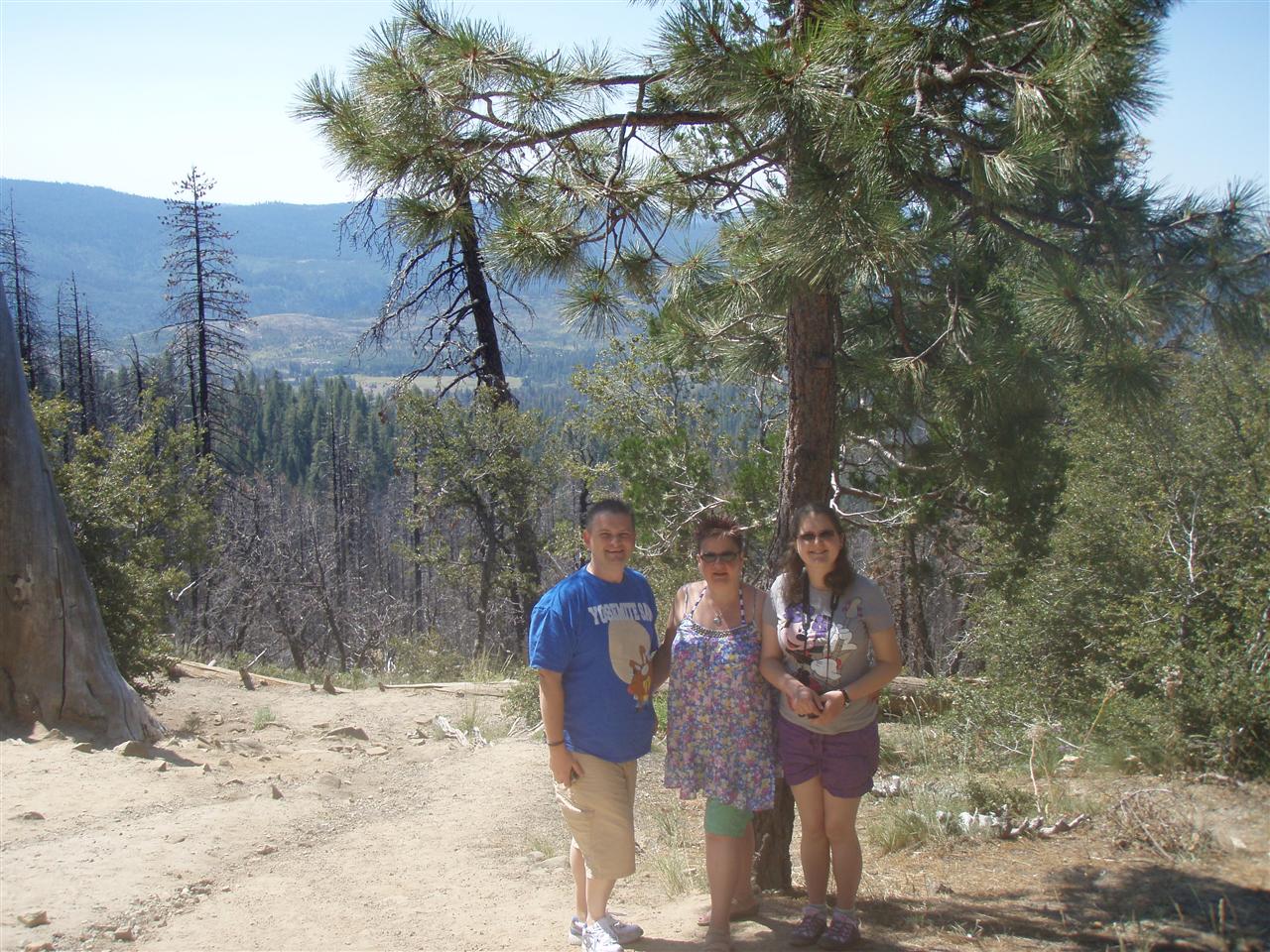 We entered the park & paid our $20 for 7 days entry, The smell of pine & creosote bushes takes us back to our first visit many years ago.

We decided on a lazy route heading towards Glacier point.

Here's us at one of many stunning view points overlooking Yosemite Valley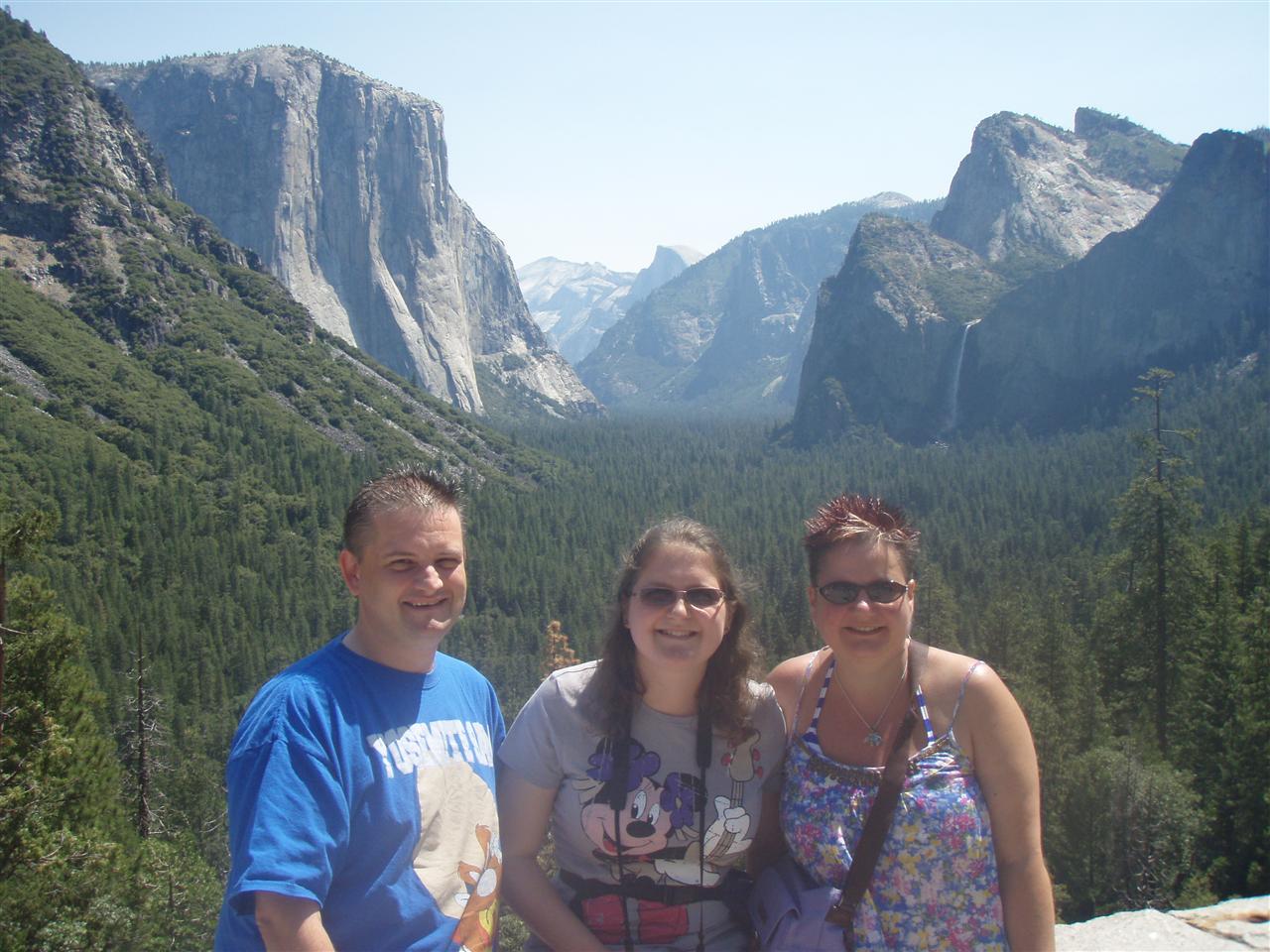 Hollie, Debbi & Yosemite Sam posing for a snap at the head of the valley. Half Dome in the middle some distance away.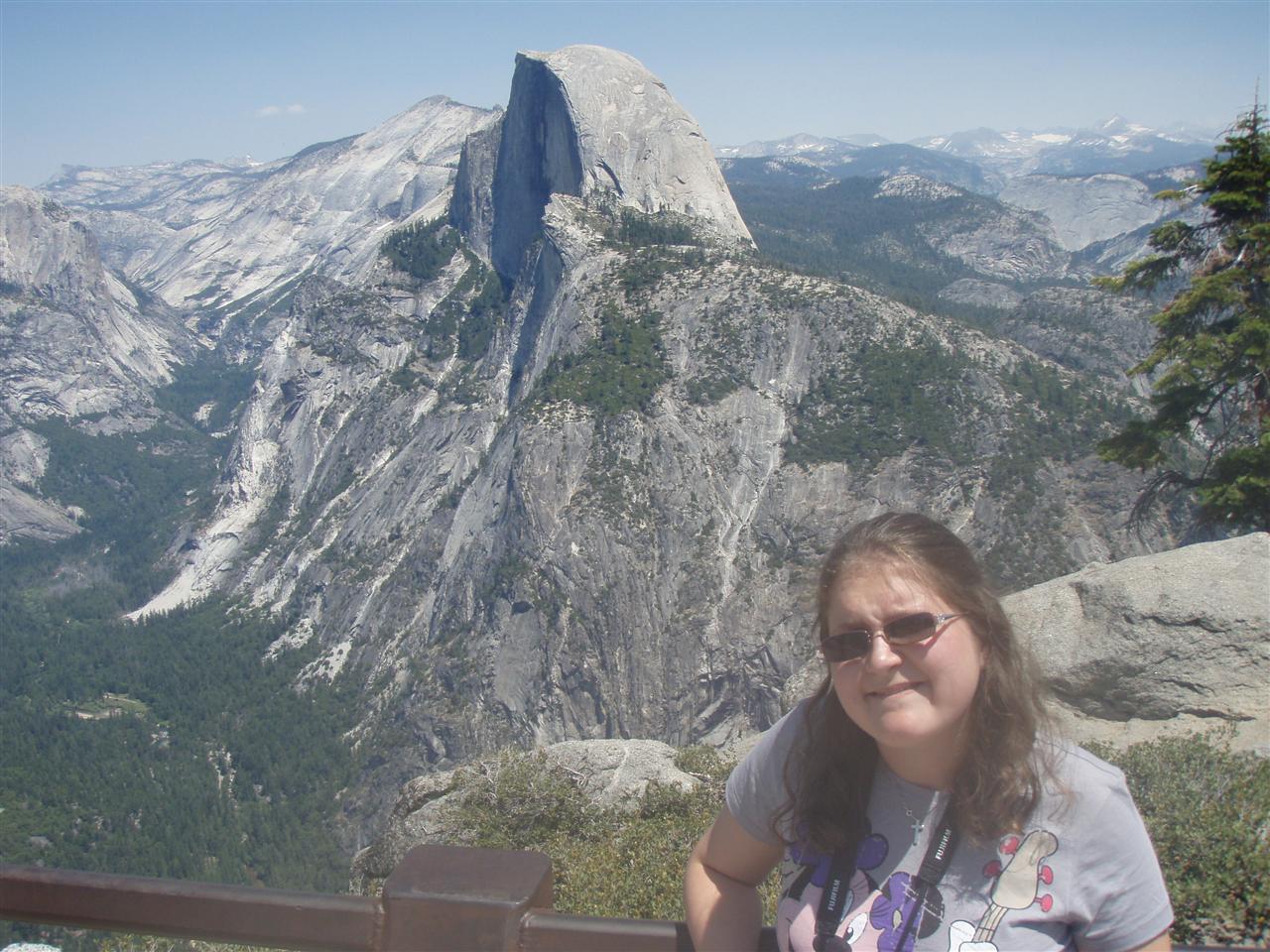 At Washburn viewpoint we got a stunning view of Half Dome, It really does look like a neatly sliced half of a cake.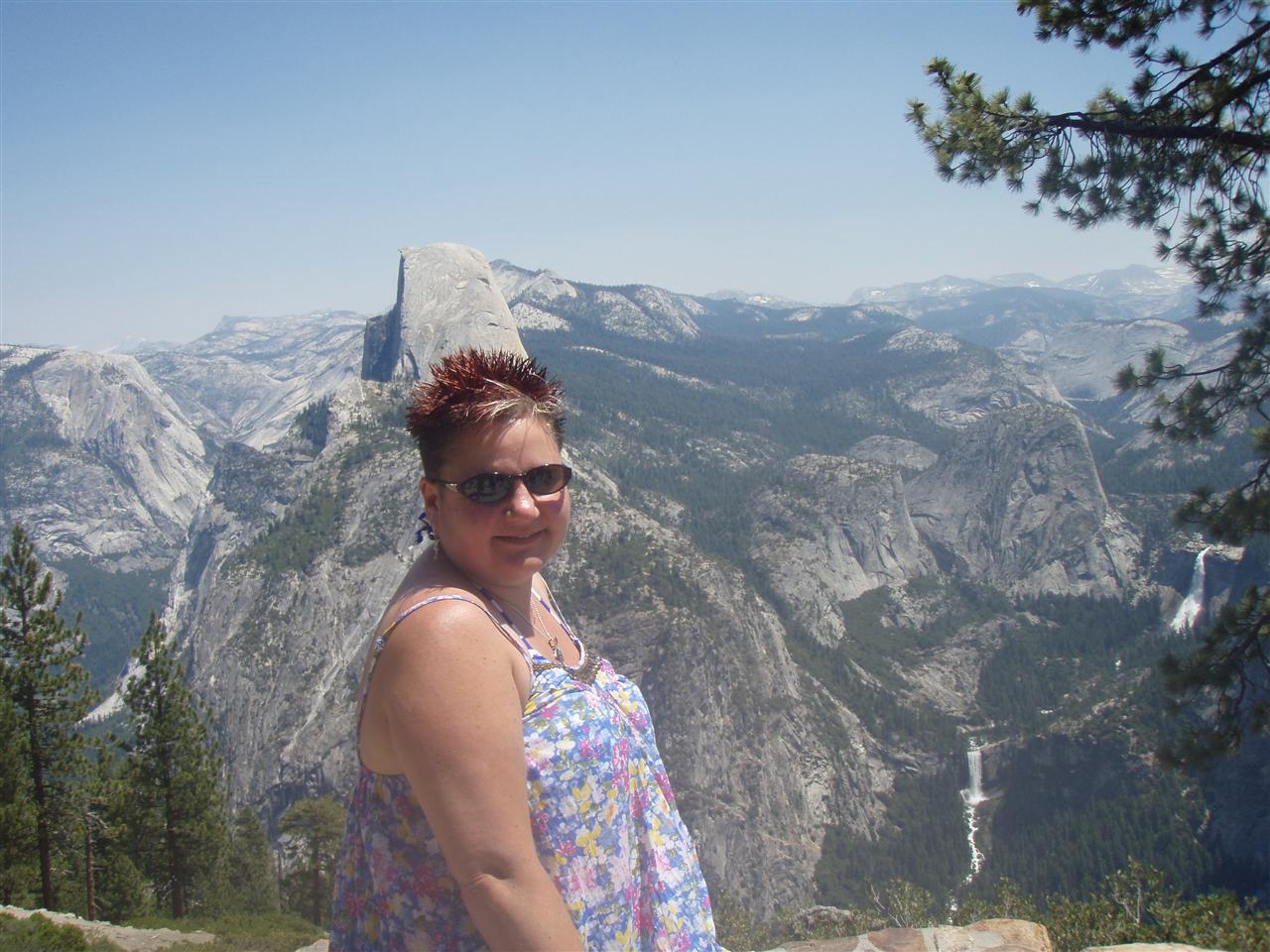 To the right are the stunning Nevada falls, cascading some 563 feet onto rocks , where it becomes Vernal falls descending another 300 odd feet.

Ians only complaint being there were "too many bloomin tourists there" The weather of course totally clear blue skies and magnificently sunny ( how we do suffer ! )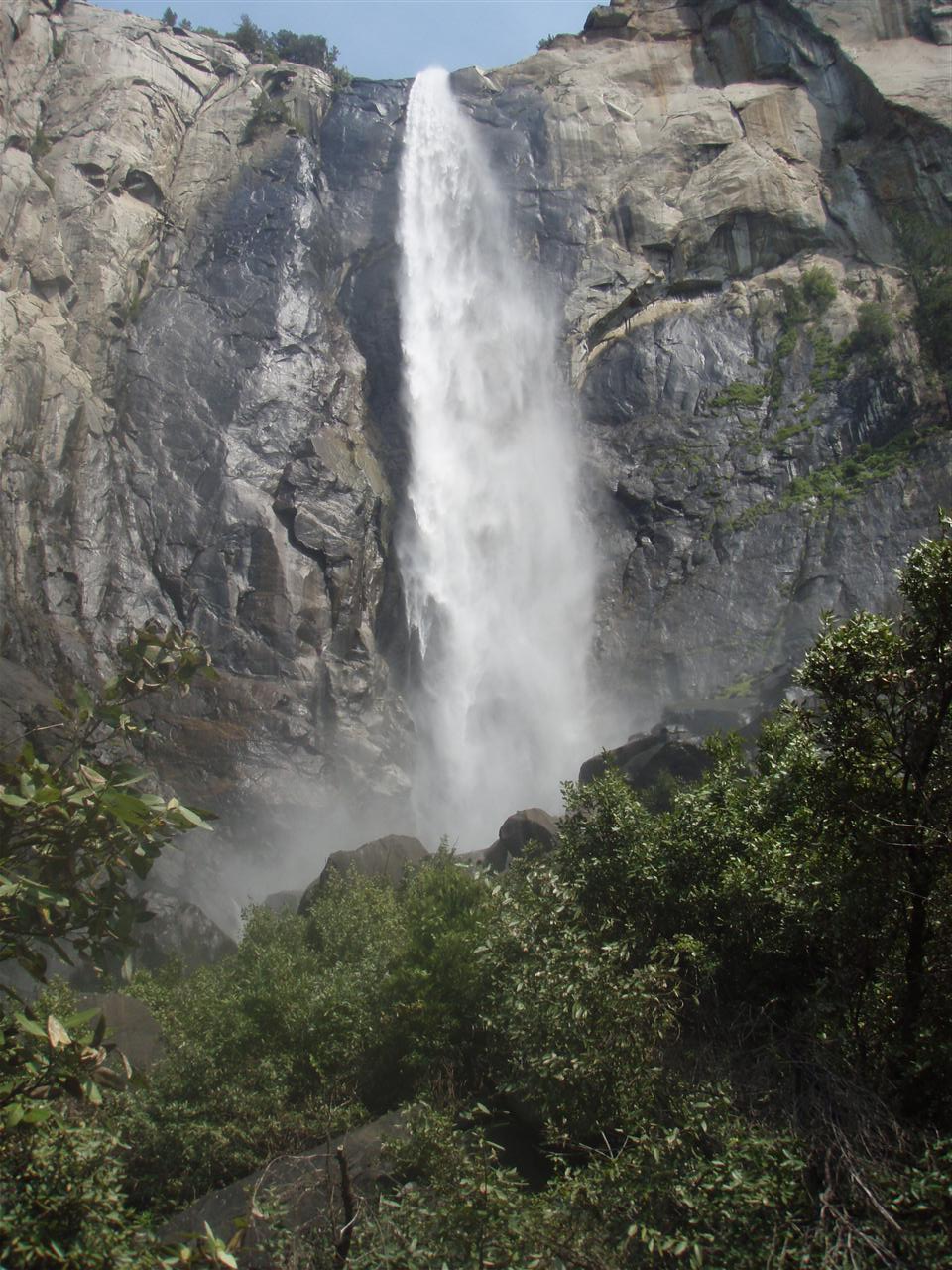 The highlight of day was stumbling on the "Bridal Veil falls" viewpoint.

In 09 when we came here to be married , we were warned the falls were unlikely to be active due to low levels of snow the previous winter, However as we enjoyed our wedding supper the falls were just slightly running & we were delighted.

We climbed the pathway & enjoyed a close up view of the beautiful falls, light catching on the spray as the wind blew a fine mist our way.

Intrepid explorer Ian decided to brave the slippery rocks and try for a photo opportunity at the very base, Sadly our efforts only produced a fuzzy blue blob in the distance. ( due to quality control issues, we cannot provide this image for your viewing pleasure : )

Back at cabin base camp a BBQ meal was provided by the ladies ... Man He Make Fire , and of course sits and watches it while we do all the work!

A cold Budweiser & a sit on the porch with the Mozzies will end our busy day..Good night all

( Min says Goodnight Marmite xxxx)