* USA 2011 *

Show all days on one page (a long download!)
Day 1 :The Longest Day (Tuesday 26th July 2011 )
Day 2 :Yosemite..We've been away too long. (Wednesday 27th July 2011 )
Day 3 :Ian & Debbi...2 years today Congratulations! (Thursday 28th July 2011 )
Day 4 :Ian & Min take to the river..SEE NEW UPDATES (Friday 29th July 2011 )
Day 5 :Sunset Inn to Mammoth Lakes.. (Saturday 30th July 2011 )
Day 6 :Death by vegas (Sunday 31st July 2011 )
Day 7 :Bellagio Babes (Monday 1st August 2011 )
Day 8 :Leaving Las Vegas (Tuesday 2nd August 2011 )
Day 9 :Fiery furnace with a delicate arch. (Wednesday 3rd August 2011 )
Day 10 :Petrified to leave Moab! (Thursday 4th August 2011 )
Day 11 :Its your Tombstone.. (Friday 5th August 2011 )
Day 12 :Helllooooo down there.... (Saturday 6th August 2011 )
Day 13 :Tucson pictures present...Return of the Cactus (Sunday 7th August 2011 )
Day 14 :Route 66 From Sedona & a slippery rock! (Monday 8th August 2011 )
Day 15 :Highway to Hell..( For our bottoms ) (Tuesday 9th August 2011 )
Day 16 :The long trek to Havasupai Falls (Wednesday 10th August 2011 )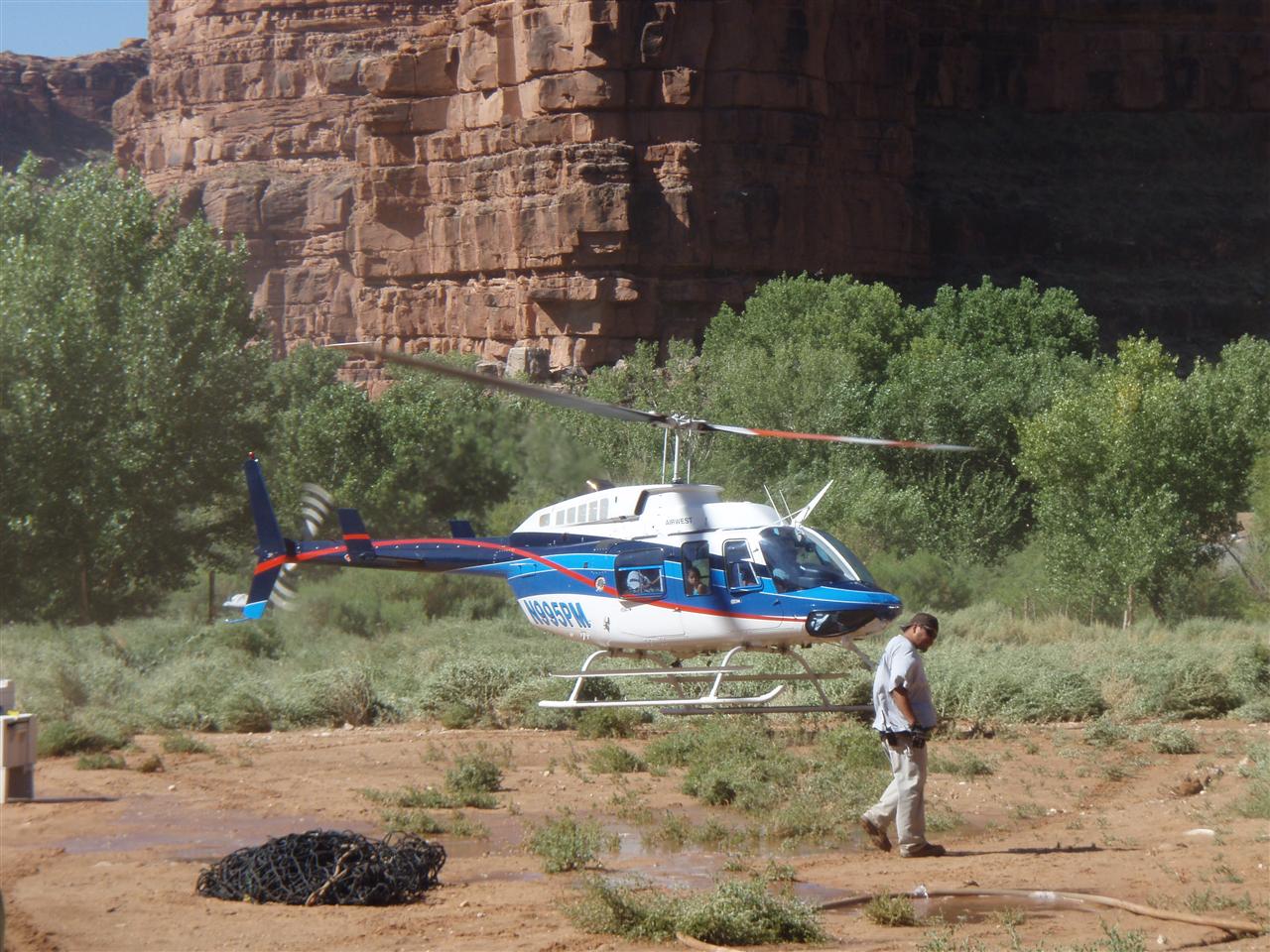 Awaiting our flight out of the valley , I chatted to a wonderful lady teacher , she & her collegue had been training the staff at the very modern village school, She quietly confirmed our impressions of these sullen, money driven people.. The money amassed goes on drugs & alcohol for them & is likely syphoned out of the area. Our entire conversation whispered, as she is hoping to come back to the region as their guest again.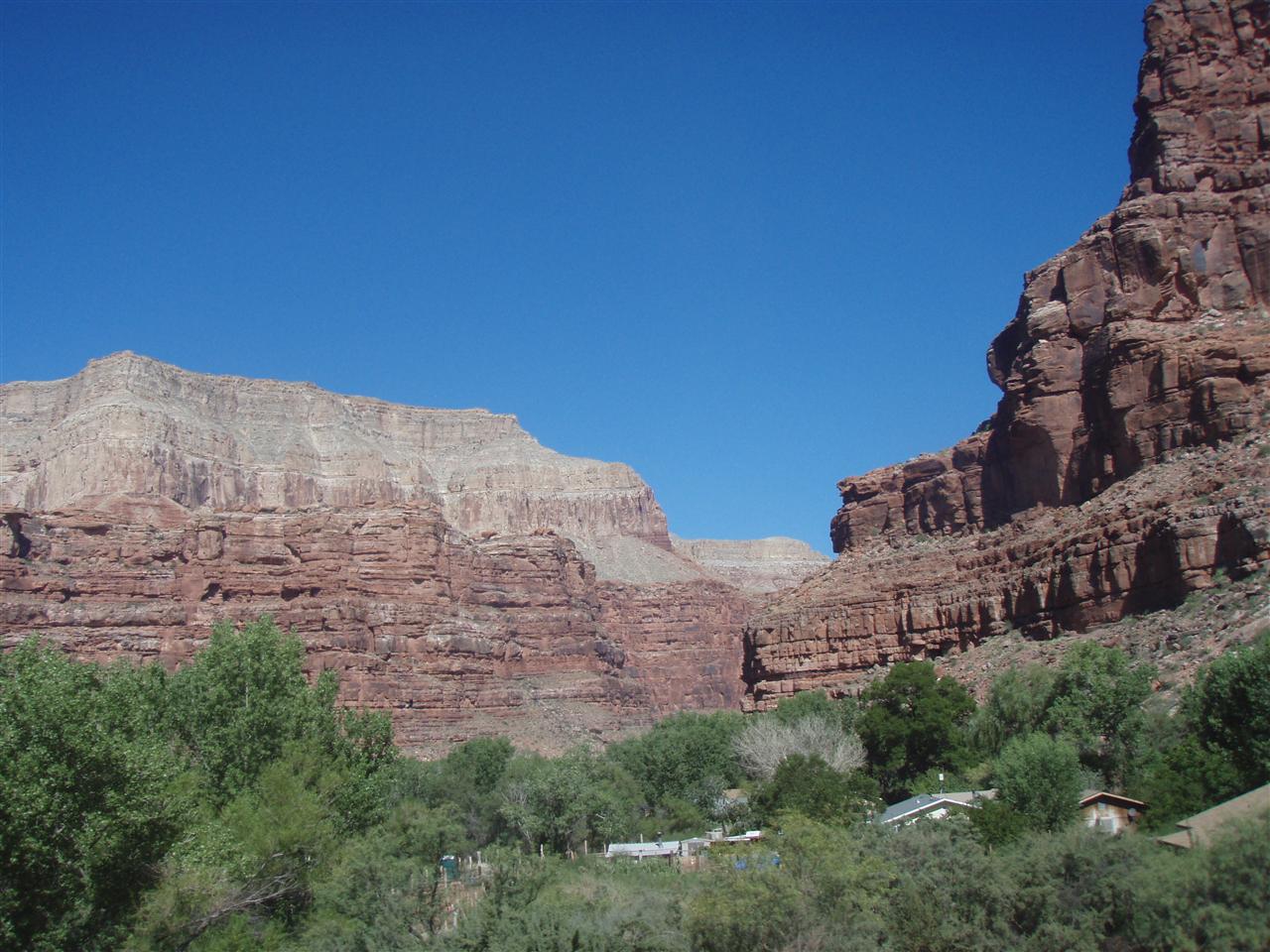 A seperate company allegedly not run by the Lodge organize the Chopper flights out. The fare for the ride out seemed to fluctuate, We paid $85 per head, the teachers $65, Locals FAR less by the notes changing hands. ( Locals did not have to wait & were always shunted straight to the queue head.)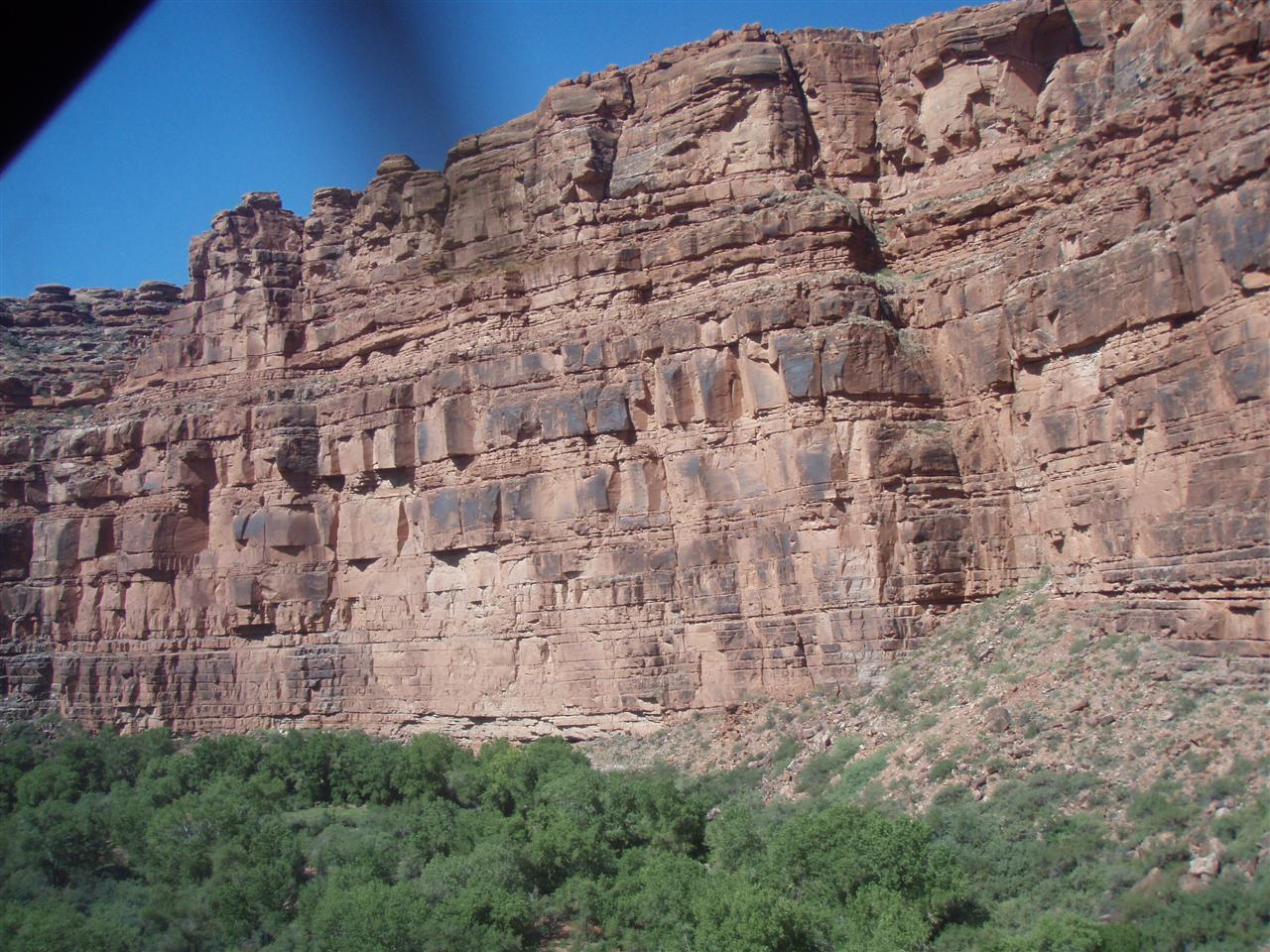 The chopper lifted us & a silent local lady into the sky, The different perspective was mezmerizing, We observed the same trails we covered in terror on horseback, With equal terror in a chopper with seat belts that didn't work & a lone american pilot texting on his blackberry!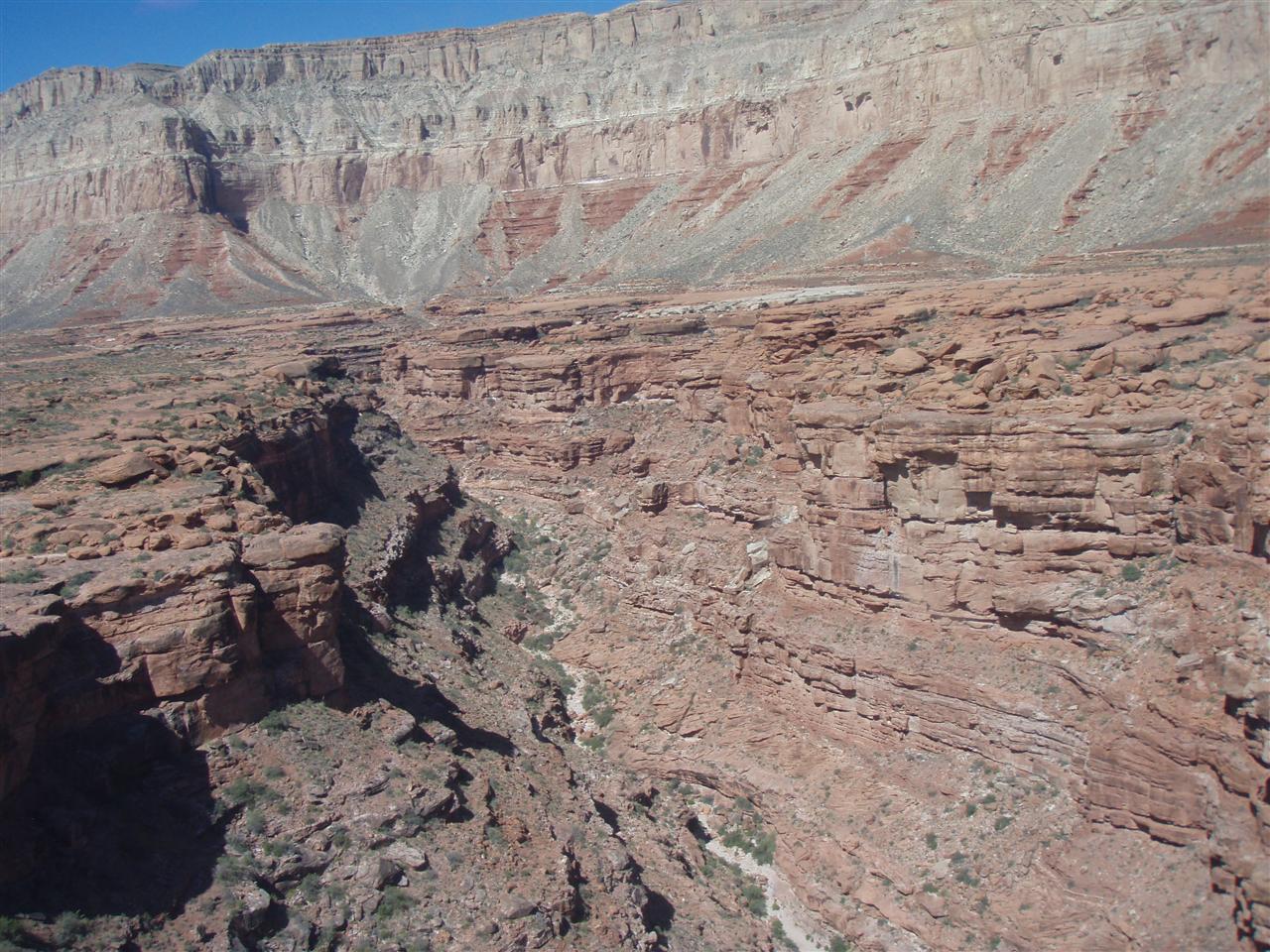 The 3 hr horse ride was reduced to a 4 minute flight out.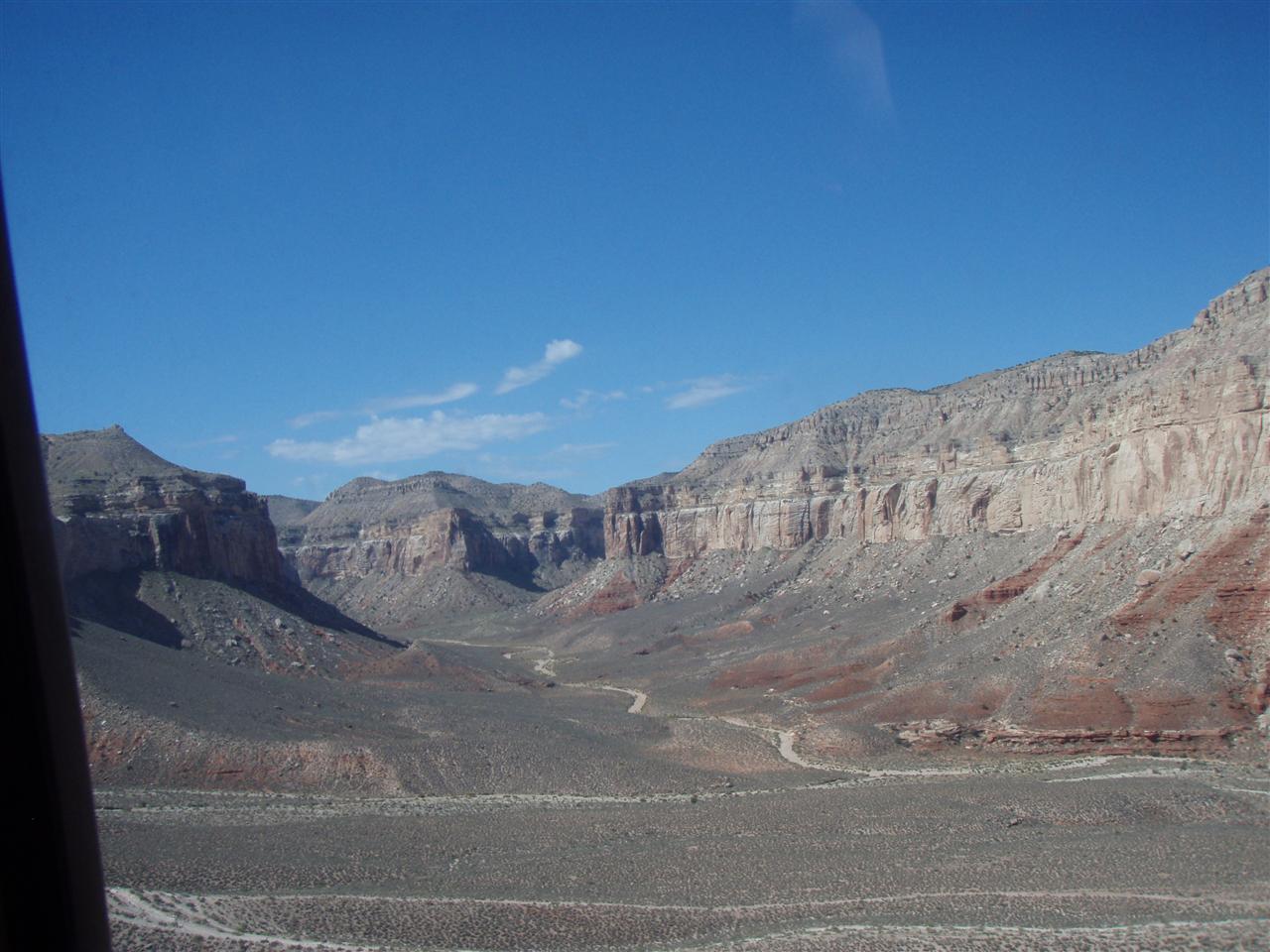 The views of the canyon were breathtaking.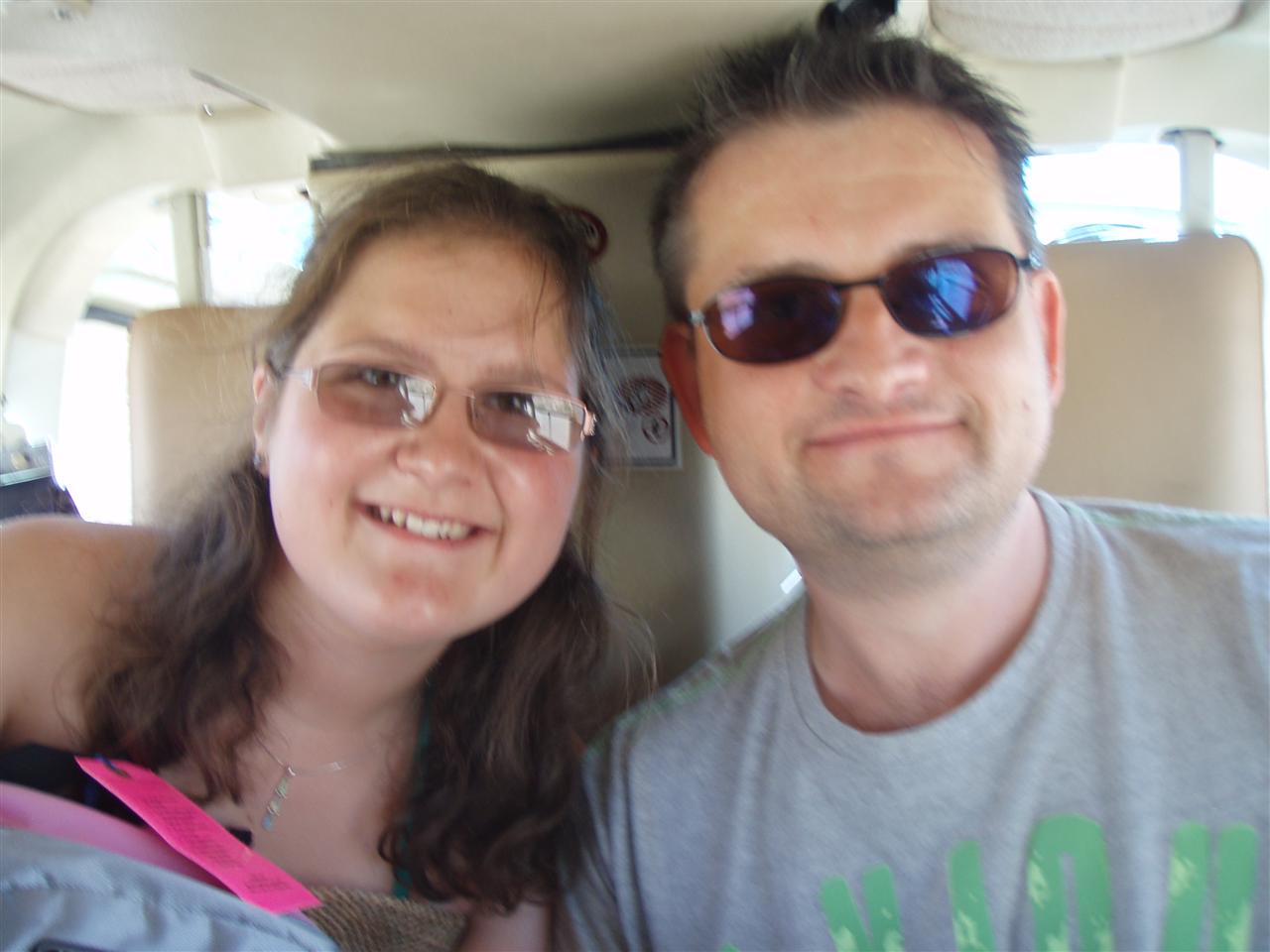 A slightly wobbly pic of my 2 chattier companions.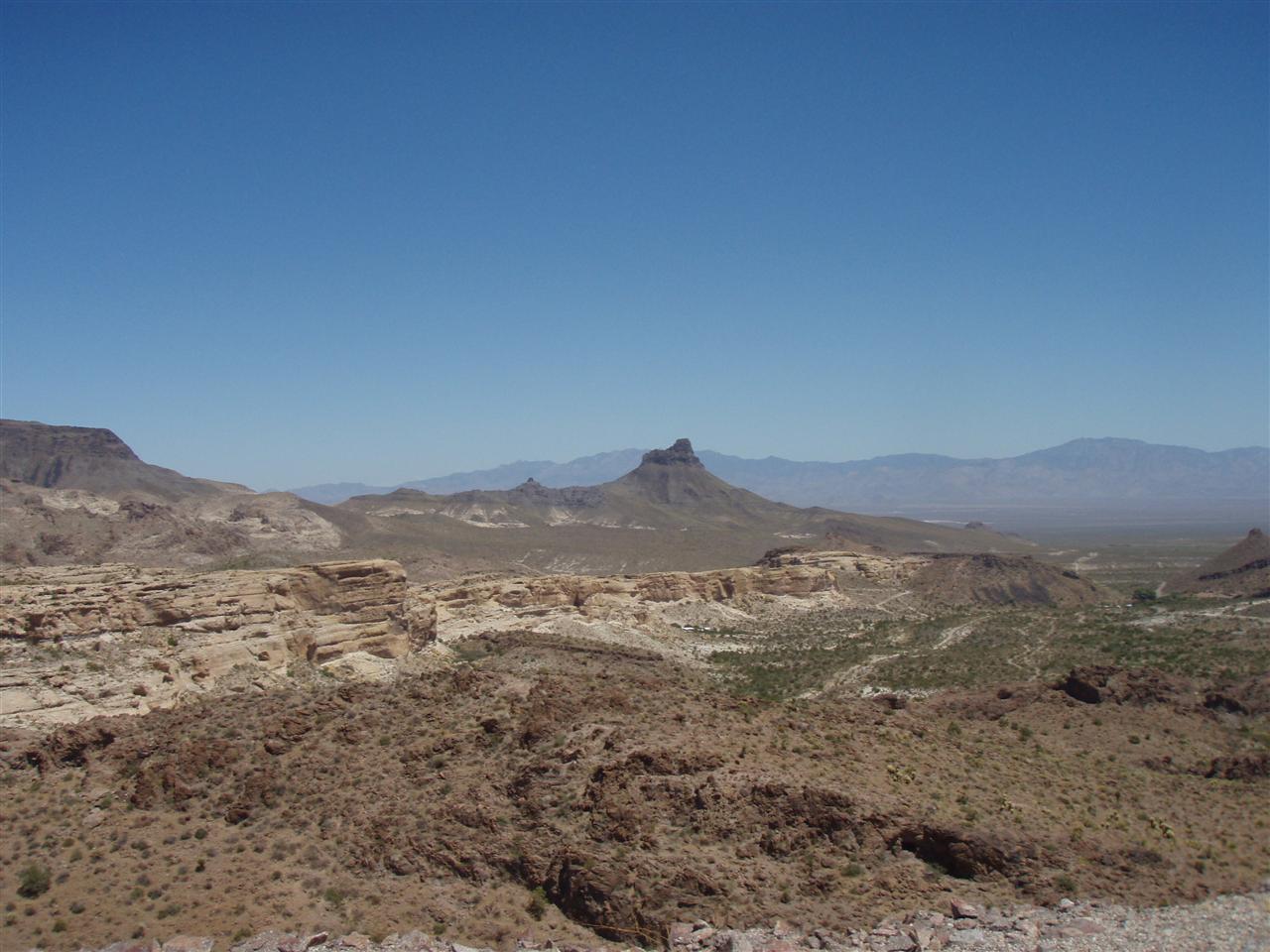 At one point we could see the full length of this tiny off shoot of the Grand Canyon.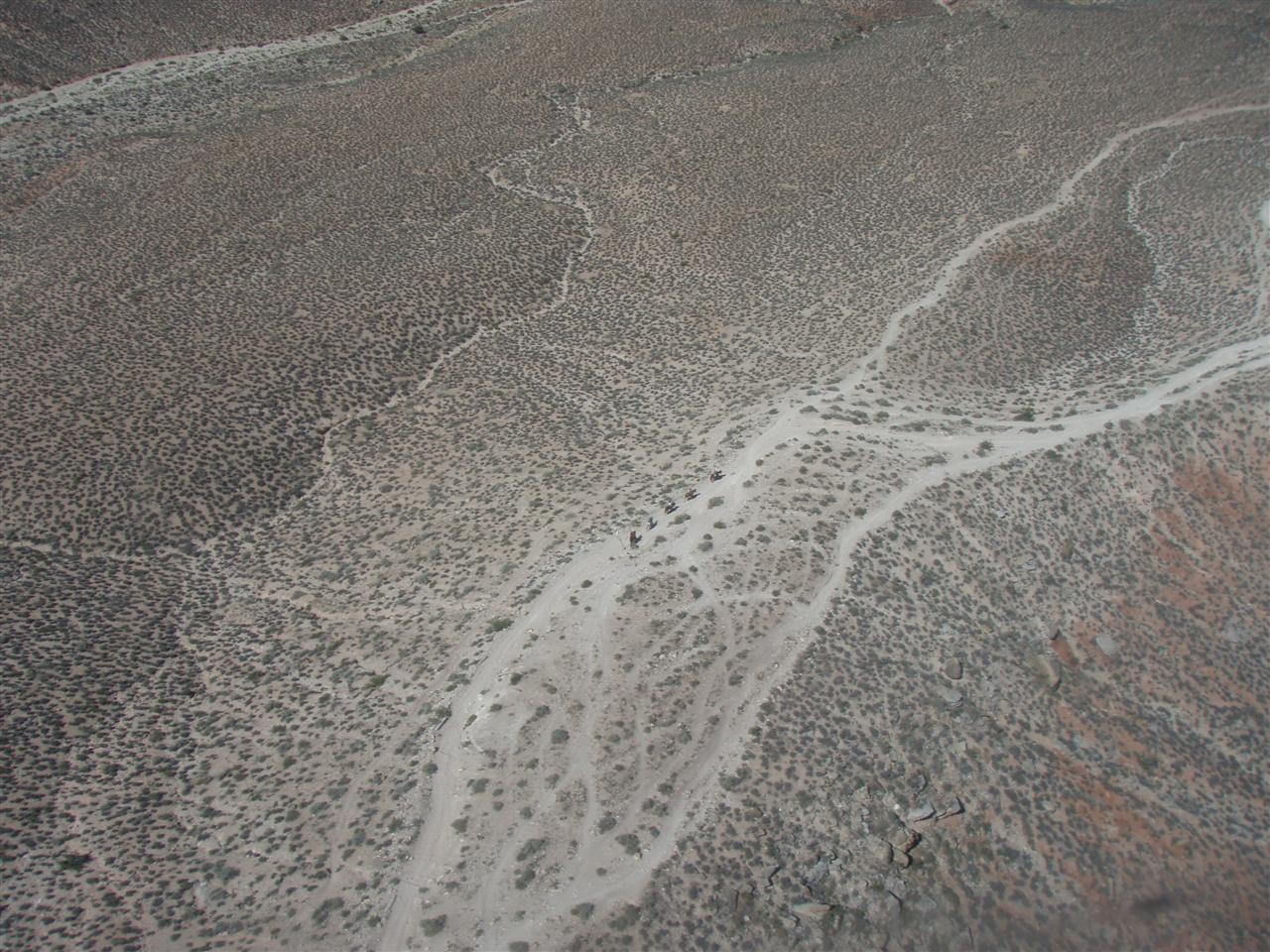 Below we could make out the distant outlines of horseback riders travelling into the village.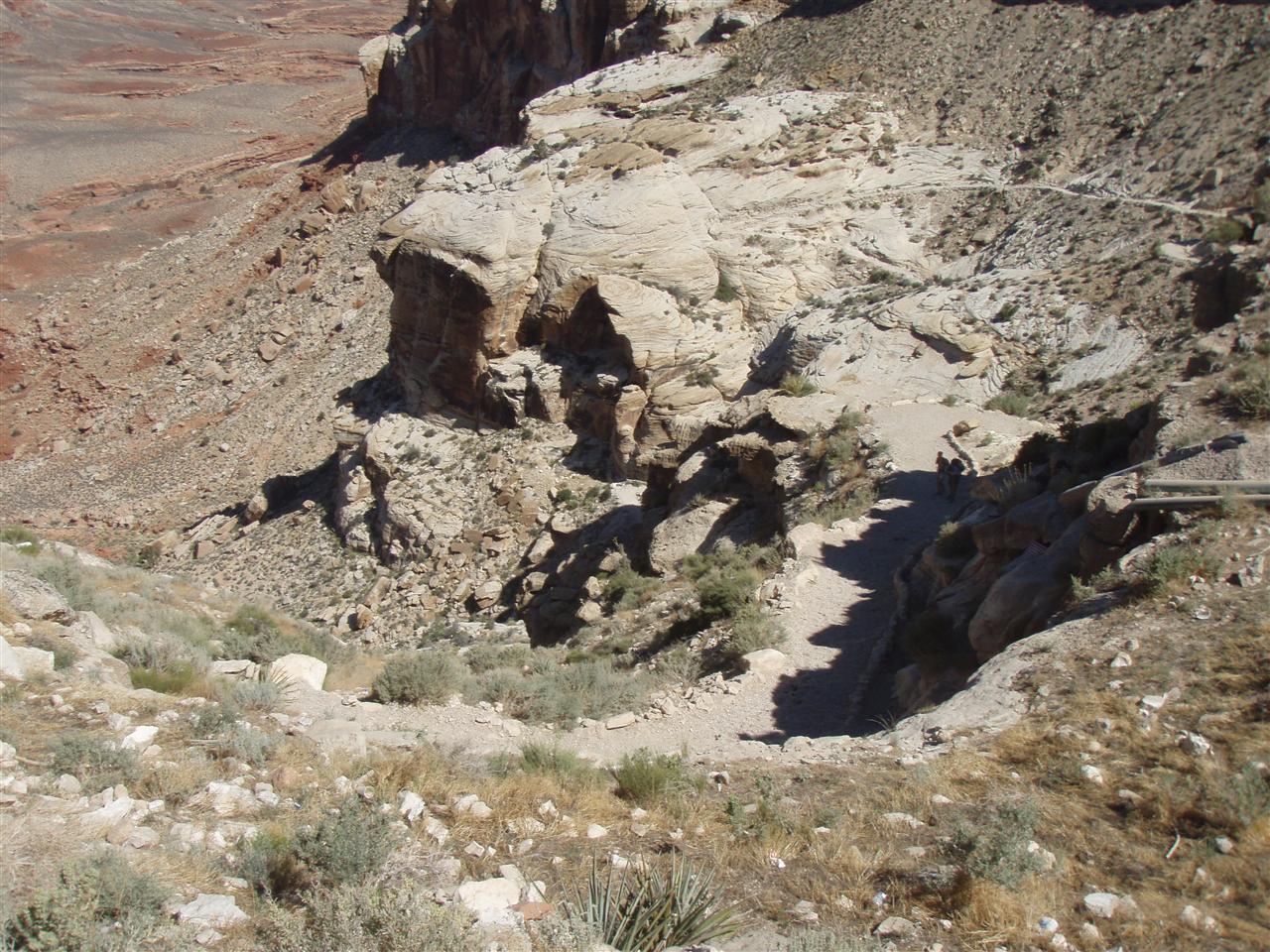 We headed to our car, but not without showing you the hair raising path our horses took us down.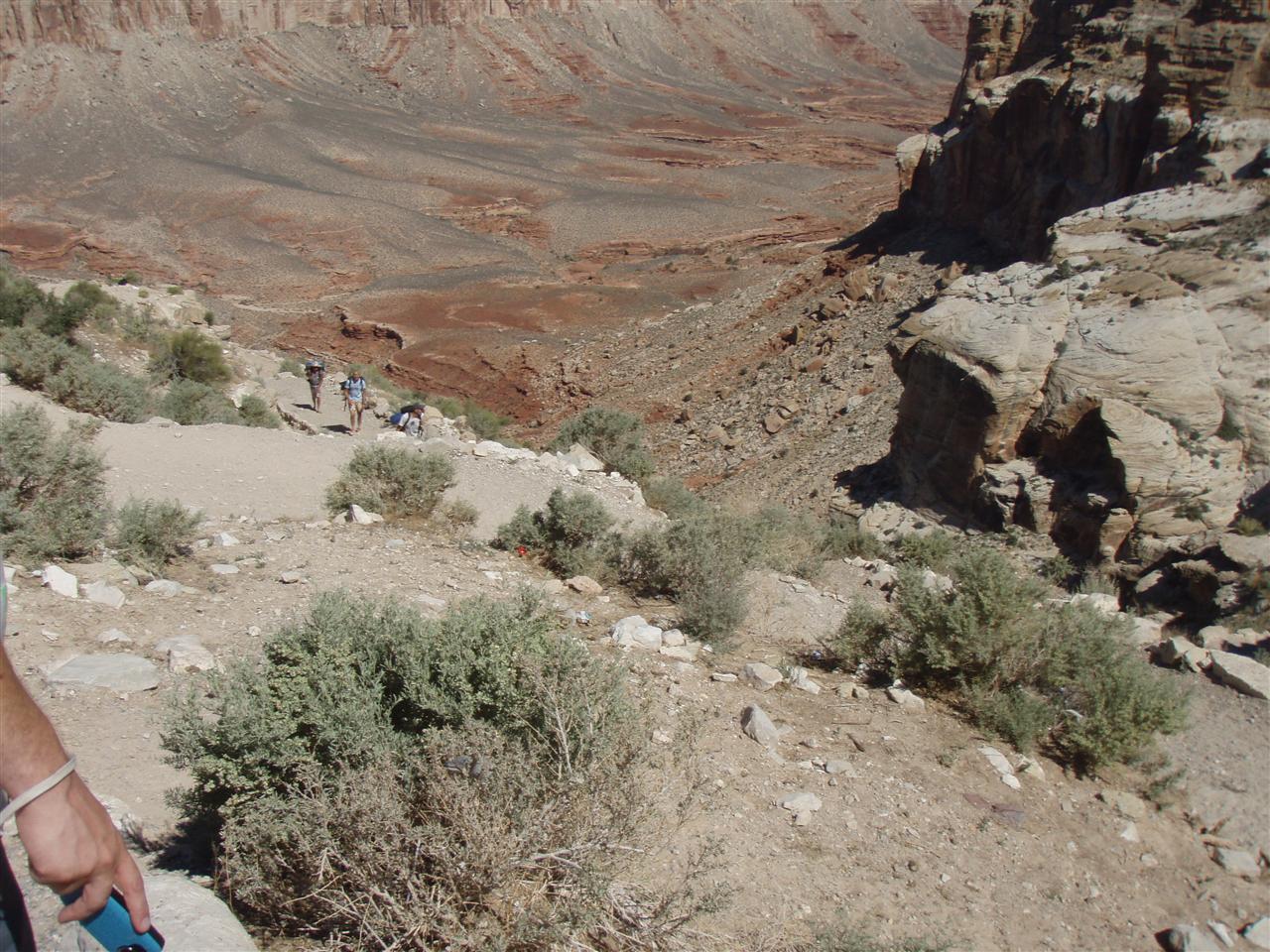 Some hikers arrive from the hellish 8 hour walk up...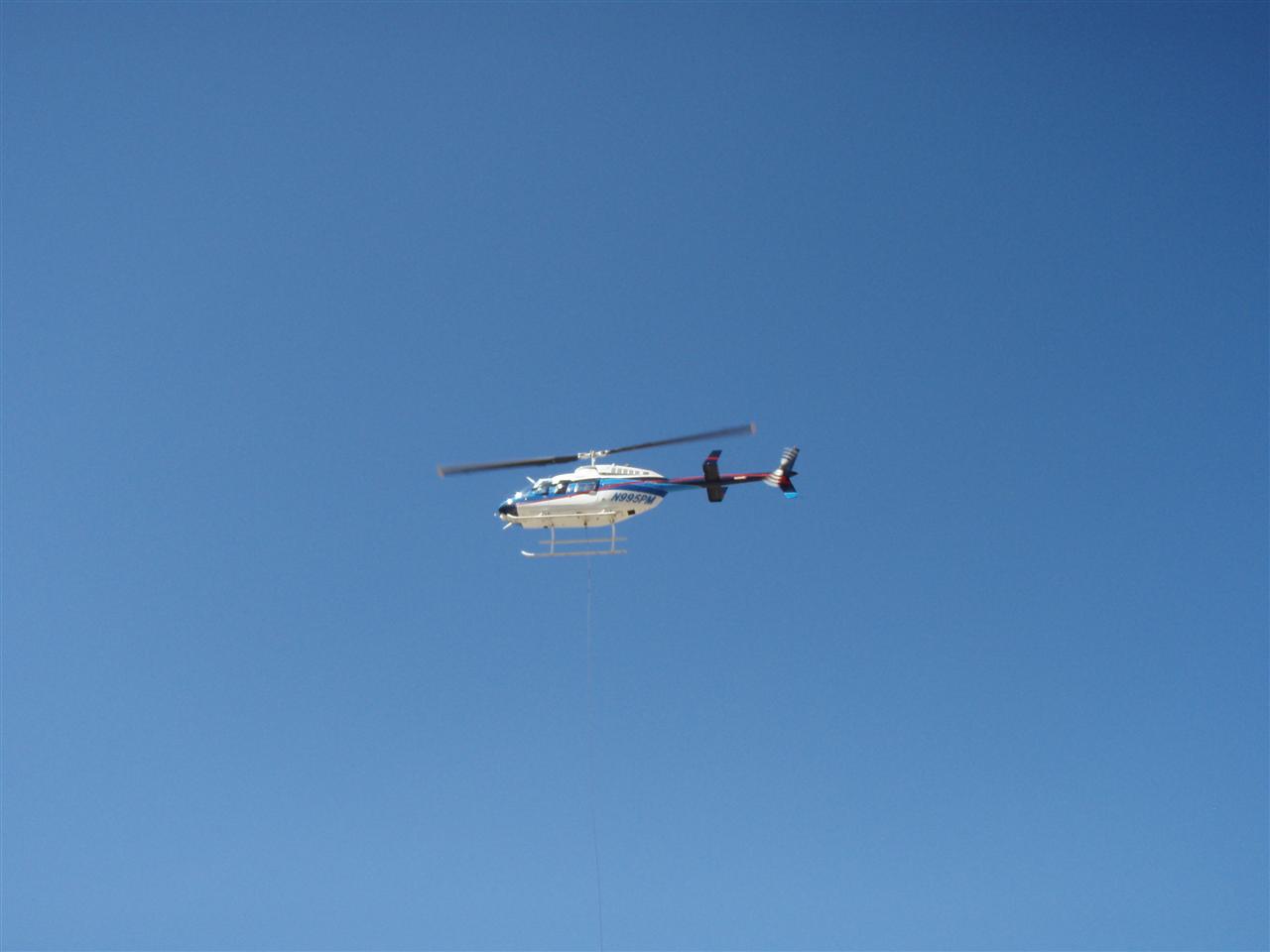 We head for our air conditioned car.

The 60 mile drive back to the highway had us reviewing our experience, Ian loved every moment..Hollie loved the swimming falls ( But hated all the rest ! )

I will reserve judgement til my blisters heal : )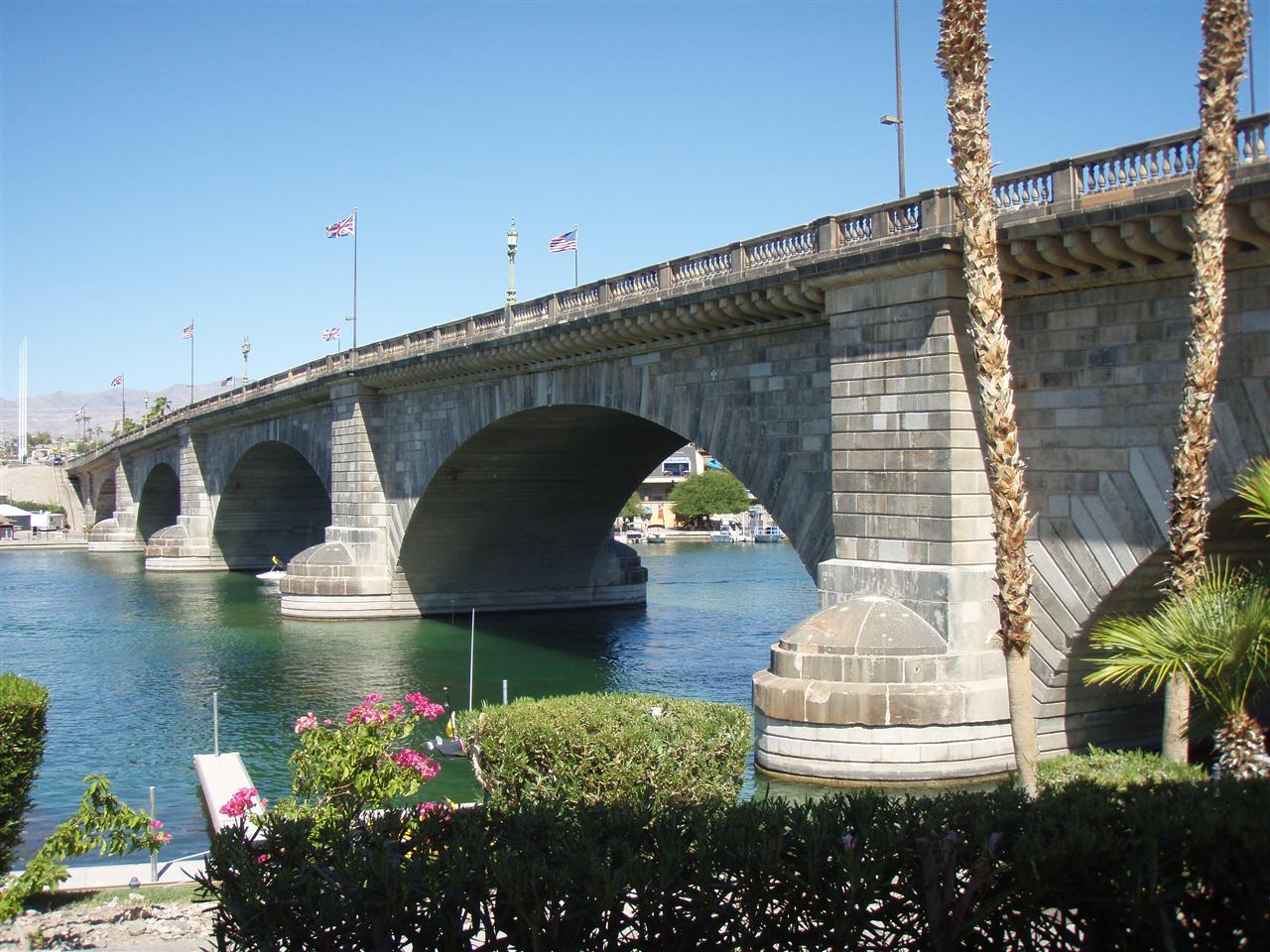 We travelled a good distance on old route 66 with its steep drop offs & bad asphelt.

In Lake Havasu we saw the original London Bridge as exported by us to the Yanks.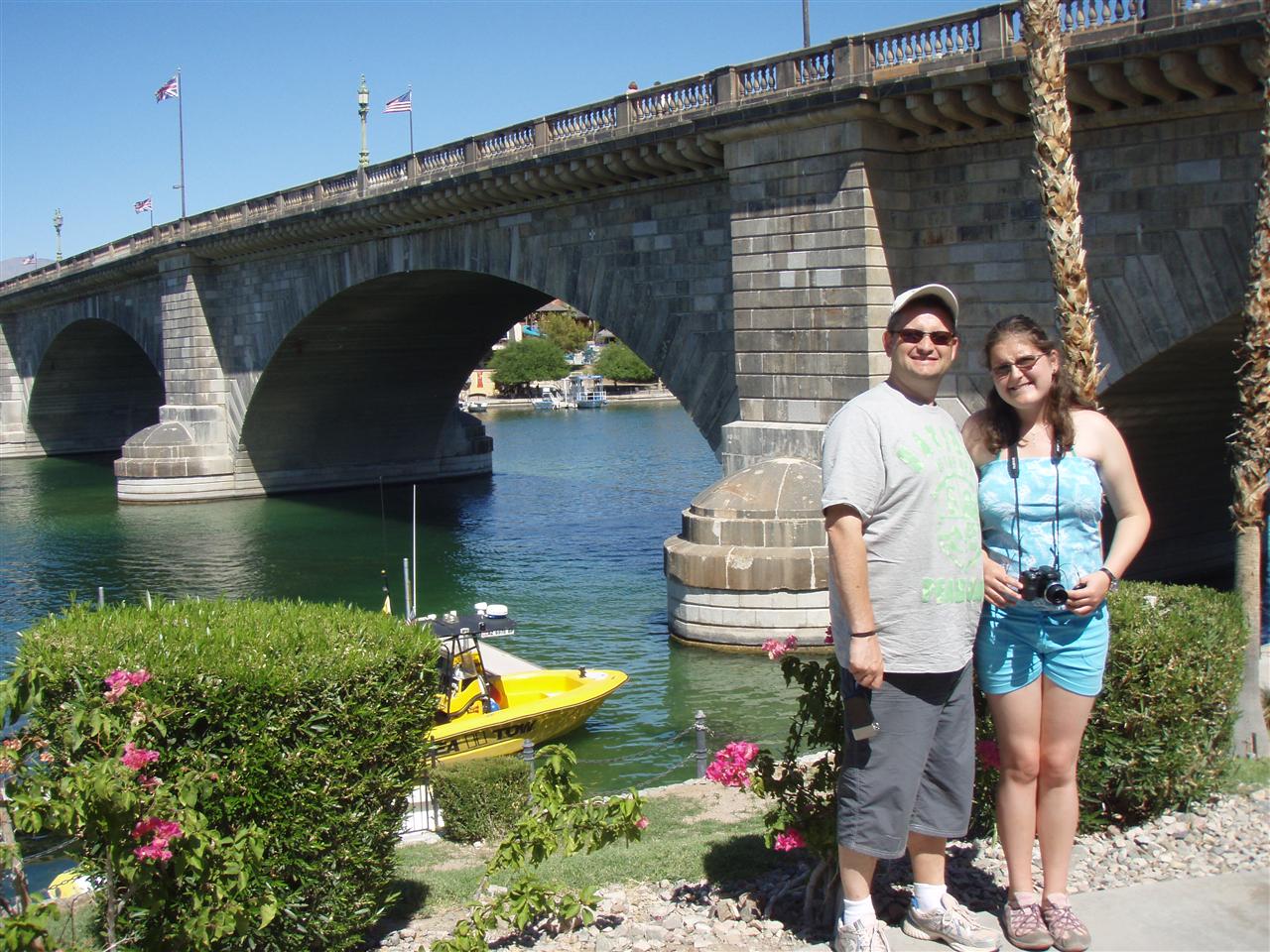 We scooted back to the car after this snap in 106 degree heat!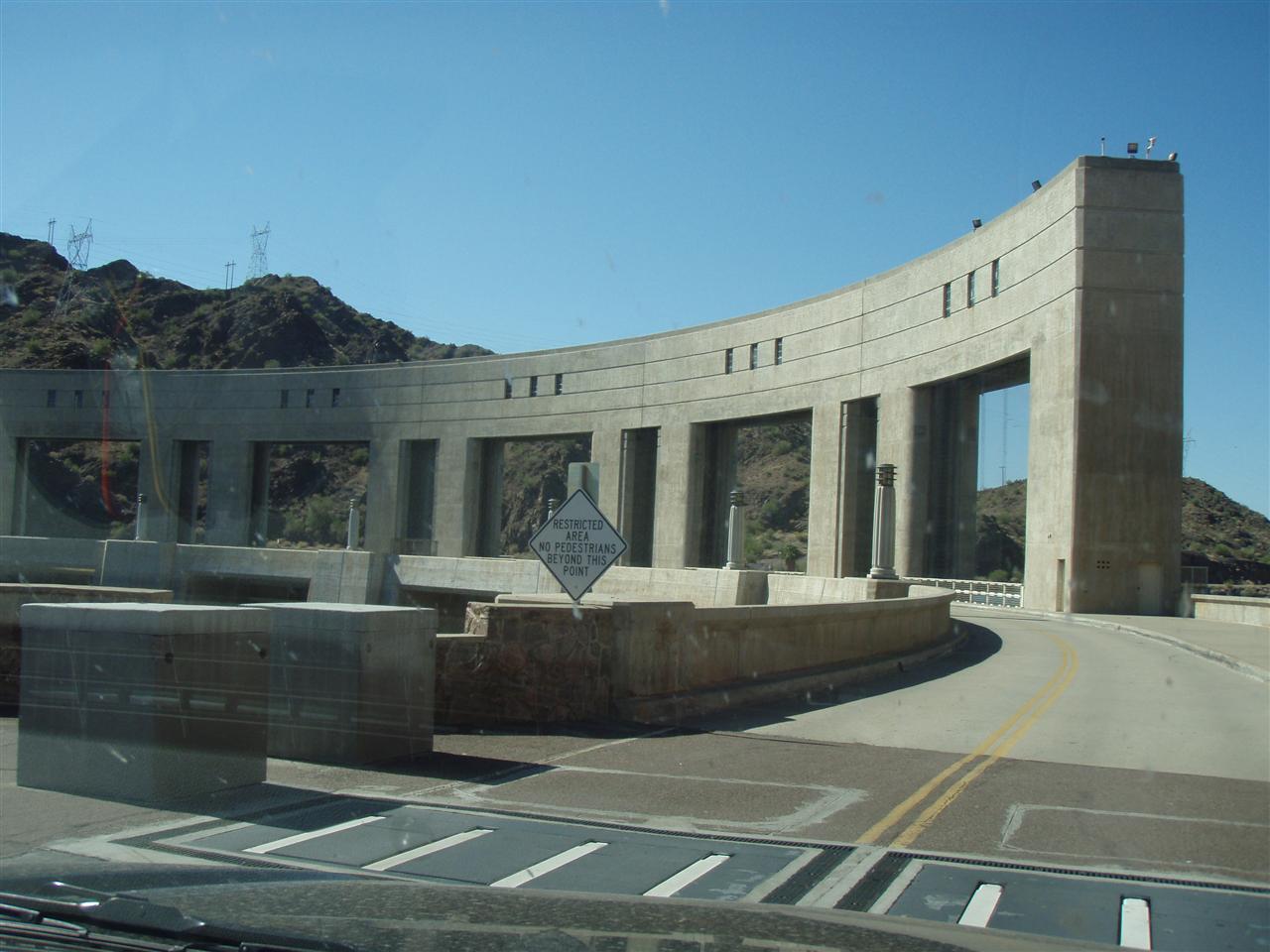 A few miles further on we drive across Parker dam.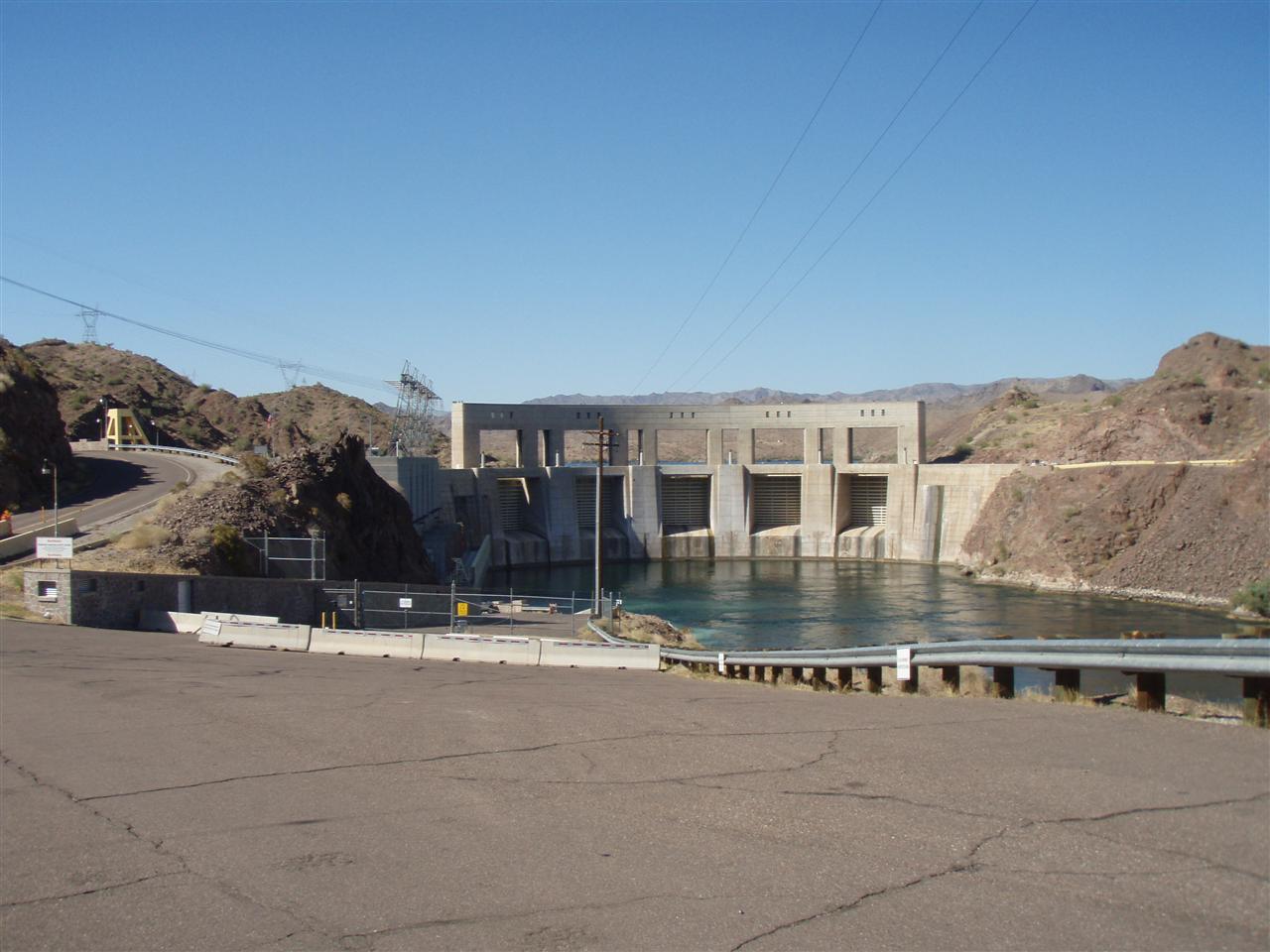 And then back again !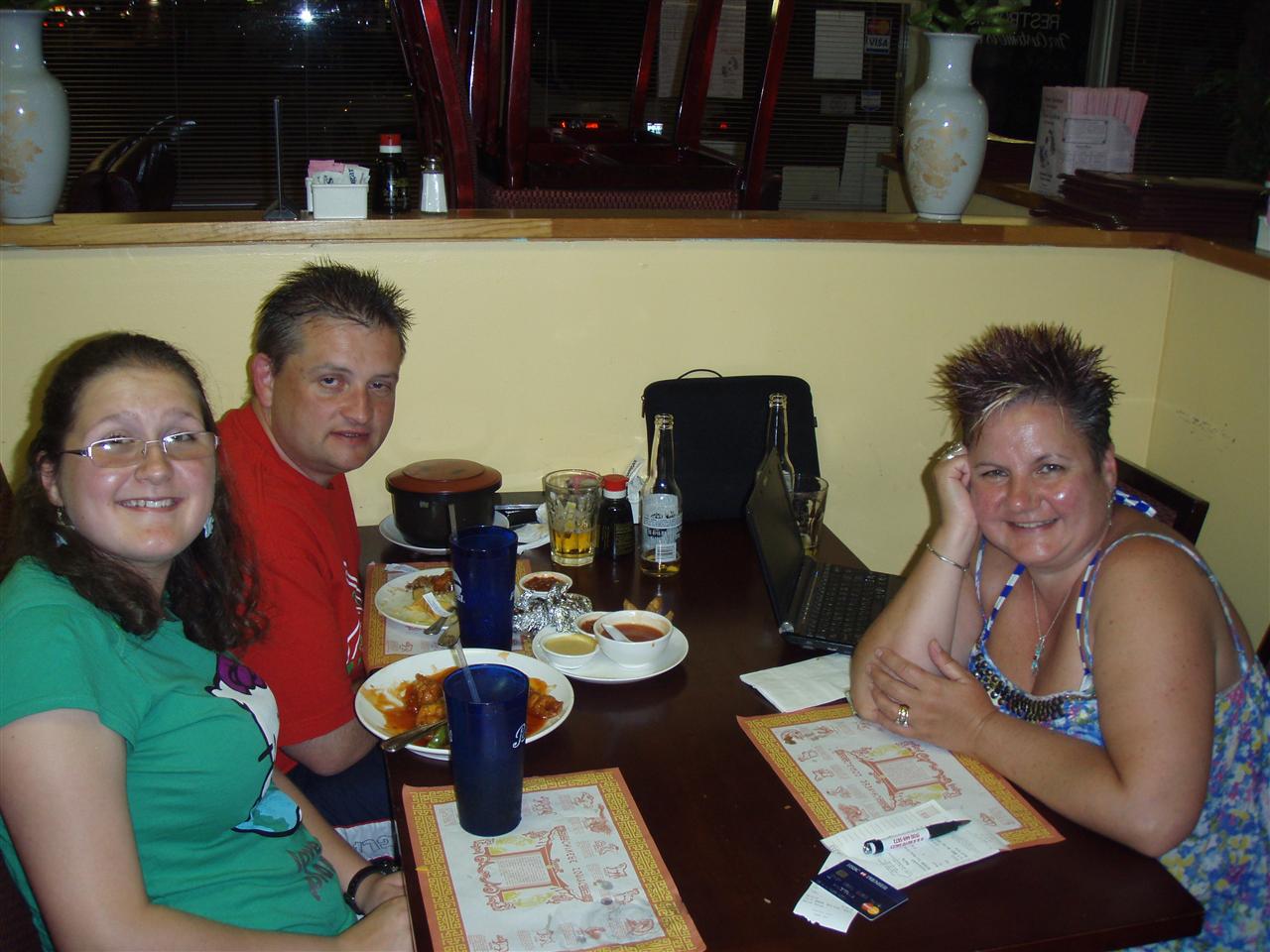 We arrived at our " Best Western Parker " Low budget & in need of a refurb, an evening of essential laundry but "OH NO" the dryer didn't work..Christy the world's No1 receptionist ( learn a lesson bloody indians! ) let me use the staff laundry & its amazing industrial dryer!! What a star ..

A dip in the pool.

Just a few doors away, The China Garden beckons, a variety of tasty & fresh treats for our jaded palettes. Bo Bo Platter ??? Mixed starters, Szechuan Shrimp, Kung Pao Chicken etc etc.

Stuffed & happy we head for our beds.

Love to you all , whether Human , Canine or feline.. sleep well xxx Hollie loves Marmite xxx
---
Day 18 :The Joshua Bee's (Friday 12th August 2011 )
Day 19 :Palm Springs Aerial tramway & The pool (Saturday 13th August 2011 )
Day 20 :Pioneer town & a return to The Monsoon (Sunday 14th August 2011 )
Day 21 :On our way? (Monday 15th August 2011 )