Chirk 2017
Tuesday 25th April 2017
DAY
1

Back to Chirk..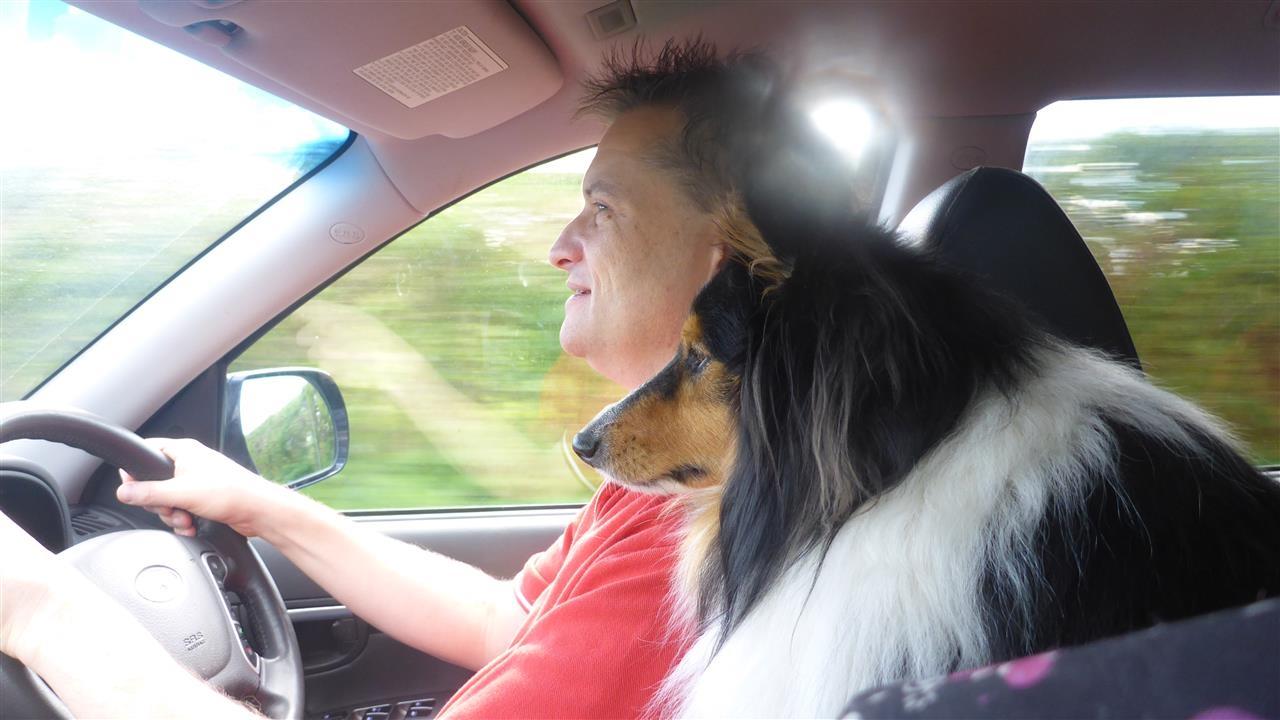 Abley assisted by his Dog nav, Ian drives us from home to Warwick castle in good time dispite some queueing at Birmingham.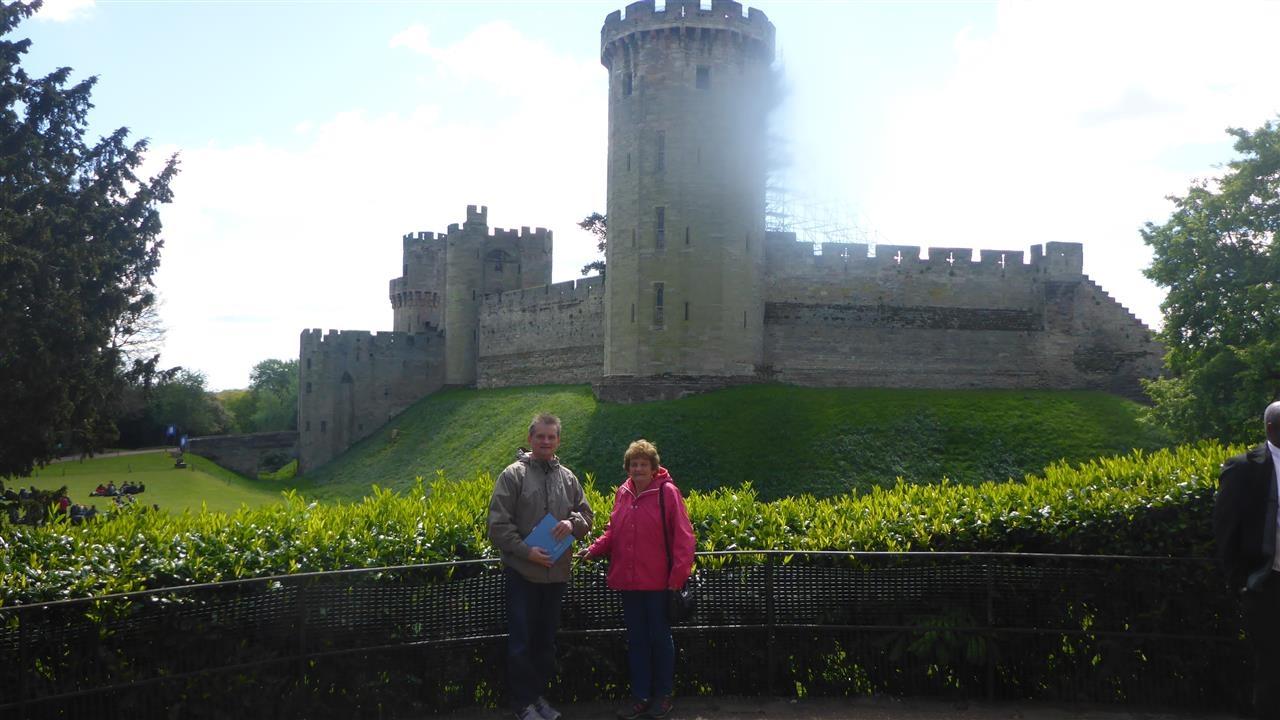 Warwick Castle on a beautiful sunny morning.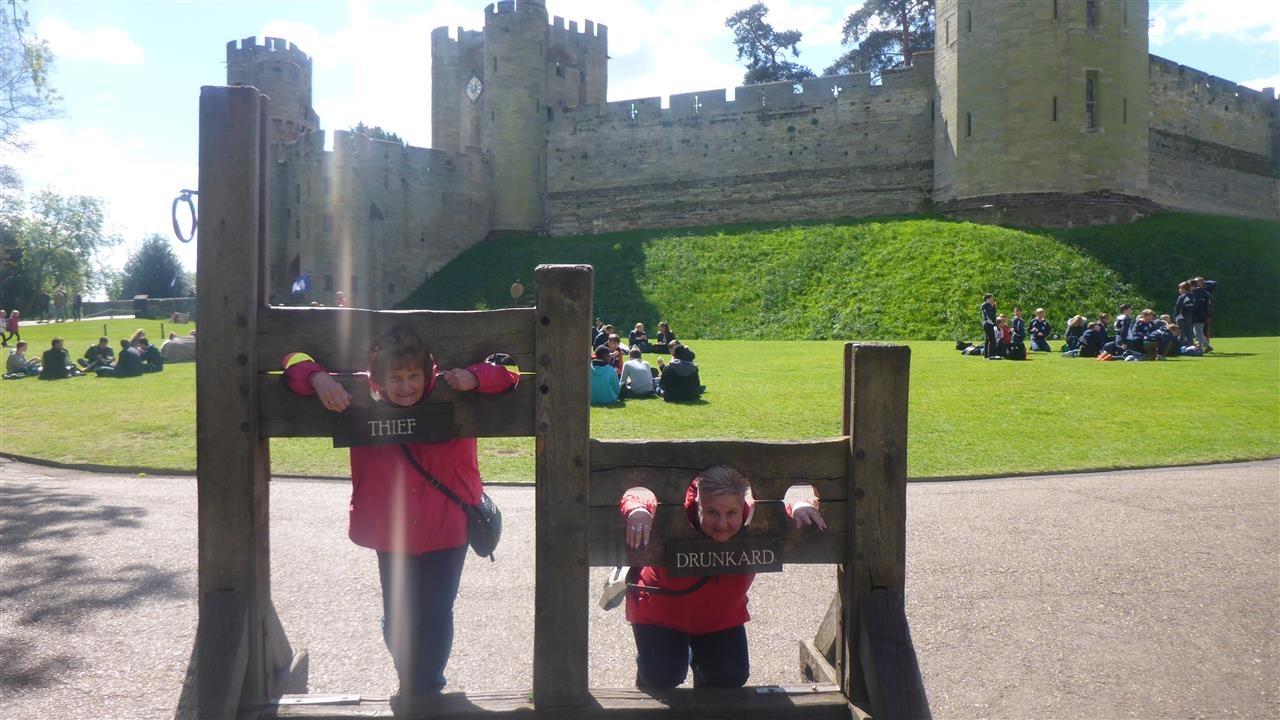 2 criminals suffering their just deserts!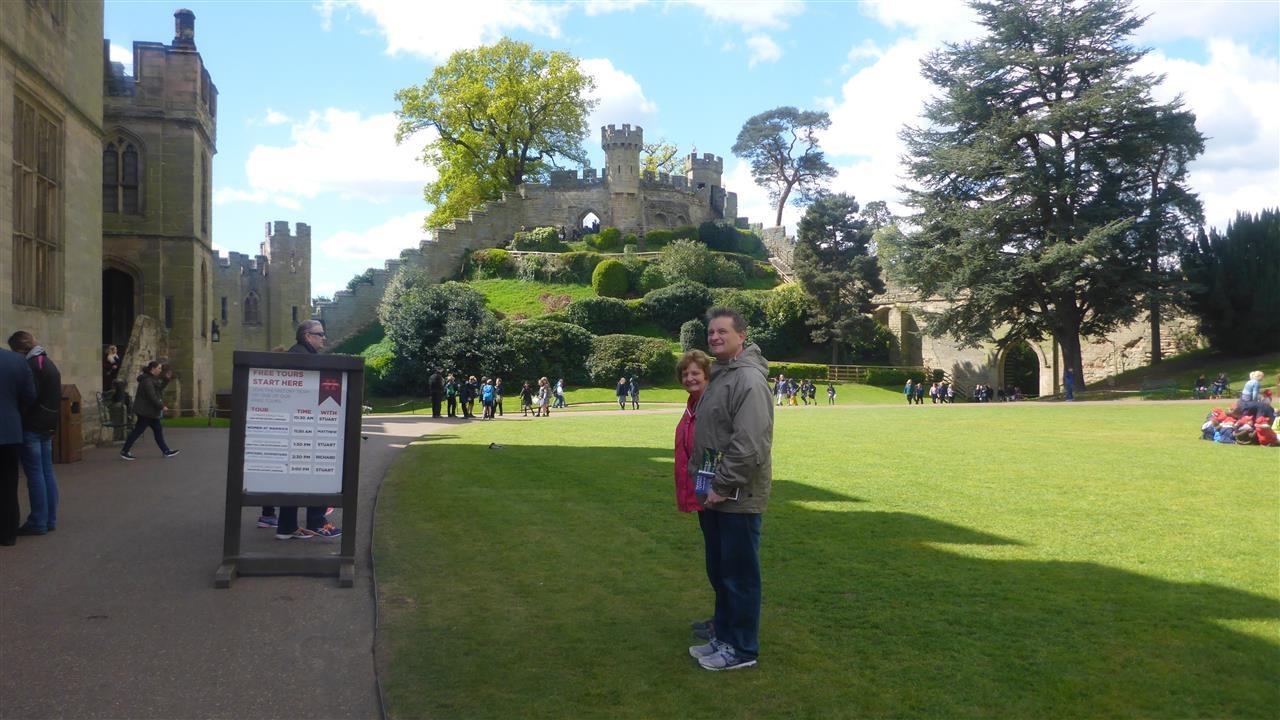 The beutifully manicured lawn in the centre of the Castle courtyard.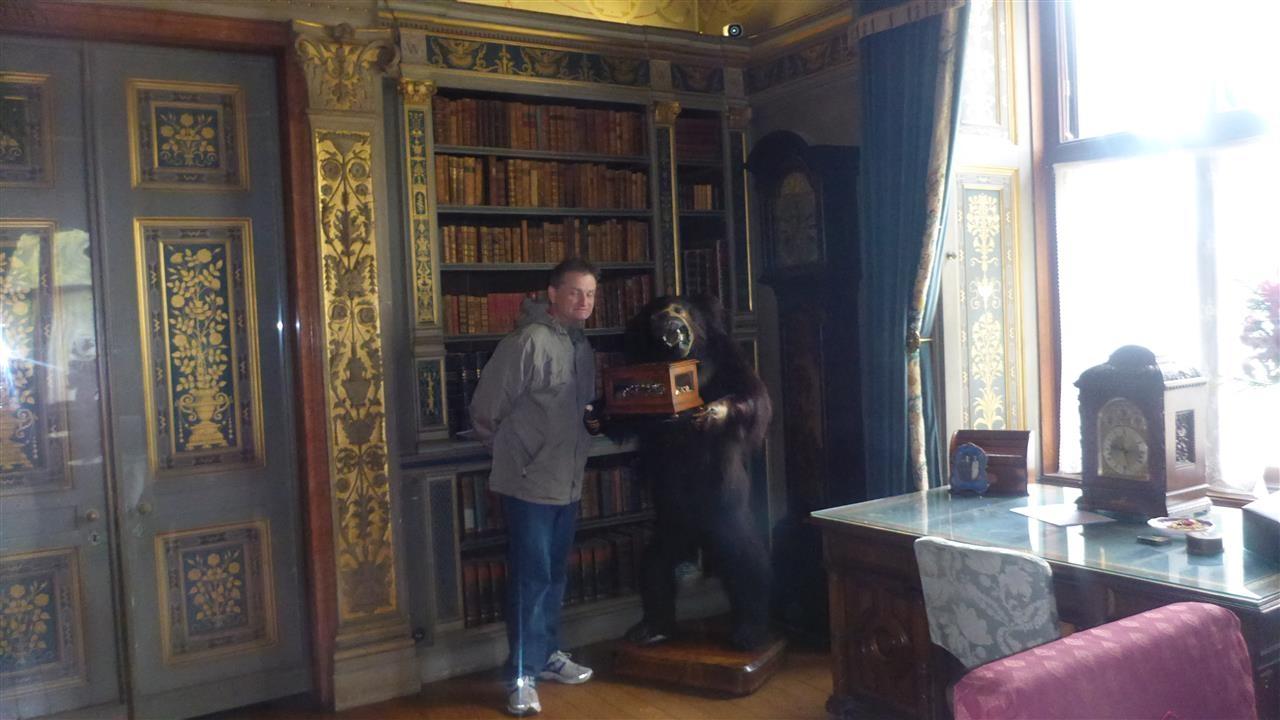 Ian meets a friend in the Castle library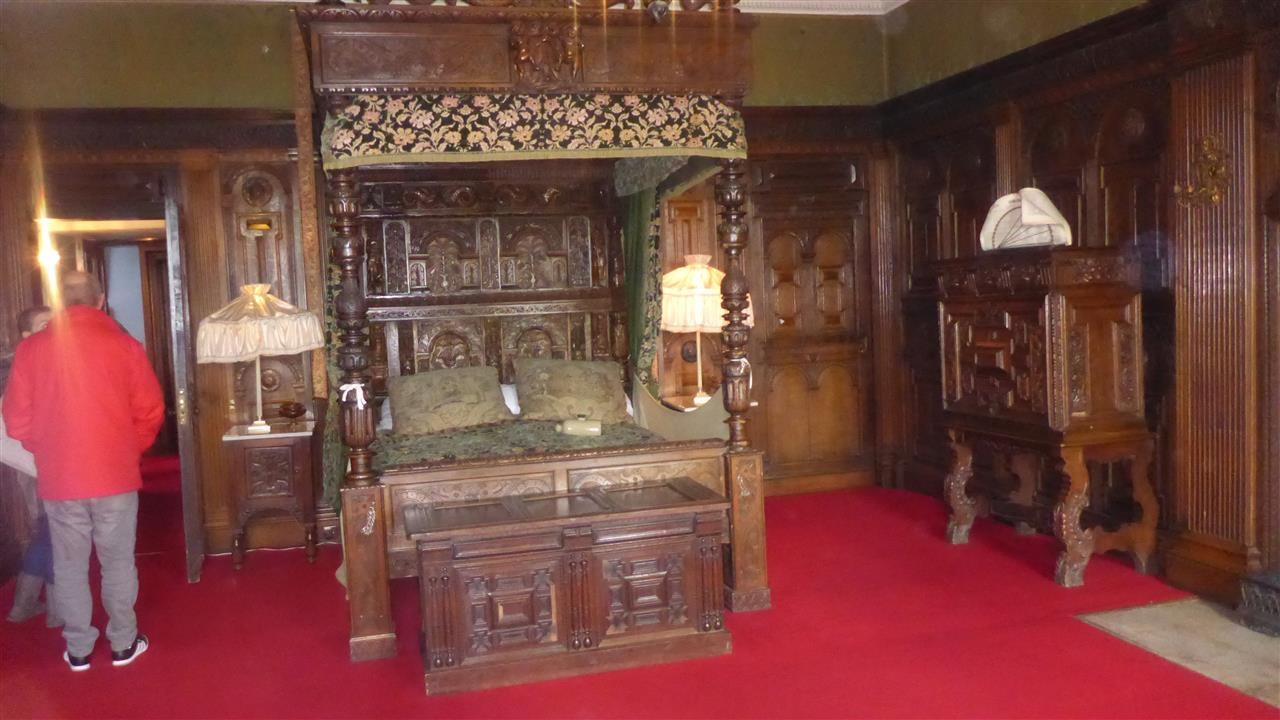 The most haunted room in the house, panelled with dark oak panels, brought from Kenilworth House in the 1870's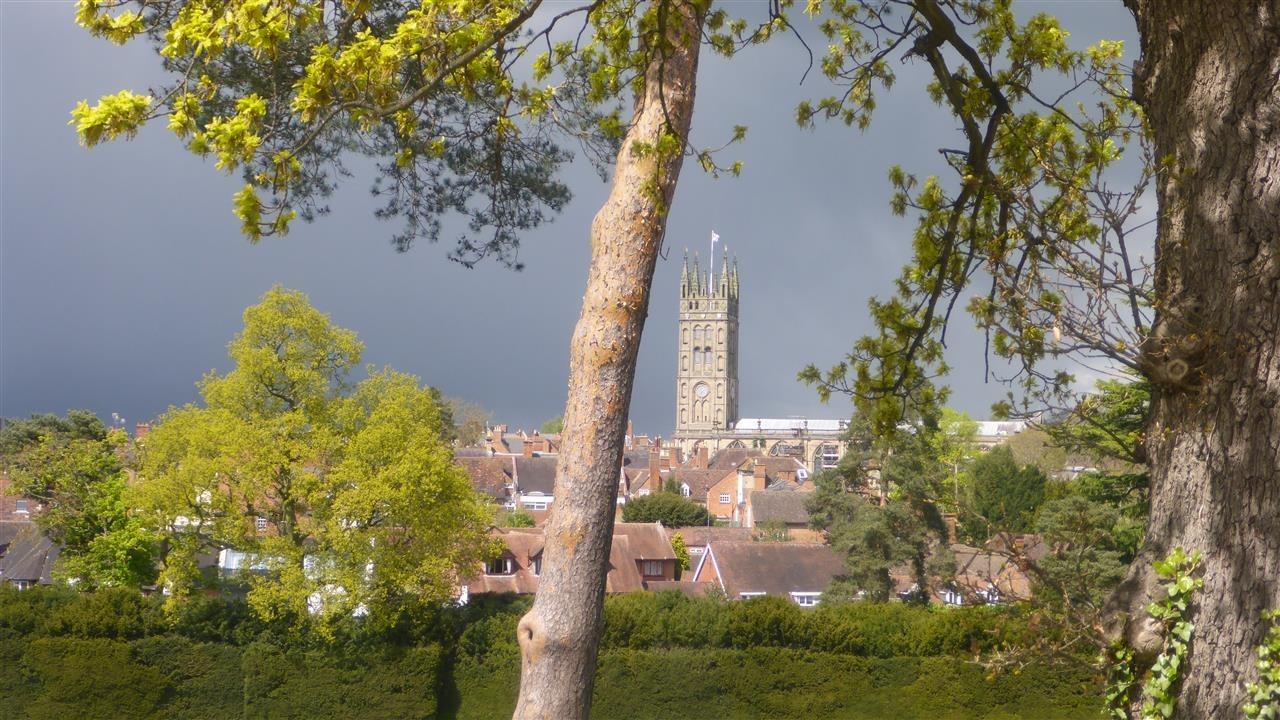 St Marys church in a stormy sky, where Joan of Arc was tried.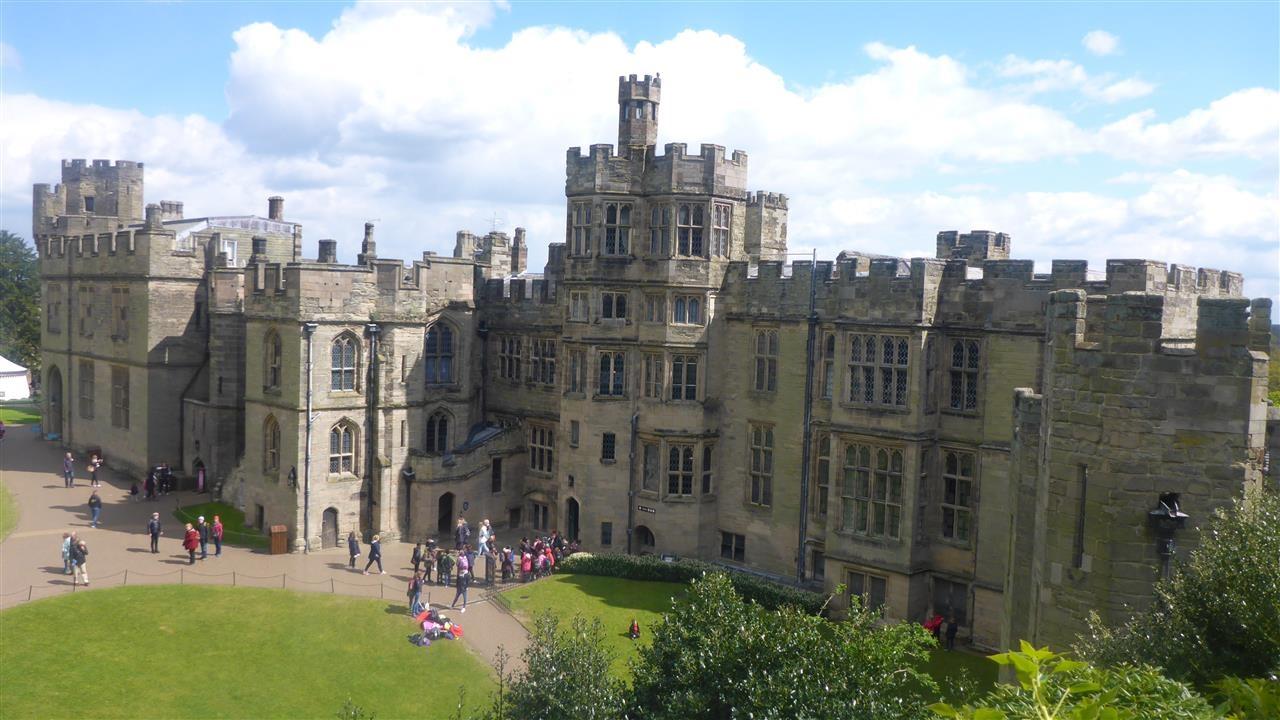 The fabulous Castle viewed in fabulous sunlight, before our trip to hell in the Castle Dungeon.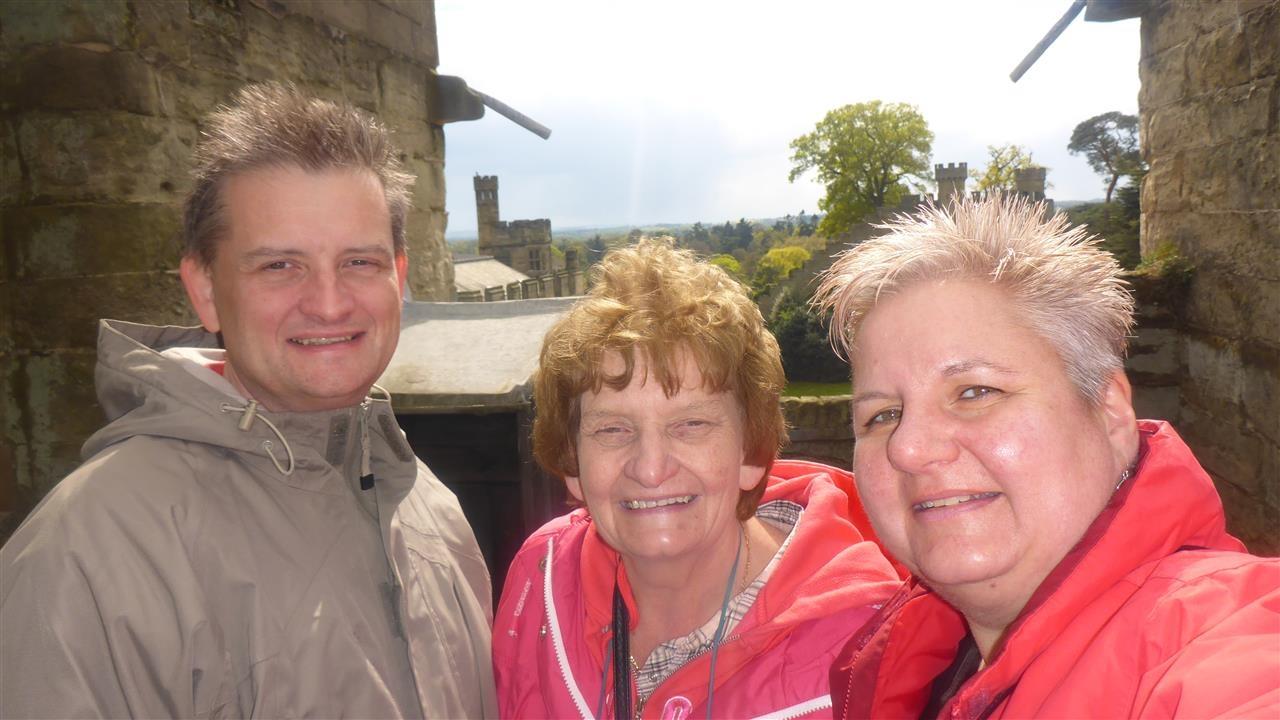 Fortunately we were released from the hellish Dungeon.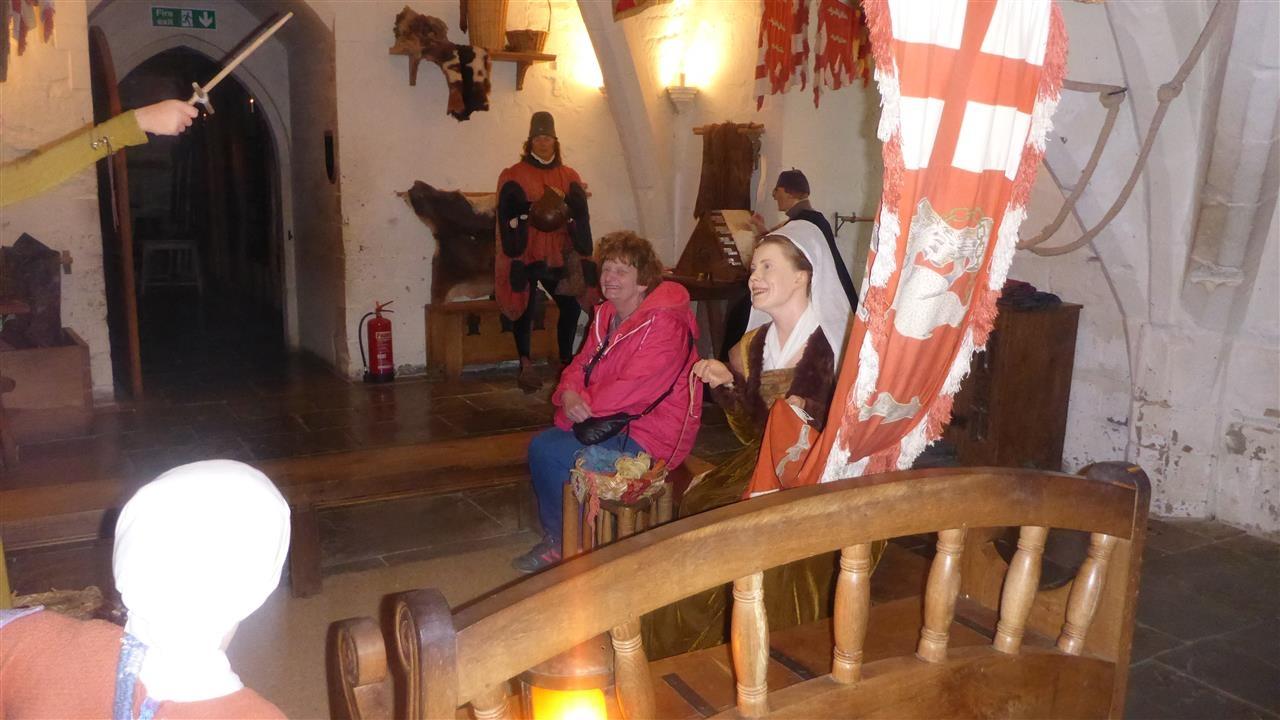 Amid the waxwork figures in the " Kingmaker" exhibit we found an extra servant !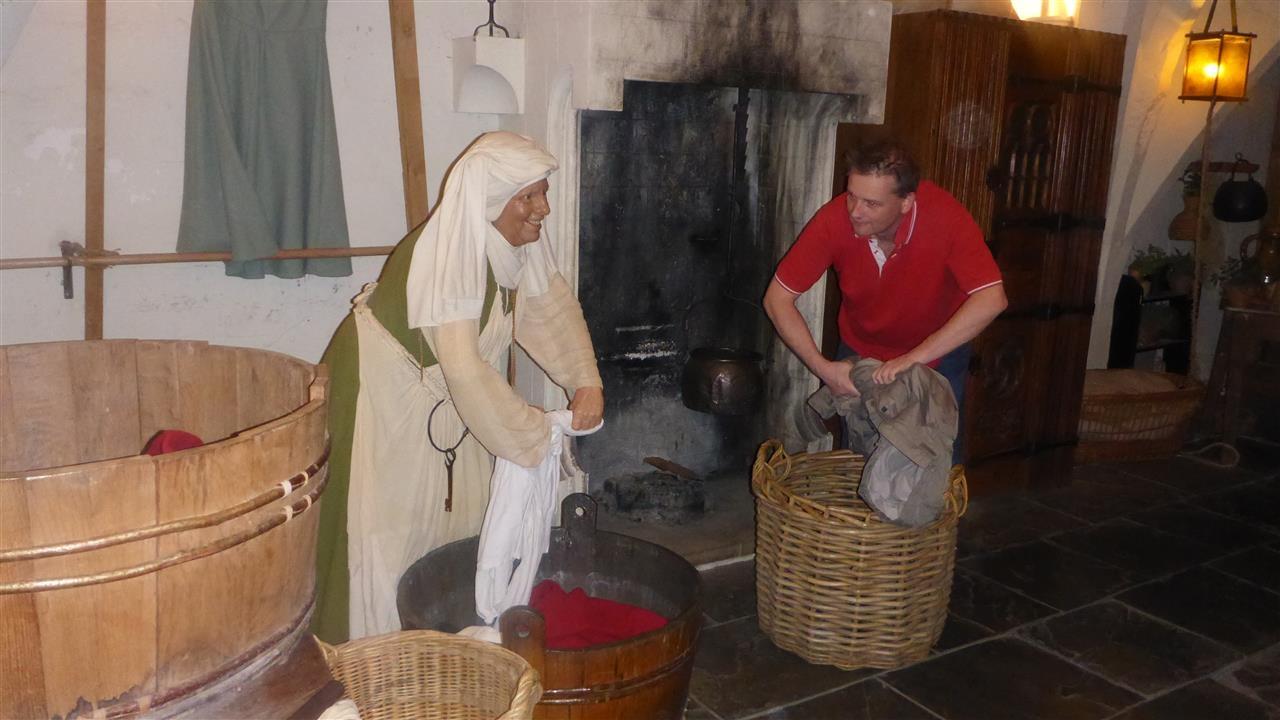 For the first time in his life Ian discovers how clothes get cleaned.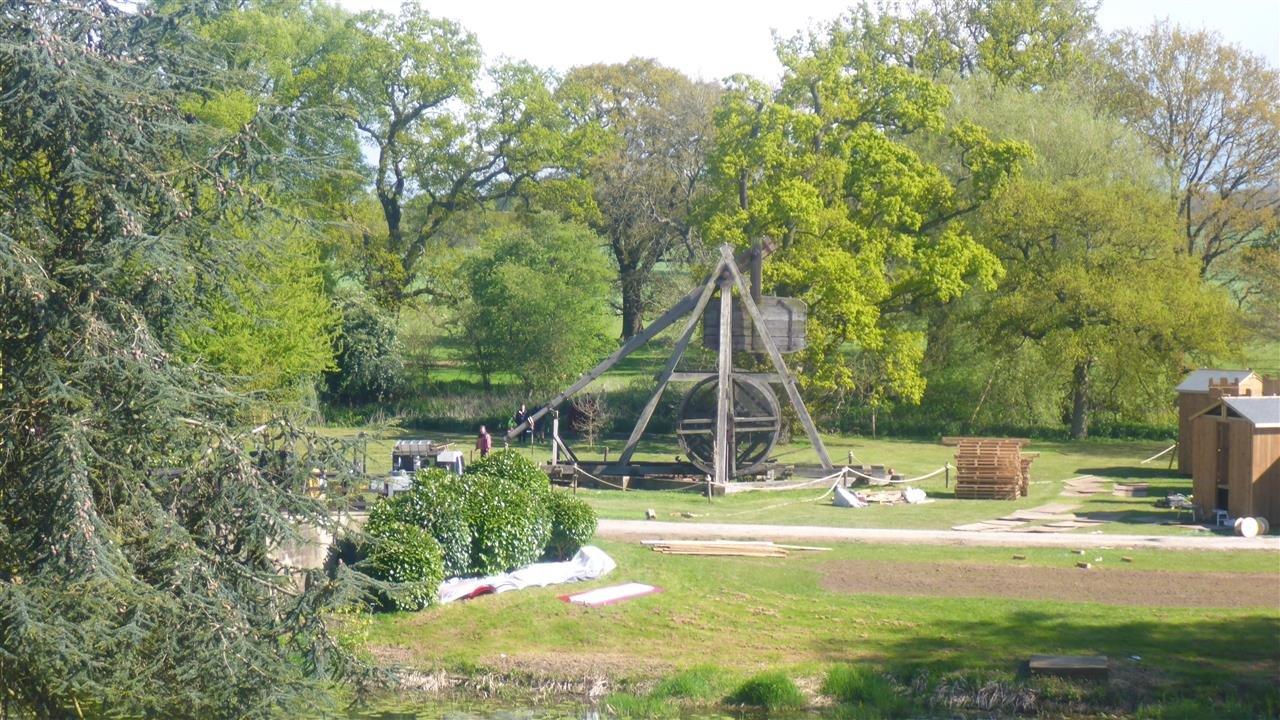 This reconstructed medievel contraption hurled an 18 kg stone over 150 Metres.
Our cottage upgrade!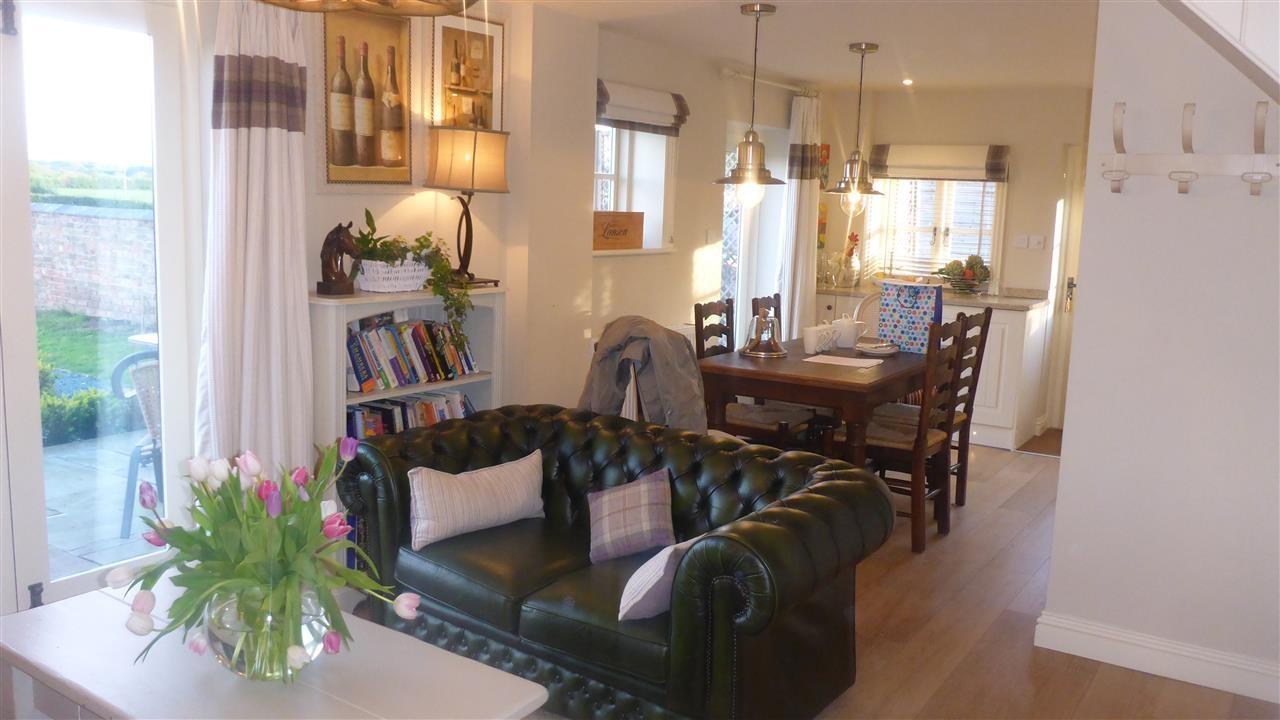 Our living area ..Wow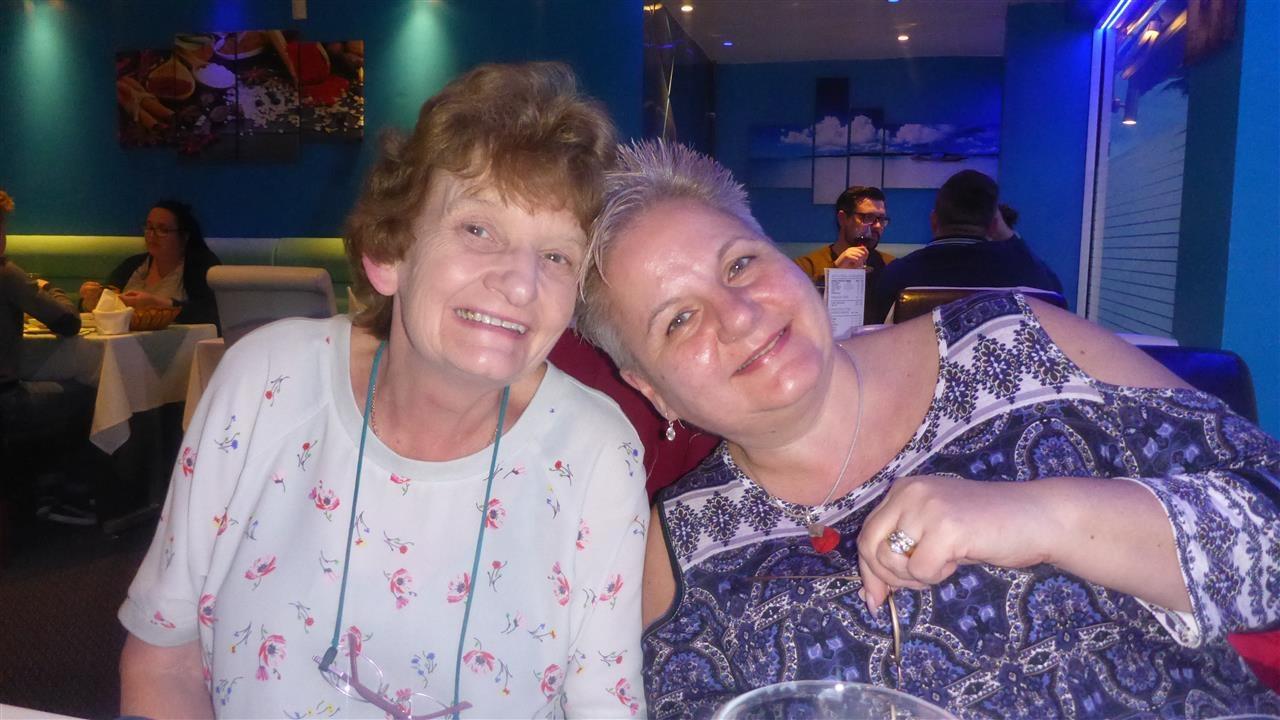 Me & my pal xx
Best curry ever Fred...Lovely dishes, new flavours & such variety !

Goodnight reader see you tomorrow on the canal

xxx
Wednesday 26th April 2017
DAY
2

Our first day on the "Frances"
Fresh out of Chirk Marina, Ian is finding his sea legs..This very narrow boat was used by John Sargeant in his TV programme recently.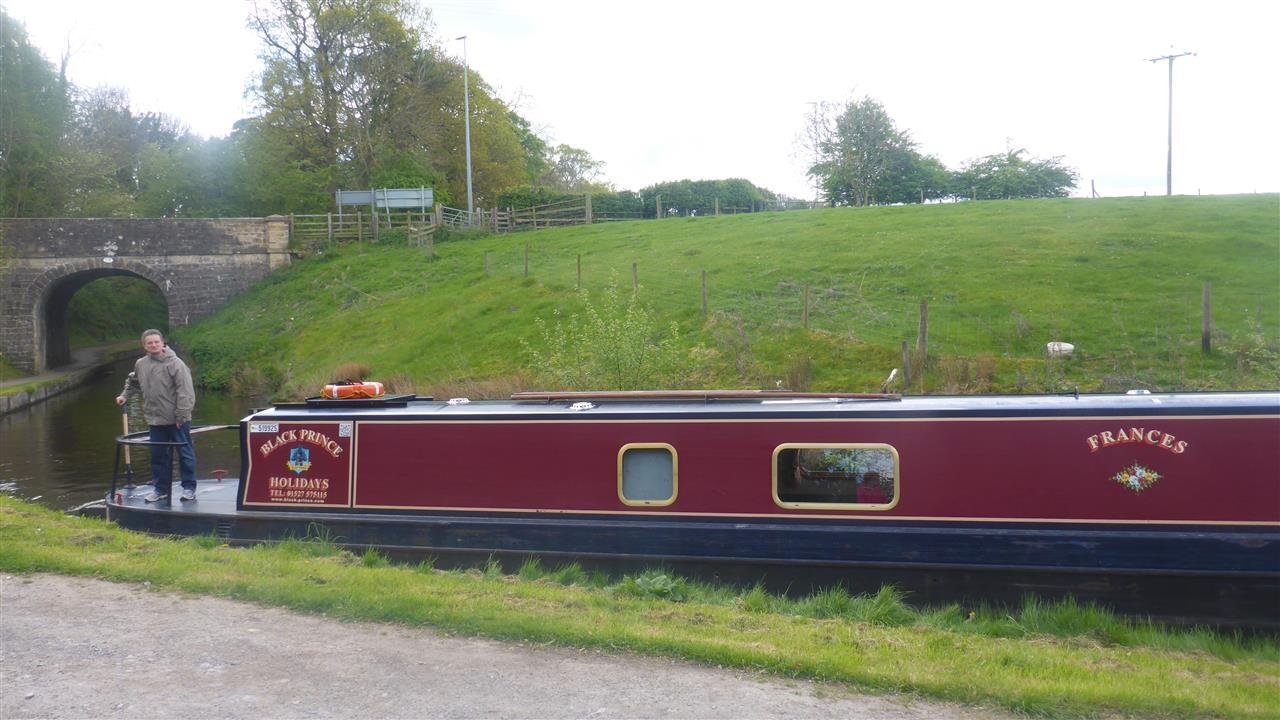 70 feet long, it's tricky to get round the tight corners.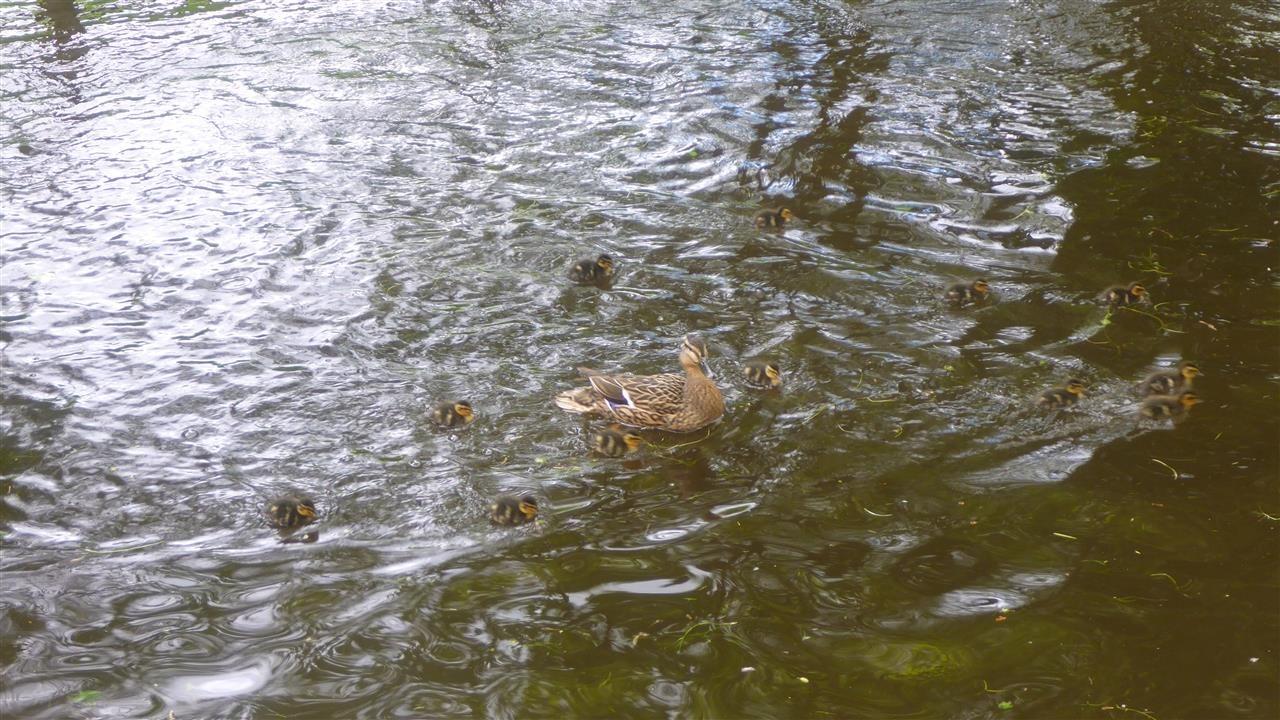 The ducks have recently had their babies, Ian ran aground trying to avoud squashing some tiny bundles.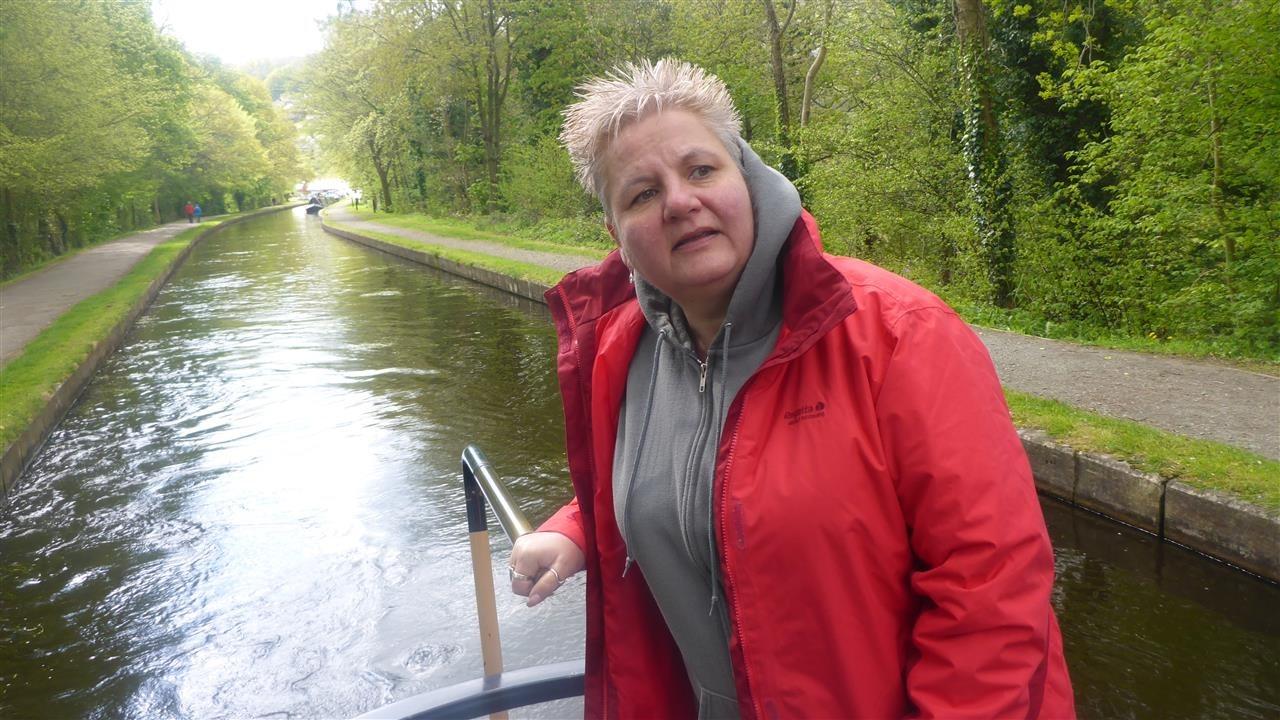 My humble go at driving, can't say it went very well.
The Pontcysyllte aquaduct.
Poor Marmite barking at mum to let him out.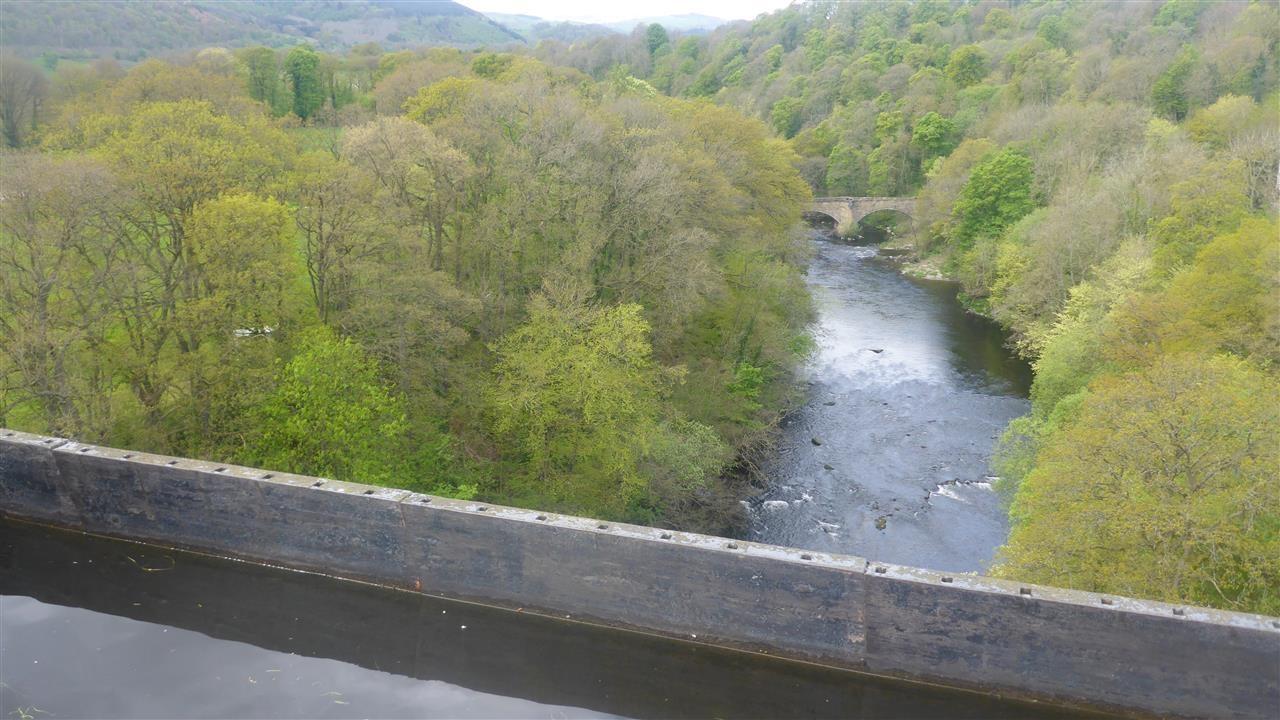 This sheer drop is the reason for his imprisonment.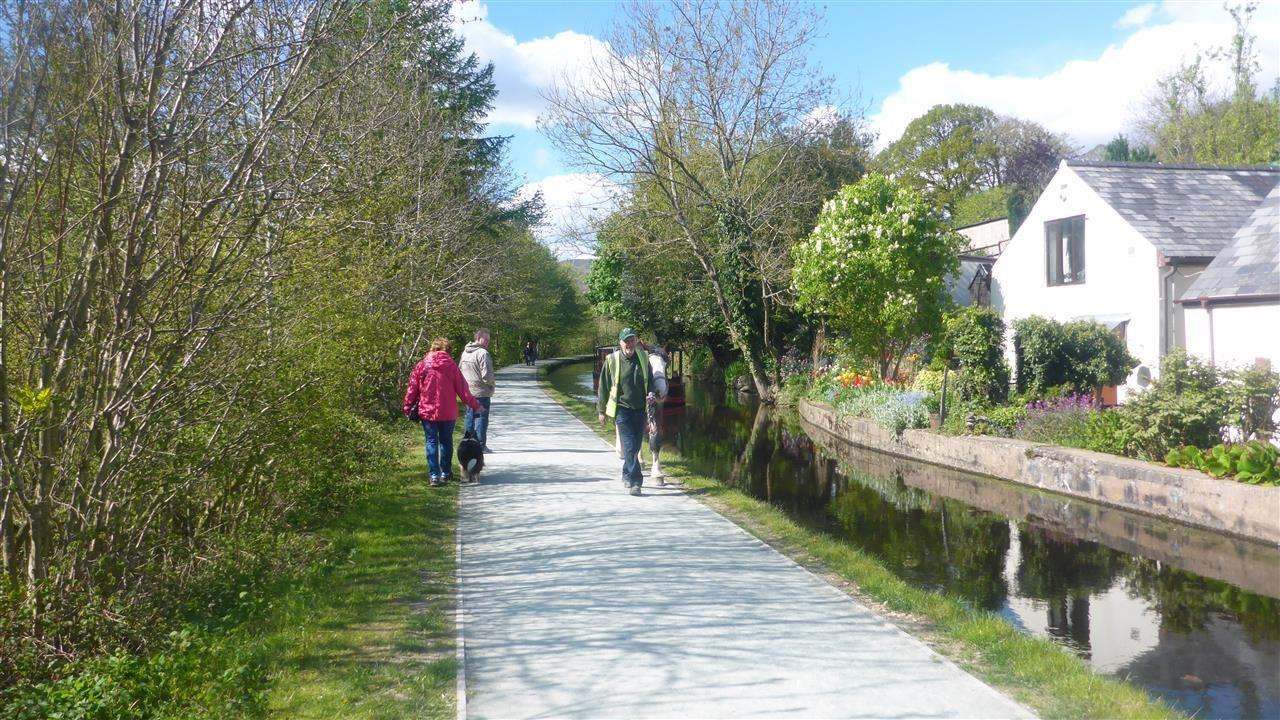 After parking in the Llangollen basin we took a stroll along the toe path, we encountered the horse drawn narrow boat used tow ferry tourists the 45 minutes to Angel falls.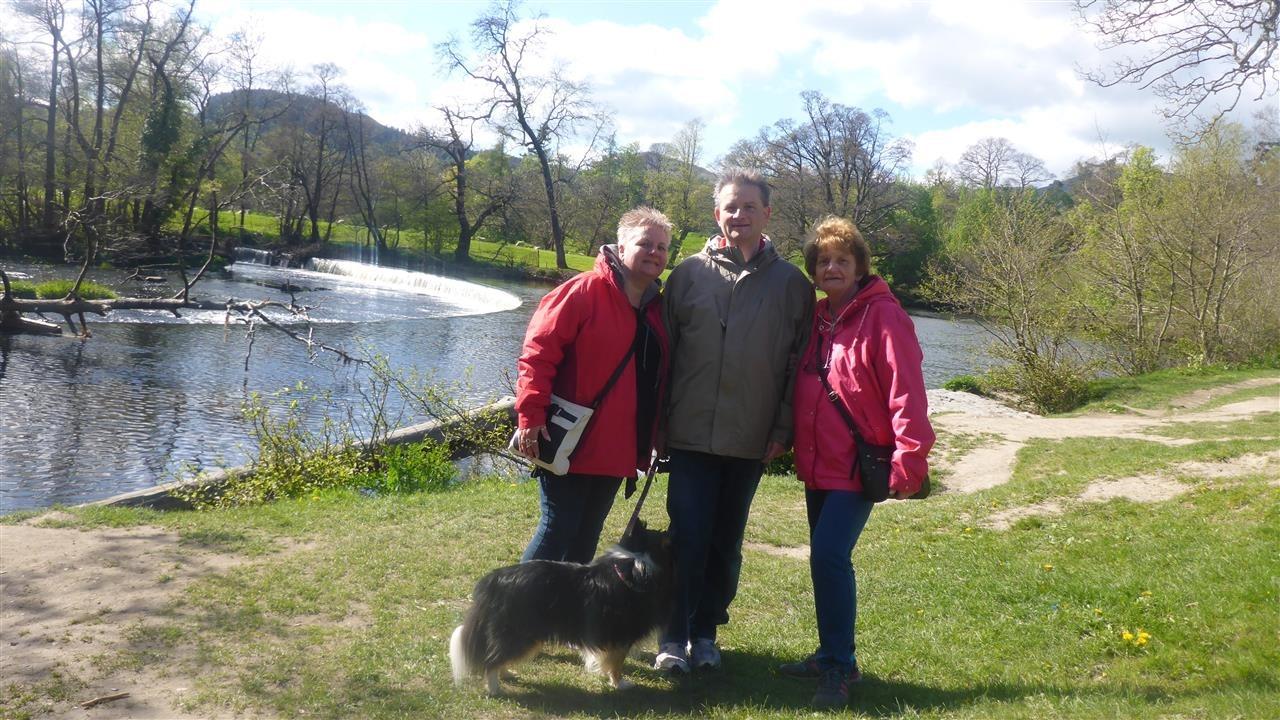 Not quite rivaling Niagara, this is the source of the canal, Water is diverted from the nearby river.
A whoppingn dinner at the Telford Arms, Marmite is flat out, Ian & I are sunburnt & mum is on the phone .
A good night was had by all..Home to our luxury yacht for a well earned rest.

Goodnight all xxxx
Thursday 27th April 2017
DAY
3

Tell me about Ellsmere..Great Chinese!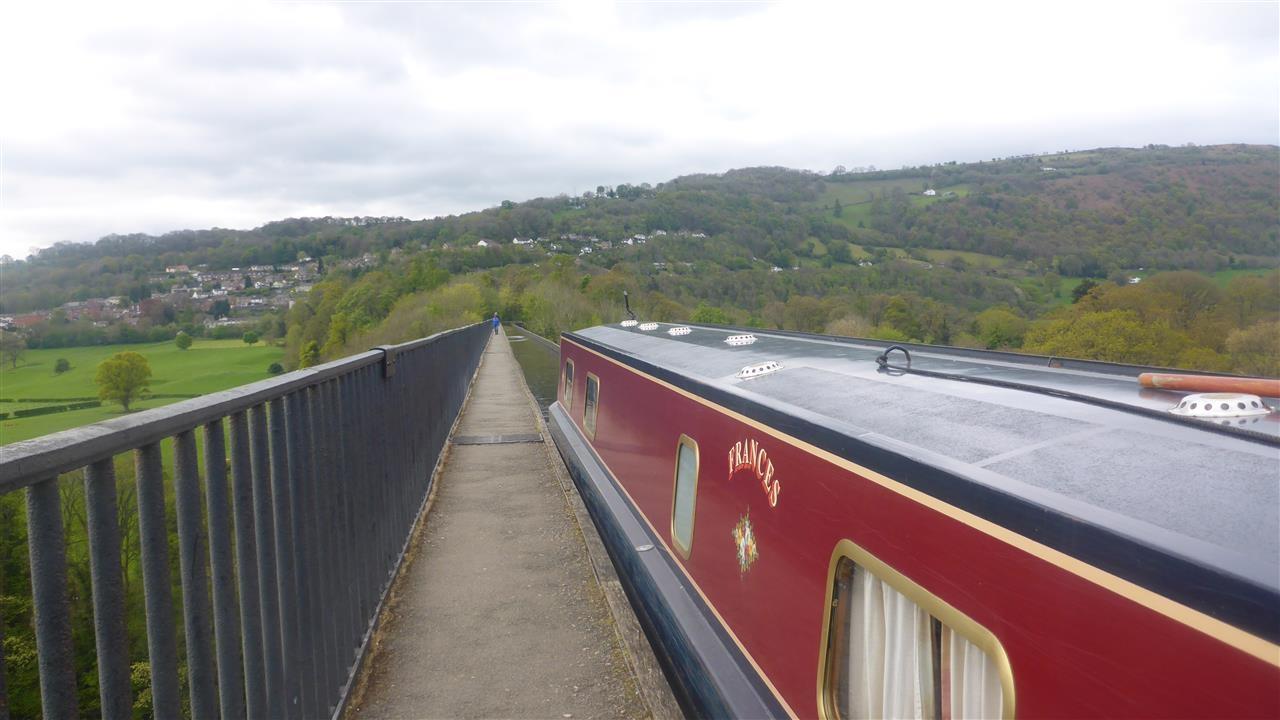 We had a relaxing start after a bitterly cold night -1 degrees on our narrow boat, mum & I shivered while Ian snored with his Marmite hot water bottle.
We cruised back across the aquaduct.
Mum came out to enjoy the aquaduct with wet hair, I insisted she put her hood up, she looked like she was auditioning for a part in " The Hobbit ".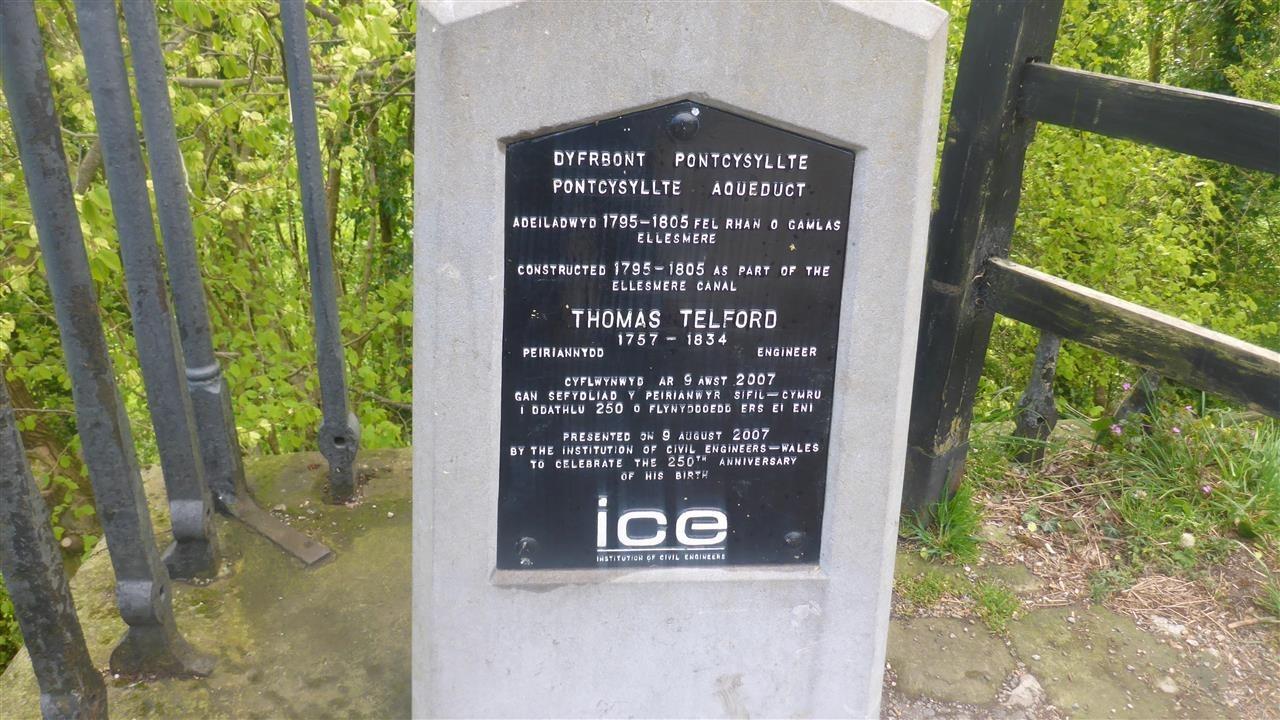 Some info regarding the famous bridge.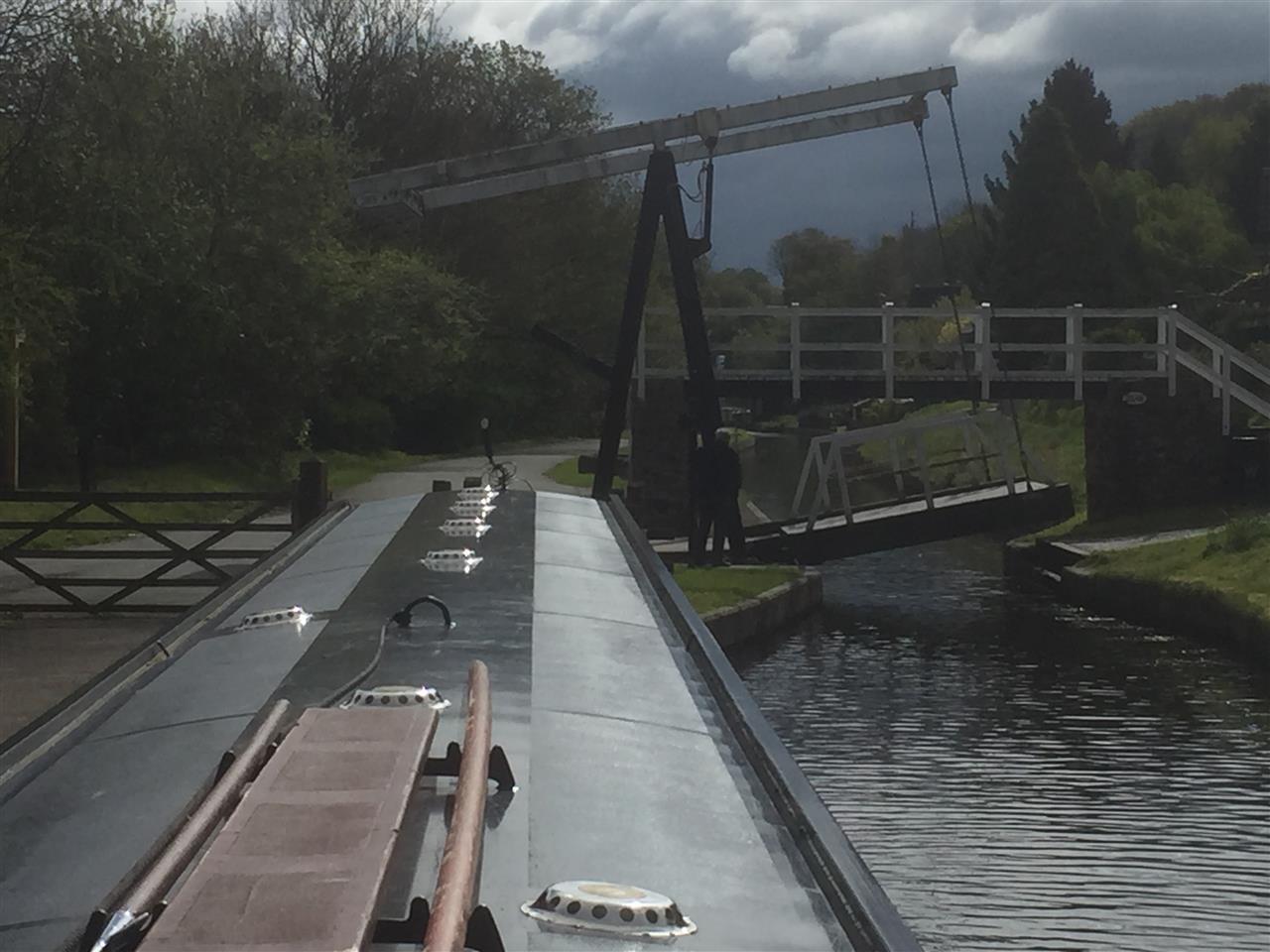 Our turn to lift the bridge on our return journey.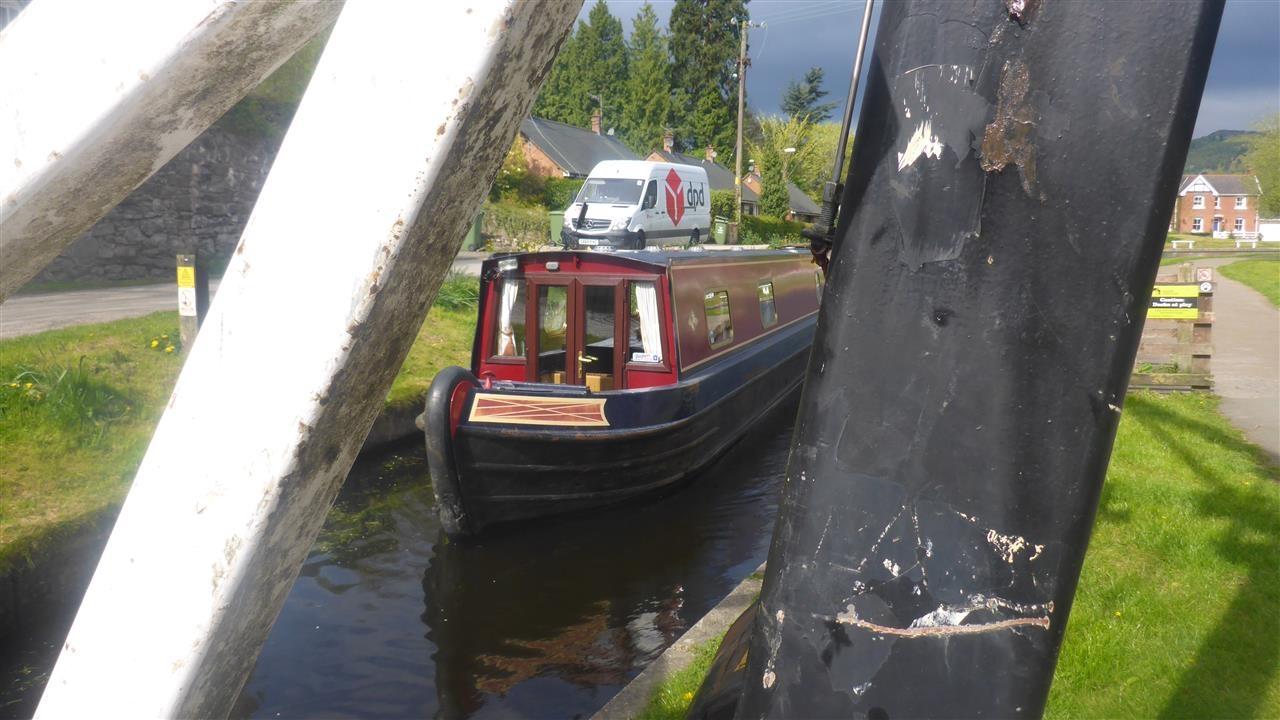 The wind up road bridge & the mini hired van we gave a lift to.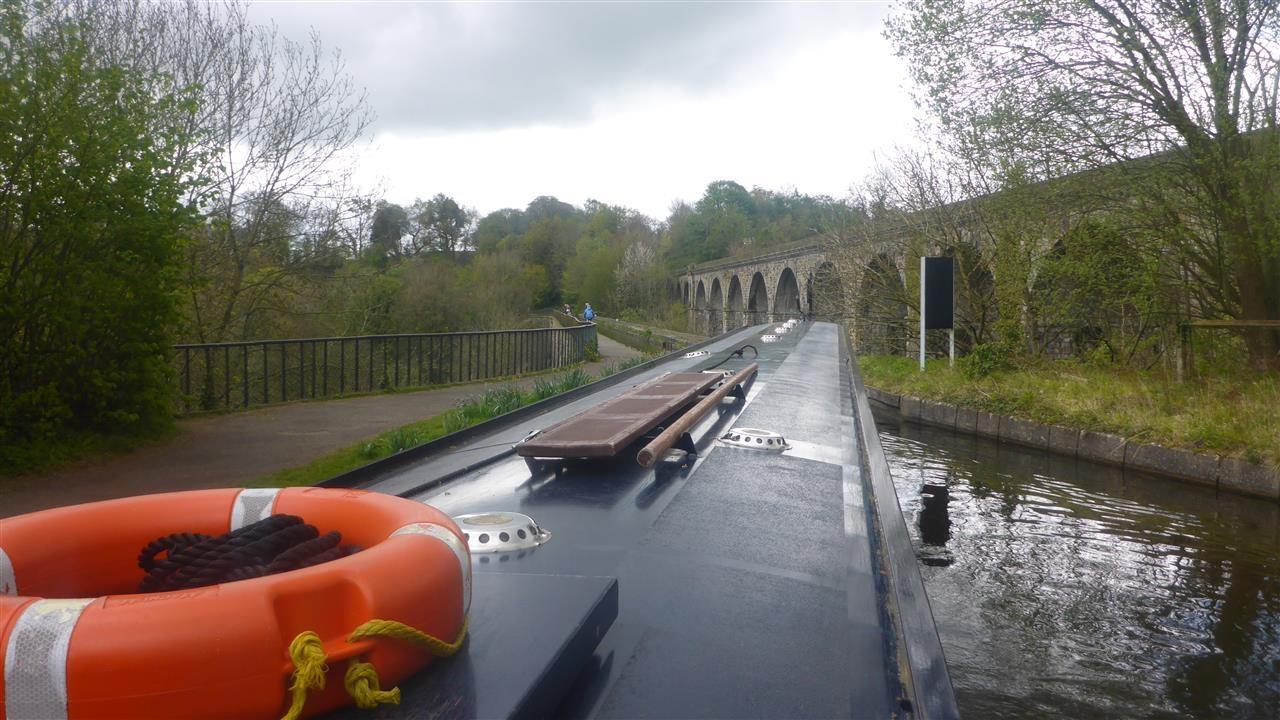 We were promised rain today & the weather didn't disappoint, occasional showers followed us most of the day.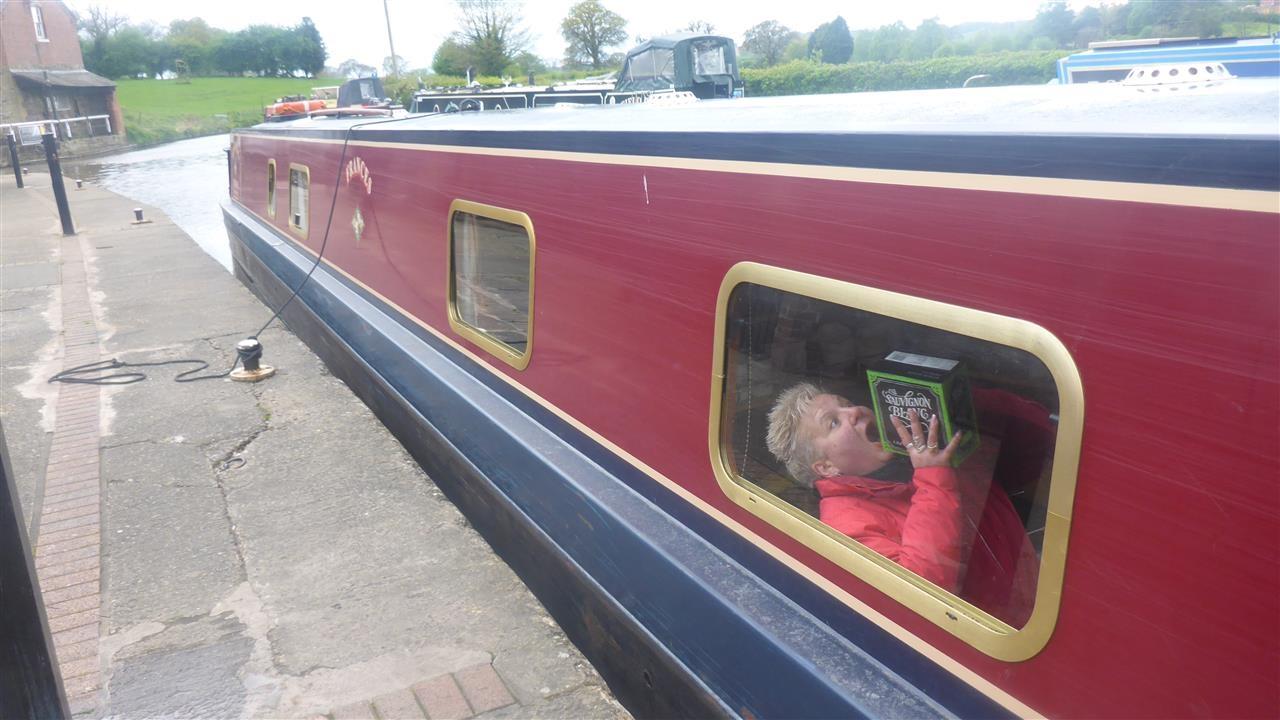 I'm not sure where I was when this was taken???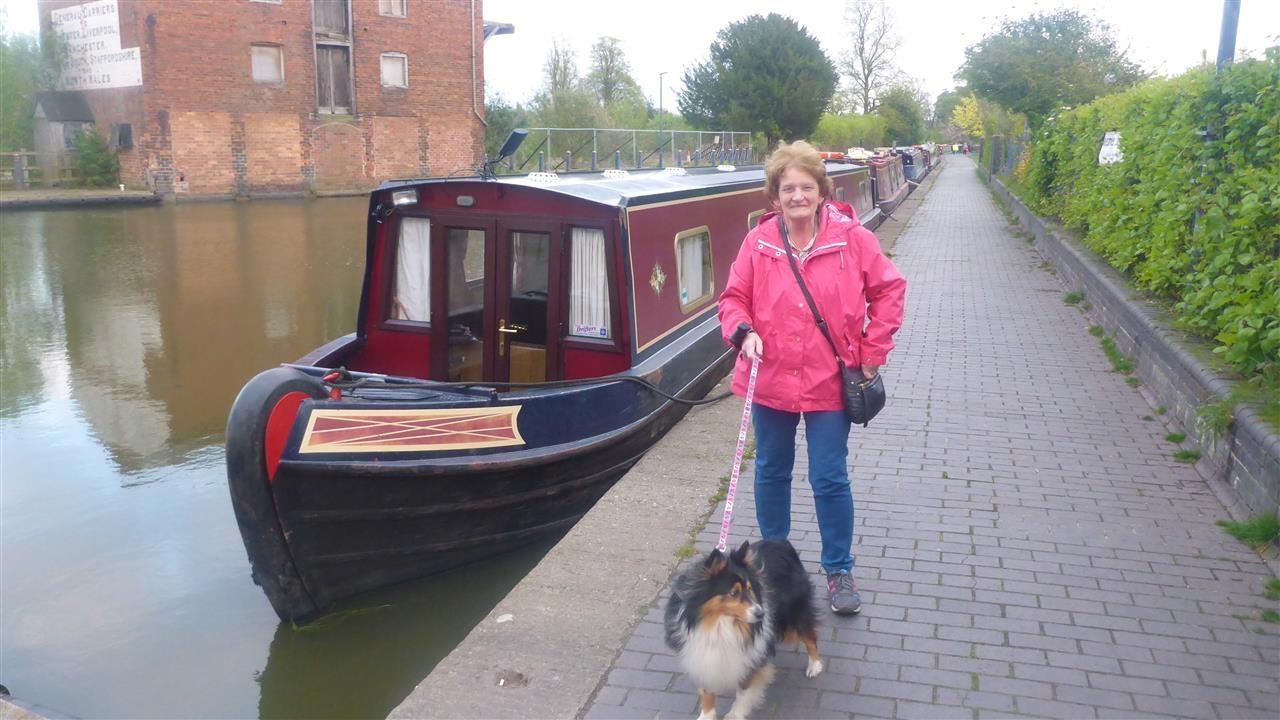 After we arrived in Ellesmere, Mum & Marmite went to get some Chinese food.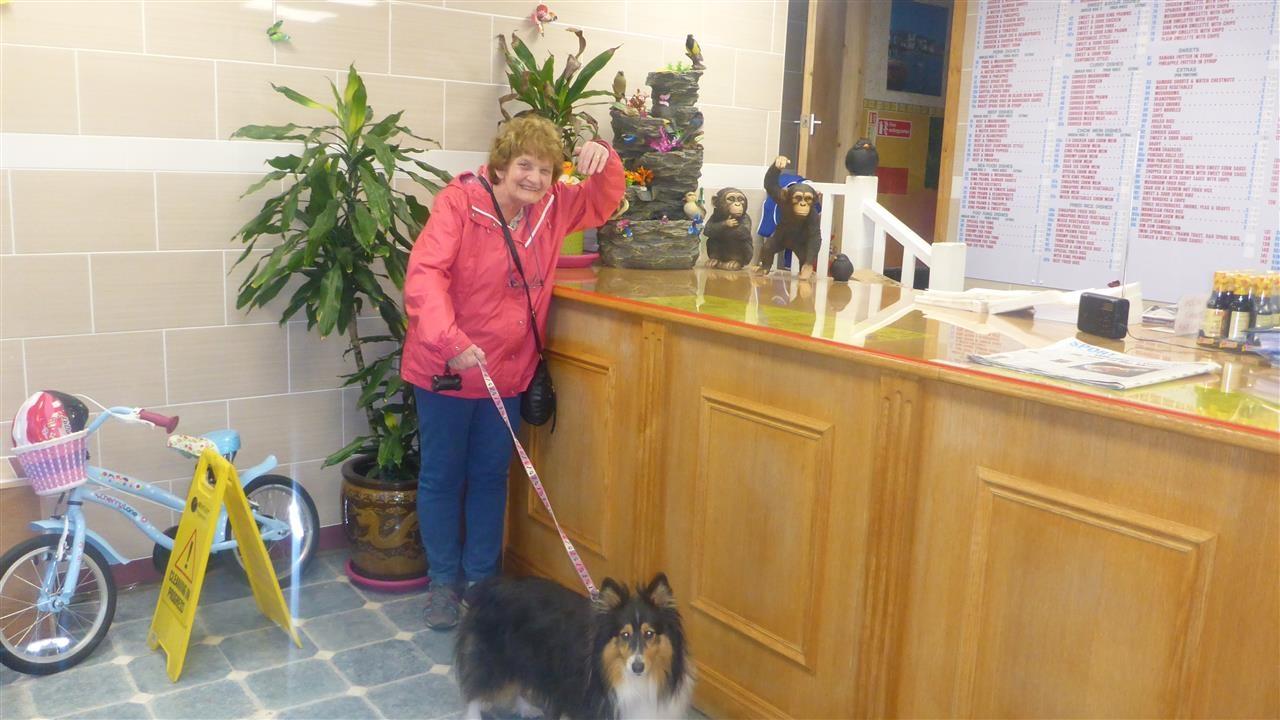 Marmite scanned the menu & picked a delightful selection for us to enjoy.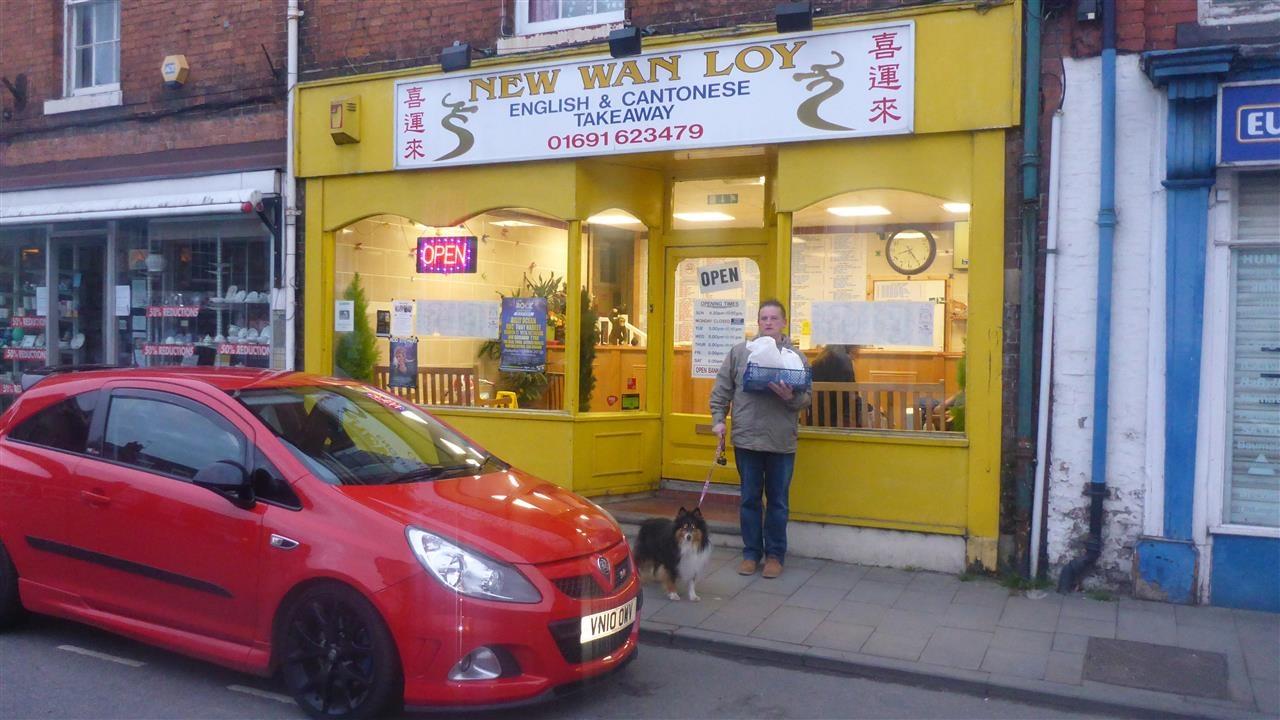 Ian & Marmite carry home their purchases.. No nibbling en route?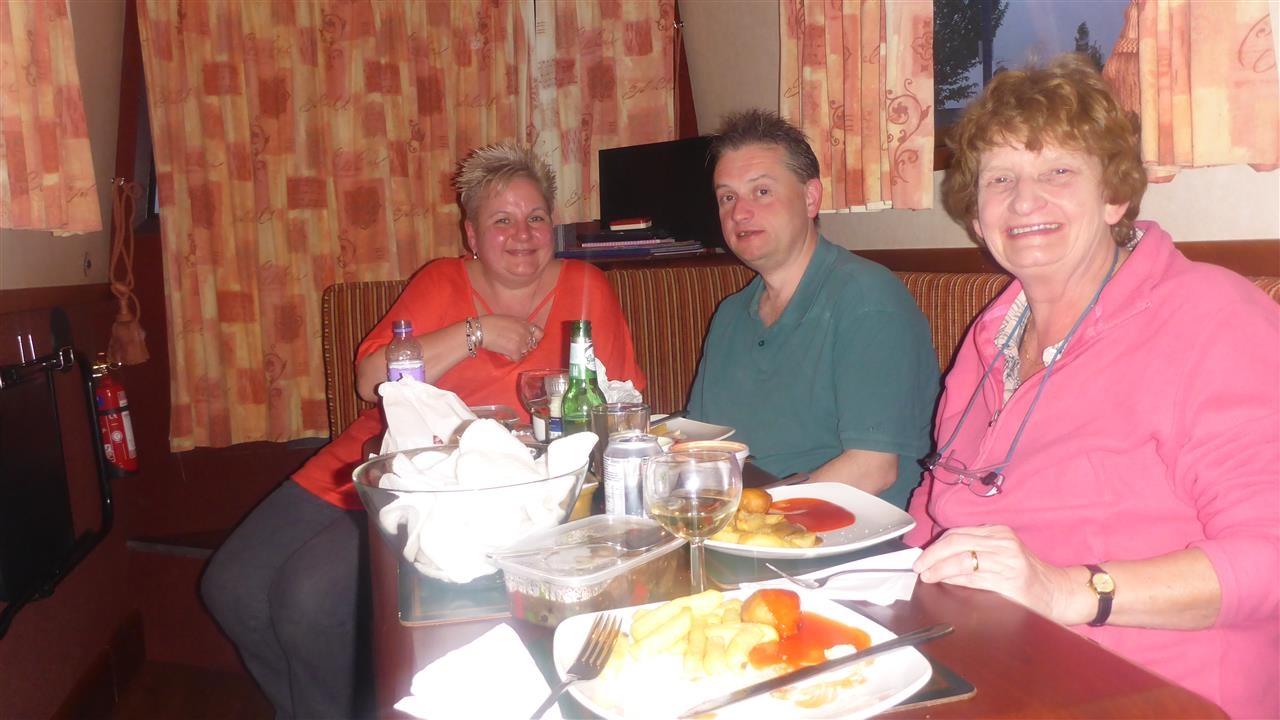 What a lot we got !

Full tummies & the left overs in the outside bin.
Tired out & ready for bed.

Goodnight readers xx
( Is there anybody there?)
Friday 28th April 2017
DAY
4

A slow boozy cruise to Chirk.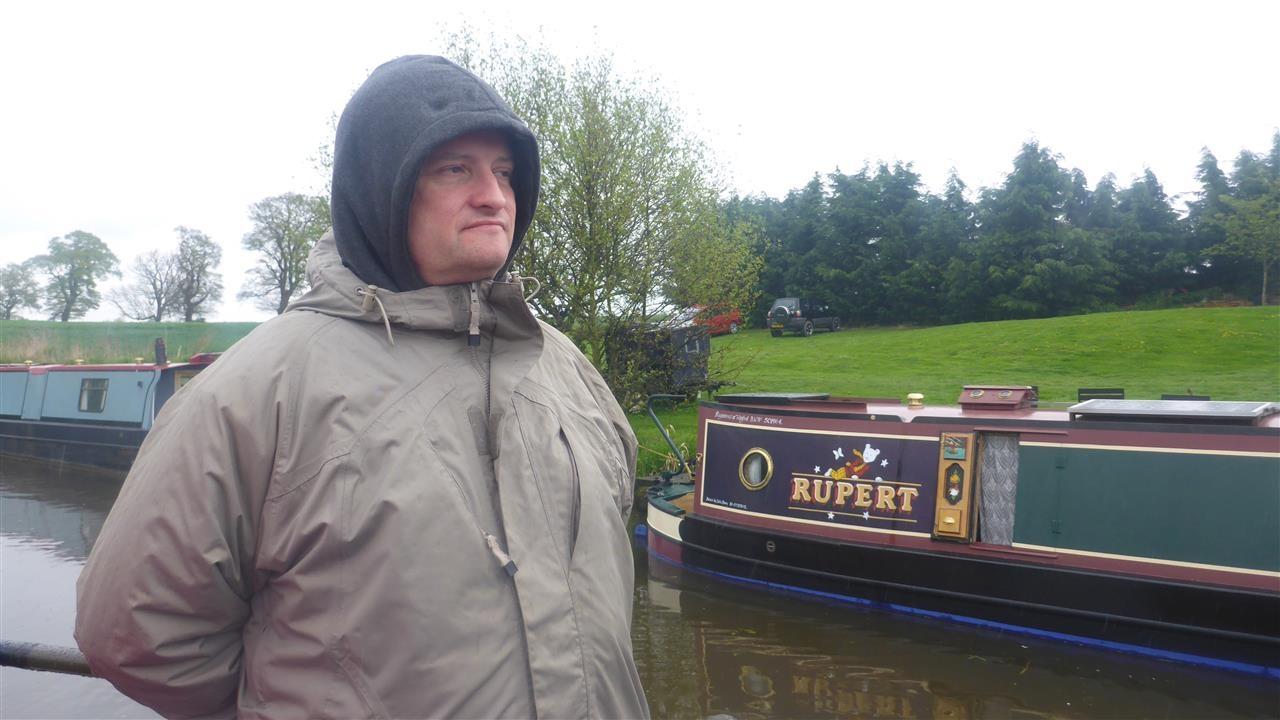 We were moored at the far end of Ellesmere's guest moorings ( Just outside Tesco's) we were only woken once by the intruder alarm during our slumbers, the rain started early. Our fearless captain battled through the drizzly morning.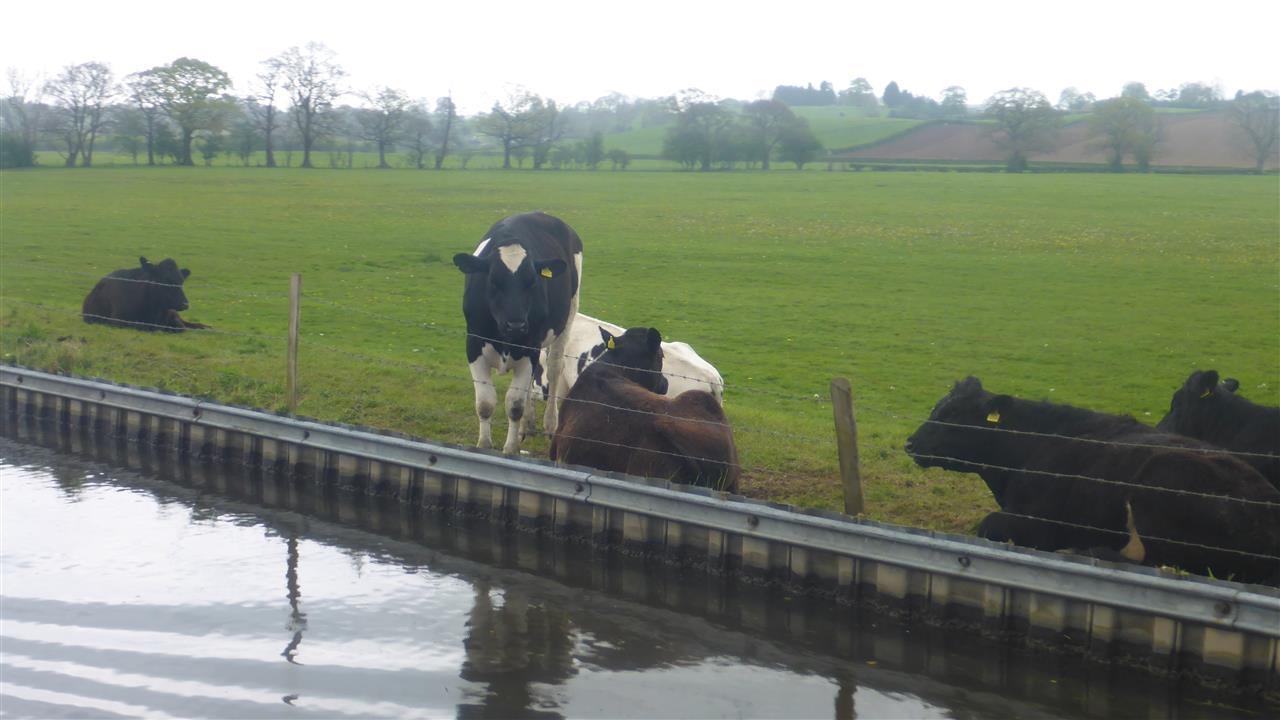 Good morning soggy cattle.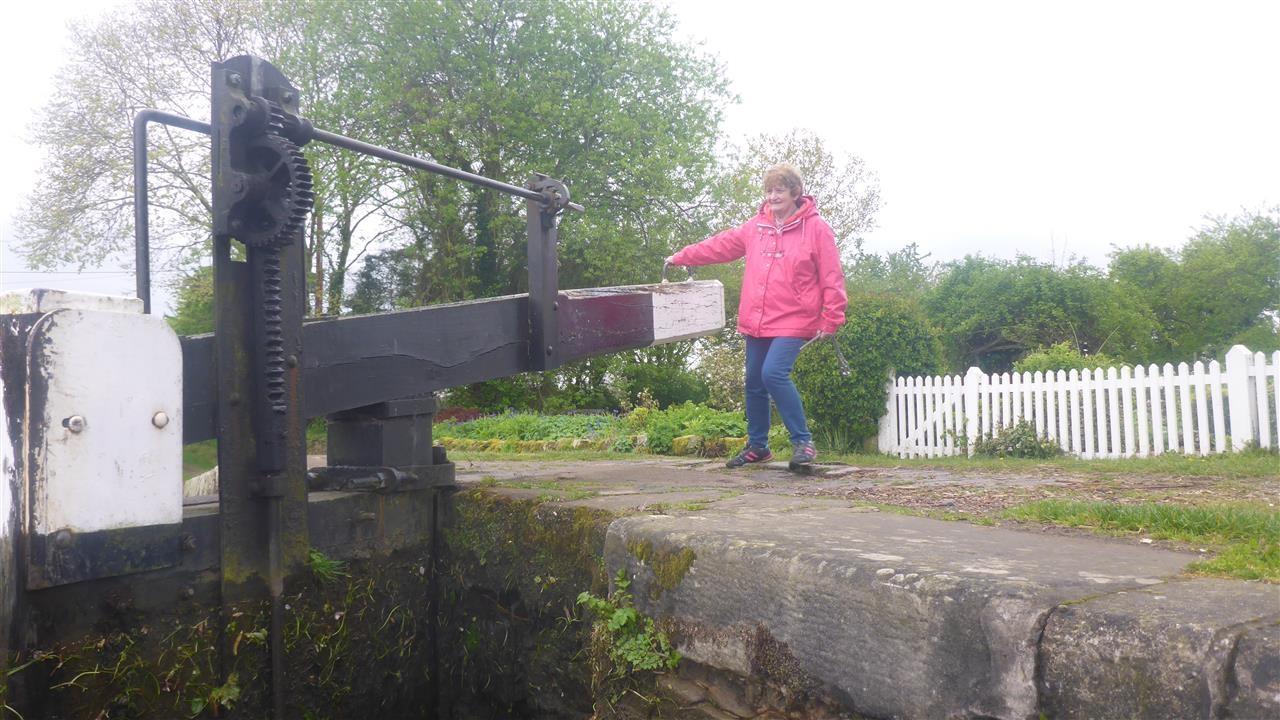 On the return journey through the locks, our Narrow boat began to belch out white smoke from the central heating vent, Mum wanted to put it out with the fire extinguisher, fortunately once the smoke cleared all was well.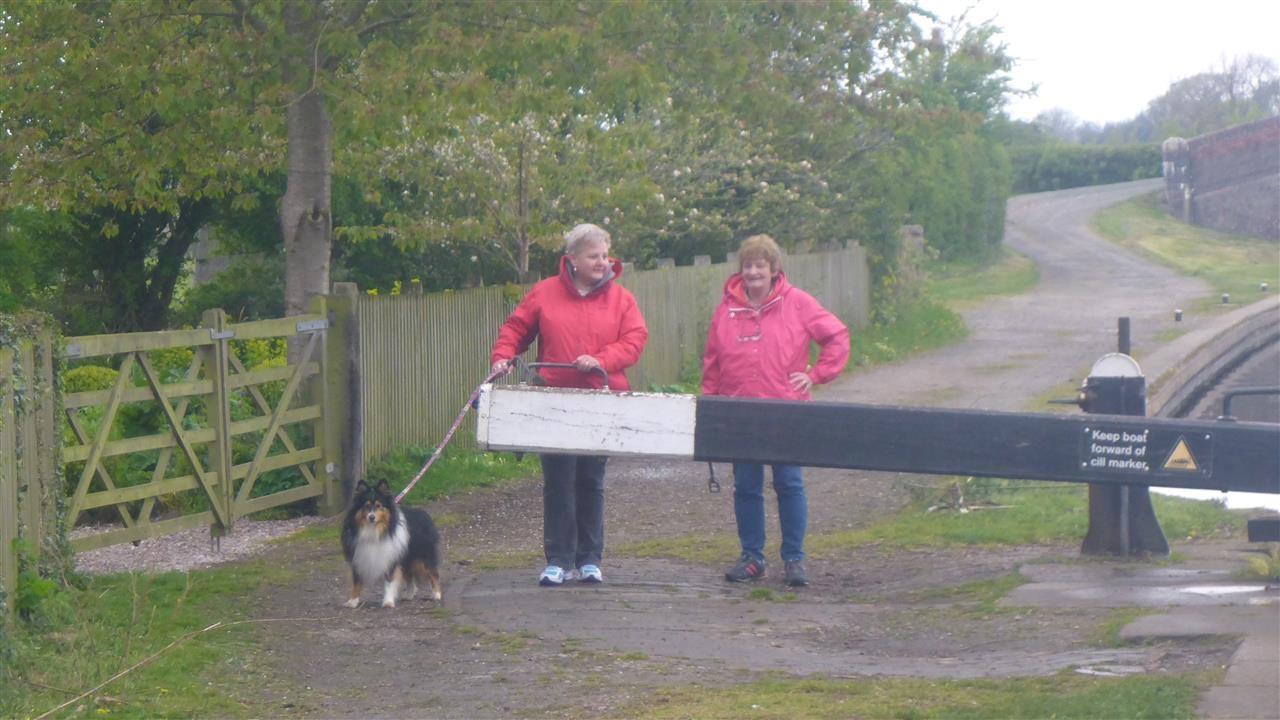 We are now "Lock Experts" we charge twenty squids for our services.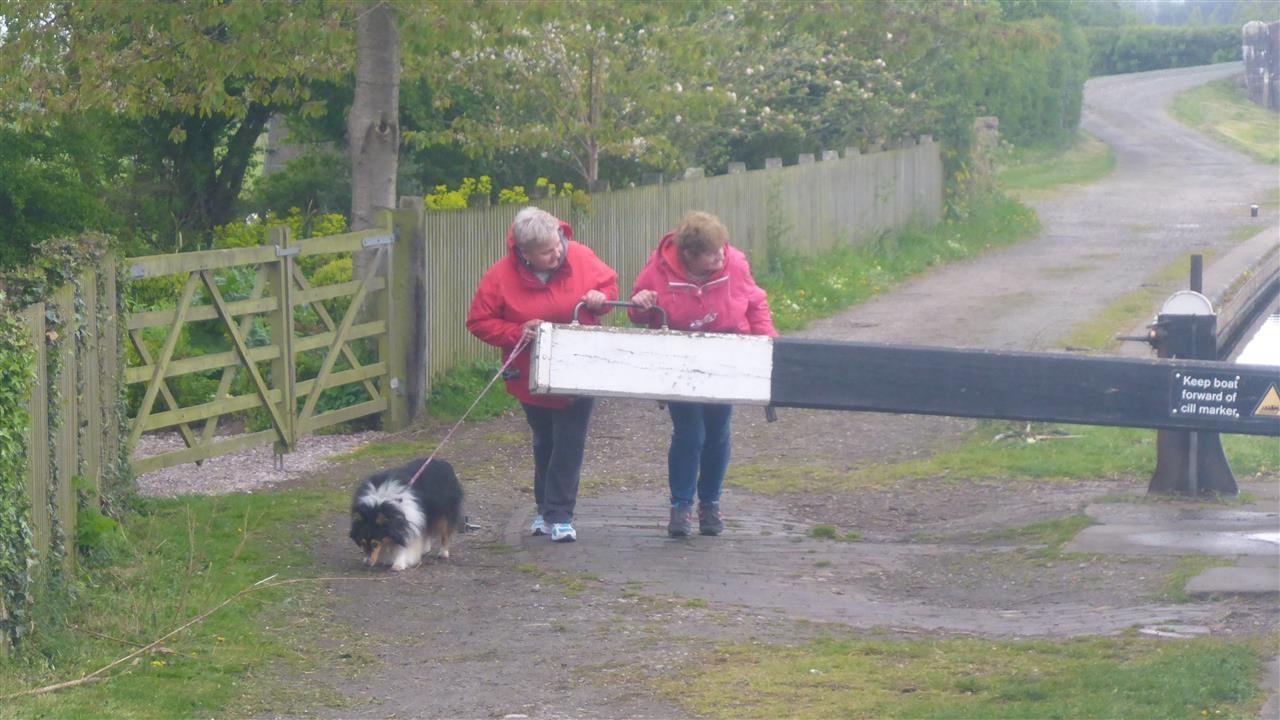 Dog services no extra charge ! Put your back into it.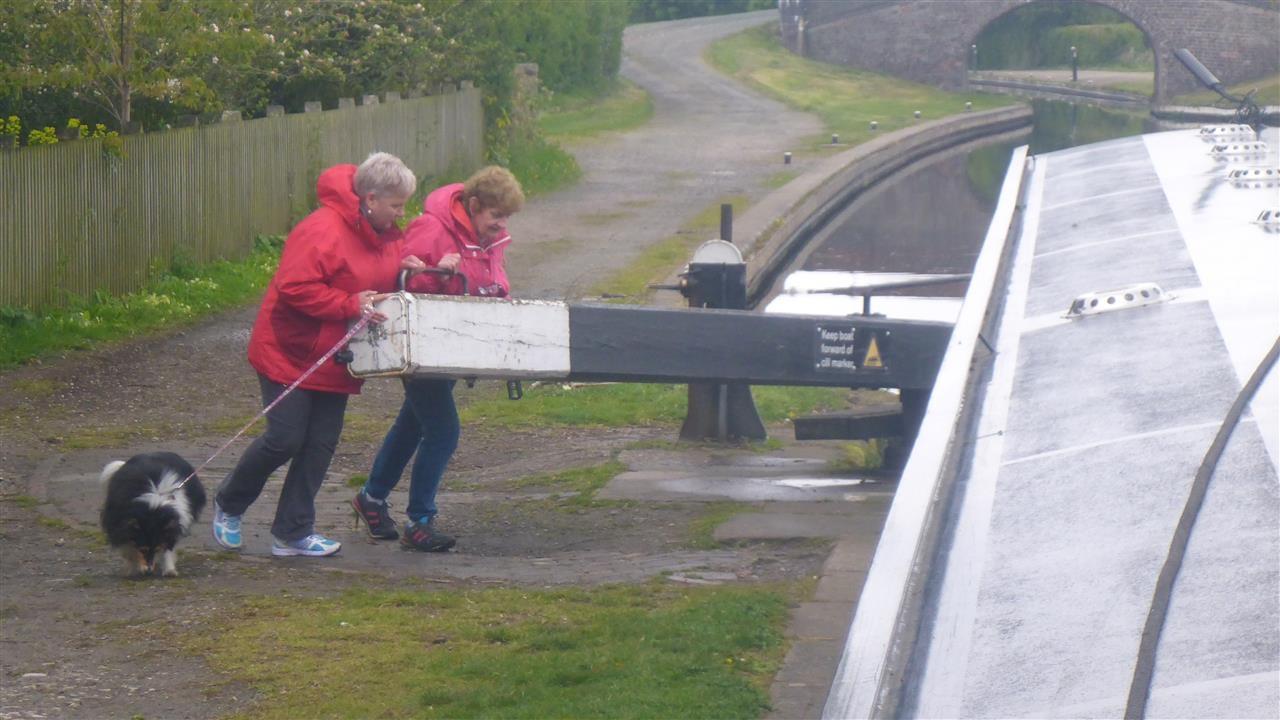 Almost there! Phew.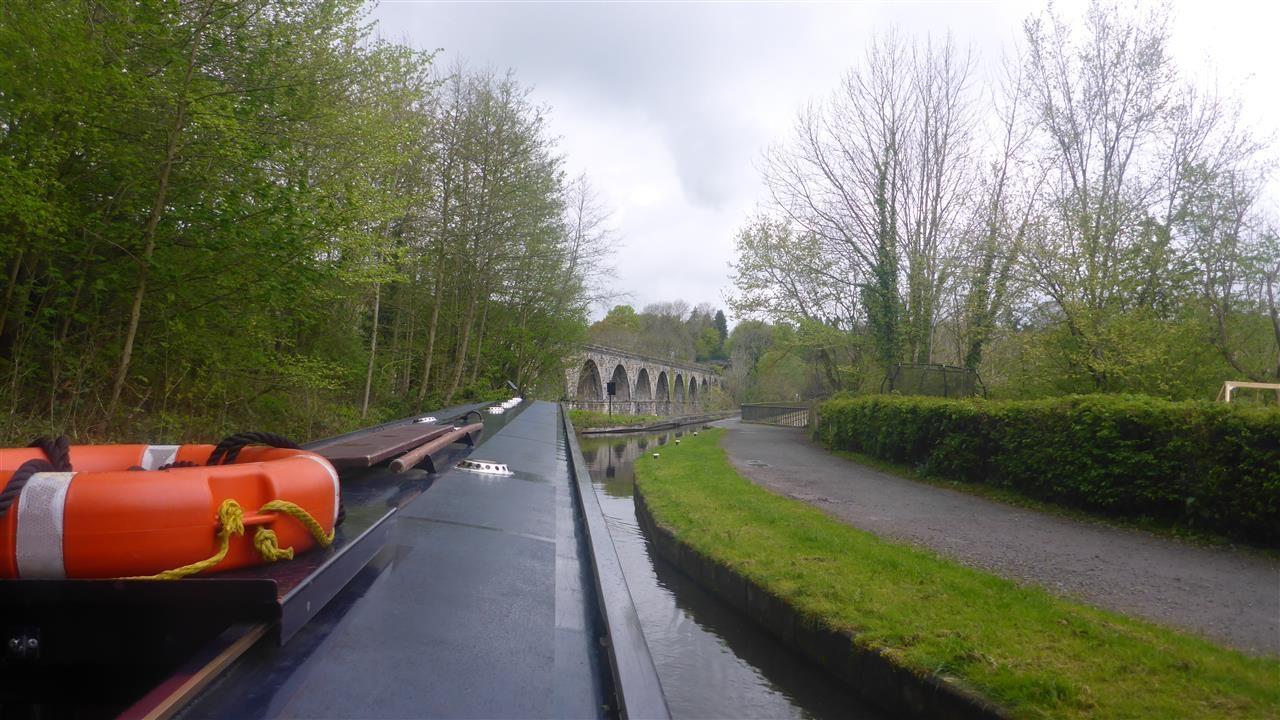 Once more across the smaller aquaduct, Marmite would like a walk please...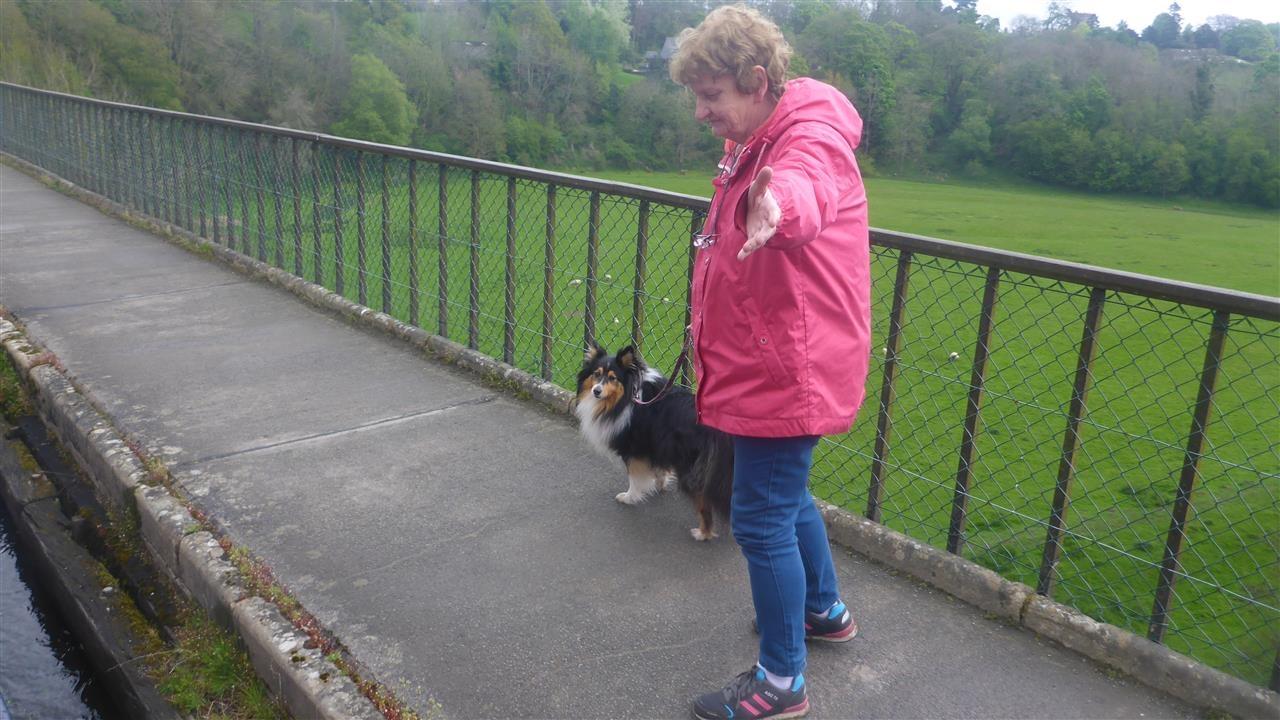 " Go on then & give me the $*%£ing camera"...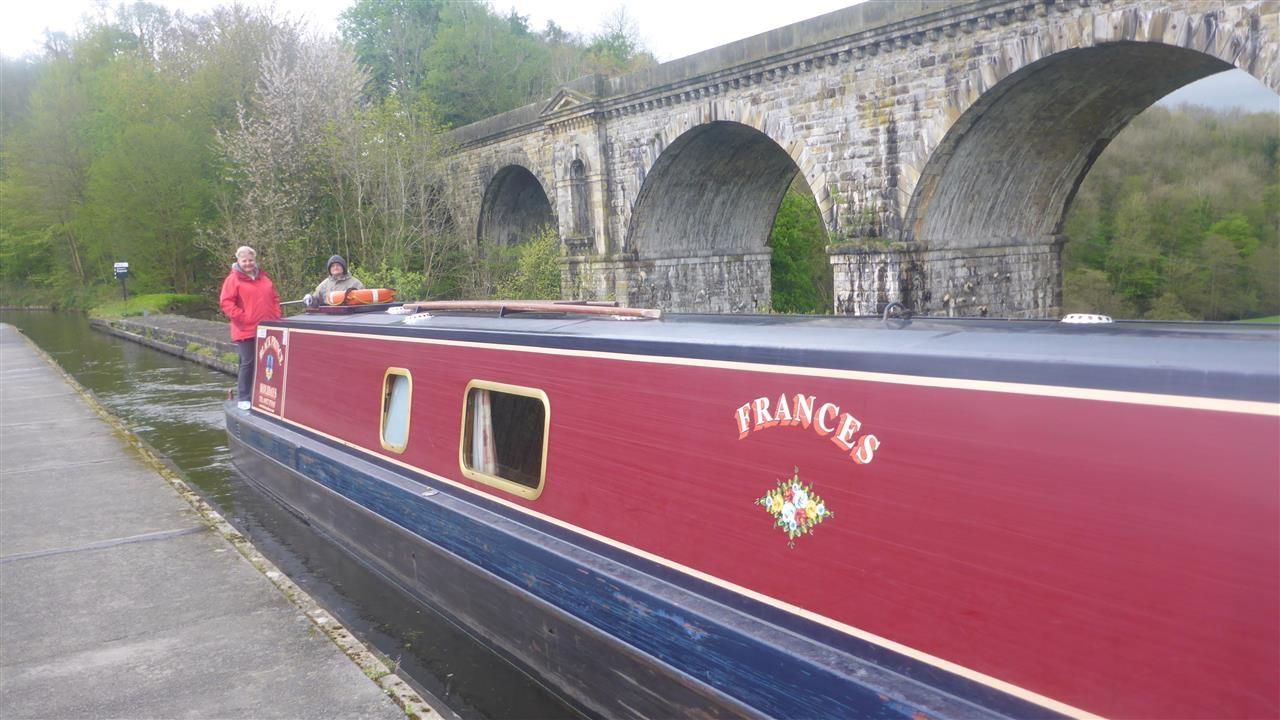 Lovely photo taken by Marmite!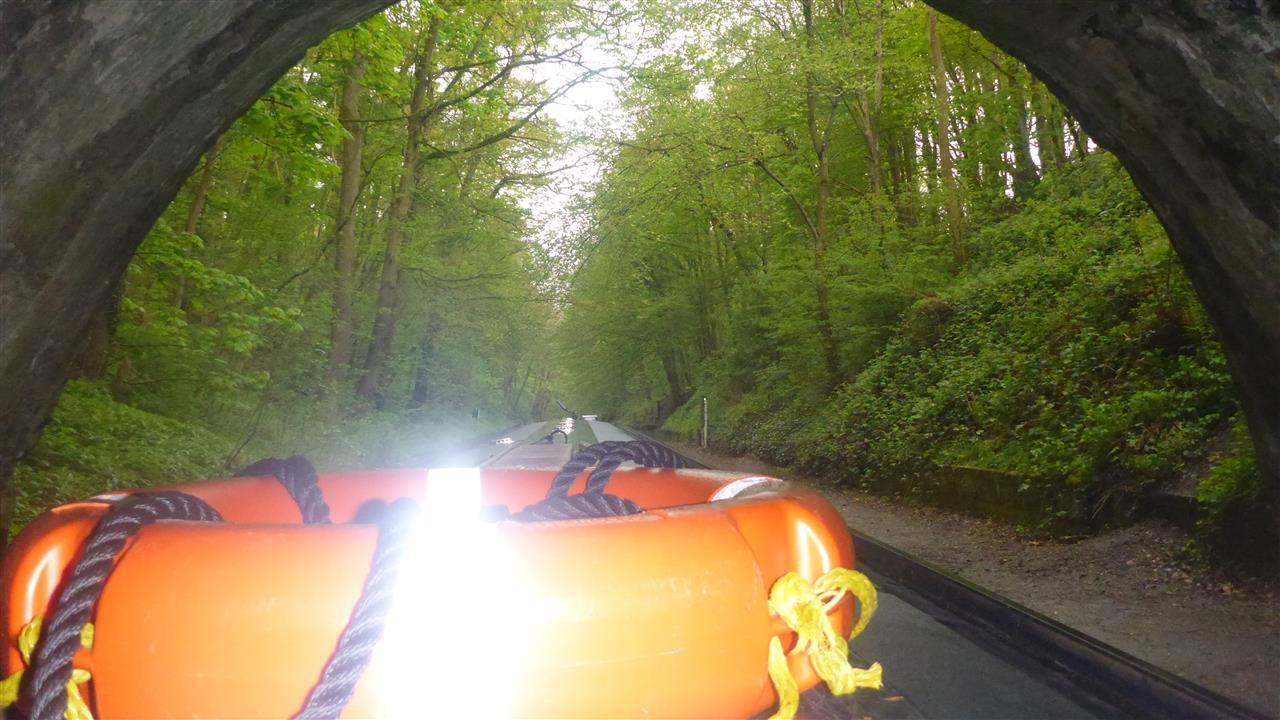 Out of the tunnel can you see our mooring place on the left?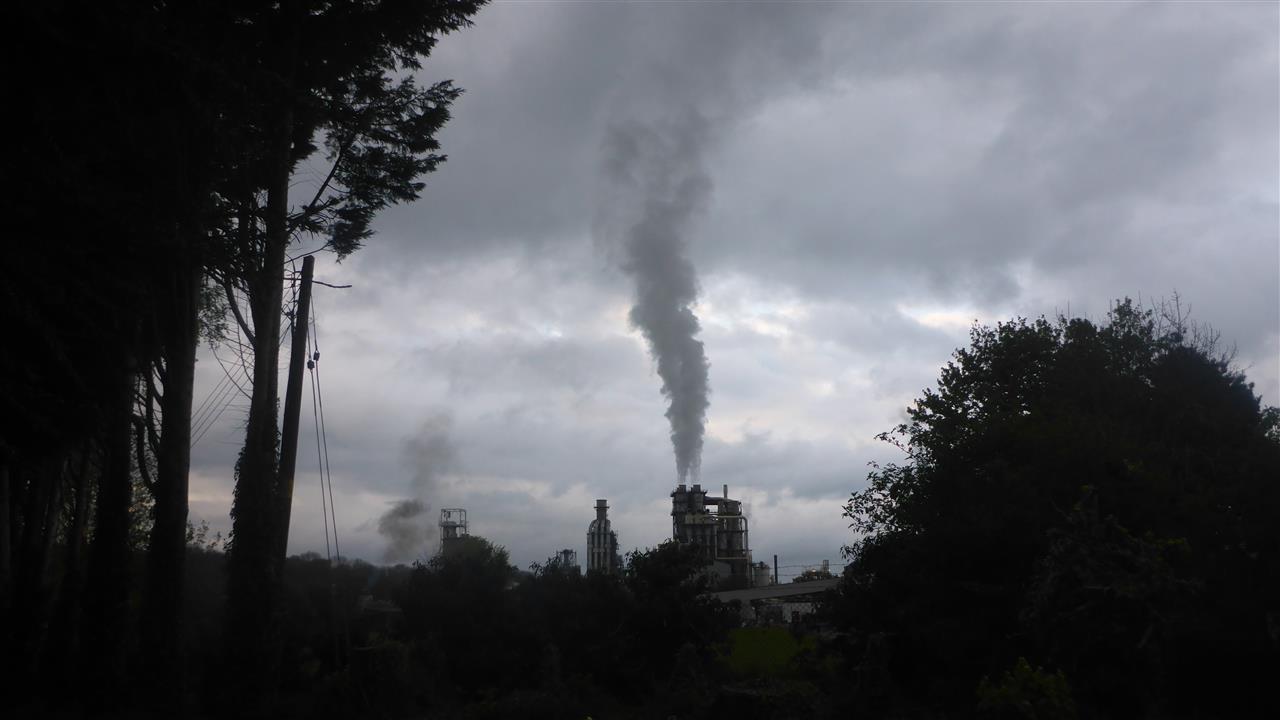 After a wash & brush up we desert Marmite & take a walk into Chirk..Past the cloud factory.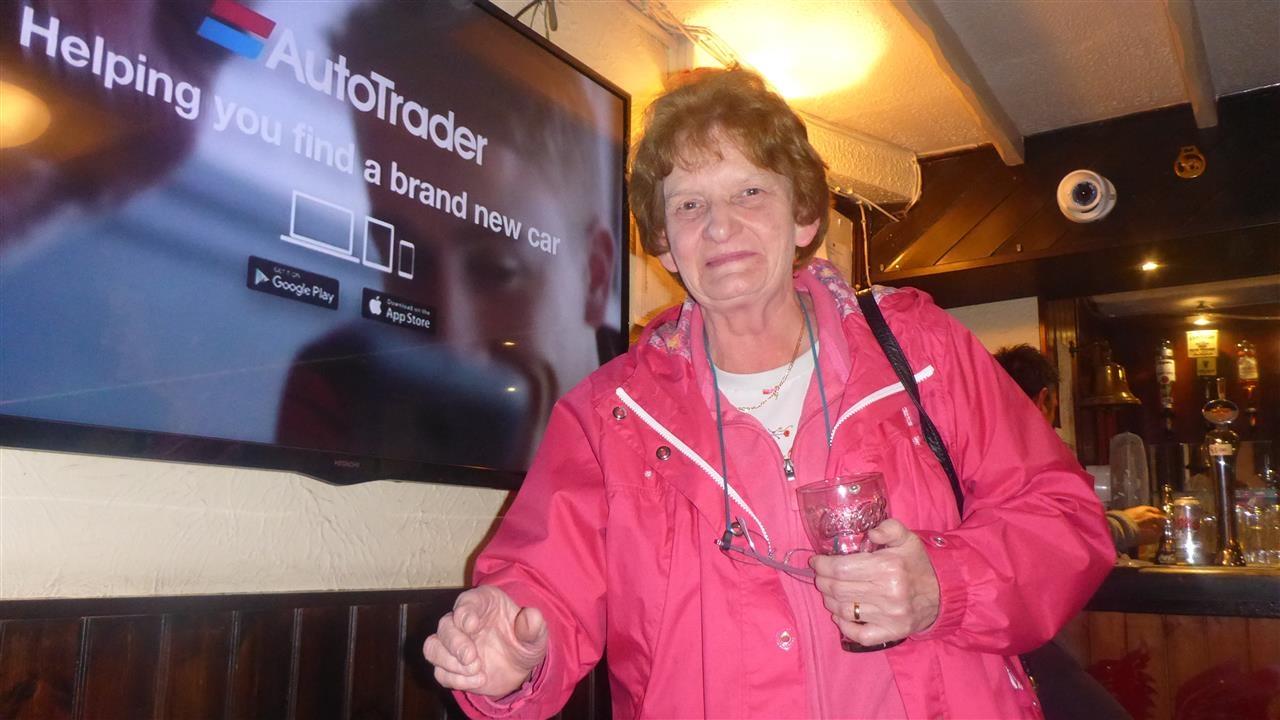 We introduce Mum to the delights of WD40 ( WKD Berry ) tastes just like Port & Lemon at the Stanton Arms , where a heavy rock band was doing its thing..Hic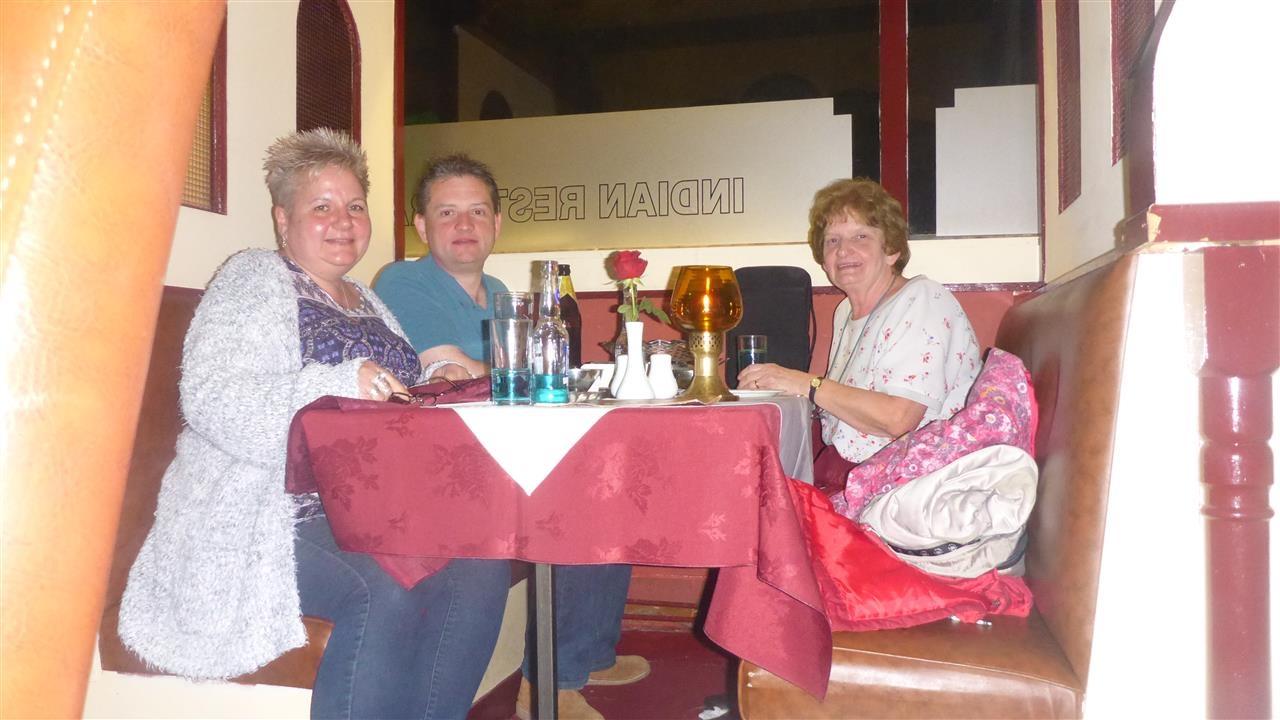 And our favorite Indian ( no2 ) The ChirkTandoori..Best ever Fred, including the 2 dishes garnished with egg. Another day as canal pirates draws to an end, just a slow wobble back to the Frances & to bed & Marmite.

Home tomorrow ( Boooo)

See you when the fog lifts xxx
Saturday 29th April 2017
DAY
5

The slow walk home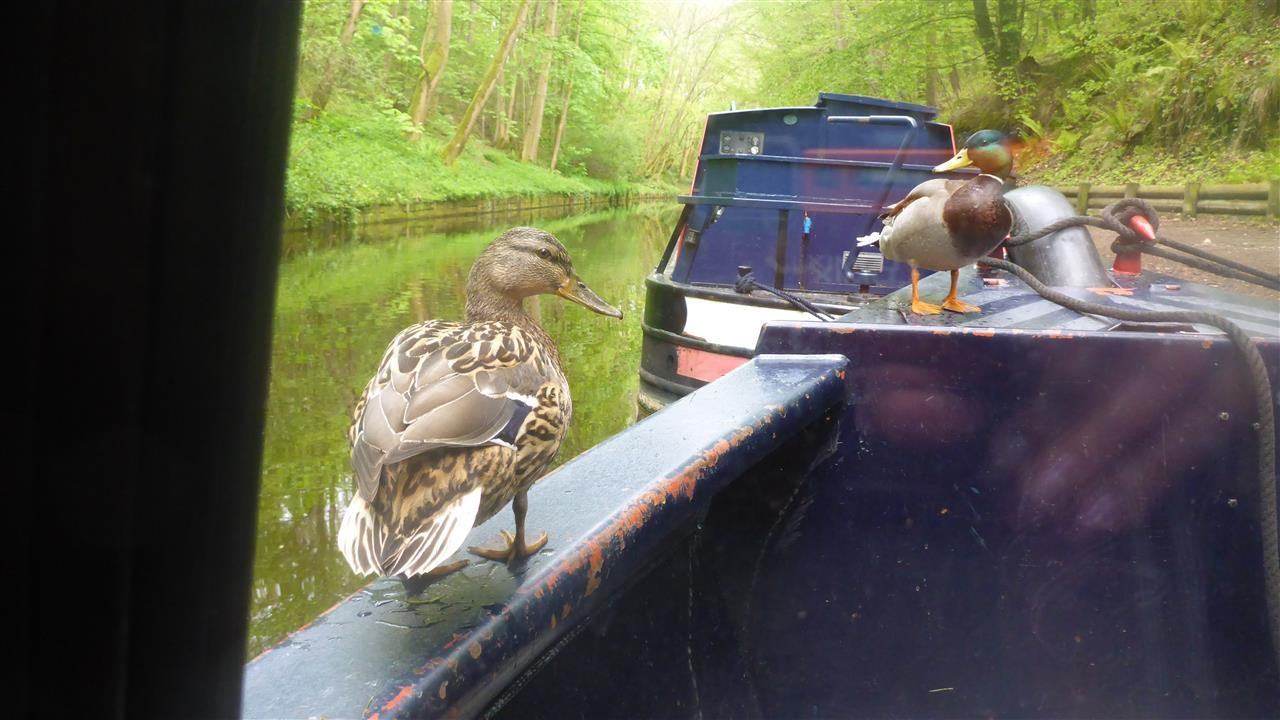 Our last morning as canal pirates, we pack up our belongings while a pair of nosey ducks hopefully hang around for scraps.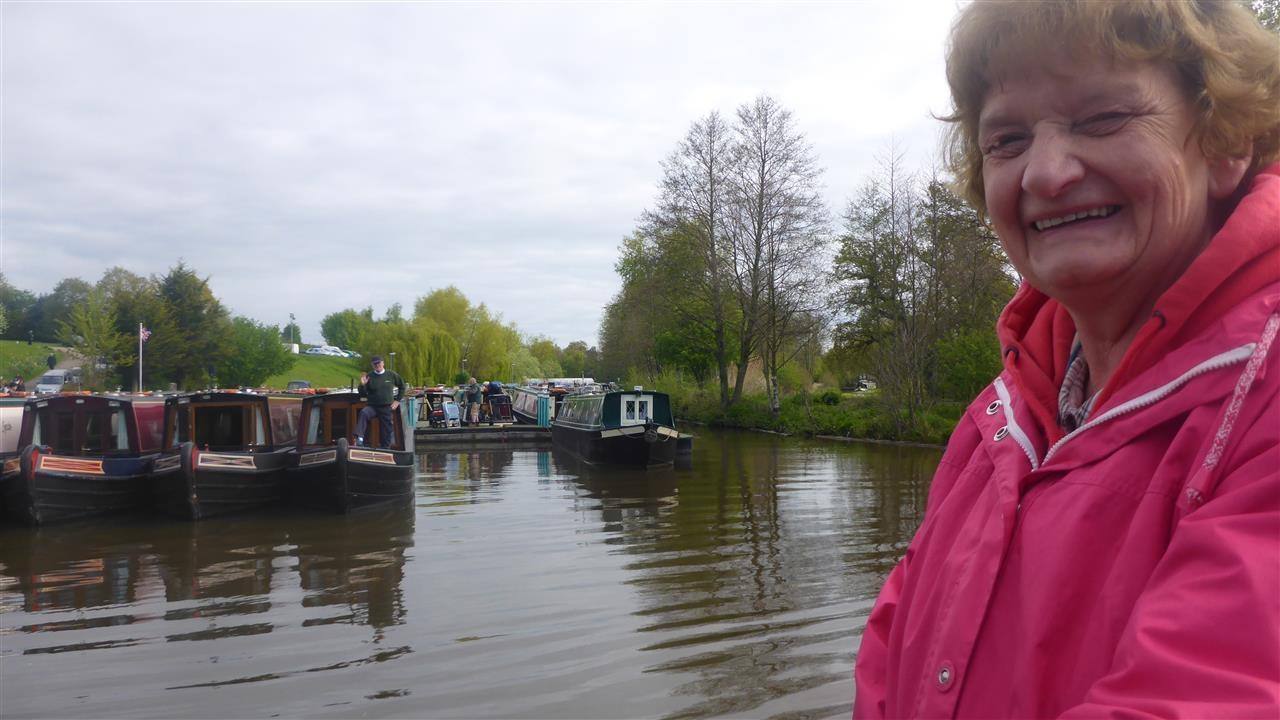 20 minutes later we are helped into Chirk Marina, the ever smiling Barry waiting to tie us off. Once the car was packed we head home , a slow start with motorway mysteriously closed at Chirk, lots of police on view..Via the services for a Burger King lunch ( Best burger Ever! ) and a shopping trip to Cotton Traders.

Another adventure draws to a close and a great time was had by all.

Til next time dear reader xx