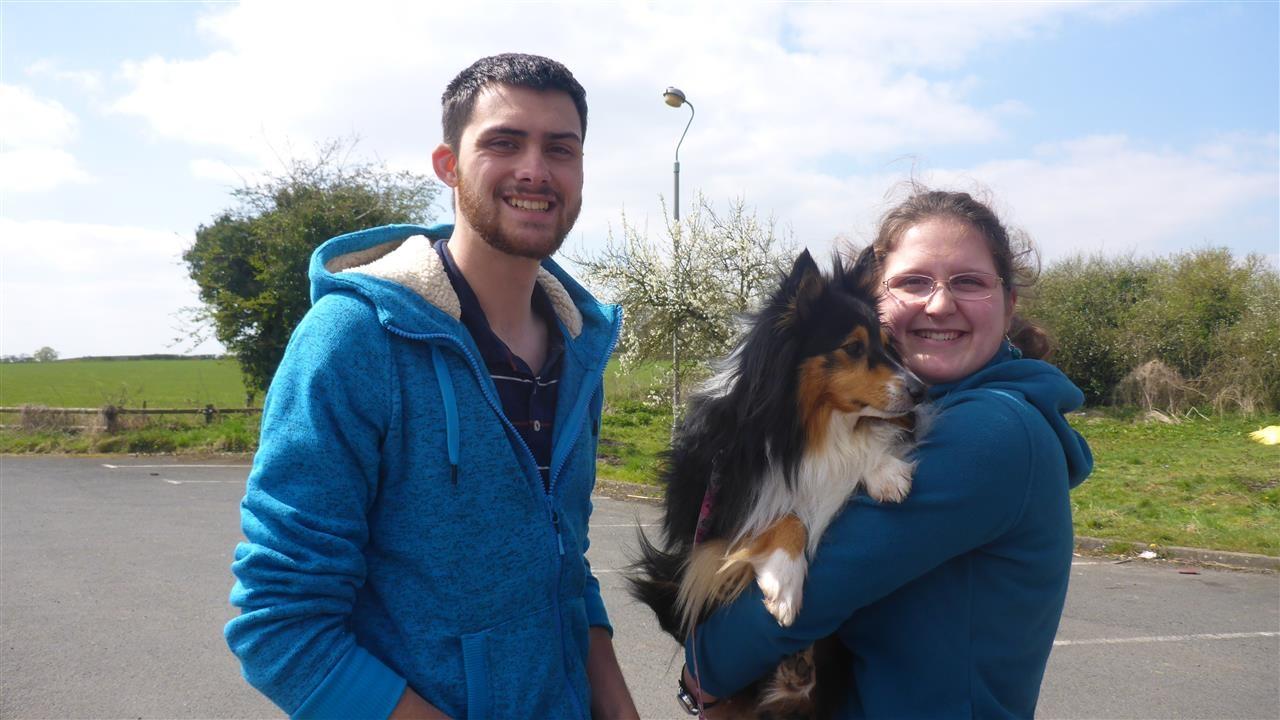 The day started when all in the veck household we're rudely awoken by the shrill sound piercing throught the house... "where's the f***ing sweetener?!". Once recovered we packed the car set off! (picking up a nanny and dropping off a dog on the way. After a few hours in the car we got to the red lion, car park seen above, and waited another few hours to not get some chips.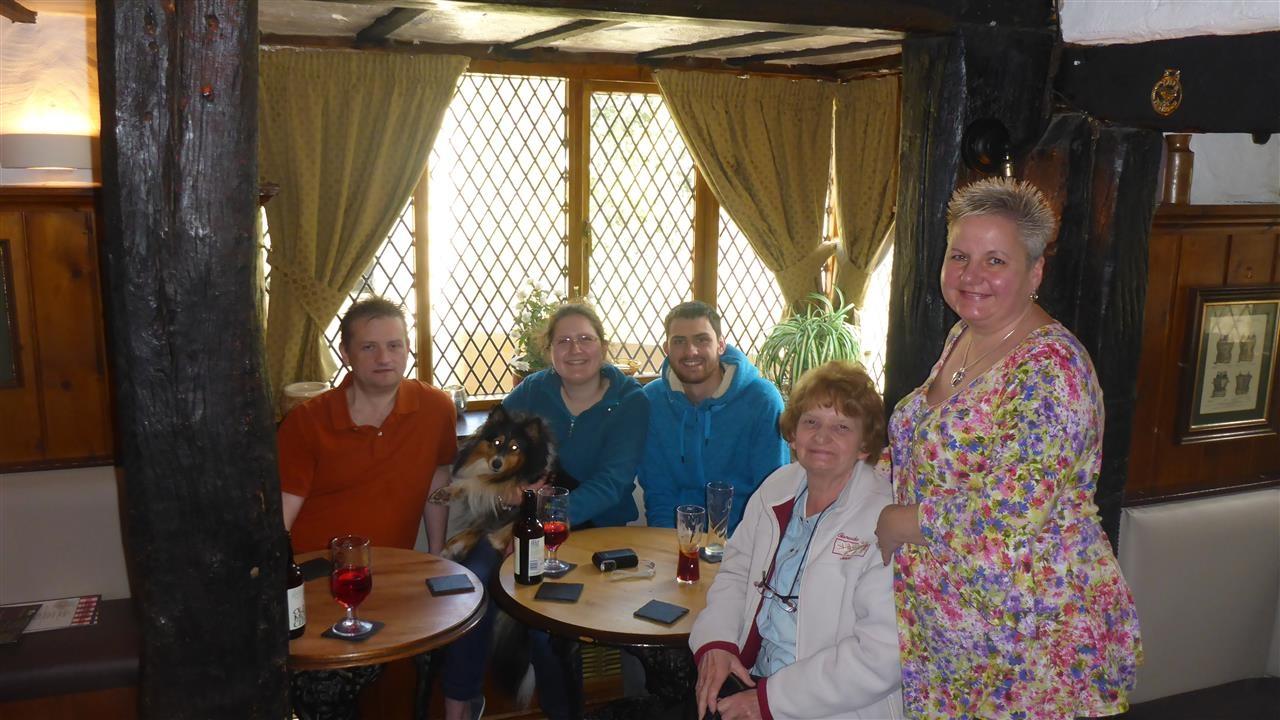 After a nice lunch we continued on our way.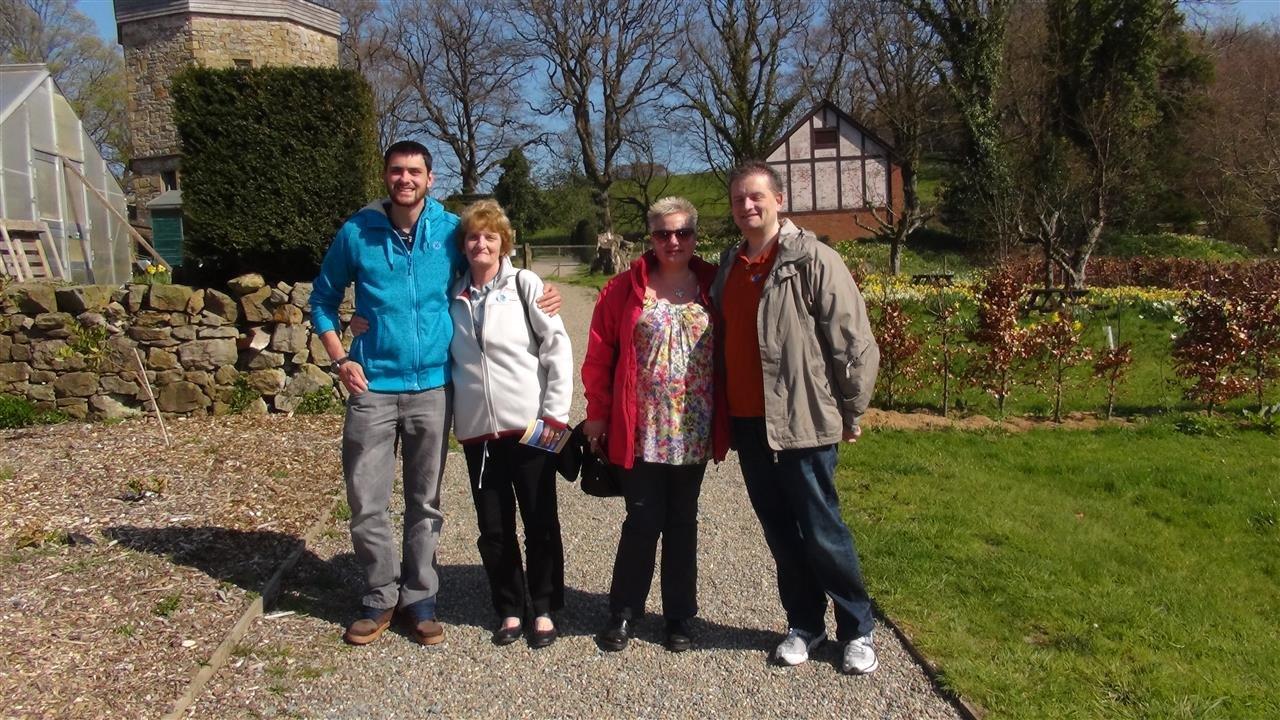 Chirk Castle & grounds dazzled us with fabulous spring sunshine.
Mum & Son , in the sun xx
Lambing season in North Wales .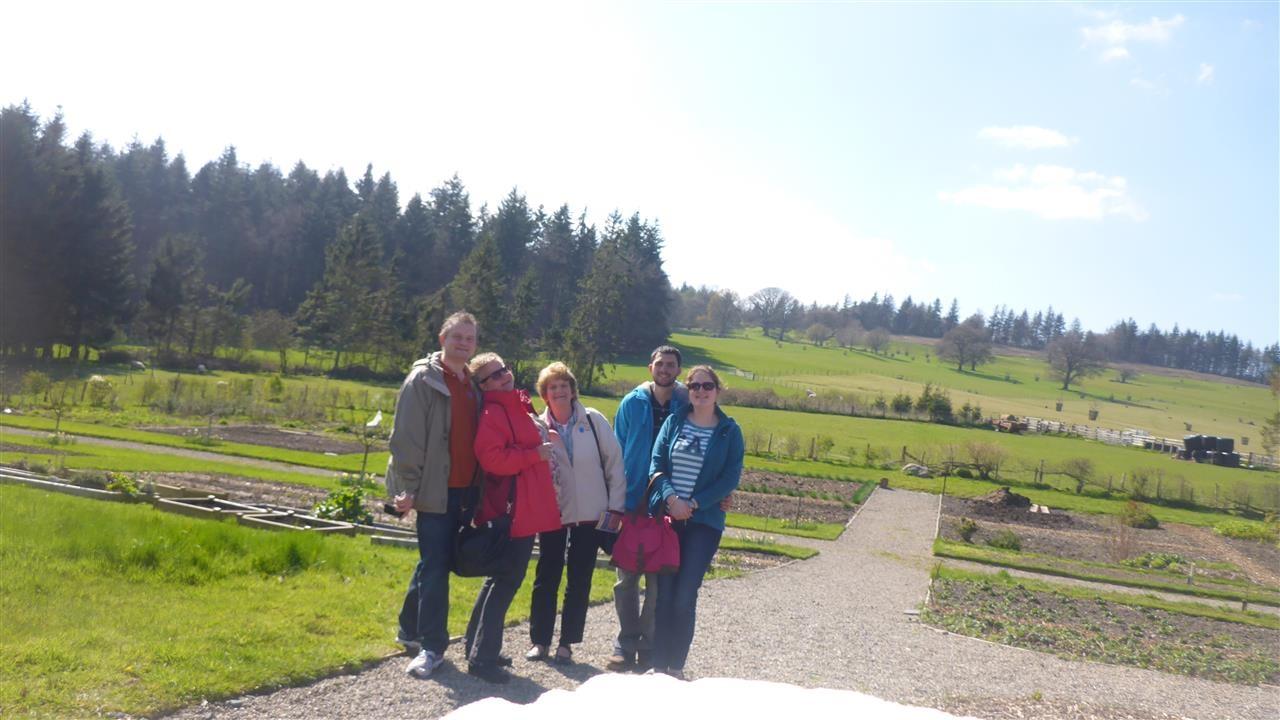 The Kitchen Gardens filled with new planting & a Carpet of Daffodils.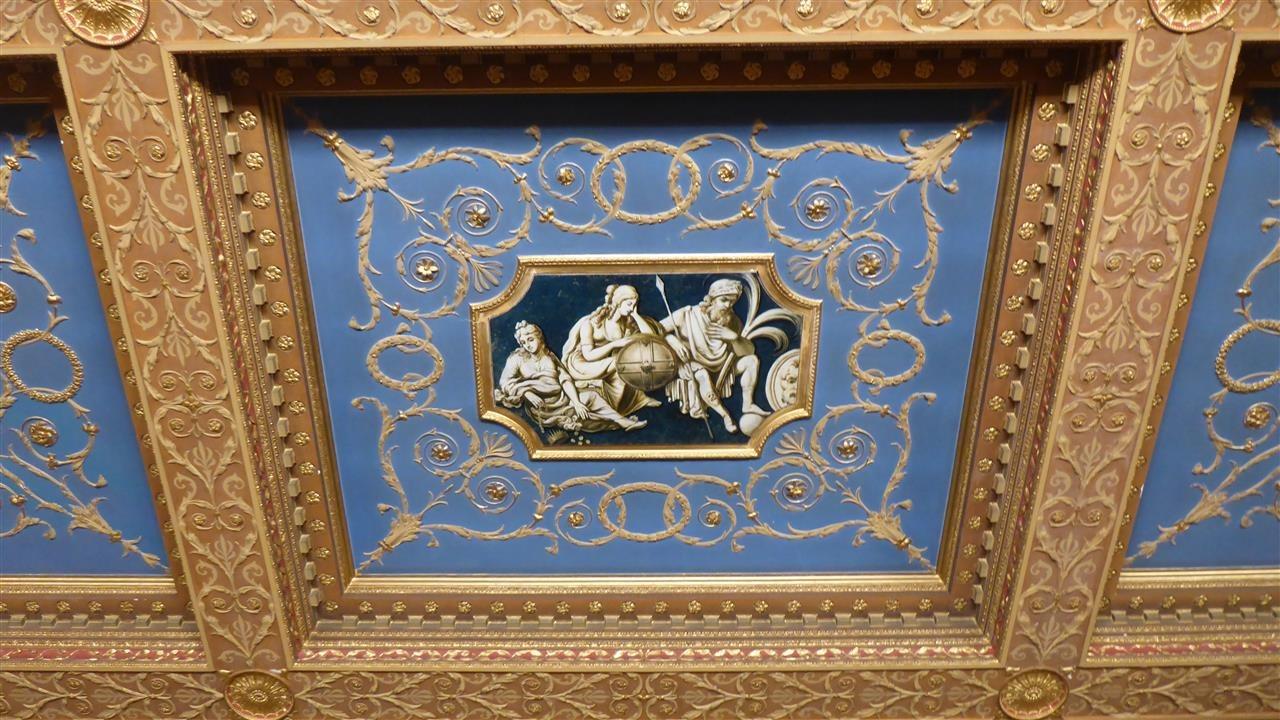 The Castle ceilings are an intricate marvel.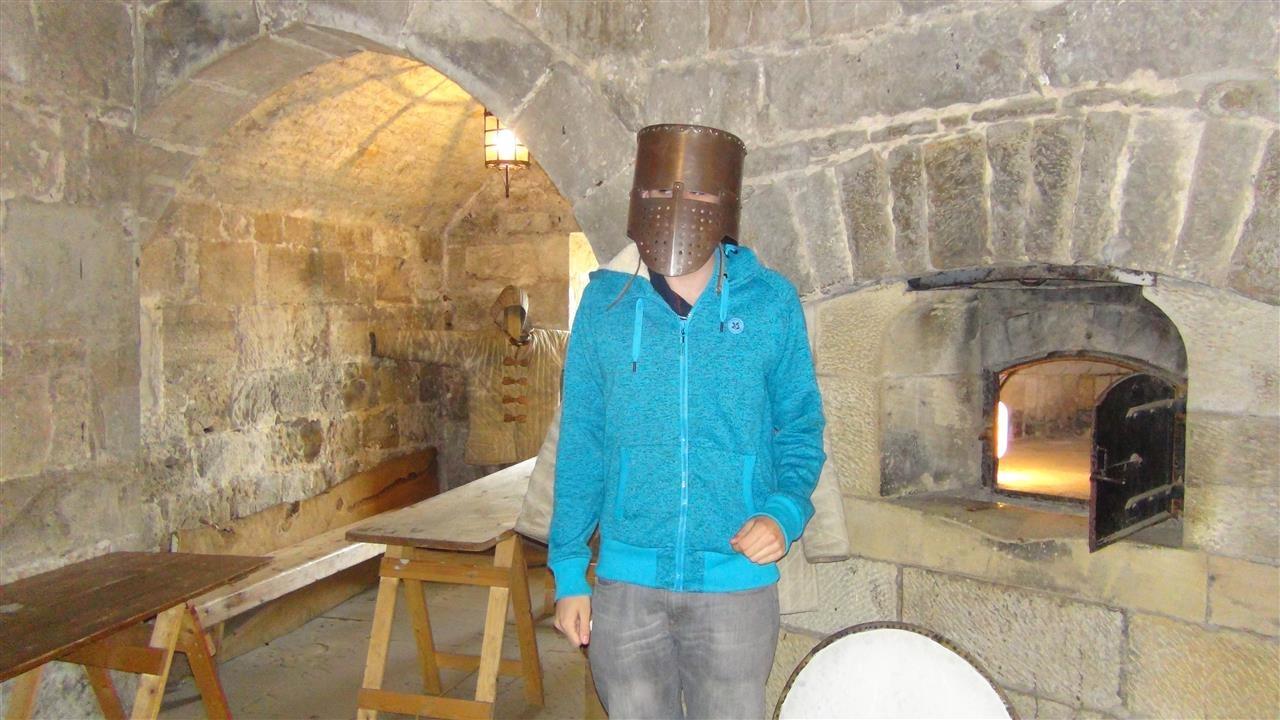 We met this poor soul in the dungeons .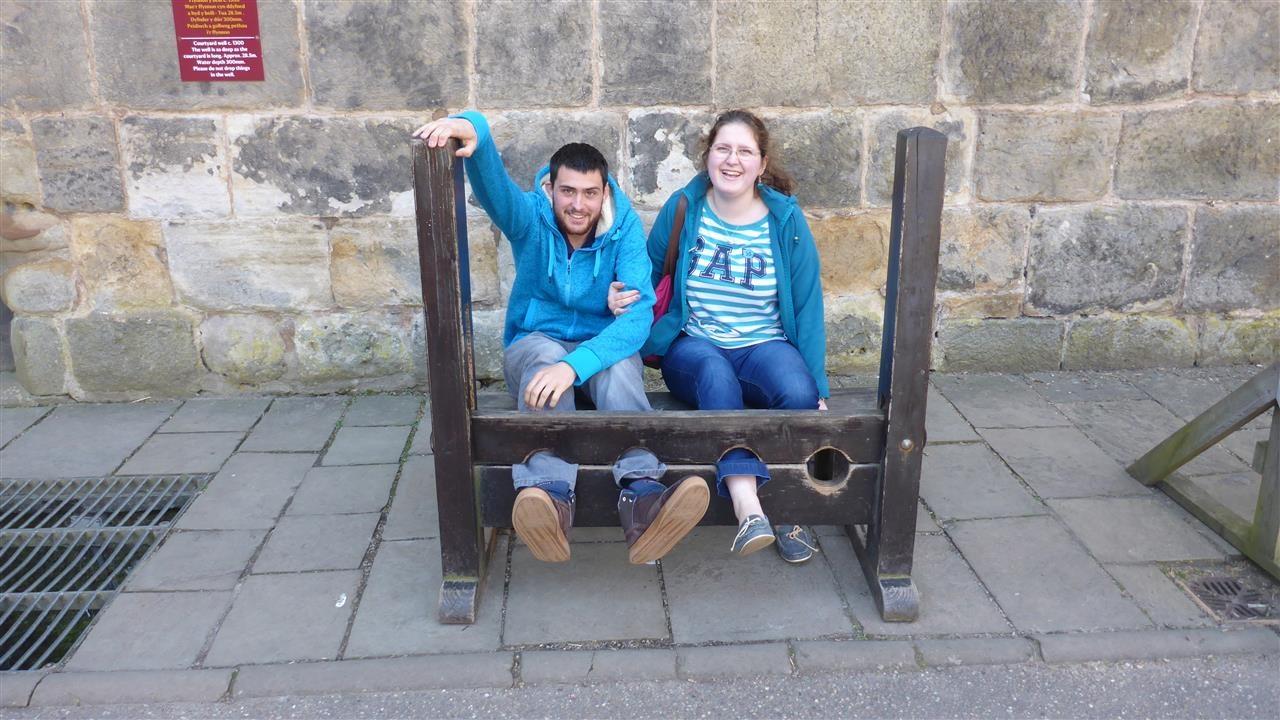 Joshua getting his punishment for being an anoying twat, Hollie has lost a leg whilst doing lots of walking today.
My favourite couple in the castle entrance.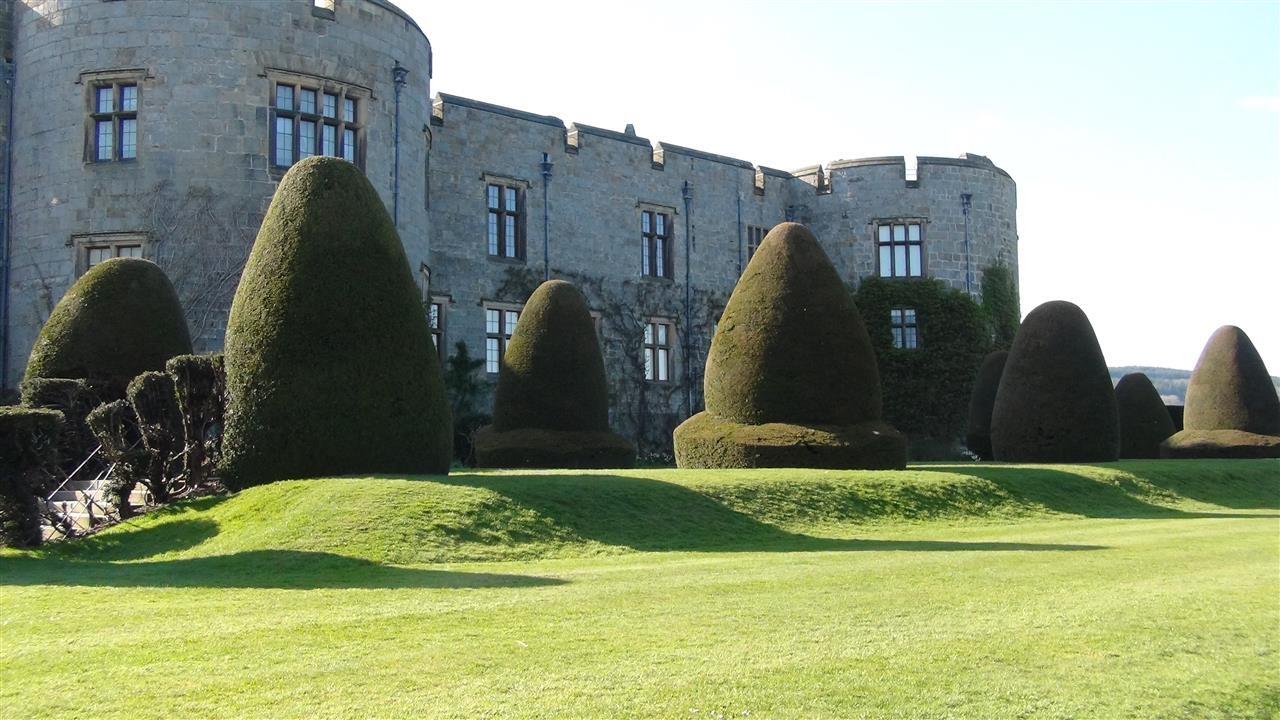 The gardens were a marvel in the late afternoon sunshine, we stayed until the very last moment.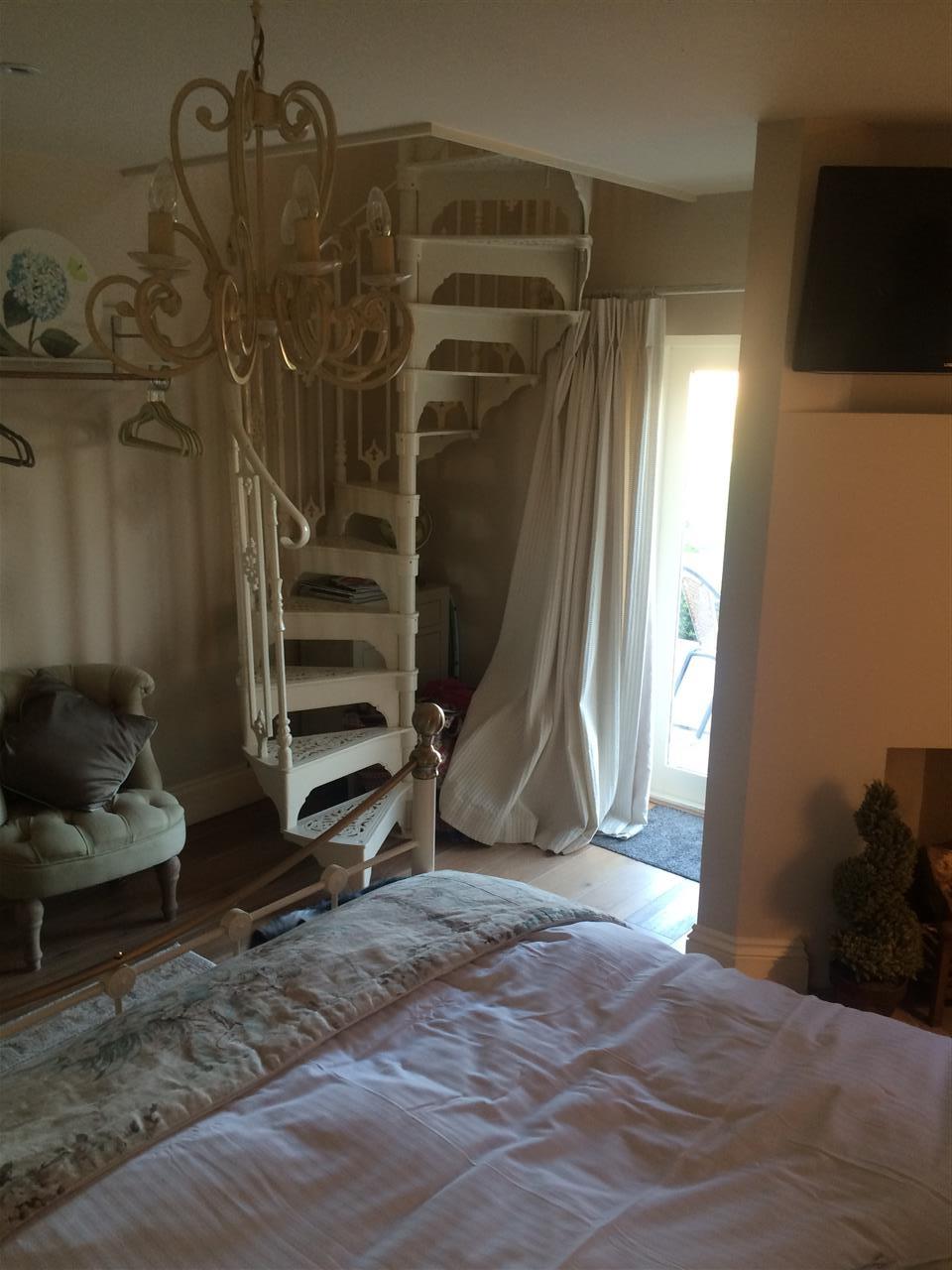 Hollie & Josh's lovely room with spiral staircase .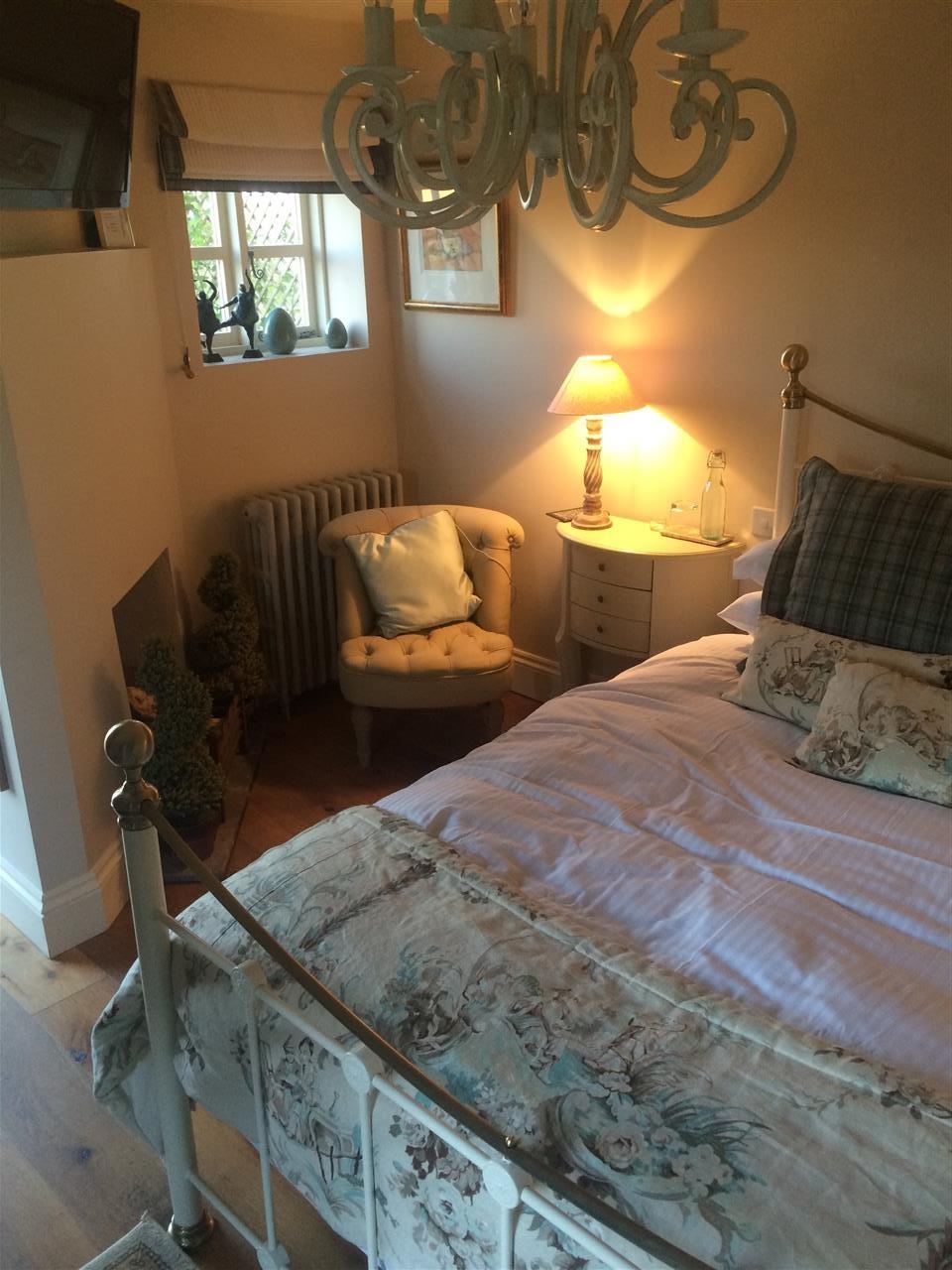 Willington Lodge remains our favourite B&B x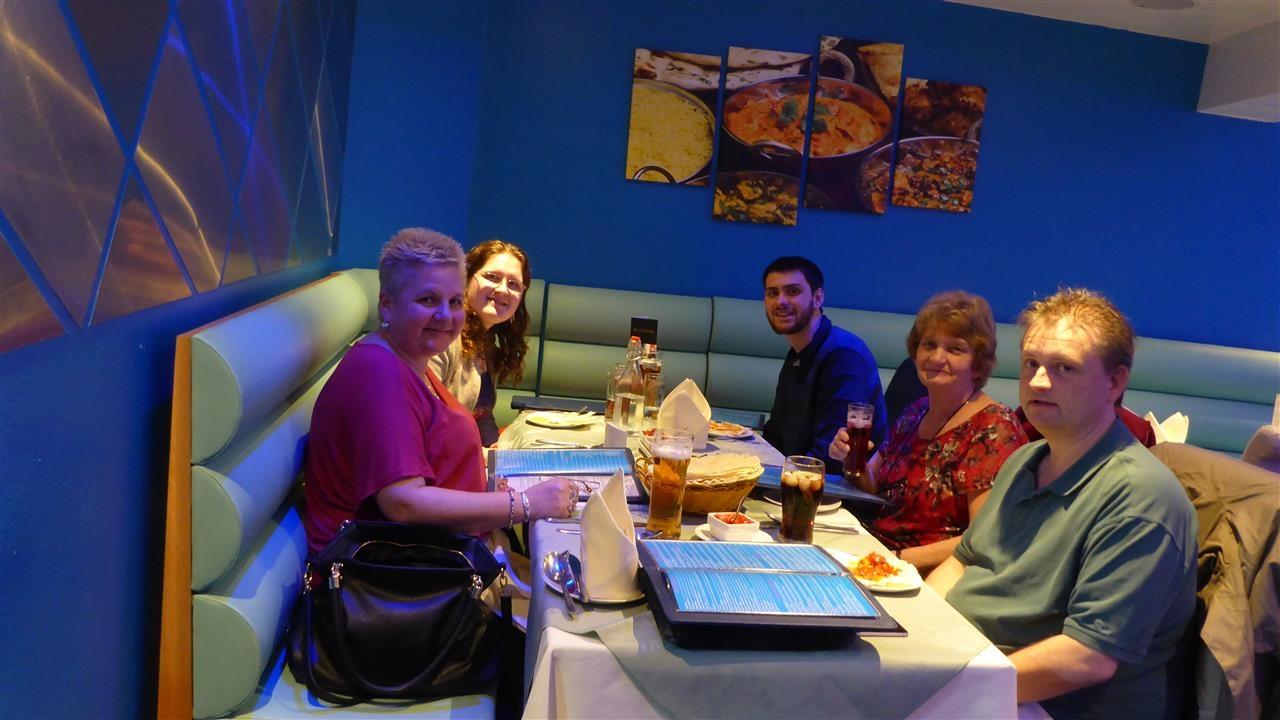 Dinner at The Blue Water Restaurant in Whitchurch , a yummy selection of freshly cooked food .
Marmite is enjoying an evening of pampering at The Willington Lodge with Richard & Pam ..

Goodnight kind reader xxx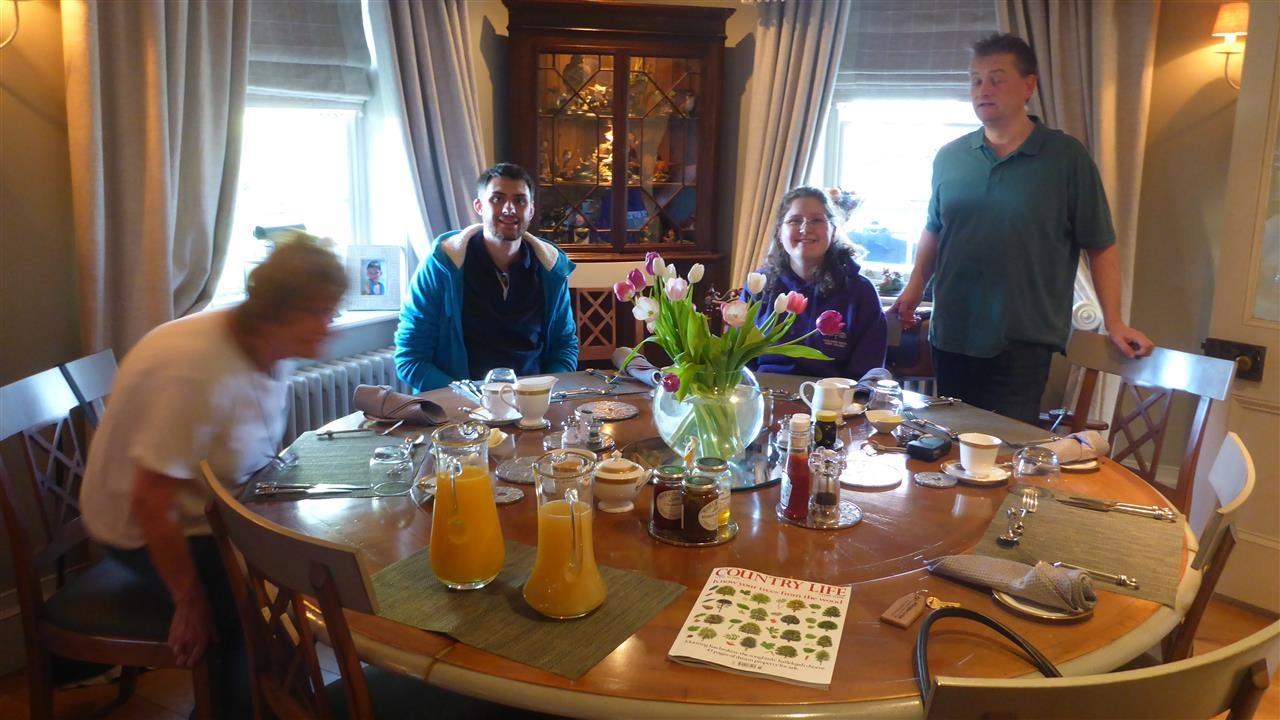 We had breakfast. It was nice. Nanny had sausages. Then we drove to the boat. Saw some sheep.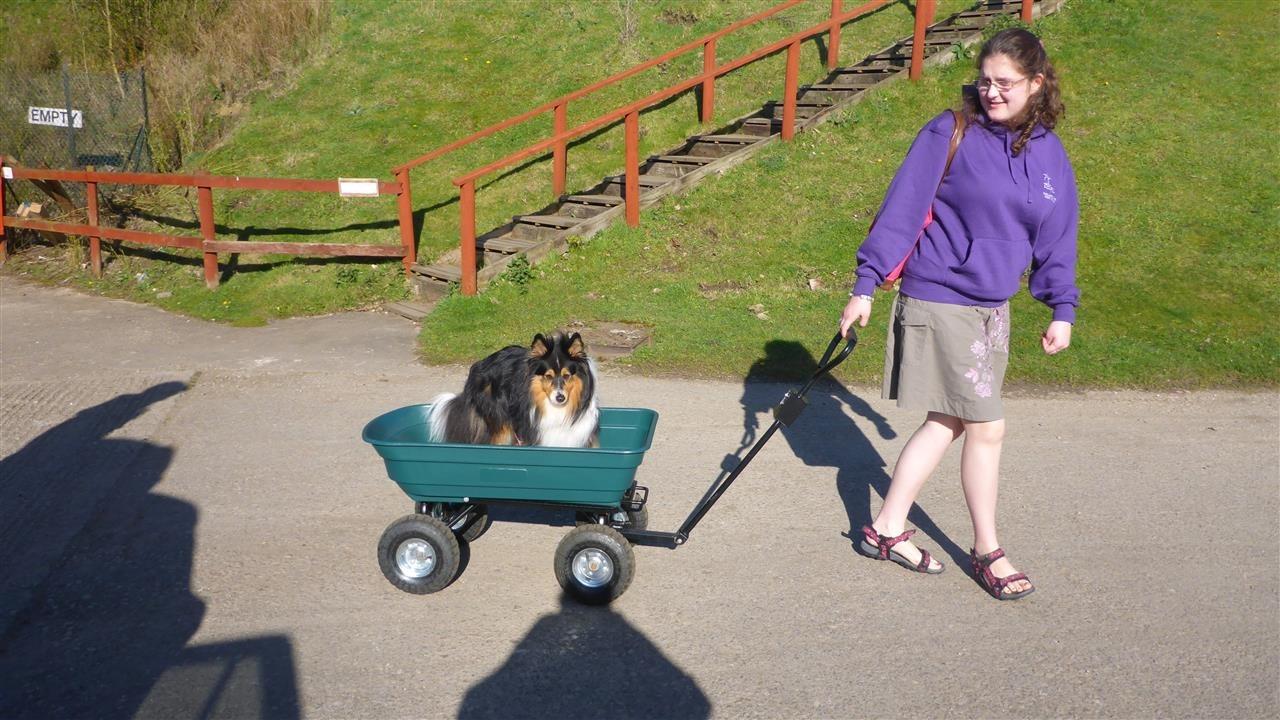 We loaded the boat (and marmite). A man gave us a briefing on how to drive the boat; it was boring. Started boat, and left harbour. Josh crashed.
Camera man (Ian) drove the boat a bit better... he still crashed a bit though.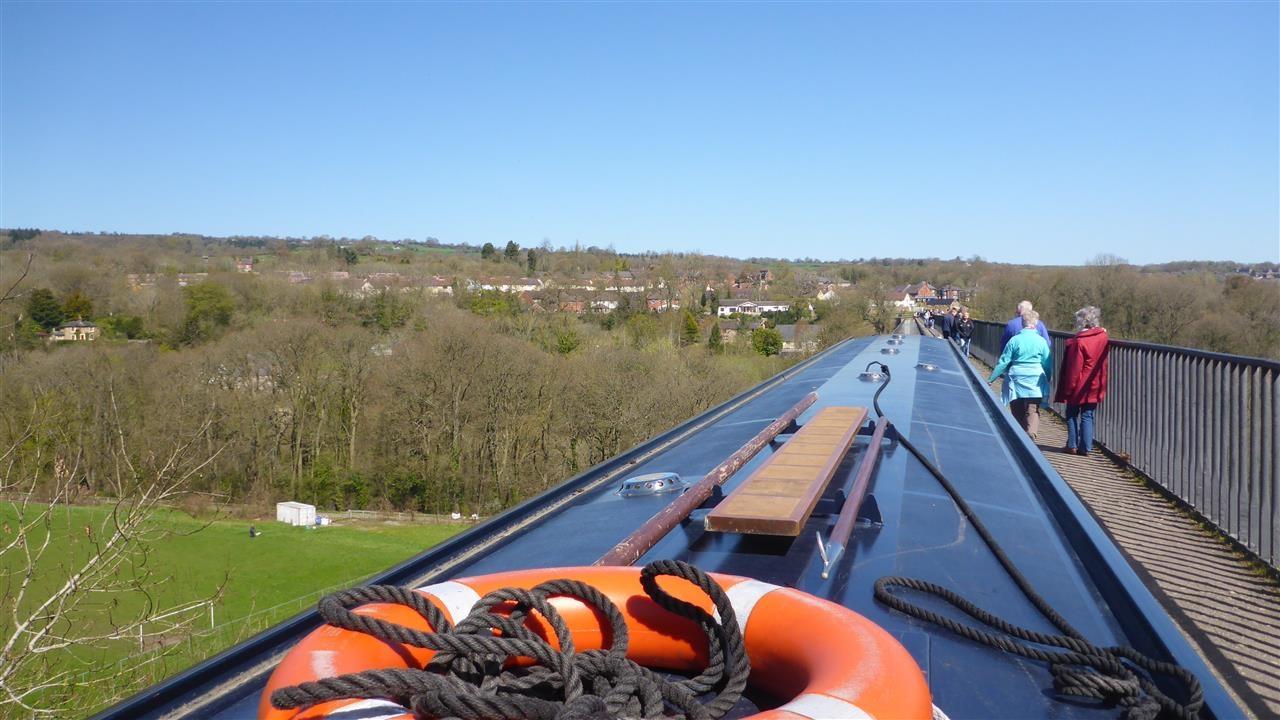 We drove across a big river-crossing-in-the-sky-even-though-we're-on-water-thingy (pontcysyllte aquaduct for those who don't speak josh). It was very high! Marmite told me it bacame a world heritage site in 2005 and is a grade 1 listed building and is 126ft high.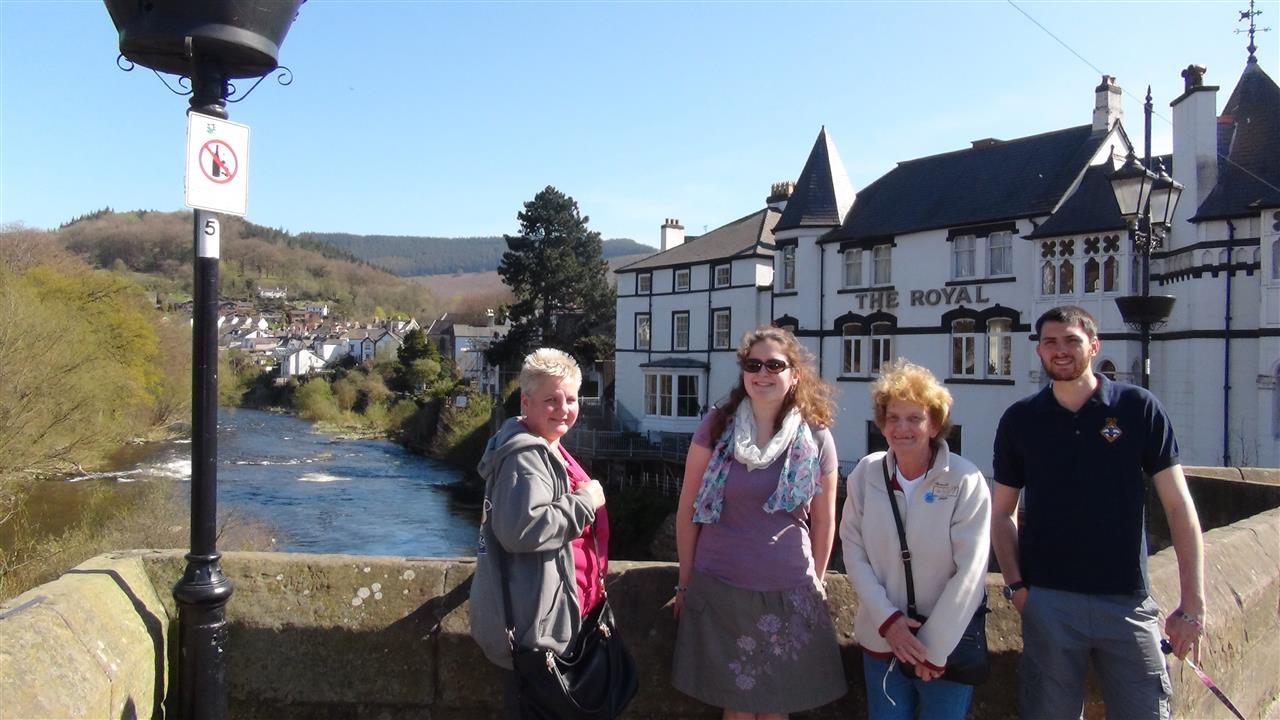 We arrrived at Llangollen after a leisurely 4 hour cruise. The sky was the colour of azure and the water sparkled like diamonds. Marmite was lounging at the front of the long vessel, Basking in the early summer sky. He pondered on life's great mysteries. Meanwhile we all went out for ice cream.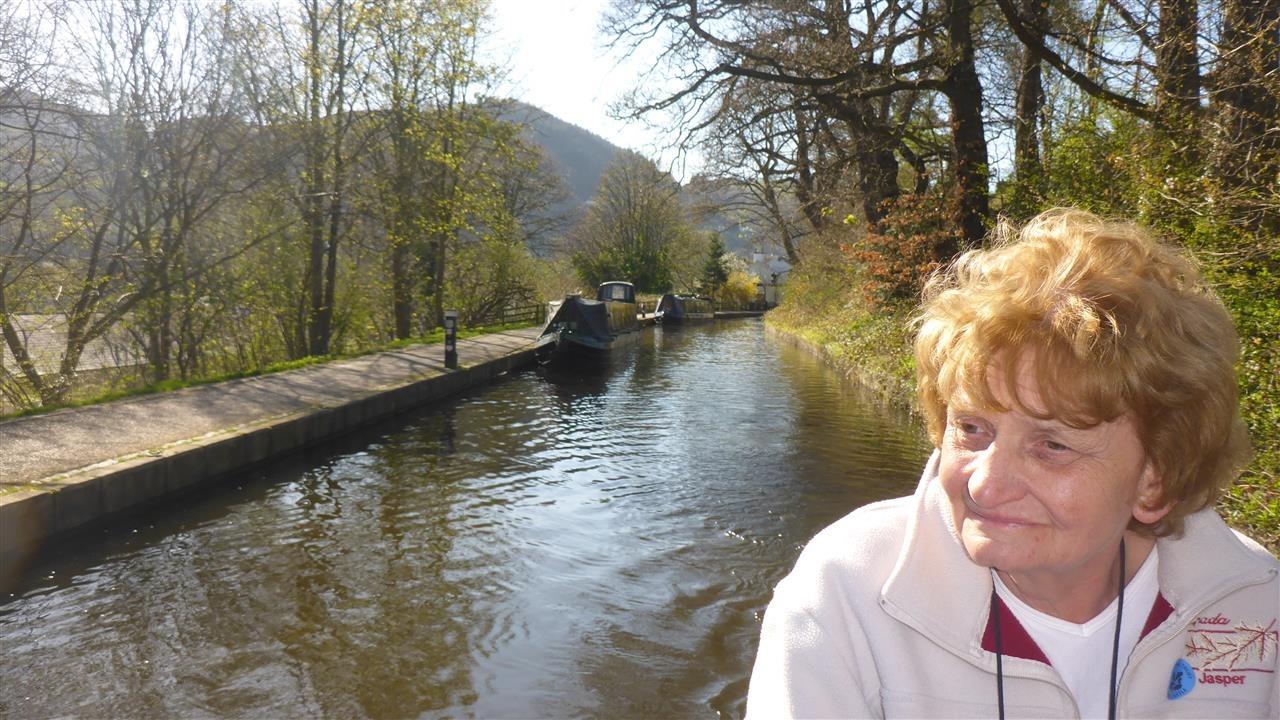 Here we see a rare example of the lesser spotted nanny. Normally this shy mammal will shrink away from photography, unless lured into the sun's blaze by a trough of port and lemonade.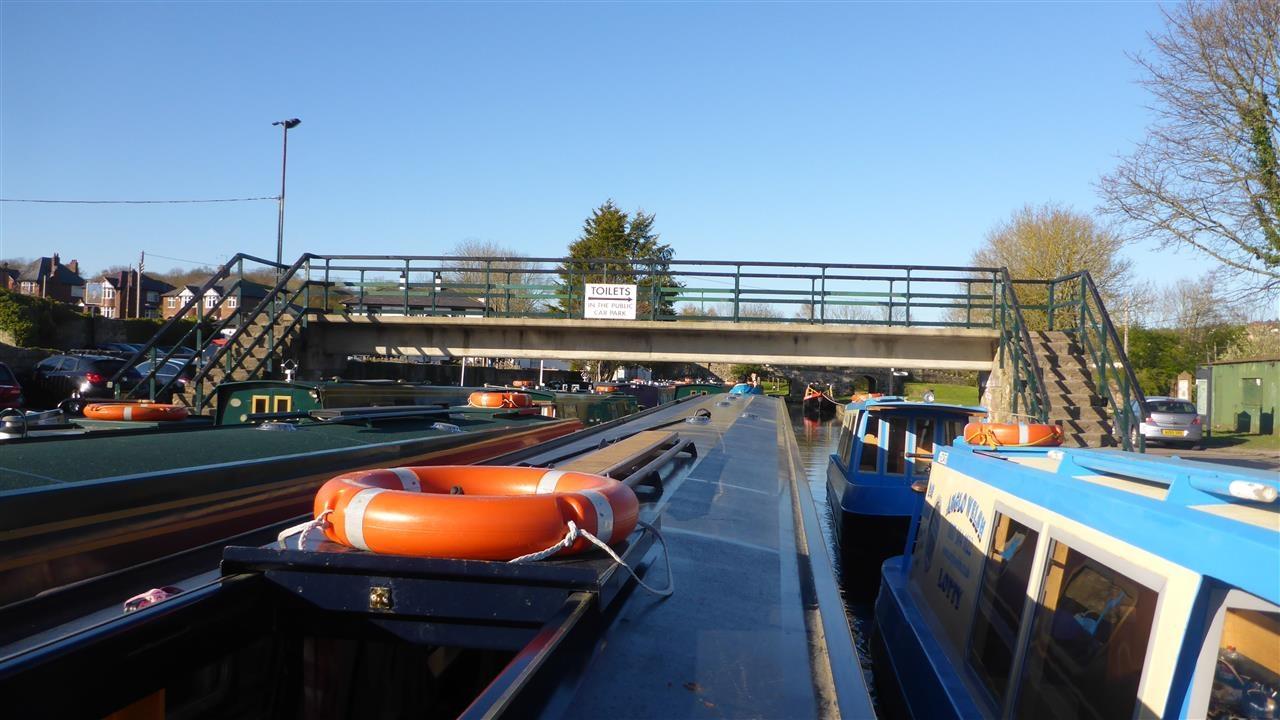 After an arduous phone call where bear expertly found the pub listed in our boat's manual, called the Telford inn did actually exist; we found out it was located near an old nemesis... CAT-WEASEL CORNER! (see narrowboating 2015 for backstory). Food was good but the wine in the boat is cheaper.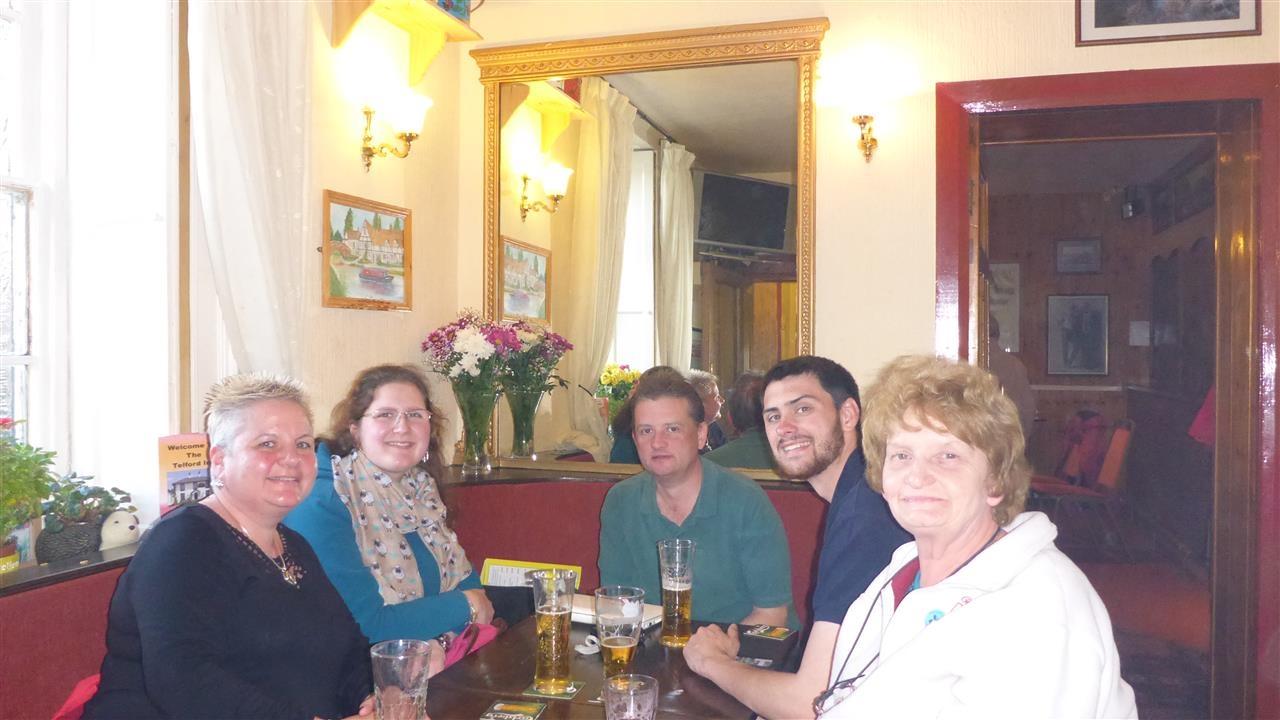 Goodnight fellow river dwellers!
Thursday 21st April 2016
DAY
3

Coming into port
Leaving Cat weasel corner after a lovely peaceful night.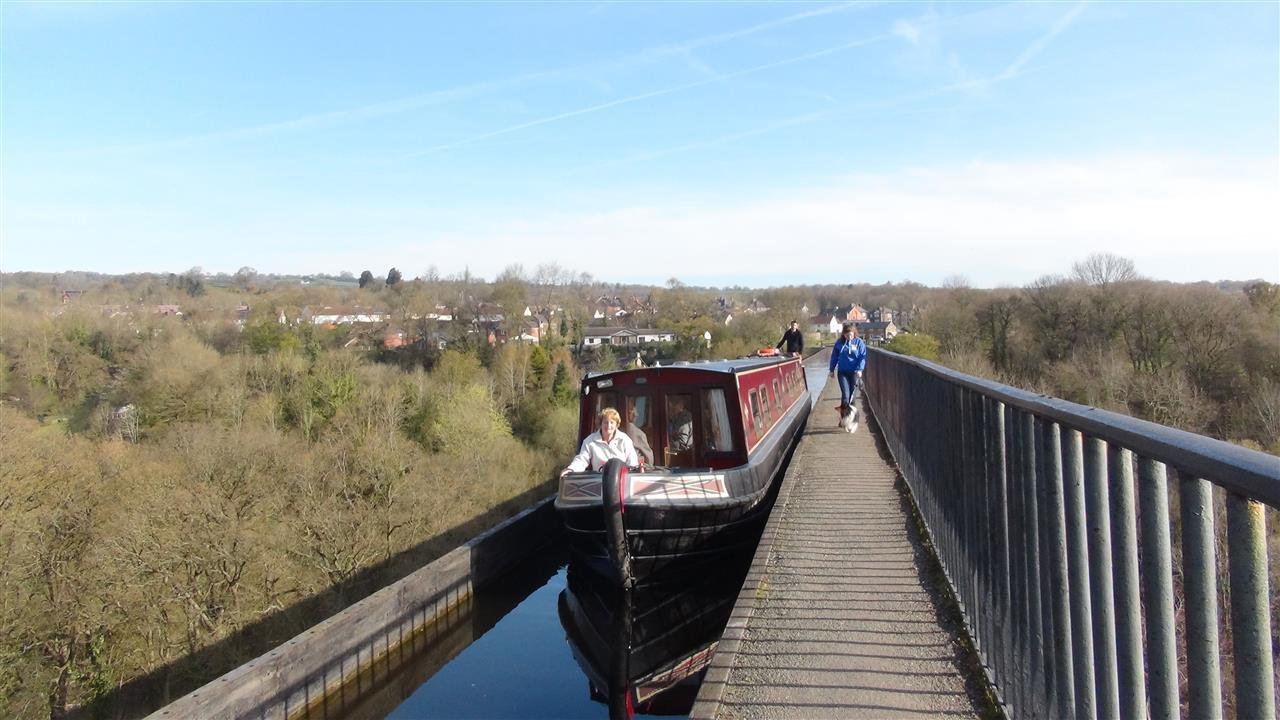 First adventure , a return journey across the aquaduct..With our figurehead at the front.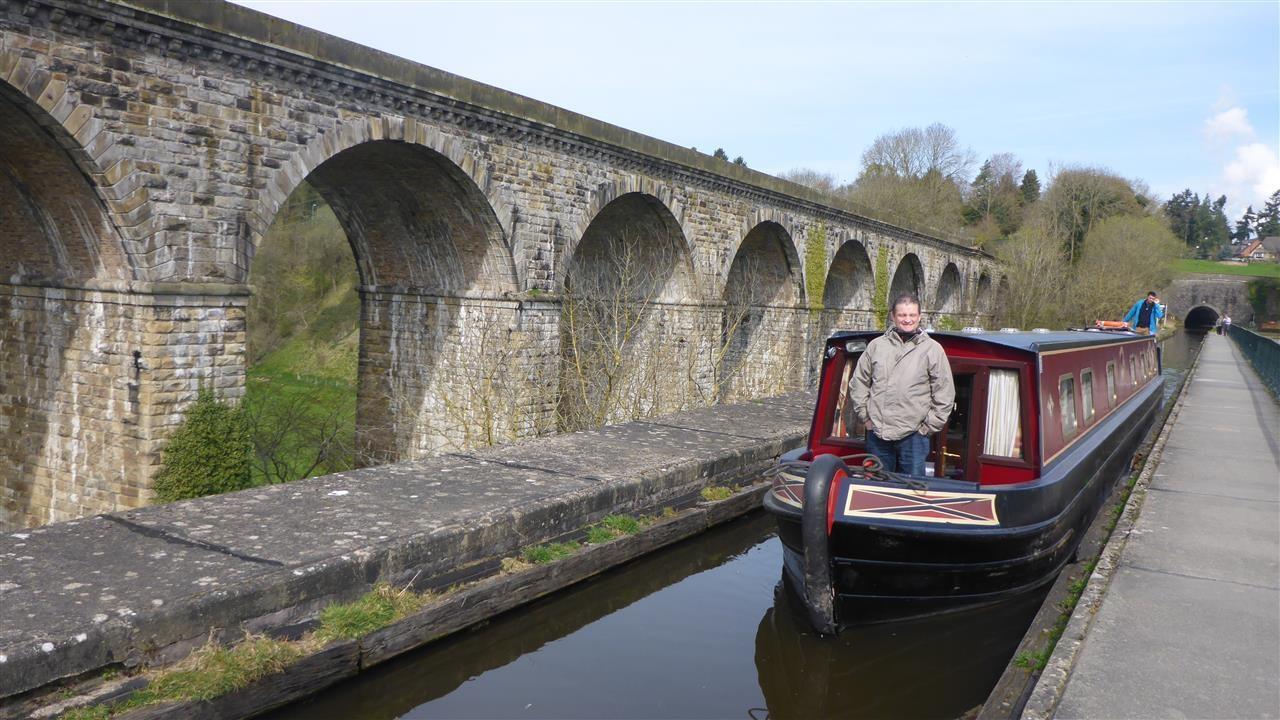 The second aquaduct , marginally less terrifying , with a handrail to prevent disaster !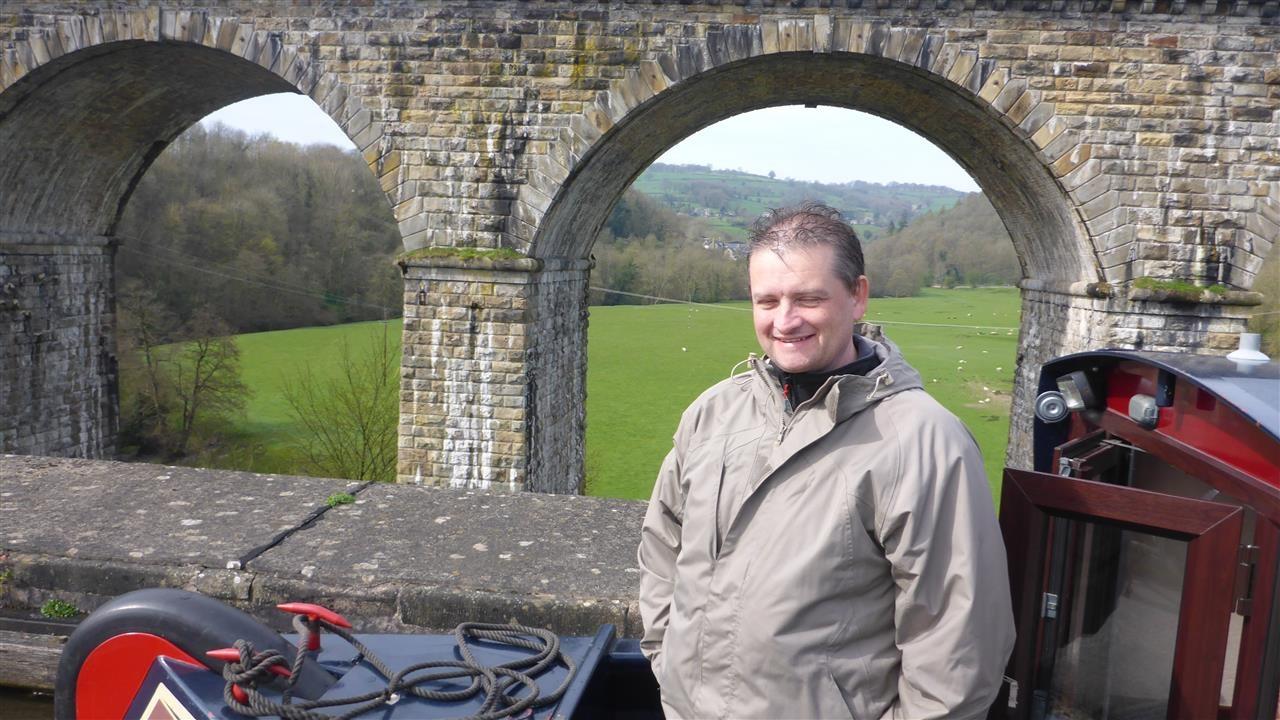 Ian enjoying the morning sunshine.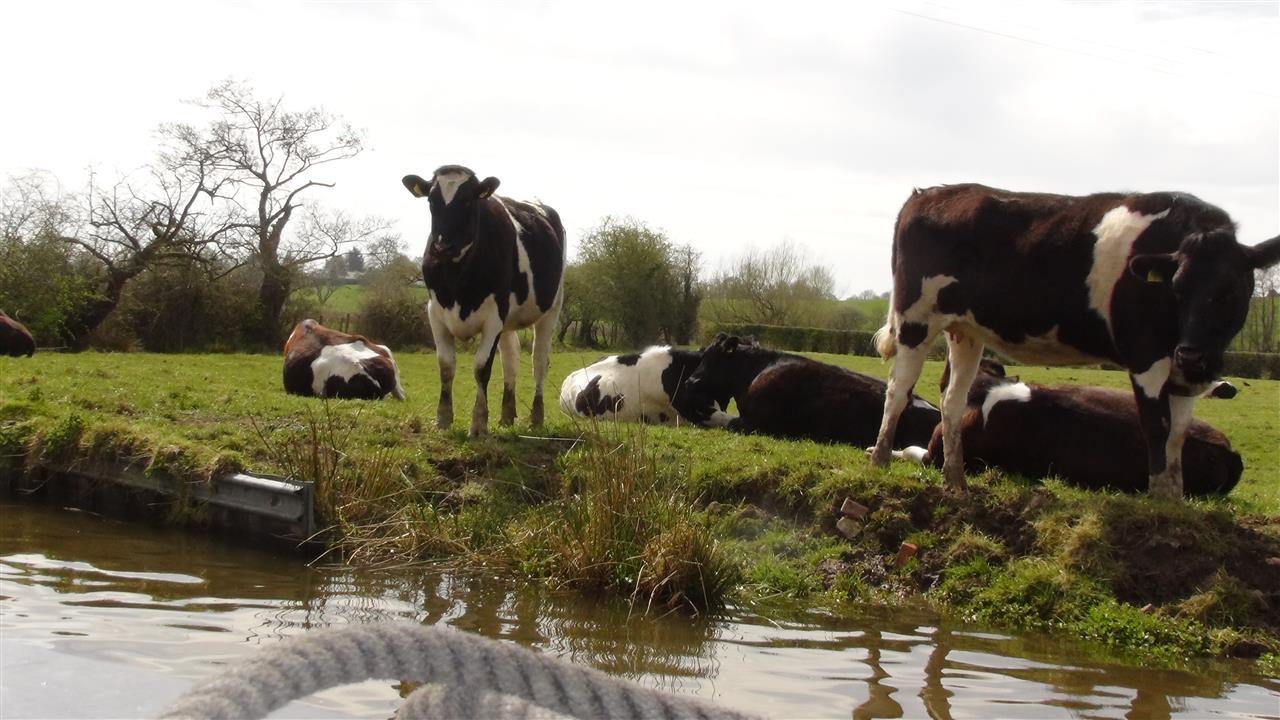 The local air fresheners" were out in force ..Moooooooo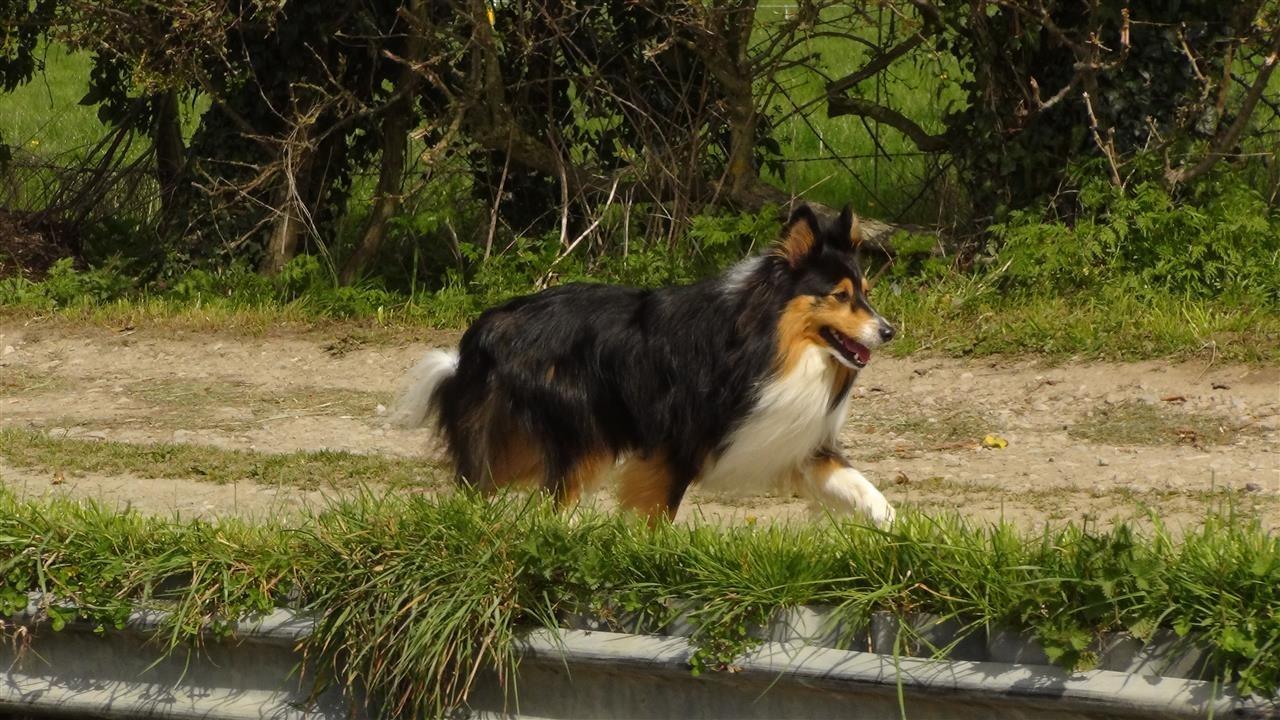 Marmite does a great job of keeping the boat in sight , & not losing his gossiping dog walkers.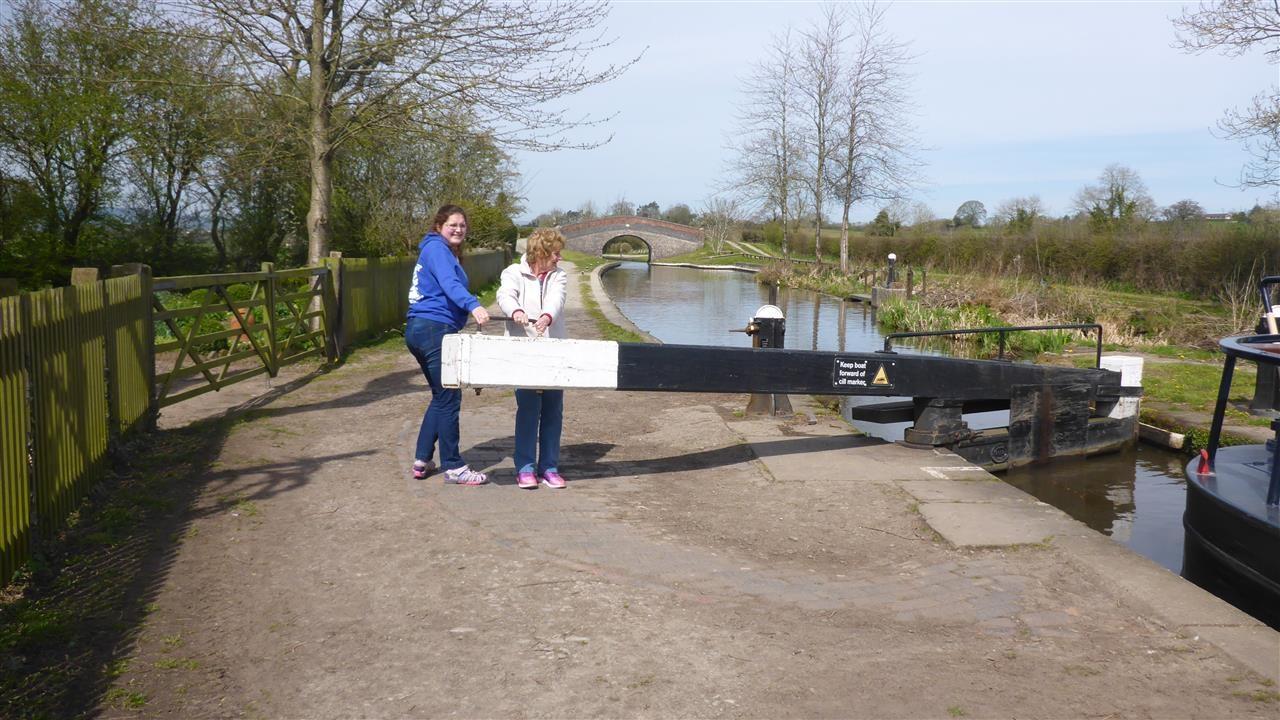 Mum & Joshuas first lock..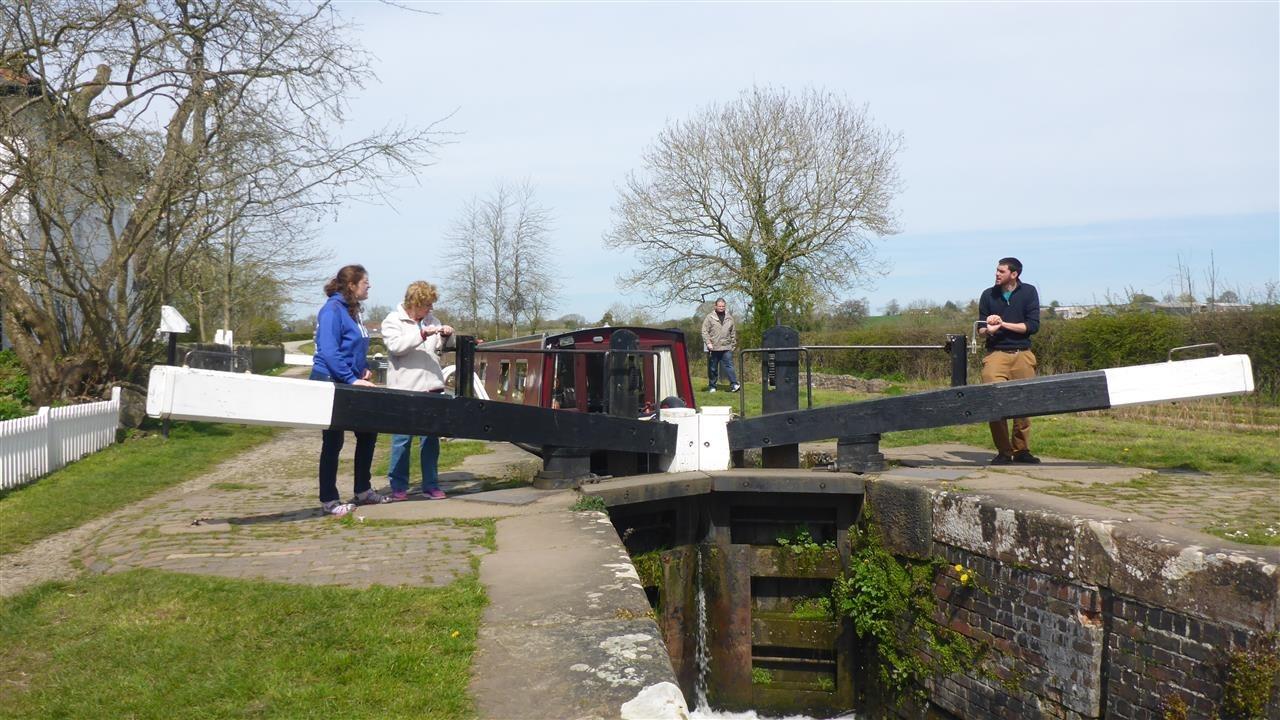 All hands on deck! everyone gets a job , even if it is photographer & doggy guardian.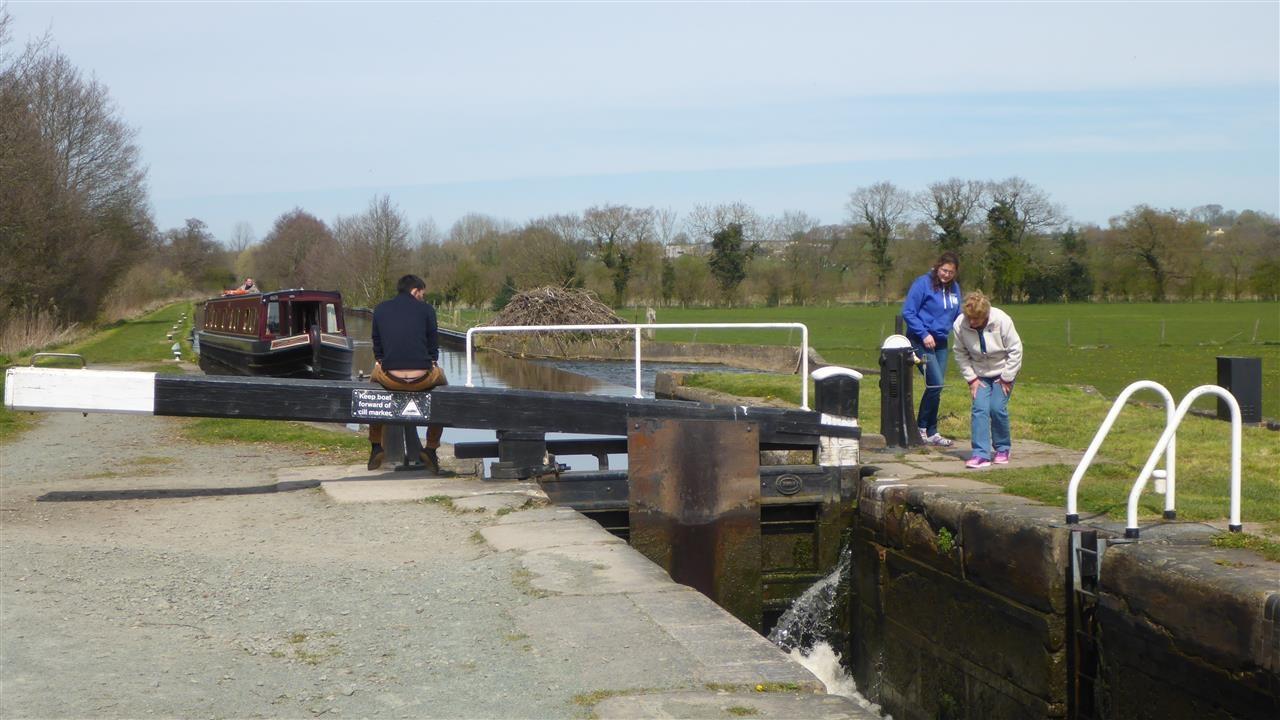 It all seemed to work perfectly , Ian didn't get our massive boat stuck on a sill. Hats off to the deck hands too.
First mate Mum has a go at steering , No we didn't run aground...But she prefered the Port & Lemon to the Port & Starboard.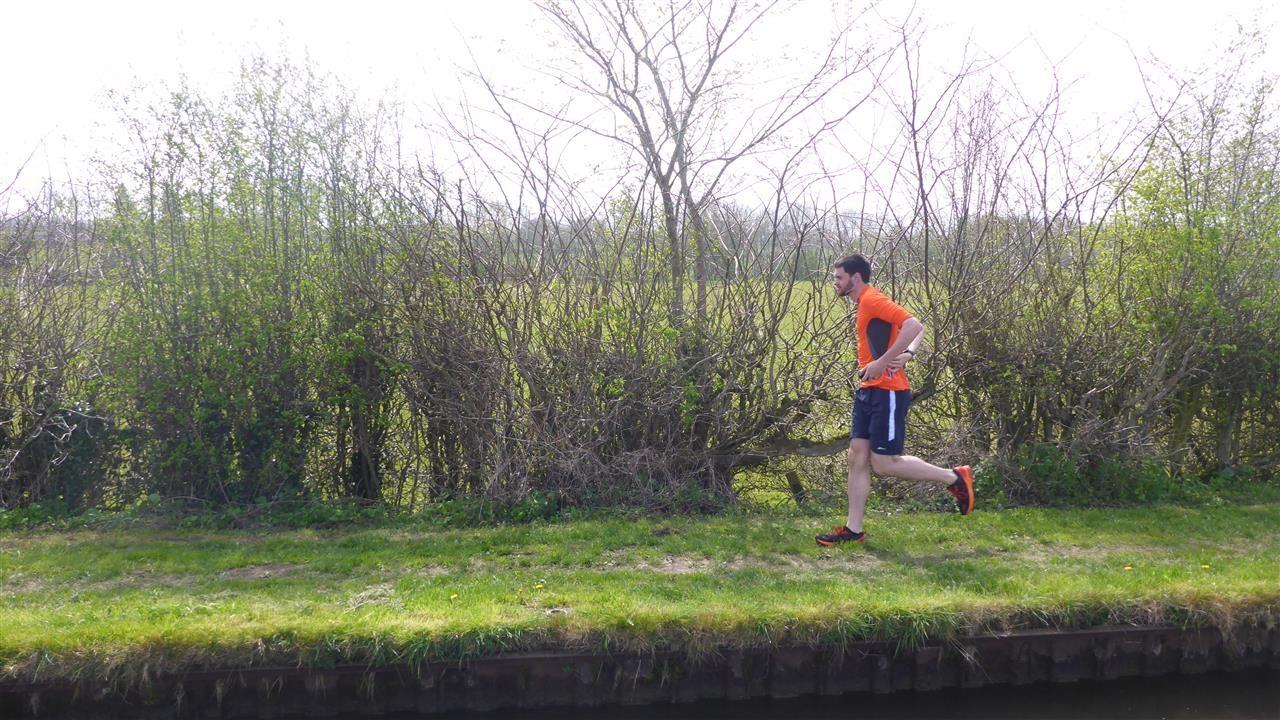 Lynford Christie passed us on his training..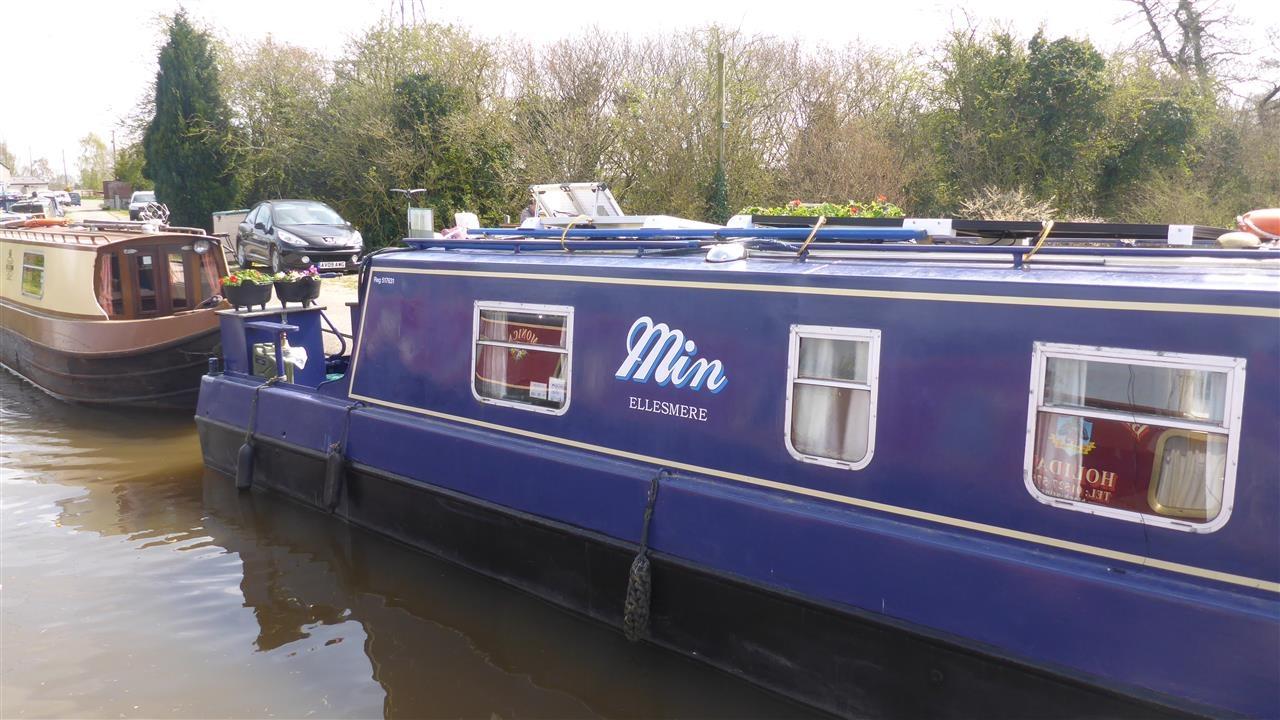 Min has had a narrow boat named after her !
A lovely New Zealand couple took our picture in Ellesmere Port, we moored near the town & took a leasurely stroll in.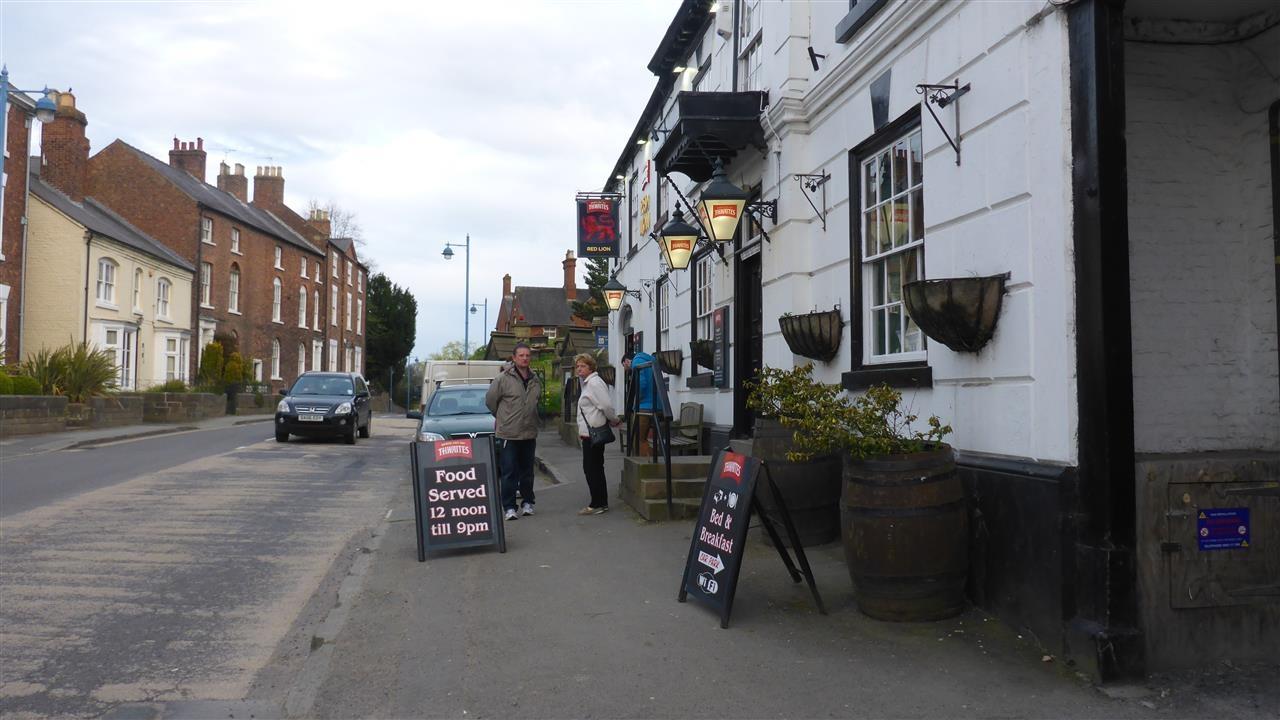 Our final destination , The Red Lion came highly recommended , Ians dubious directions round the back of peoples house turned out to be ok.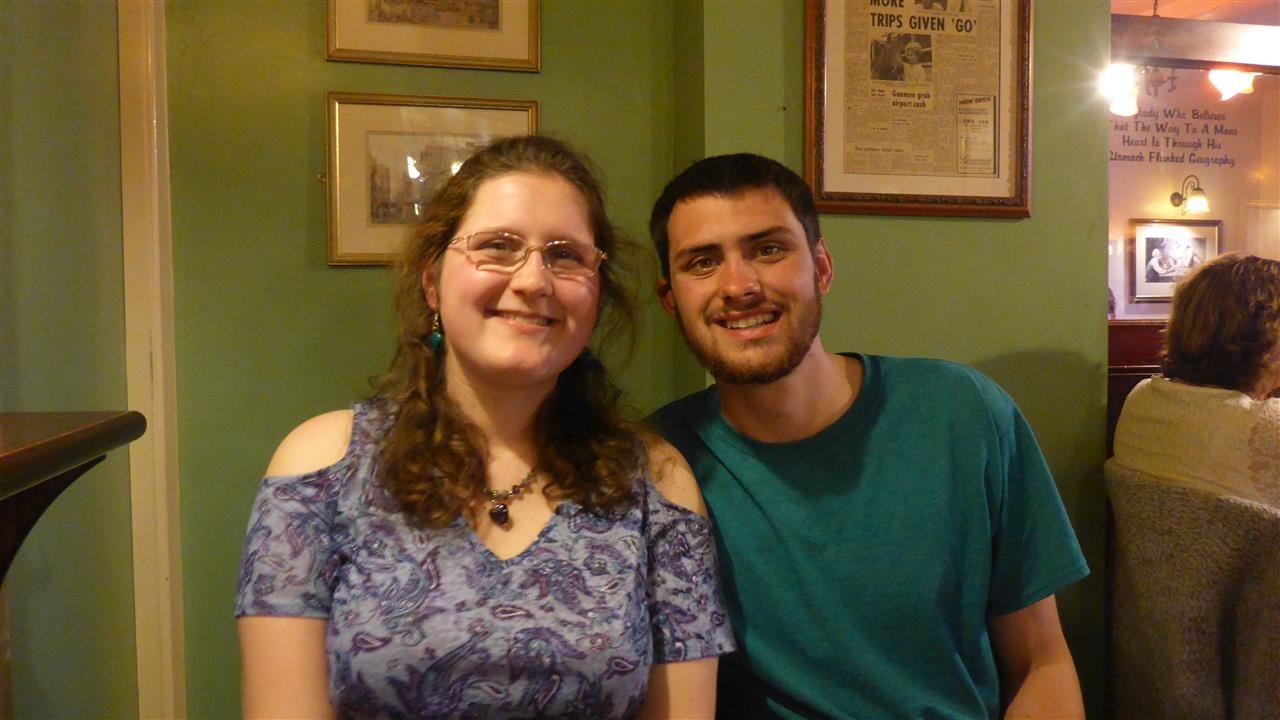 A nice picture of Min & Joshuarse.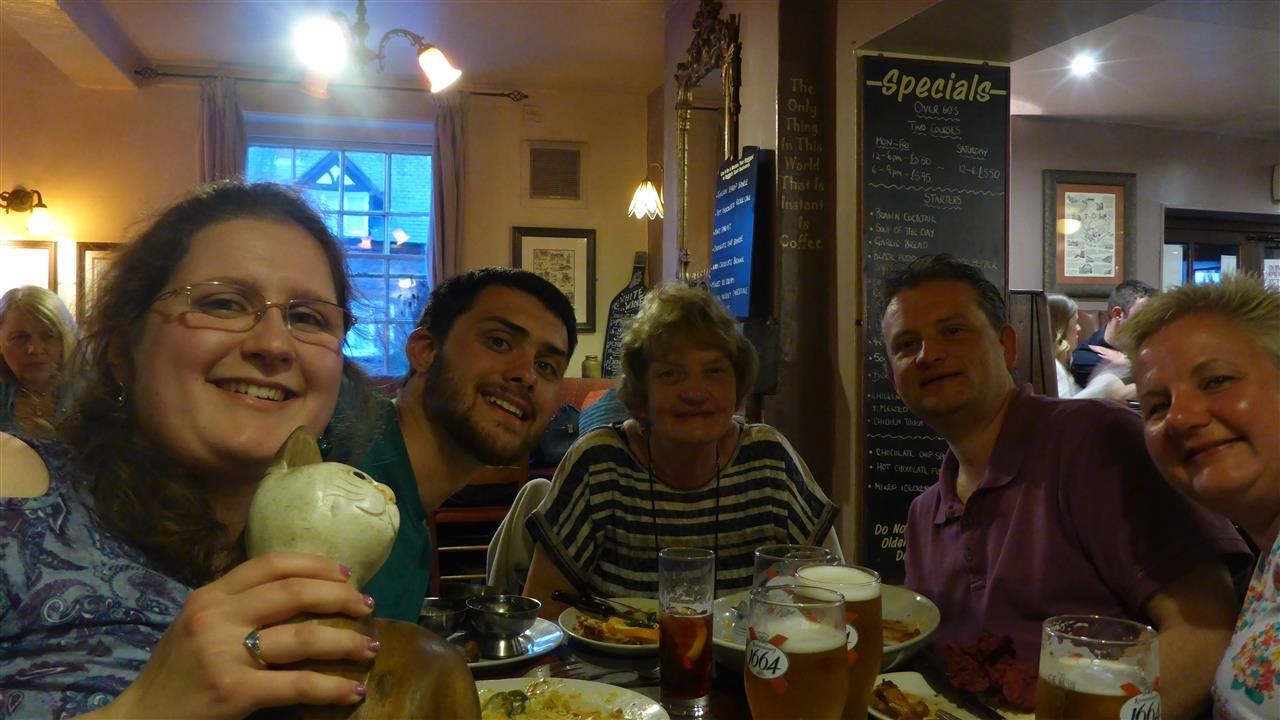 Cheers everyone, Our meal was ENORMOUS & the beer was great...
Back to our barge for another night on the water .

Goodnight dear reader ( anybody out there ??? )

xxx
Friday 22nd April 2016
DAY
4

Return to Chirk.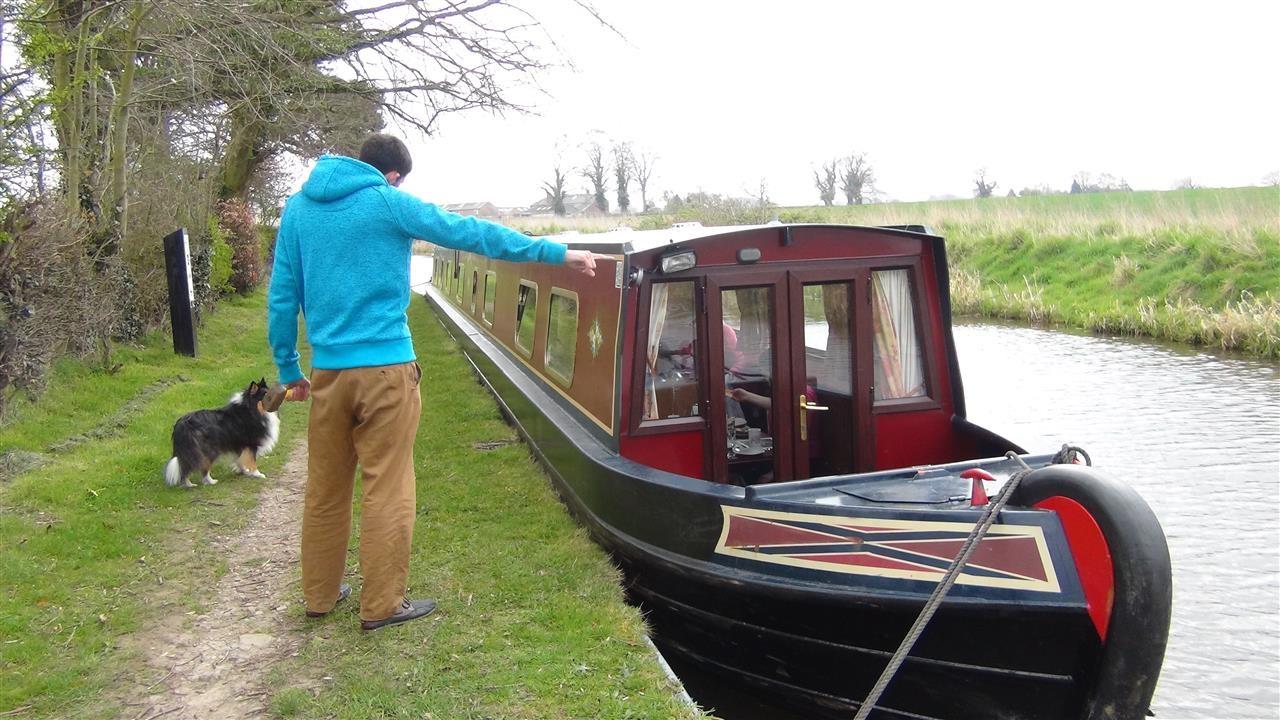 The weather seemed duller, cooler & less cheery .
After our BIG breakfast we motored from Ellesmere & said goodbye to our quiet mooring.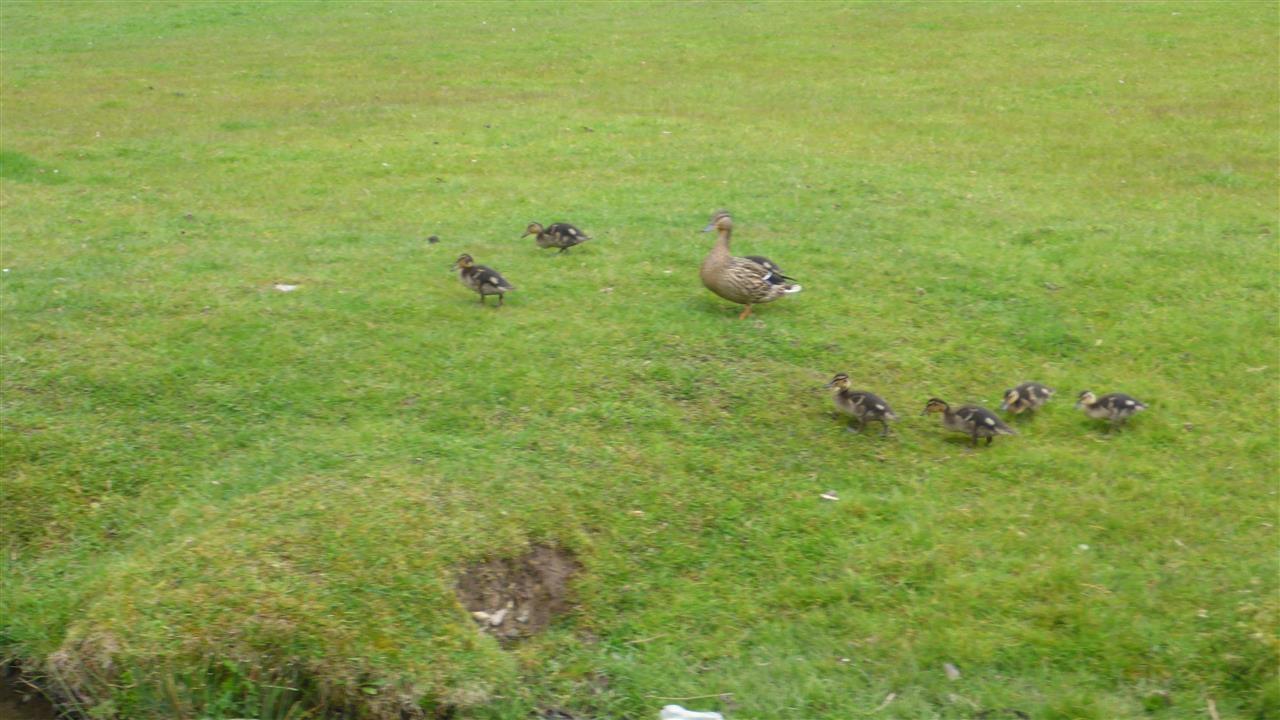 The Ducks & Sheep were out if force on this spring morning .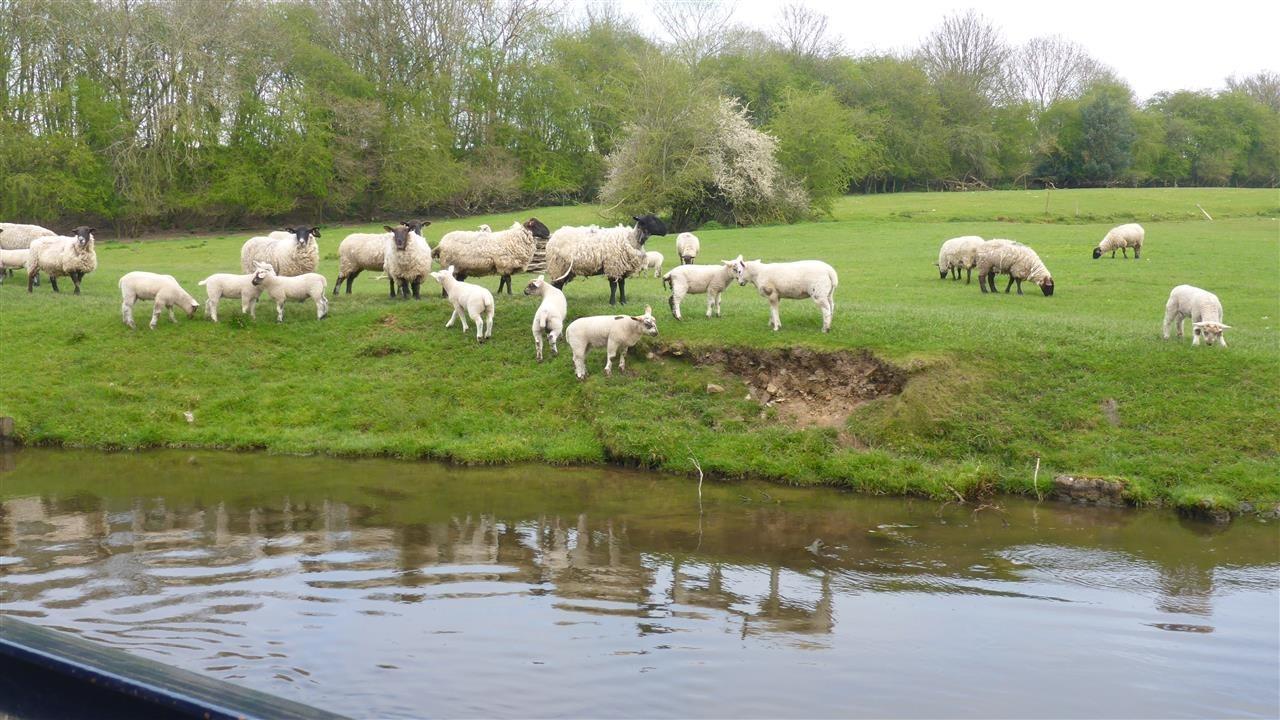 The further we travelled the better the weather became.
Sun lotion came out,as we pulled over to enjoy a sunbathe on the bank in our comfy chairs, followed by a late lunch sandwich..Marmite helped himself to the last quarter of Nanny's sandwich , when it was abandoned on the floor when she feared the boat was drifting away!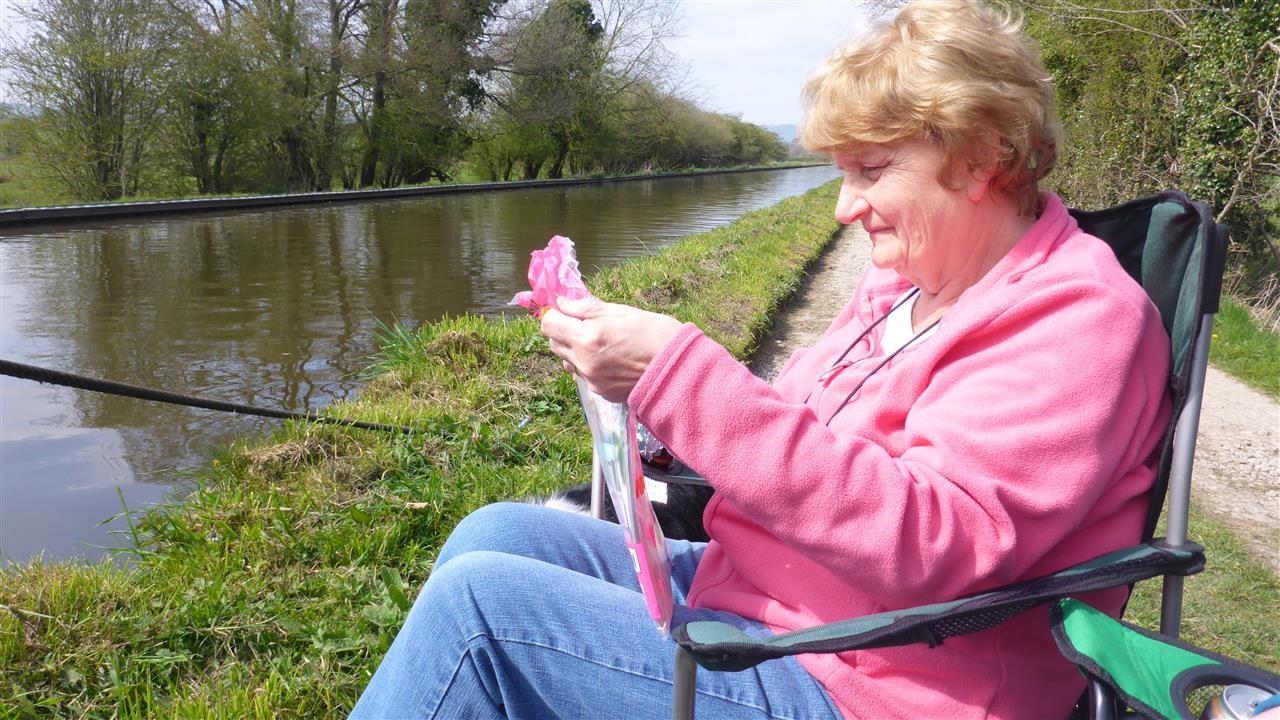 Mum catches up on her reading..
Another trip across the Aquaduct.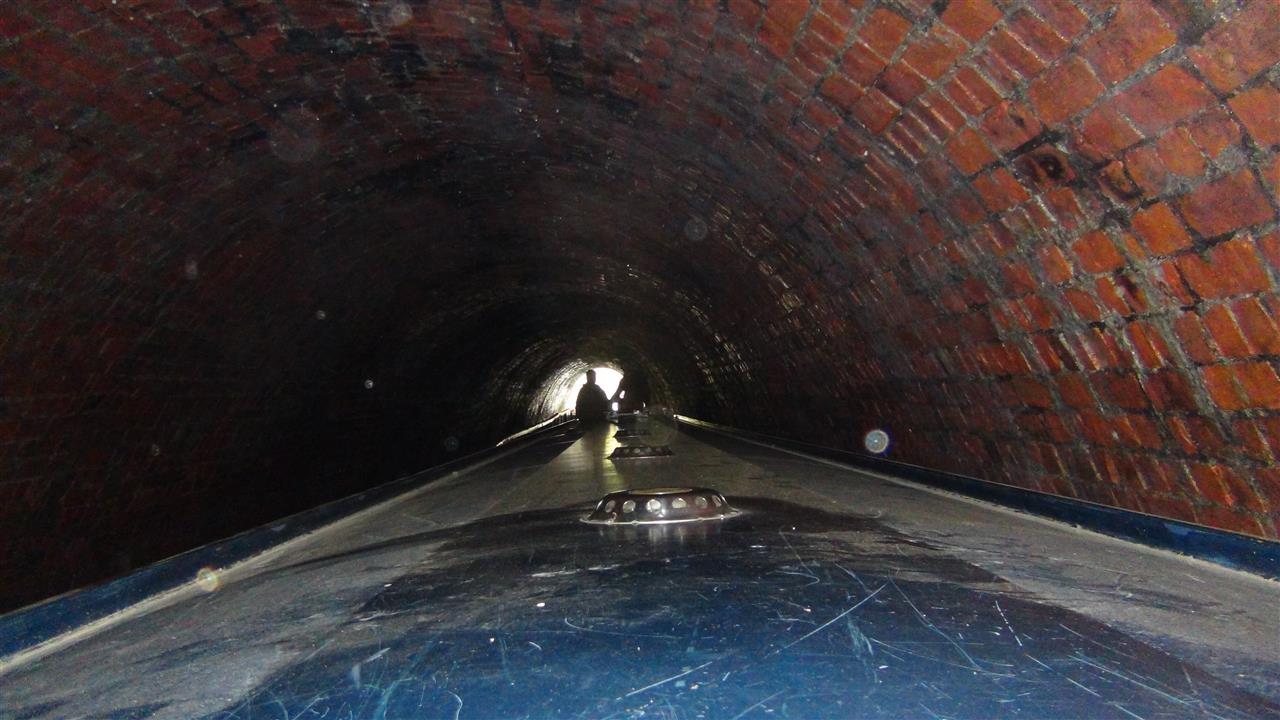 Another trip through the long tunnel . expertly steered by Joshua.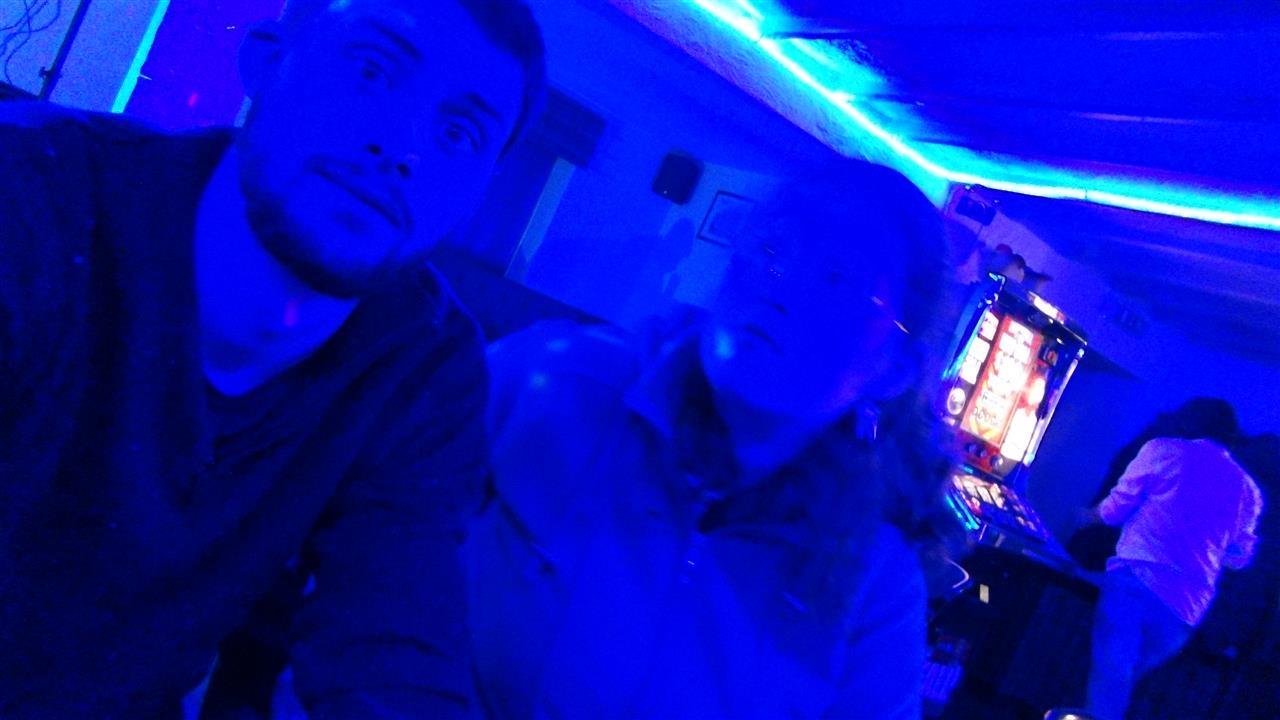 After mooring at a bridge just before Chirk marina we took a stroll into town, We had a pint or 2 in the Stanton Arms, Alarmingly Elvis Lives & runs a mobile disco in Chirk.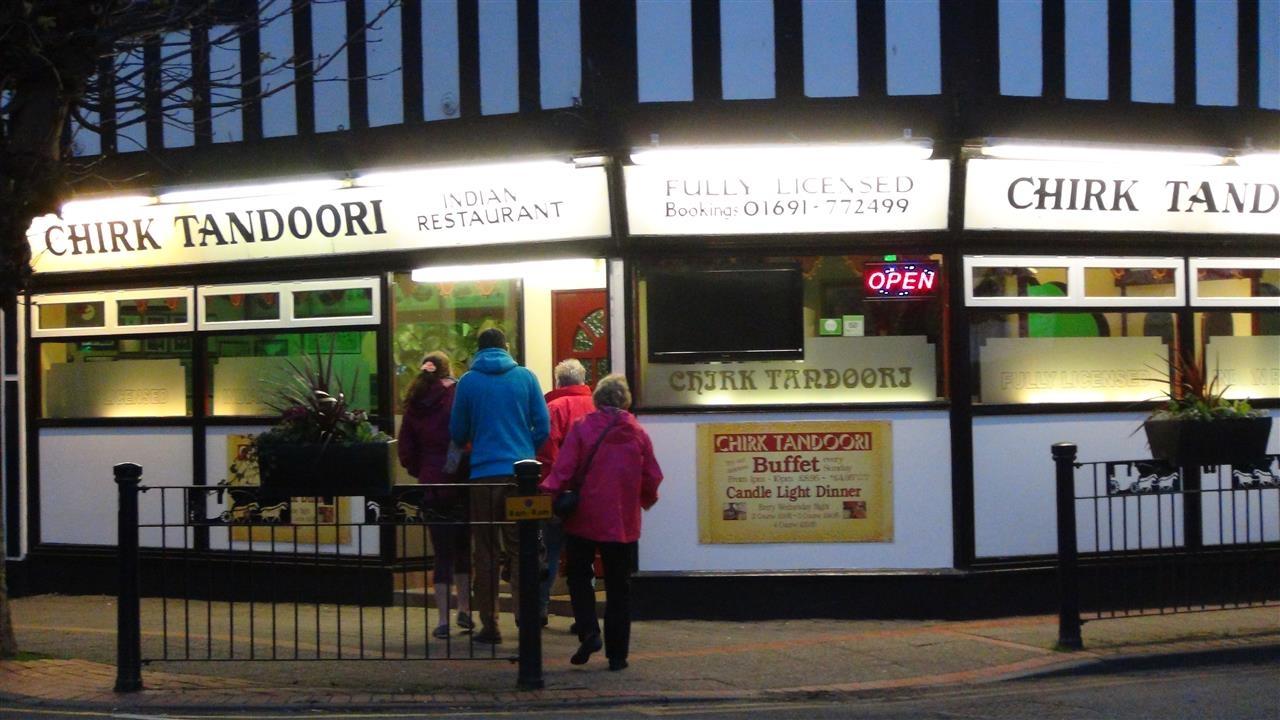 We left the pub in ones & two's so as not to alarm Elvis.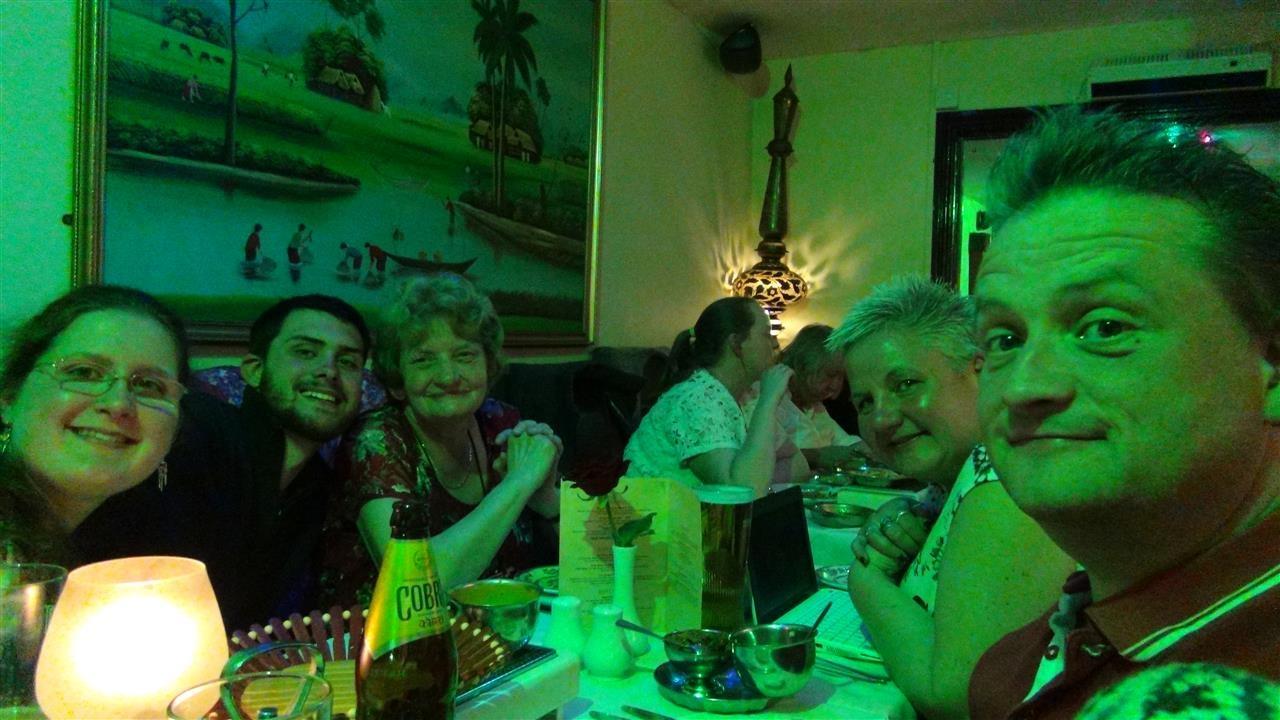 And finally The Chirk Tandoori. Its no better for special orders or correct drinks measures, but who knows the food may be nice !

Goodnight all, we return to familiar pastures tomorrow xx
Saturday 23rd April 2016
DAY
5

The long ride home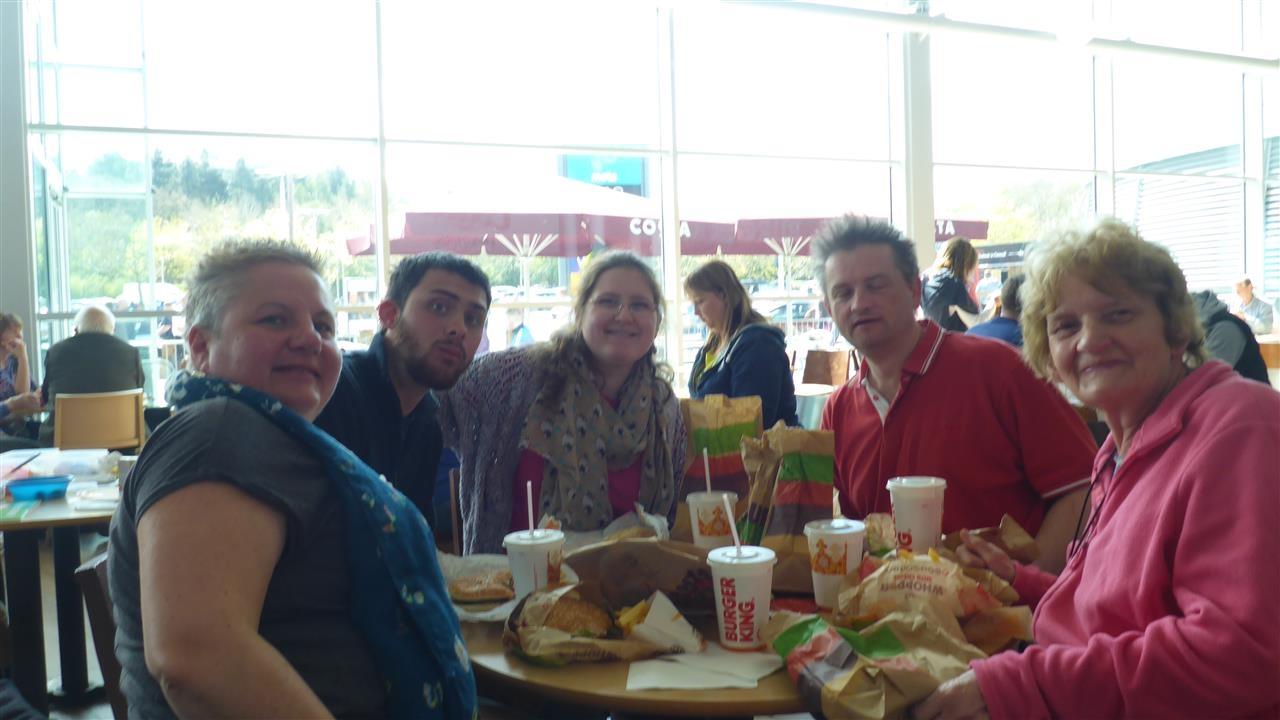 A final Burger king at the services then off to collect a certain little orange dog from Auntie Sharrons hotel for doggies.

With many thanks to all of our sponsors & contributors..Til next time x