Narrow boating in North Wales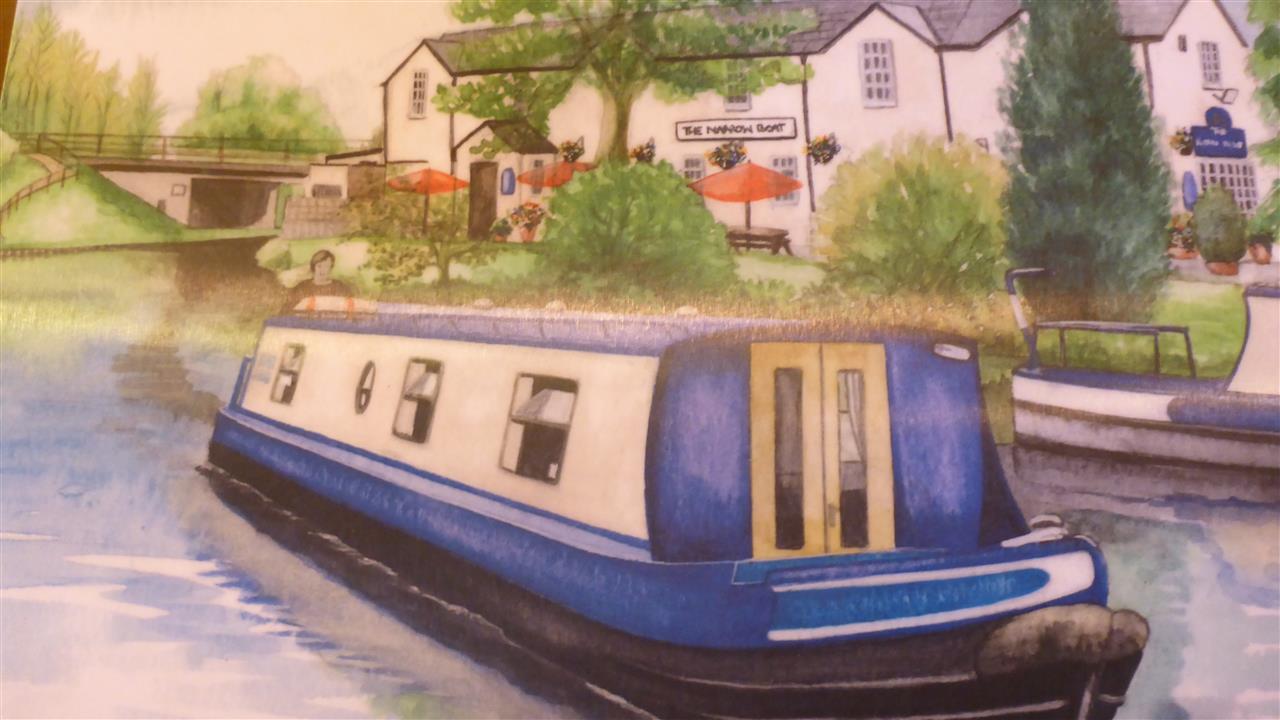 Show all days on one page (a long download!)
Day 1 :The Journey & Chirk Castle (Tuesday 4th August 2015 )
Day 2 :West to Llangollen (Wednesday 5th August 2015 )

Day 3 : Our first lock!
We left Llangollen at a leasurely pace & enjoyed a ships breakfast.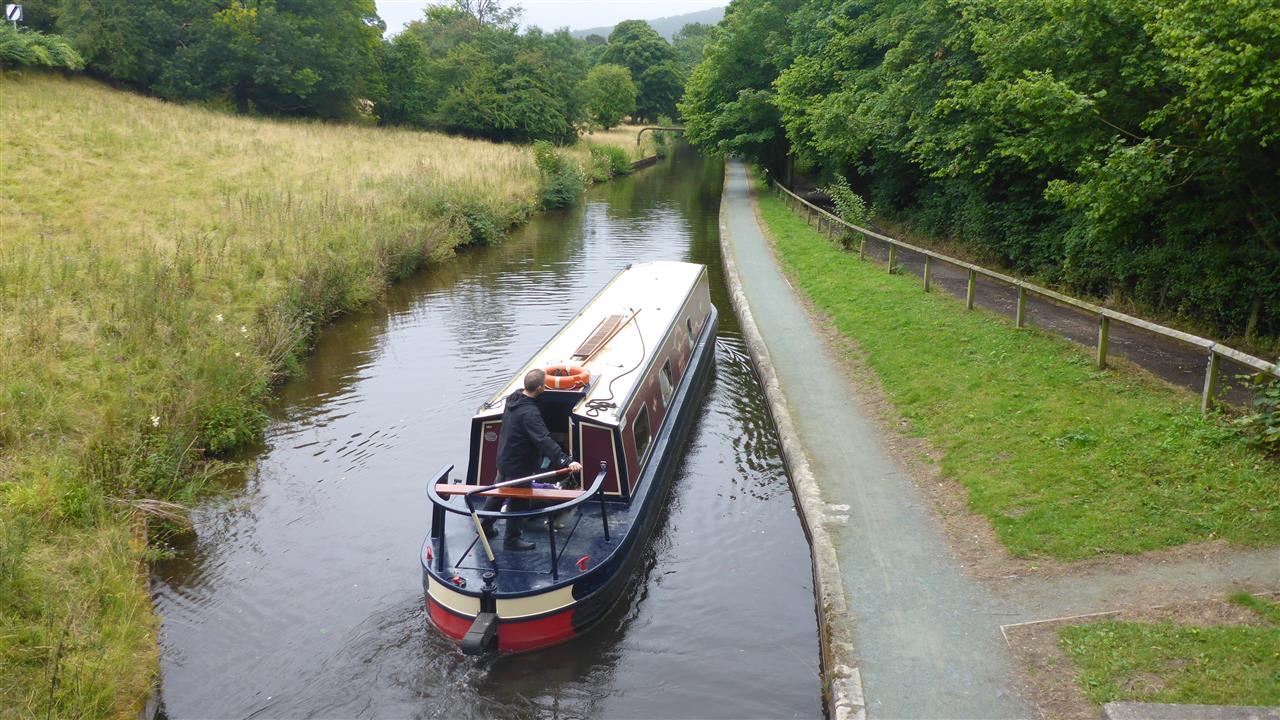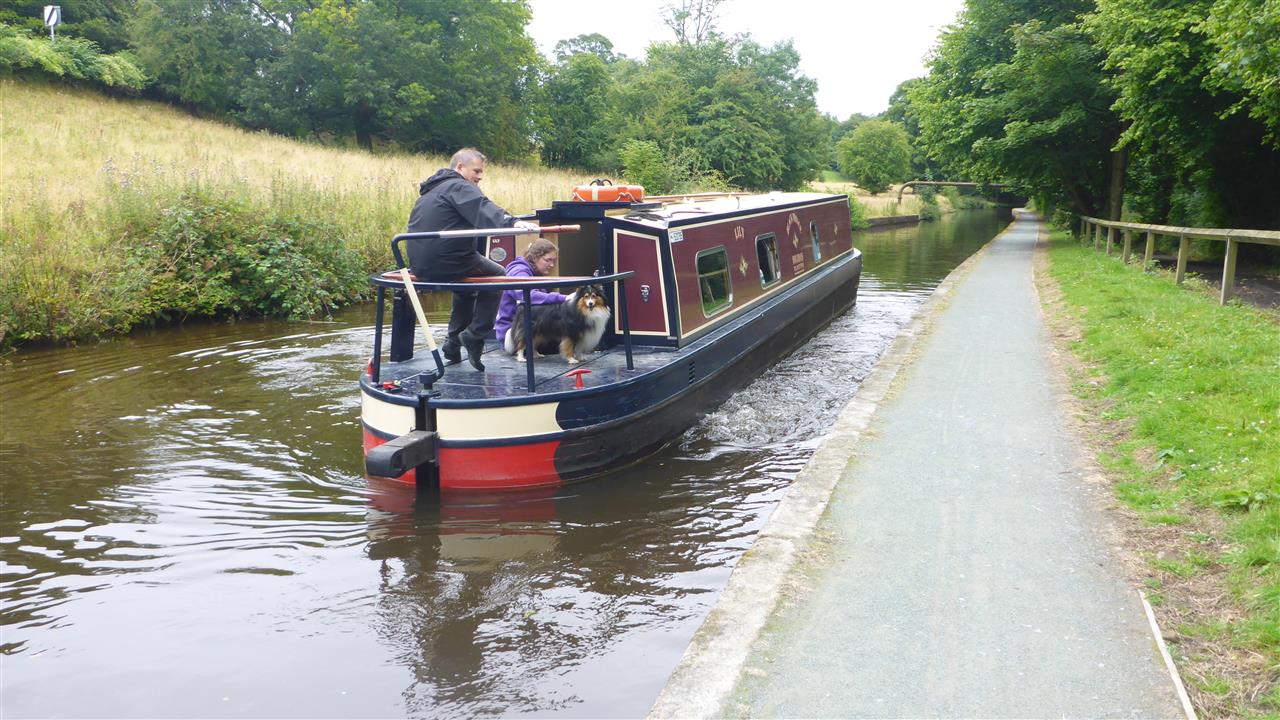 Marmite had a nice walk & a nice lady to transport him safely to the boat.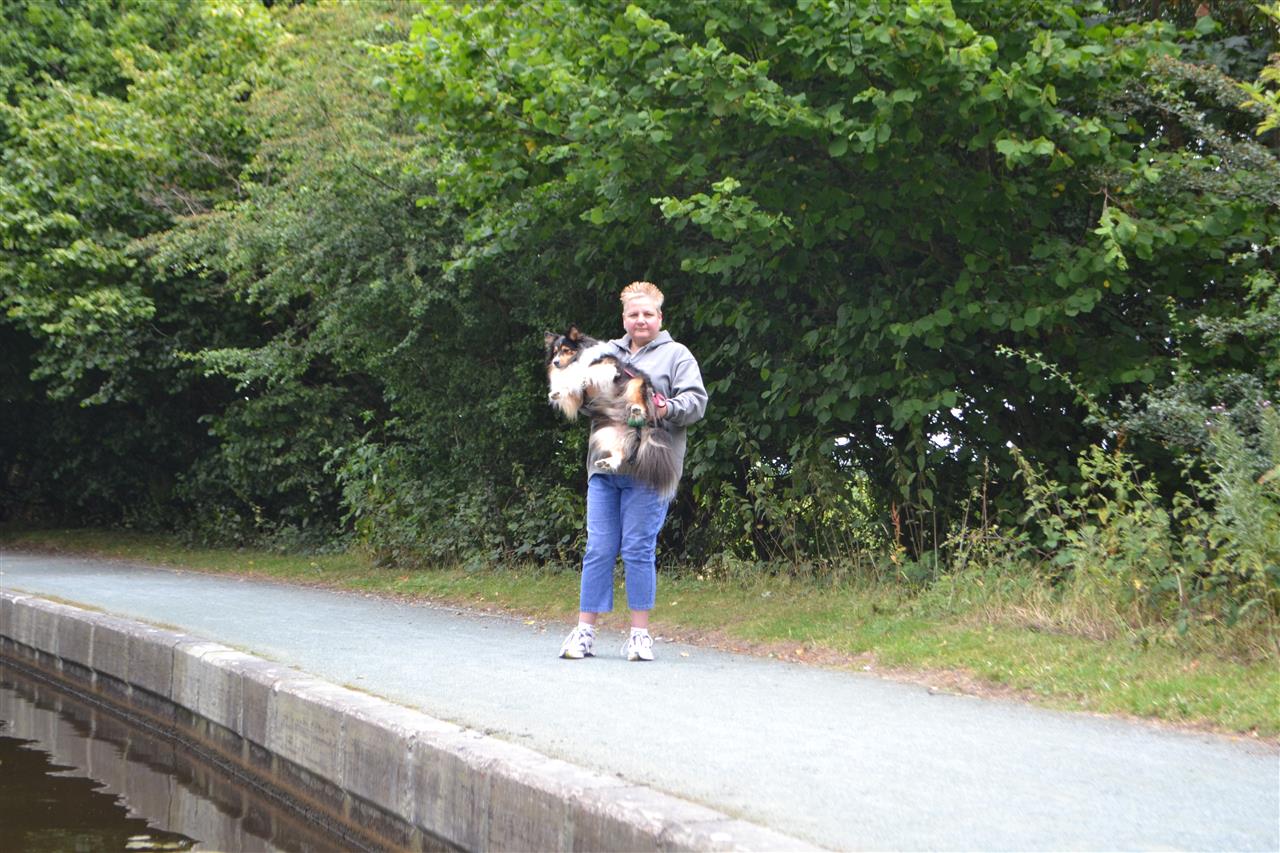 We travelled back accross the aquaduct, helped by a couple with a friend with a walkie talkie who was the othere side of the bridge . The bridge is strictly one boat wide.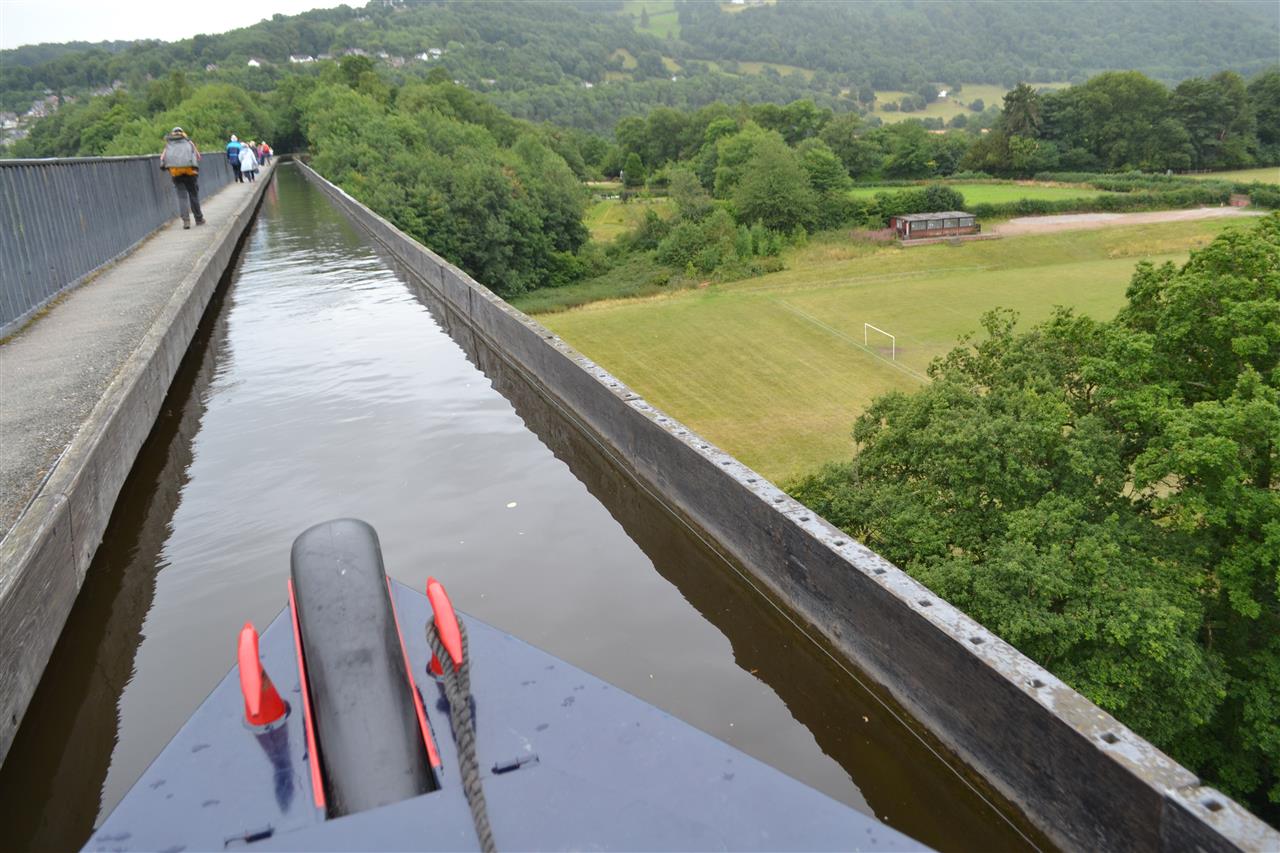 From the top we could see another structure we took to be a viaduct,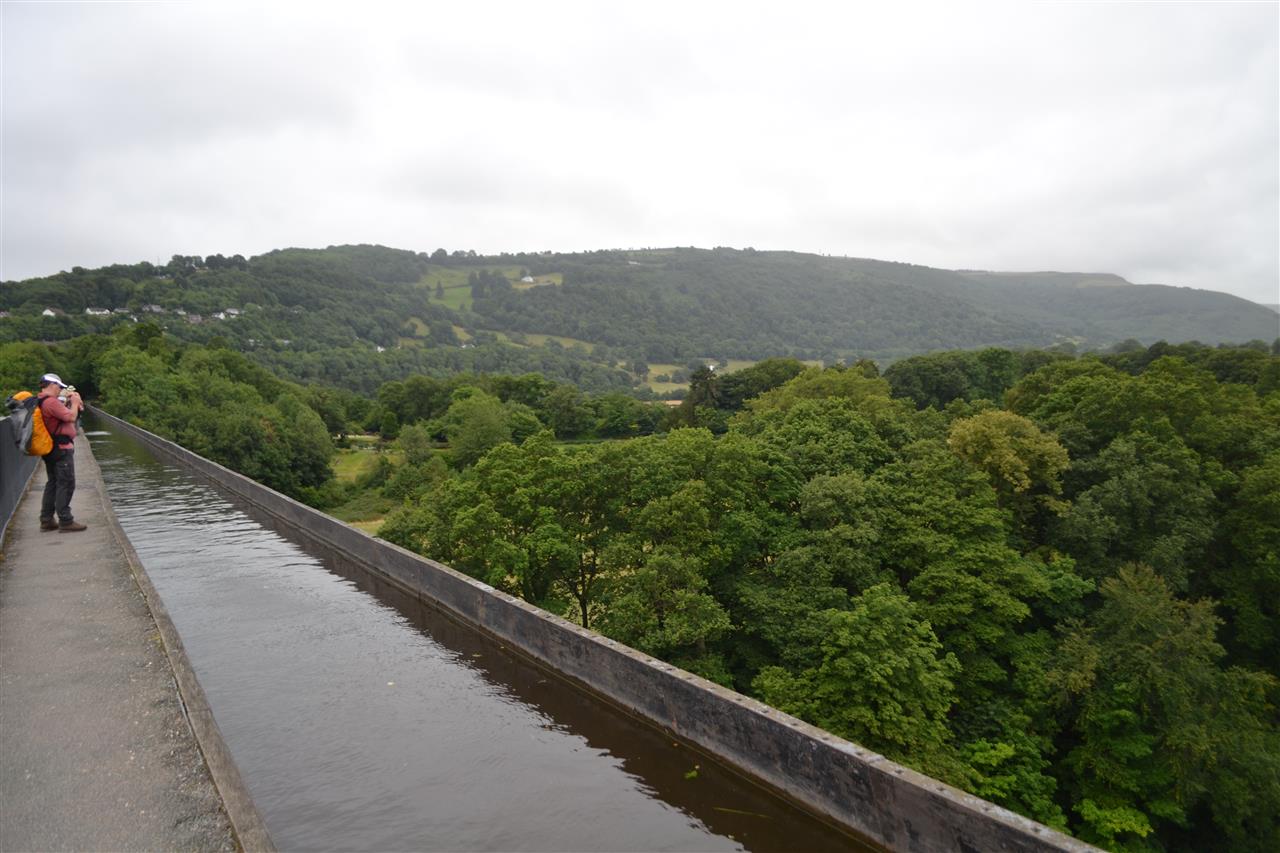 We later found it to be another aquaduct.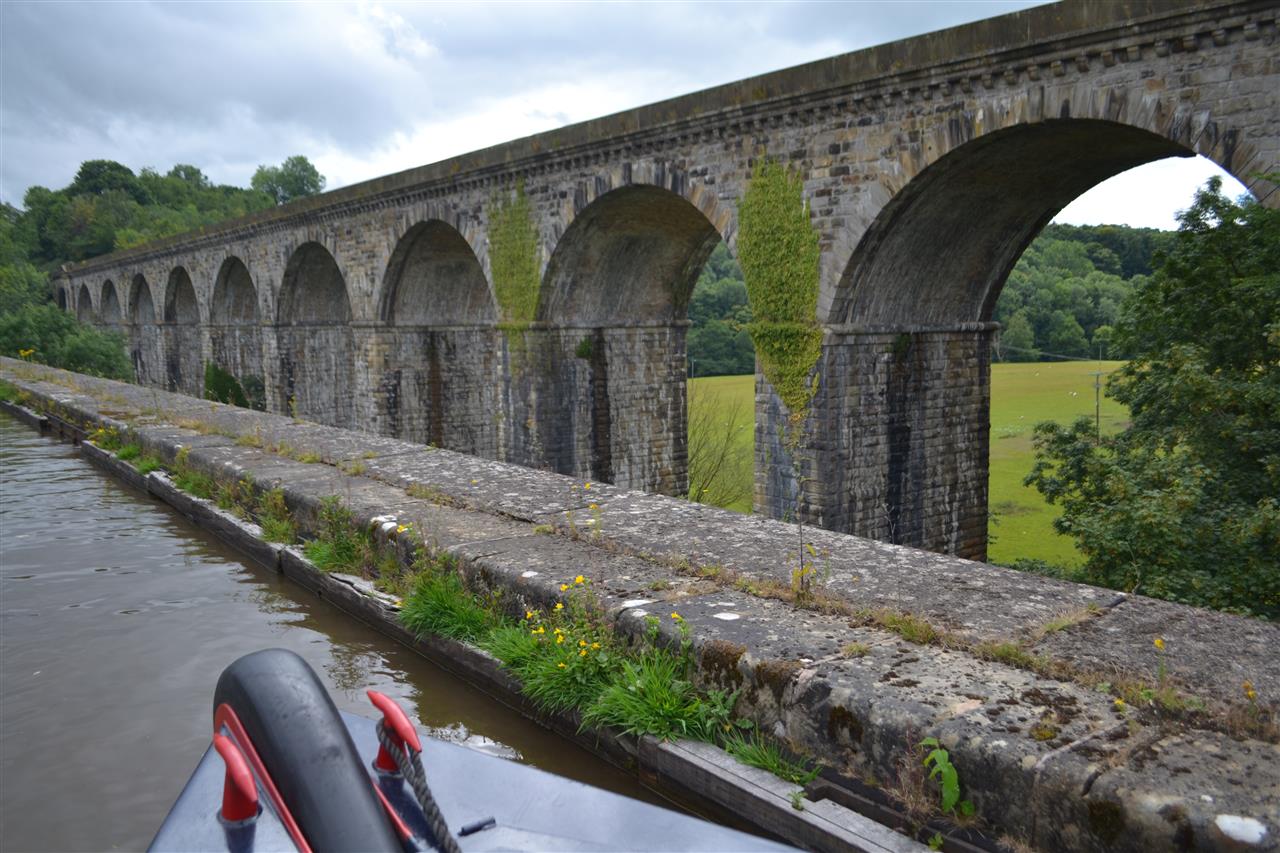 We stopped for lunch & a look around the bustling local shopping mall.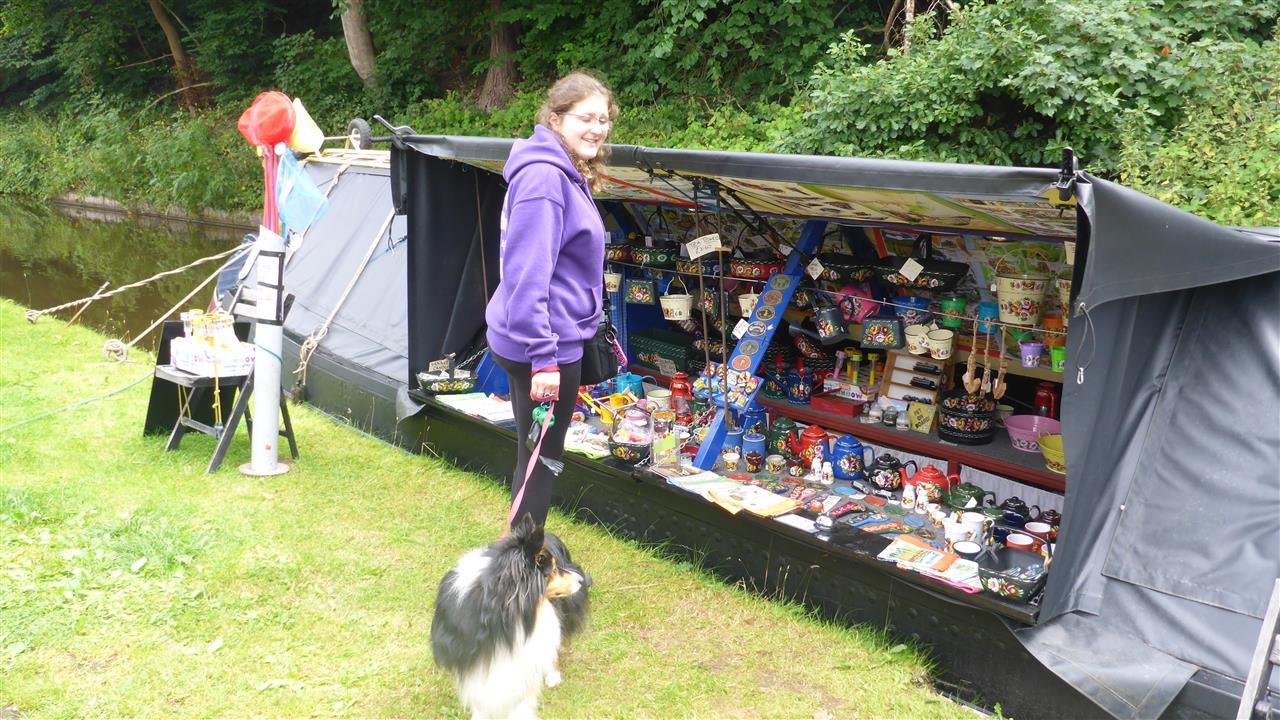 We passed Chirk Marina , waving to our pal Andy who was so busy he had time to strim his weeds !
A few miles on we encountered our first lock, a nearby cottage resident called Paul , came out, to help the bunch of rank amateurs assembled to accurately operate the lock without breaking it!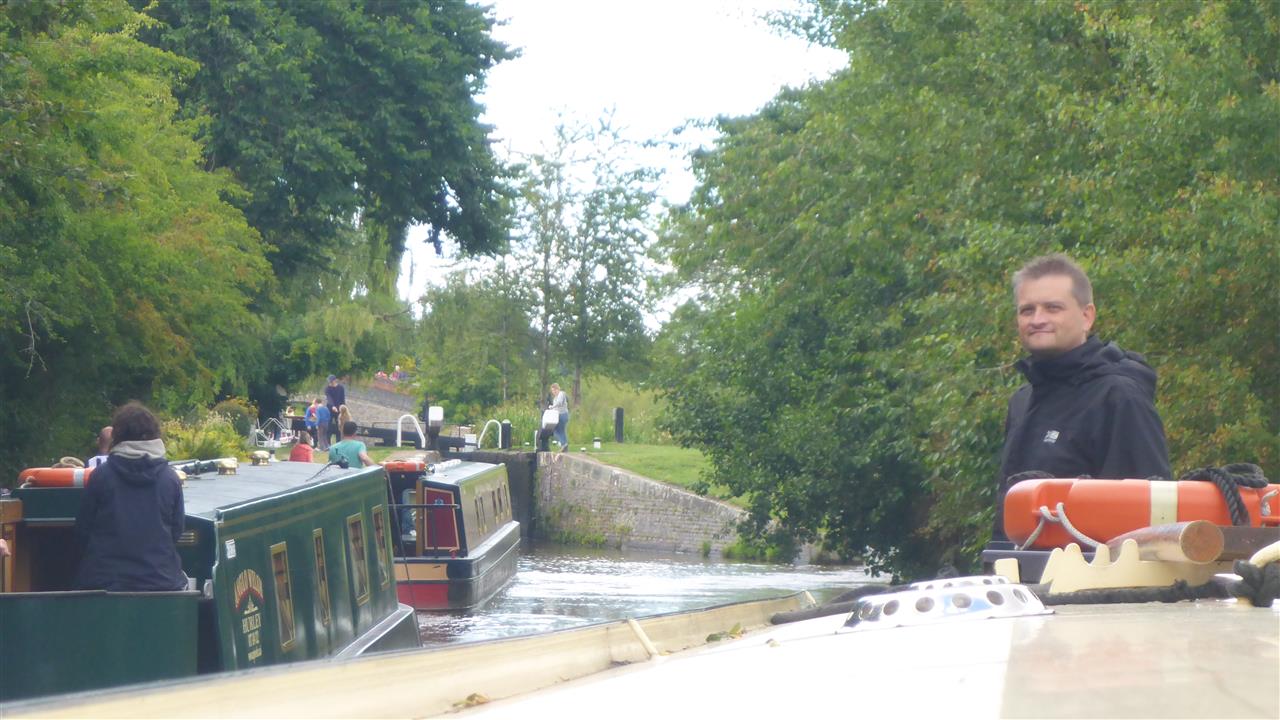 I wonder how many times a day he rushes out to instruct novice boaters??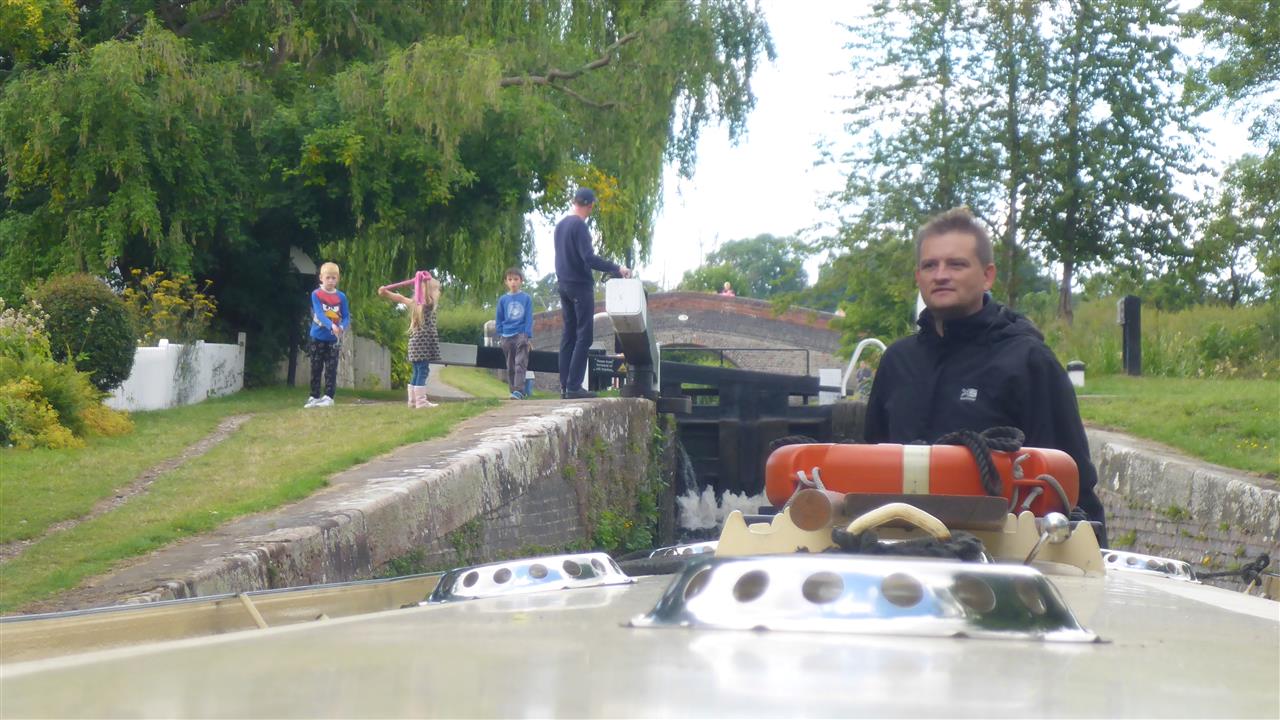 We found our final stop for the evening at the "Narrow Boat Inn" , the usual number of evening diners has swelled to a point where long delays are expected.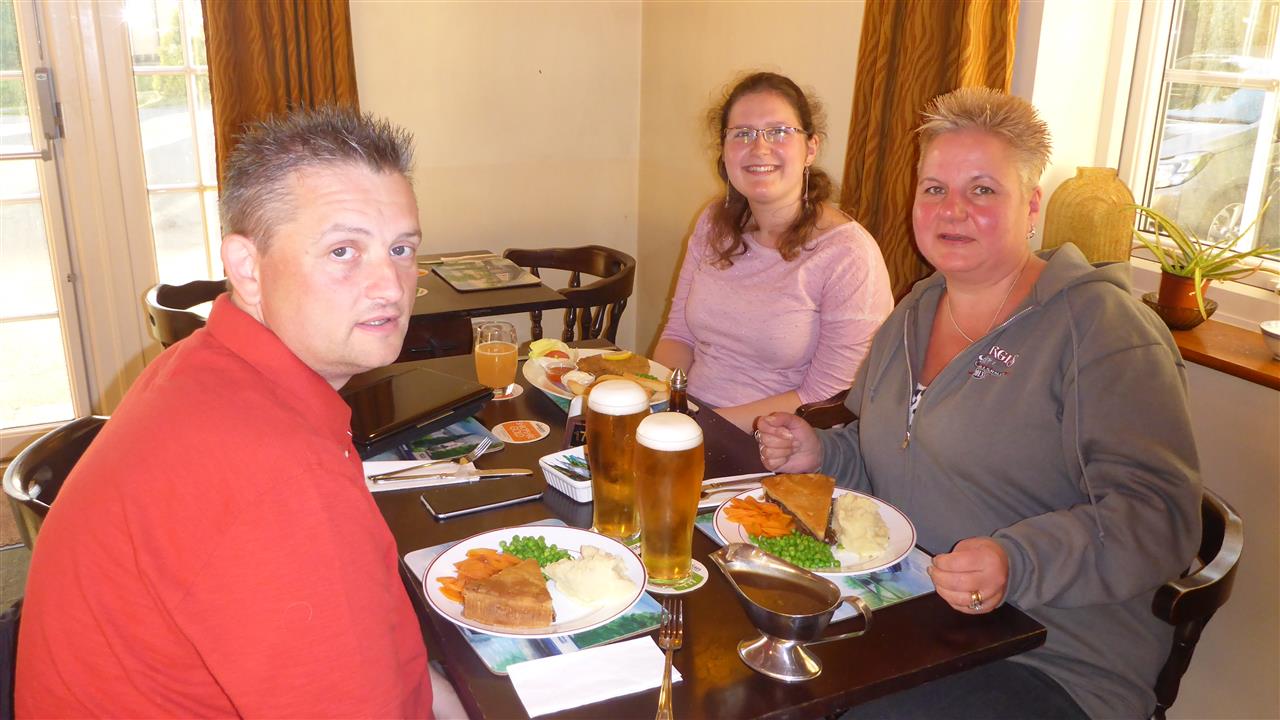 Well another relaxing day , Steak & Ale pie for tea ..Hoping for a sunny day tomorrow, Goodnight dear reader xxx
---
Day 4 :Last day on the canal : ( (Friday 7th August 2015 )